It's the simplicity of it that makes it so great.
26
Does this look familiar?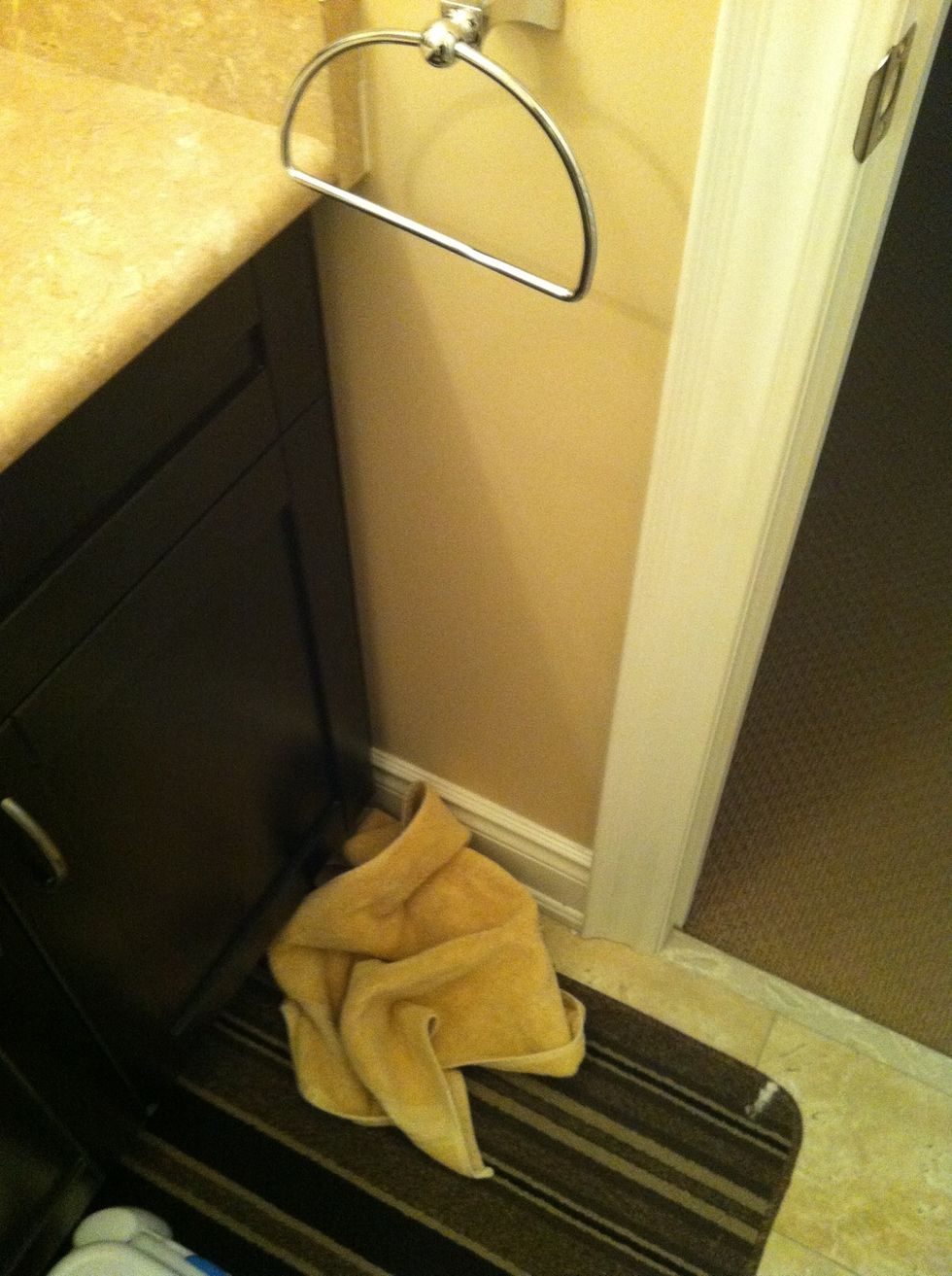 What about this?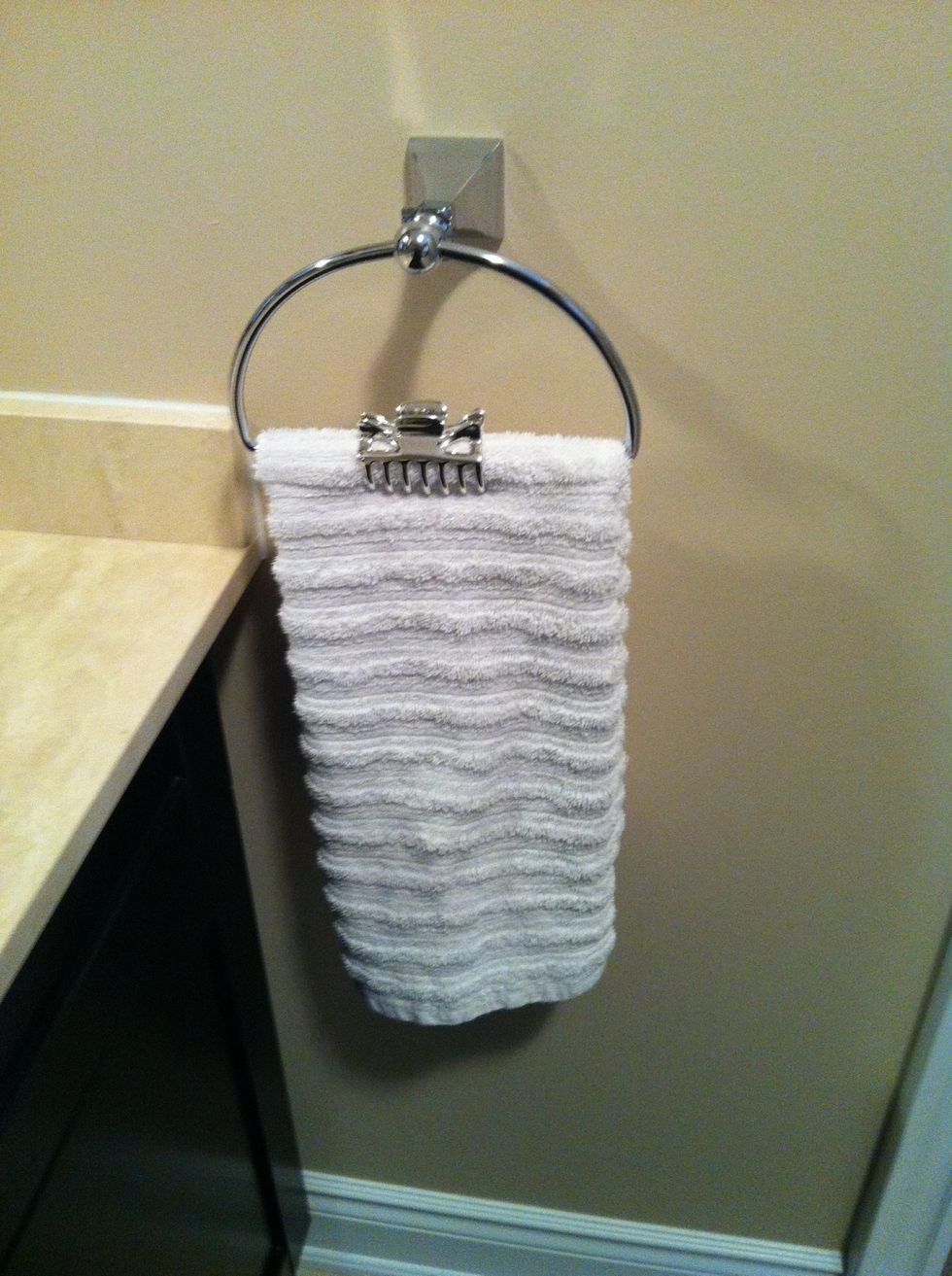 Beautiful and simple solution... This one uses one clip.
Use two clips with a longer bar. You can also make the hair-clips somewhat hidden by tucking the clip part behind.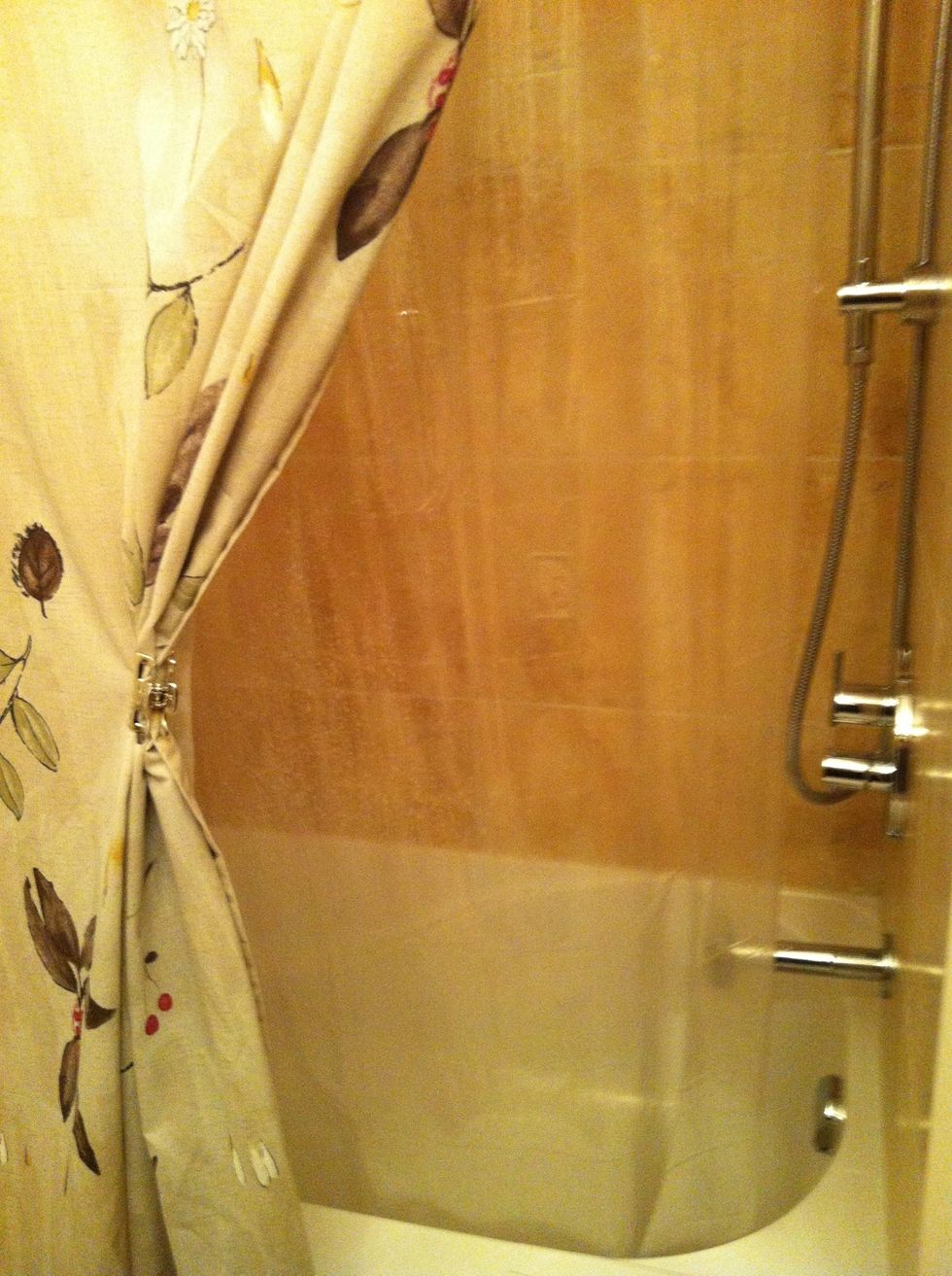 Bonus Tip: I also use it in the kids shower. The clear protective shower curtain does the job and I can see the kids while they are in the tub. A win win solution to a wet situation.
Large Hair clip(s)
Hand towels