A quick guide to help you understand the REQUIRED steps in preparing your NBISD computer(s) for Summer 2013 storage.
6
Once you have BACKED UP all of your data, you will be ready to start the process.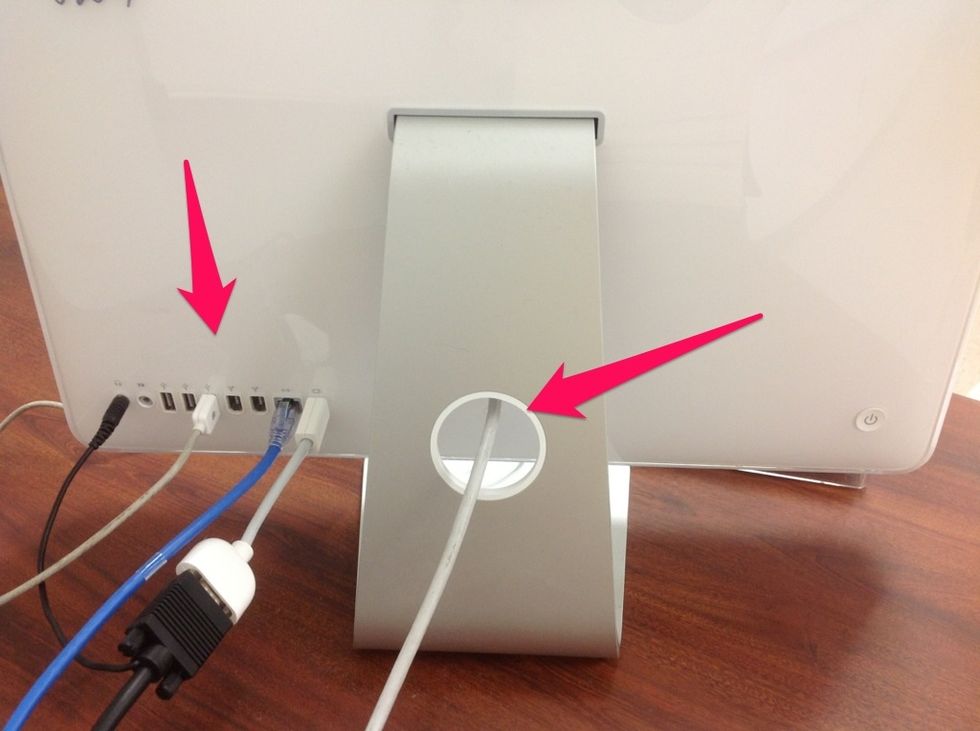 Look at the back of your computer and disconnect EVERYTHING. Of course, you might have more or less connected to your machine...just be sure to remove all of it!
EVERYTHING has been unplugged from the computer.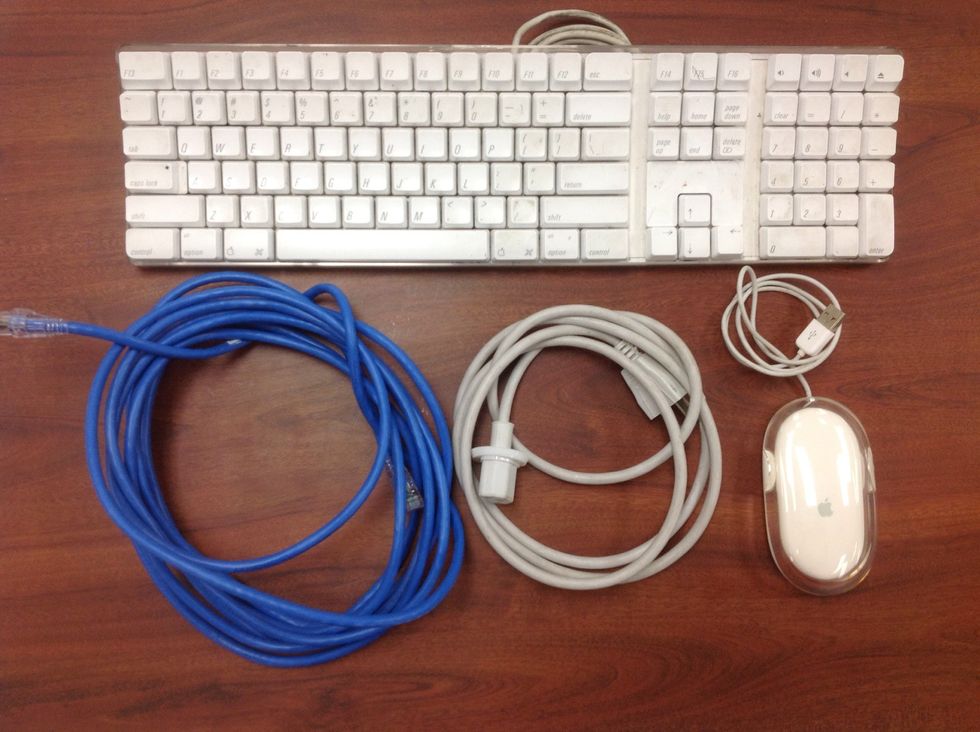 Parts EVERYONE will have: Keyboard, Mouse, Power Cord, and Ethernet Cable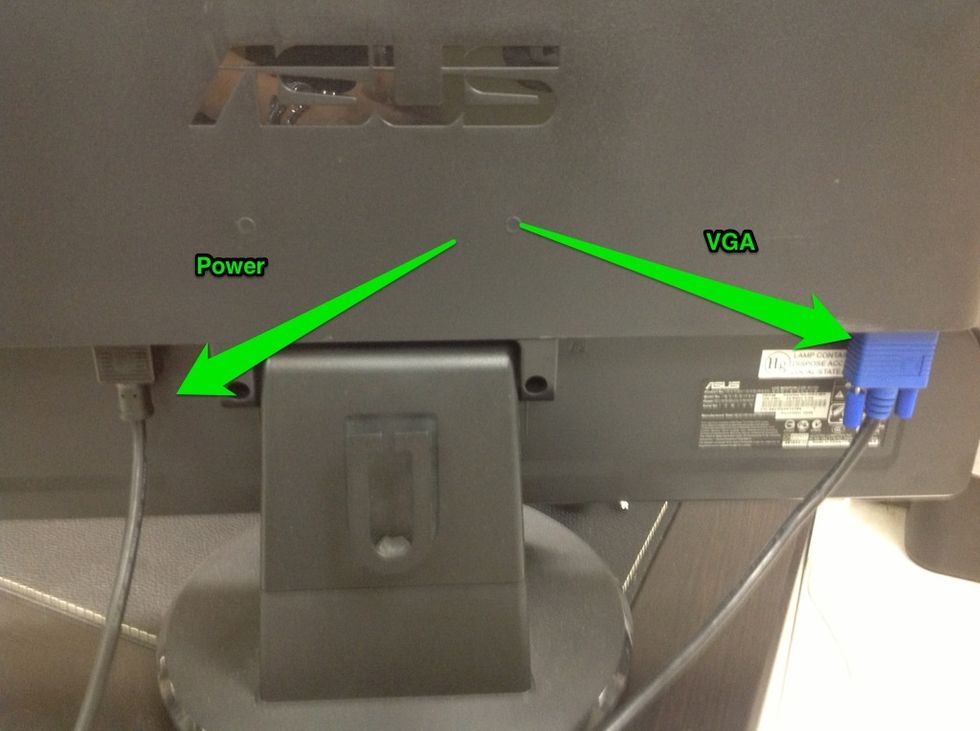 If you have a PC , you will also have 2 cables from the monitor. These SHOULD BE INCLUDED with the items in the bag.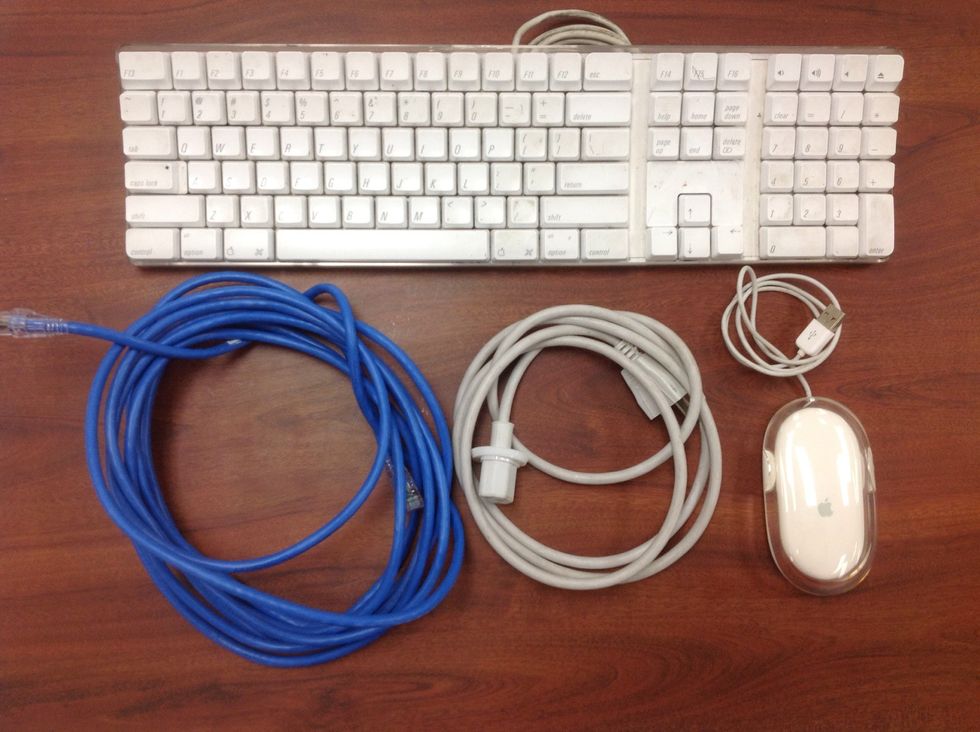 Place the Keyboard, Mouse, Power, and Ethernet Cable into the bag. (PC users will also have the 2 monitor cables.) Close the bag by knotting or using a tie. NOTHING ELSE SHOULD BE PLACED IN THE BAG!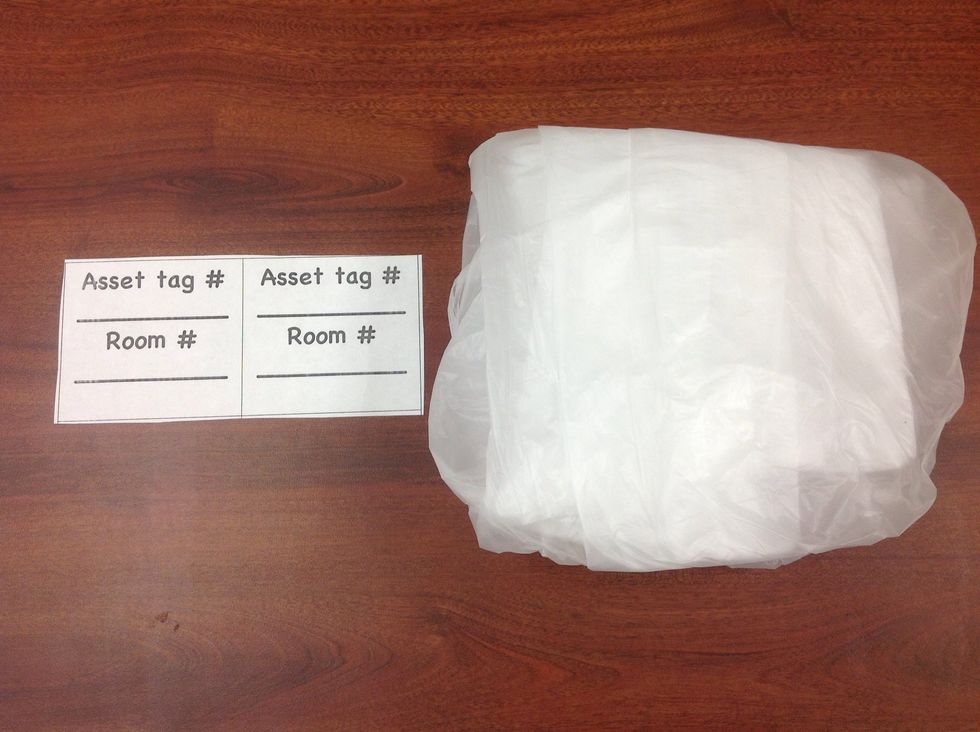 You will now need the trash bag and pair of labels. (Provided by your campus tech)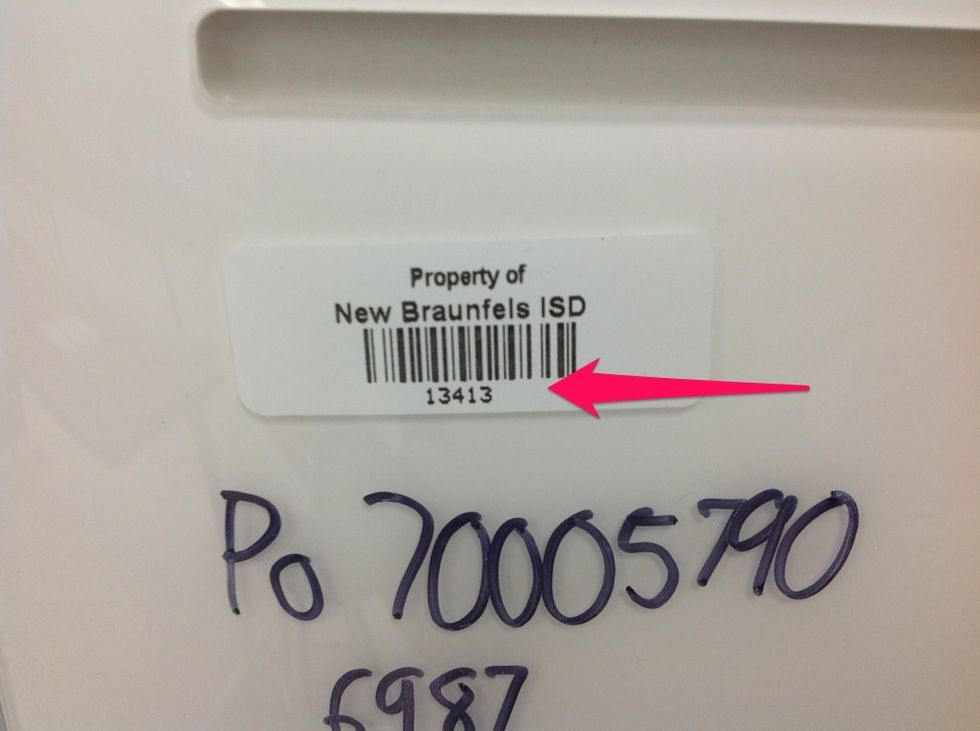 Look on the back of your computer and find it's Asset Tag Number. (It starts with Property Of...) Note - PC users will record the asset tag from the CPU only, not the monitor.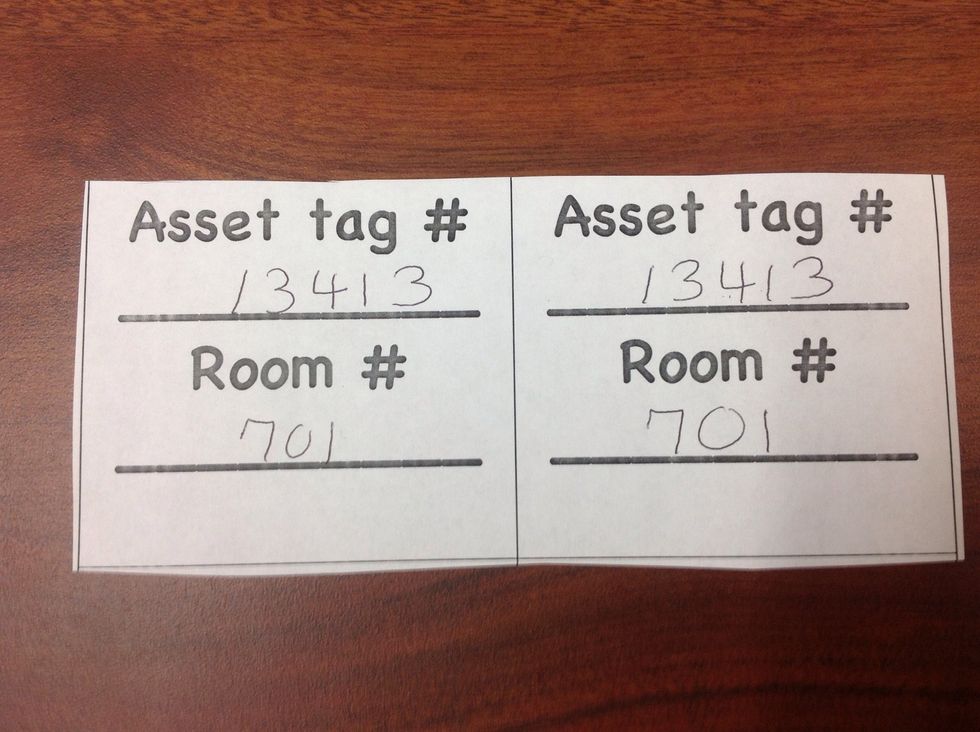 Record the Asset Tag Number and your Room Number on BOTH parts of the pair of forms.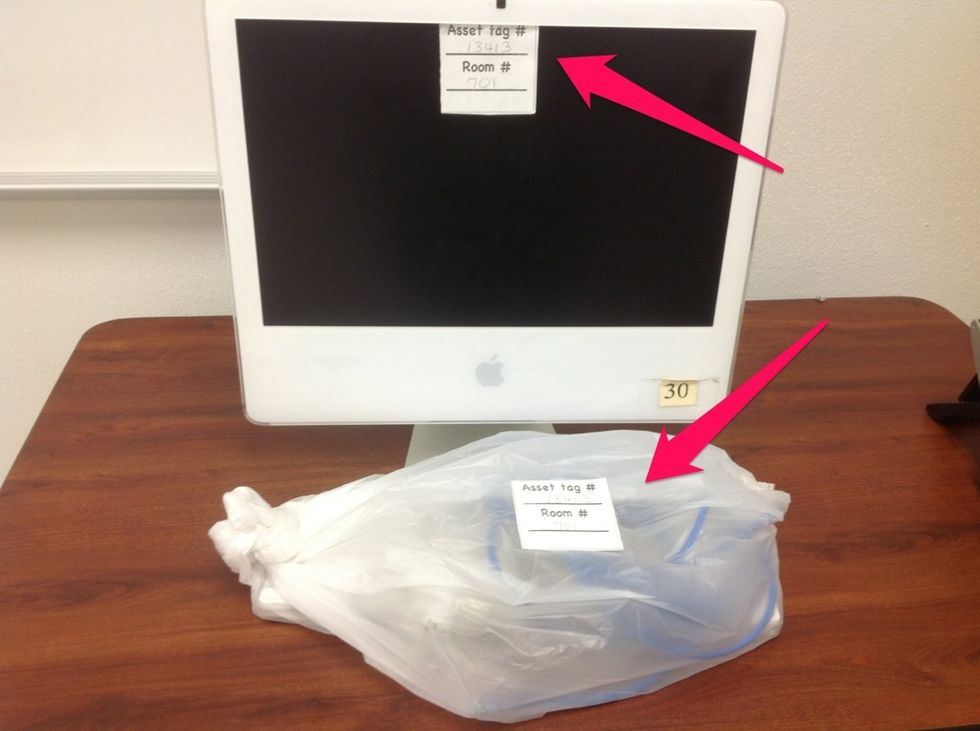 Cut the forms apart. Tape one copy to the FRONT of the computer and one to the BAG containing the Keyboard, Mouse, Power Cable, and Ethernet Cable.
The labeled bag will be left next to the matching, labeled computer.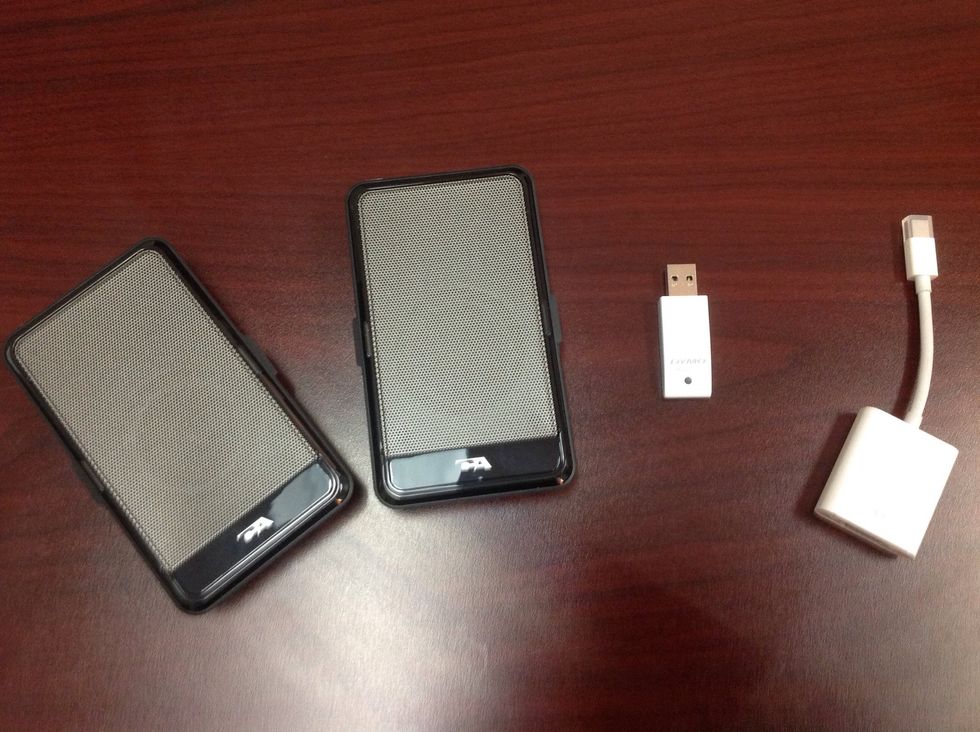 If you have: Speakers, Mimio Hub, Dongles, etc: DO NOT INCLUDE THESE ITEMS IN THE SAME BAG WITH THE KEYBOARD! Store the Mimio Hub with your Mimio. Turn in other items according to campus procedures.
Projector Connection/Cable and Remote: Turn in according to your campus procedures.
Be sure that ANY other removed parts have been SECURED and STORED according to your campus procedure.
That's it! Follow the same procedure for each of your classroom computers. Your campus tech can help if you have any questions. Have a great summer!
1.0 Trash bag per computer
1.0 Pair of Asset tag / Room number forms per computer
*** All supply's provided by campus tech