Get WIFI on Android/Chrome Devices at CHS
5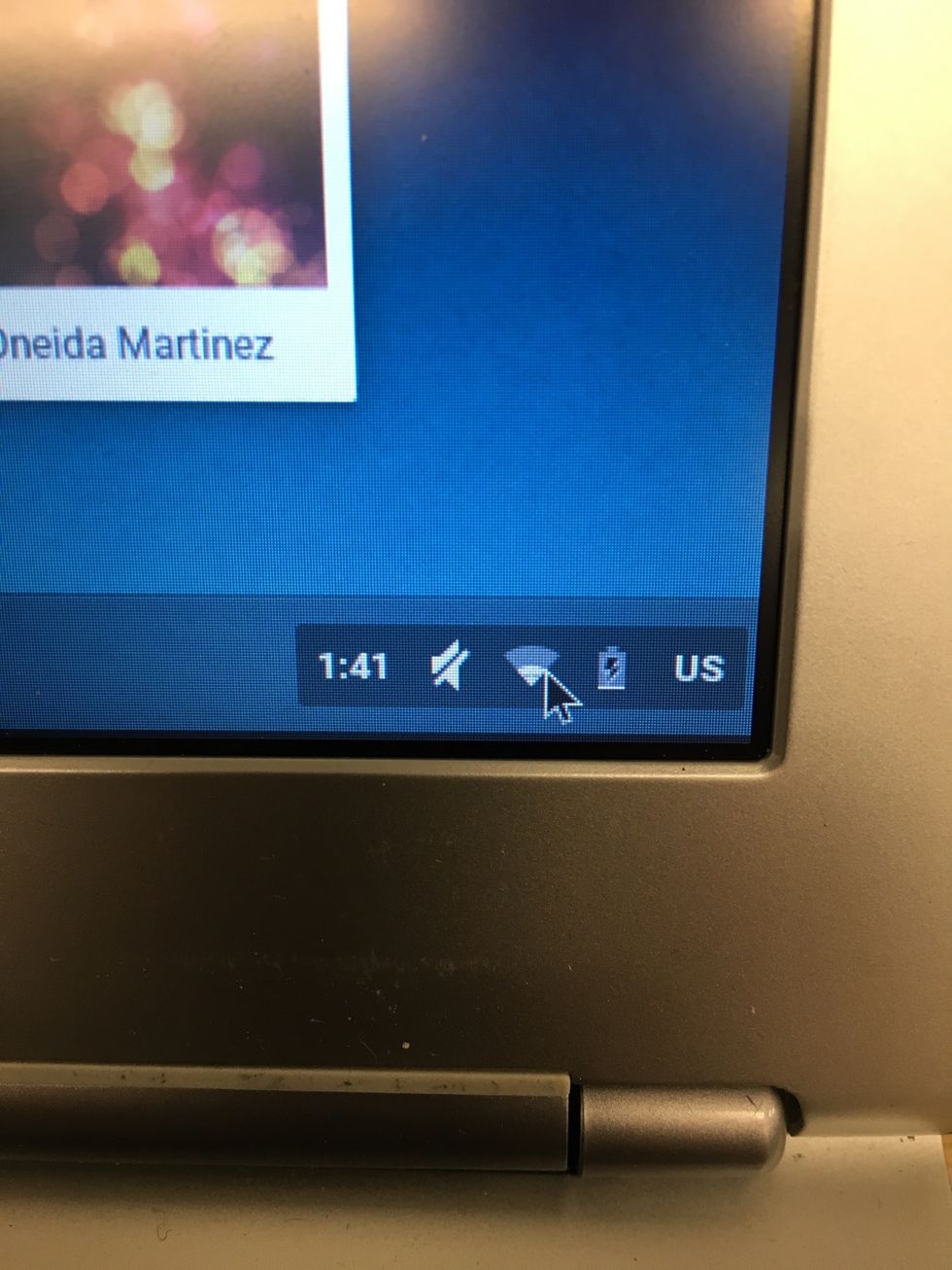 Open your chrome book and click on the WIFI icon on the bottom right of your desktop.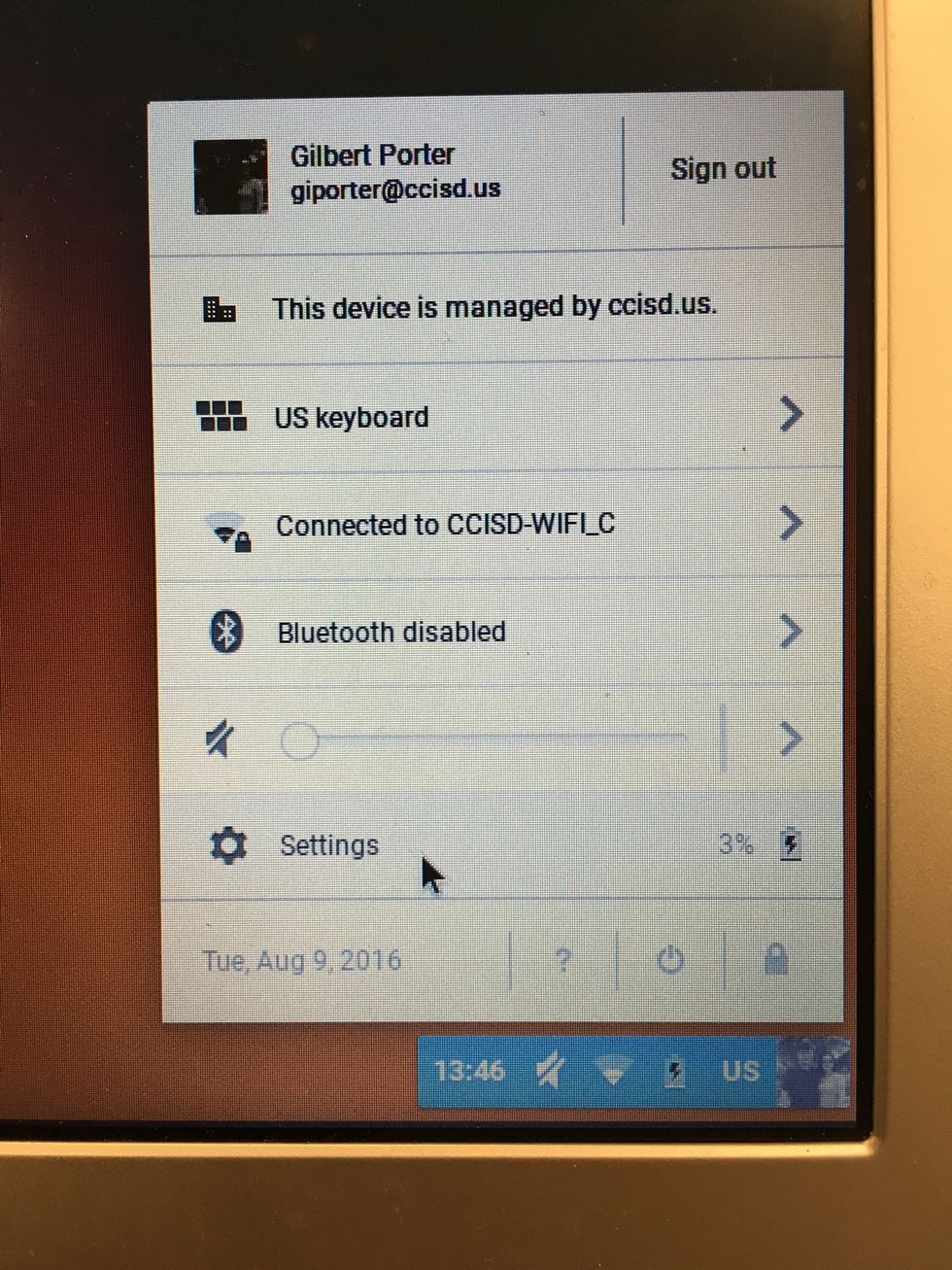 Click Settings.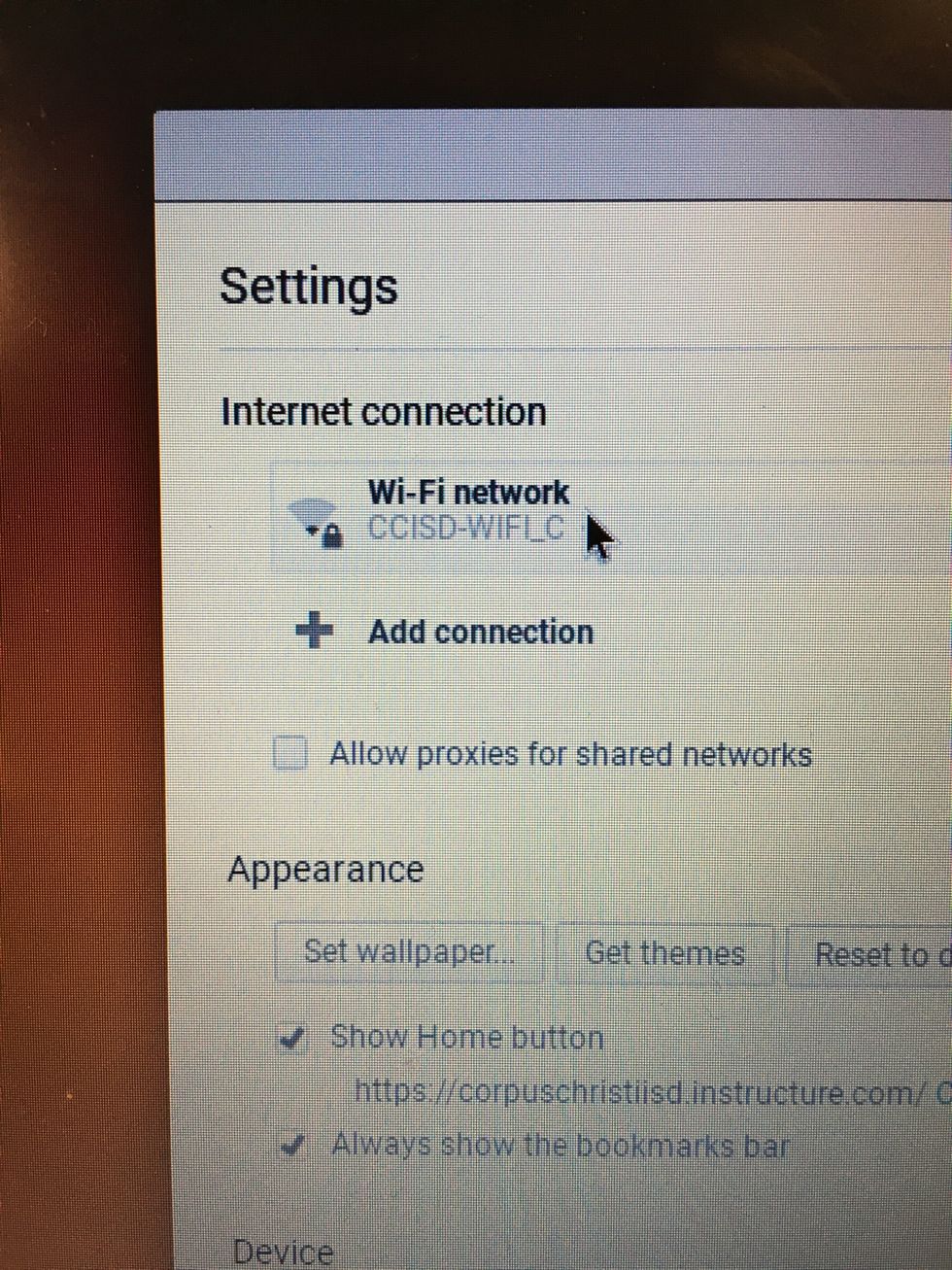 Click Wi-Fi network.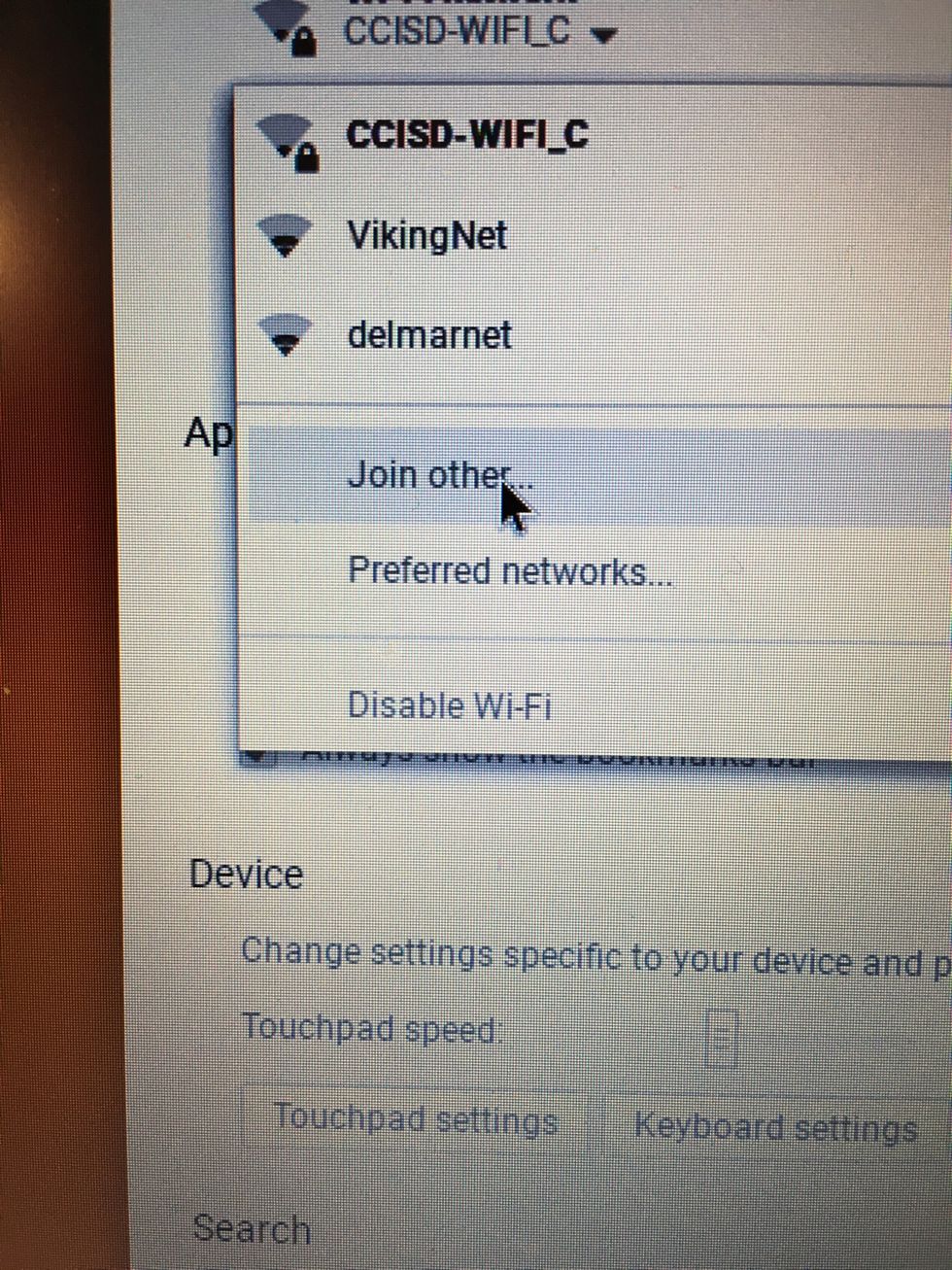 Click Join Other.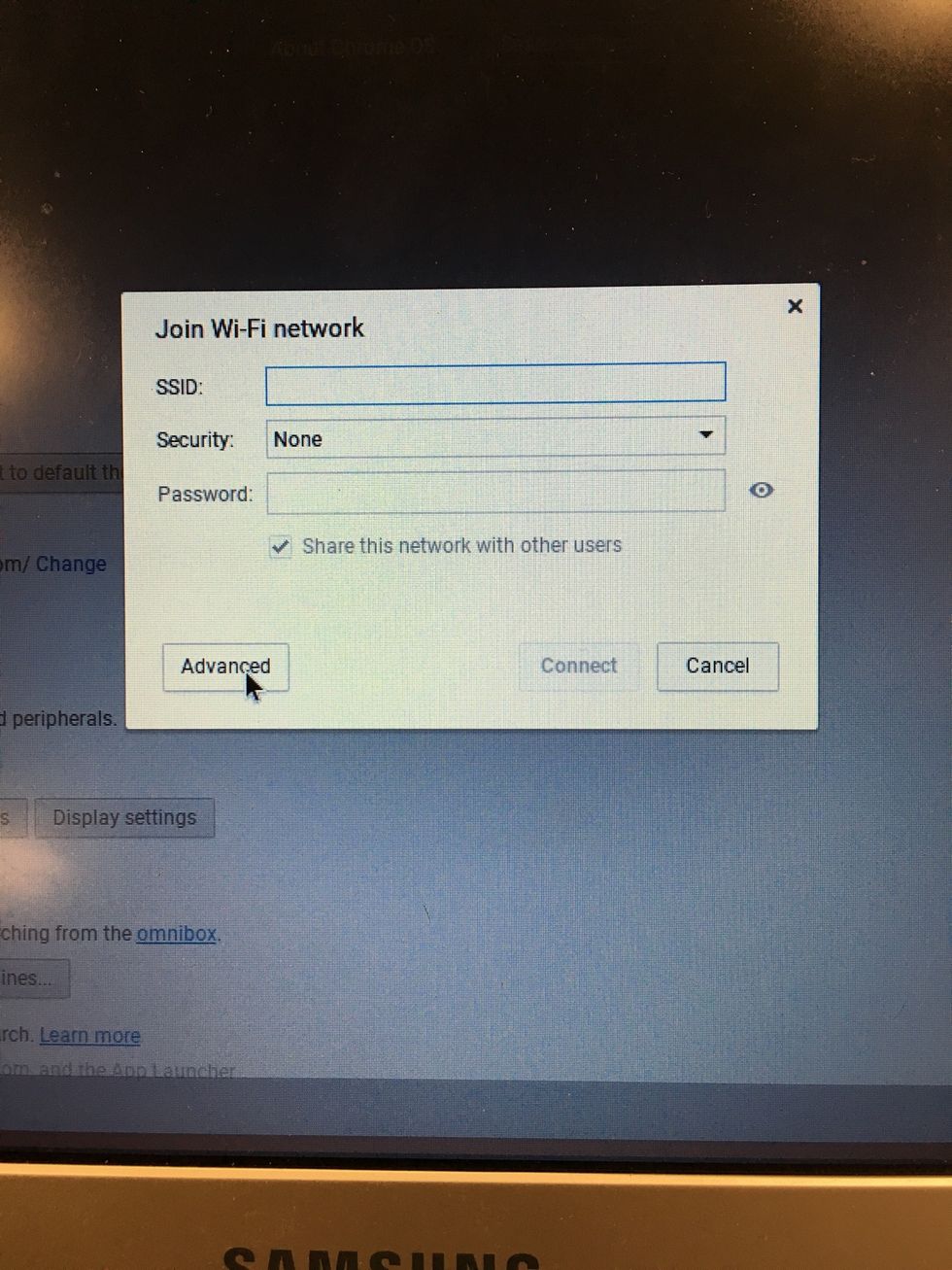 Click Advanced.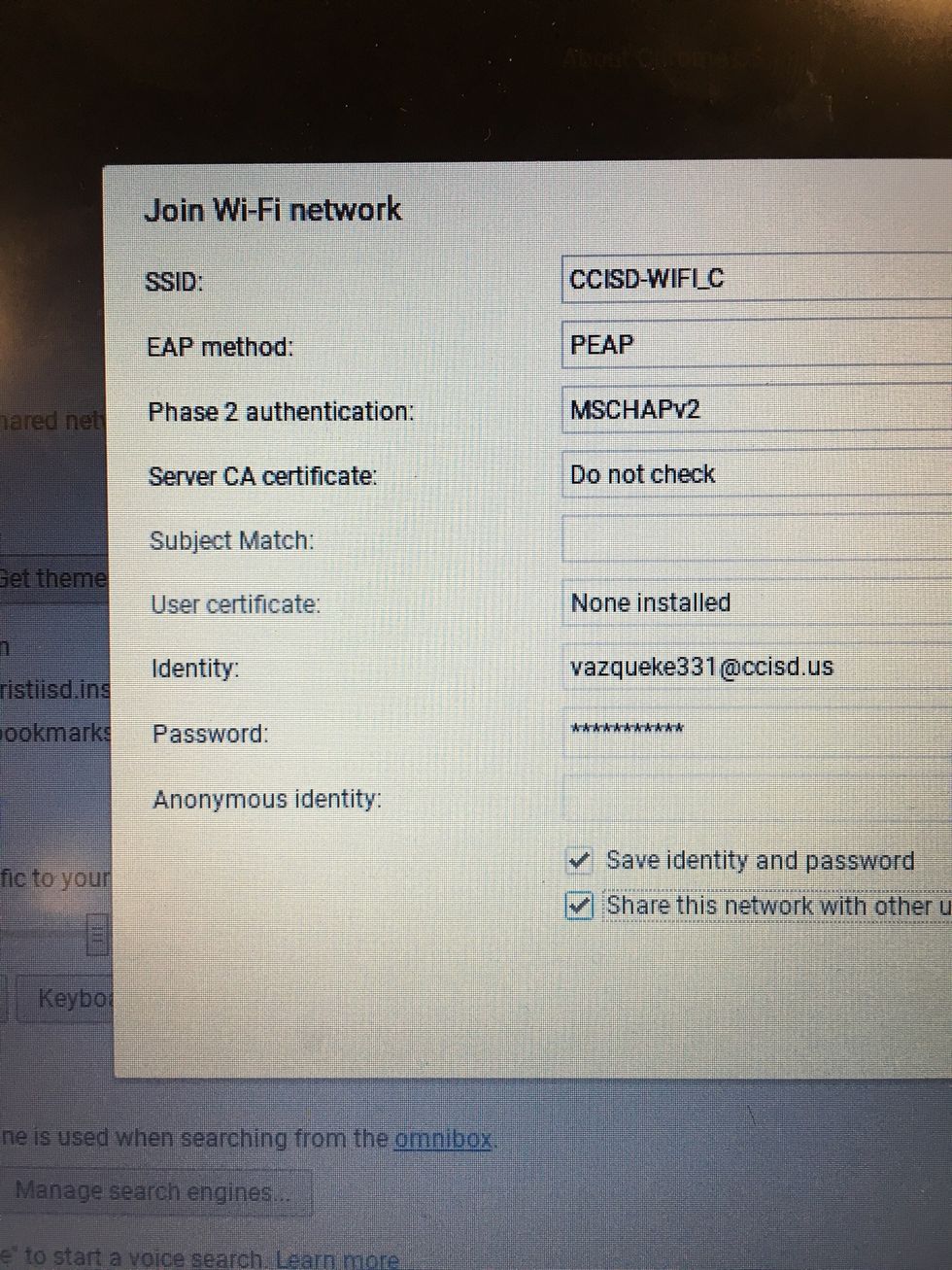 Make sure all the blanks looking exactly like this picture except for the identity. You should use your own long form credentials.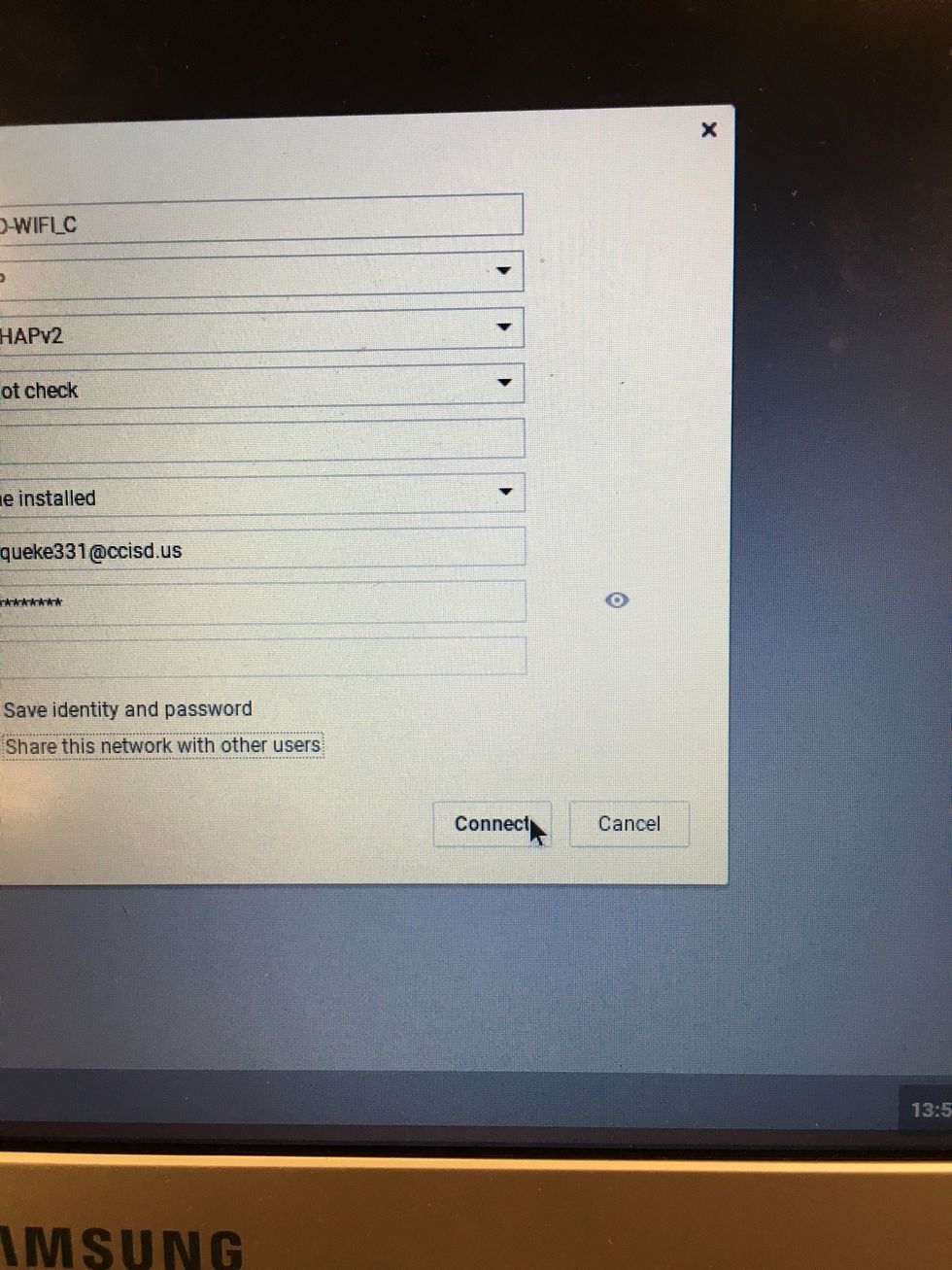 Click Connect. Wait for a few seconds and you should be connected. This works on android phones as well.
1.0 Chromebook or Android Device