• With this simple trick you can add more text rather than having only one line of text.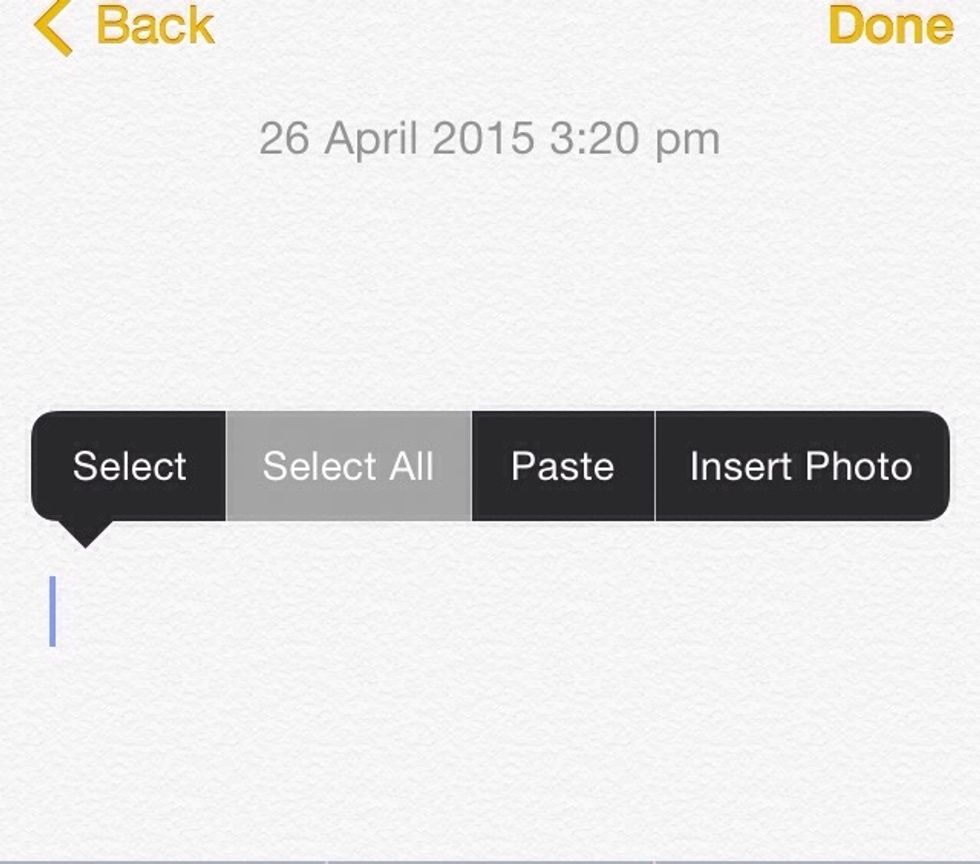 • Open Notes and on any blank note press the return button a few times to get some blank space. Then tap the screen and select all.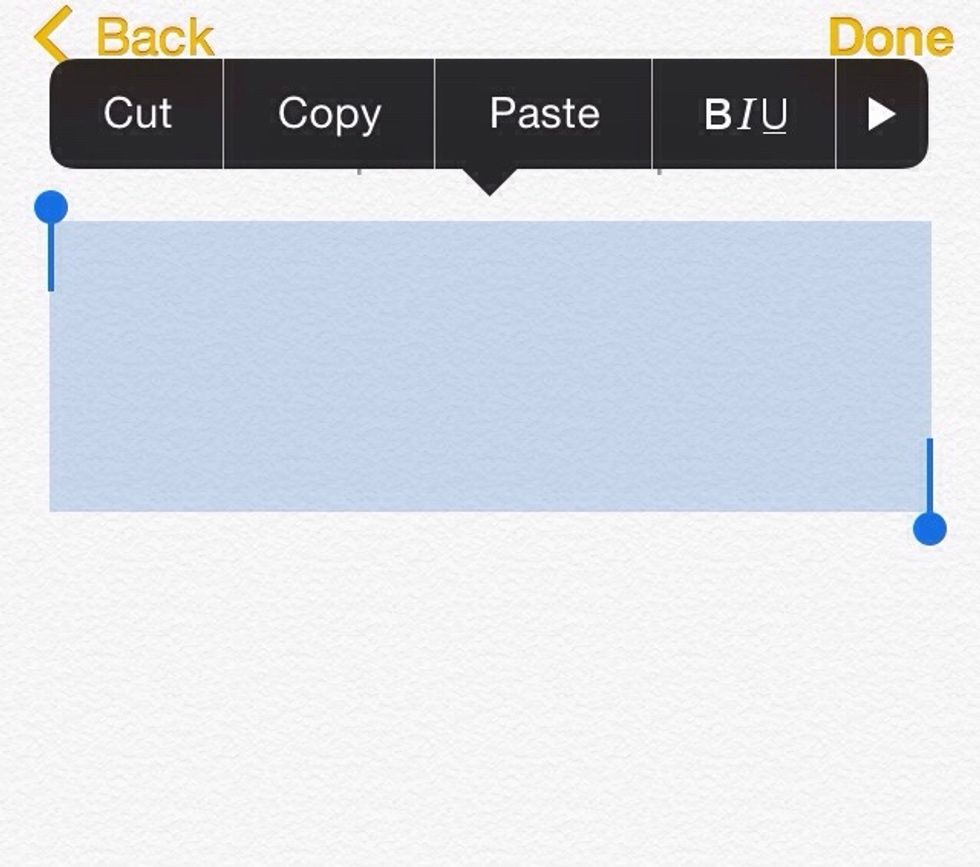 • Select copy to get the blank space/lines and then open Snapchat.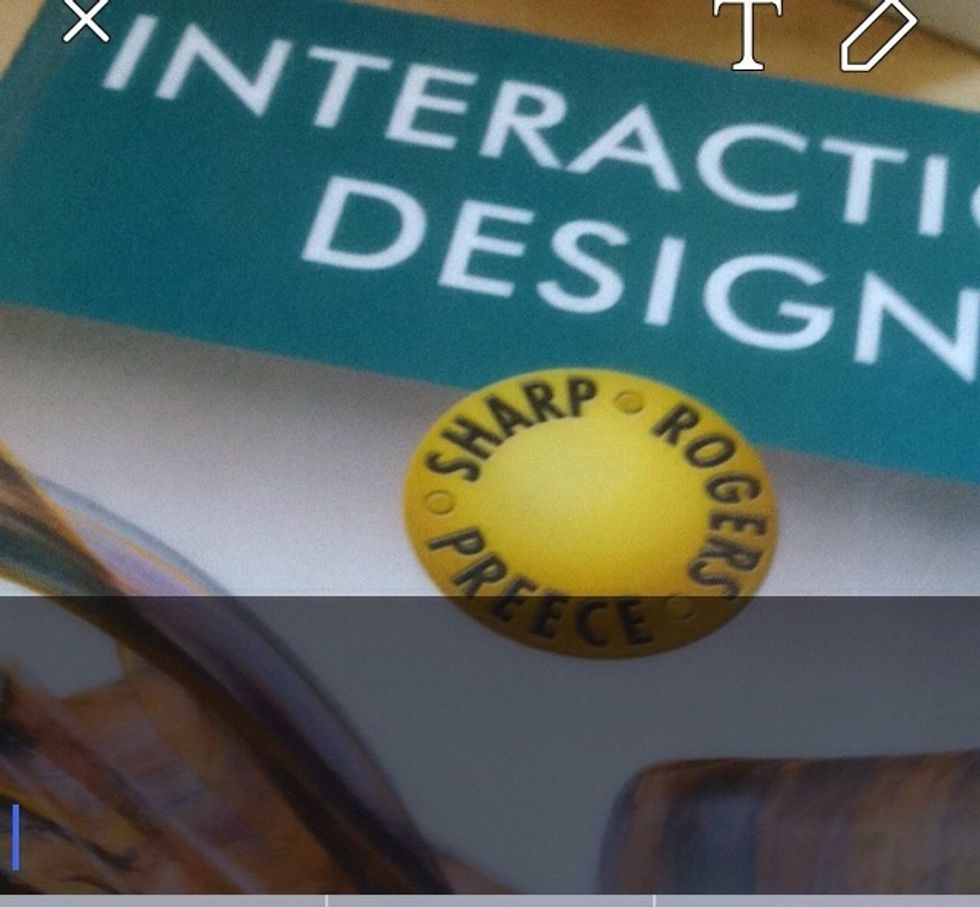 • Now just take a Snap and in the text box/line that appears, tap on it and paste the blank space/lines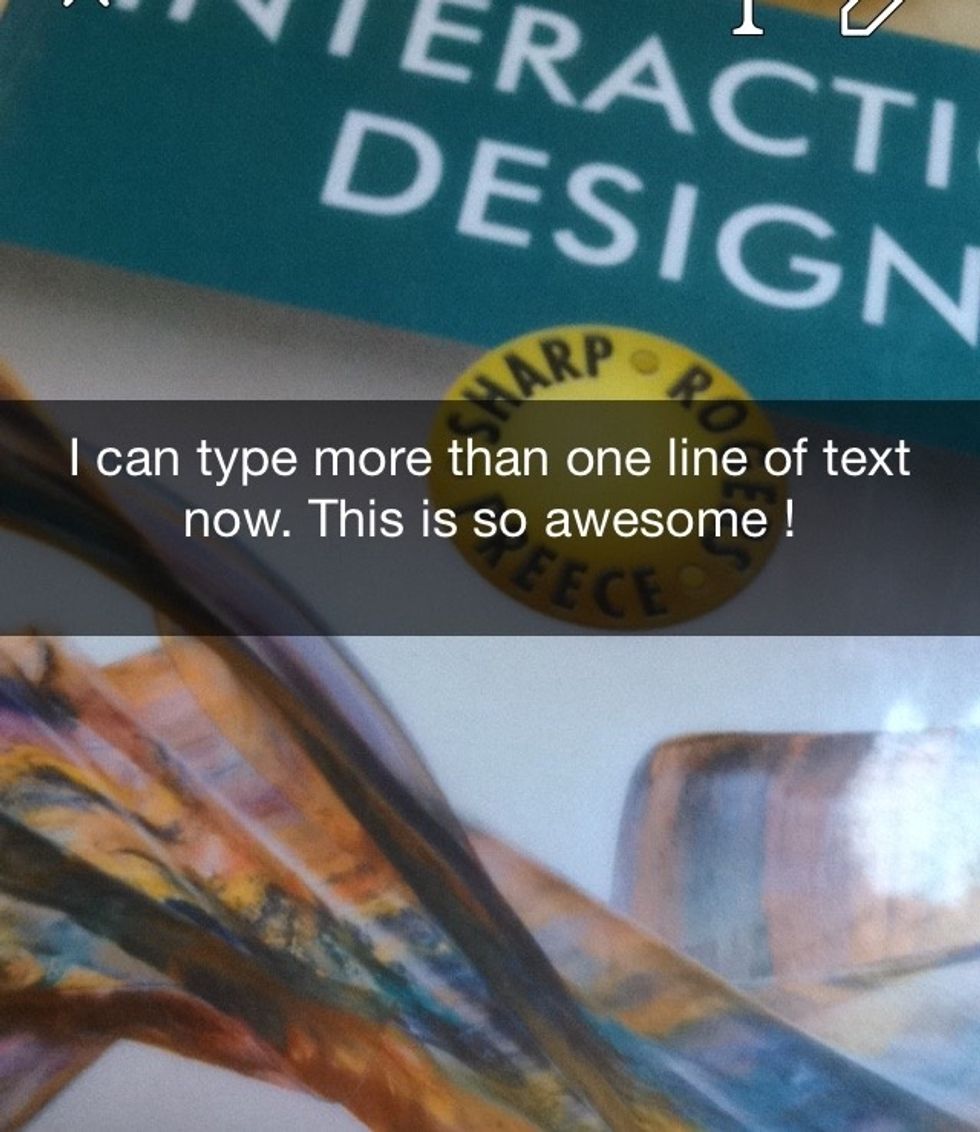 • Start typing and snapping away !
Hope it was informative. Click the 💙 above if you have liked it. Thank you !
The creator of this guide has not included tools