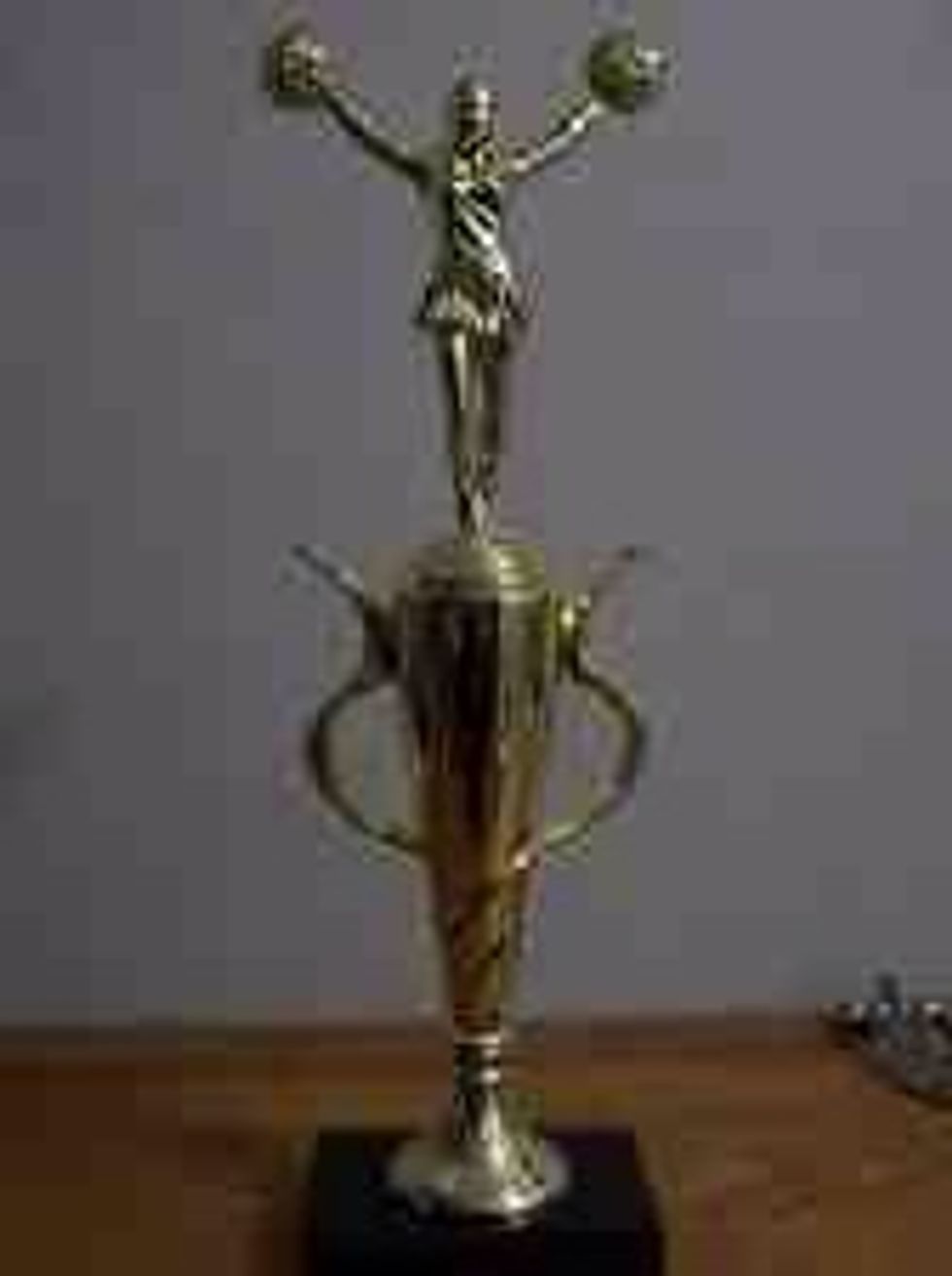 Thrive to stay alive. Through bad times you must keep your head up and know that in that moment you can still do it. As a flyer, if you are dropped you must get back up and do what you're best at.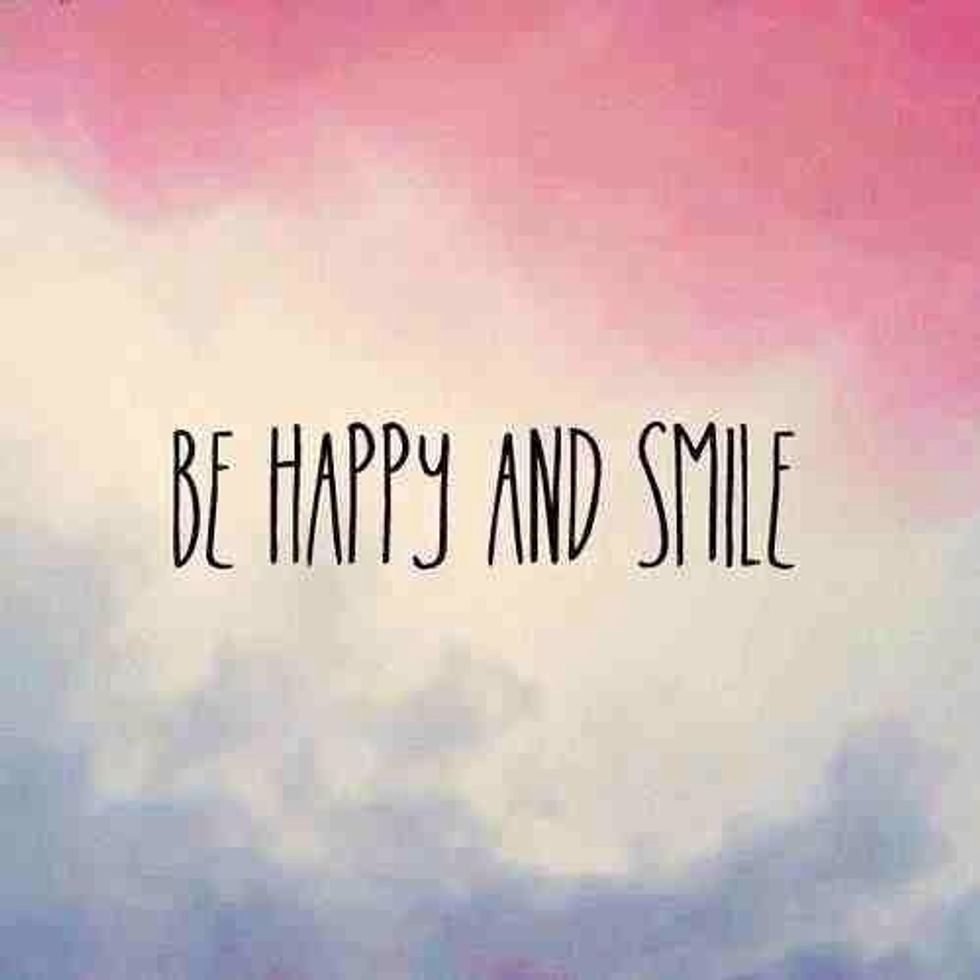 Just saying it will be okay isn't going to help. Beliving in yourself & fighting is key. Cheerleaders would not be able to carry 200 pound girls if they didn't belive that in the end it was worth it.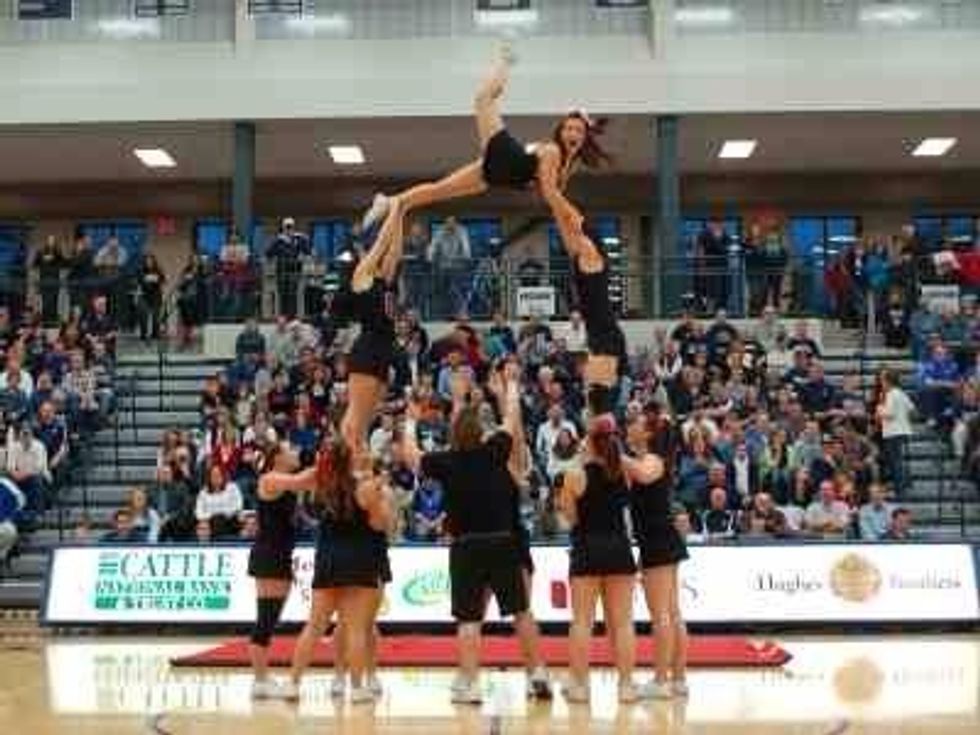 Being capable to trust & love others is required. As a flyer you must be able to trust your bases to catch you when you fall, but not all the time. You must be able to give your heart to someone too.
http://youtu.be/cd58SdAX4pc For example this girl falls in her routine which doesn't mean you can just give up. You need determination to be able to get back up and try harder.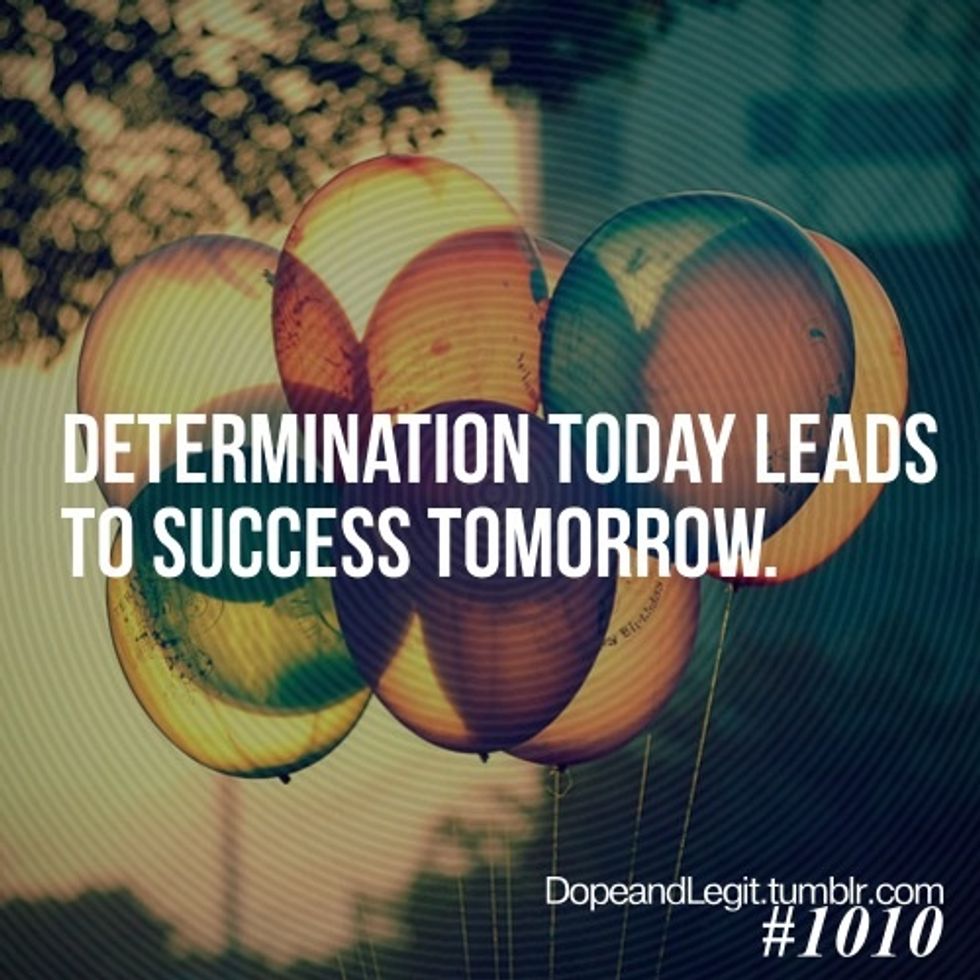 Waking up with a meaningful goal for the end of the day & fulfilling it by the time you go to sleep then you have accomplished the act of determination. Like in full outs, when done you feel amazing.
Partner in crime❤️ Having good friends that love you & support you though everything are essential to your life because they will always be there to talk, hug & be your shoulder to lean on.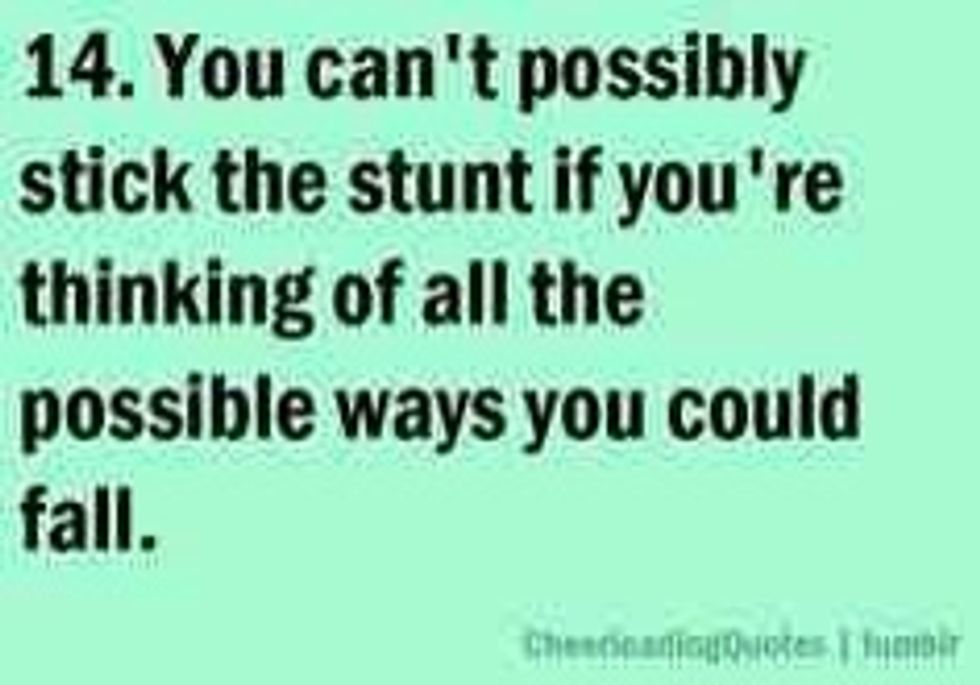 "You cant possibly stick the stunt if you're thinking of all the possible ways you could fall" this quote gets my attention because in everyday life you can't compete if you aren't straightforward.
http://youtu.be/eVWBN_-jdsQ This song motivates me, listen to it and try to think of things that you have done that are ambitious.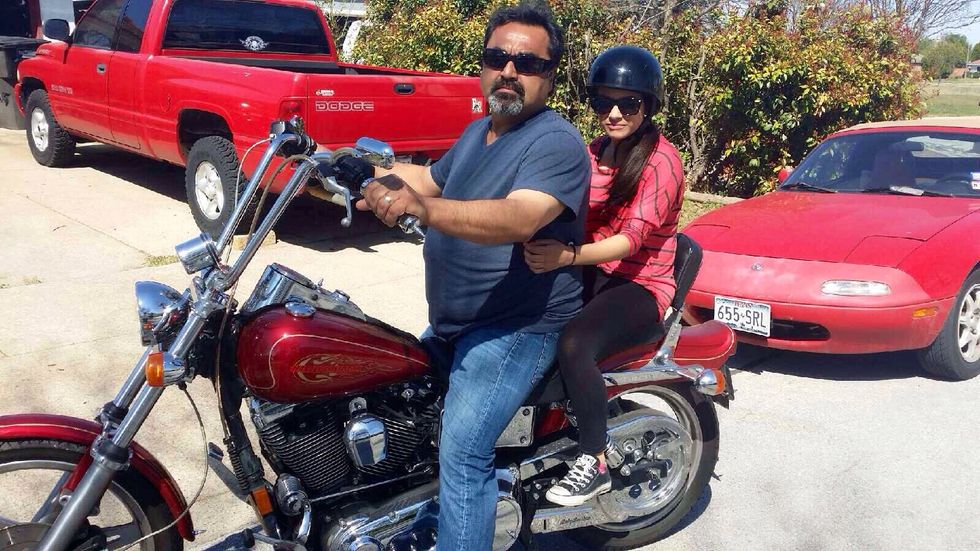 My family brings me closer to the path of success. They take me to a place that is unknown to mankind when they give me peptalks. Whenever I feel down my family is there for me & that keeps me going.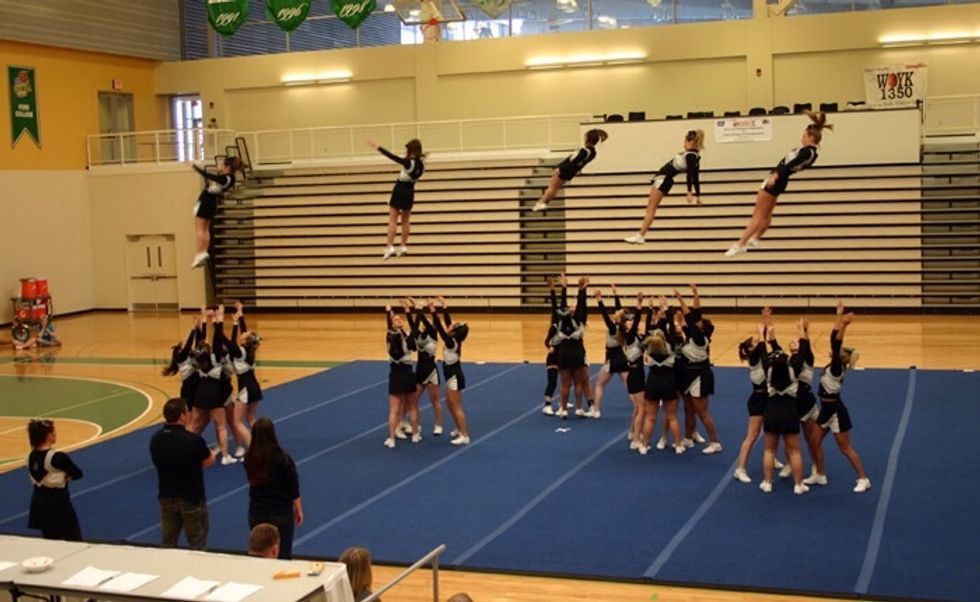 Being successfull isn't hard, but it isnt easy either. You need to learn from your mistakes and correct them next time. Baby steps are helpful. If I didn't fix my mistakes, I would not be here today.
As you can see, my steps to success are clear. What you put in is what you get out, I hope this guide helps you gain confidence in yourself. Goodluck😊
Good additude
Ability to love
Open mind
Determination