I got Daisy in the summer of 2011. She was 7 weeks old, and I believe and weighed less than 7 pounds. She slept most of the time and wasn't very energetic, which I liked. ❤️❤️❤️
Speaking of sleep, she does that a lot! She loves to sleep in the sun in our dining room and always lays out like she's sunbathing!☀️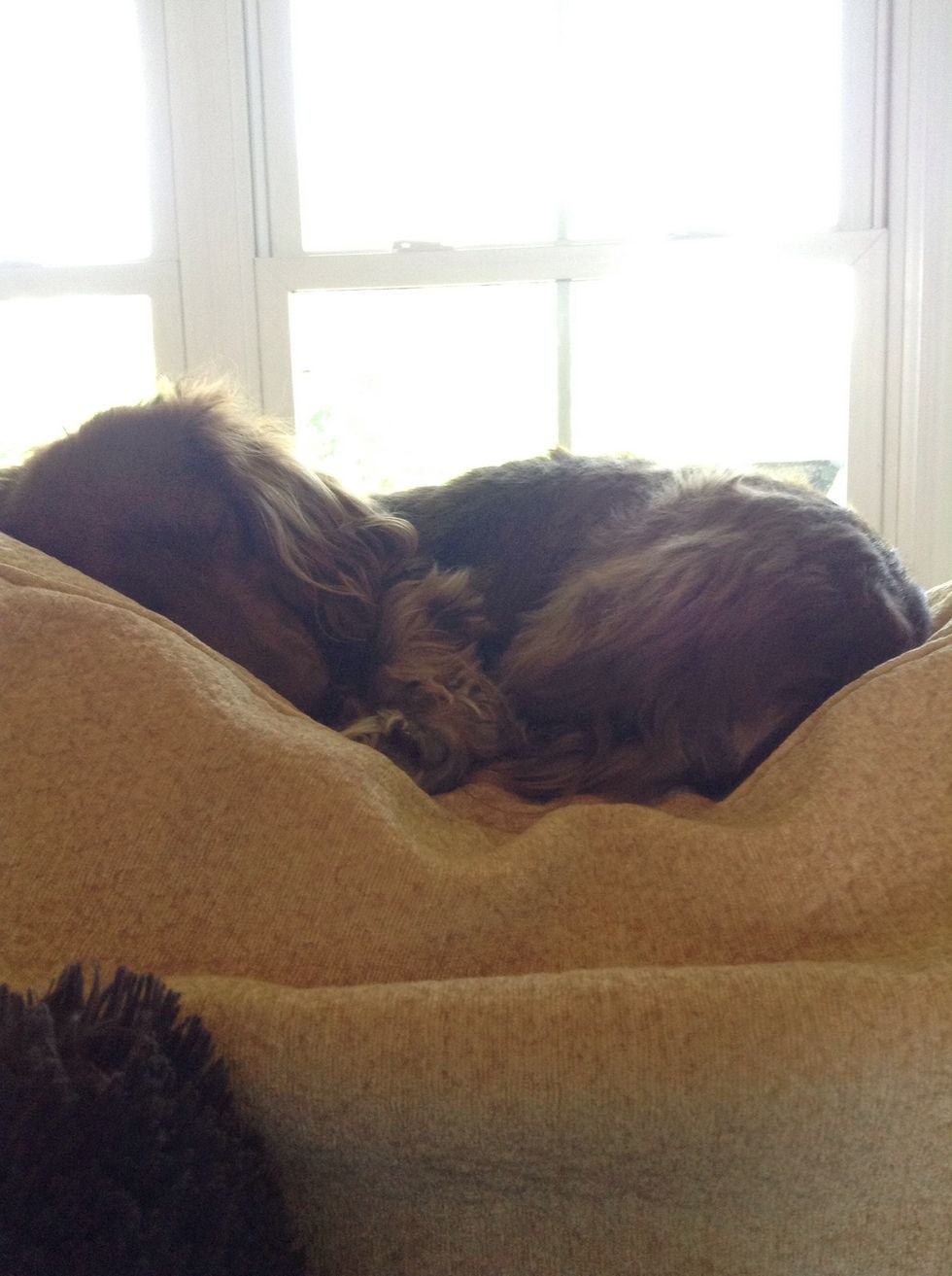 She also LOVES to sleep on the top of our chair too! It's so funny. She could live there and she would be happy!💋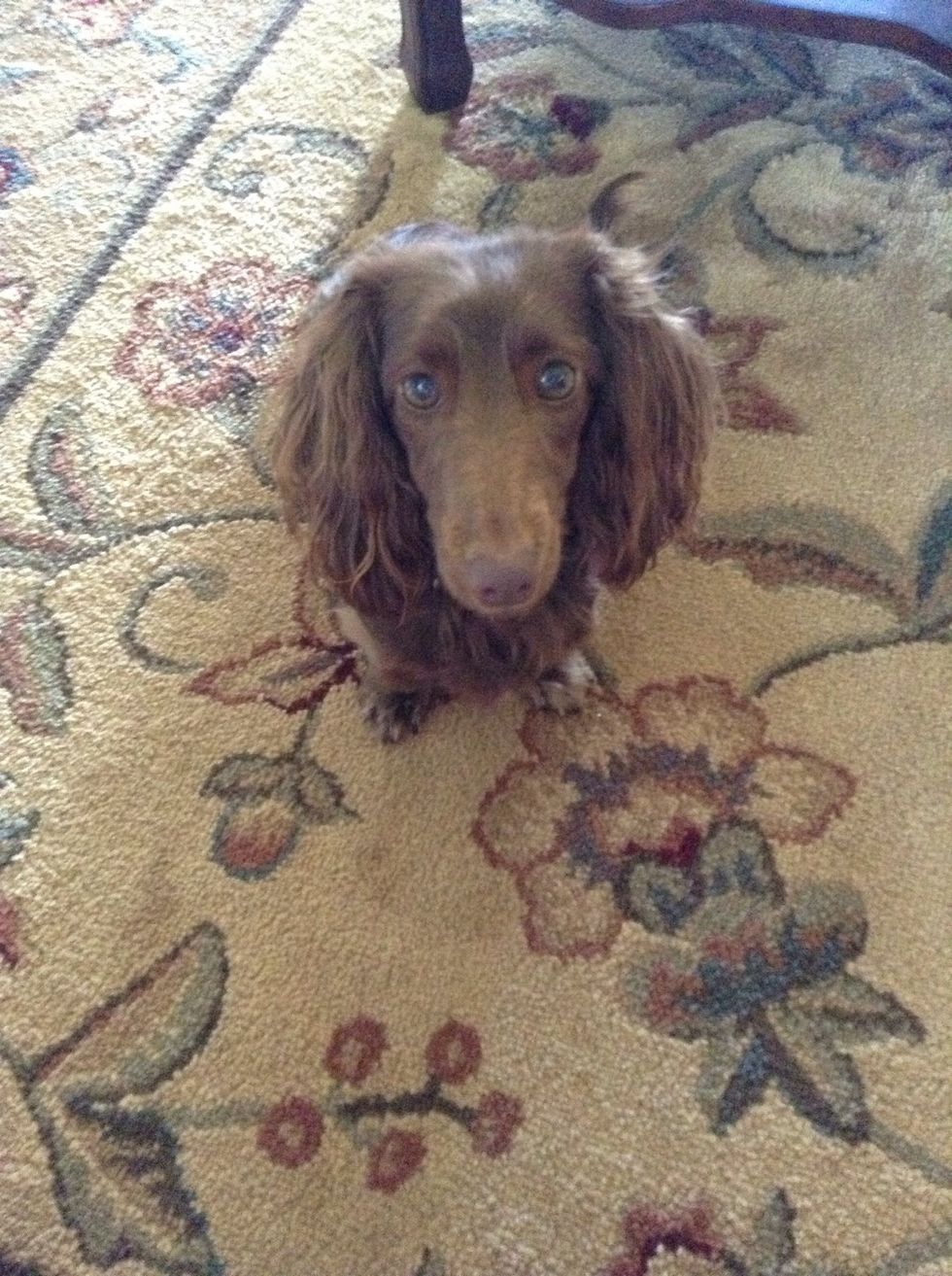 Daisy is always there to cheer you up and loves to snuggle with you! She always gets super happy when you come home and she gets sad when she has to go in her crate for the night! It's so sweet.💘💘💘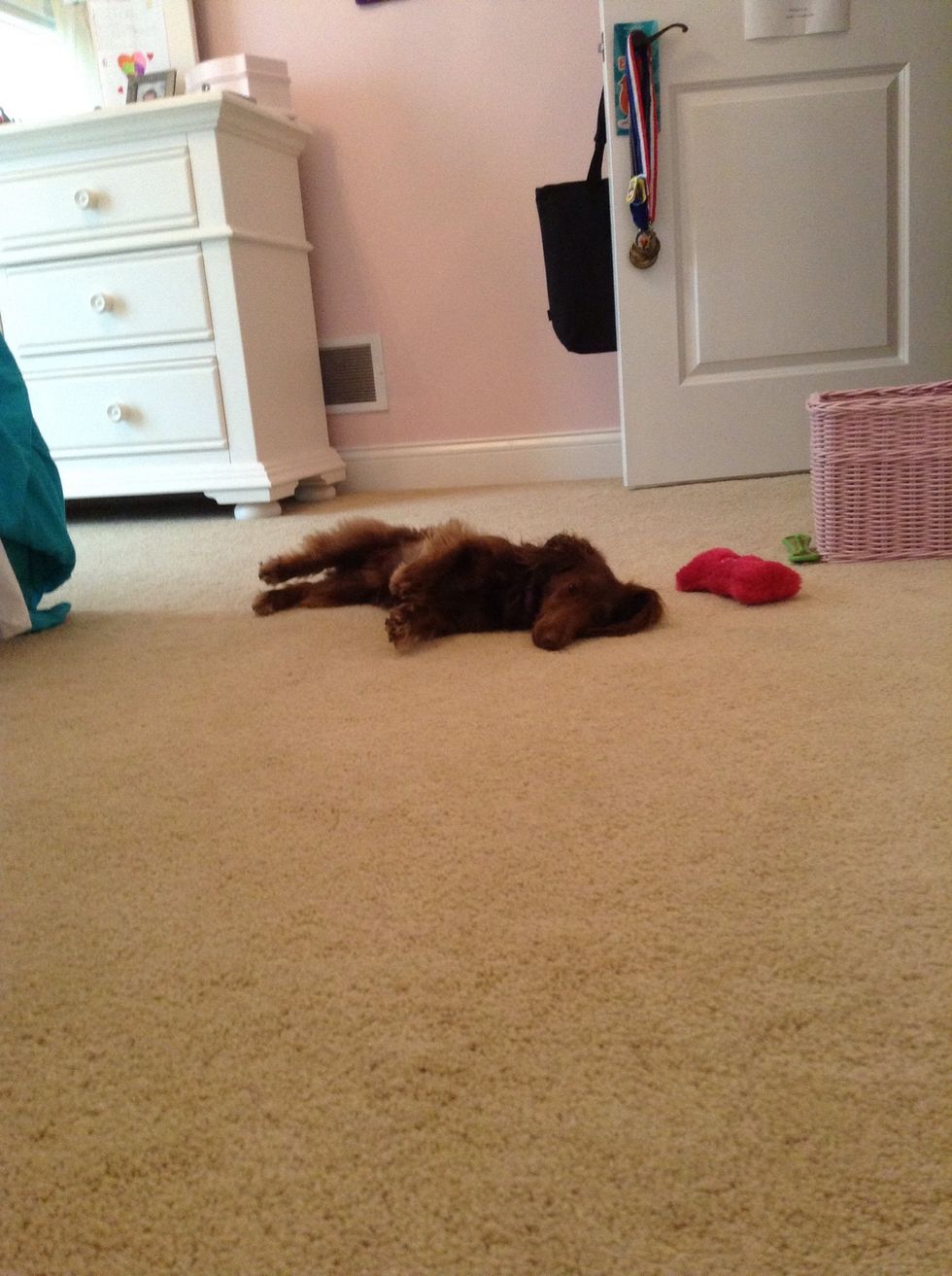 Daisy is always really fun to play with! She is calm when you want her to be, but energetic and crazy when you want to play! She loves to run and chase toys, she goes, and goes, and goes!⚡️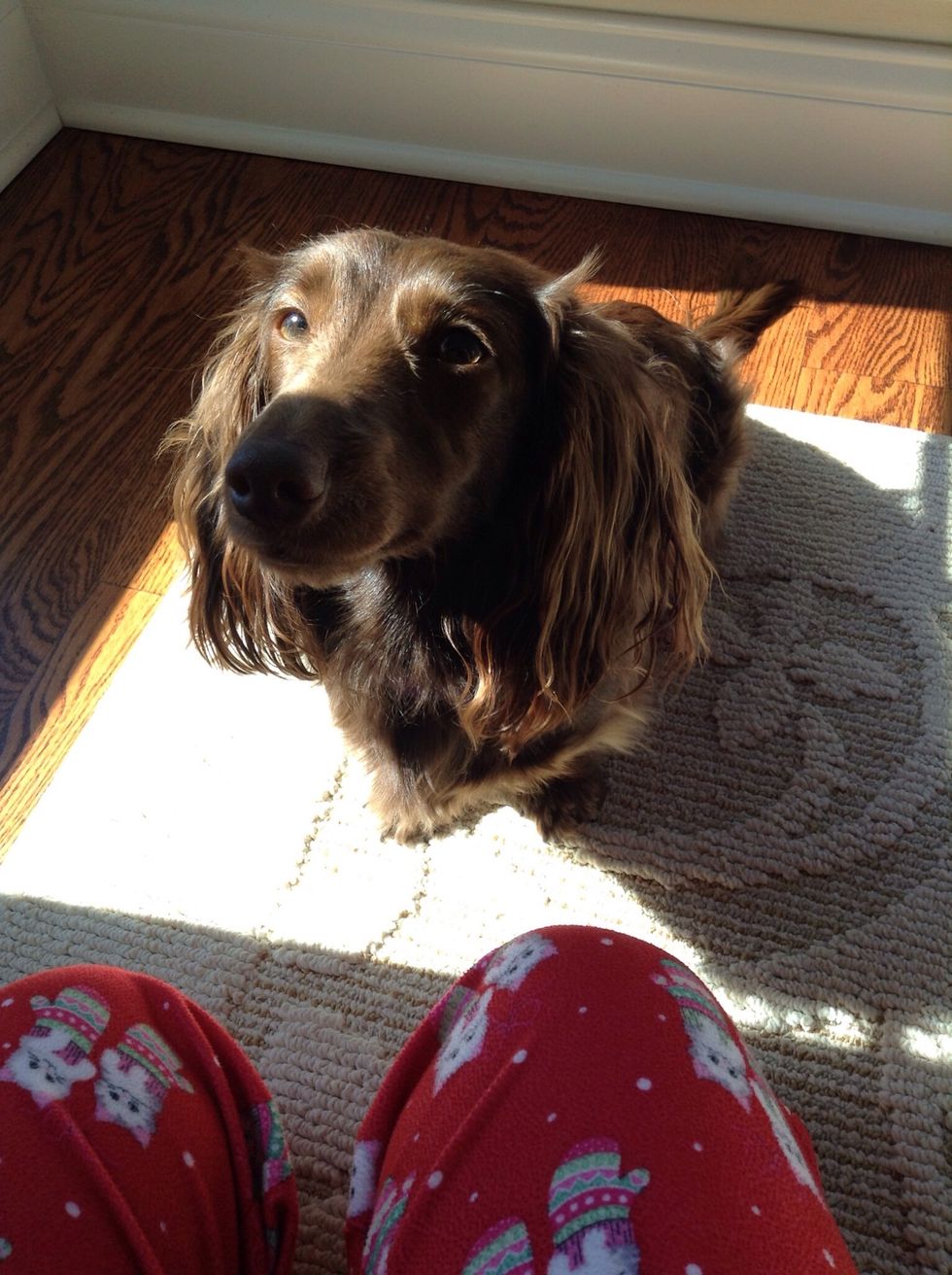 Daisy doesn't know very many tricks, but she does know how to sit, stay, go on her hind legs, touch the palm of your hand on command, and go in her crate when you tell her to.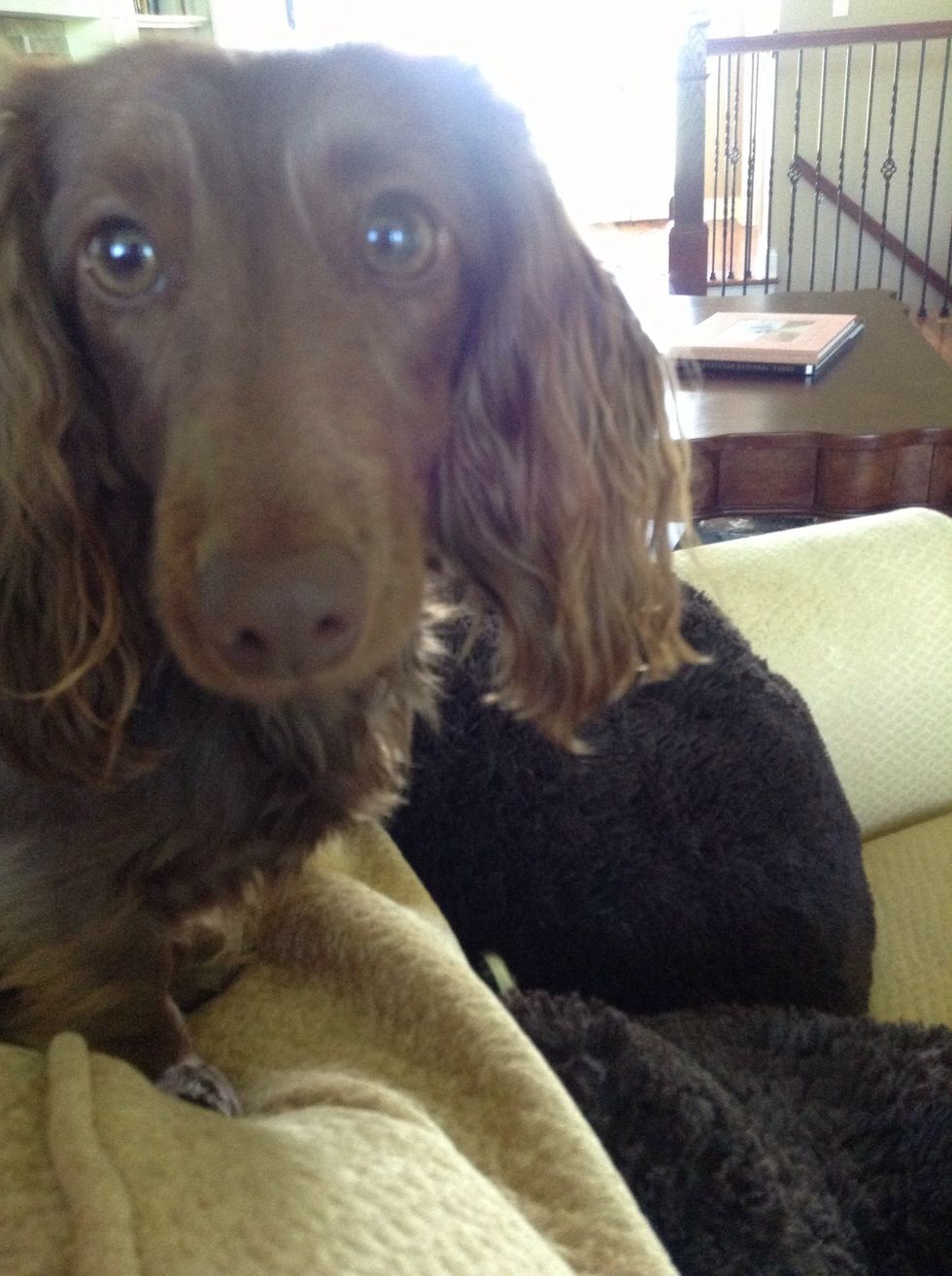 Daisy loves to pose for pictures as you can tell! Get her at the right moment and you have a frame ready picture for your room.📷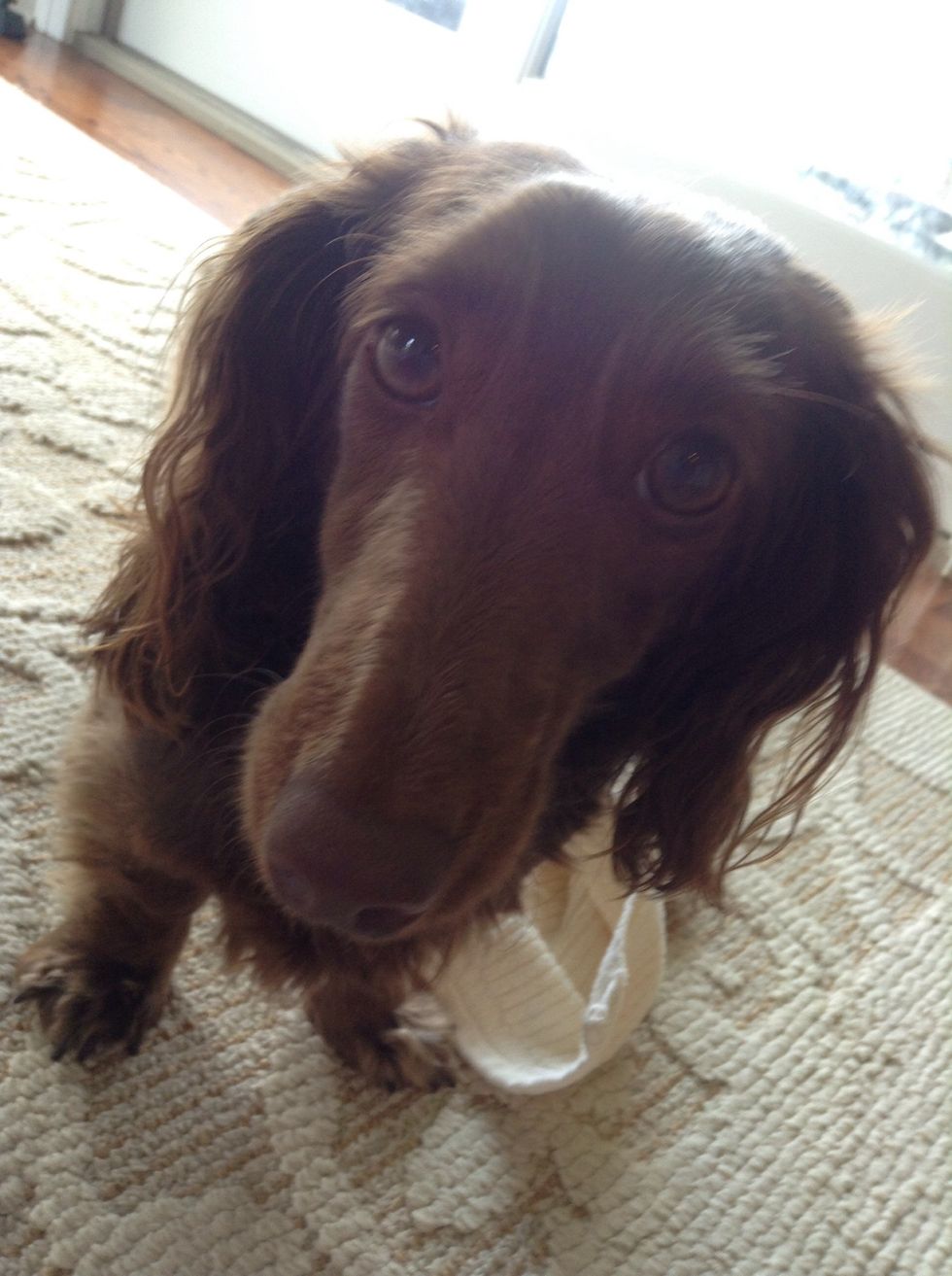 I love Daisy so much, she is the sweetest dog in the world! And in case you were wondering, she is a long haired dachshund! She is also 2 years old, and 24 in dog years!🎉🎂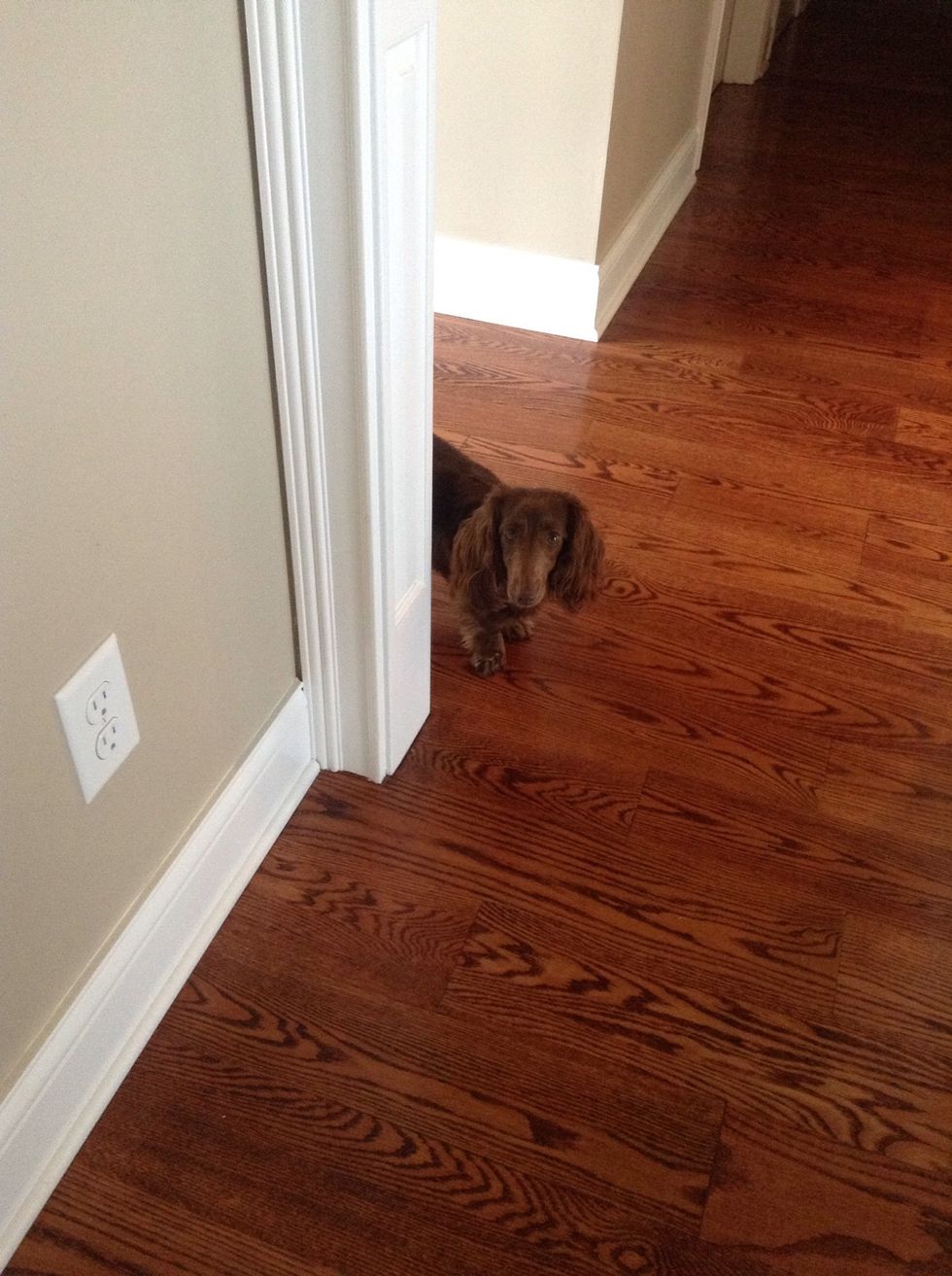 Thanks for visiting! I hope you learned a little bit about my dog Daisy! If you would like me to do more "photobooks" like this, let me know down below and like this guide! I'll see you soon.😘👋🐶
I may include Daisy, my photography, and more in future photobooks if you want me to do them! Comment below ideas for the photobooks and I may use them!☺️📷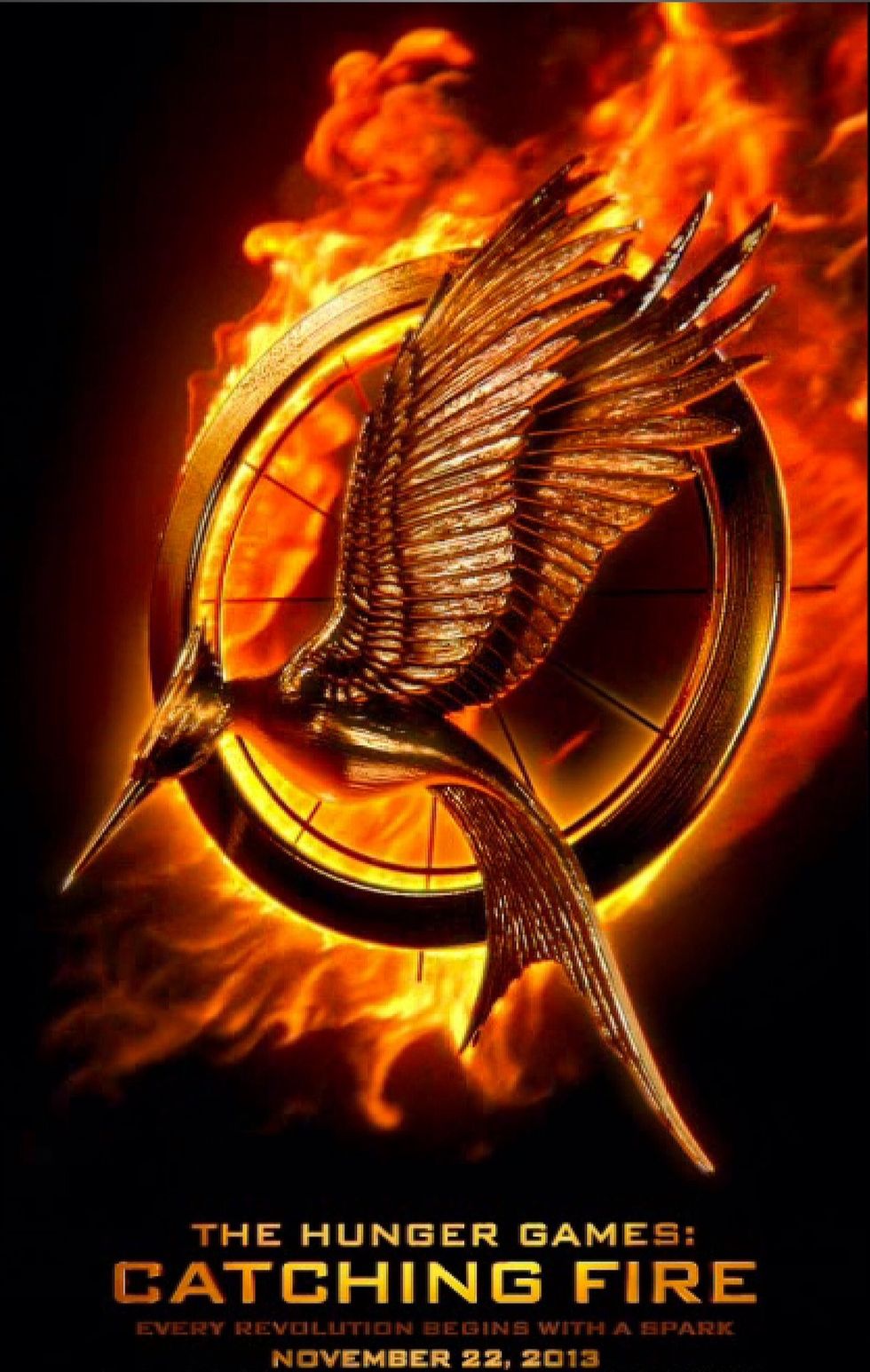 P.S... Who else is going to see Catching Fire!?! I am so excited for it! Let me know your thoughts down below! 👇👇👇
The creator of this guide has not included tools
Olivia'S Life! ❤
Hey! I'm Olivia Marie ❤️, and this is my vlog page. A place for hauls, Q&A's, photobooks, and vlogs of course!