How to get tiger nails
If you love animal print and nail design you're gonna love these nails! They are super easy to create!
38
It only took me like 15 minutes to get this look done, cool huh?
These are the colors that I used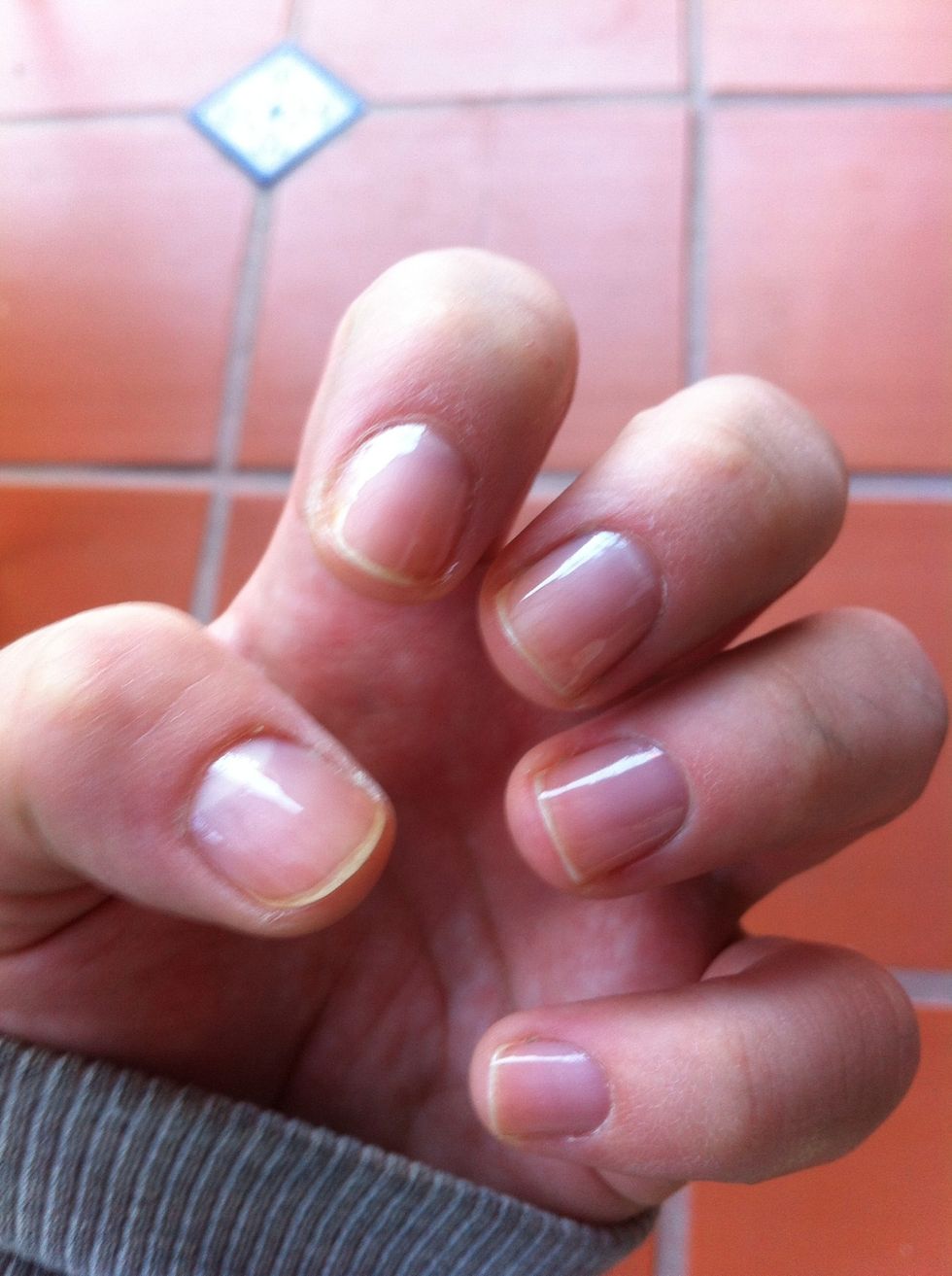 First apply a base coat to your nails and let dry.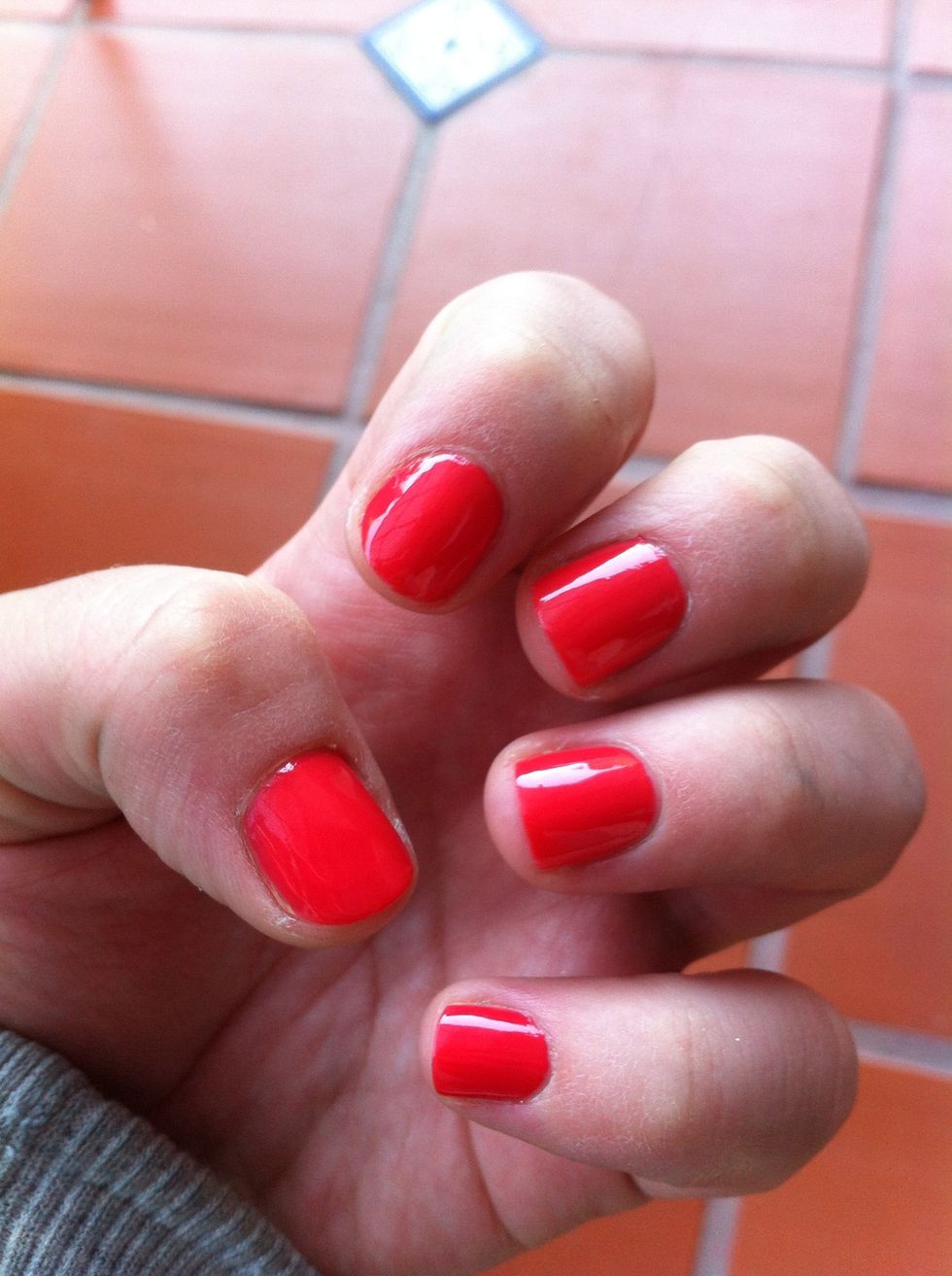 Apply two coats of the nail polish color you chose.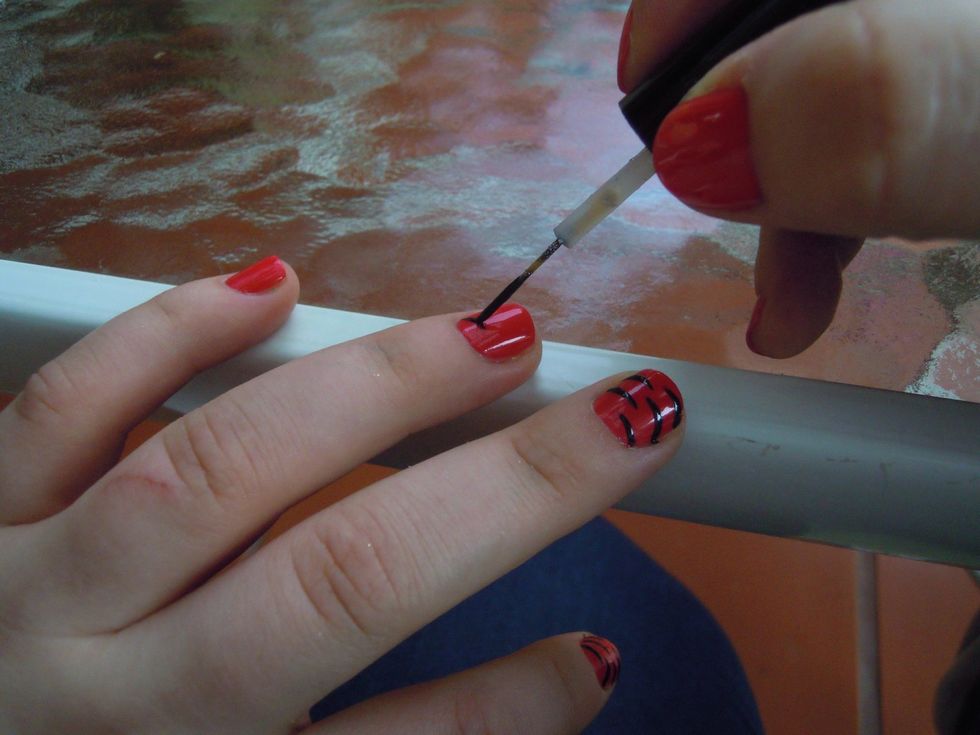 With the small paint brush, make lines on your nails starting from the edge to the middle of your nails. Make sure to start a thick line and make it pointier towards the end.
Then you're done. This is what your nails should look like. Grrrrrr!!!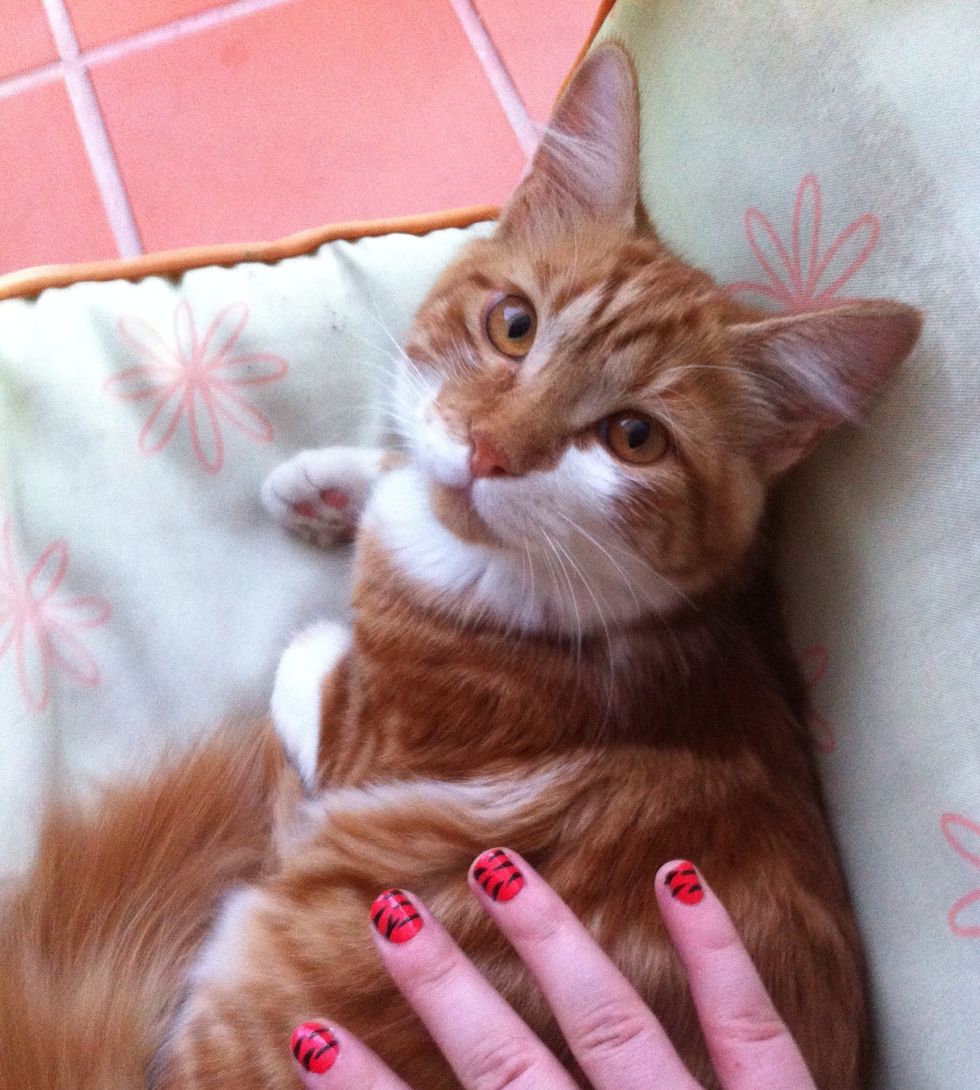 And here's my inspiration. My tiny tiger.
Base coat nail polish
Orange or orange pinkish nail polish
Black nail polish
Thin nail brush to make designs