Get SUPER CUTE and Very Wavy Hair Over Night
4
Warning: i was soooo hyper when i made this!! Hahah sorry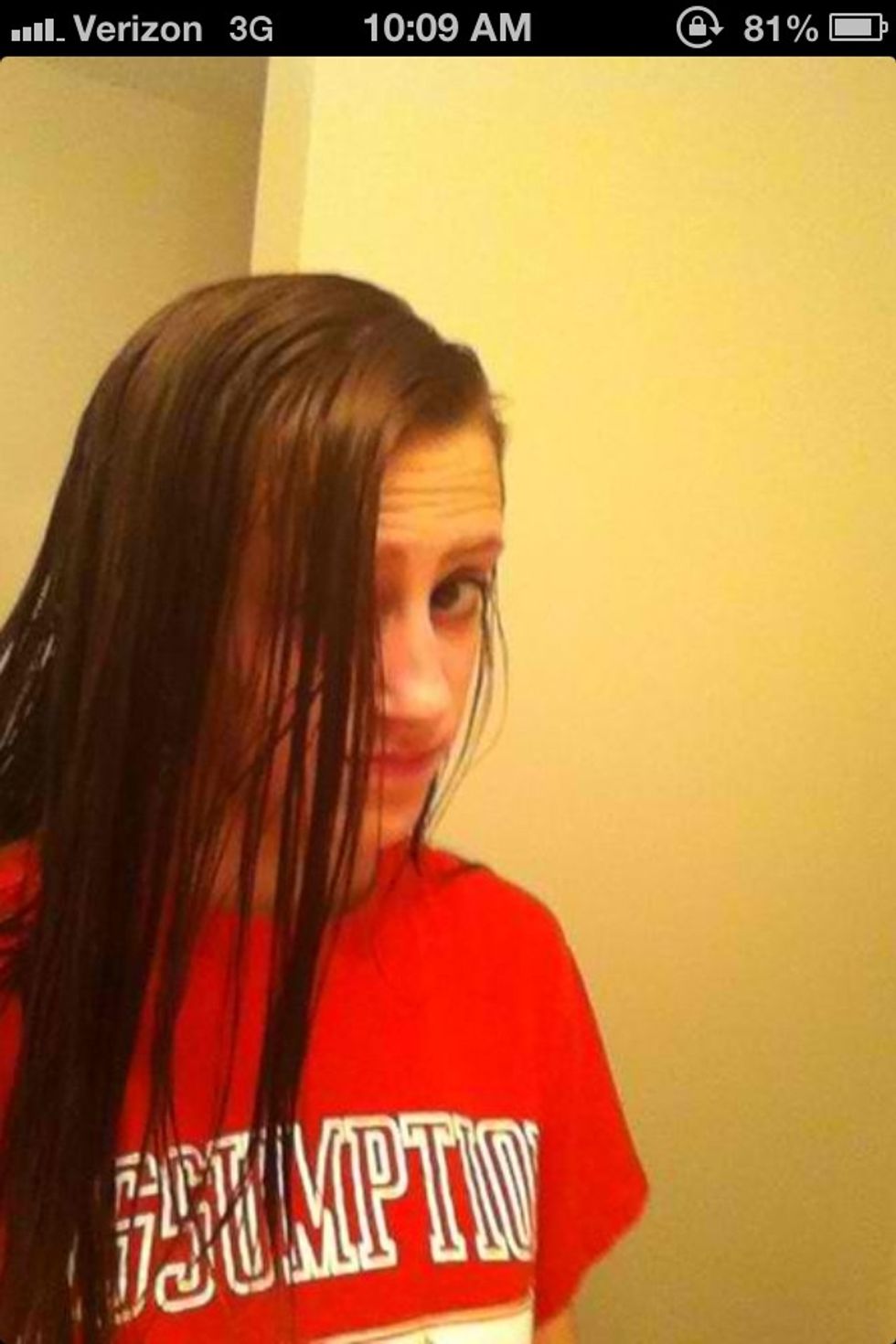 Gurlllll u needs to get yo hair wet!! (Take a shower, go swimming, run through the sprinklers, get hit by a hurricane, stick your head in a fish tank , spray yourself with a hose , ect.)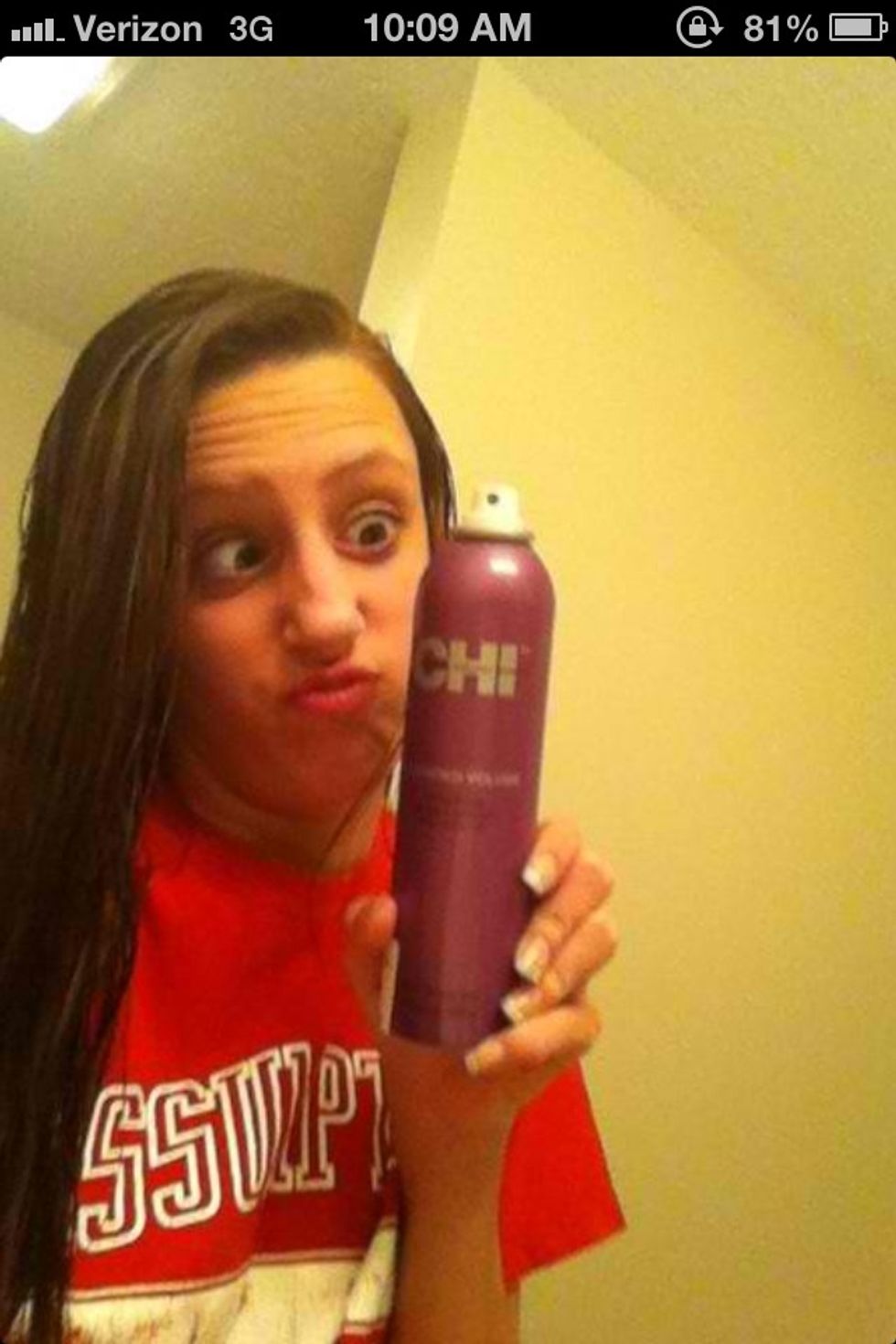 Get to moose ready to useeeeee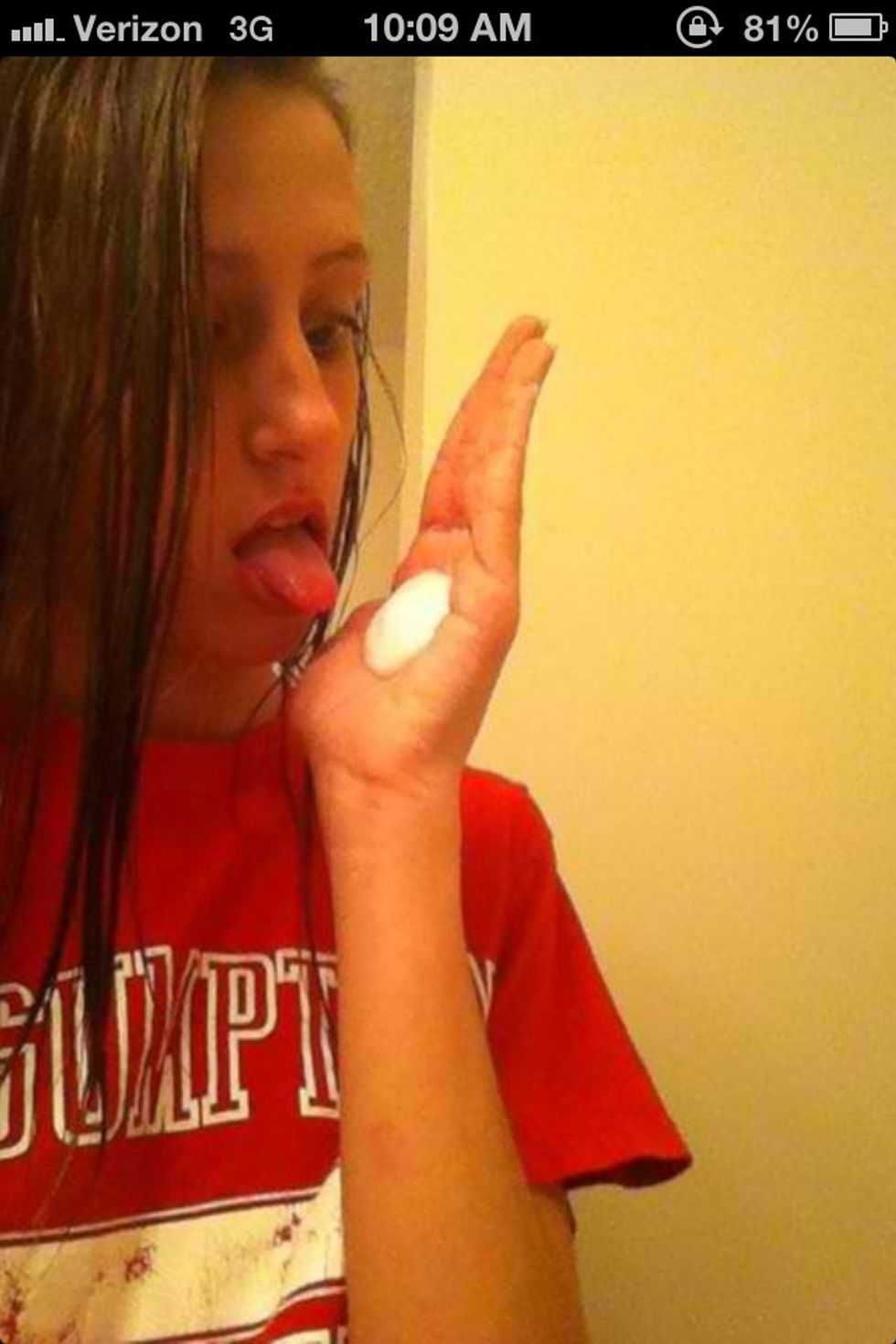 Put some moose into your hair ( warning: DO NOT eat moose.... It tastes gross and its probably not that good for you to eat anyway) :D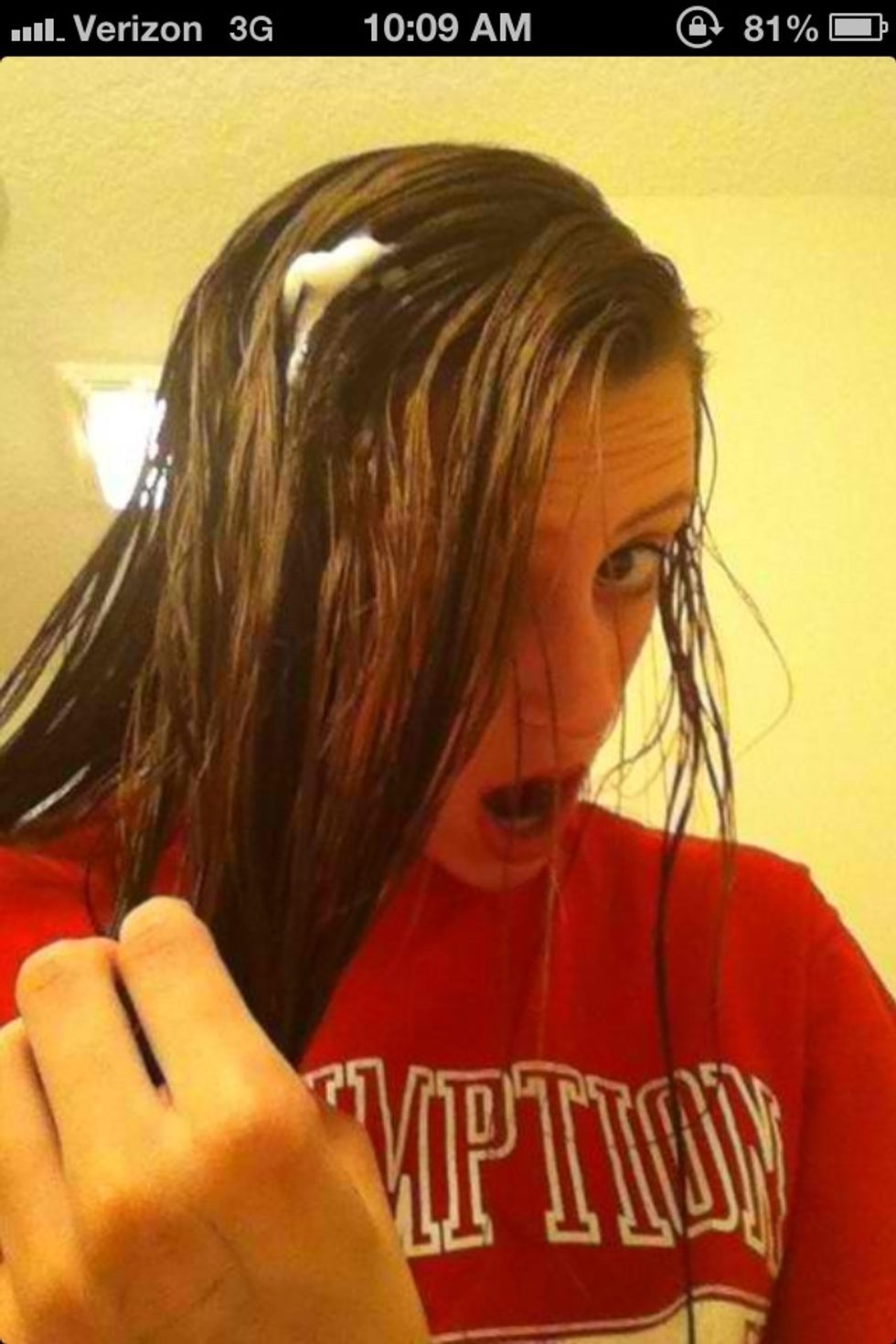 Put it allllll throughout your hair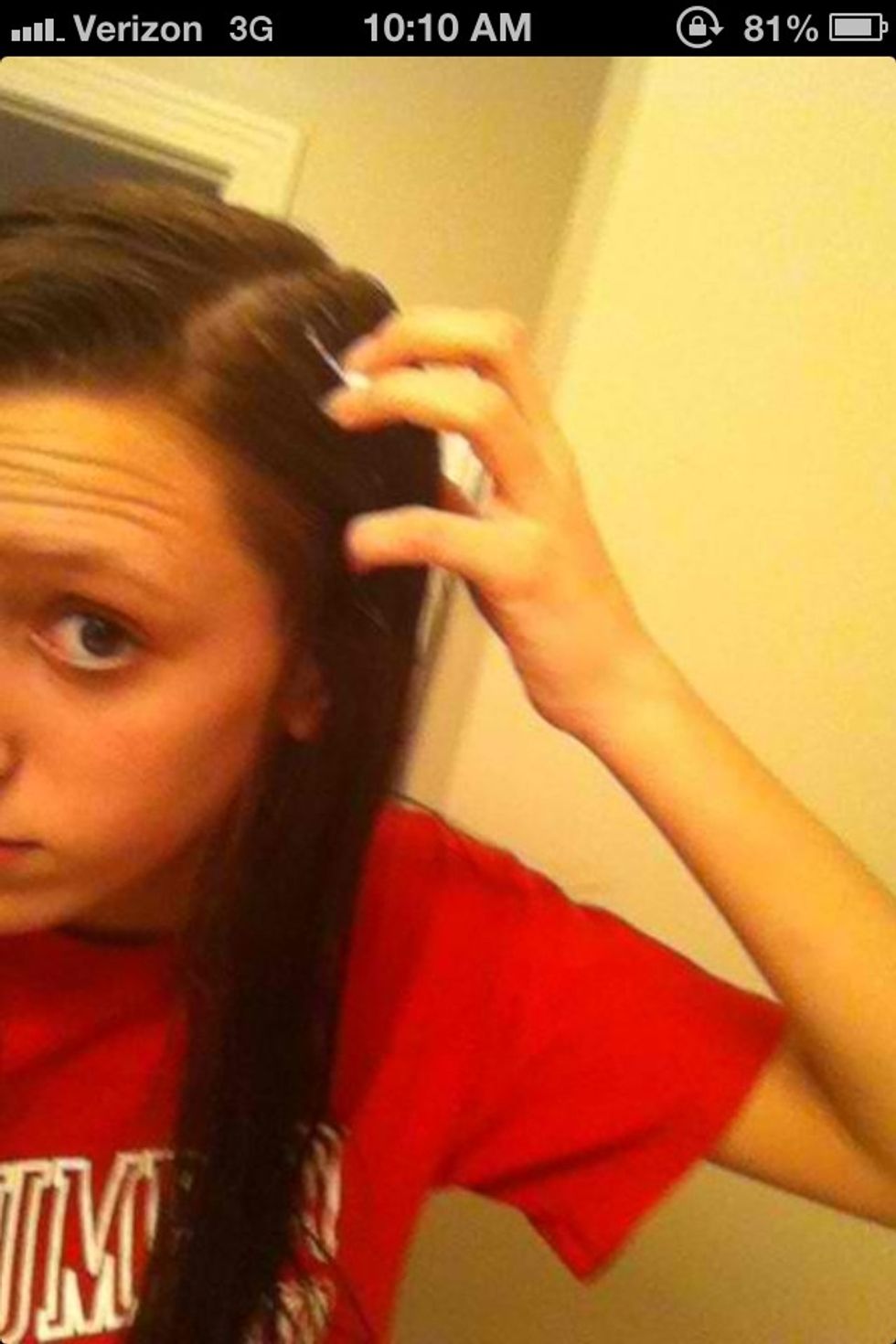 Work the moose from the top of your hair to the bottom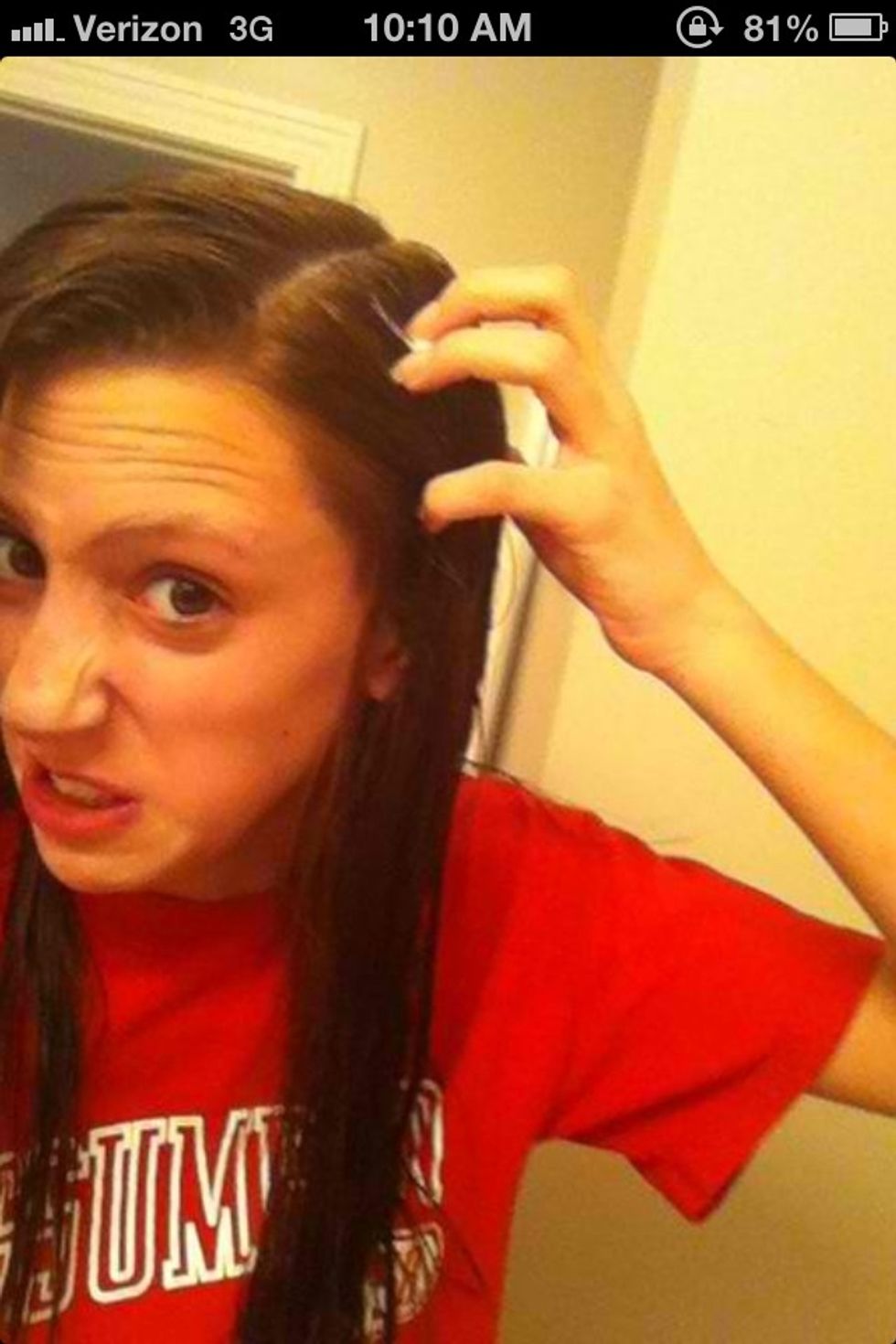 WORK IT GIRLLLLLL
Get that clip ready
Leave the bottom Half of your hair down and clip the top half upppp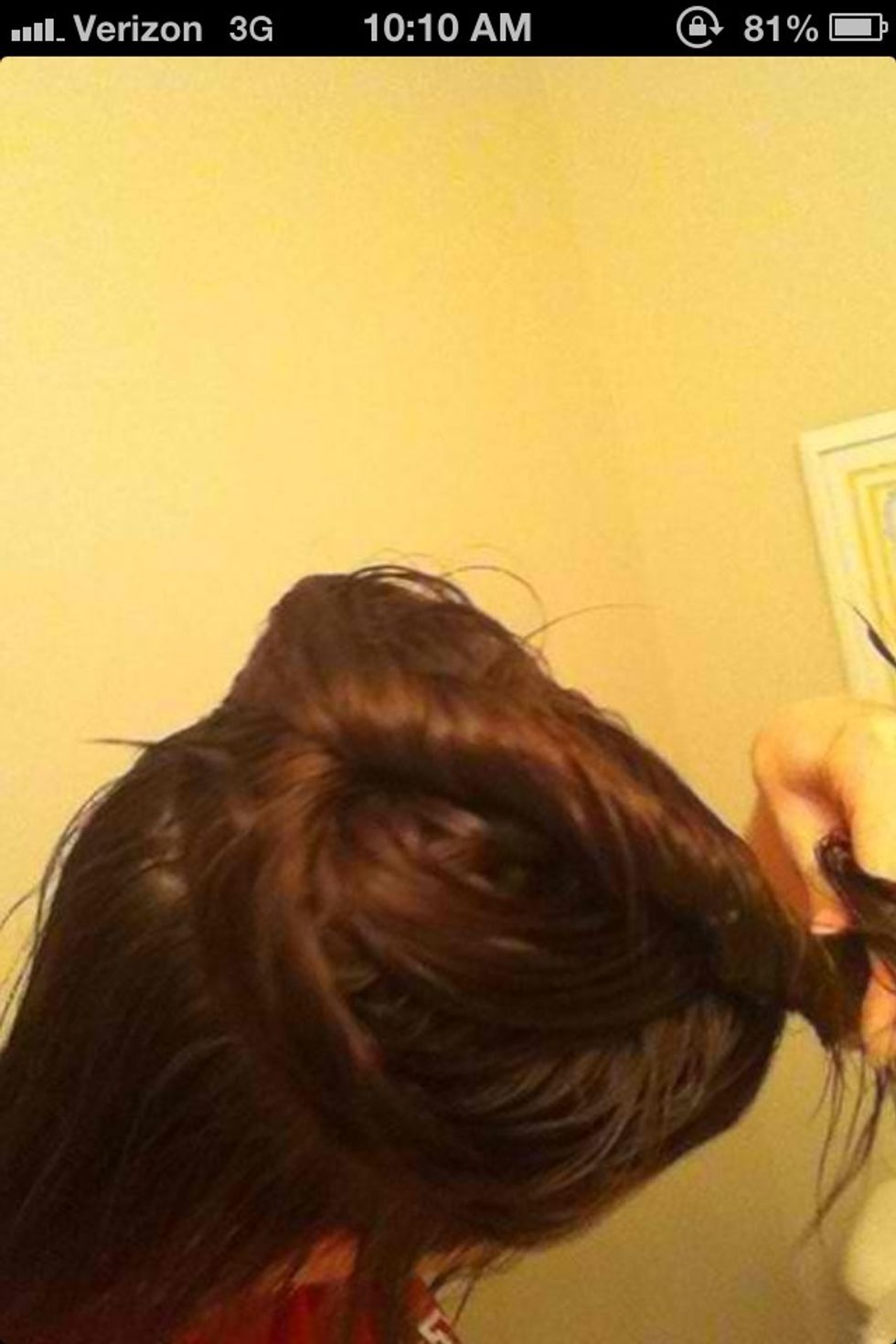 Twist the top half of your hair upppppppp!! Work that up do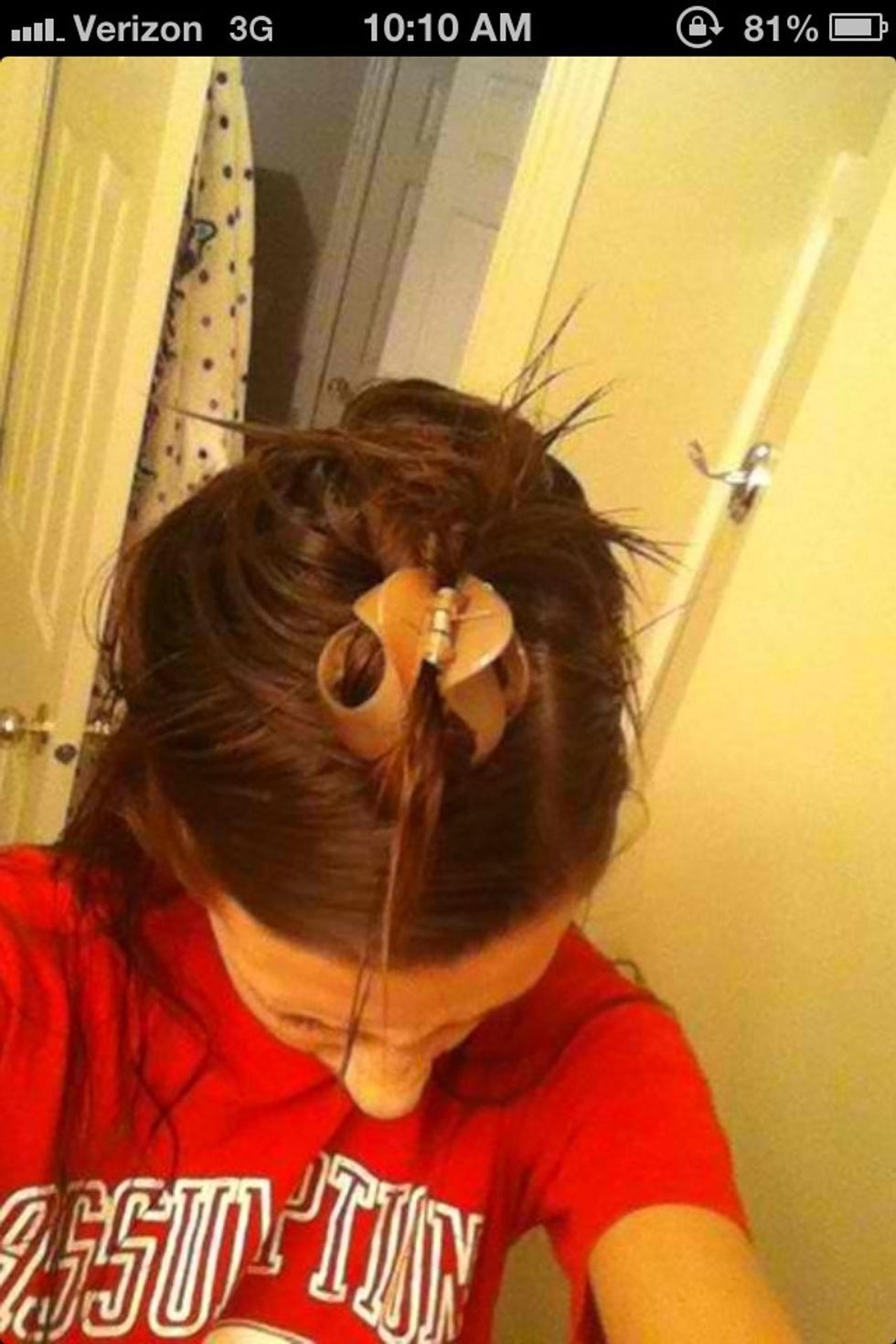 Clip that hair up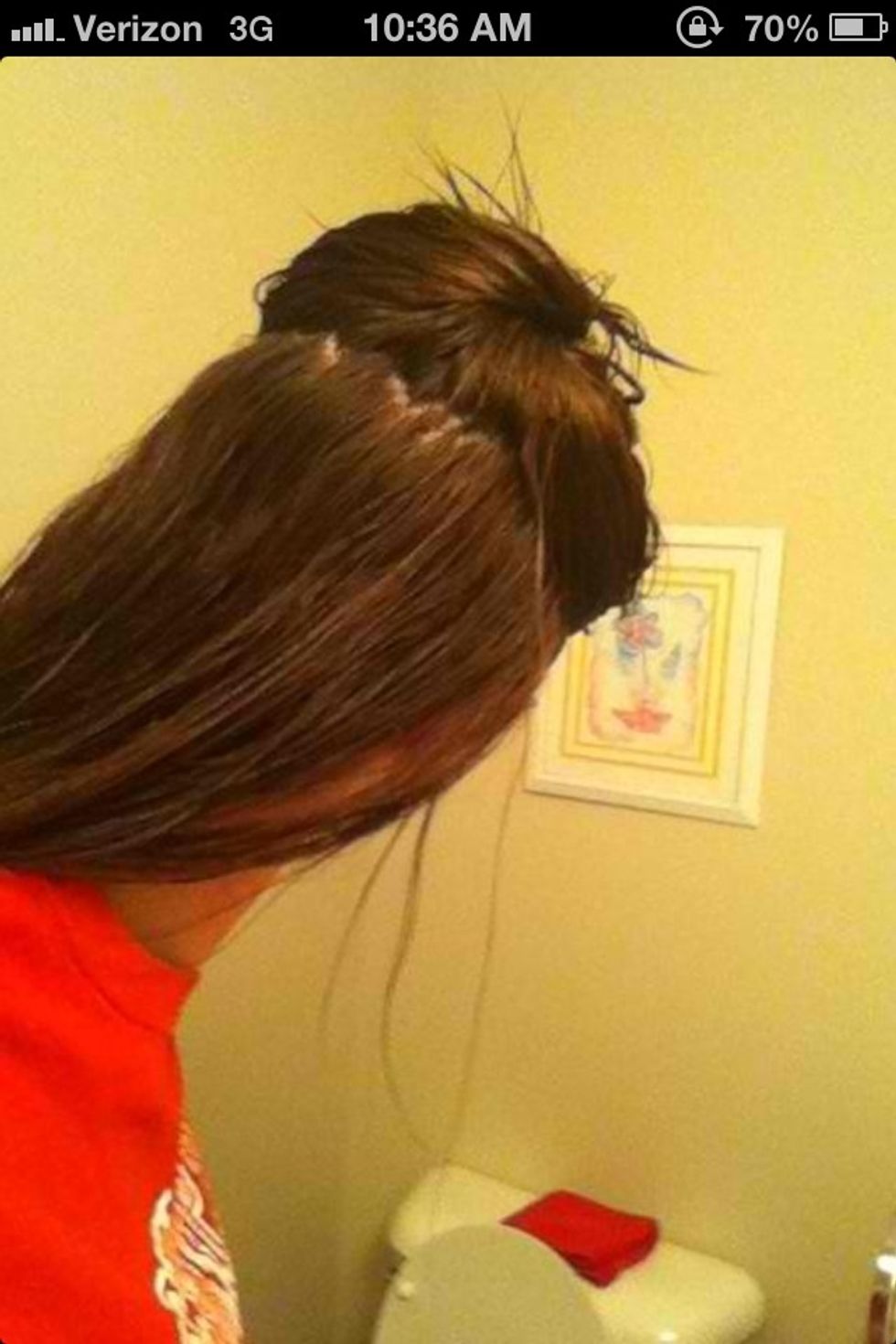 This is what you beautiful head full of hair should look like from the back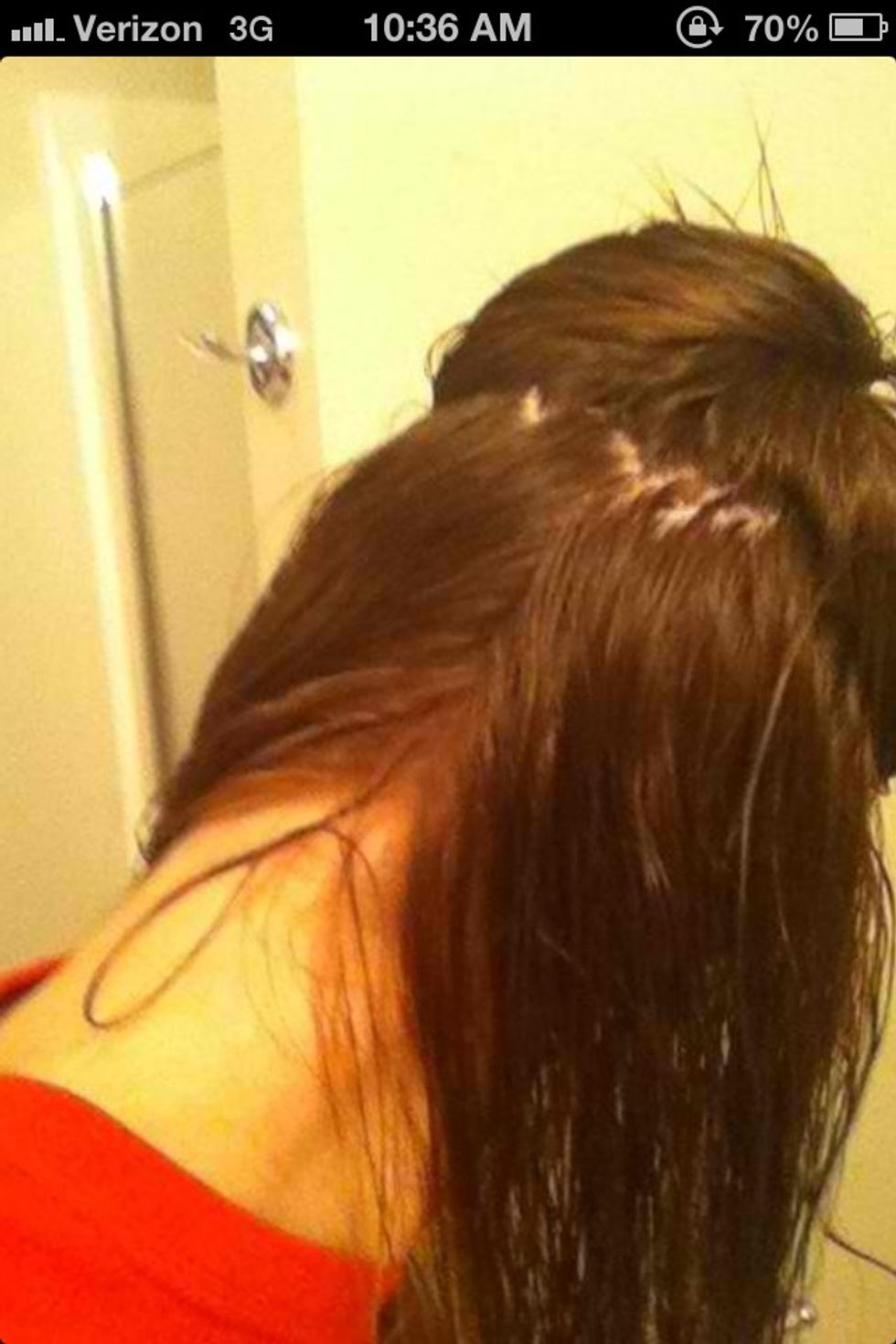 Split your hair in half it doesn't have to be even then braid each half!!! BRAIDDDD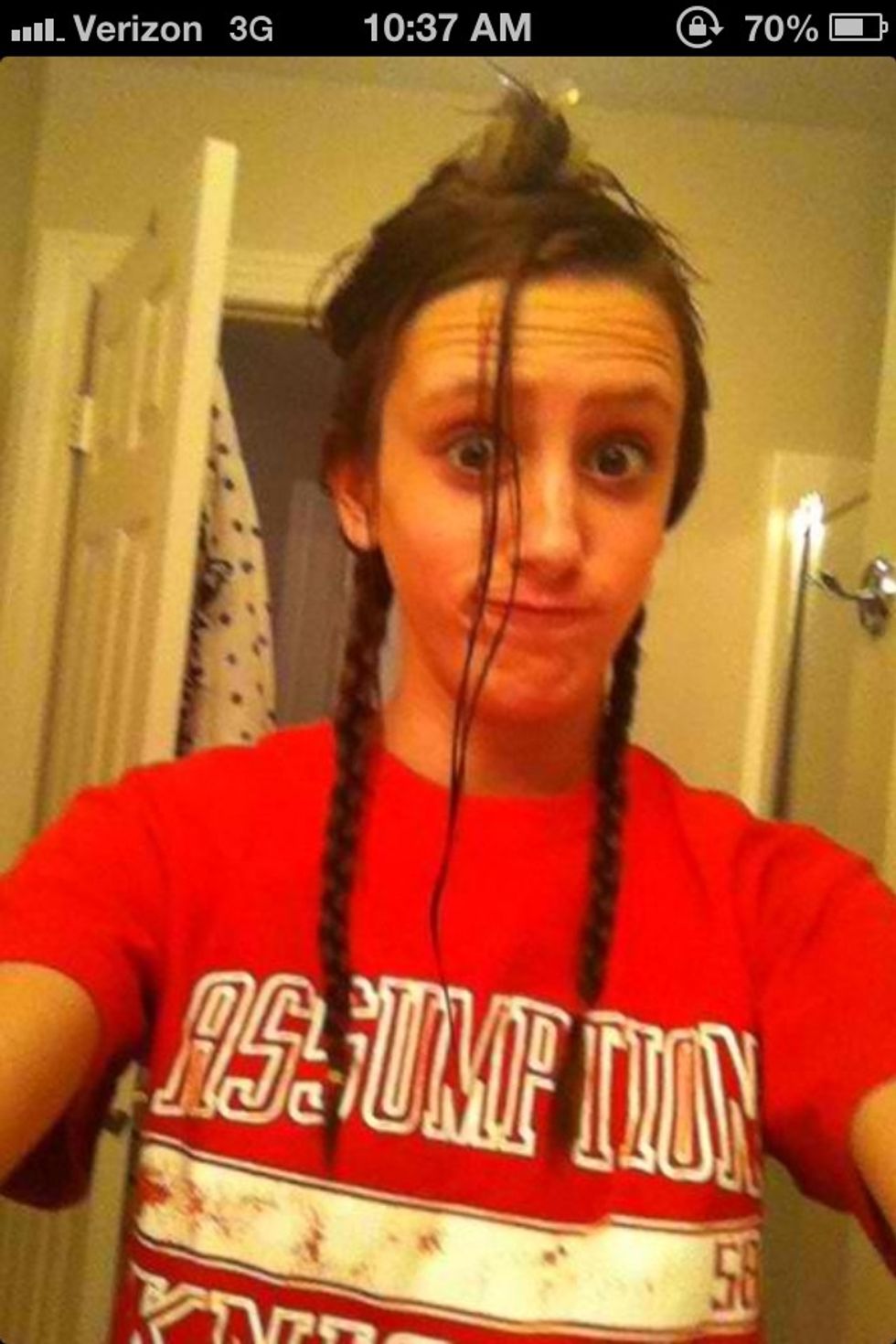 Braids!!! # countrygal #hot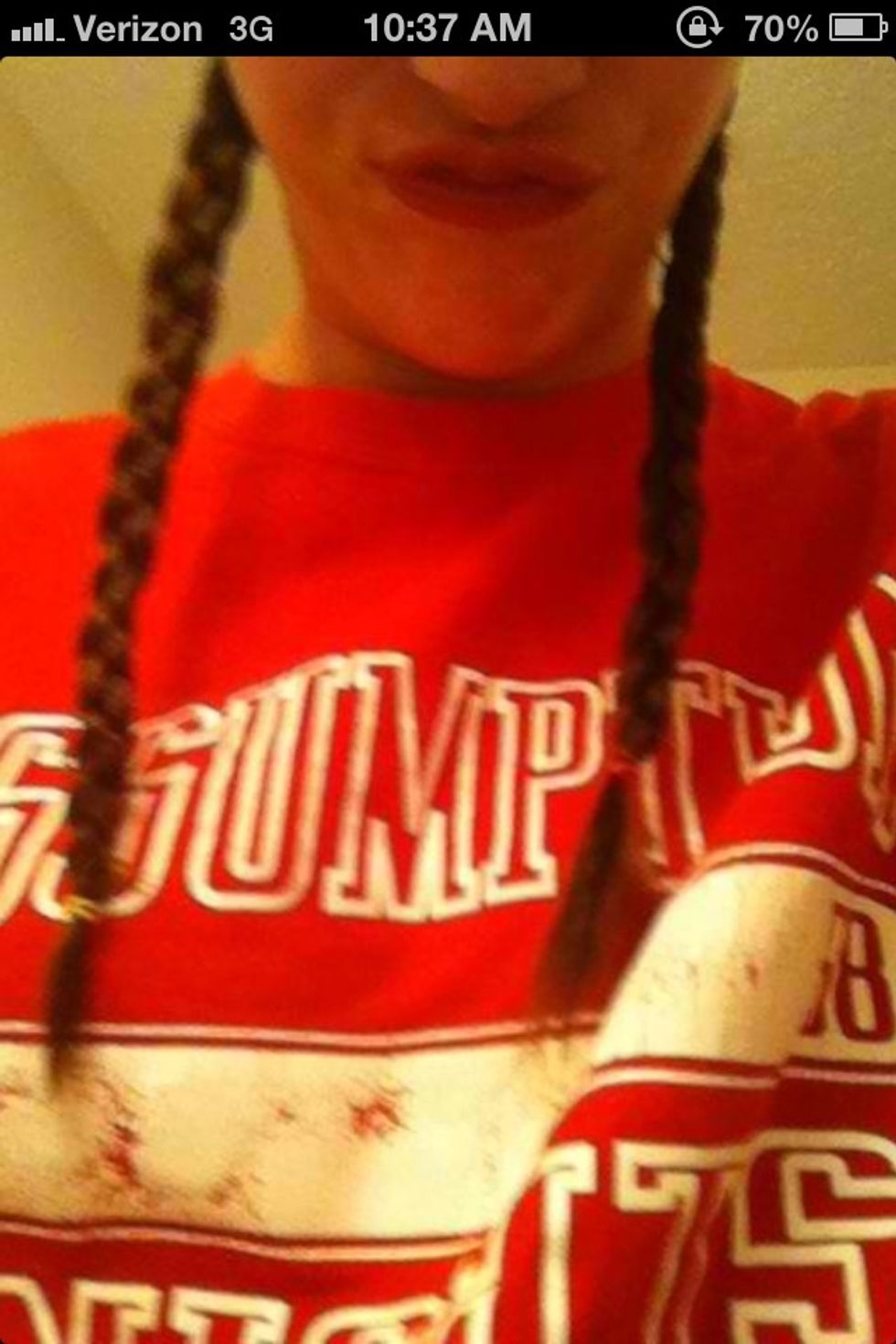 Braid as far down as you can go
Unclip the rest of that sexy hair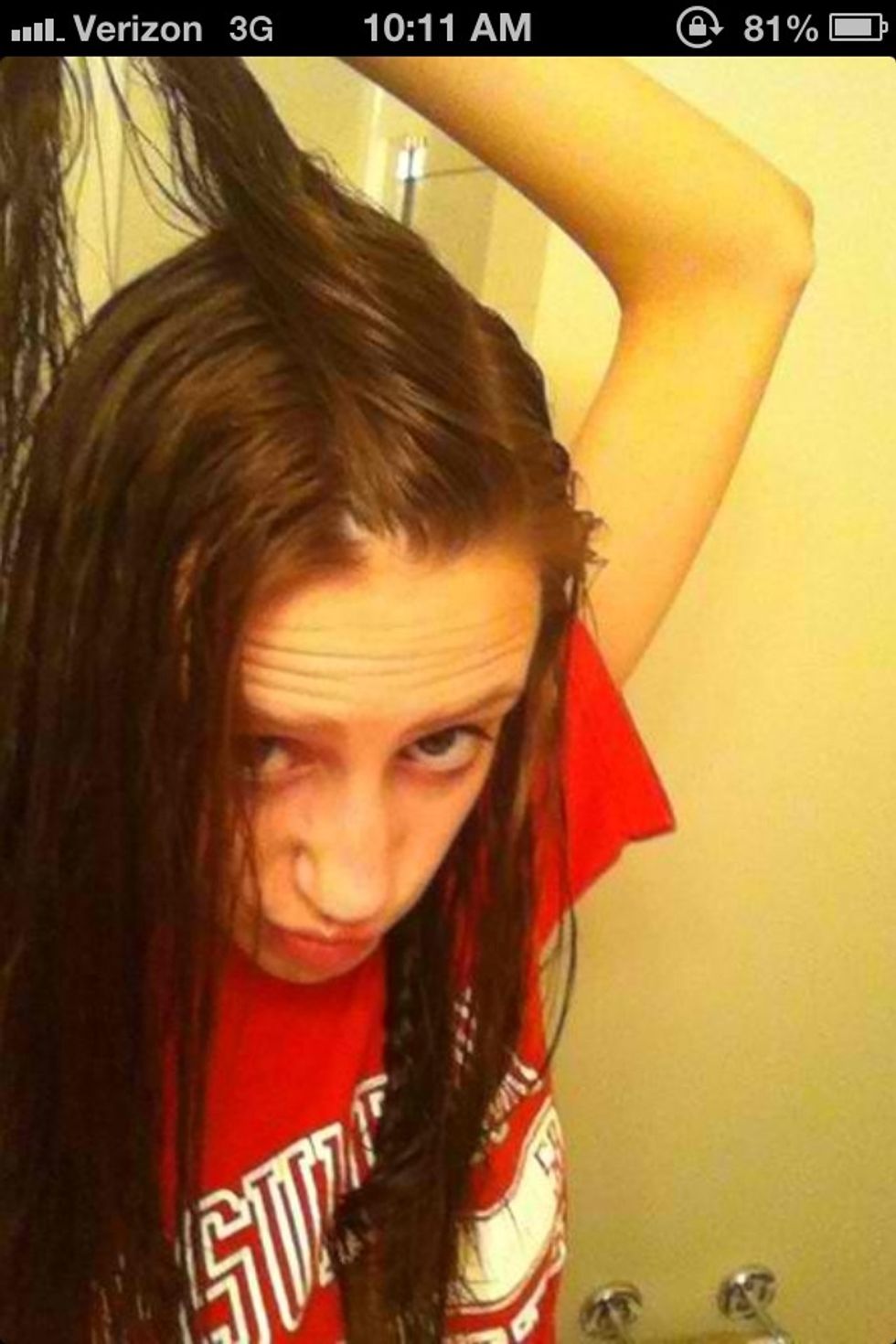 Grab the middle section of your hair and clip it uppppppp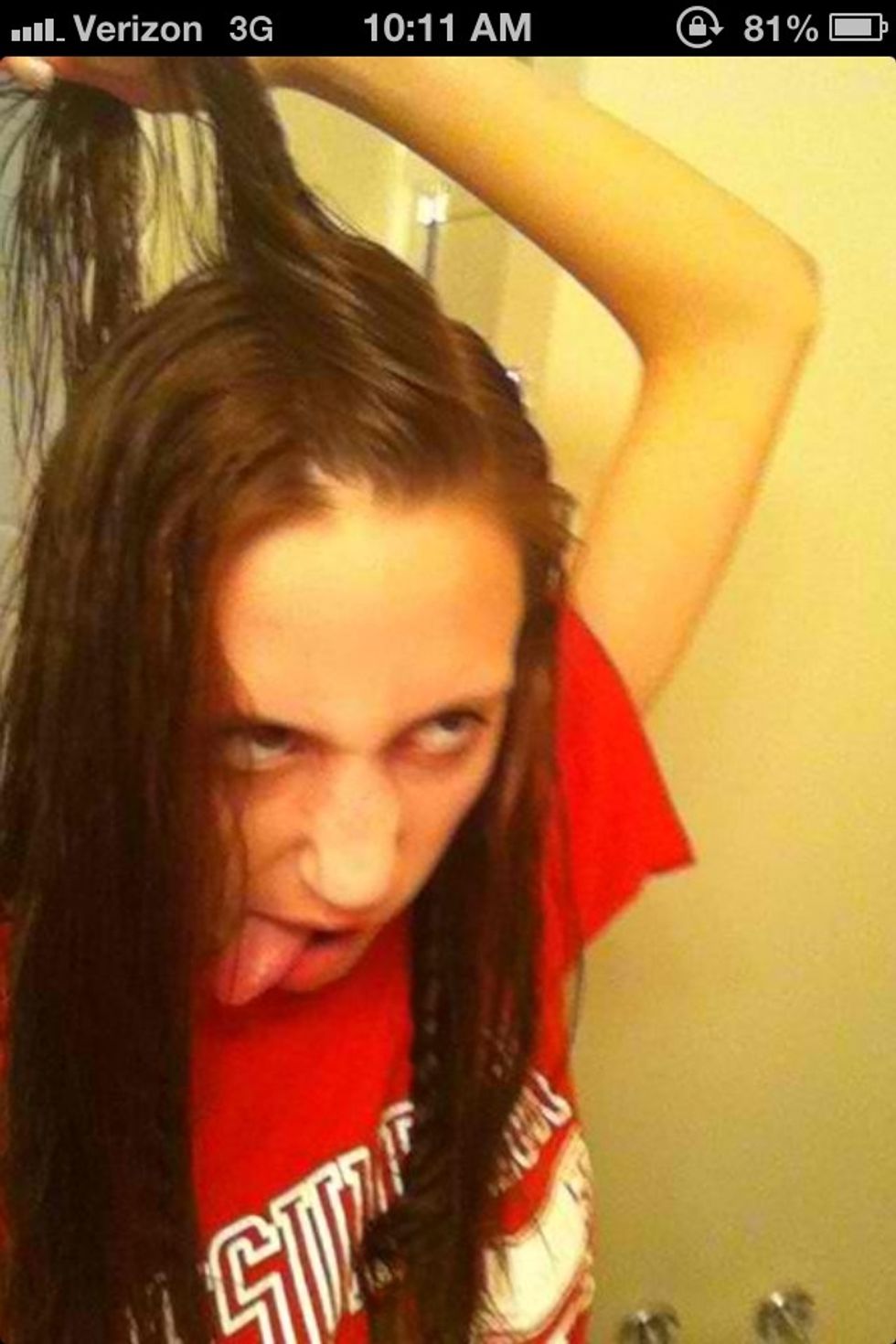 Like this:P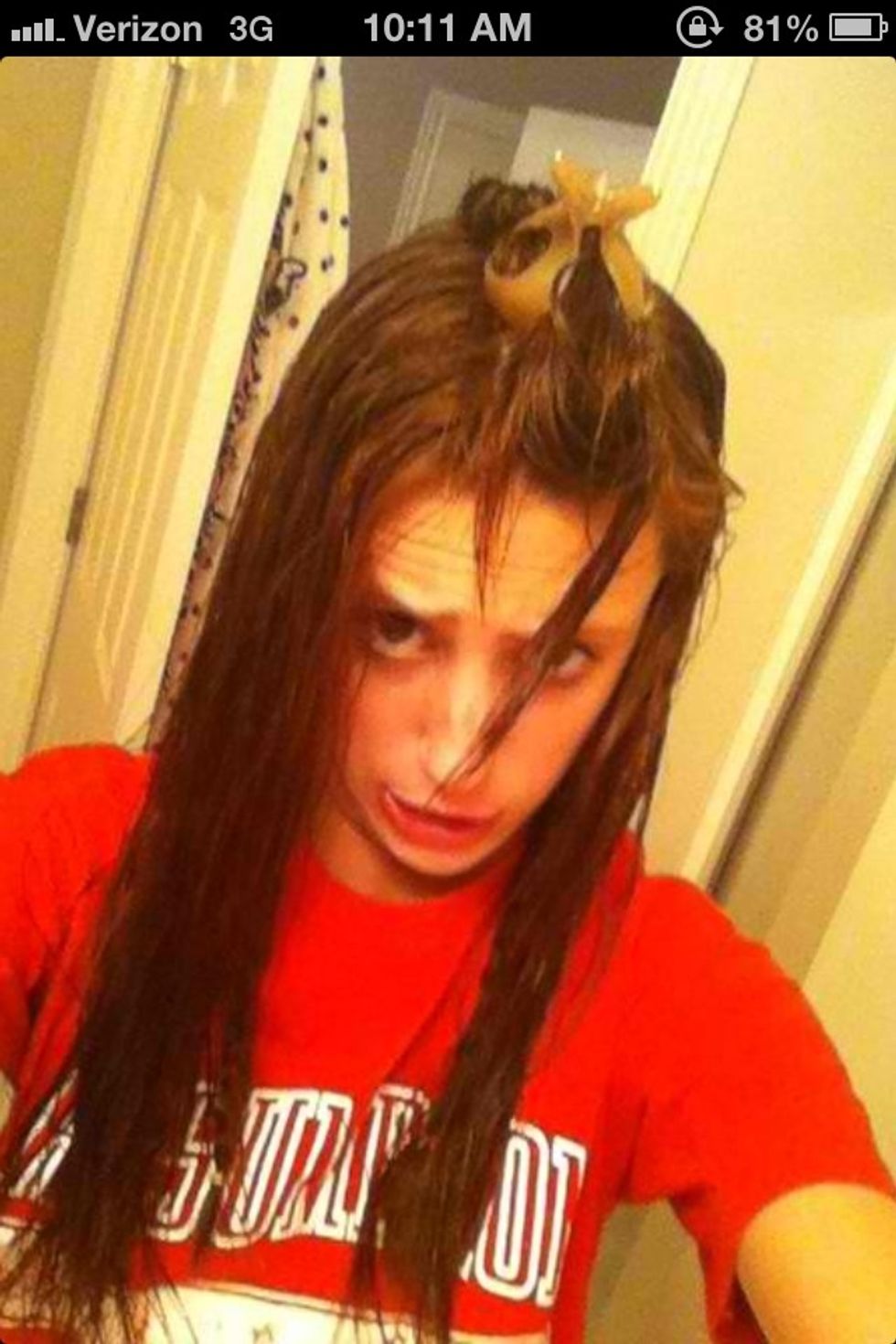 Split you hair in half and have the section u clipped up in the middle!! This is what it should look like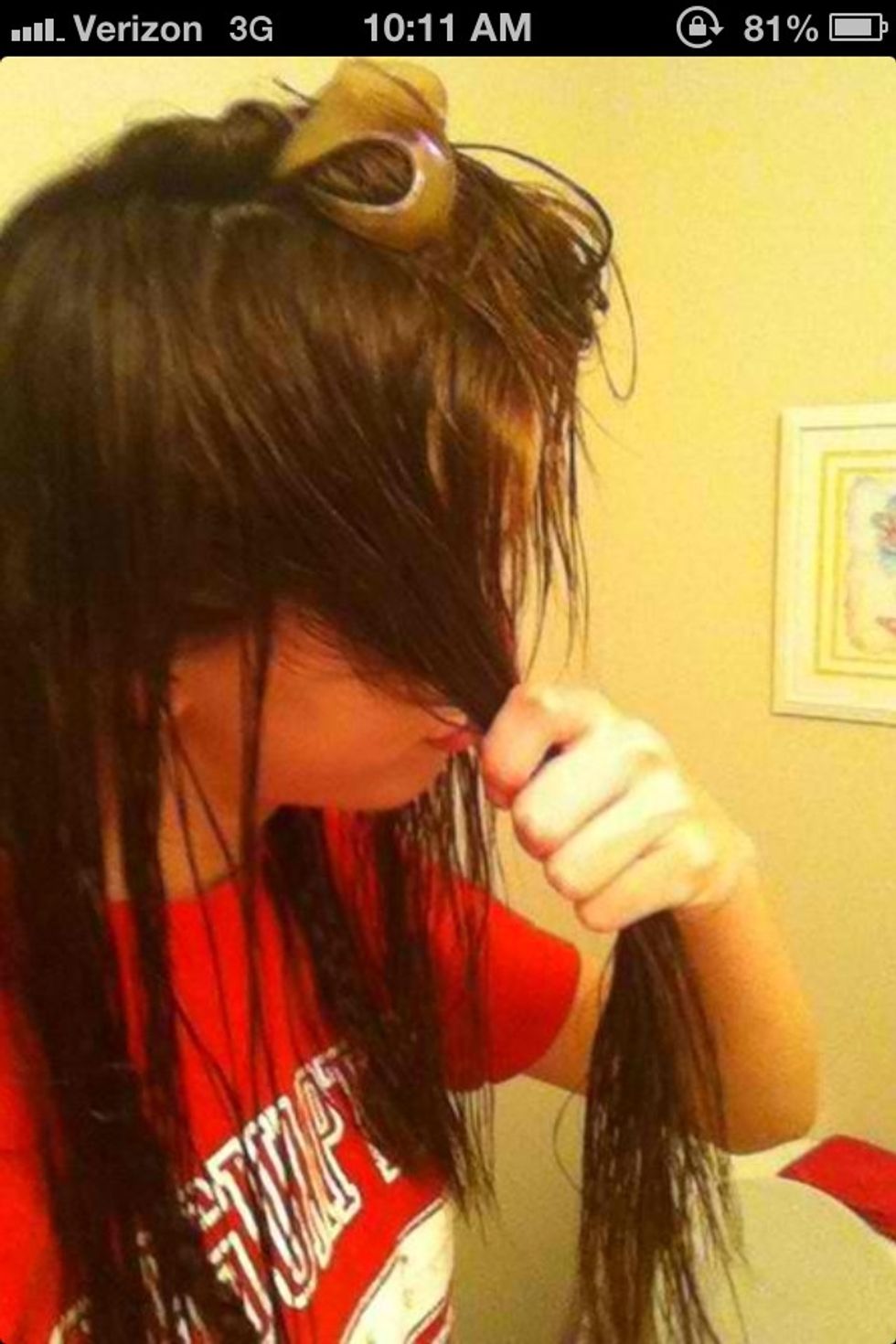 On one side split you hair into two pieces and pull the first half forward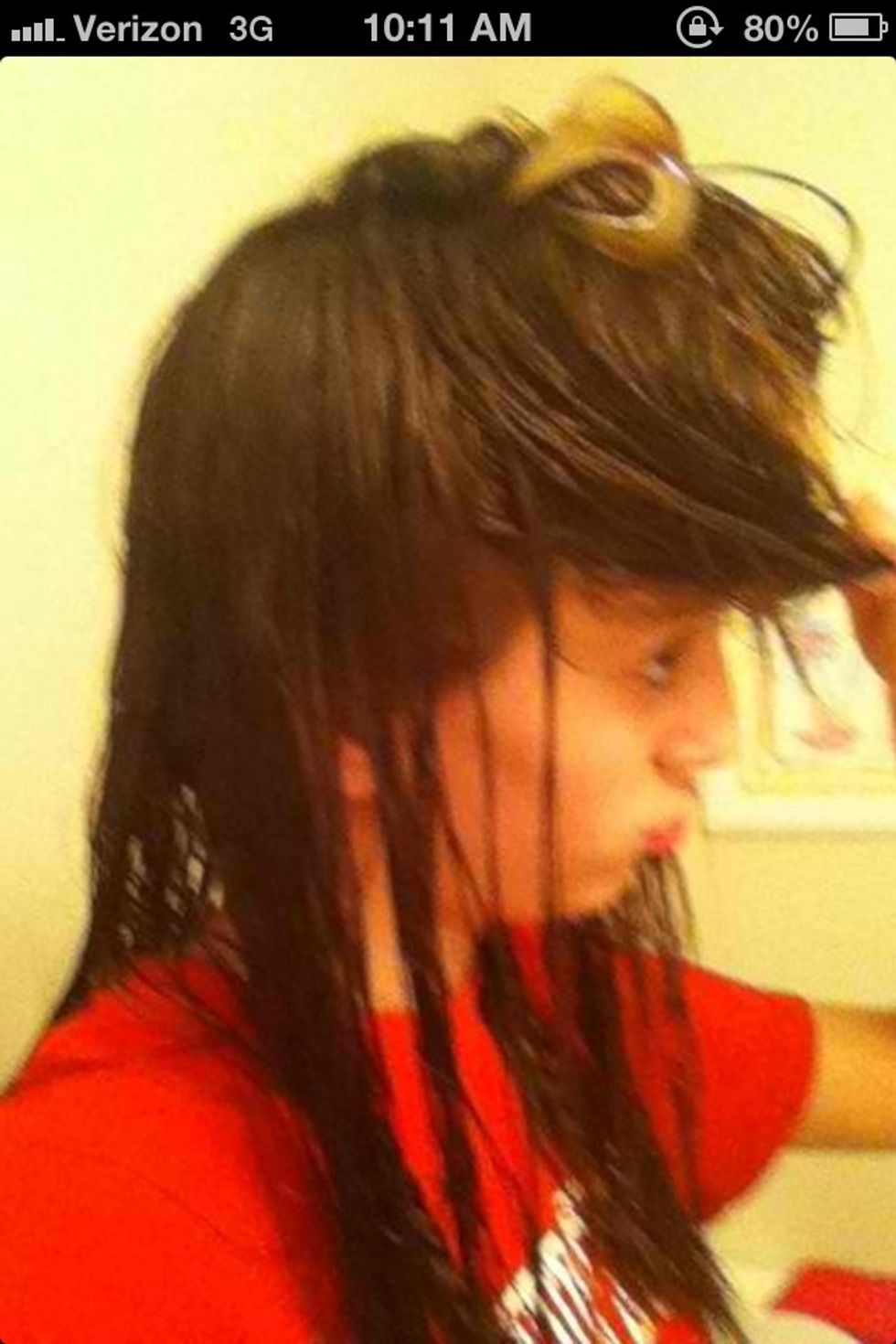 Now braid itttttttt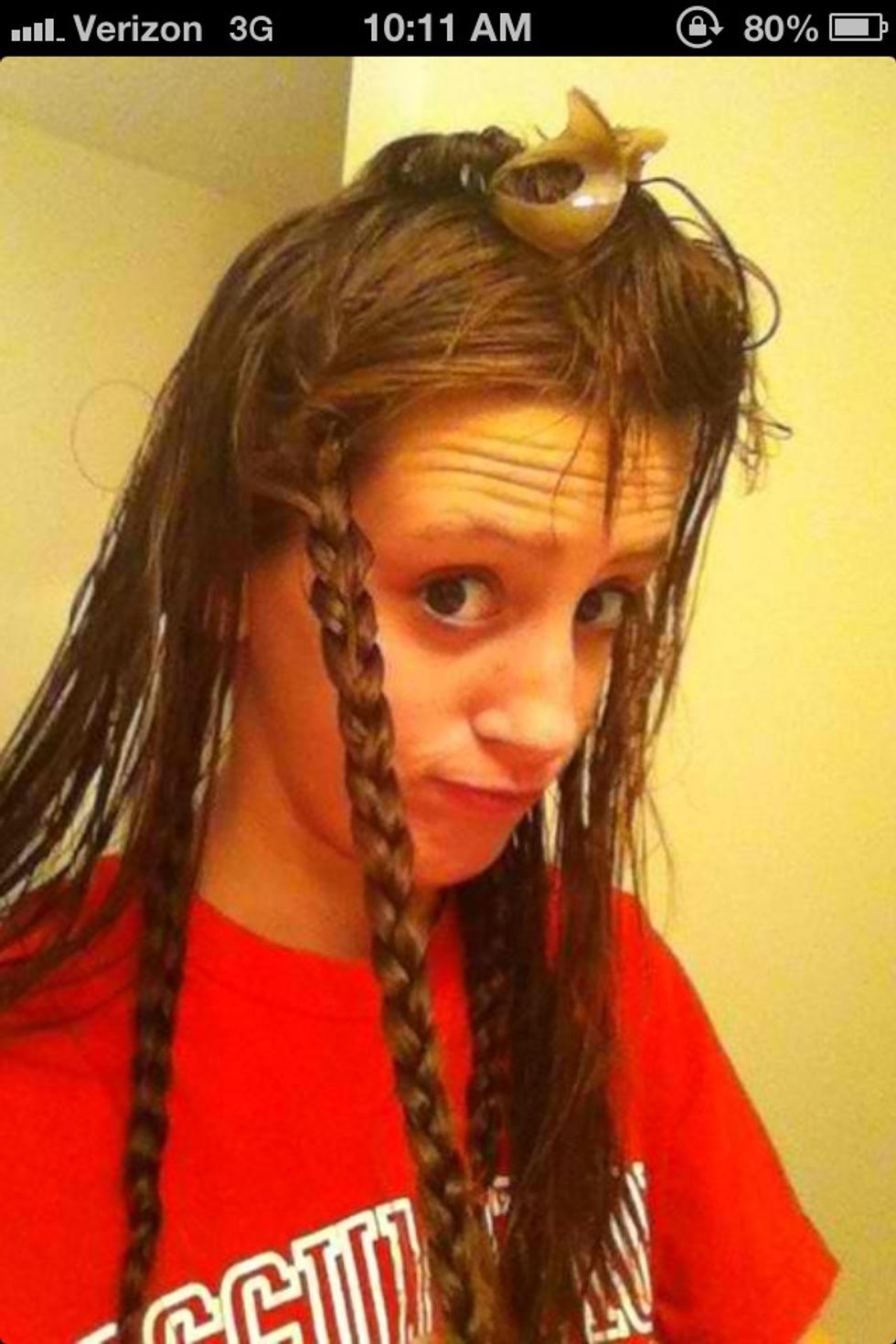 Braiddddd!!!!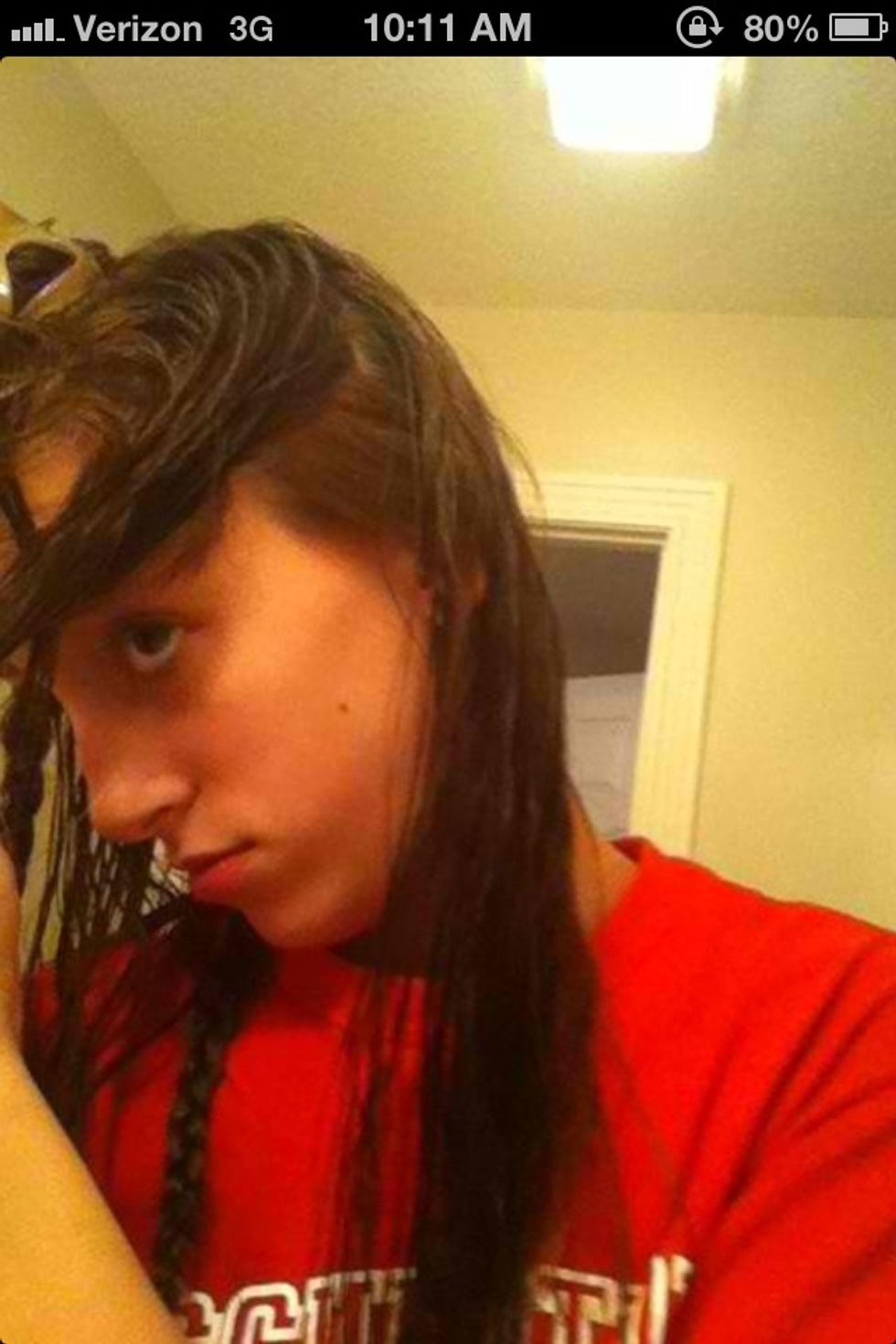 Do the same to the other side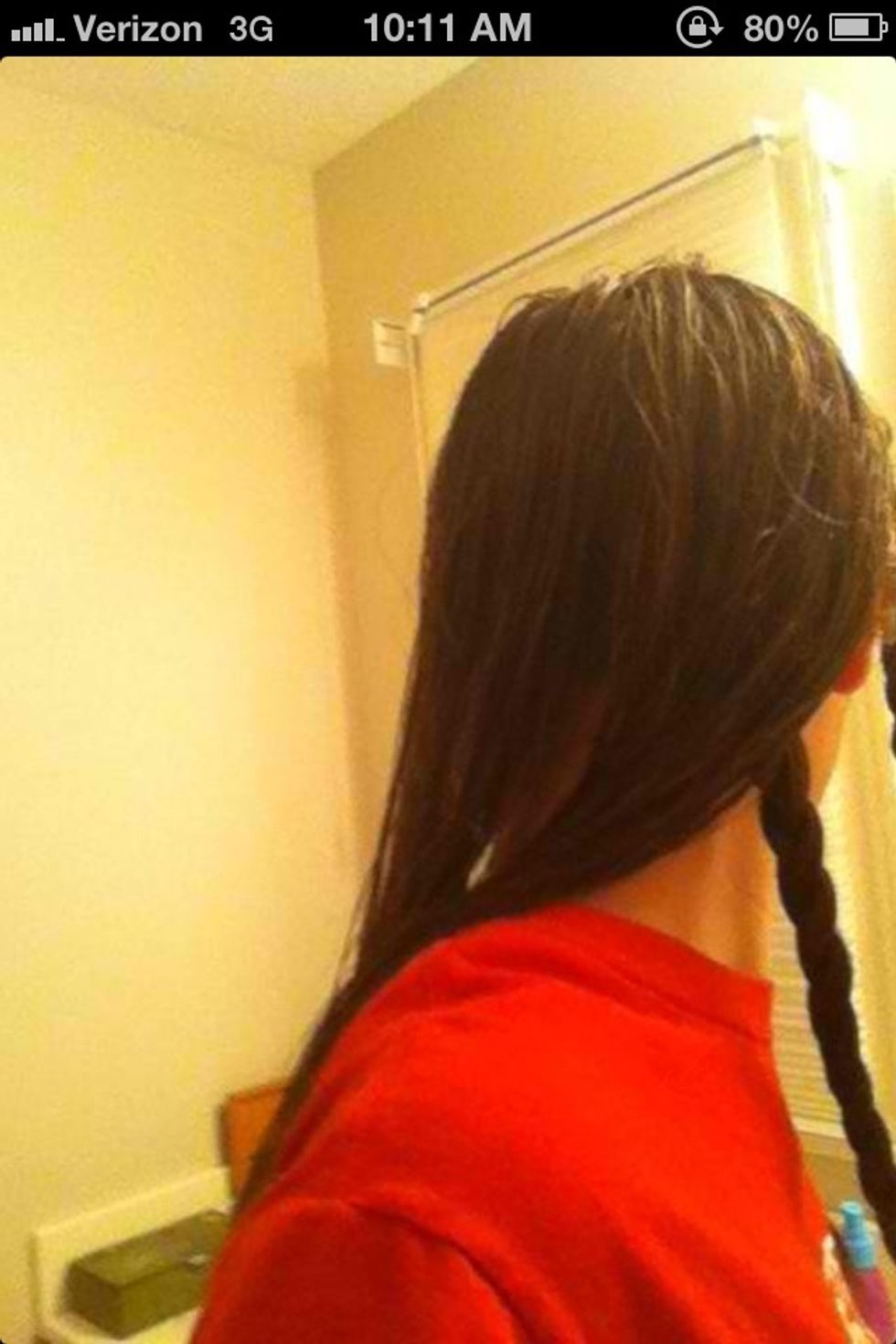 Push all the hair u didnt braid to the back of your head and braid it allllllll together!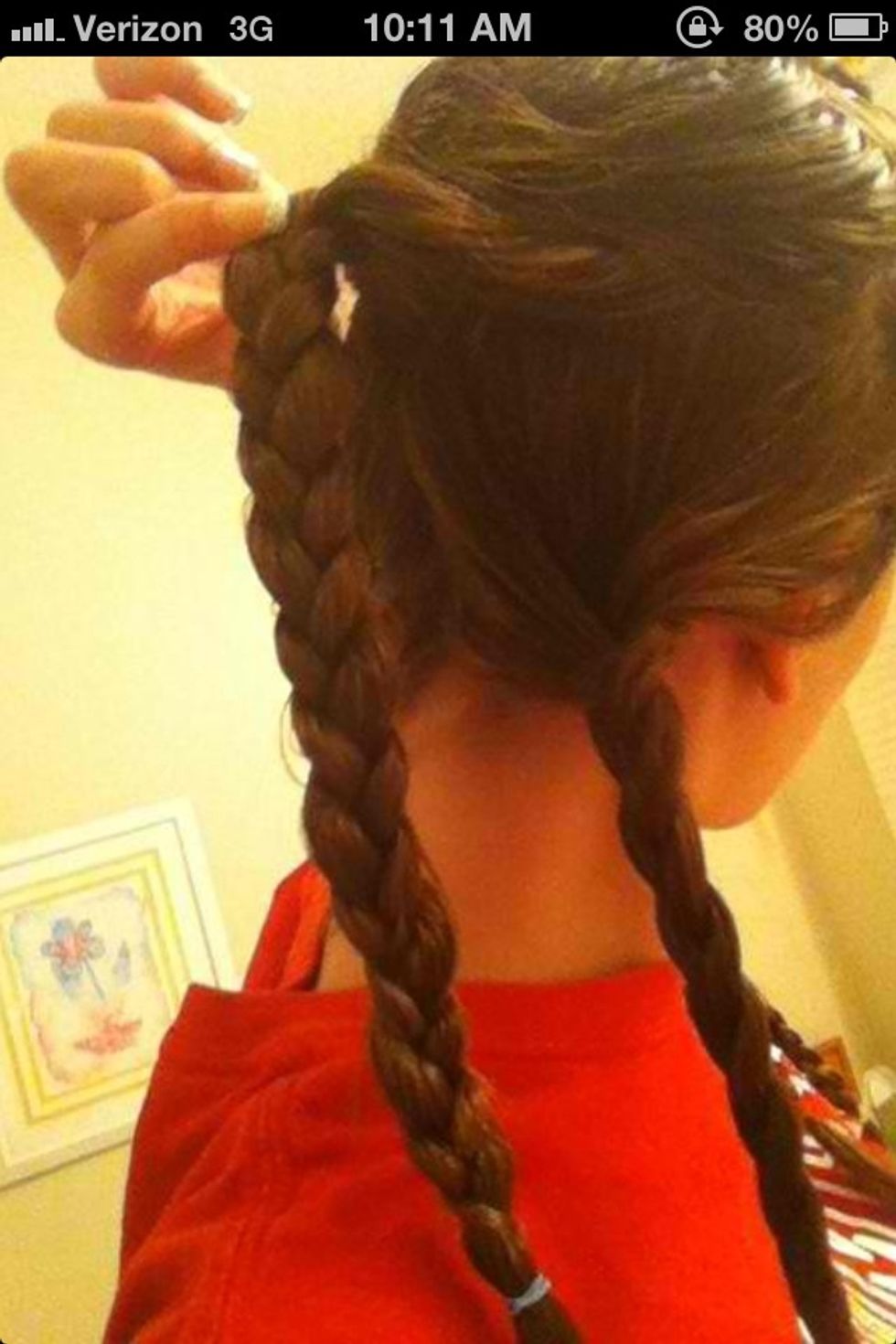 This is all of it braided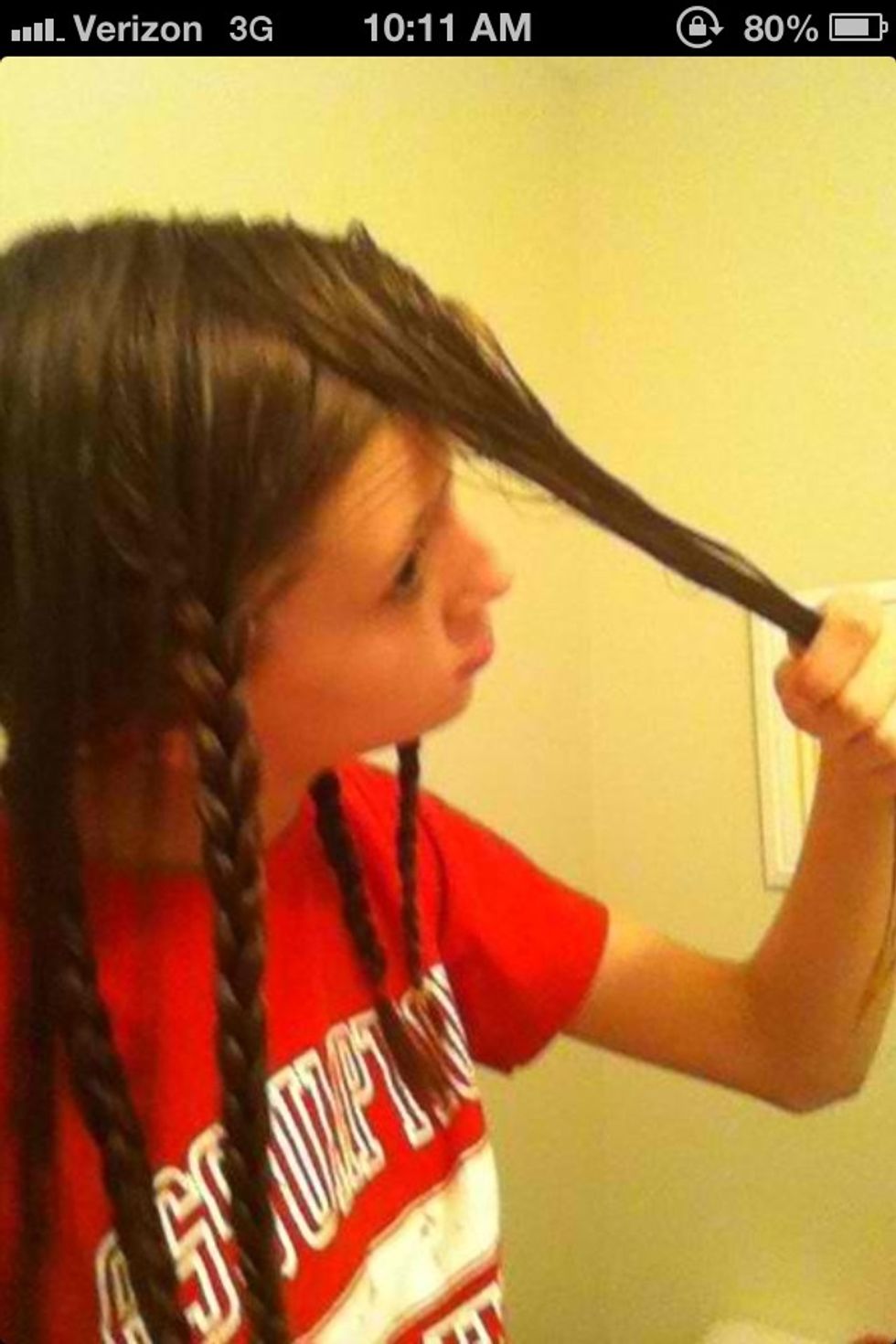 Now let the rest of that nonbraided hair down:)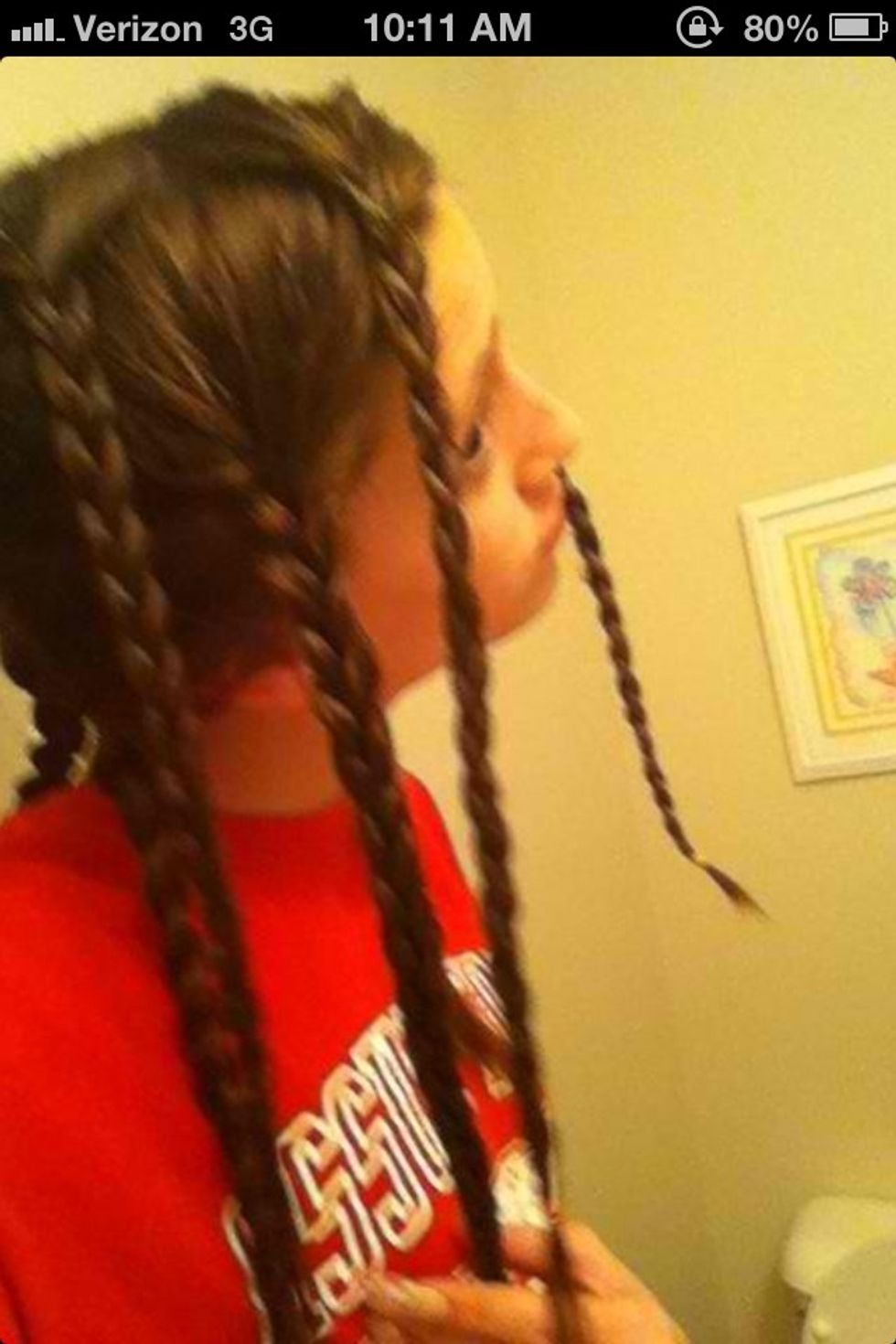 BRAID IT!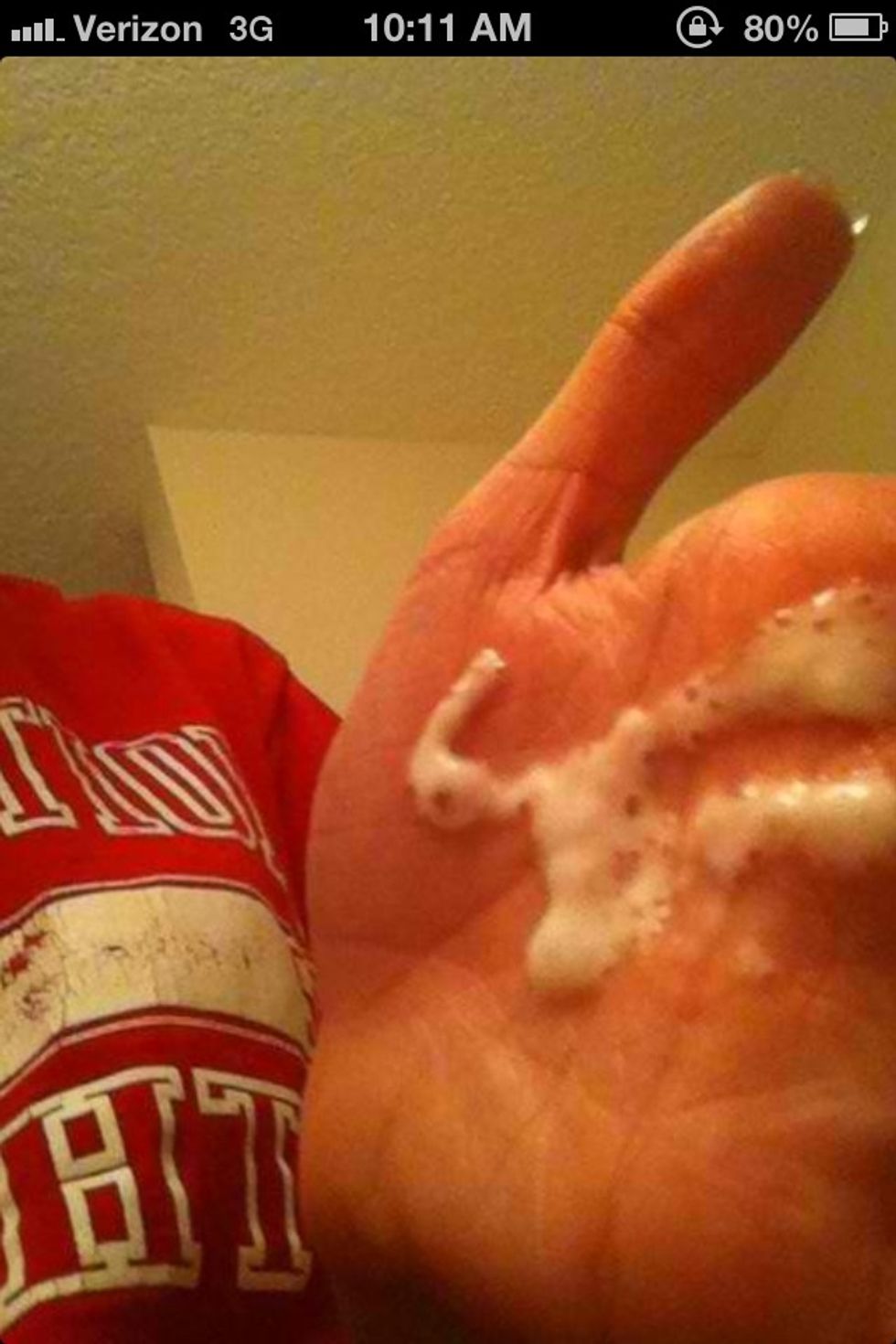 Now i hope you didnt put that moose away because u need it!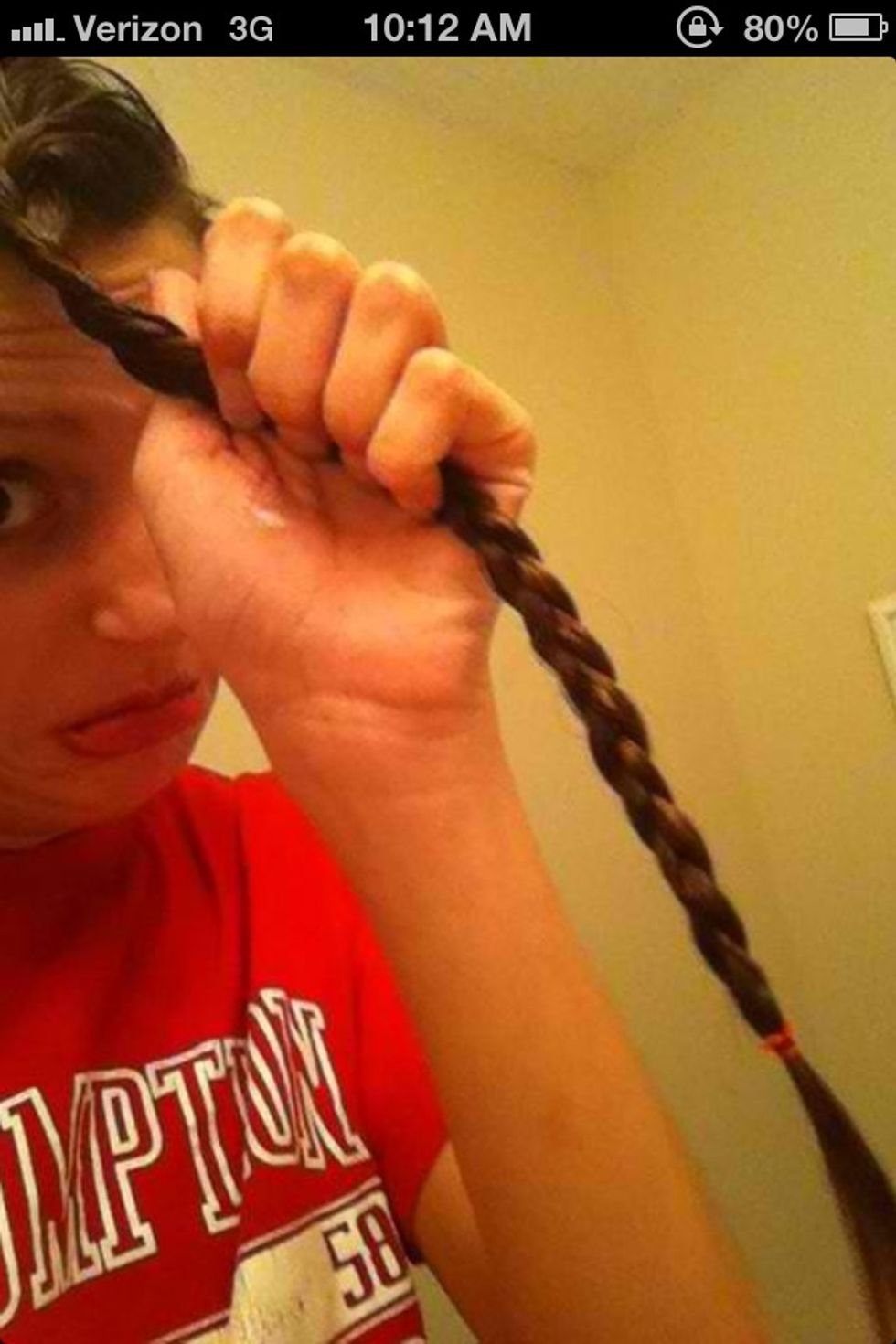 Rum the moose from the top of every braid to the bottom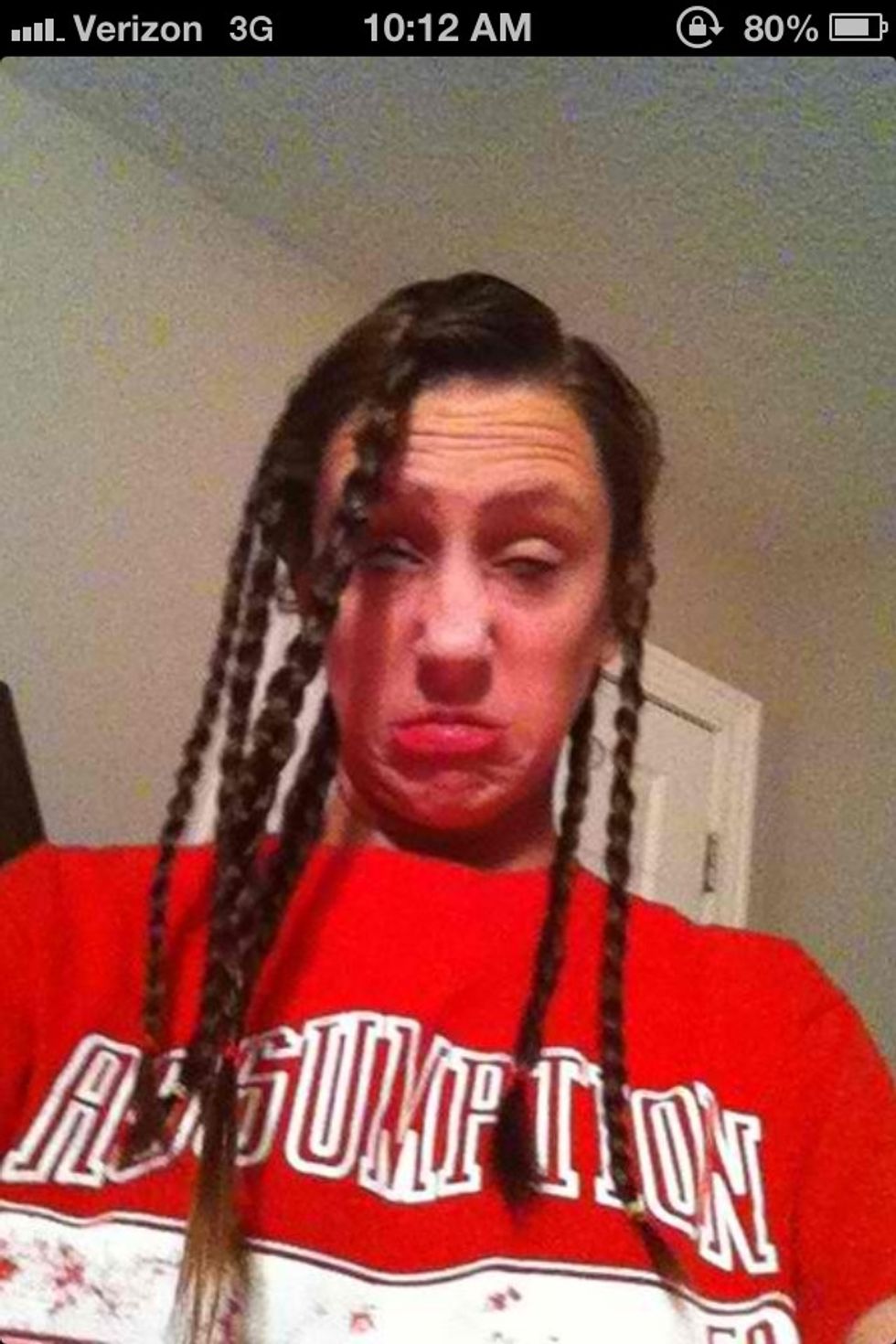 Dont i look purty!
Now go to bed!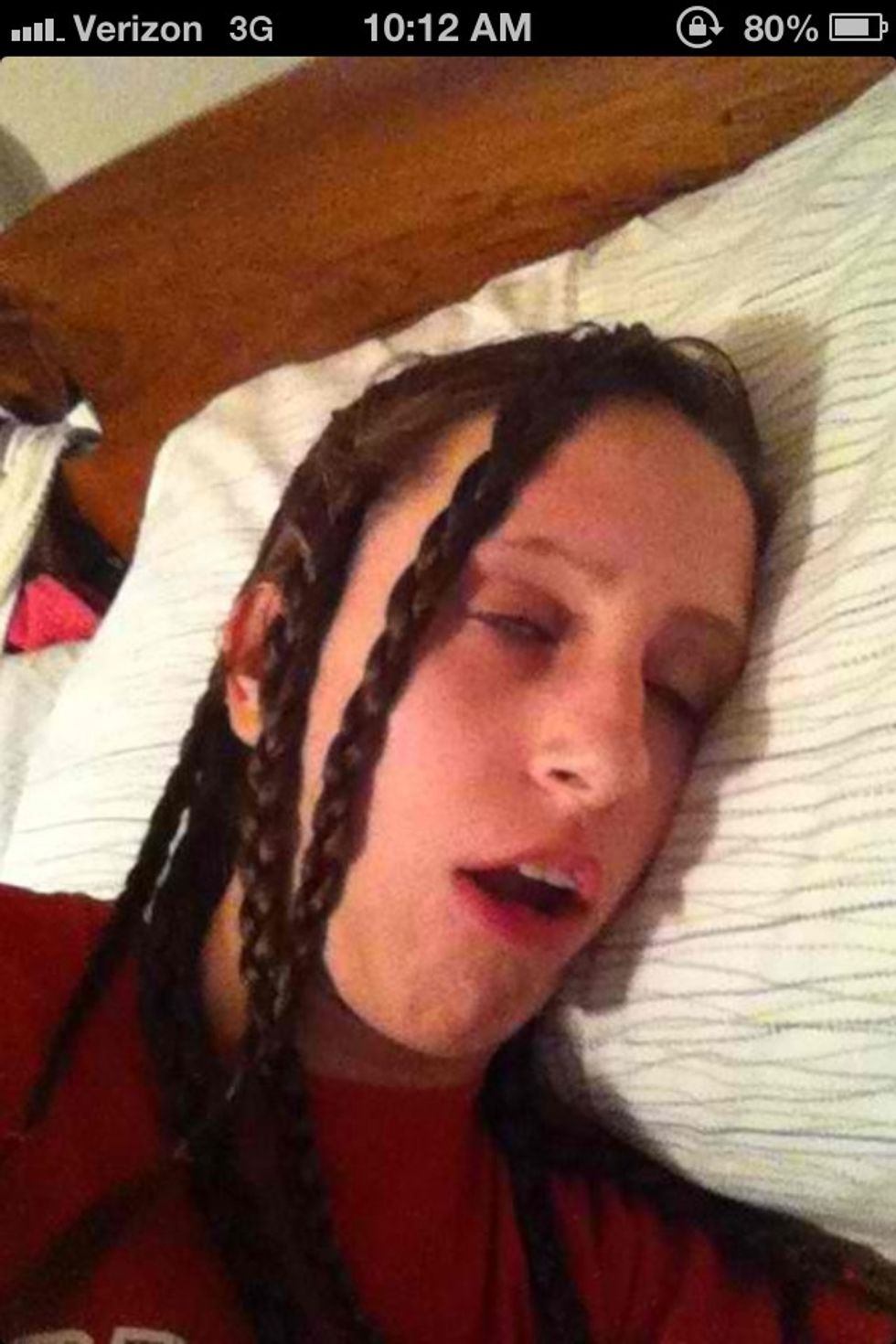 But dont drool... Thats gross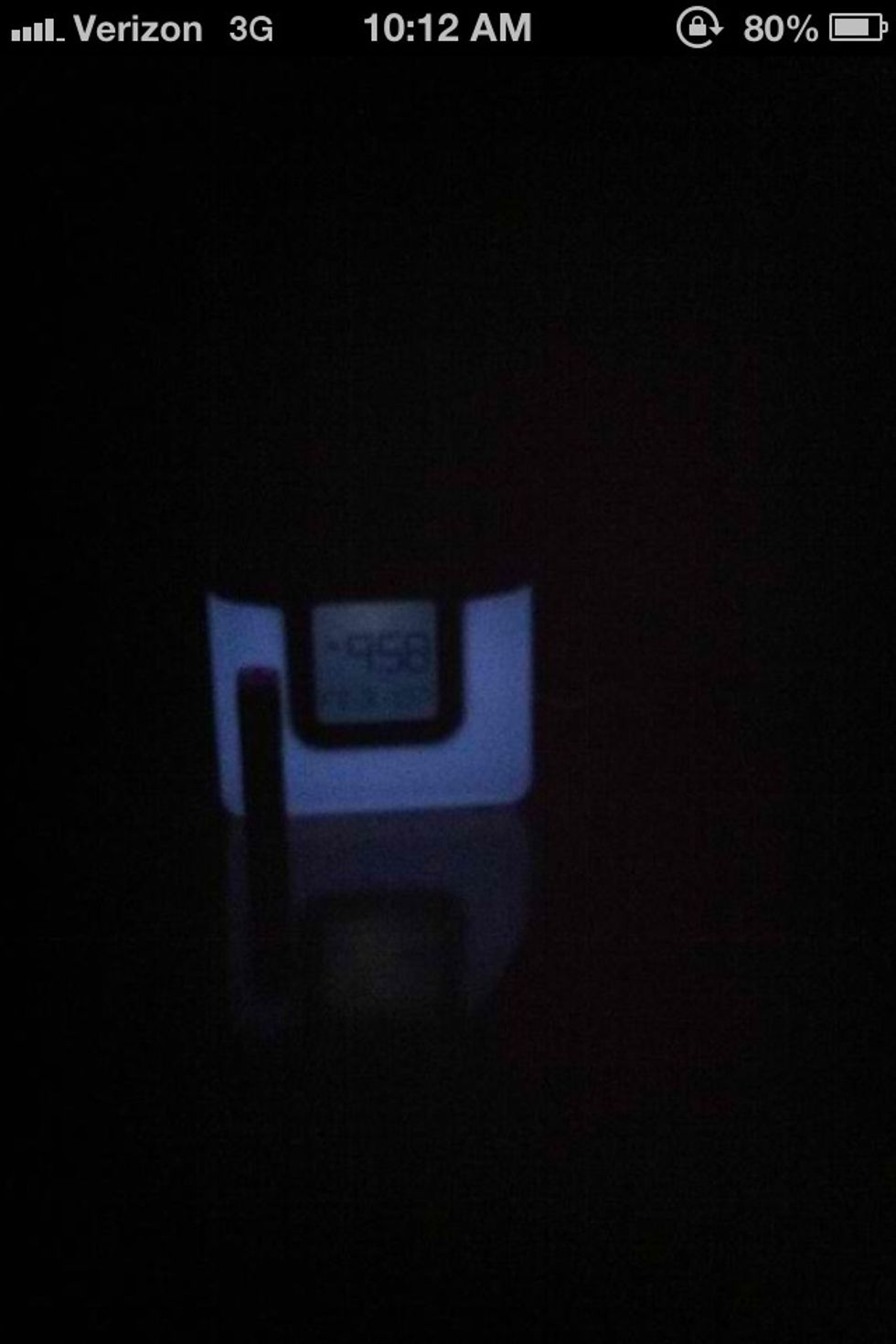 OH NO! Its past my bed time! Nighty night!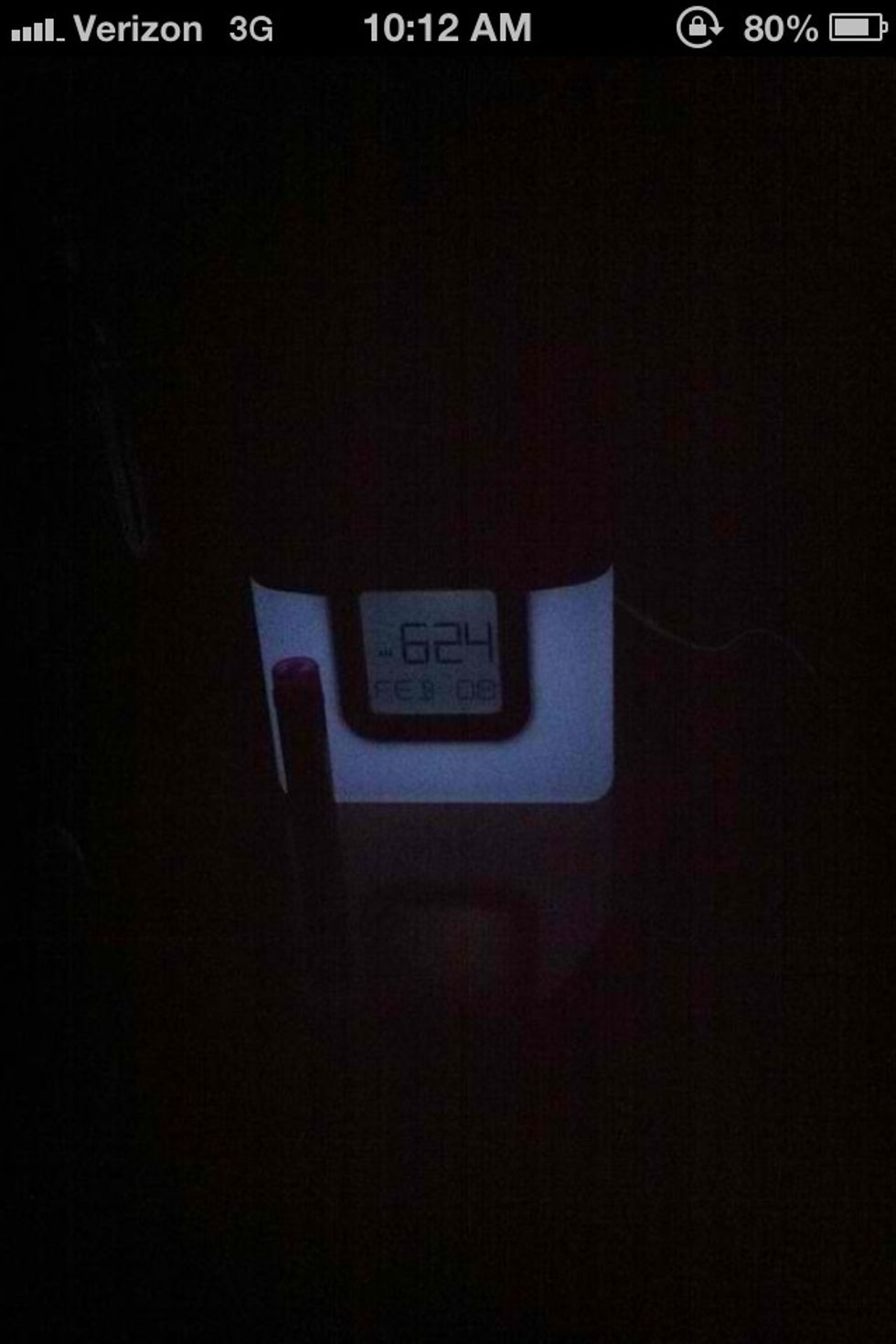 Wakie wakie!!!!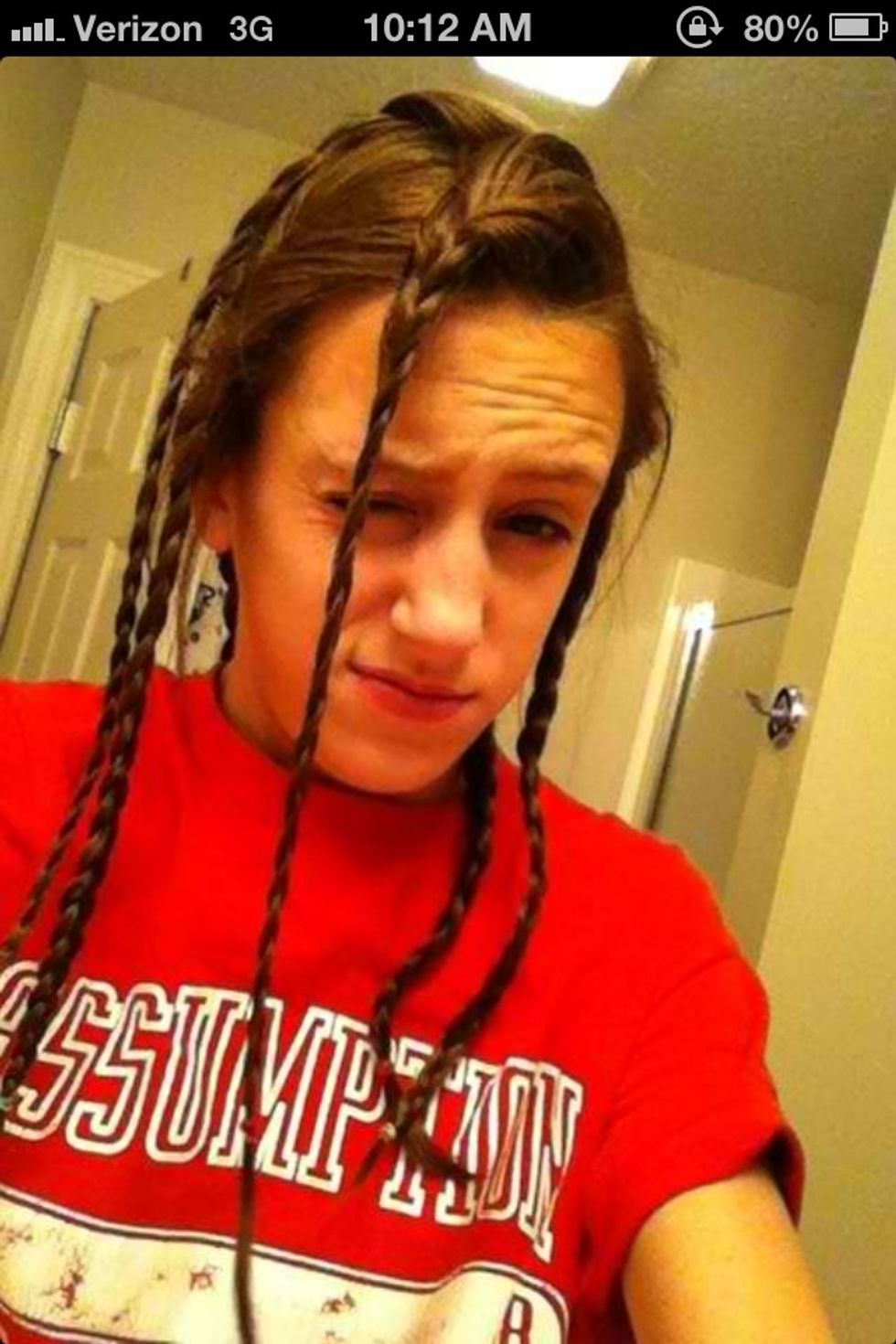 Time to get up and take out the braids!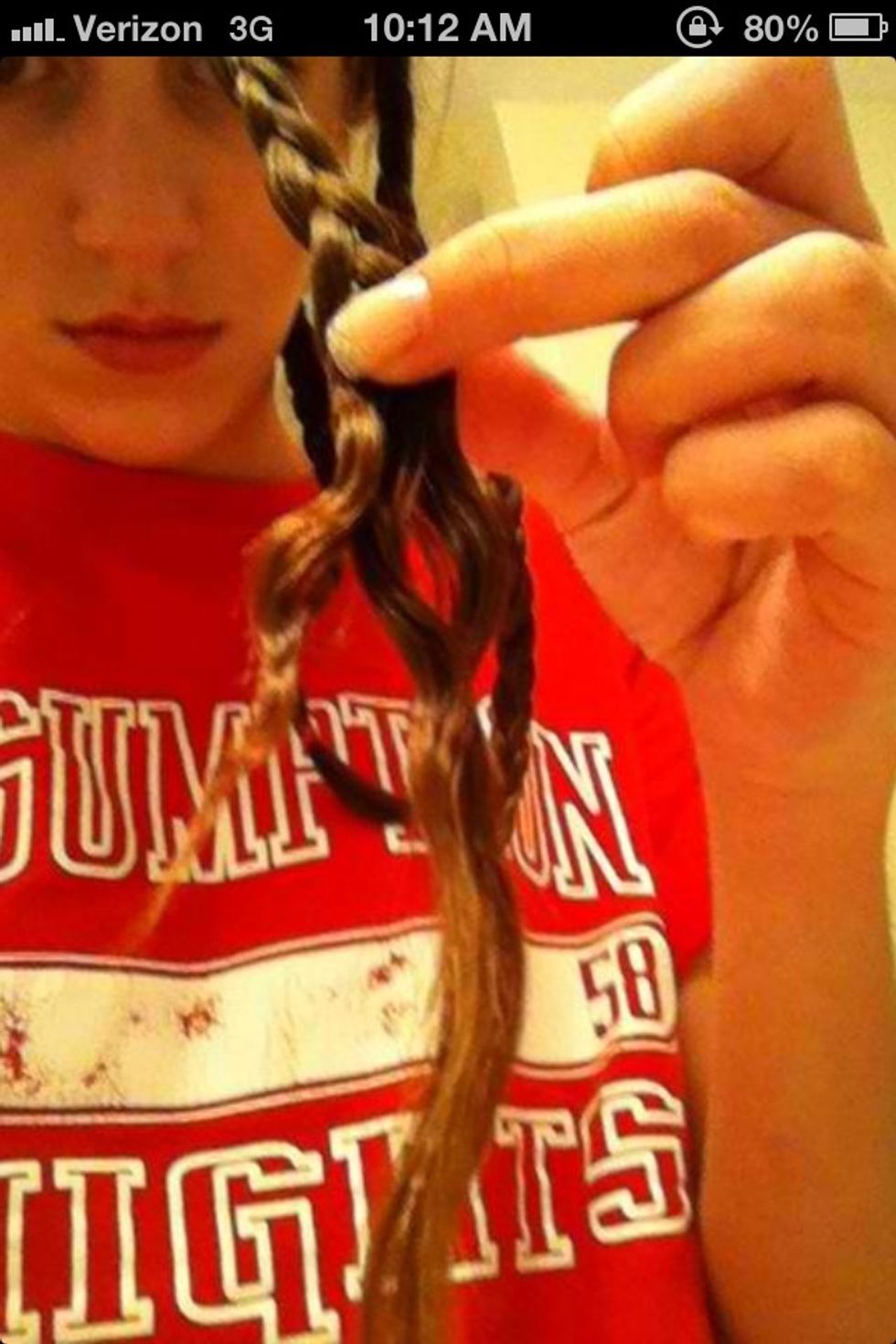 Take the braids out from the bottom up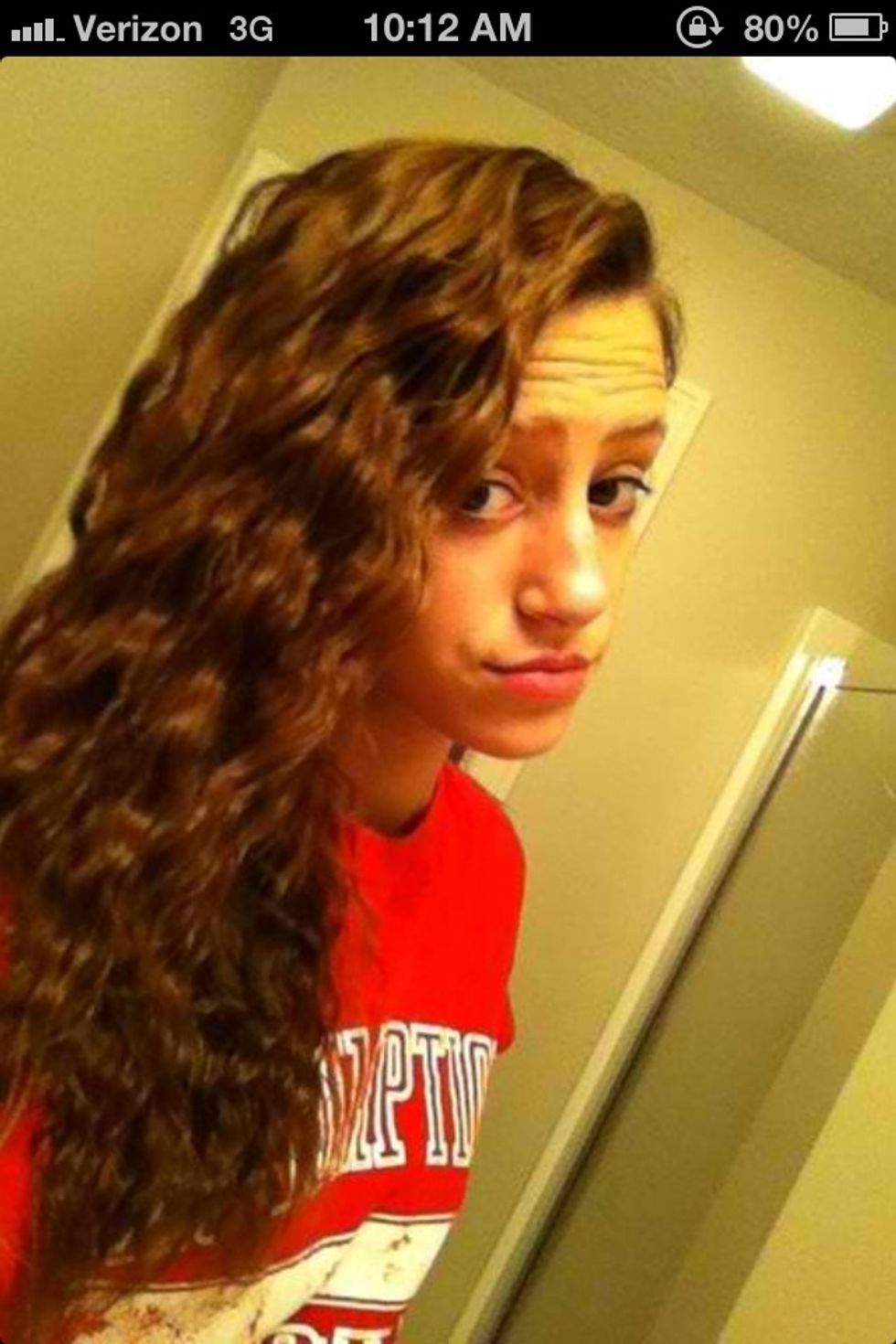 Look at that hair!!! Damnnnn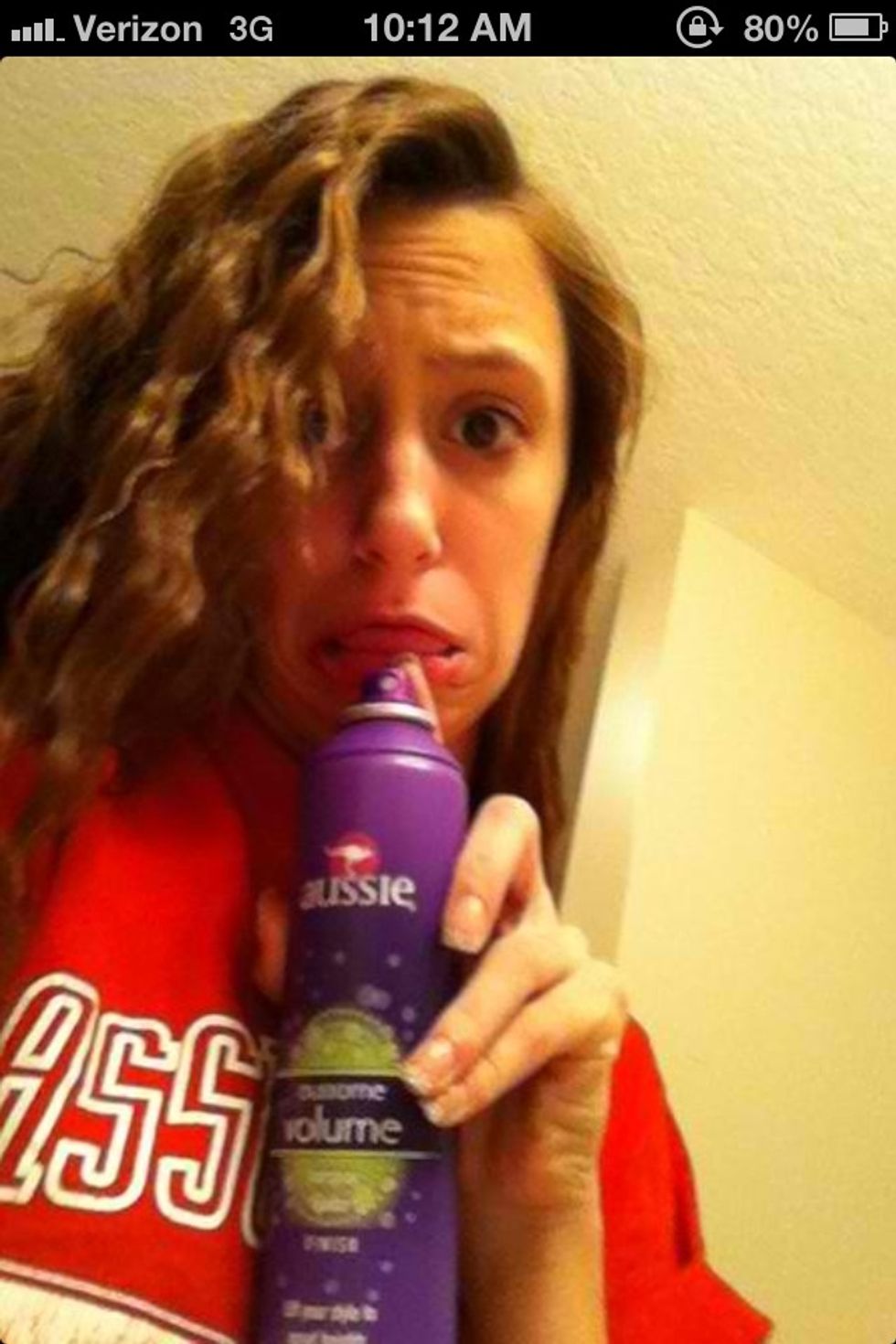 Where's your moose! Get it and put in your hair as if u were scrunching it!
You can put a bow in your hair, leave it down, braid it back, twist it back, or do whatever you want!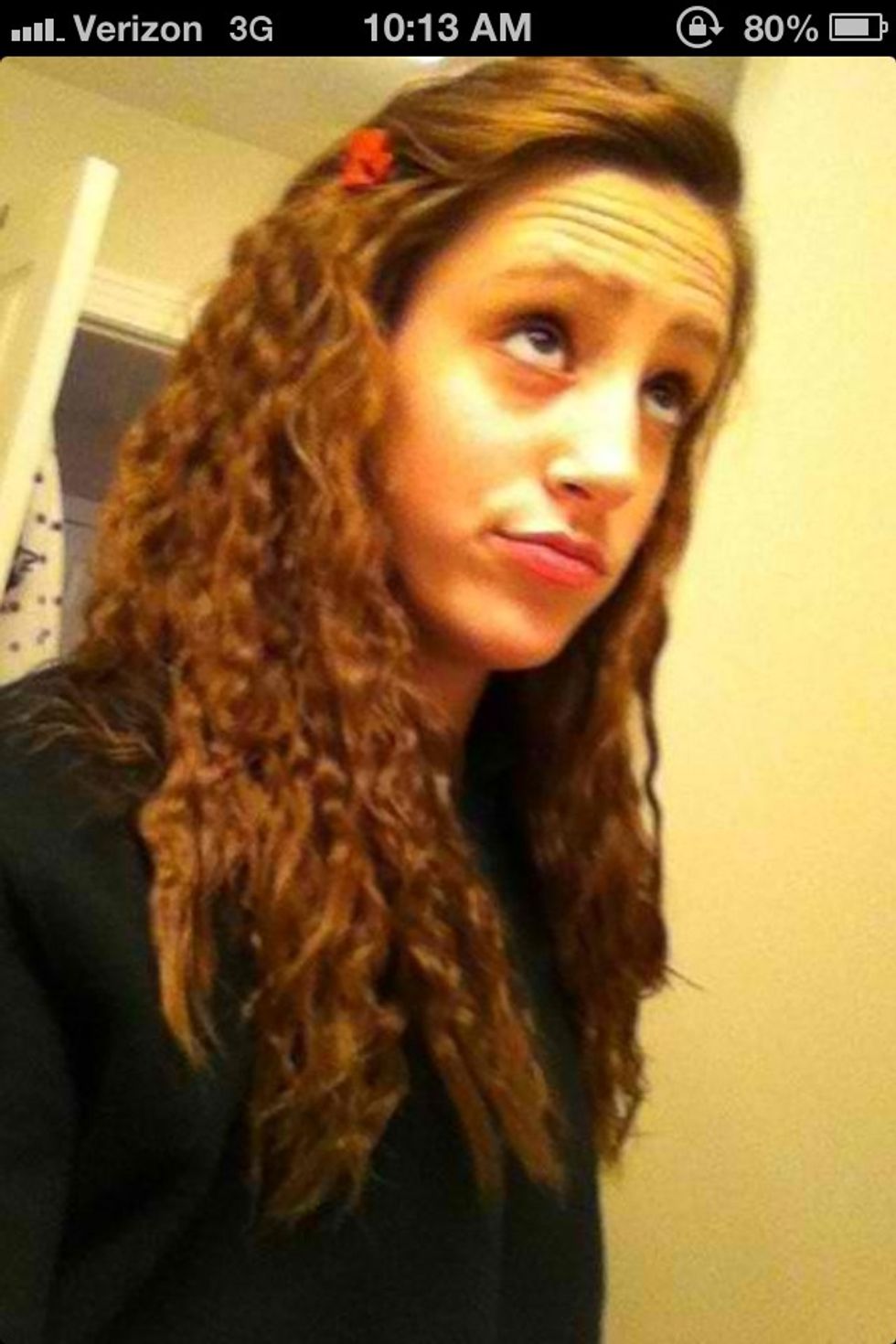 Rnt i pretty!!!!???? My mommy says i am :D
Wavyyy!!!!!!!!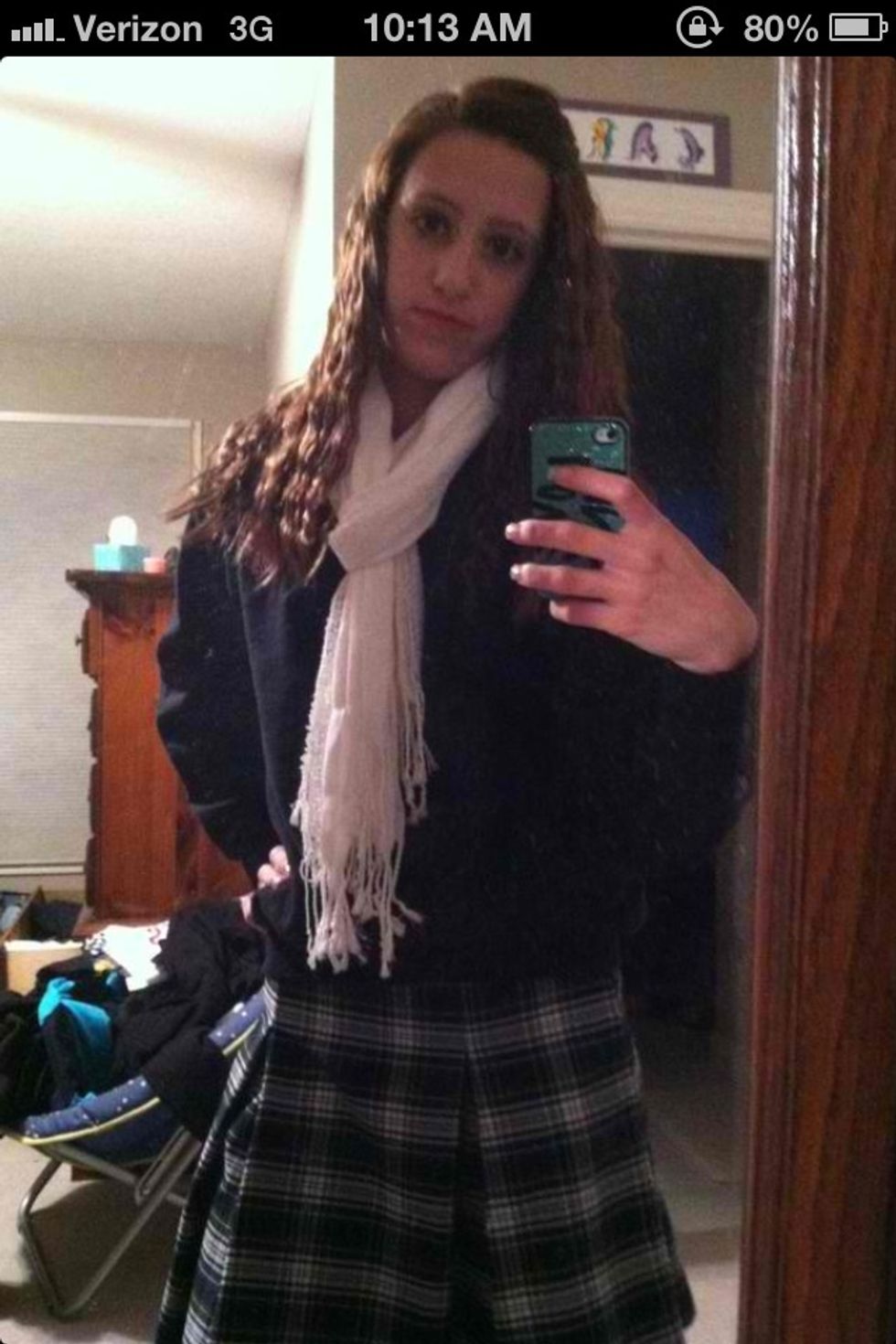 Time to go to work! Byeeeeeee hoped u liked it
And if there is any type of braid or hairstlye you want to learn.. Feel free to message me the name of it, and i will learn the hairstyle/braid and make a guide on how to it:) feel free to follow me:)
The creator of this guide has not included tools