1.) Split the hair in two and section off one of the sides.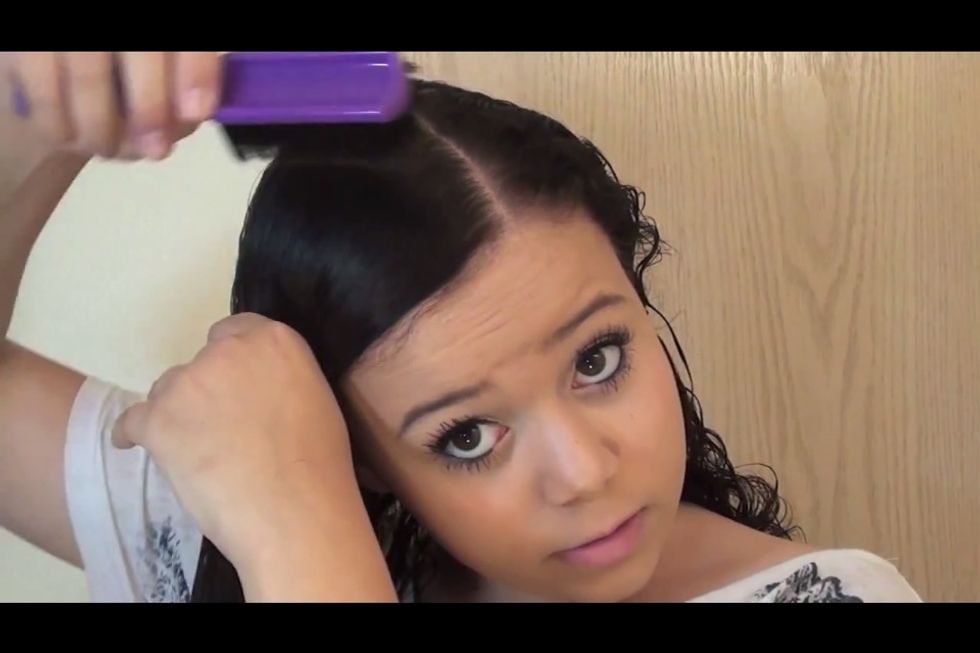 2.) Take the other side and smooth down with a brush, but don't brush all of the section, only the first few inches.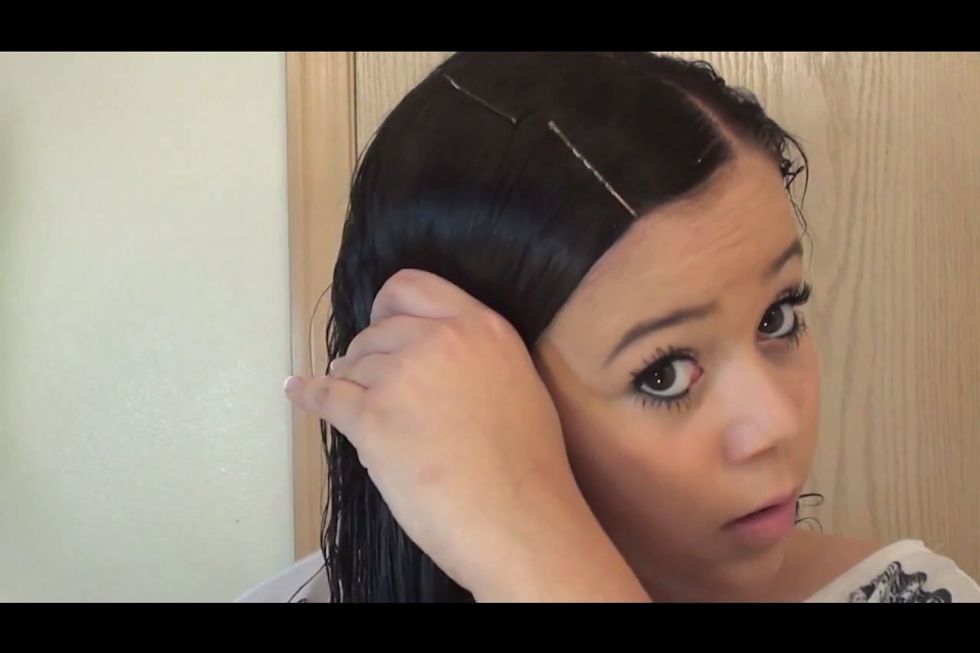 3.) Add however many bobby pins you need.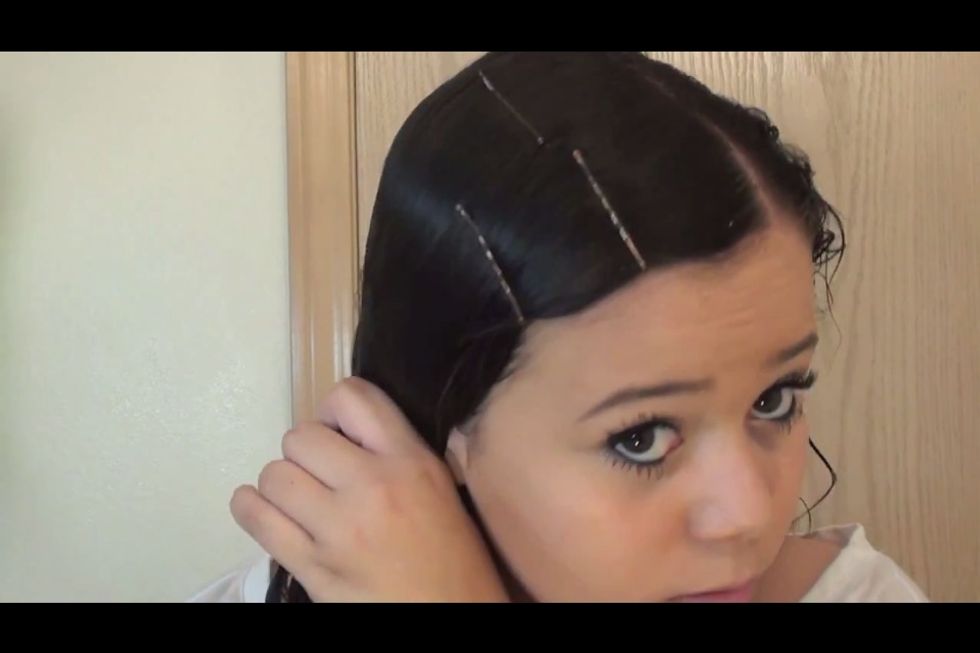 4.) Repeat step 2 and 3.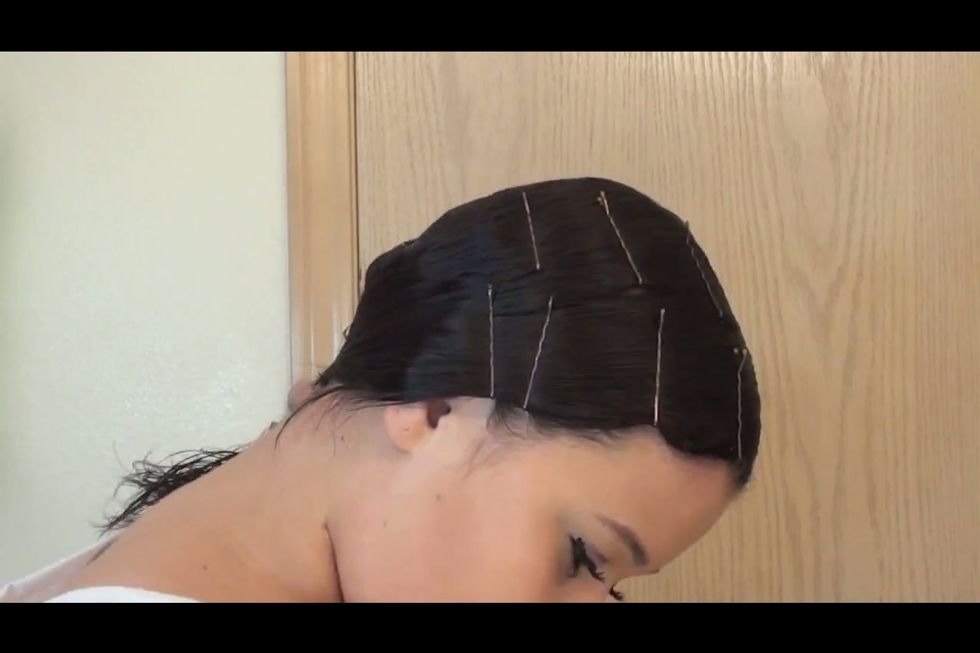 5.) Repeat all the way around the head, smoothing and securing the hair.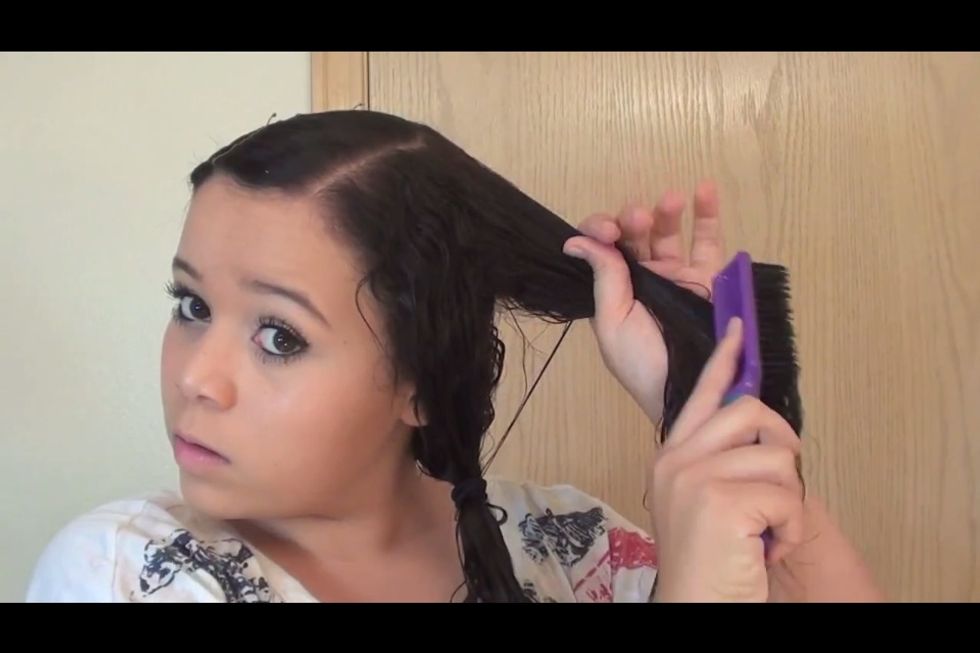 6.) Once on the other side, split the hair in two and secure the bottom with a hair tie. Smooth out the top section.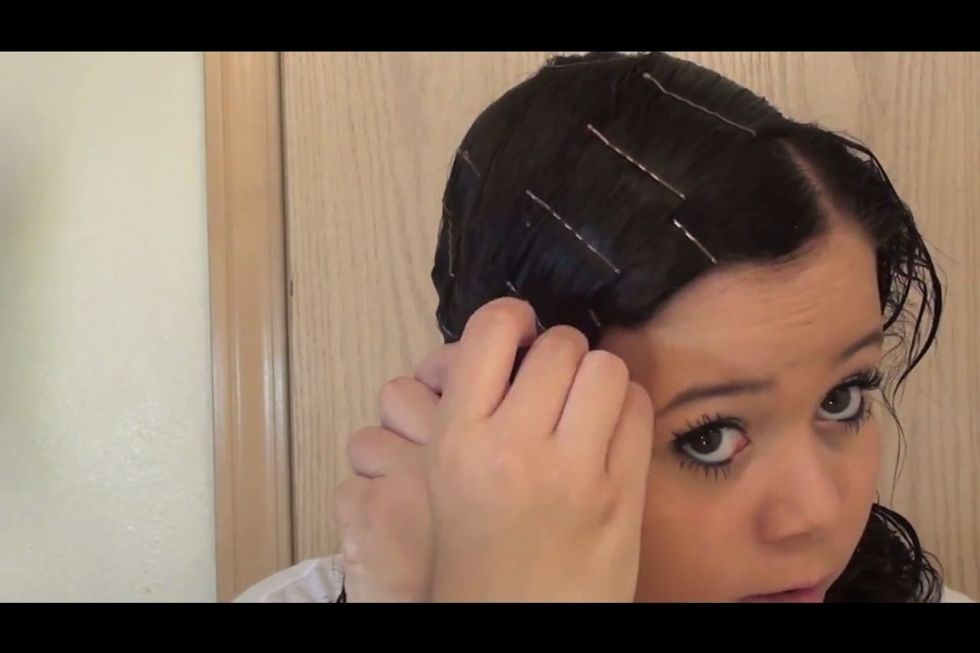 7.) Bring the hair to the other side and repeat steps 2, 3, and 5.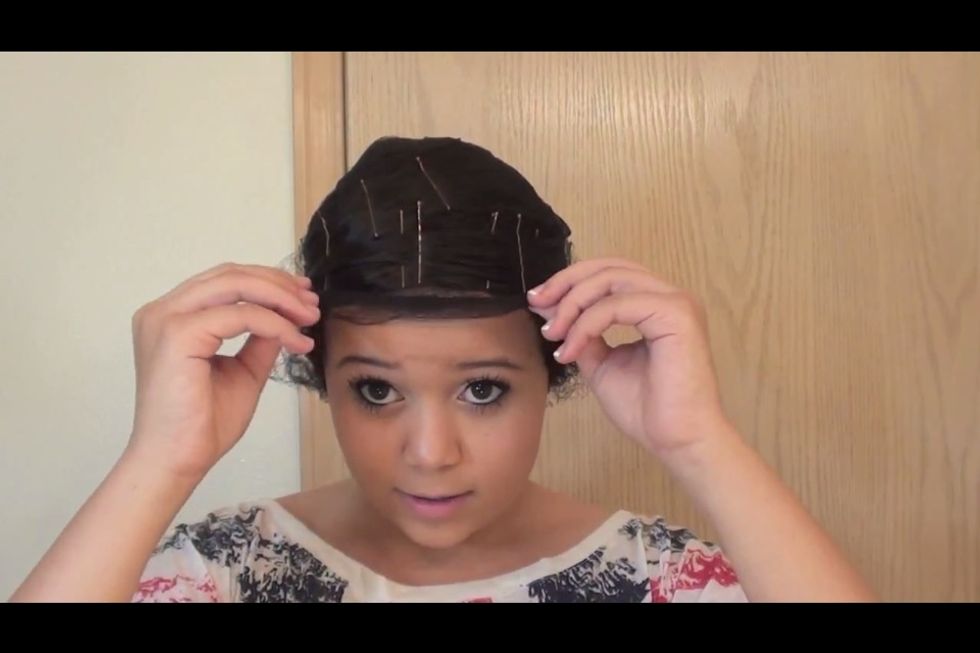 8.) Put on the hair net or bandana. This is optional, but will help the hair stay in overnight, or however long your hair needs to dry.
9.) Remove the bandana or hair net once hair is dry.
Enjoy your soft, shiny straight hair! :)
NOTE: This girl is NOT ME. They are her photos, one hundred percent. I am not allowed to show my face on the Internet so I will be using other peoples photos, but will give credit if I do. Thanks! :)
Bobby pins
Hairbrush
Hairnet or bandana
Elastic
M H
Hey everyone! I do guides on random stuff. If you have any ideas for guides, please message me! :) I love reading books, and I'm a Christian. I love rock bands