To start go to: www.pearltrees.com/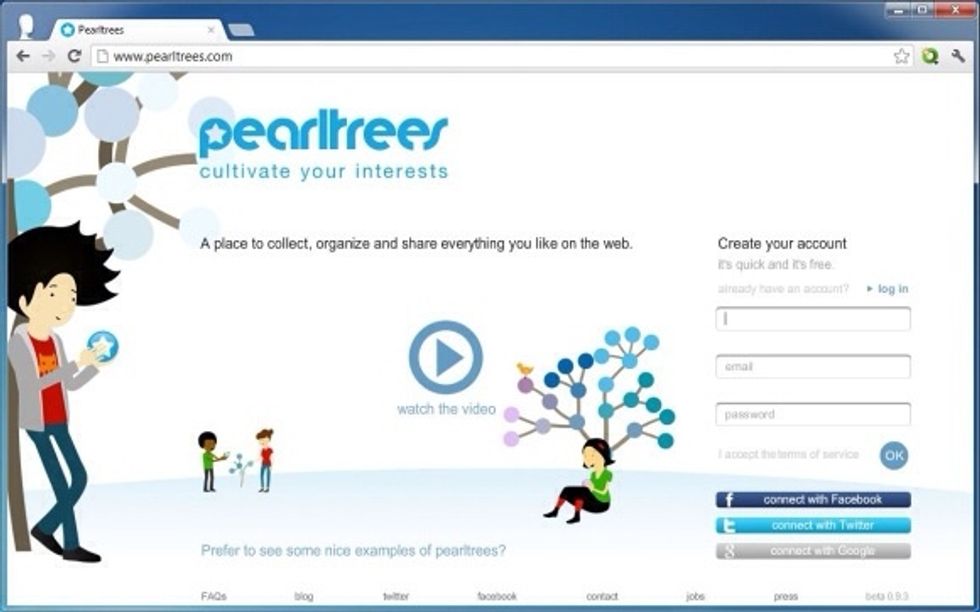 To get into Pearltrees, you can either login with Facebook, Twitter or Google or sign up for a new Pearltrees account.
If you decide you want to create a separate Pearltrees account (rather than use facebook, etc.) just enter your real name, e-mail address, a password (of your choosing) and then click on OK.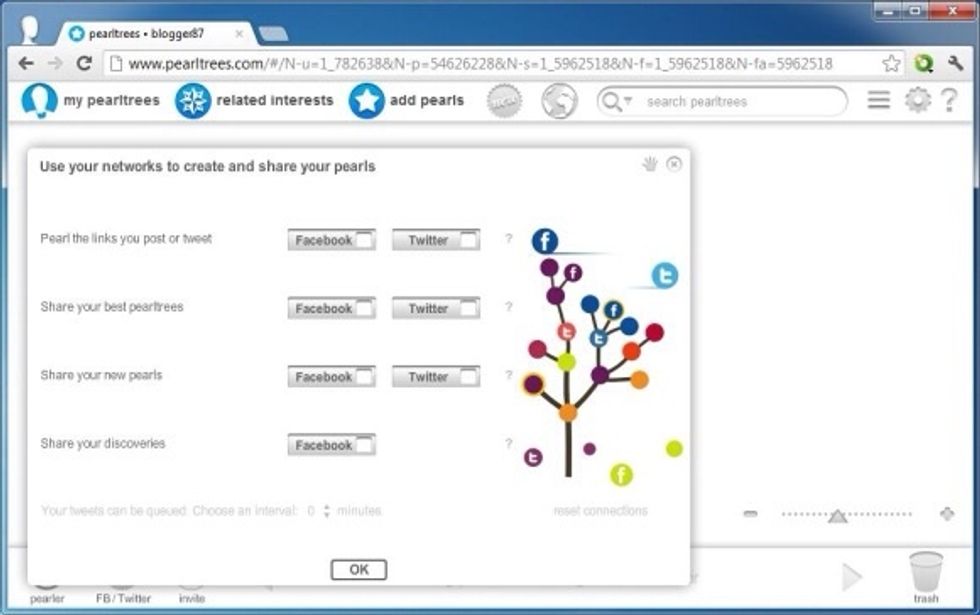 Once signed in, you will be displayed with the option to connect your Facebook and Twitter account to instantly share items. You can optionally connect these accounts and configure sharing settings.
That's it! How to add items, organize and share them will be covered in our SCI-NET workshop in Paris on June 17, 2013.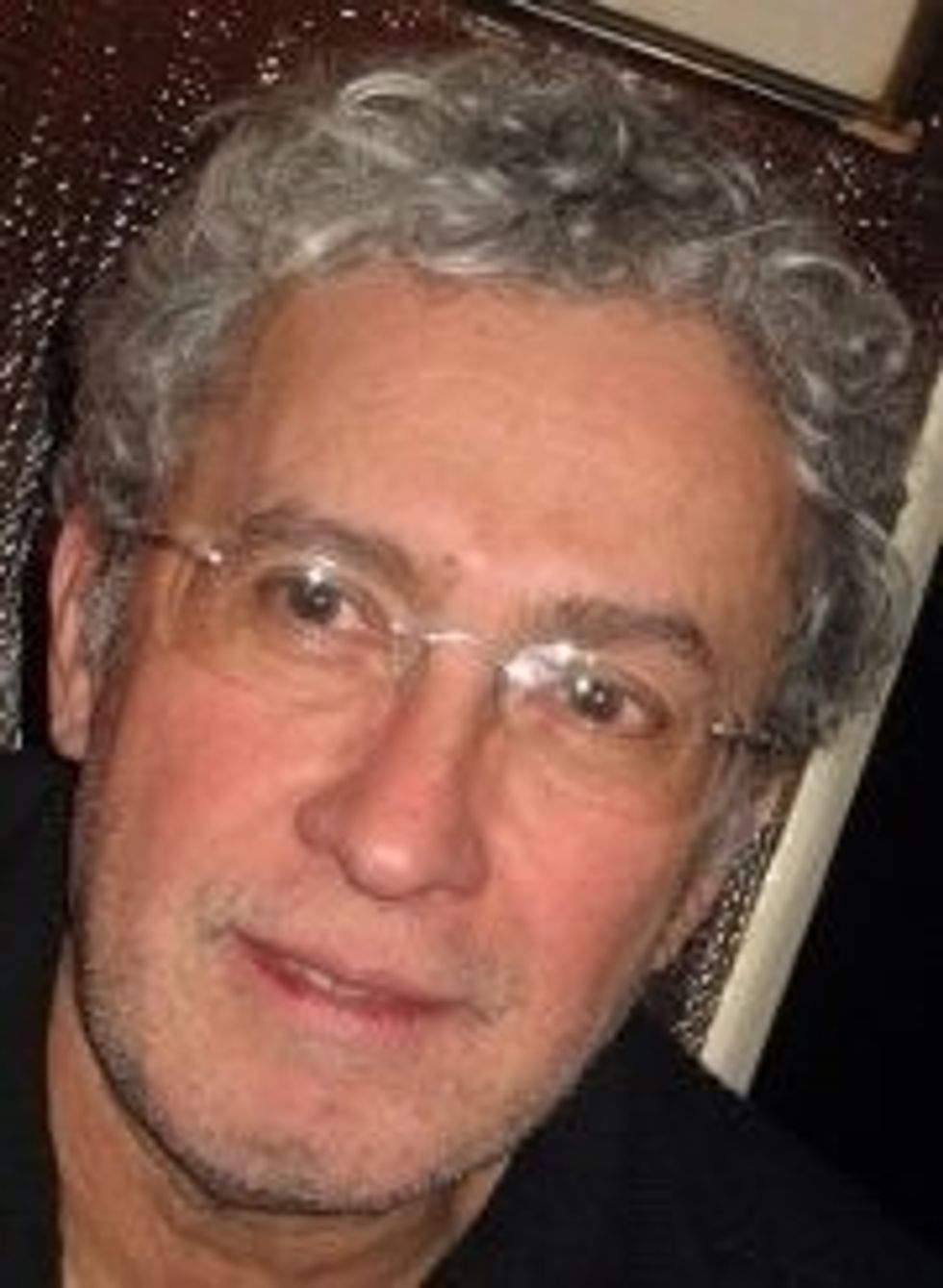 If you have ANY problems or questions do not hesitate to contact me before the workshop via e-mail (jose.pietri@yahoo.com), Skype (mindshare2000) or phone (+33 1 45 40 40 00).
Thanks and we are looking forward to seeing you soon.
The creator of this guide has not included tools