This guide will explain how to get started with Pages on iOS.
8
Find the icon for Pages and tap it once to open the App.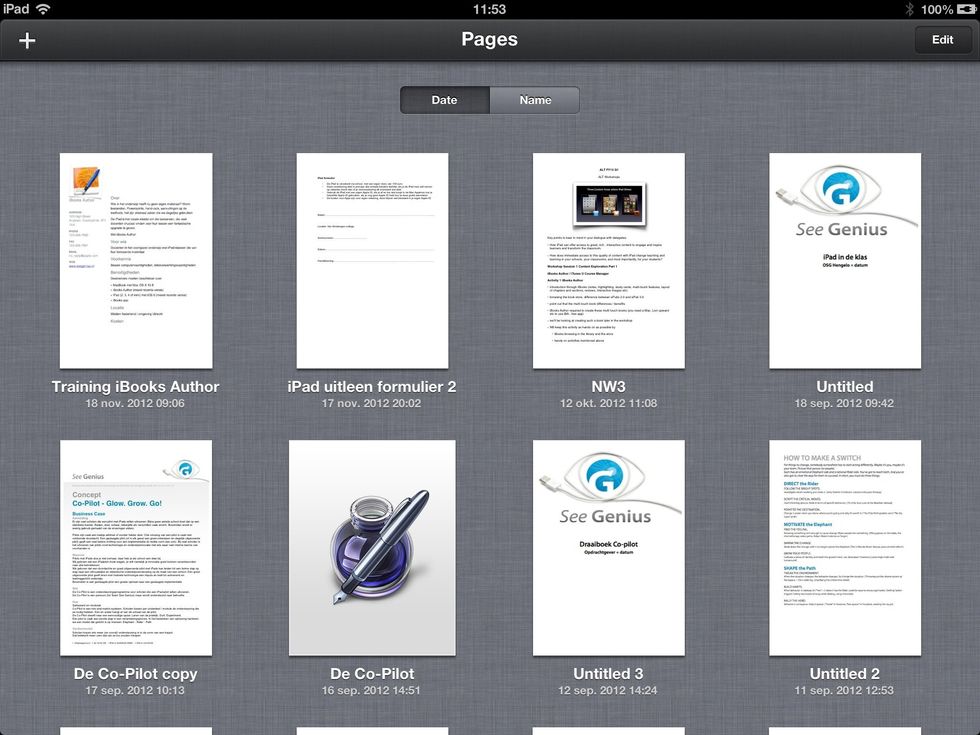 Pages will open in the view you left it in the last time you used it. Tap Documents (top left) to enter the Document overview.
To create a new document tap the + on the top left. Next tap the New Document button.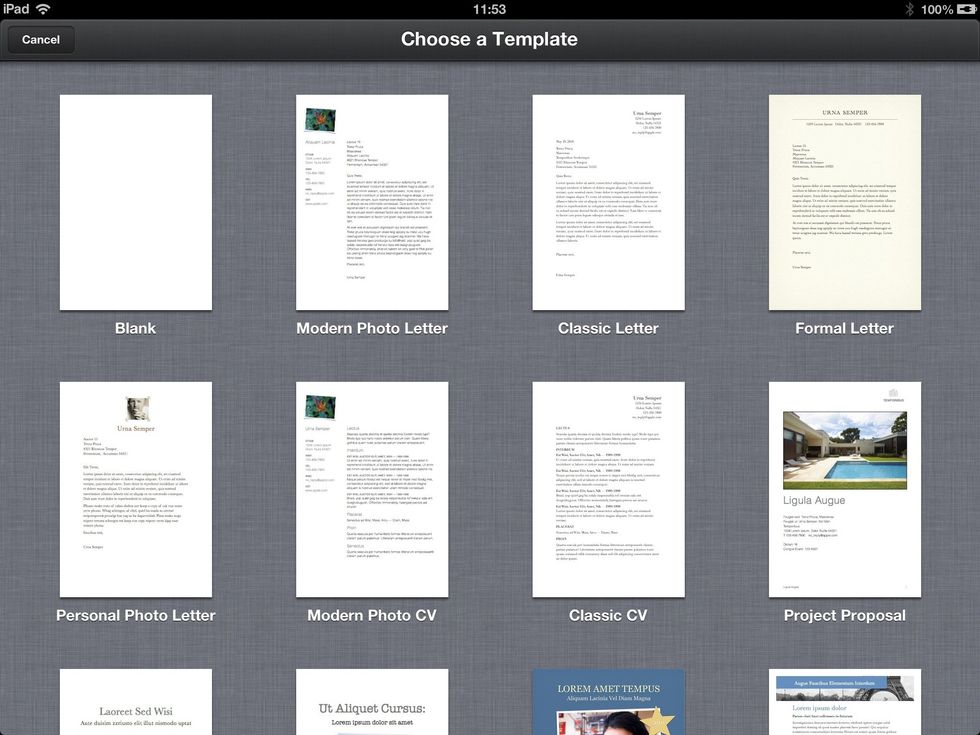 In the template selector pick any template you think will work best for you. For this guide the End of Term Essay was used.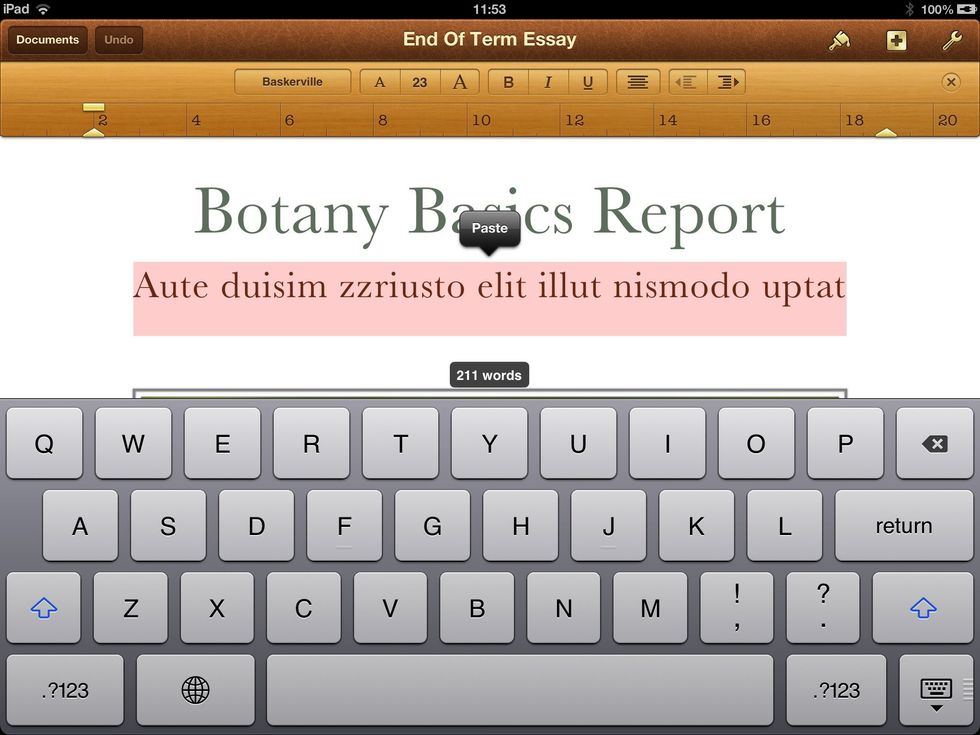 Tapping anywhere in a text area in the document will bring up the virtual keyboard.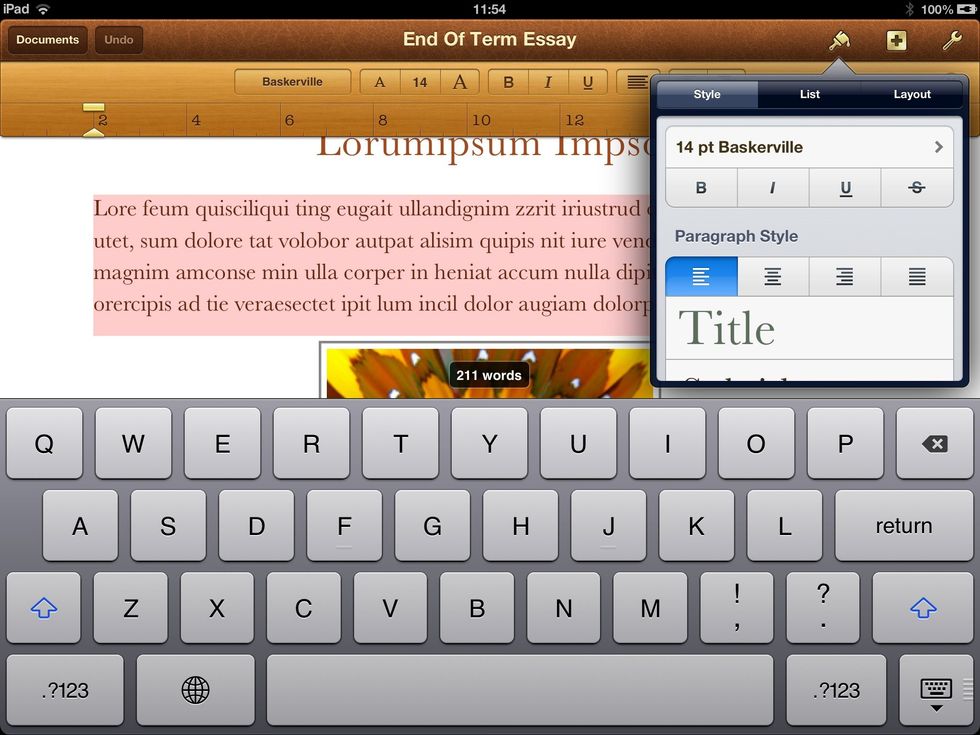 Select a document element (text, images etc) and then tap the brush icon in the menu bar a contextual menu will appear. The contents of the menu depends on what you have selected in the document.
That's it. As you can see basic formatting buttons are always available in editing view. Enjoy using Pages.