How to get platinum blonde hair with a lilac twist (highlights if you will)
114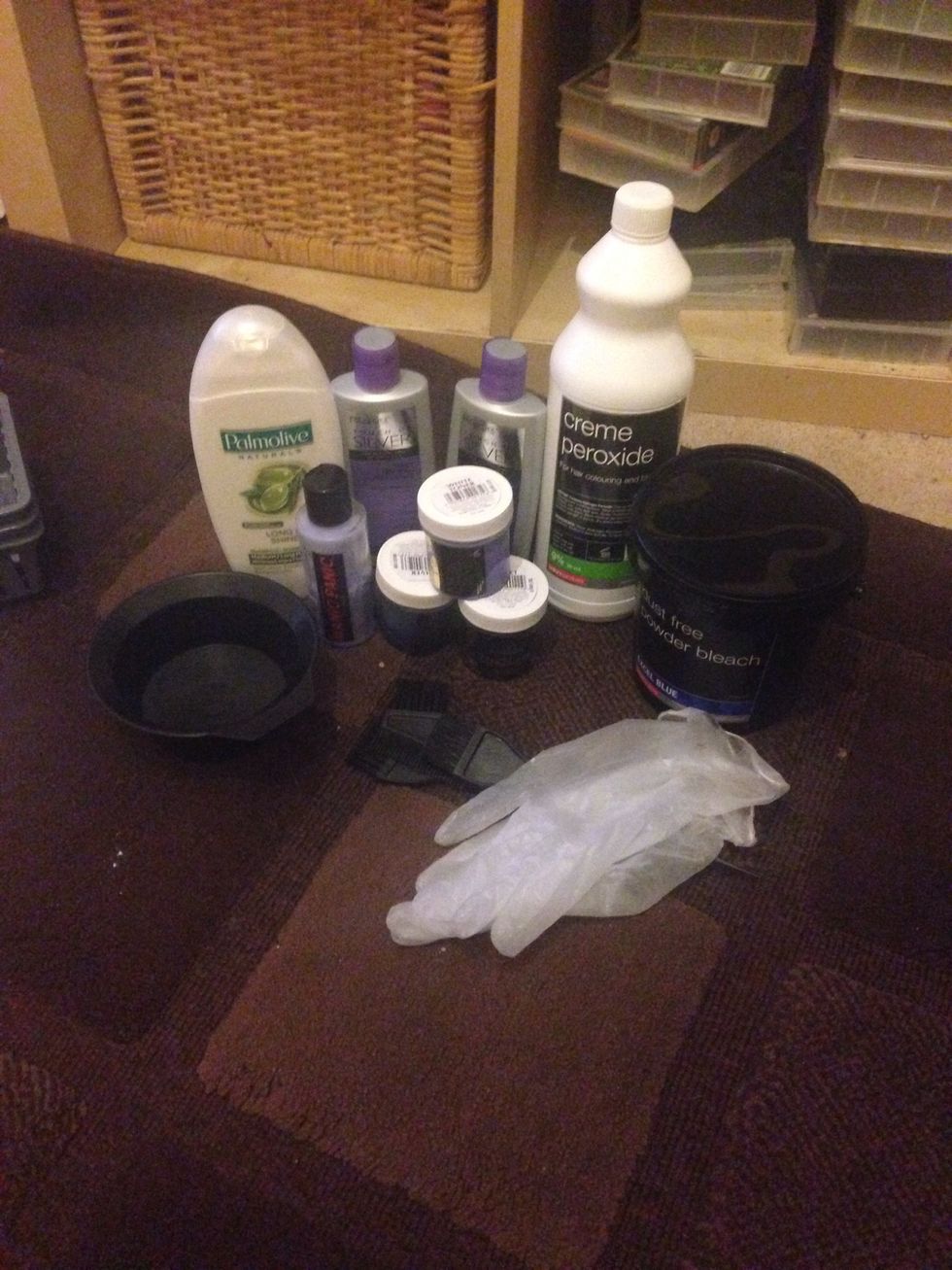 Supplies!
My hair was black/blonde. So start off with bleaching your hair, I used a 9%vol bleach mixed with a blue powder bleach (follow instructions on pot as hair colour differs) and cover head in cling film
Leave on for 20-40 minutes depending on how dark your hair is. Wash out and condition your hair well as it might be rather dry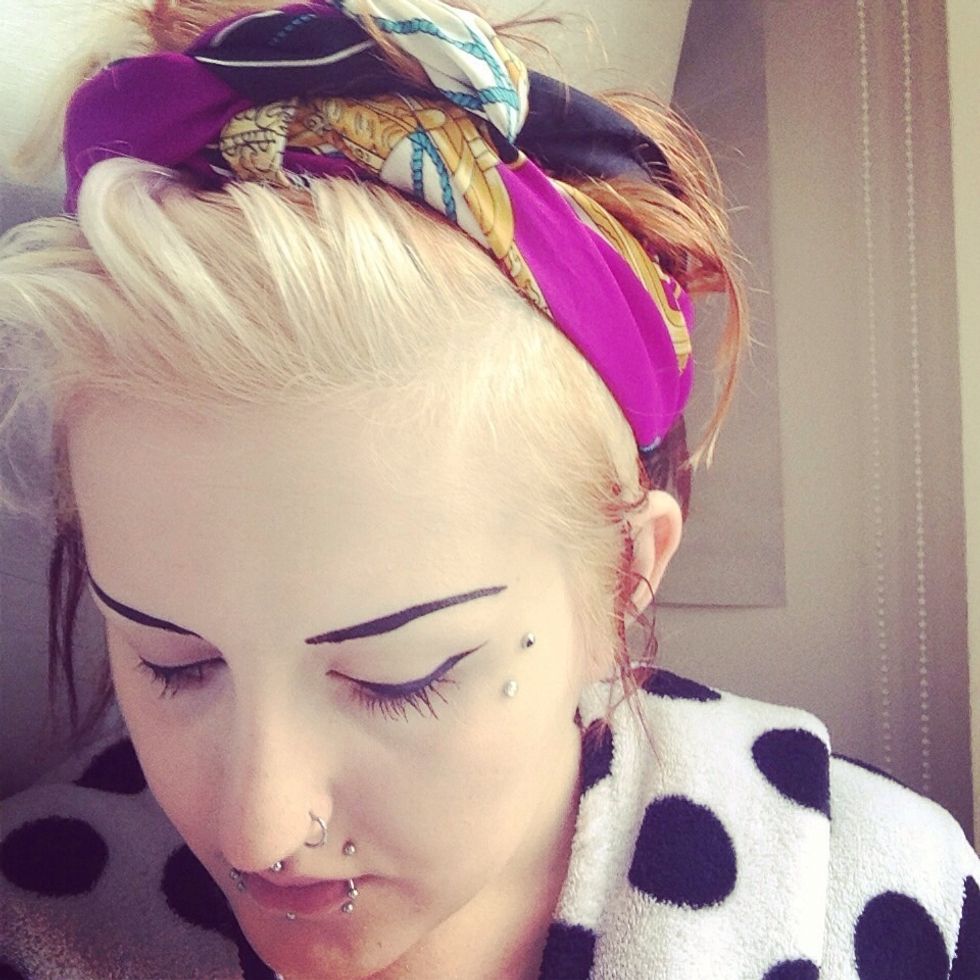 This is after the first bleach, pretty blonde at the front with ginger at the back progress!
Second step I did a shampoo bleach, but I used half the recommend amount of bleach & peroxide and a good squeeze of shampoo apply to head and leave for 30 minutes. I did wait 24 hours to do this step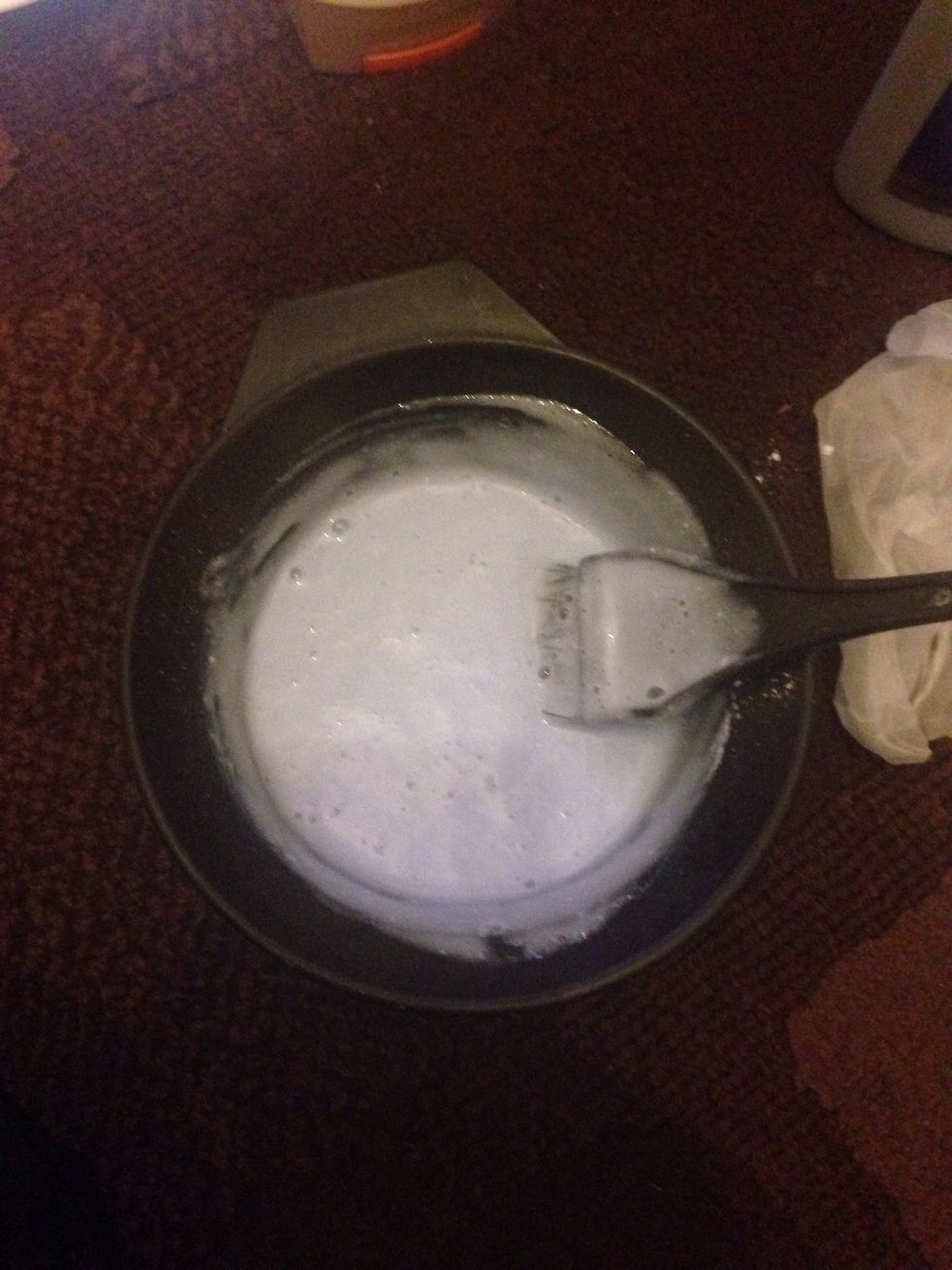 Mixture of bleach, peroxide and shampoo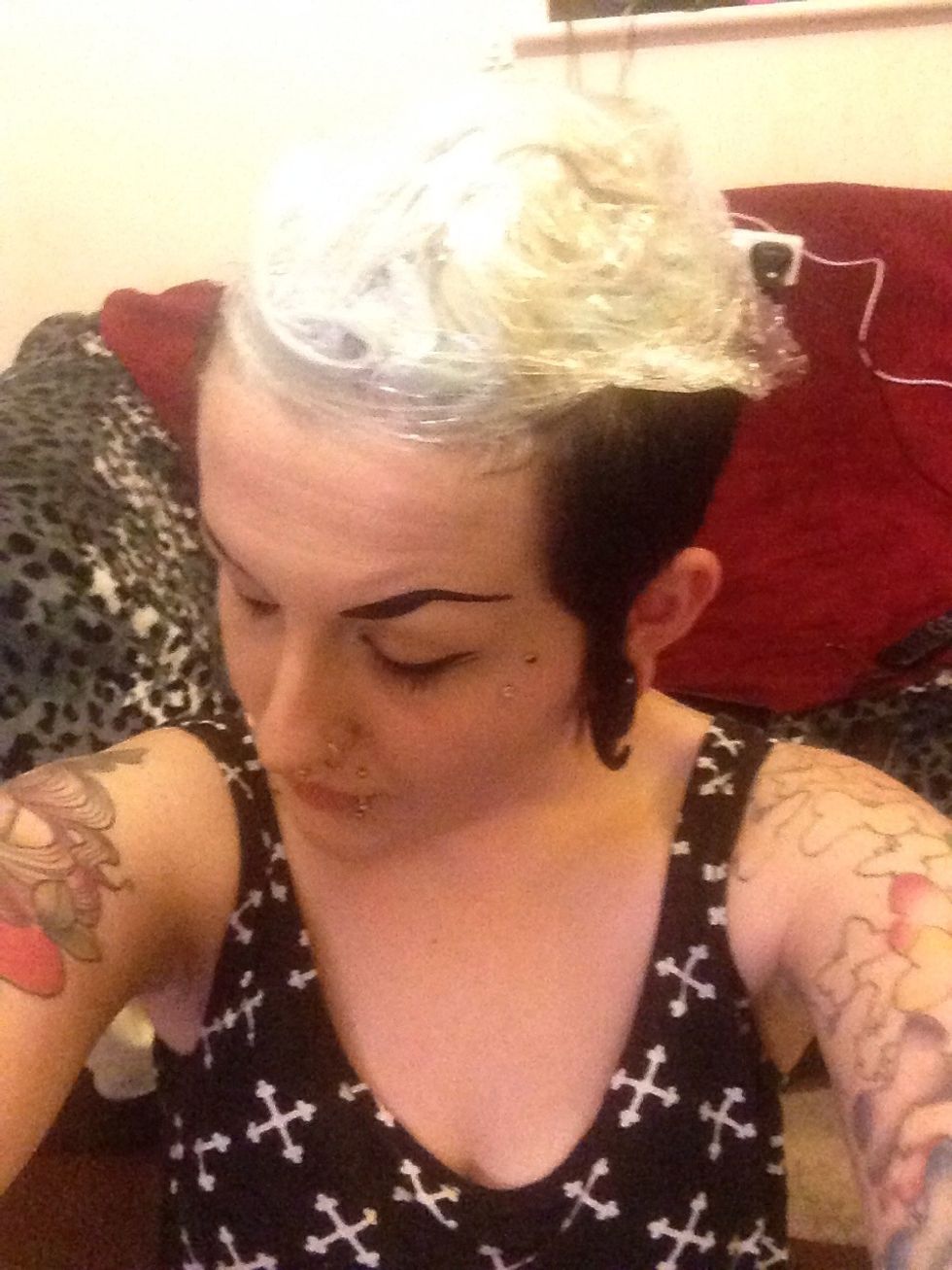 Place cling film or a plastic bag Over the top to keep heat onto your head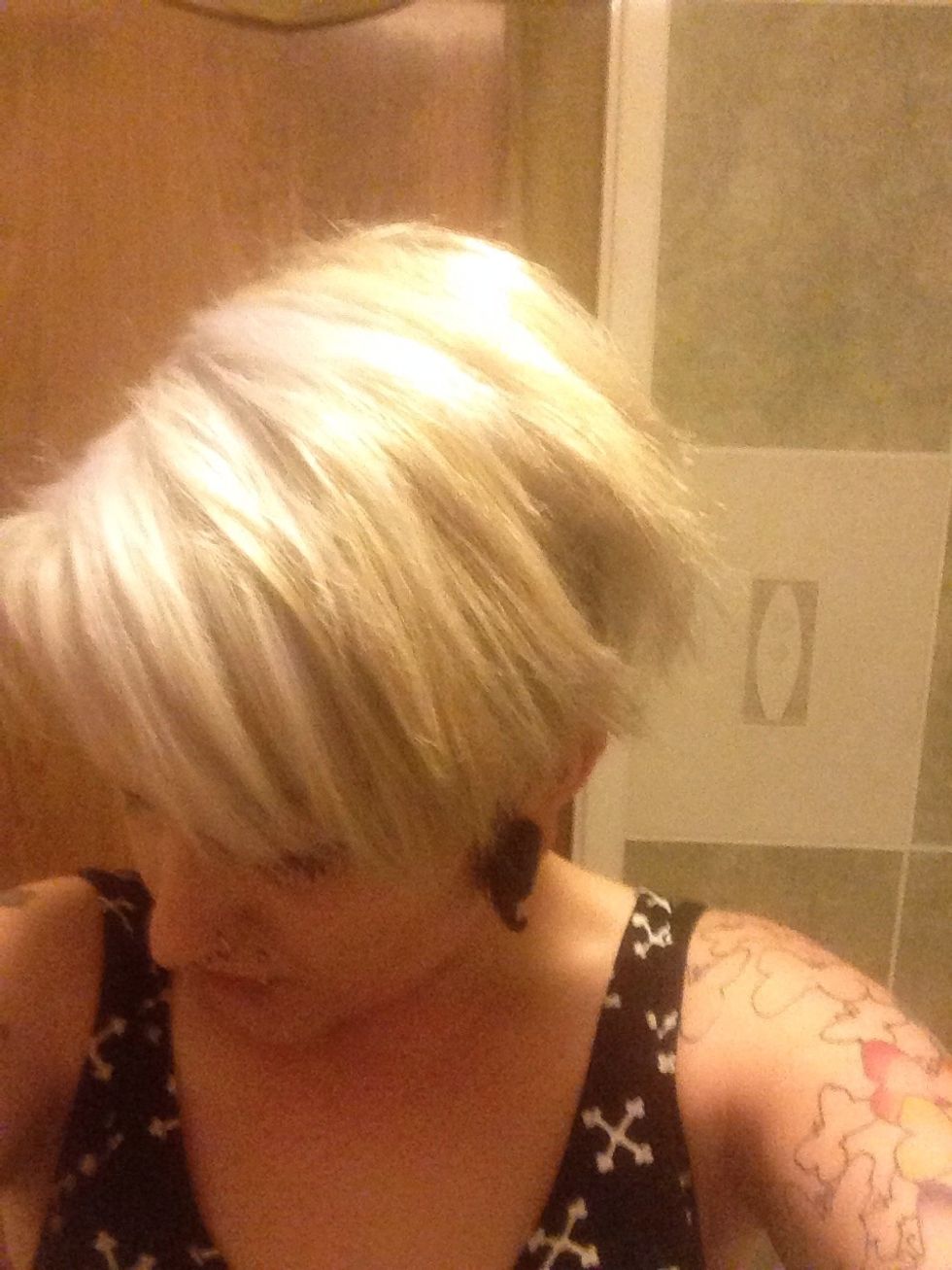 How it looks when blow dried but still a yellow tinge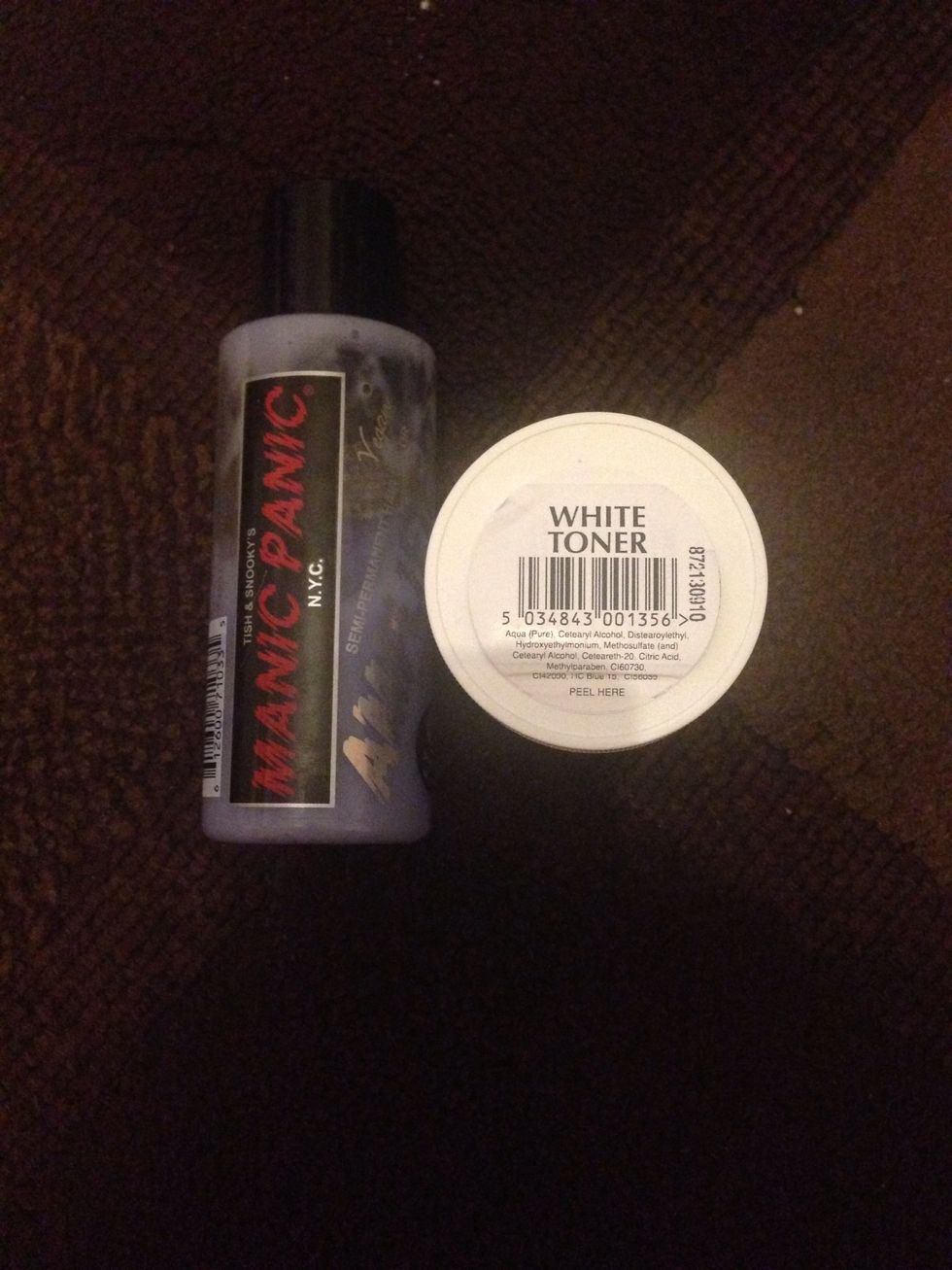 Apply a toner to wet hair I use a mixture of directions white toner and manic panics virgin snow.
Leave the toner or toners on for about 30 minutes. Toners will remove the harsh yellow tones from your hair. You can also use a silver conditioner ontop of the toners for added affect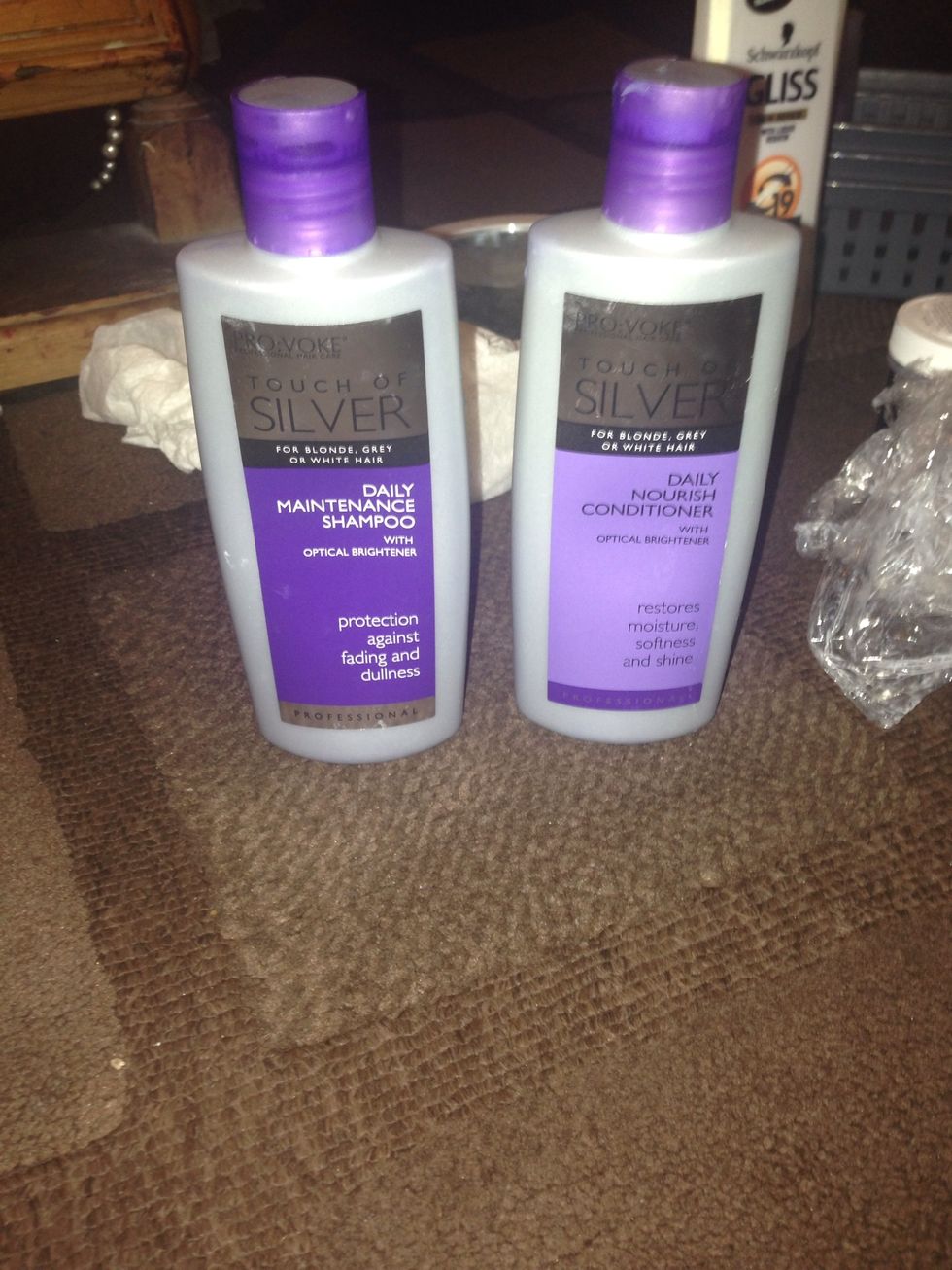 I use these shampoo & conditioner, for silver & blonde hair it smells amazing and really works, cheap too!
Once blow dried you have your silver/platinum hair :D also to maintain the colour keep using the shampoo and conditioner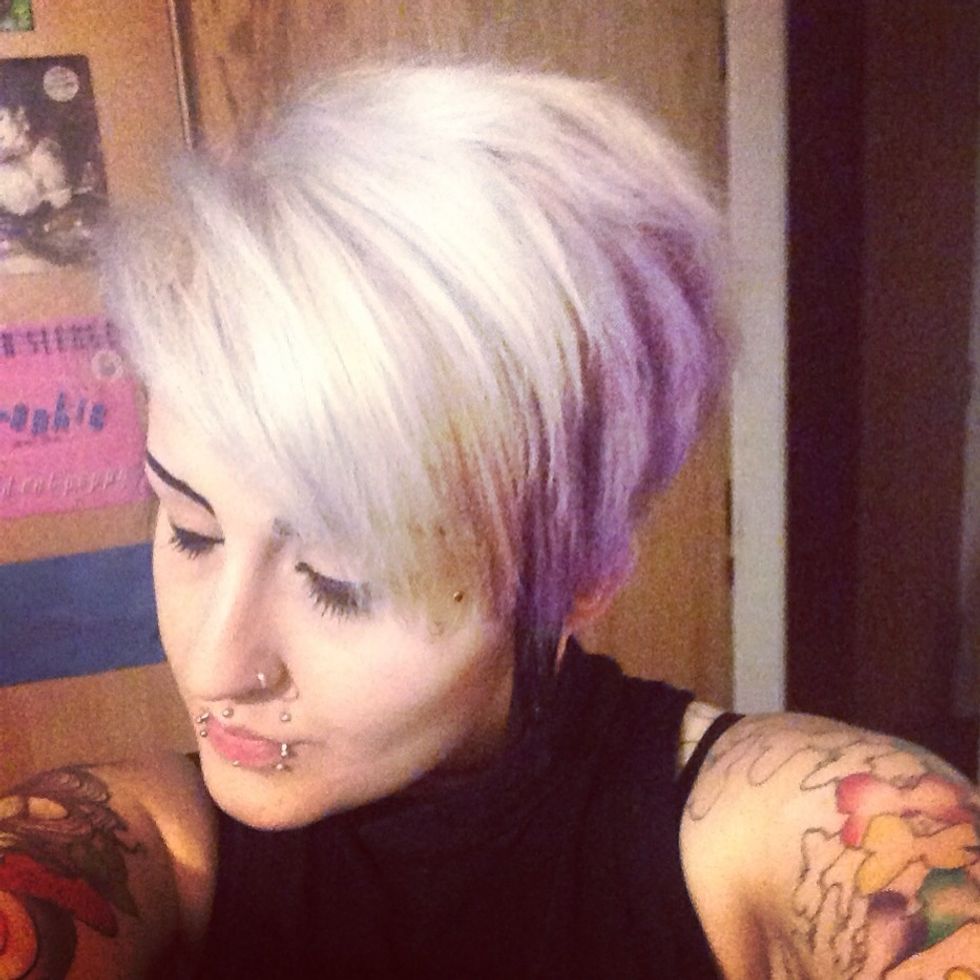 The finished product! I also added some violet/lilac highlights to one section of my hair.
You can do this by adding some violet hair dye (I use directions violet) mixed with white conditioner. Only use a small drop violet if you want a lilac colour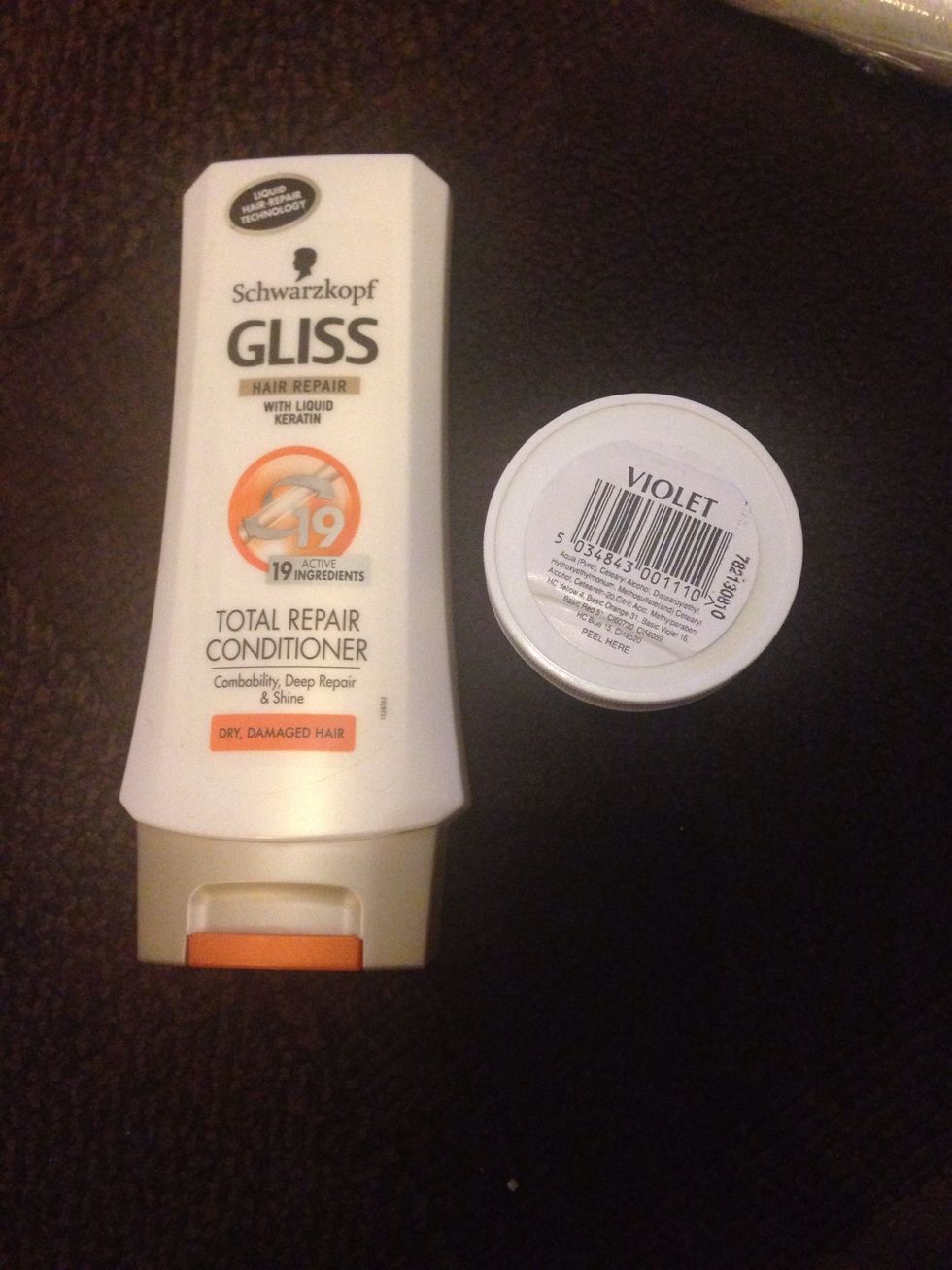 These are the ones I use pretty cheap but they work! Leave on for 20 minutes and wash out (don't use shampoo) as it will remove the colour you put in
Hope you enjoyed my quick tutorial, just like to say I'm no professional it's just the way I do it and it works for me! Thanks for reading and any questions ask away!
Powder bleach
Creme peroxide
Gloves
Plastic bowl & tint brush
White shampoo
Hair toners
Cling film
Silver shampoo & cond