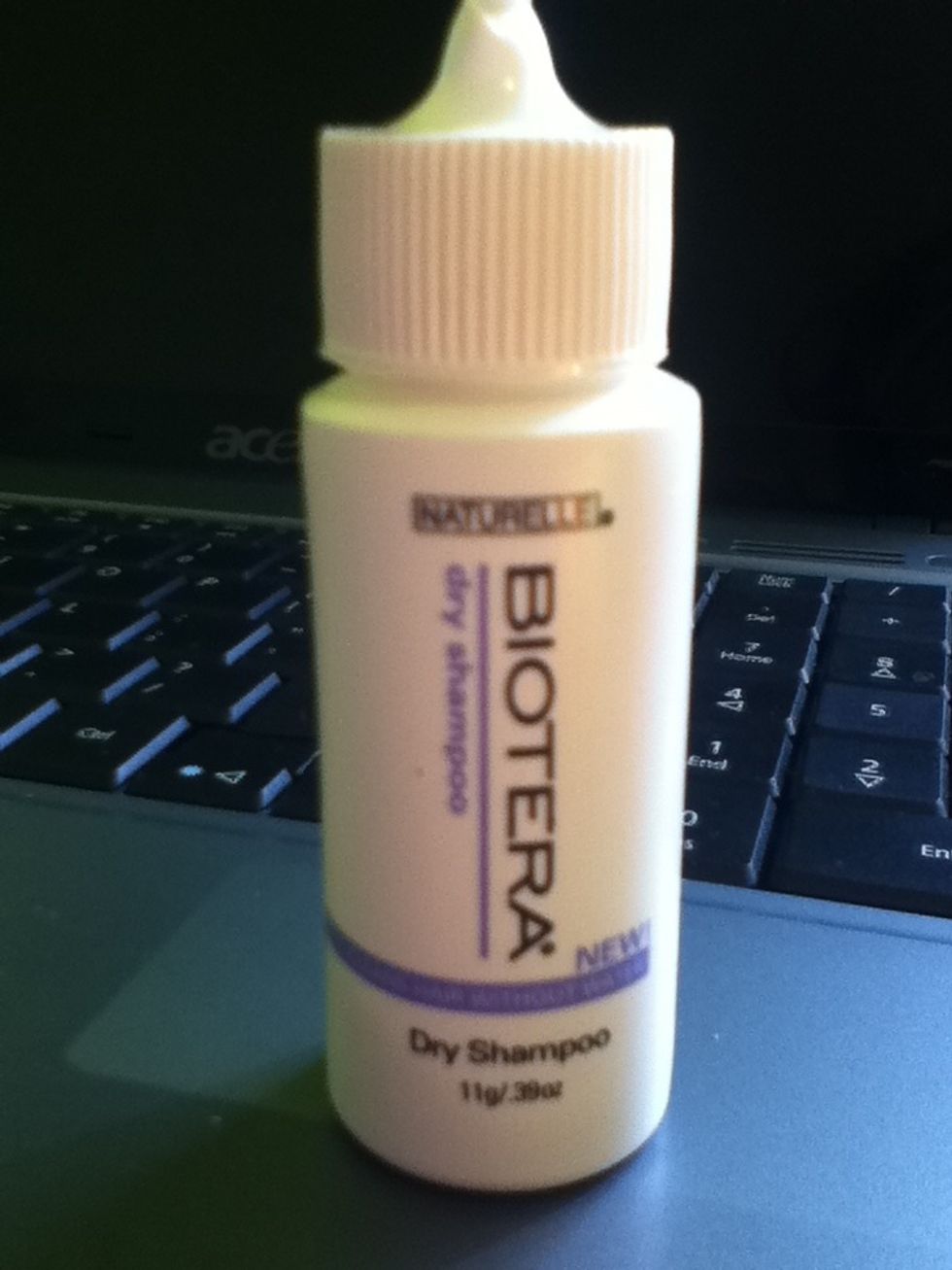 Get any kind of baby powder or "dry shampoo" powder that you have around your house. You can easily find some at your local drugstore if you don't already have some. I chose dry shampoo from BIOTERA.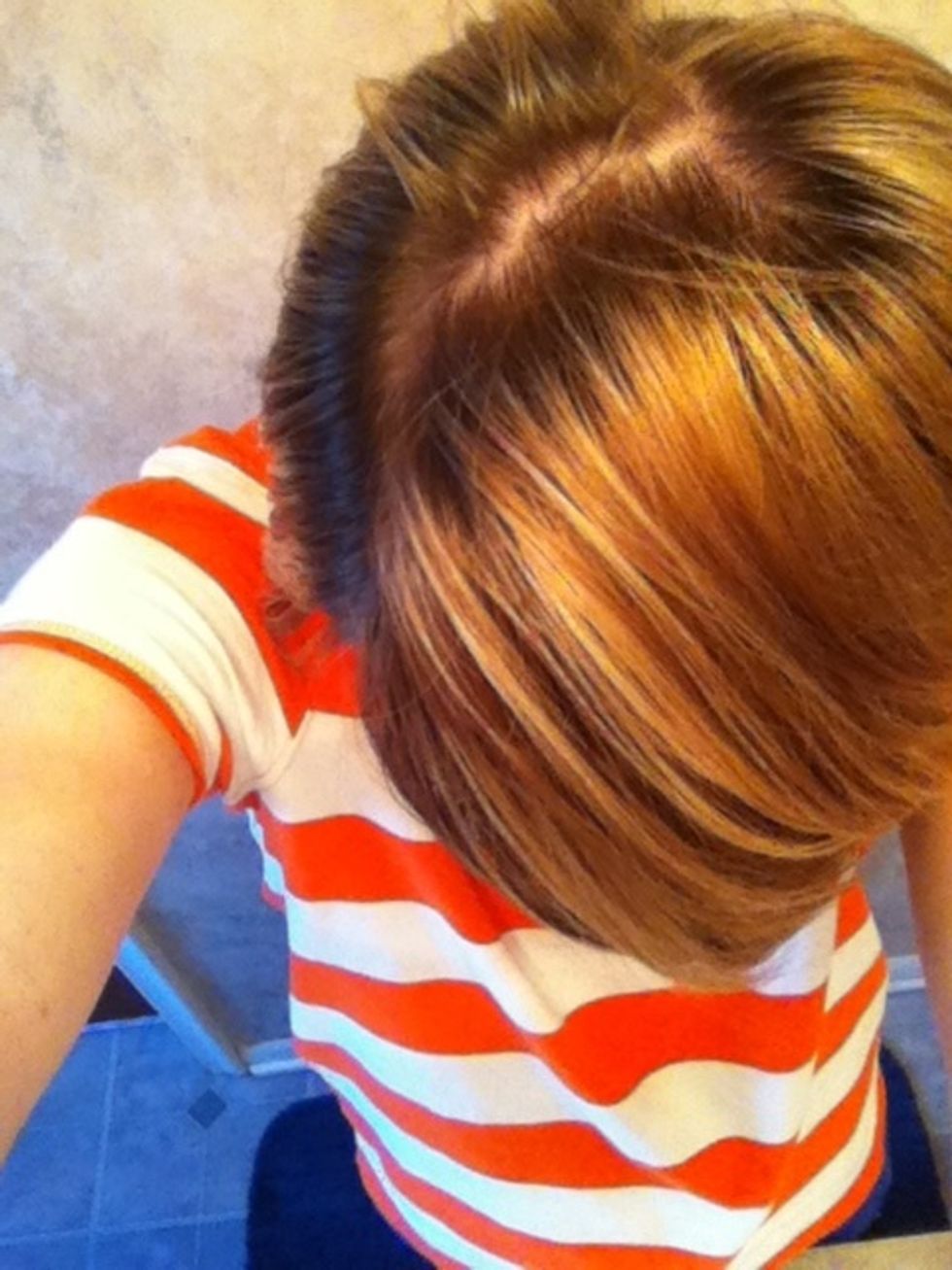 Natural oils come from the roots of your hair and as you can see the more oily the roots the darker they become. Mine are also darker because I haven't died my roots yet, oil makes it more noticeable.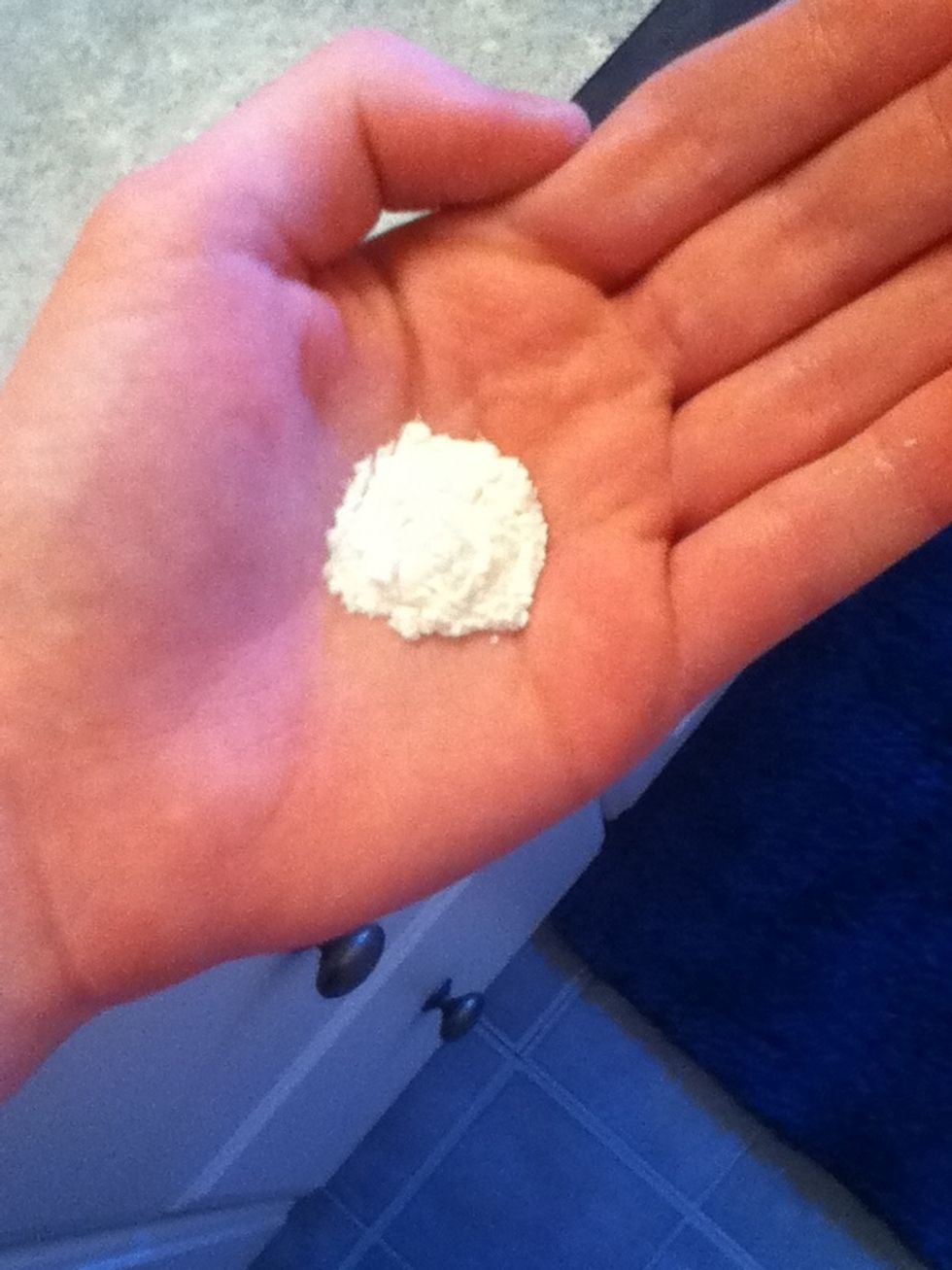 You want to get around a quarter sized amount of powder in the palm of your hand. Amount of powder depends on how oily your hair looks.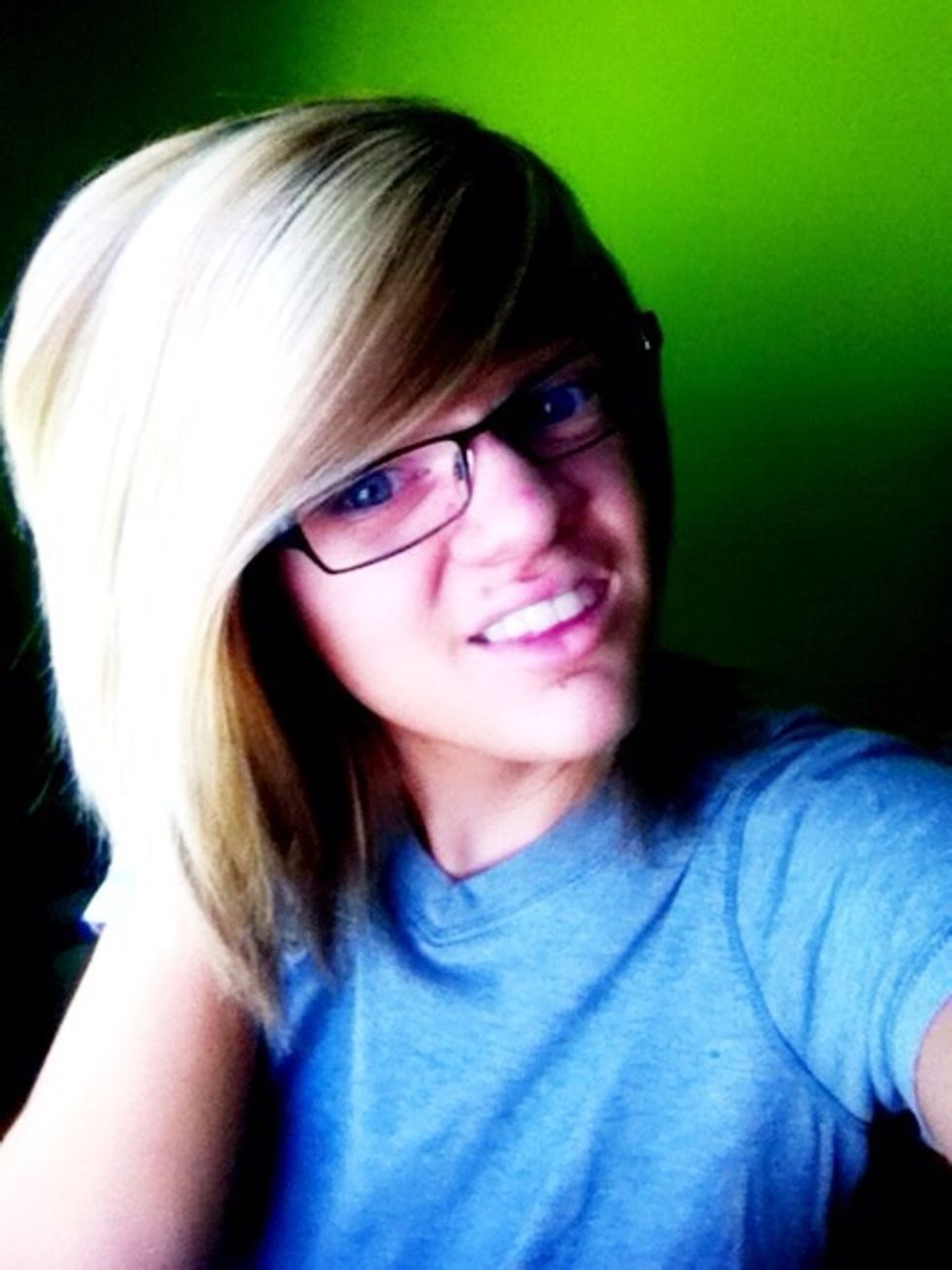 If you have any patches in your hair that look white from the powder lightly pat them and they will go away. Afterwards your hair should look less oily and even sometimes have volume.
If you have any questions feel free to ask & leave me a comment telling me how it worked for you! (:
Any kind of baby powder or "dry shampoo"