How to get rid of a sore throat with homemade orange tea
I recently lost my voice to laryngitis and it sucked, so I decided to give this a try. I got back my voice within the day! Of course, plenty of rest is important too. Gurgling salt water also helps!
722
Slice the orange as thinly as you can, then place in a pot. Add warm water (cool is fine too) until it just covers oranges, then cover and boil on medium heat for 30-45 mins.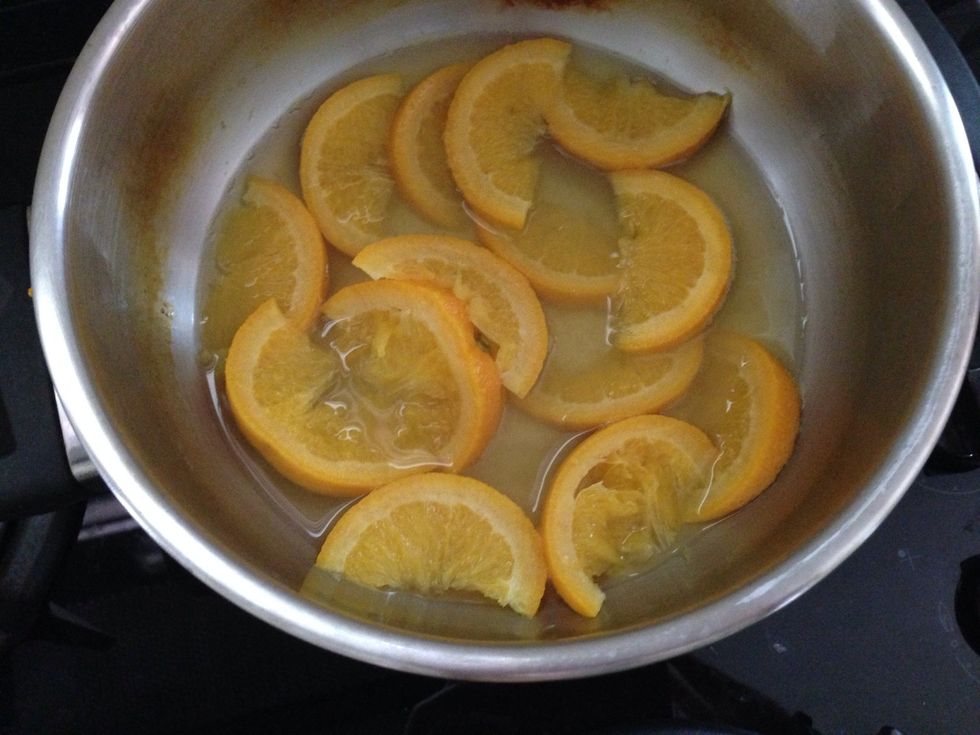 It should look like this after- the oranges should be soft. Turn off the stove. The water would have been soaked up by the oranges, so add more into the pot and give it a stir.
Pour desired amount into mug with a couple of orange slices. Add in a drizzle of honey to taste- and you're done! Serve this warm and heat up the remaining tea as and when, and consume within the day.
1.0 Orange (I used Sunkist Valencia)
1/4 cup warm water
Honey
pot for boiling tea