I am heading to the D (Detroit, MI for those without the Cool Geography Abbreviation Dictionary) this weekend. Since I live in the Chicagoland area with my husband, this is a road trip for us.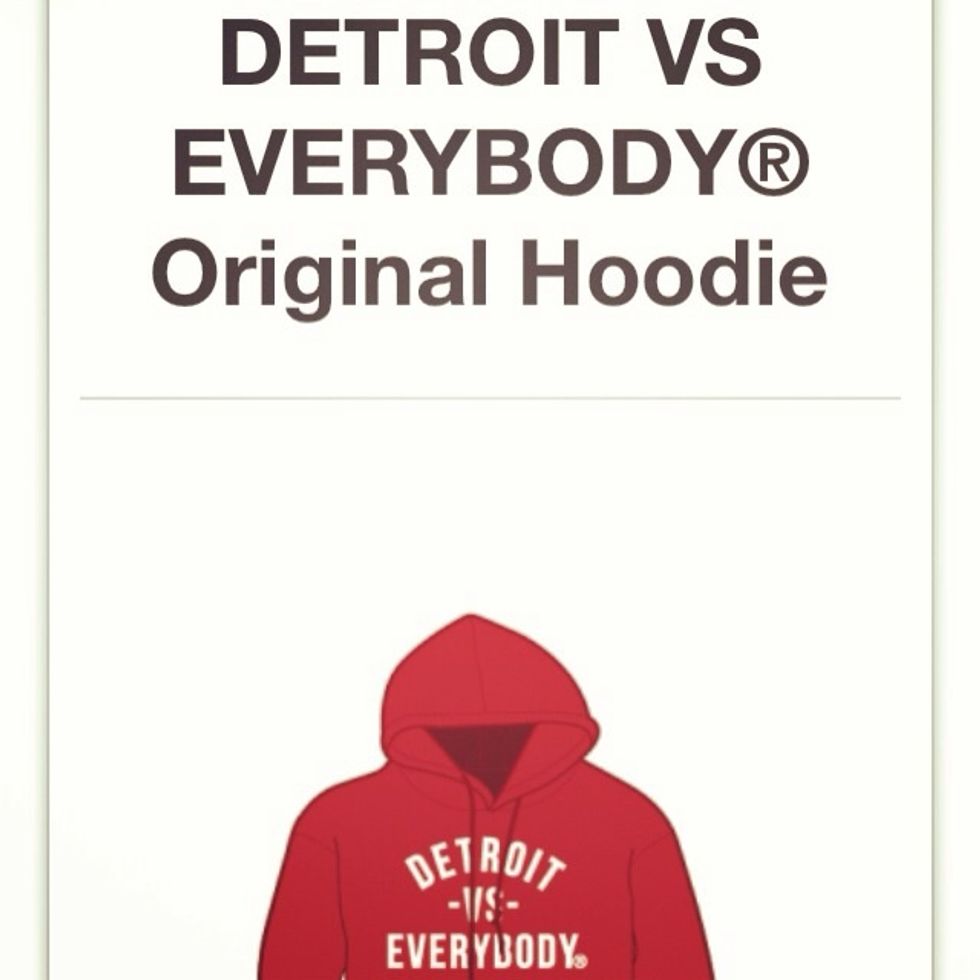 I really wish my Detroit vs. Everybody sweatshirt had come before departing on this trip, but maybe that is like wearing the t-shirt of the band to their concert. I don't want to be that girl.
ANYWAY, here is my Preparation List for a Road Trip (more formally named than "road trip prep process" and notably different than my Preparation List for a Flight– coming soon):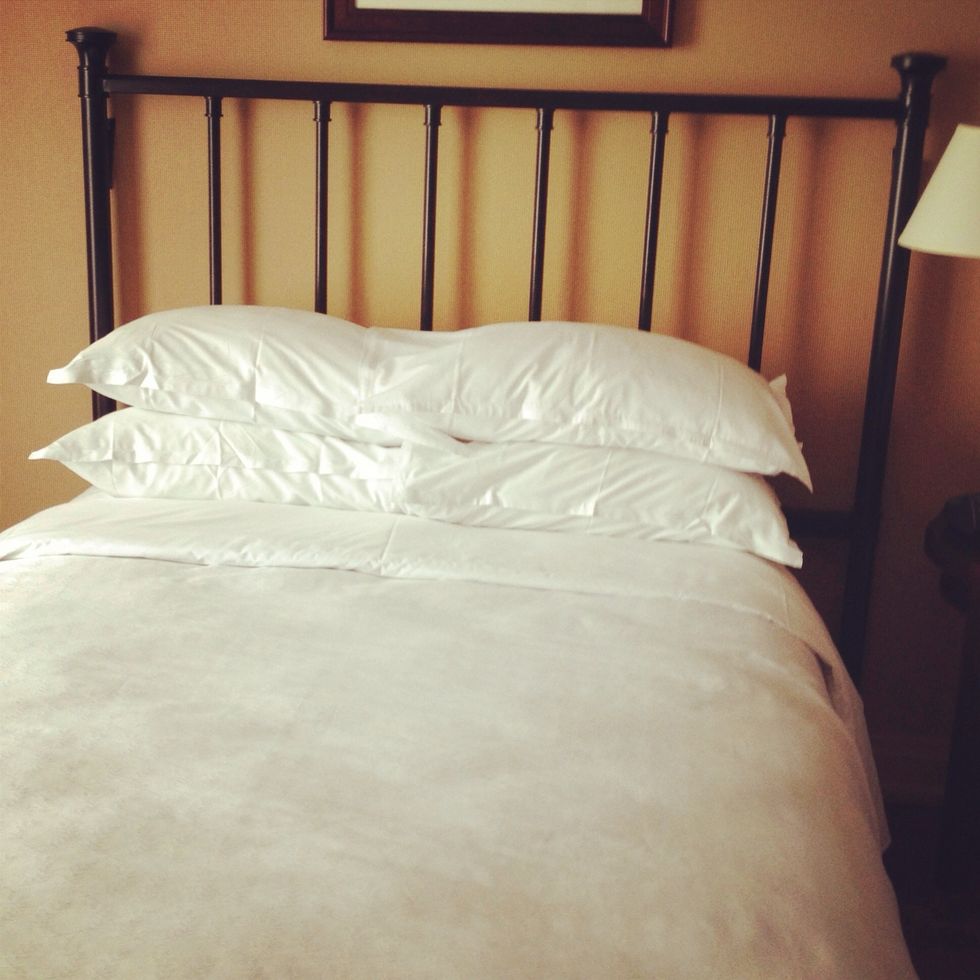 1. Wash your sheets and make your bed. I don't know if there is anything worse than coming home to dirty sheets. Eek! Gross.
You know that one image of a magnified bed bug they show on the news whenever there is an outbreak? Hold onto that image in your mind and wash your sheets already.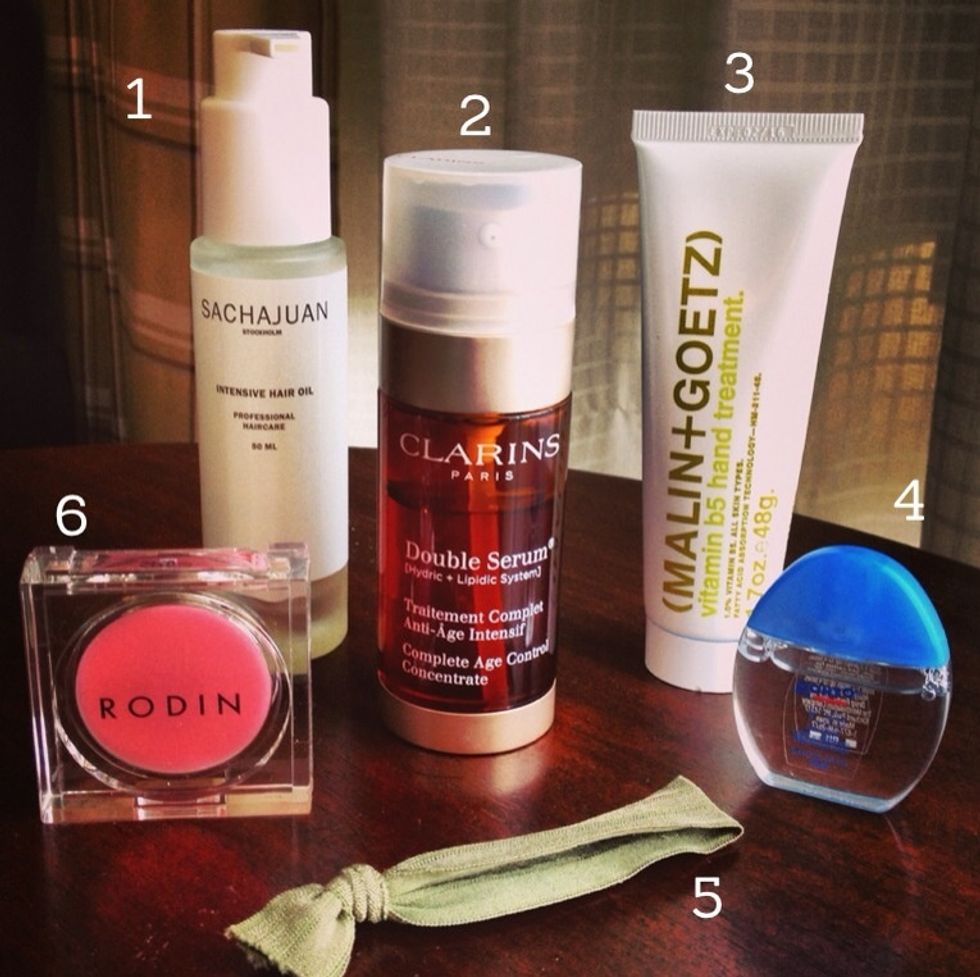 2. Get ready in an everyday fashion, then immediately put all needed toiletries into your suitcase.
Every time I have varied this process (by putting something back in a drawer instead of a suitcase), I forget that item.
Since 70% of what you put on your skin you actually absorb, you probably don't want to rely on whatever random lotions and potions are in your hotel room or in your friend's medicine cabinet.
Products shown in photo: (1)SACHAJUAN Intensive Hair Oil, (2)Clarins Double Serum®, (3)(MALIN+GOETZ) Vitamin B5 Hand Treatment, (4)Rohto® Eye Drops, (5)Ribbon Hair Tie and (6)Rodin Olio Lusso Lip Balm
3. Drink water. This seems counter-intuitive for me because I will be in a car with a husband who would Prefer. Not. To. Stop.
But I find that as soon as I intellectualize that I am on a road trip, I want candy corn, Big Macs, orange soda and Sour Patch Kids. Sense memory, I guess.
So, I feel like drinking water is a self-honoring thing to do. It is very Gwyneth P of me. Be like Gwyneth P.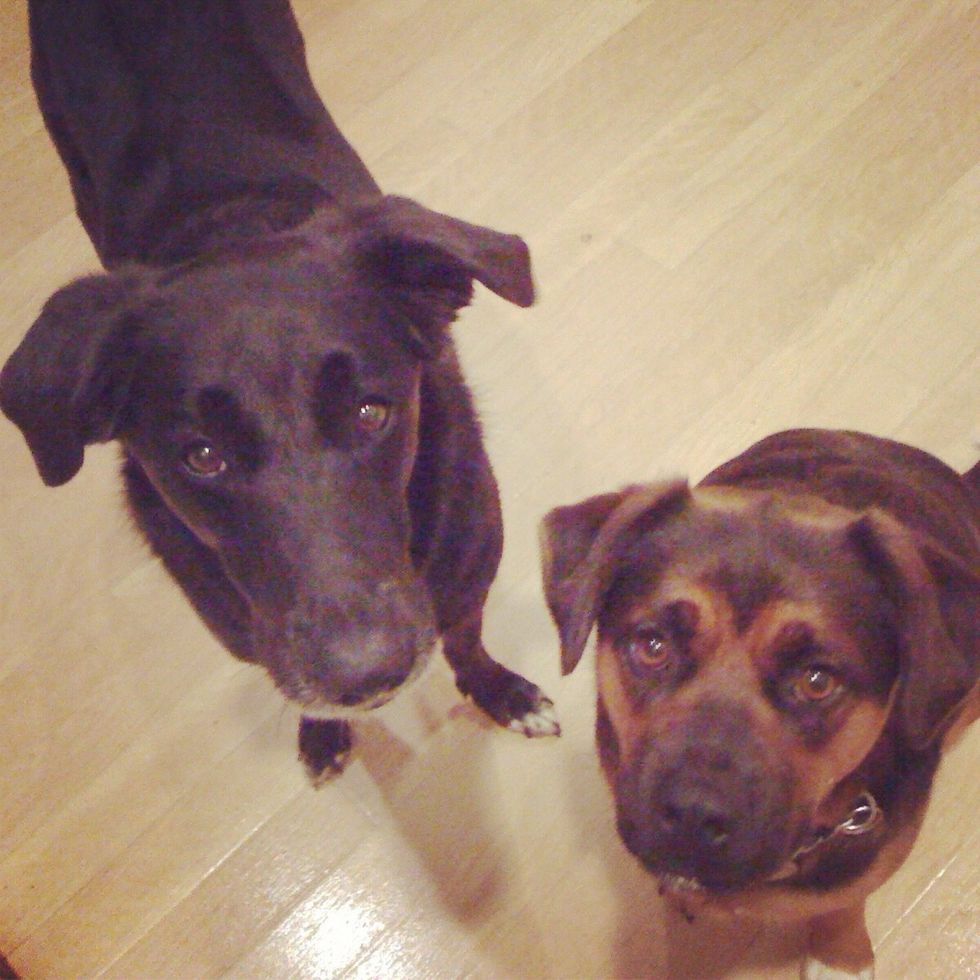 4. Give attention to your dogs: I am sure most pet owners have guilt about being away on some scale, but my guilt falls into the red zone. Capital G guilt… and it is like they know we are leaving.
This should be widely accepted that dogs know when earthquakes are coming and when you are leaving. Give 'em some love; you'll feel better.
5. Dump leftovers in the fridge. Even if I am leaving for only a weekend, I think it is better to stay away from the delusion that when I get home that Orange Chicken will be totally edible. Toss it.
6. Double-check your packed outfits, then throw in a sweater and three more pairs of underwear. You will not regret this step. I never have.
Closing Note: The Cool Geography Abbreviation Dictionary is not a real thing. Well, not real in the sense of being a-practical-easy-to-use-urbandictionary.com-like-almost-pop-culture-reference tool.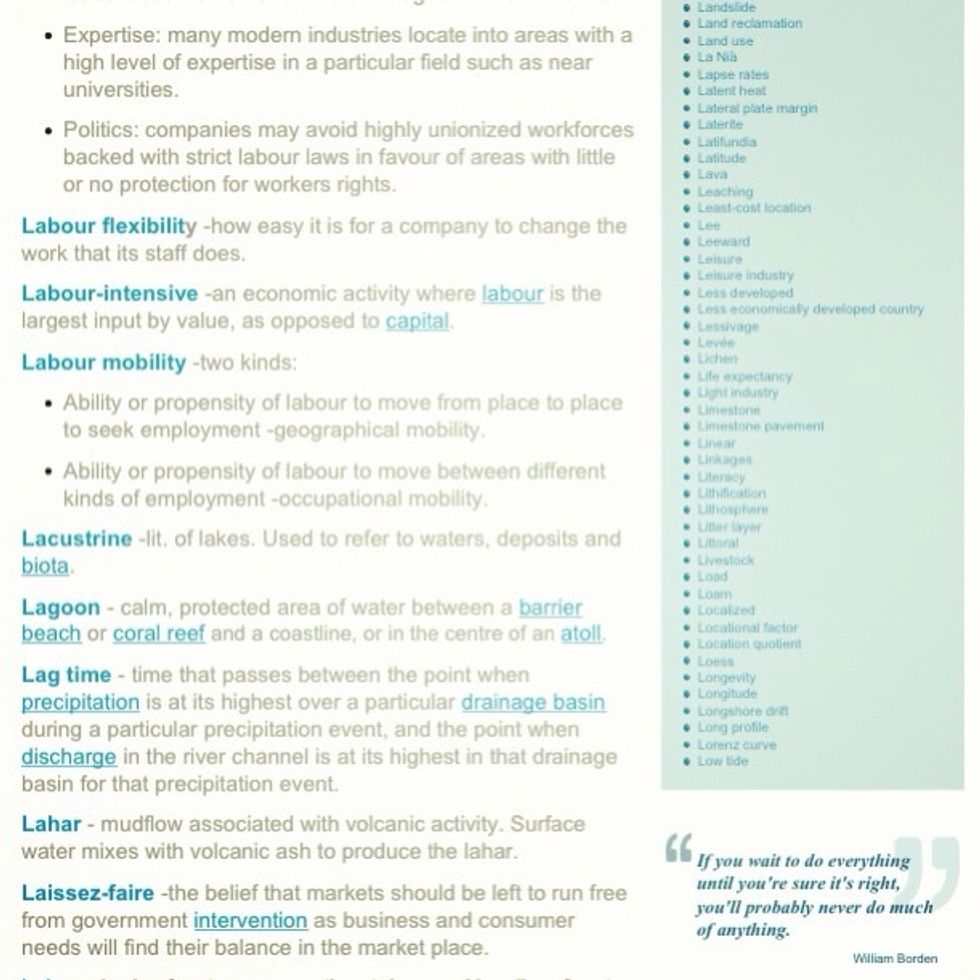 But, real in the exhausting-information-systems-and-cartography like way.
For those needing closure here or if you would really like to know the abbreviation for Laser Geodynamic Satellite, you can find the "real" one online. Just trying to be helpful. Happy road tripping!
The creator of this guide has not included tools