How to get pomegranate seeds (the not so messy way)
Get Pomegranate Seeds (The Not So Messy Way)
18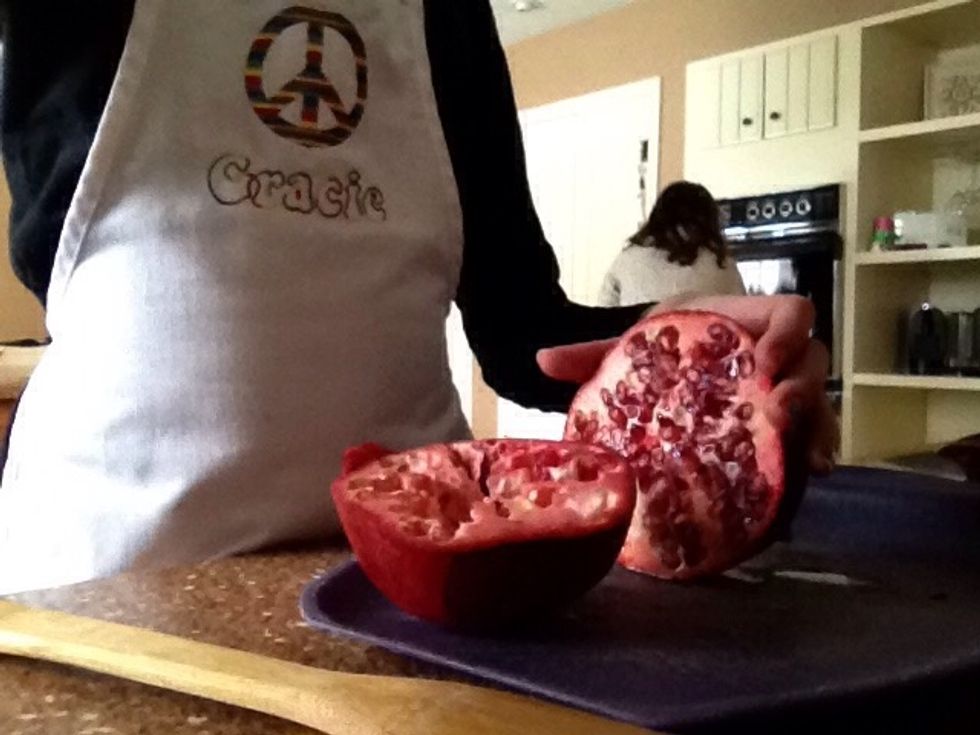 Cut your pomegranate open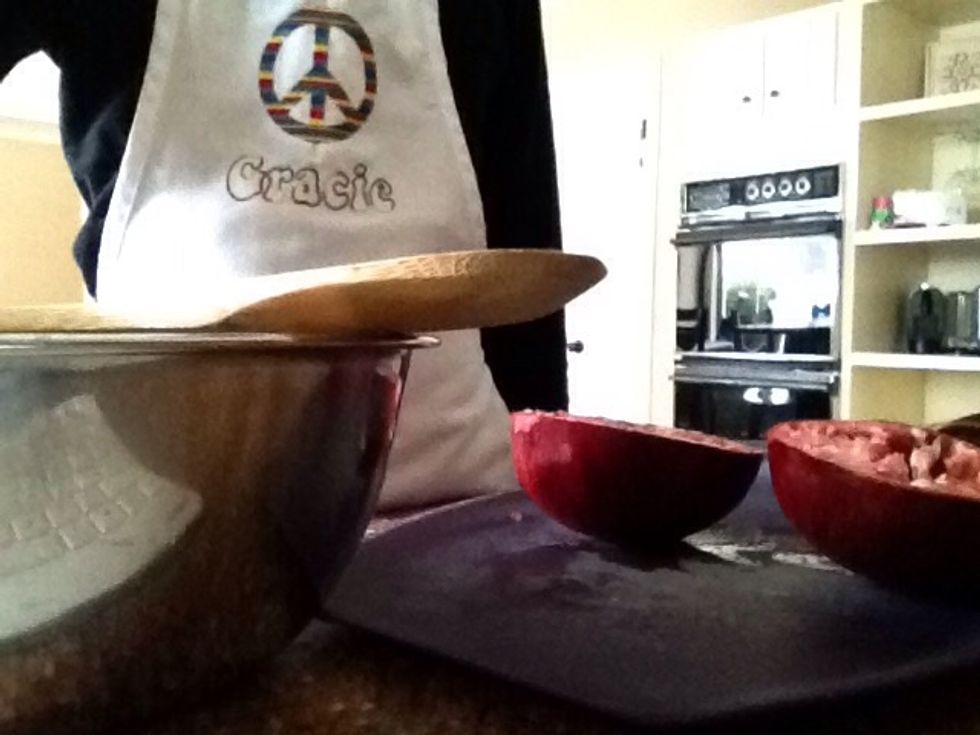 Get your bowl and your wooden spoon
Now you are going to whack it so you need to have your fingers wide so the pomegranate seeds can go through into the bowl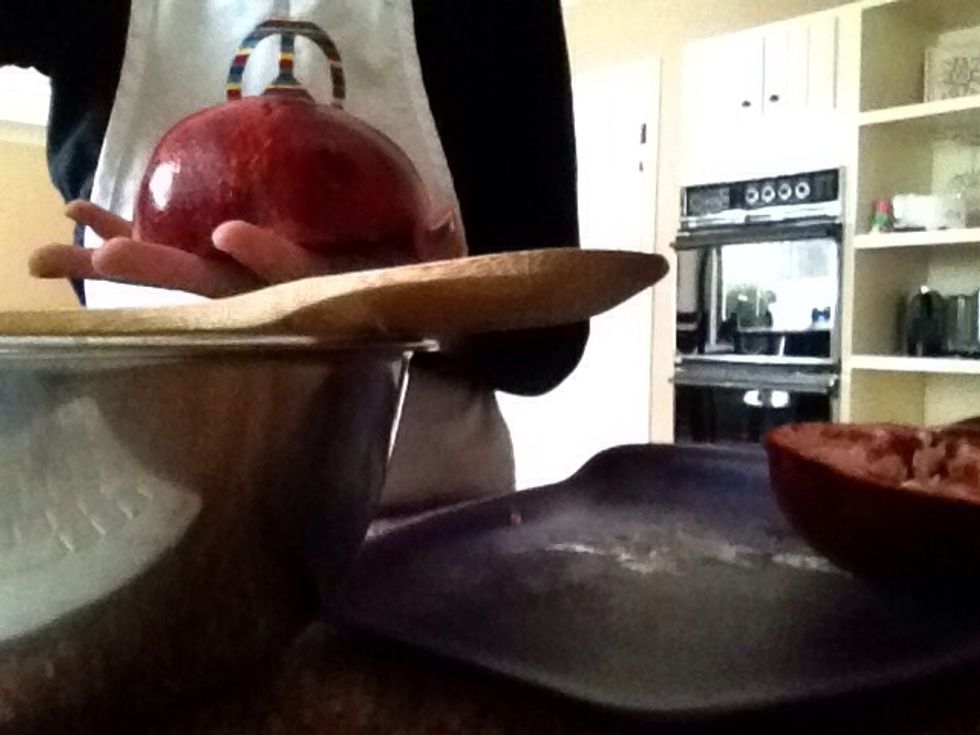 It should look like this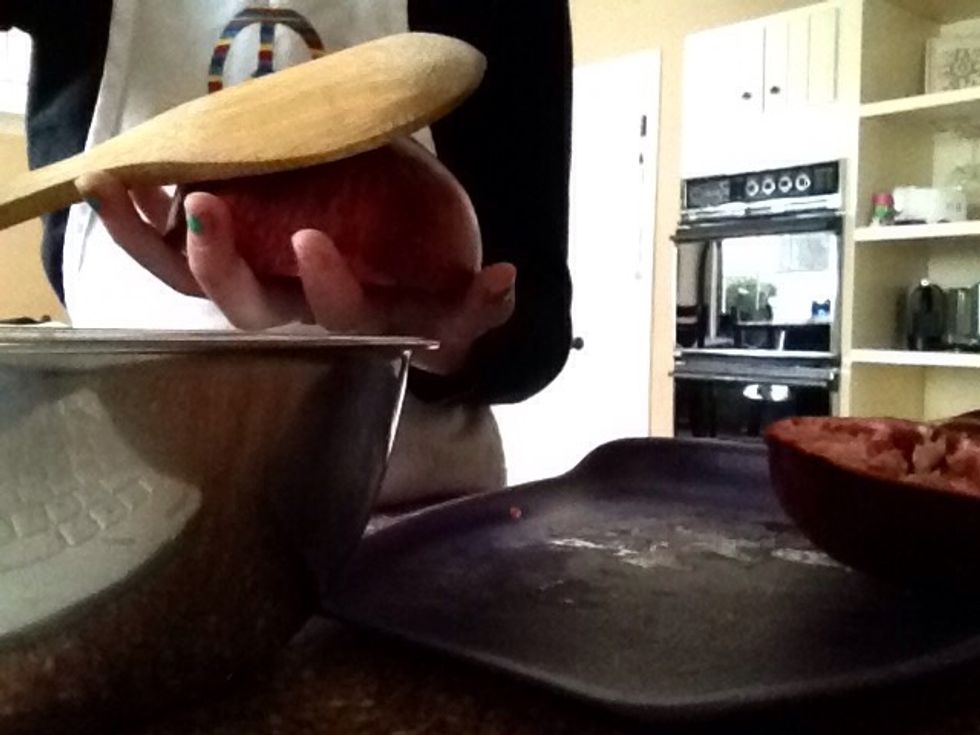 Start whacking!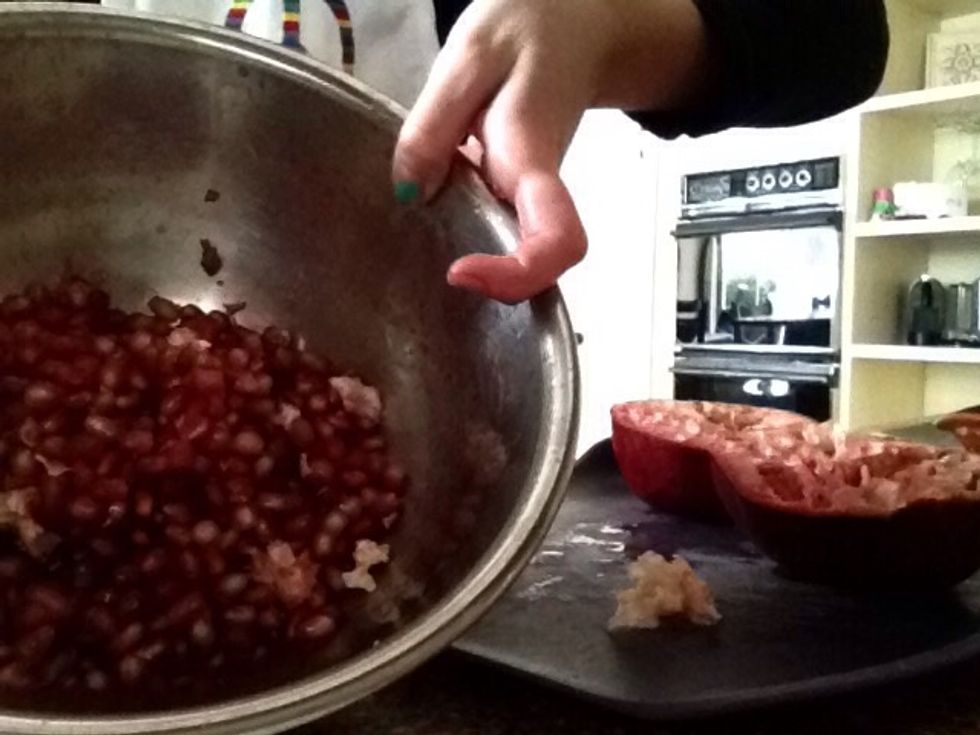 Wow yummy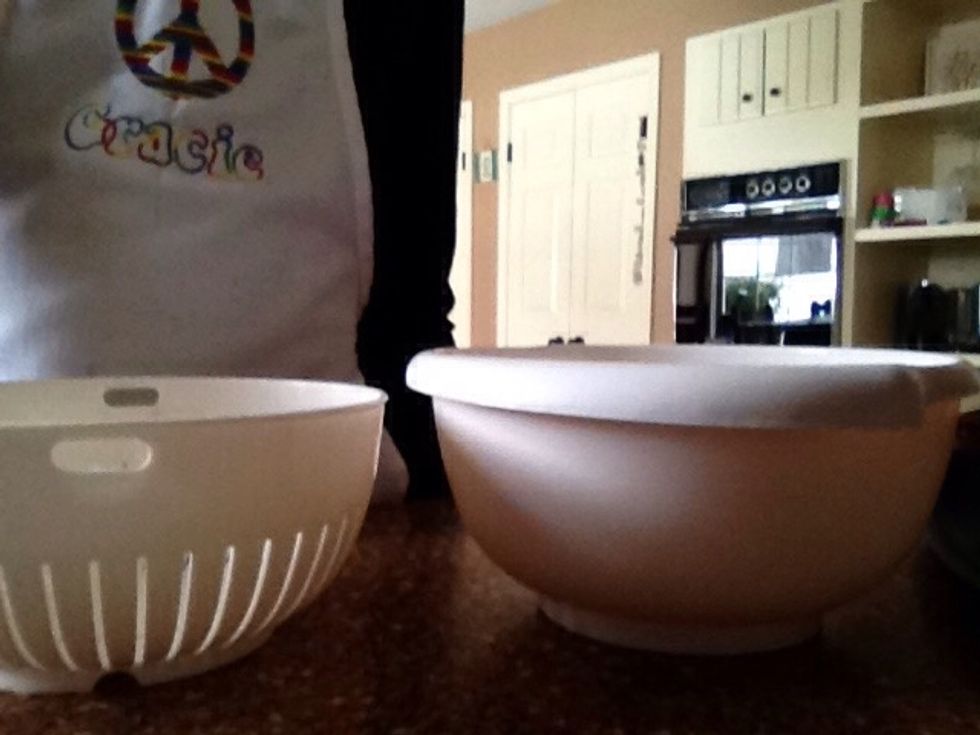 Now let's get that white yucky stuff out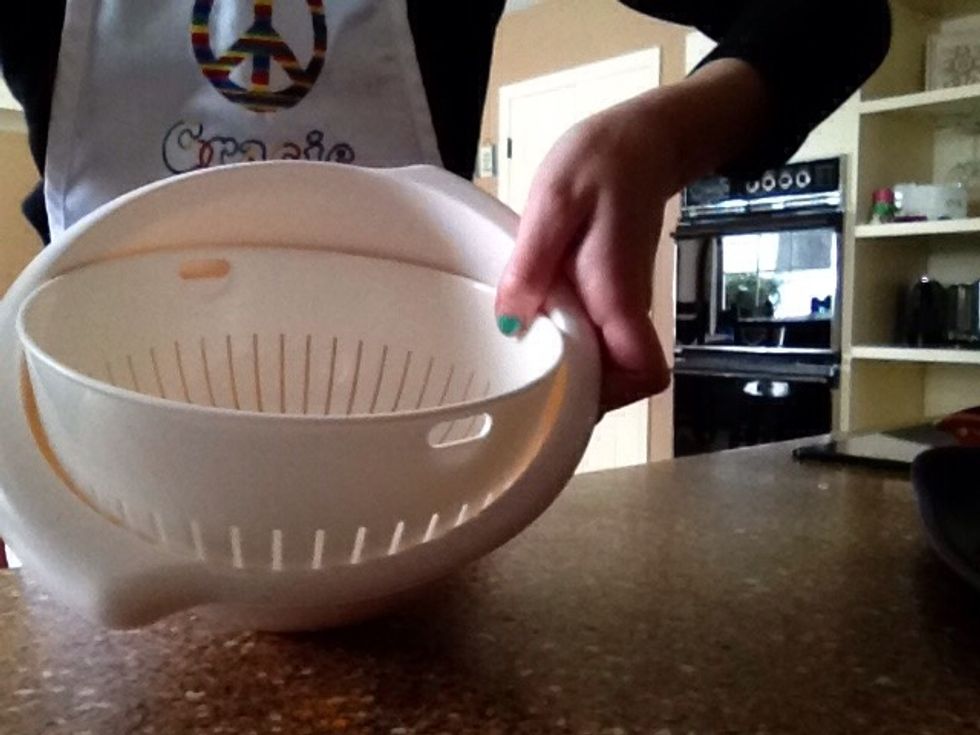 Get your strainer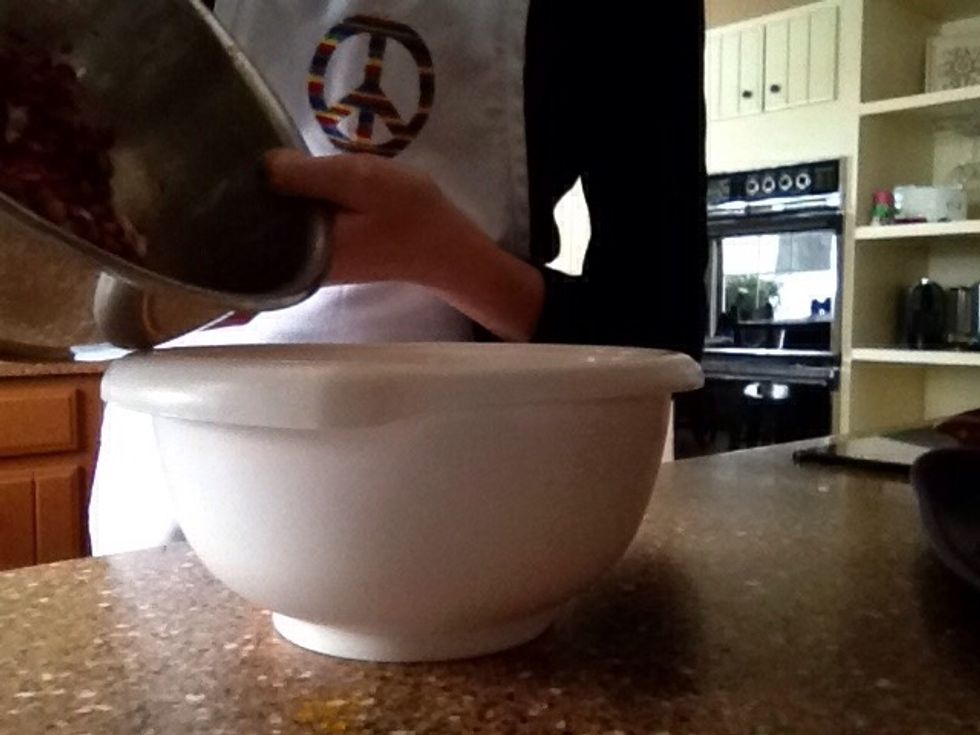 Pour all your pomegranate seeds into the the part of the strainer with the holes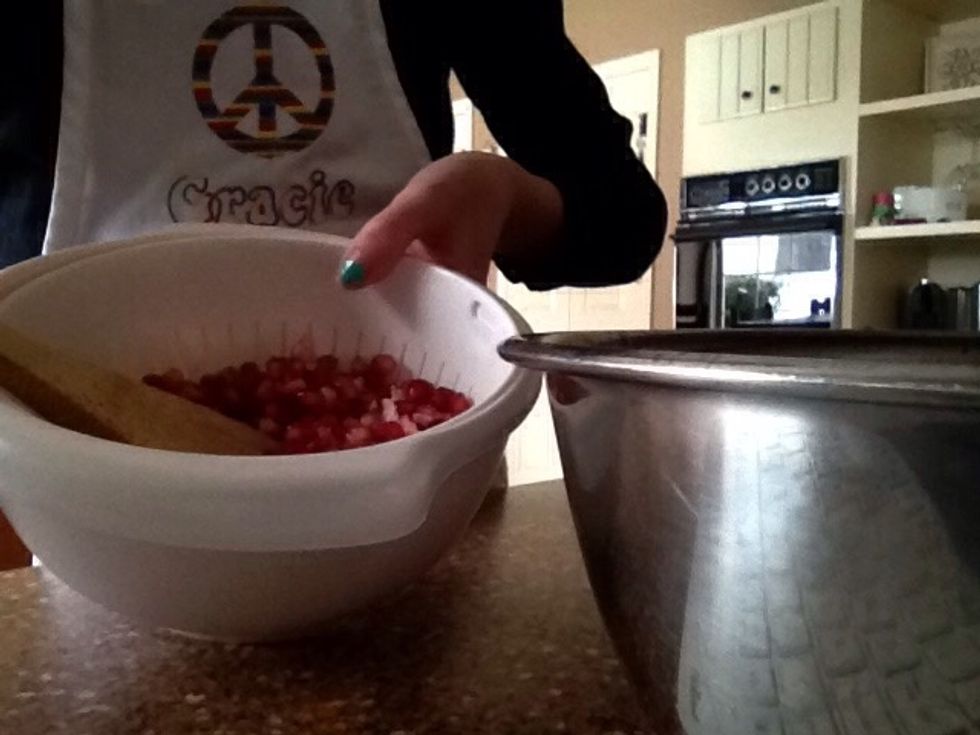 Here it is. Now for the getting the White stuff out part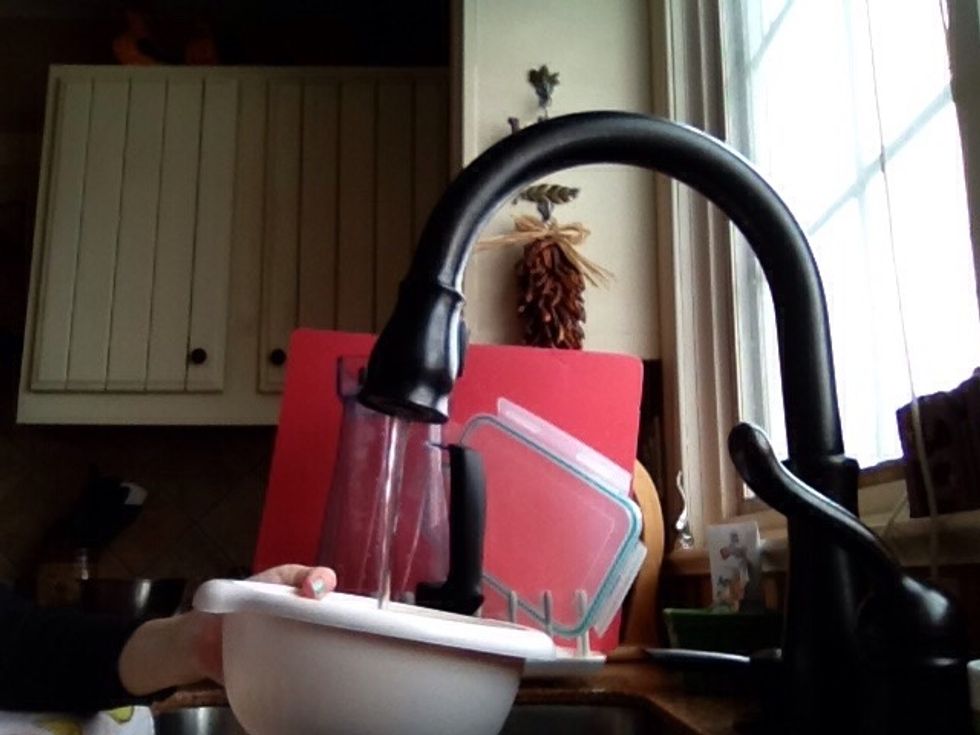 Put cold water into the strainer with the pomegranate seeds. (I know it sounds weird but do it. Trust me)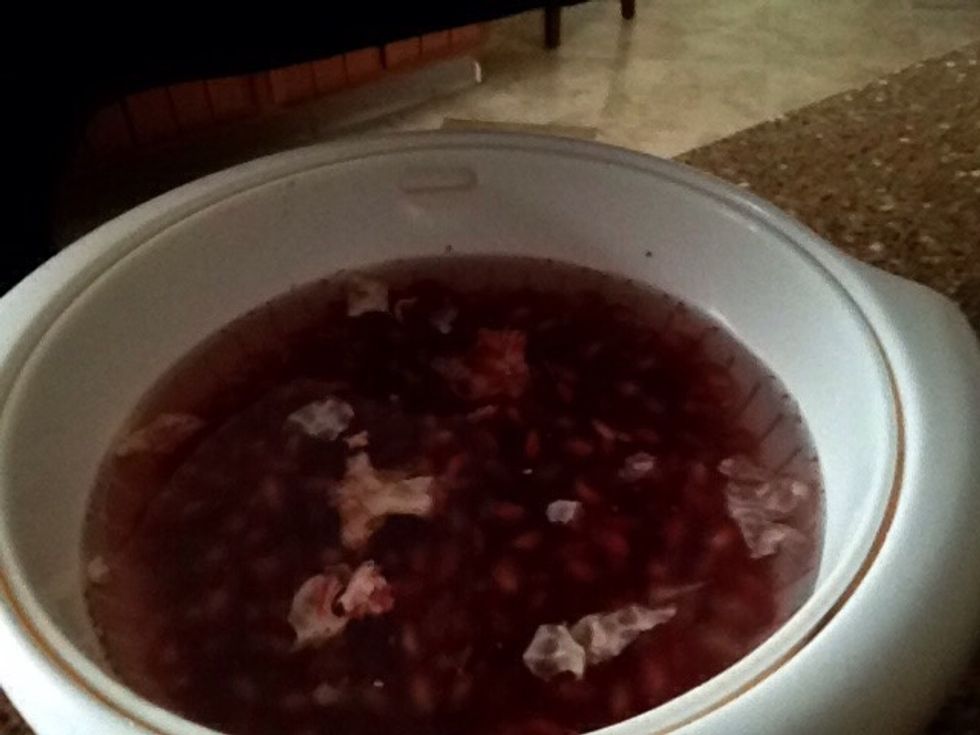 The White stuff is suppose to be floating. The reason I put water in there is so the White stuff would float so you can see it and get it out easier.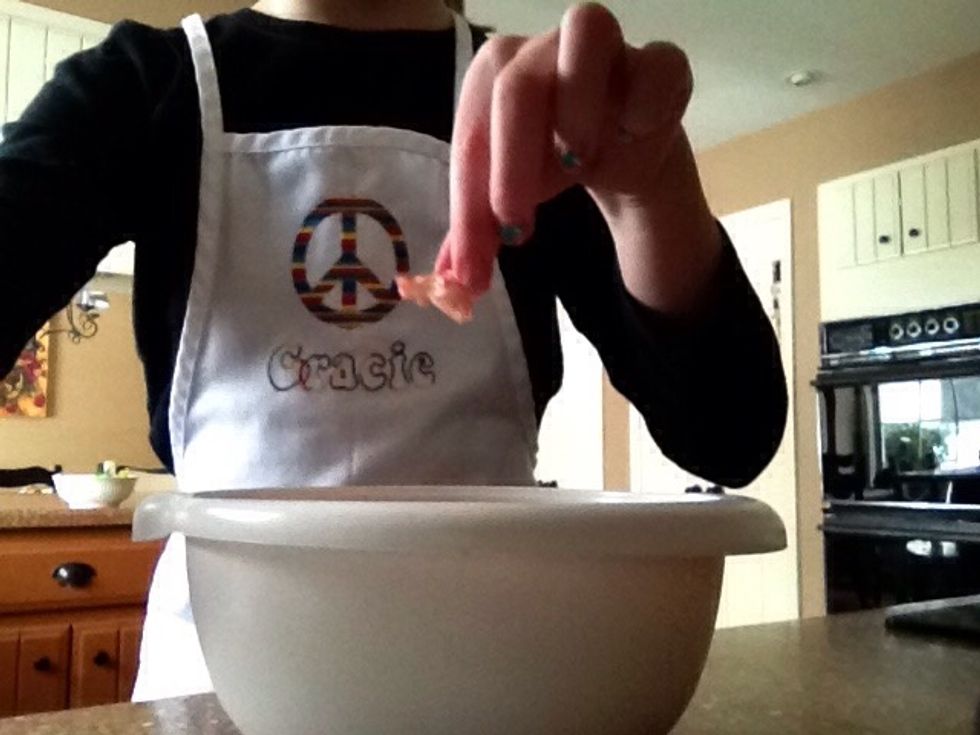 Yuck!:(
Then enjoy!:) (don't eat the pomegranate shell the pic is just showing what the seeds are from)
I hope you enjoy the yummy pomegranate seeds! Please like and follow me!
Wooden Spoon,
Pomegranate
Knife (adult supervision is recommended)
You definitely should use an apron for no stains
Bowl
Strainer