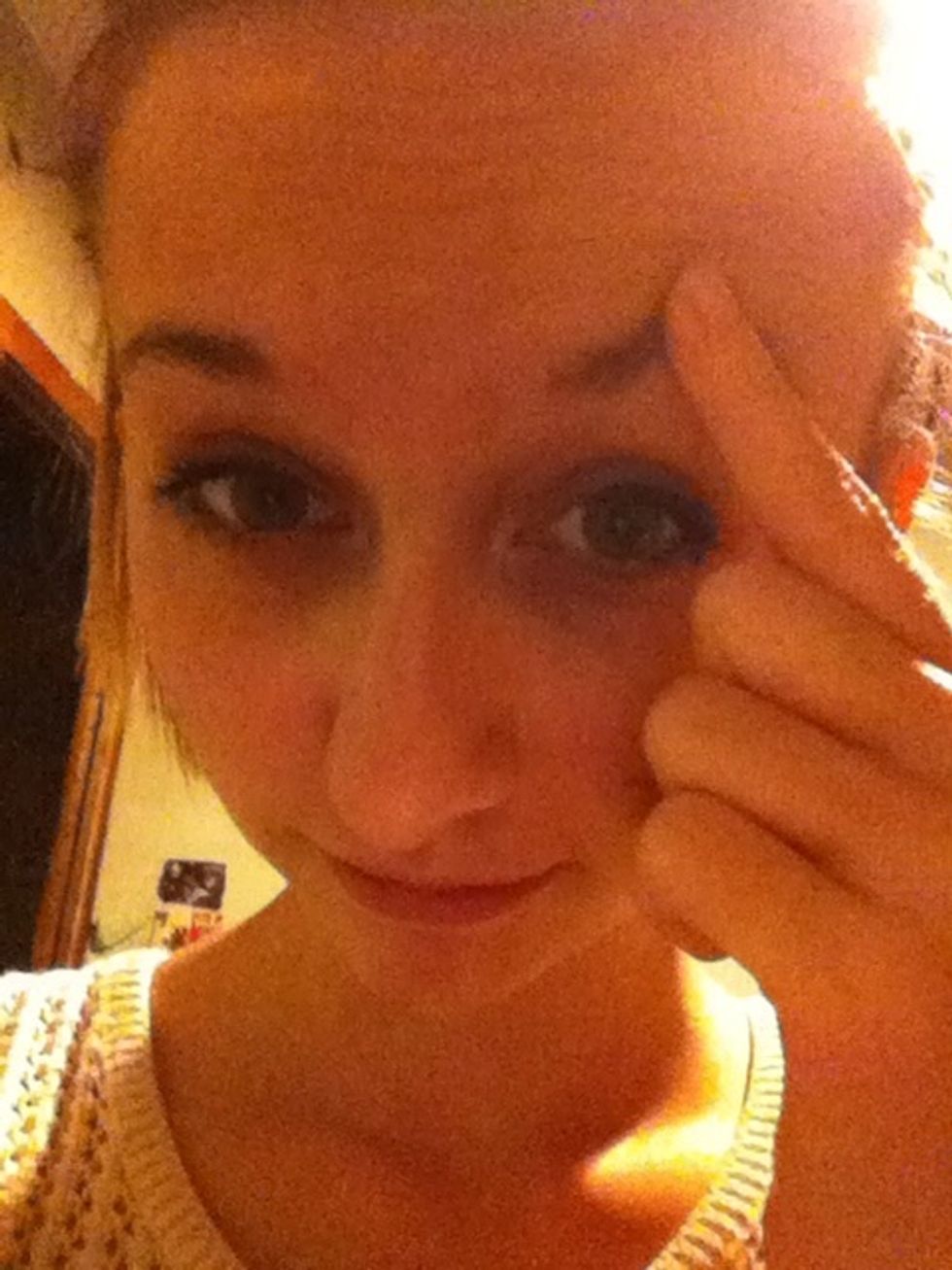 Push your eyebrow hair up toward your forehead, using an eyebrow/CLEAN mascara brush or your fingers.
Trim your eyebrow hair with your grooming scissors. This makes them look smoother and neater.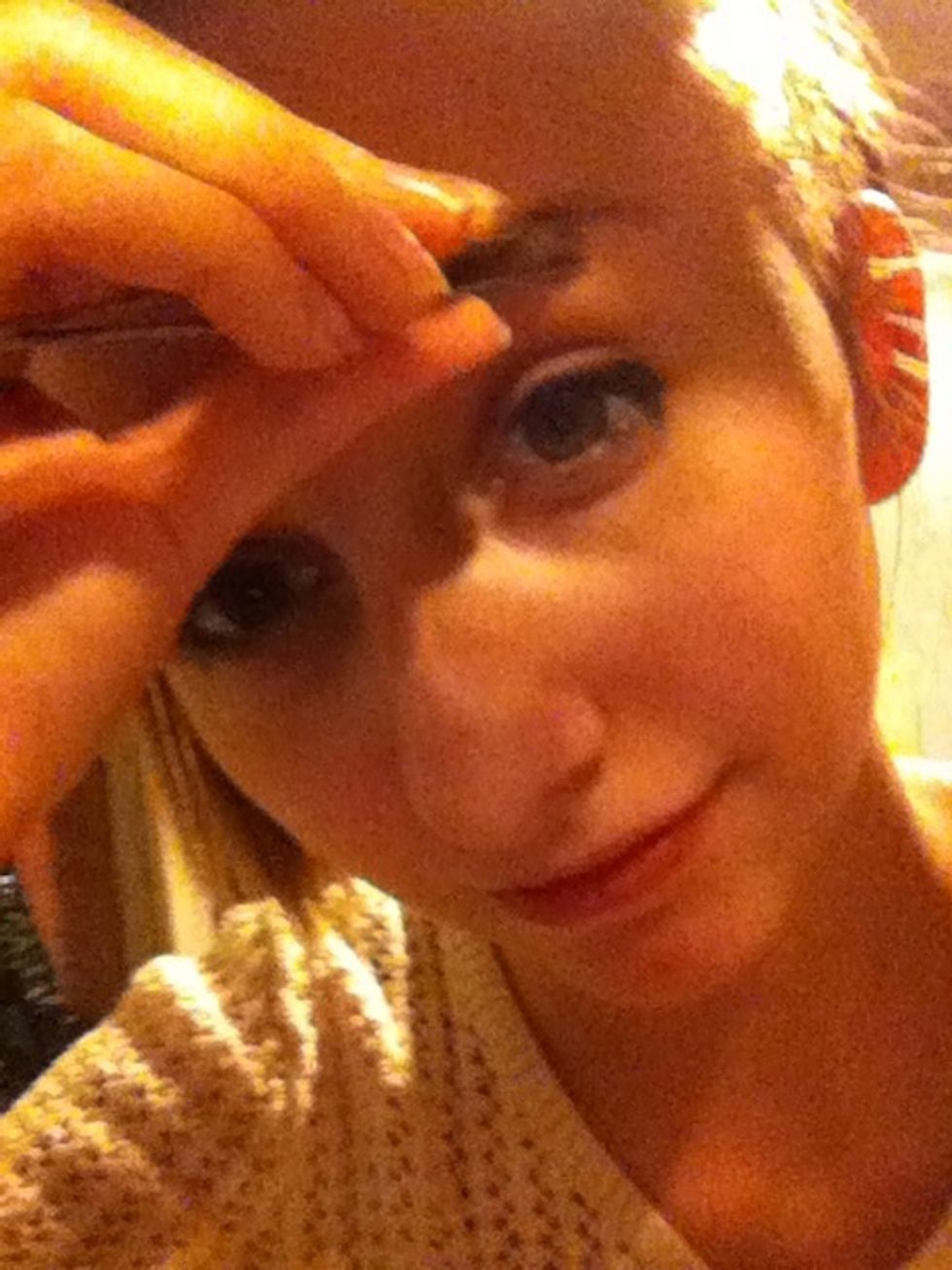 Use the tweezers to pull the hair from in between your eyebrows, and to get the stray hairs underneath your eyebrows. Do not pluck the hair above your eyebrows, it could ruin the arch that you have :)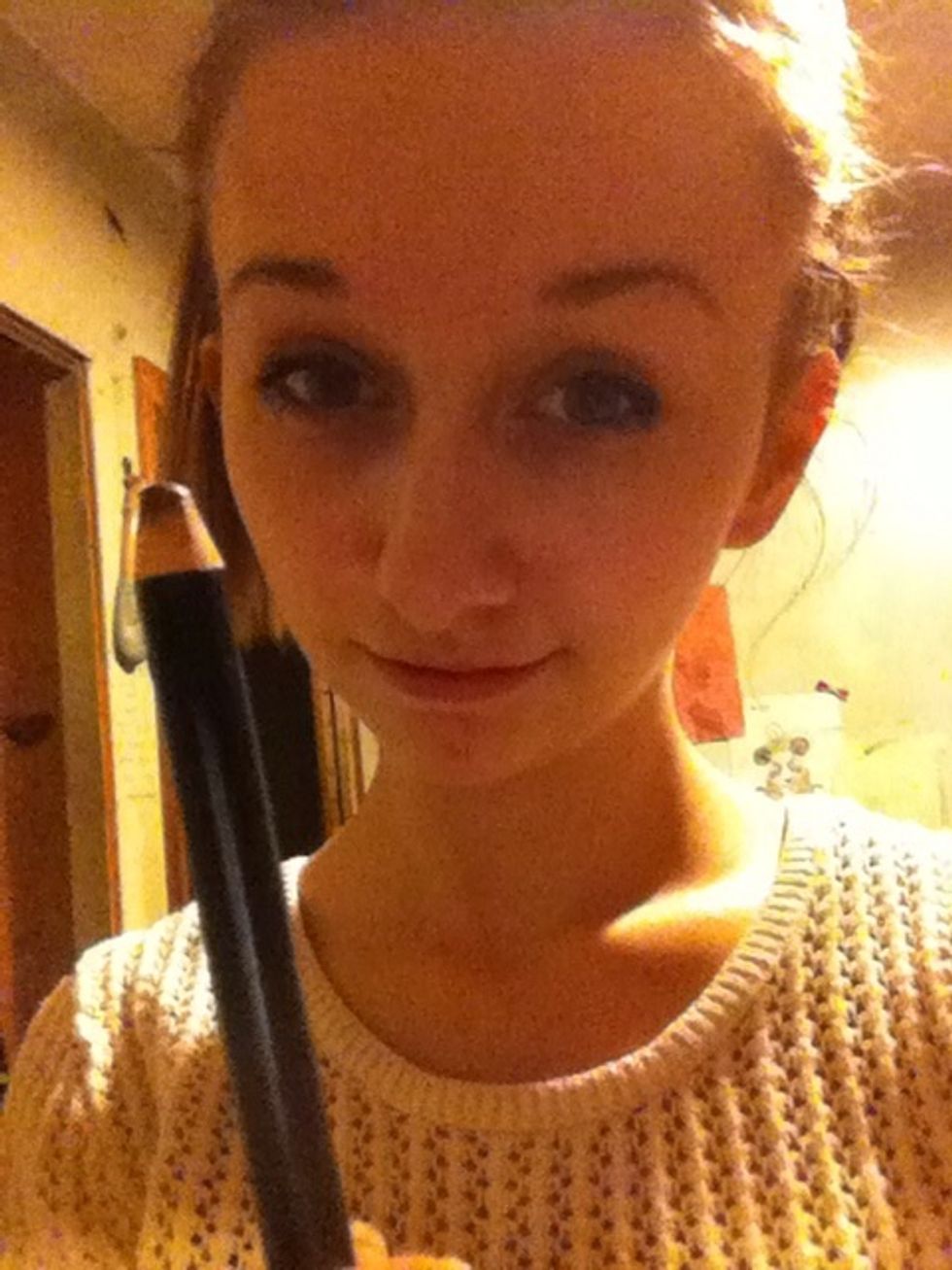 After you're done with the tweezers, take an eye brow pencil. (The sharper the better) and do little strokes to fill your eyebrows completely in.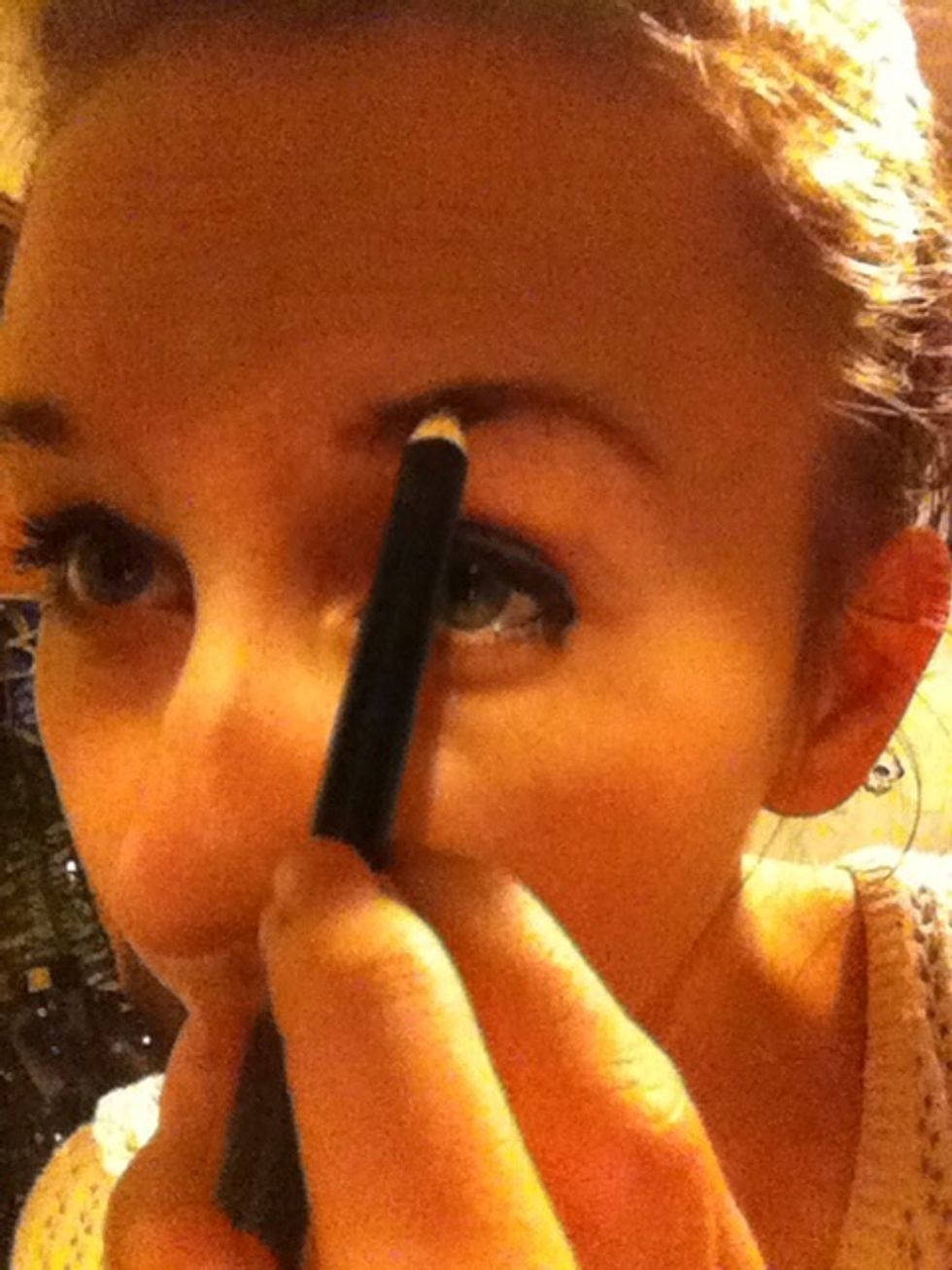 Me filling in my eyebrows haha
Here are my eyebrows after I'm all done :3
Grooming brush (or fingers)
Grooming scissors
Tweezers
Eyebrow pencil