How to get mac iwork templates on your ipad
File name for the cover photo is VINTAGE.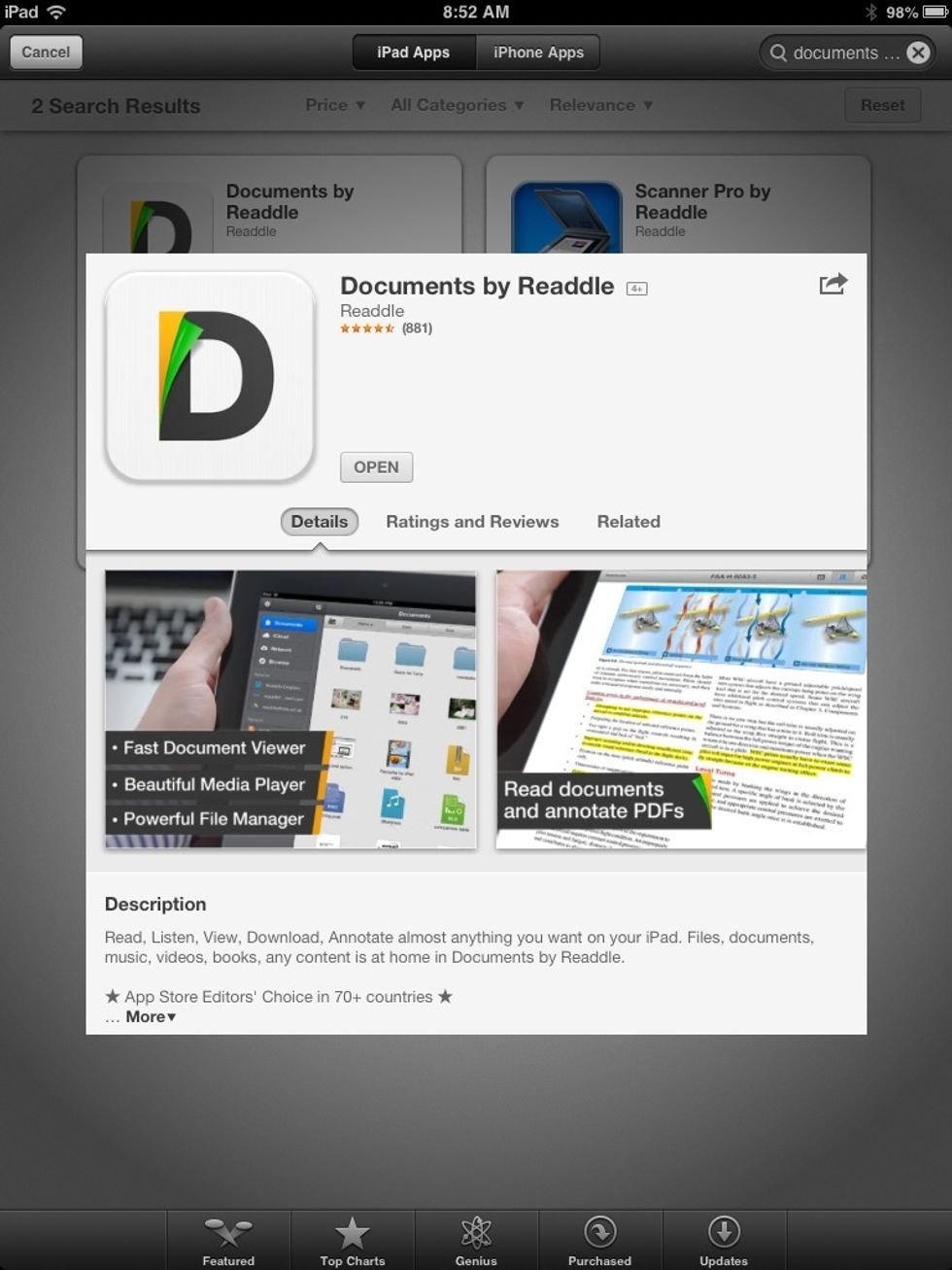 Download the DOCUMENTS BY READDLE app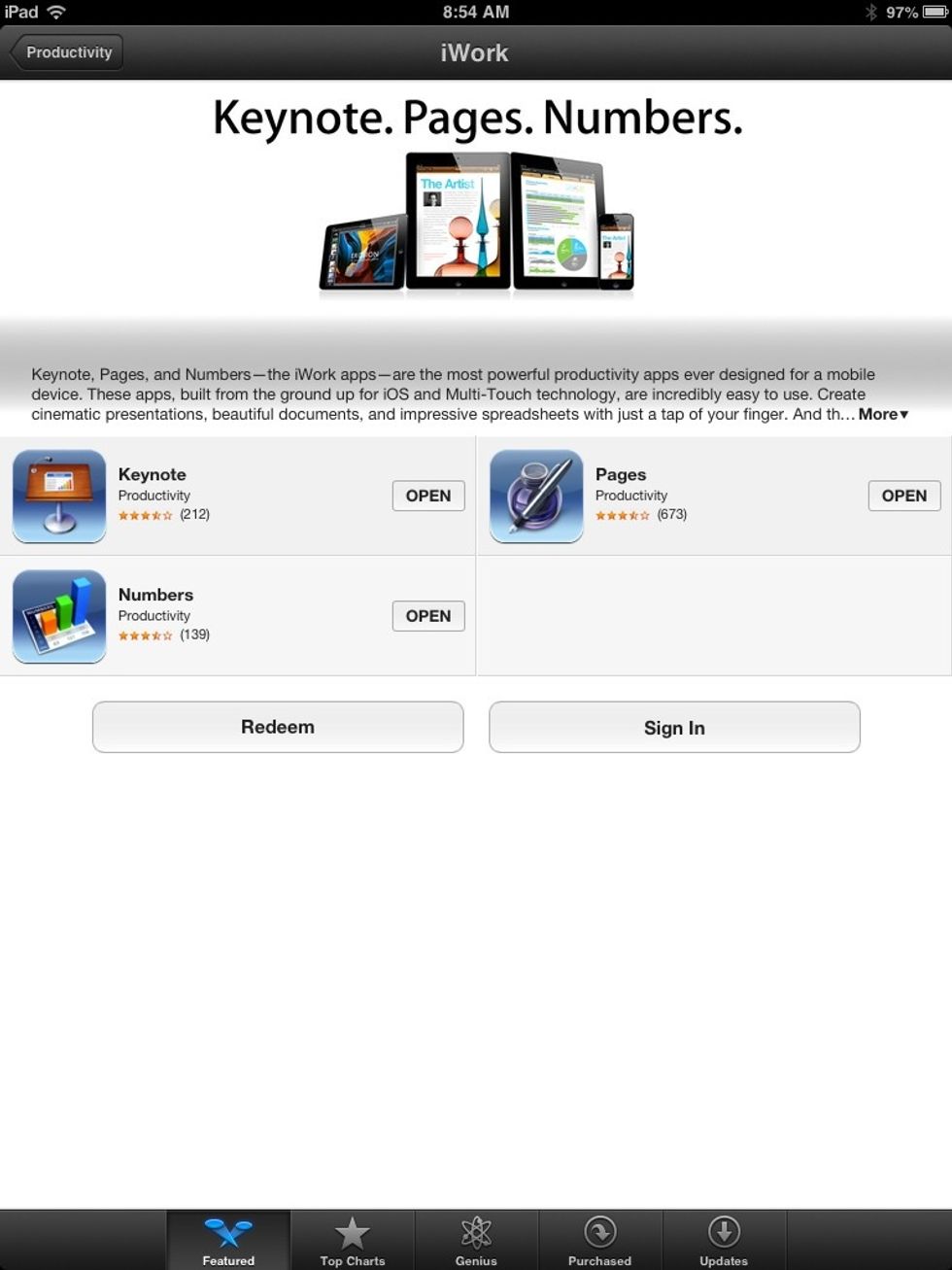 Download the iWork apps. They are 9.99 each, but worth it. Only $30 compared to $150 for Microsoft Office.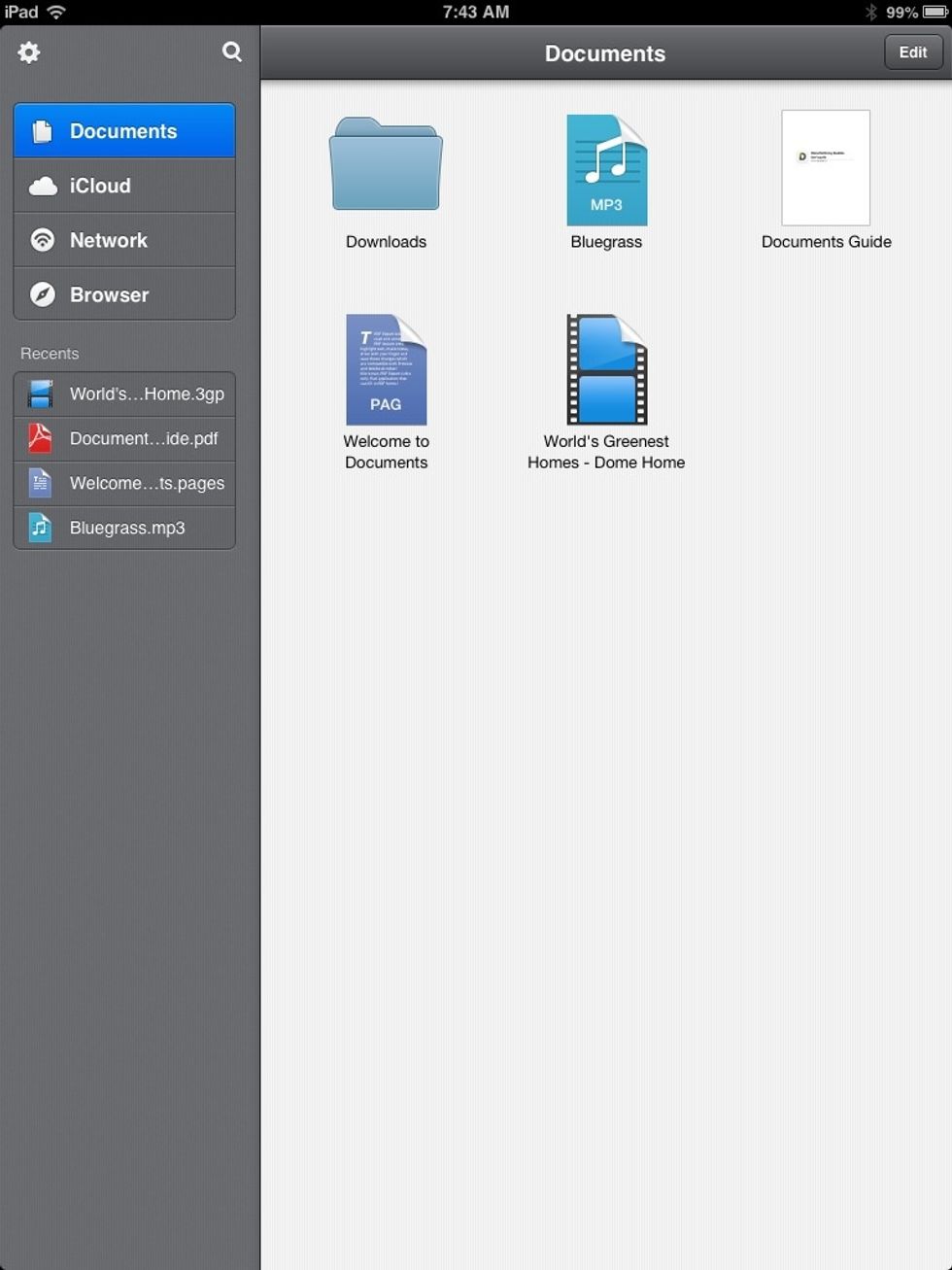 Open DOCUMENTS BY READDLE app.
Tap BROWSER
Type "Iwork community" in the browser. Choose iworkcommunity.com/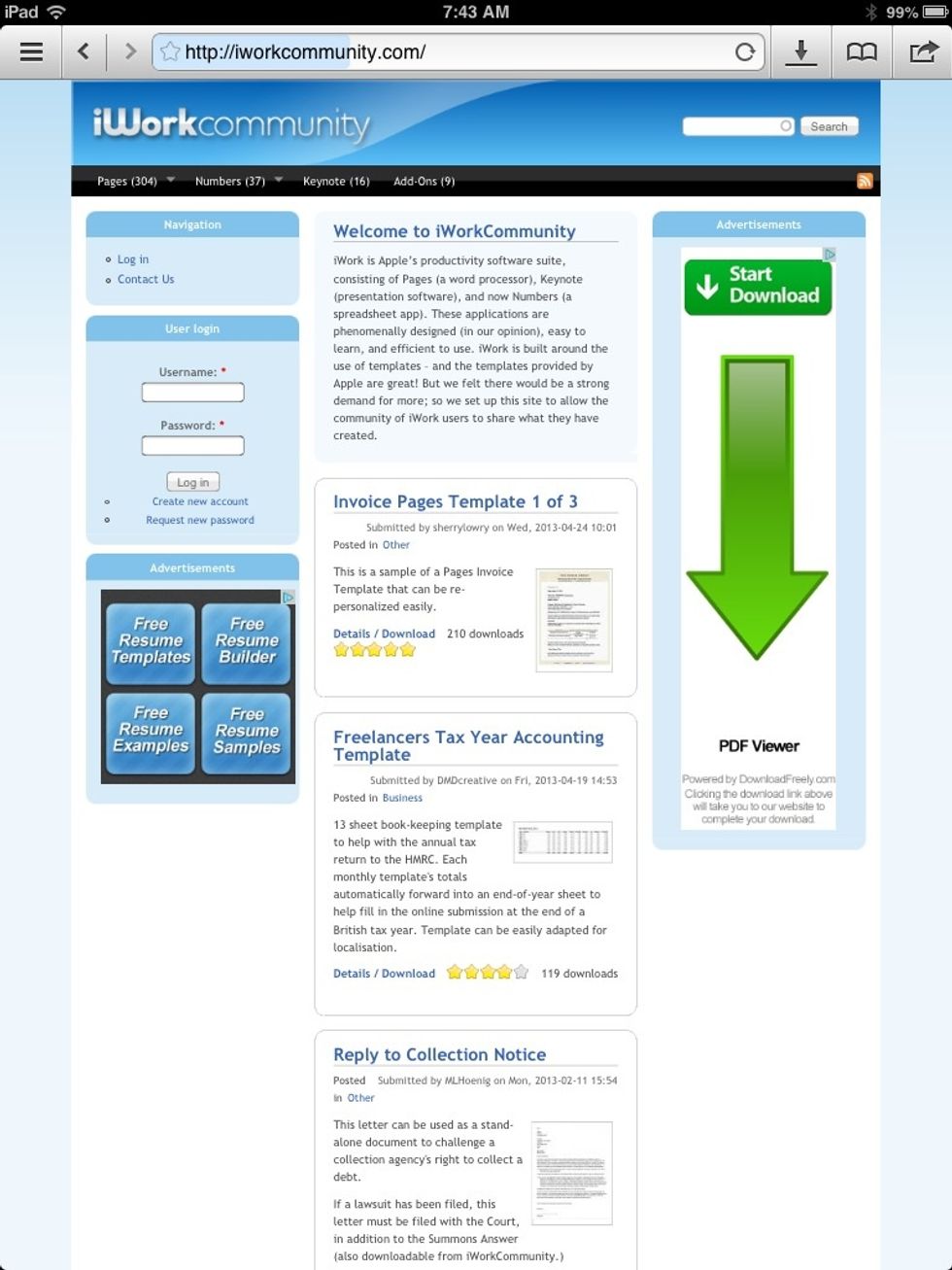 Iwork community is a free resource for PAGES, NUMBERS, and KEYNOTE templates. Choose one.
Tap "Details/download"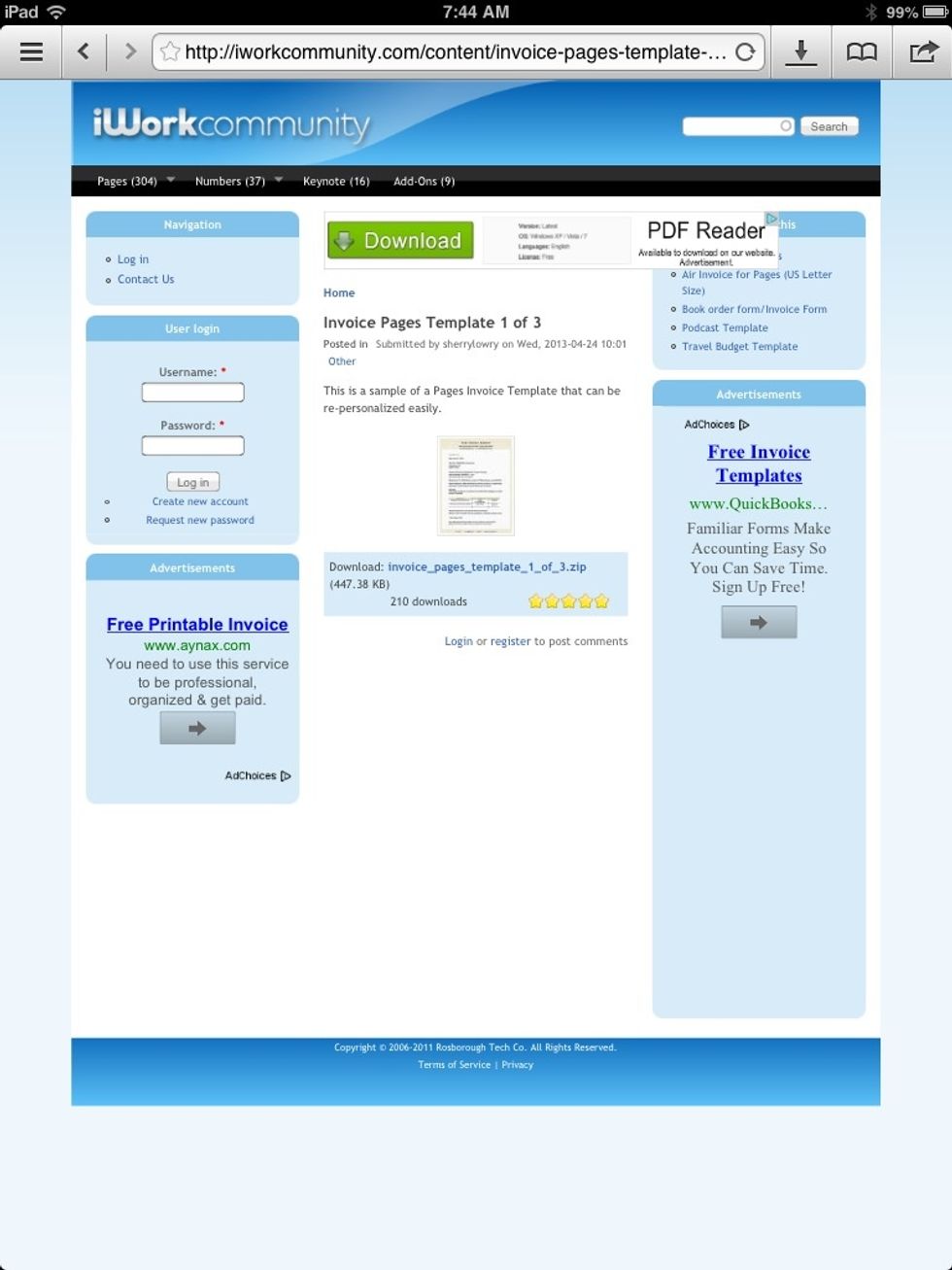 Tap where it says "Download:" on the .zip file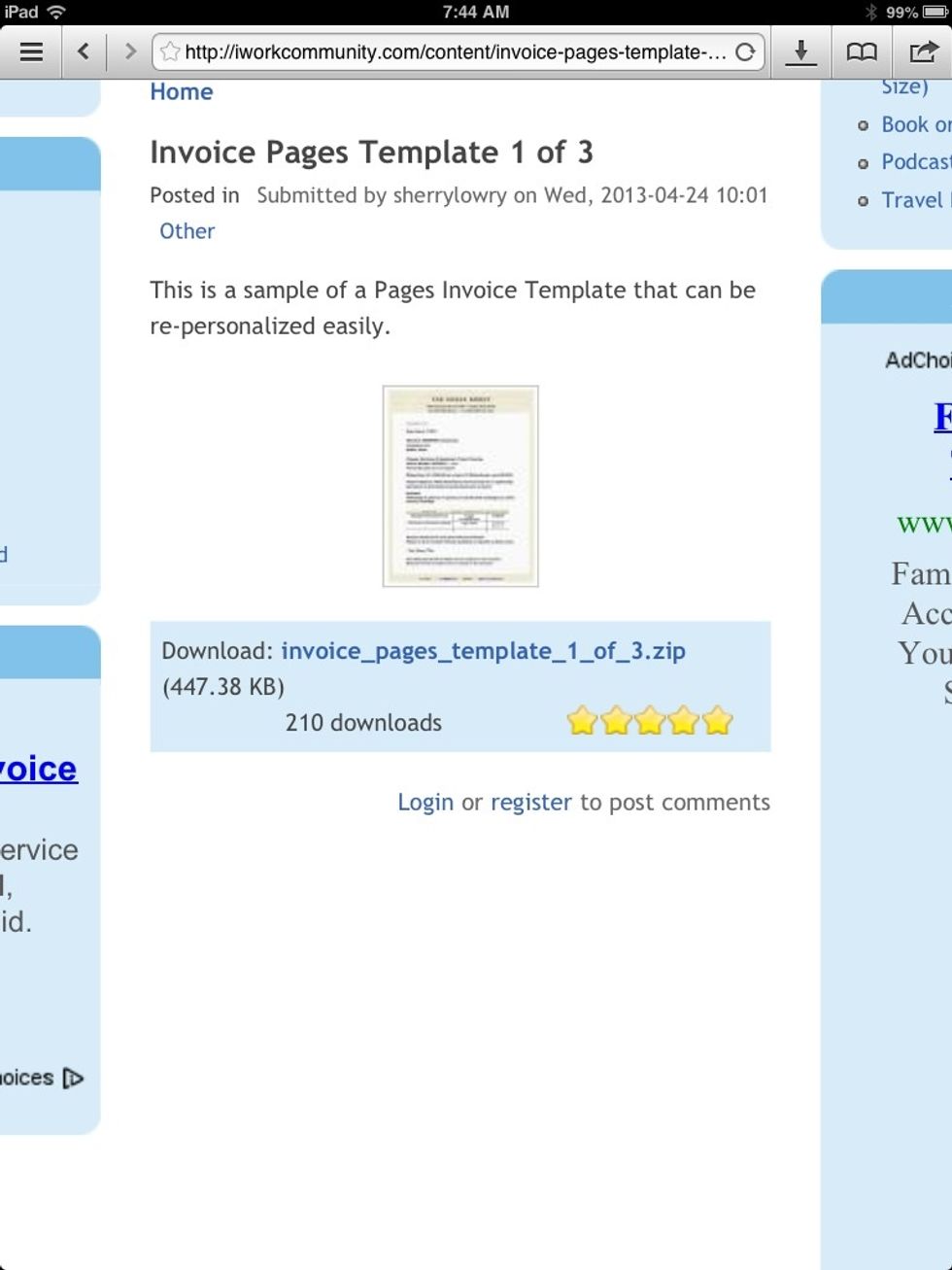 "Invoice_pages_template_1_of_3.zip" is my file name. I tap it.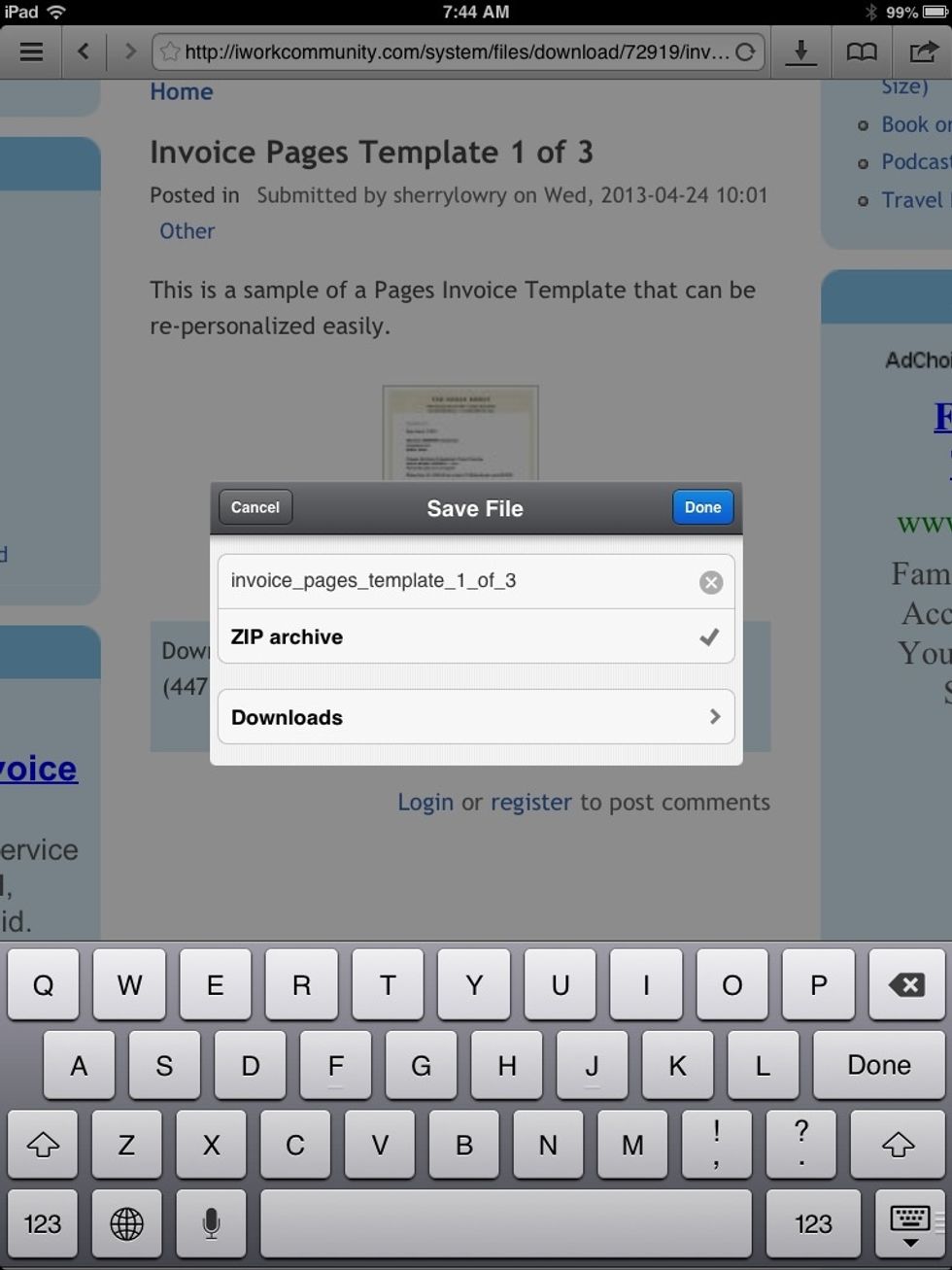 This comes up. Tap DONE. You could rename the zip file and also change where the app stores the file. I am storing it in DOWNLOADS.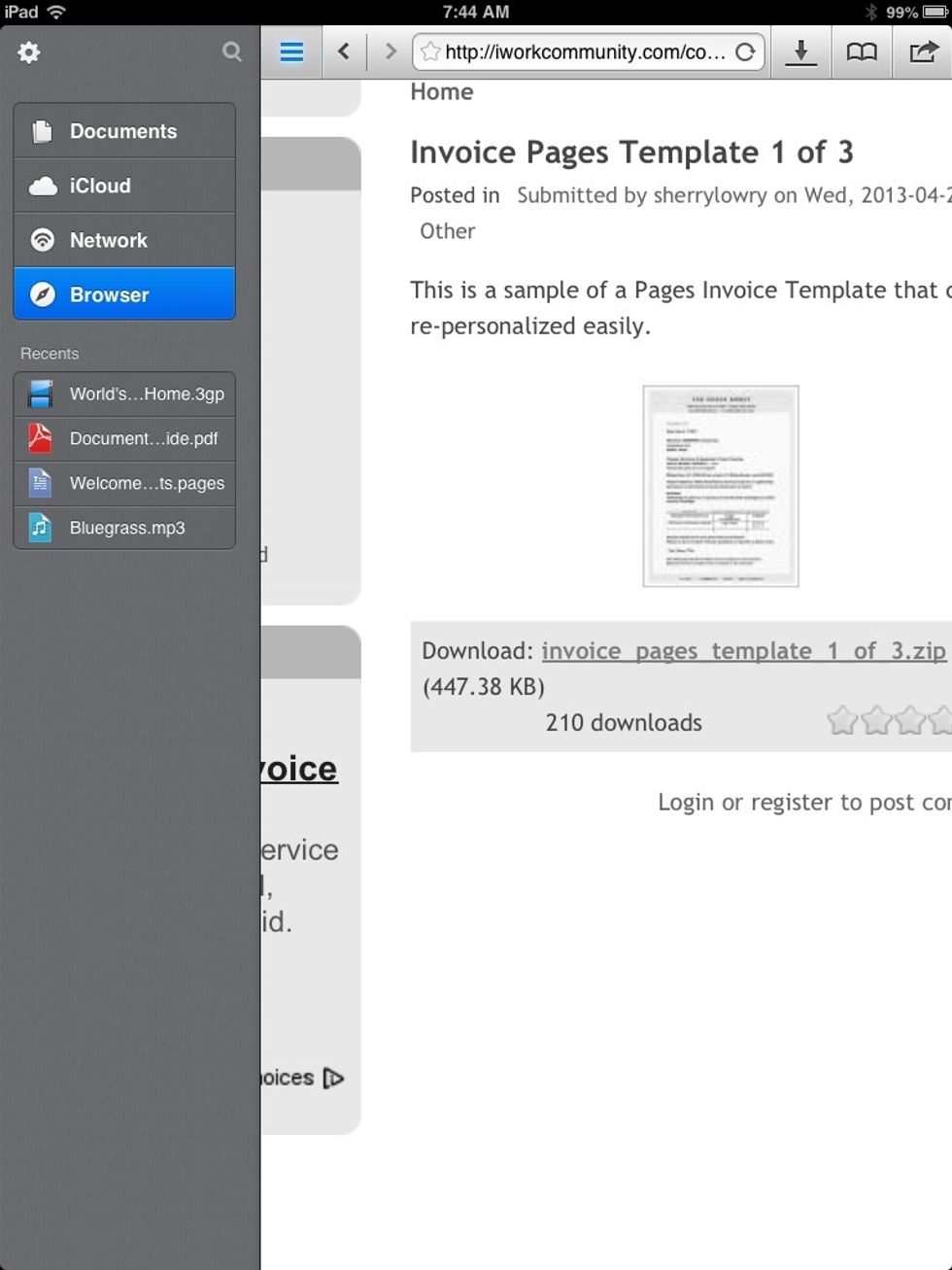 Tap the three horizontal lines at the top left of the screen.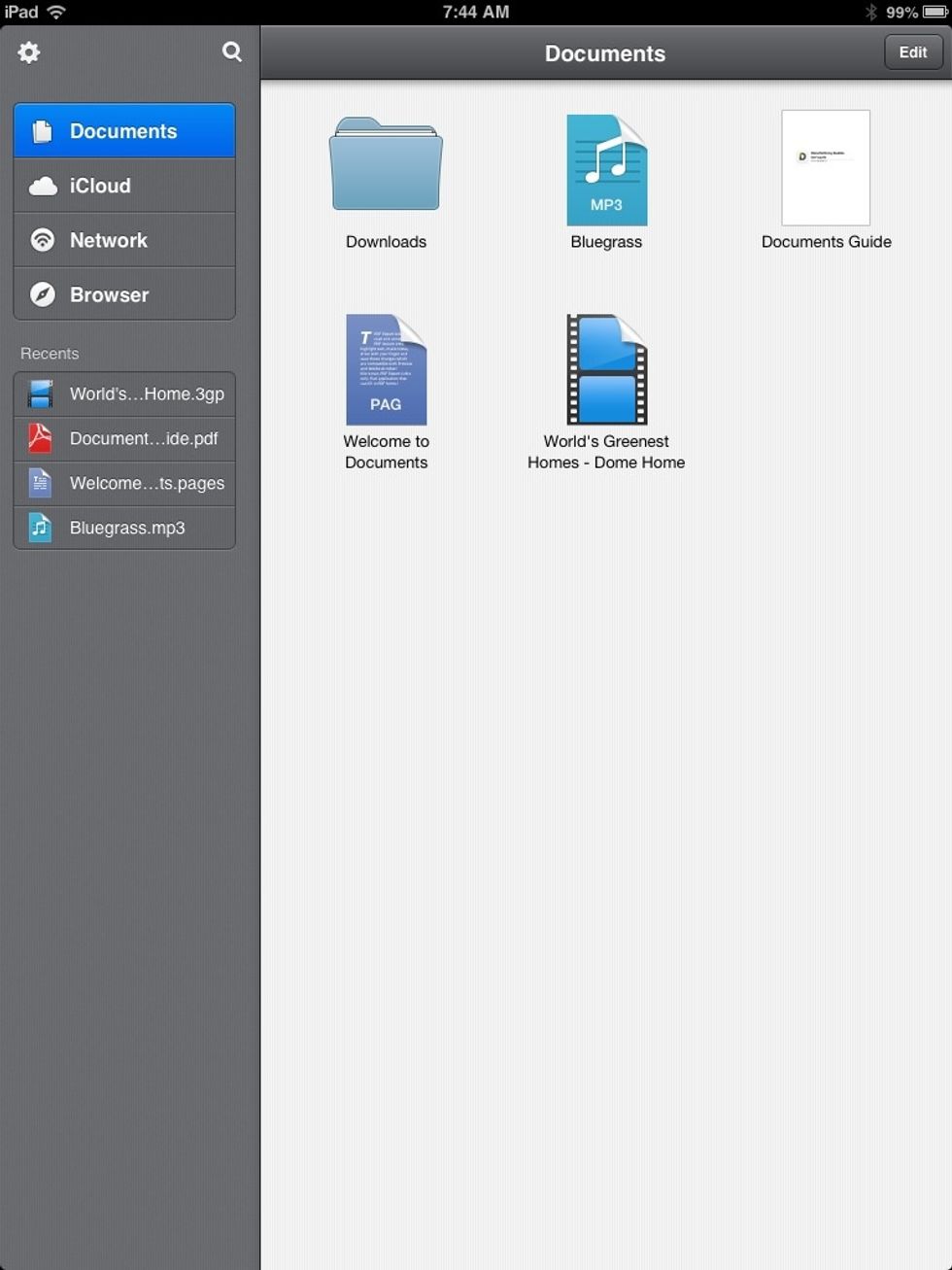 Tap DOCUMENTS and then tap the DOWNLOADS folder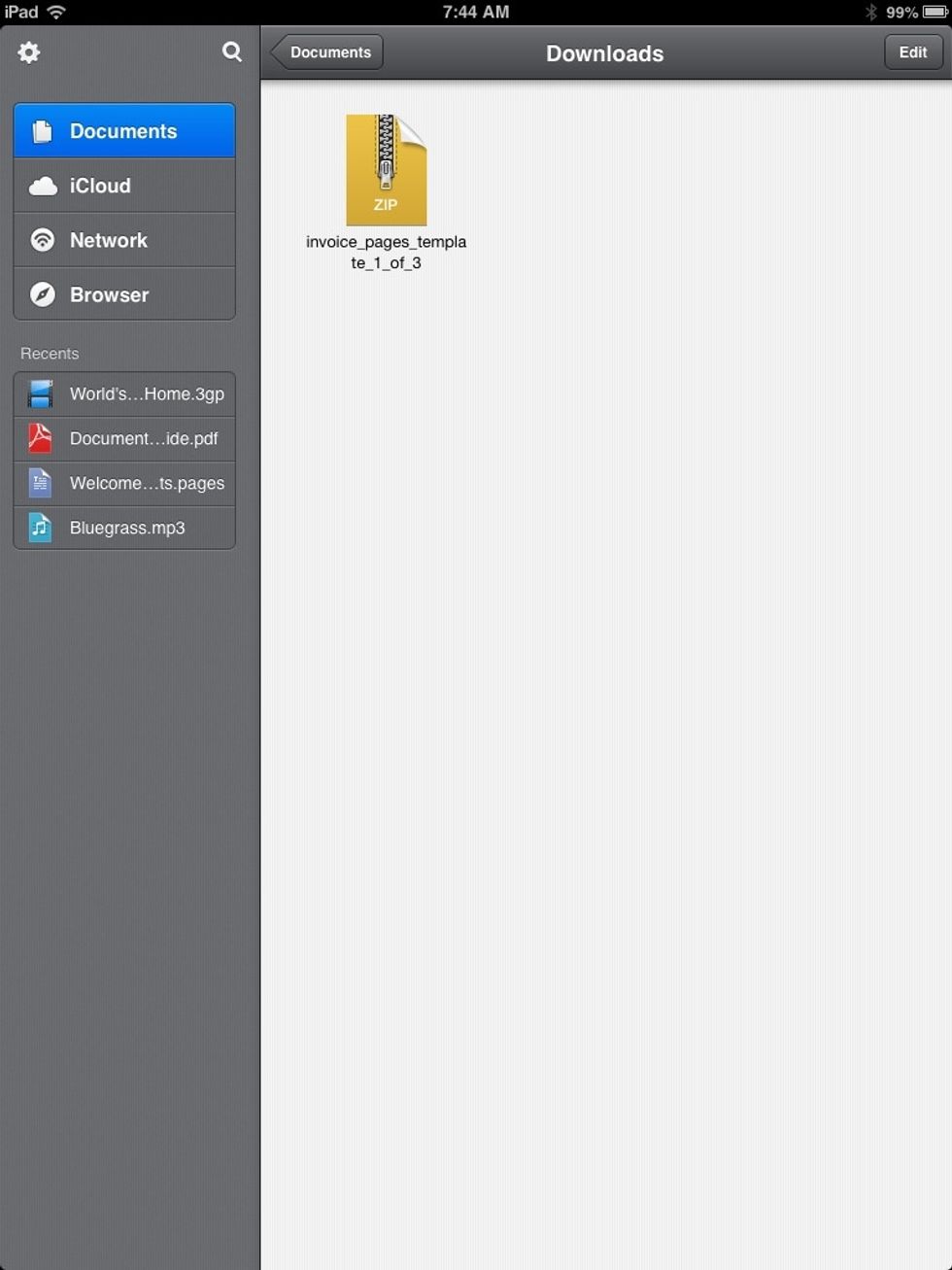 Tap the .zip file to unzip it.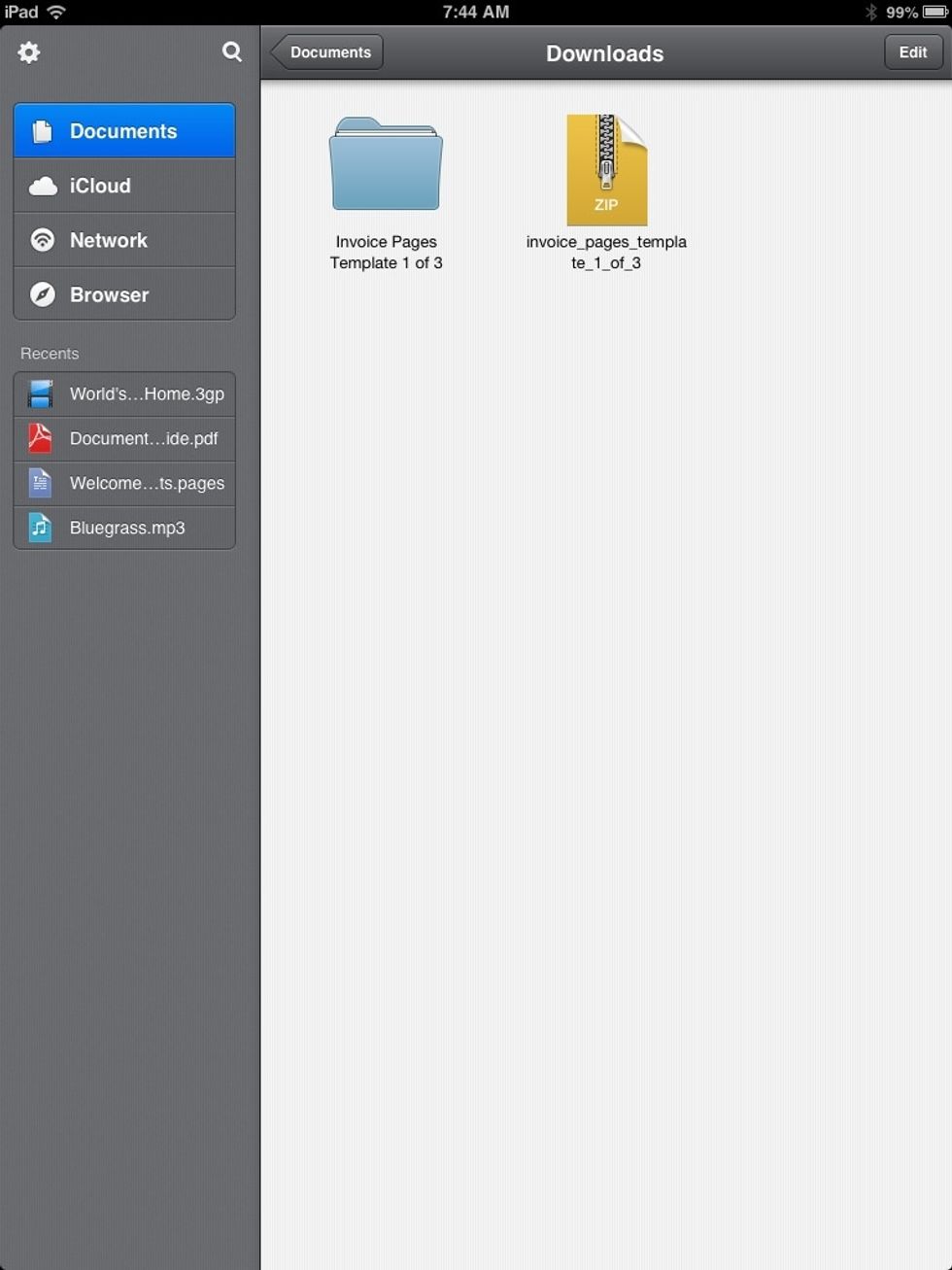 It unzips! My file comes with a folder. I tap it.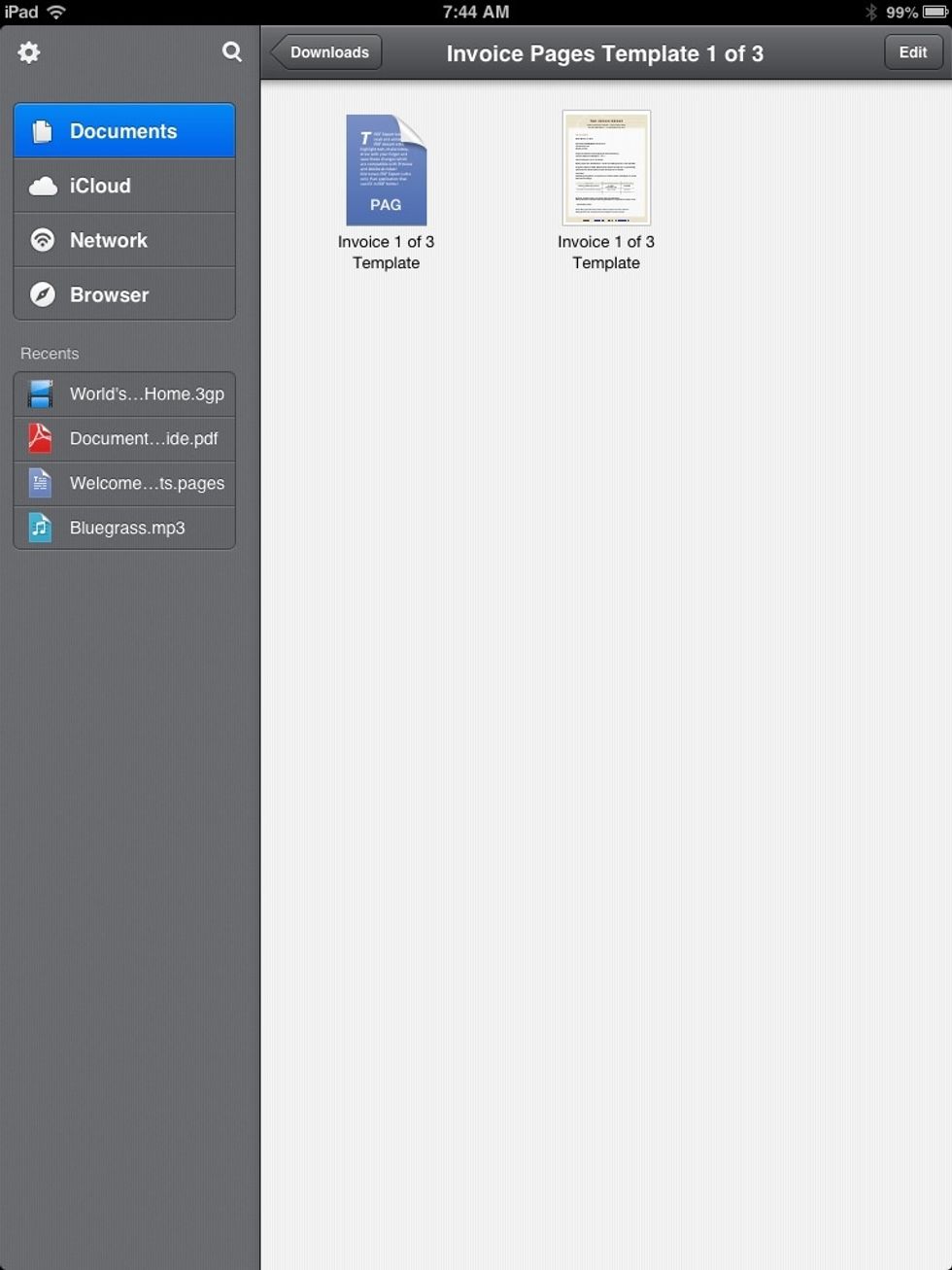 My PAGES file is on the left. (It says PAG on the icon). Tap EDIT
Then tap the PAGES file.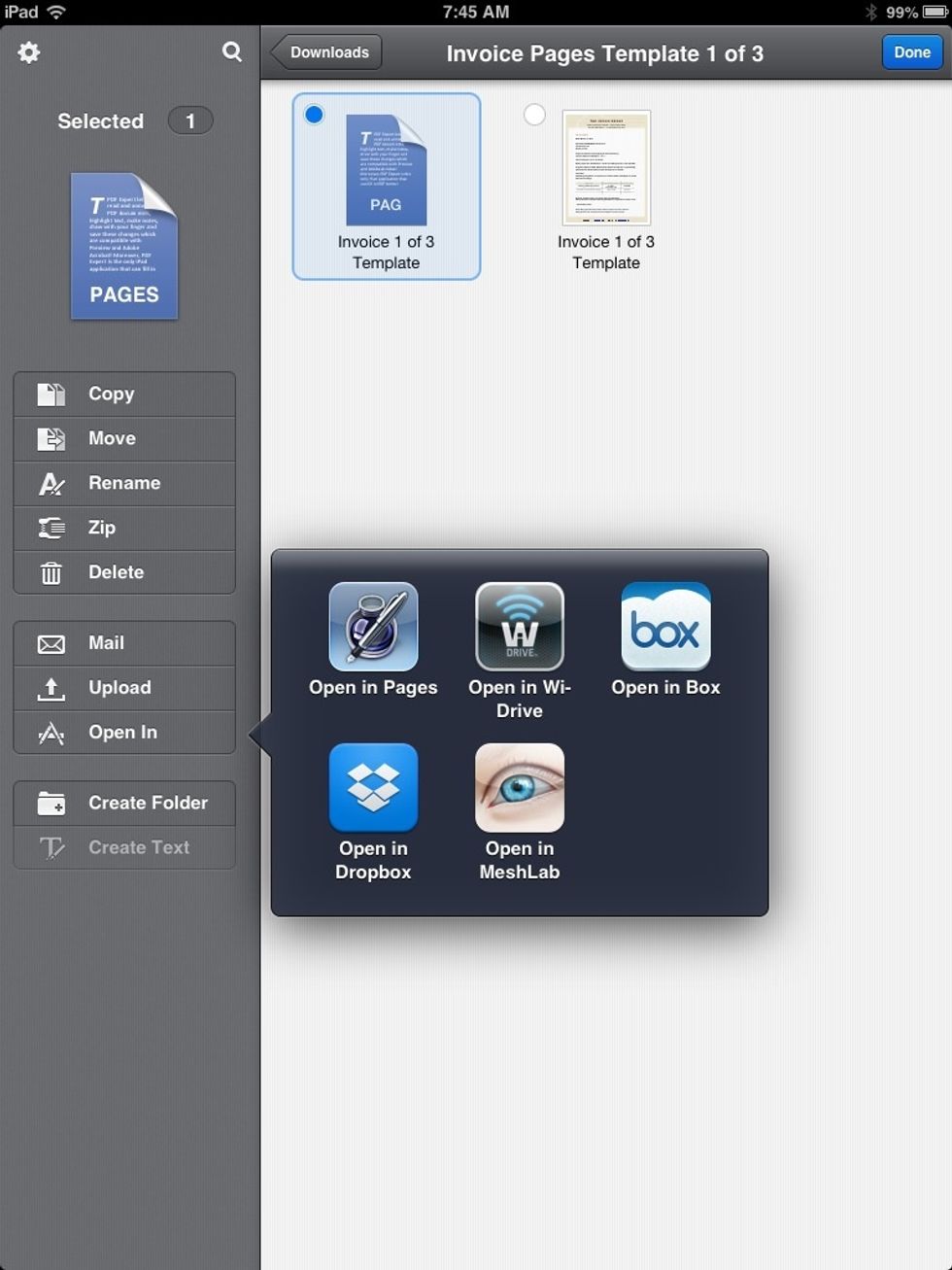 Tap OPEN IN. Then tap OPEN IN PAGES.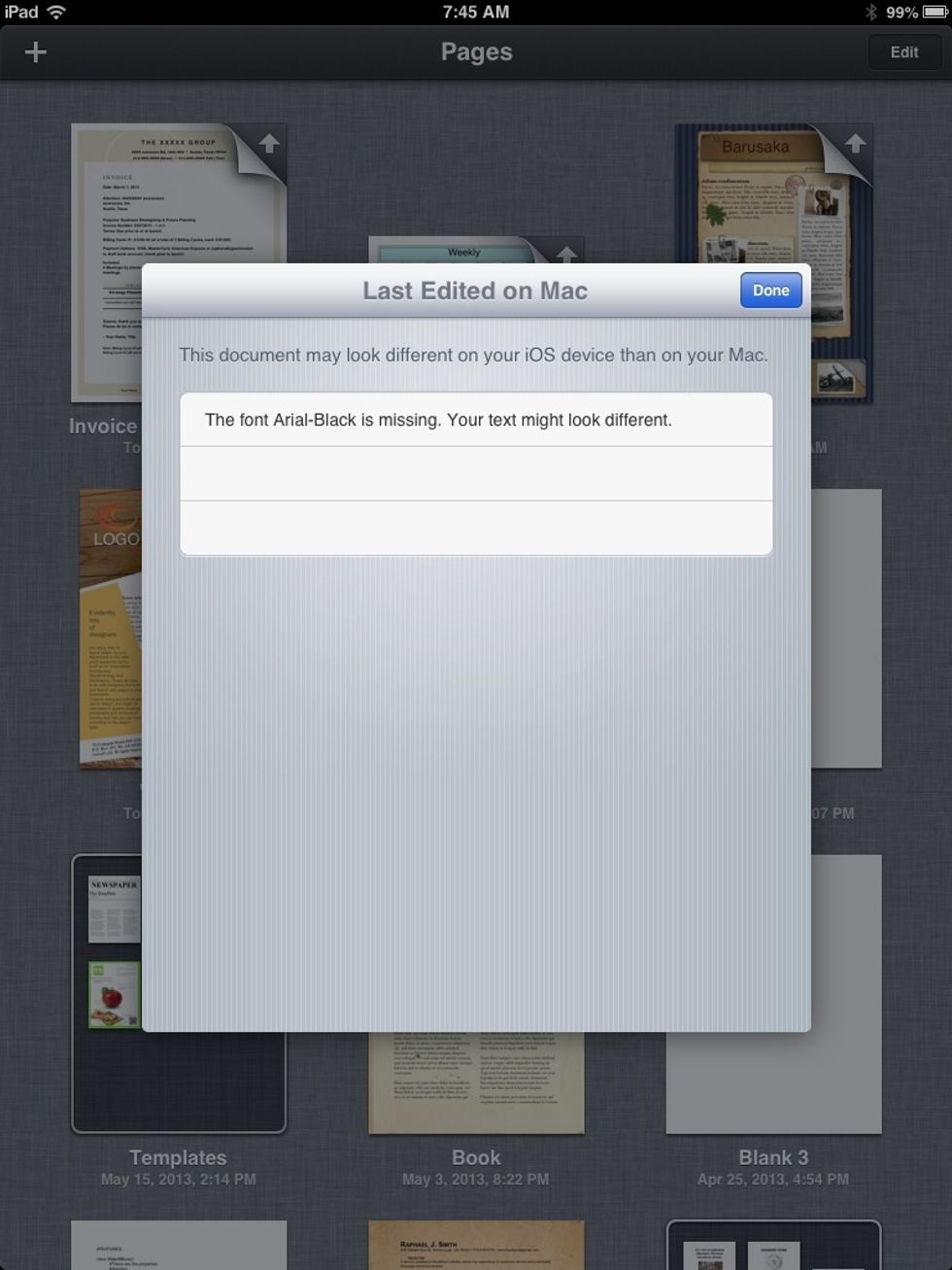 You might get a message like this. Tap DONE.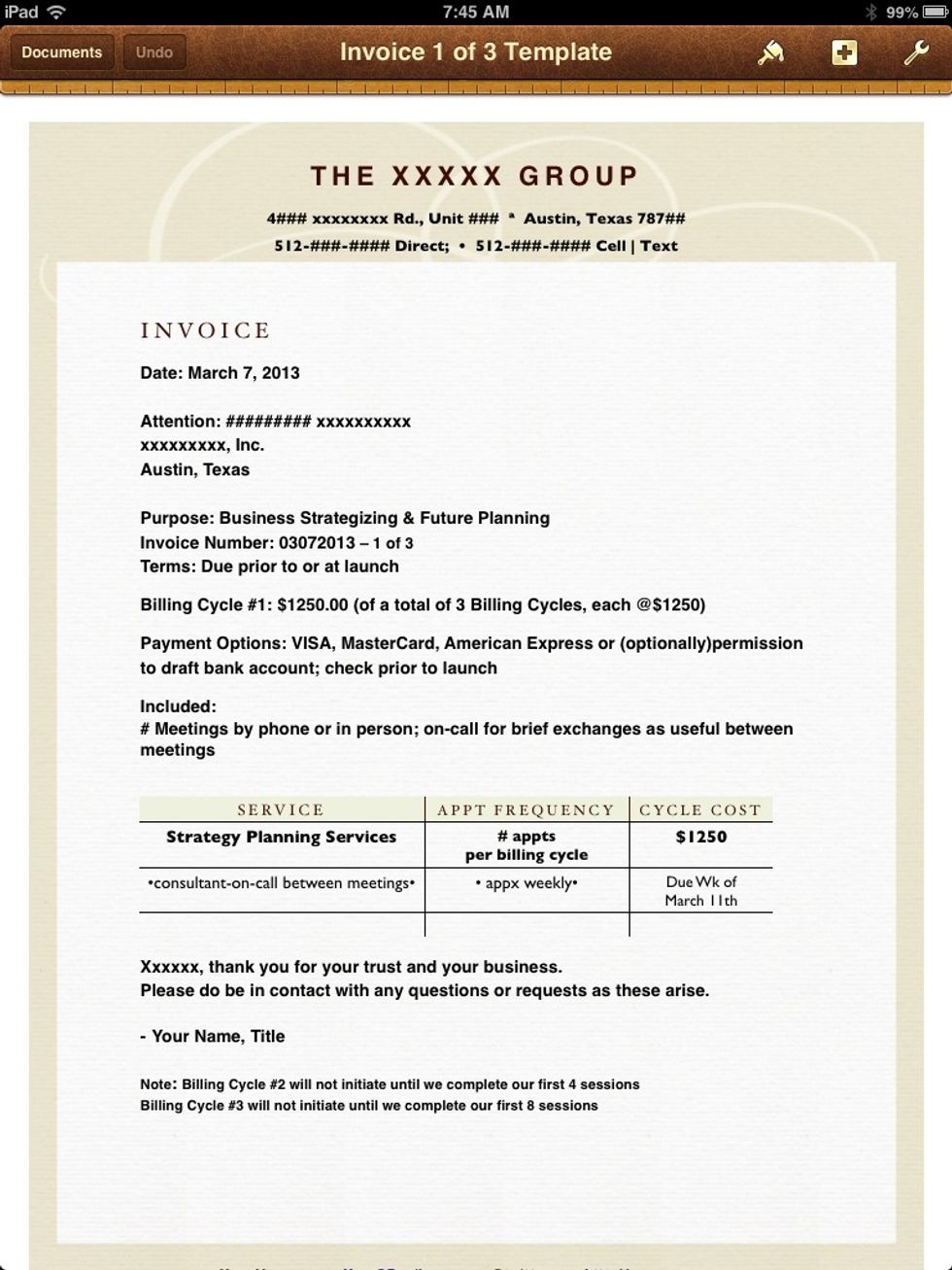 This is the document in PAGES.
Some documents come as template files and you will have to change the name of it for it to open. (.nmbtemplate to .numbers) (.template to .pages)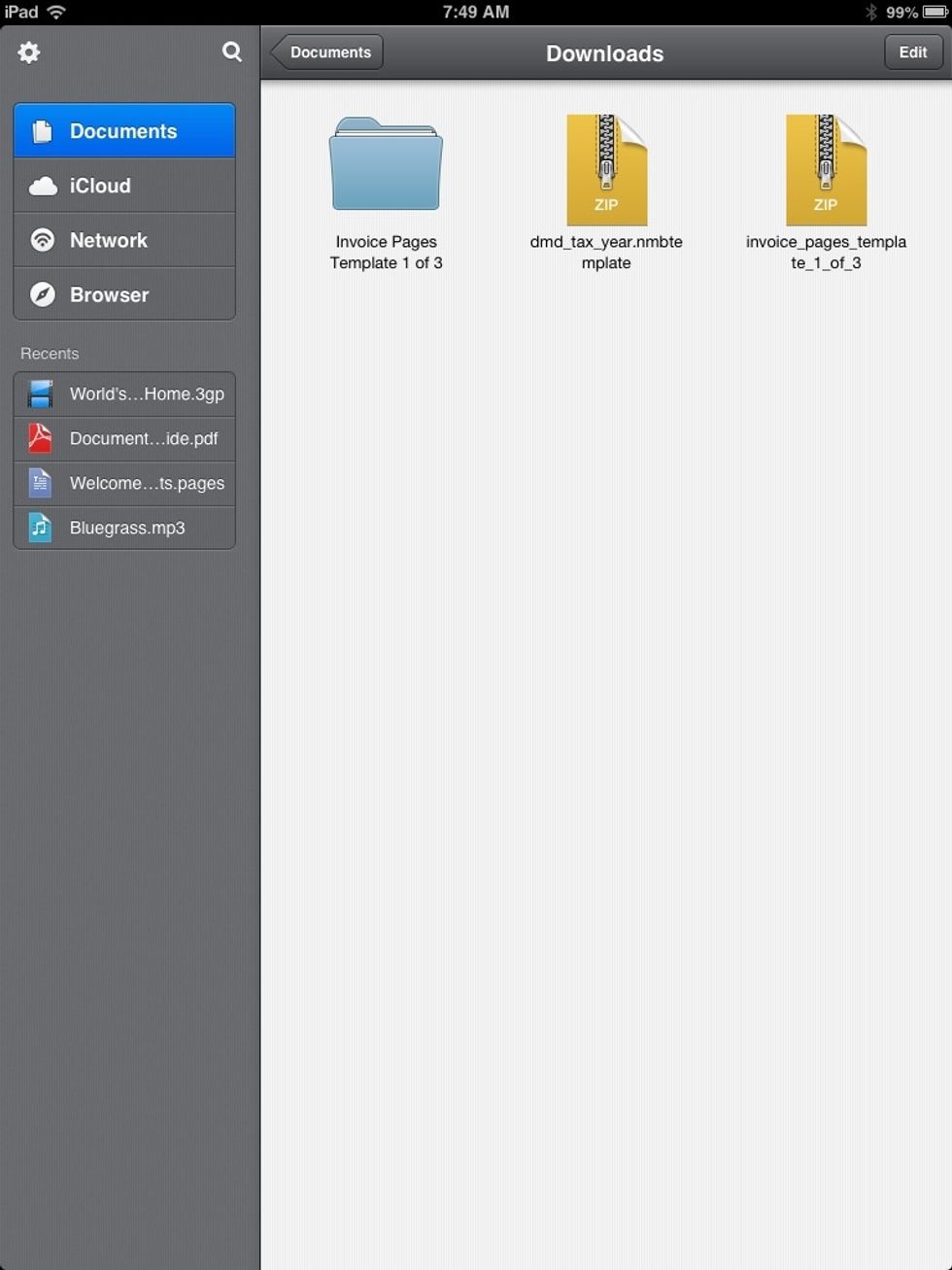 Unzip the file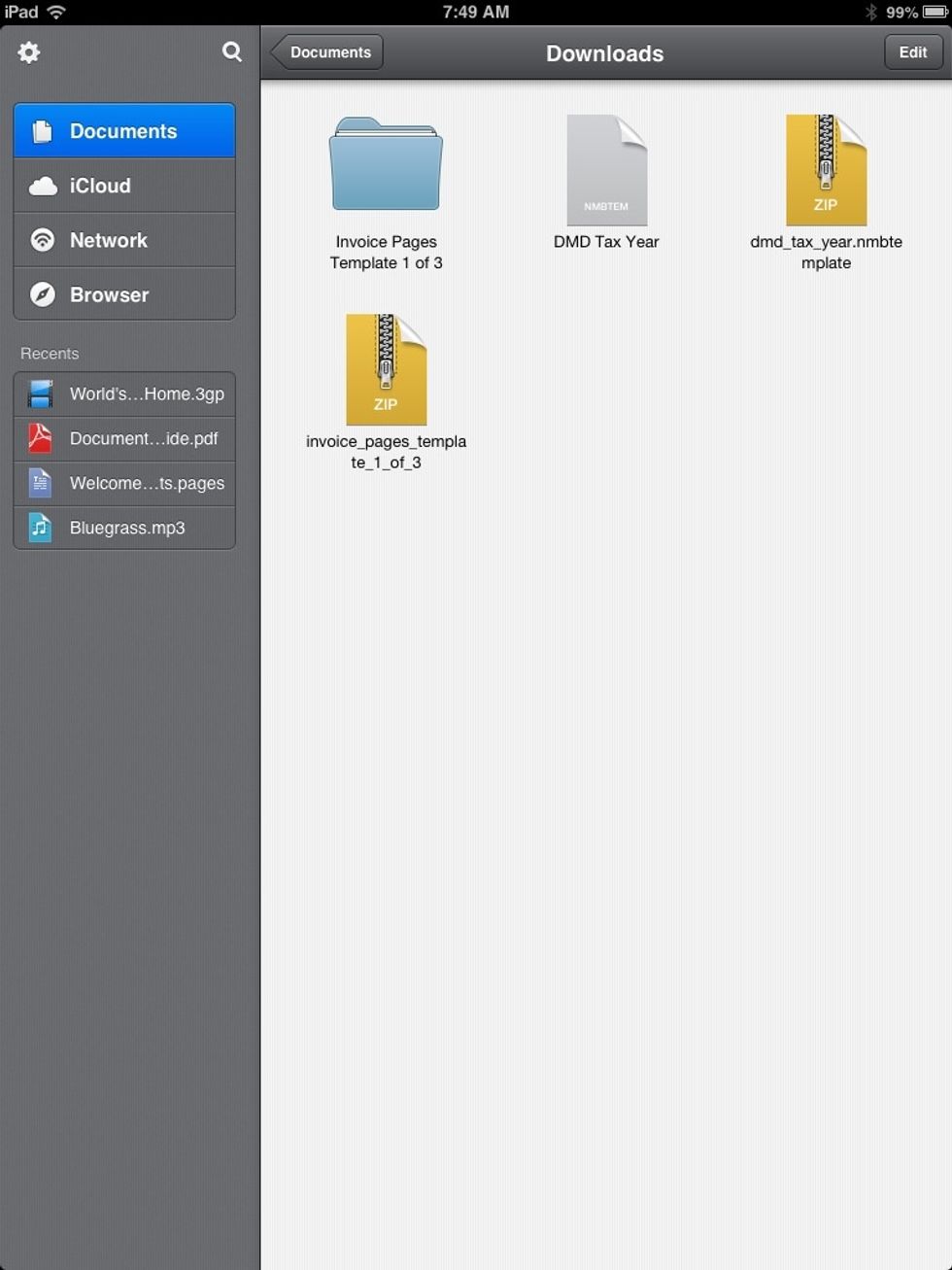 Tap EDIT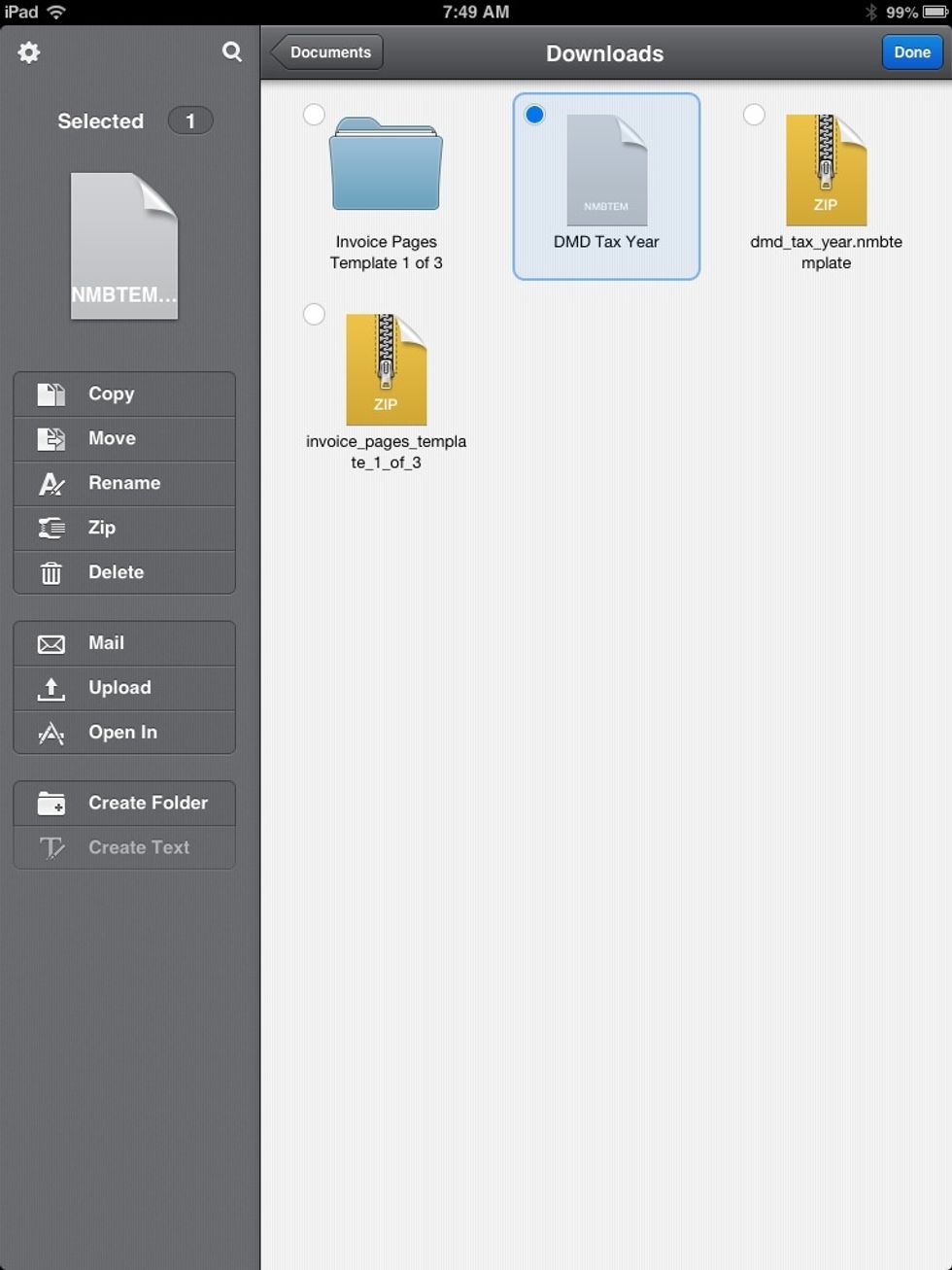 Tap the file then tap RENAME.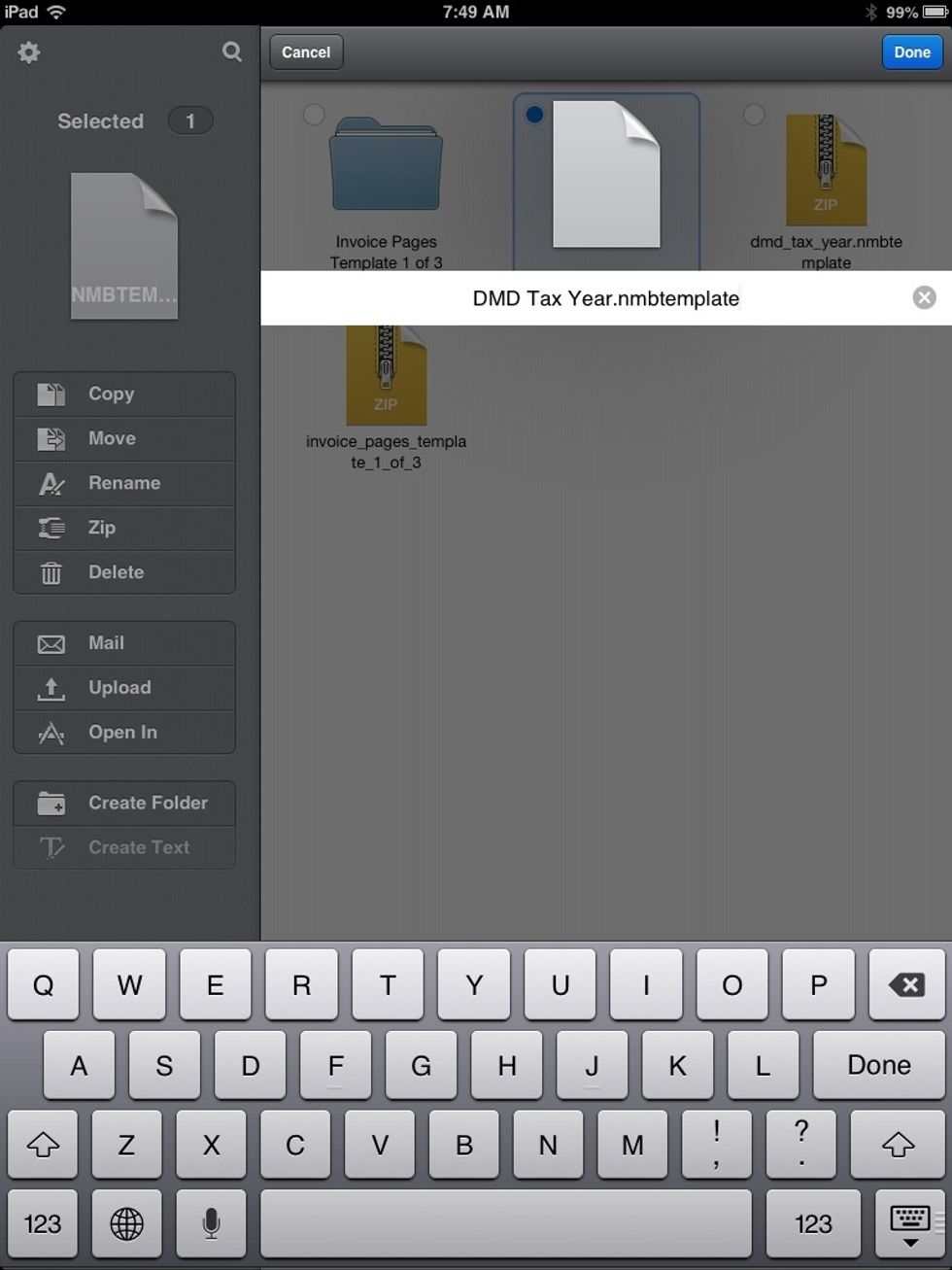 Change the end of the name from .nmbtemplate to .numbers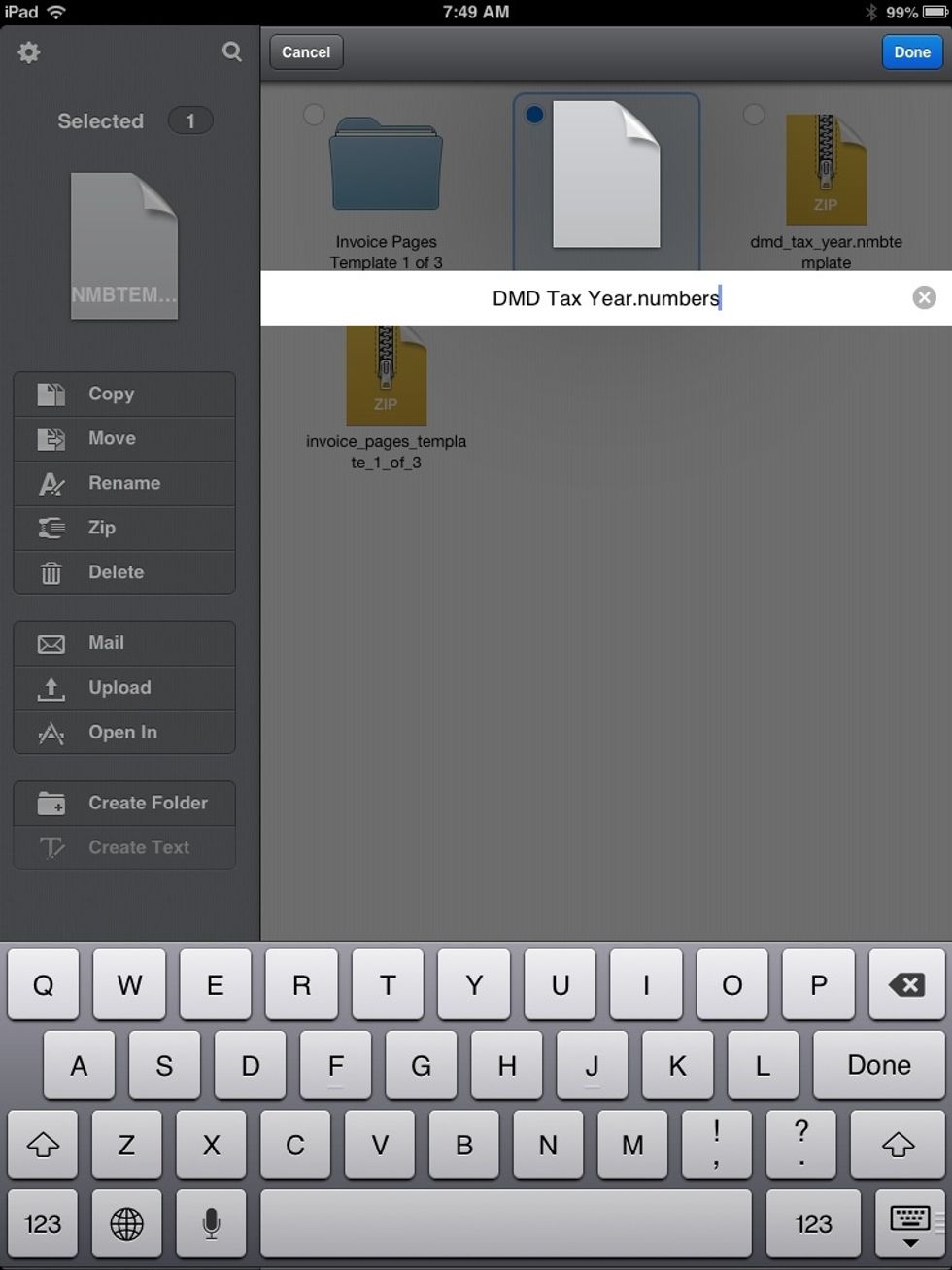 Like so. Tap DONE.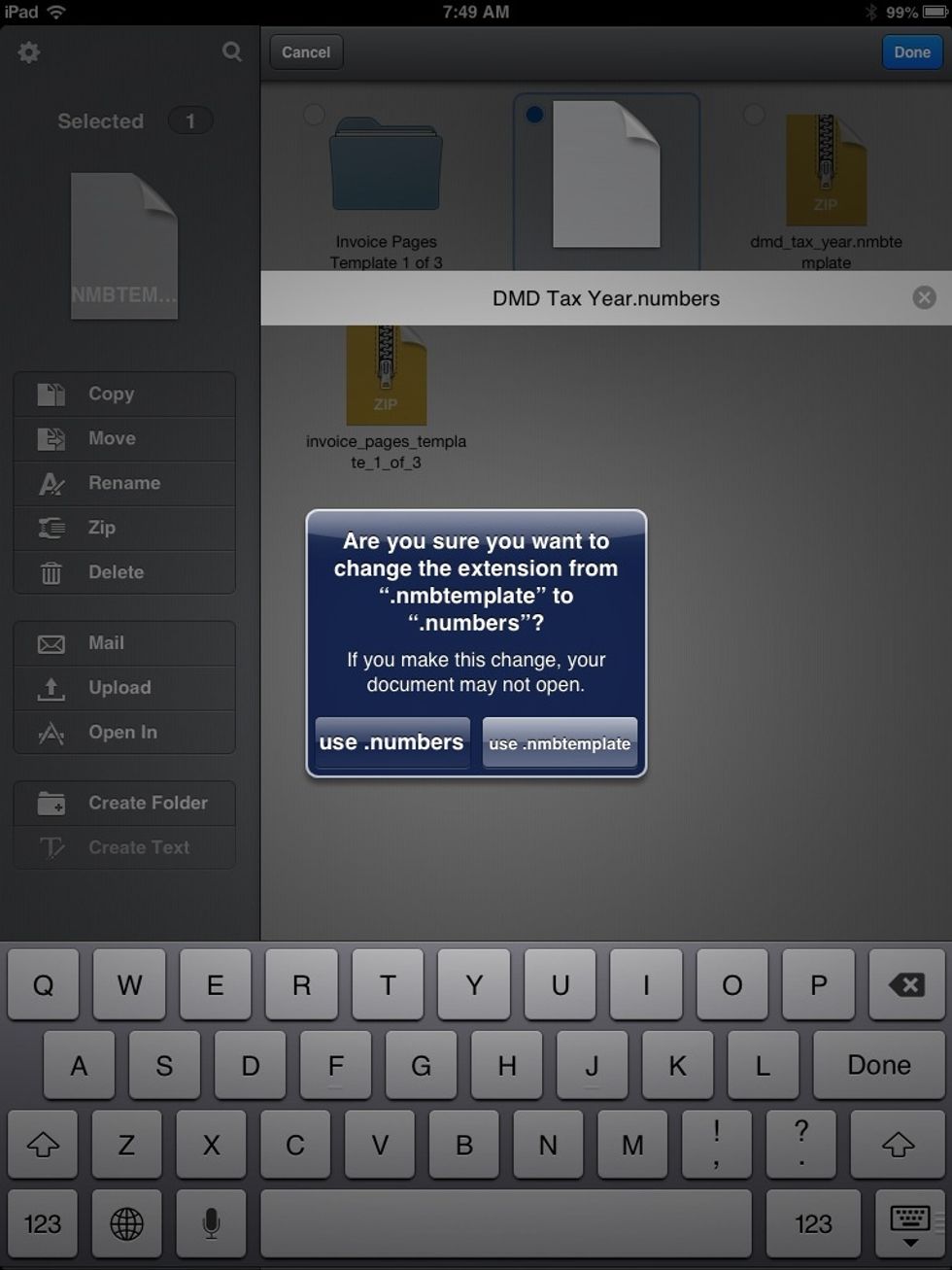 Tap USE .NUMBERS.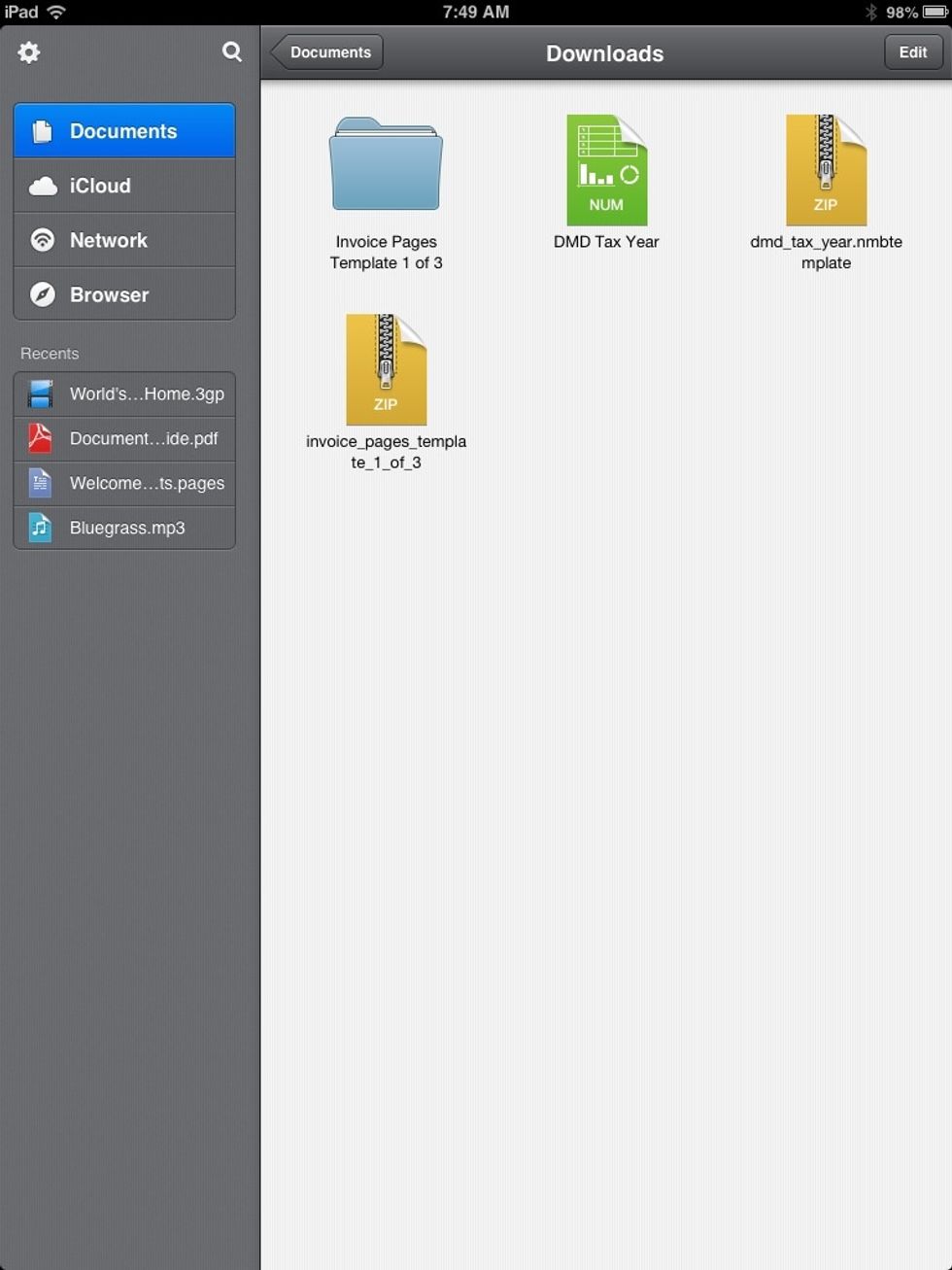 It is a NUMBERS file now.
DOCUMENTS BY READDLE app
Iwork apps