How to get kids to eat fresh fruits & vegetables
A large variety of colorful and/or artistic presentation combined with thumbs up down games make introducing new things a fun experience.
27
This is just one simple example of how I serve fruits. (If you are interested in more visual samples let me know by dropping a comment and I will gladly update this publication with more photos)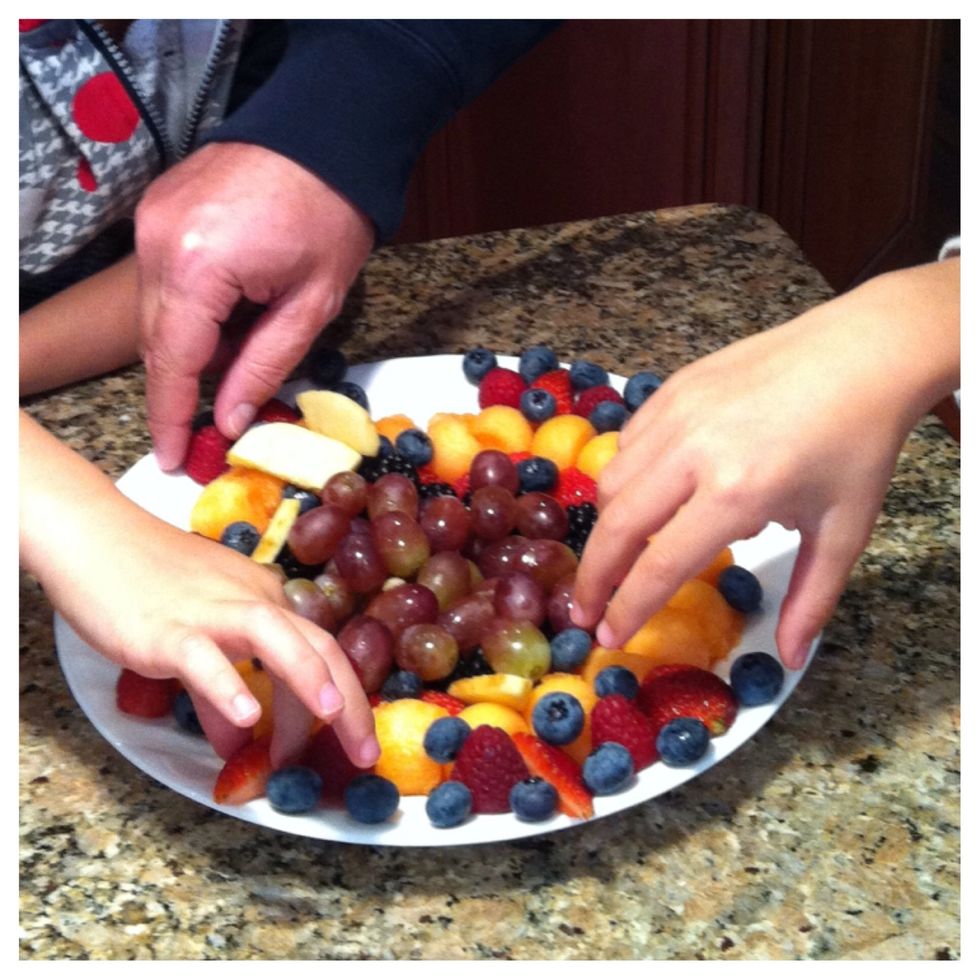 I left the plate on the table and it didn't take long before my little (and big) vultures dropped by :)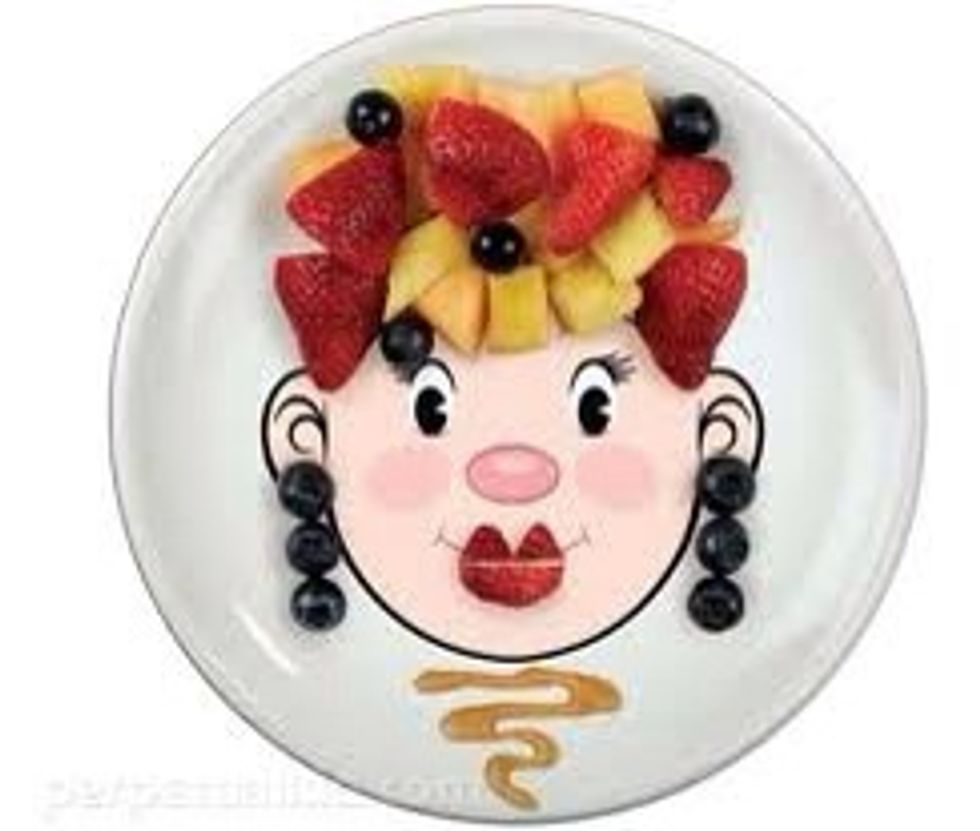 Food face is another great way to get the little ones to eat more fresh fruits and veggies. Google food face images for more info
I call these apple peanut butter mini sandwiches. I serve these as a healthy snack when the kids get home after school.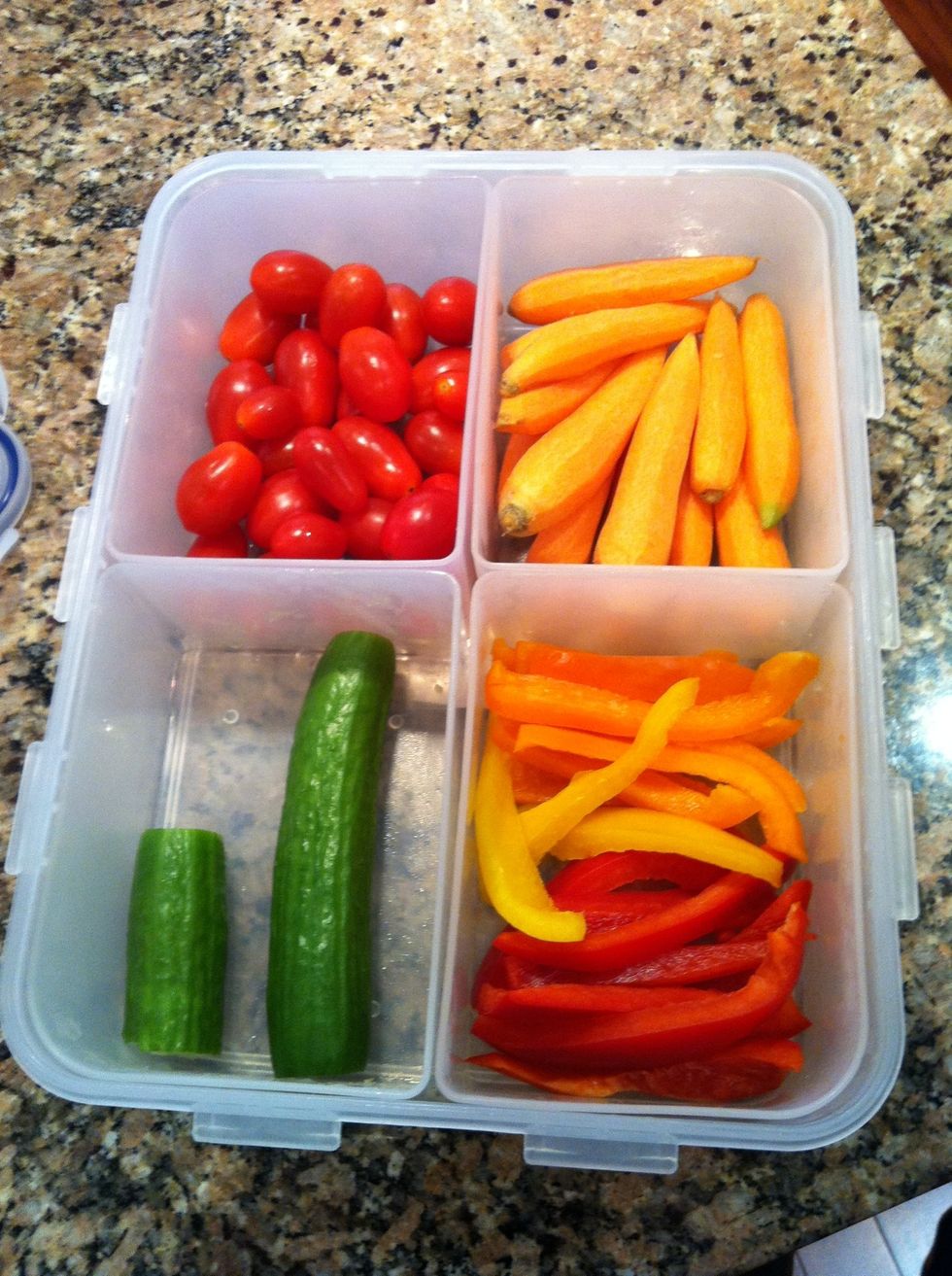 I replenish this vegetables container on a daily basis. While the kids wait for dinner they munch on these. They also fill a ziplock with veggies for their lunch box ( one rule - at least 1 of each)
Every once in a while I change the variety by replacing the cucumbers with broccoli, cauliflower, mushrooms, zucchini and green beans.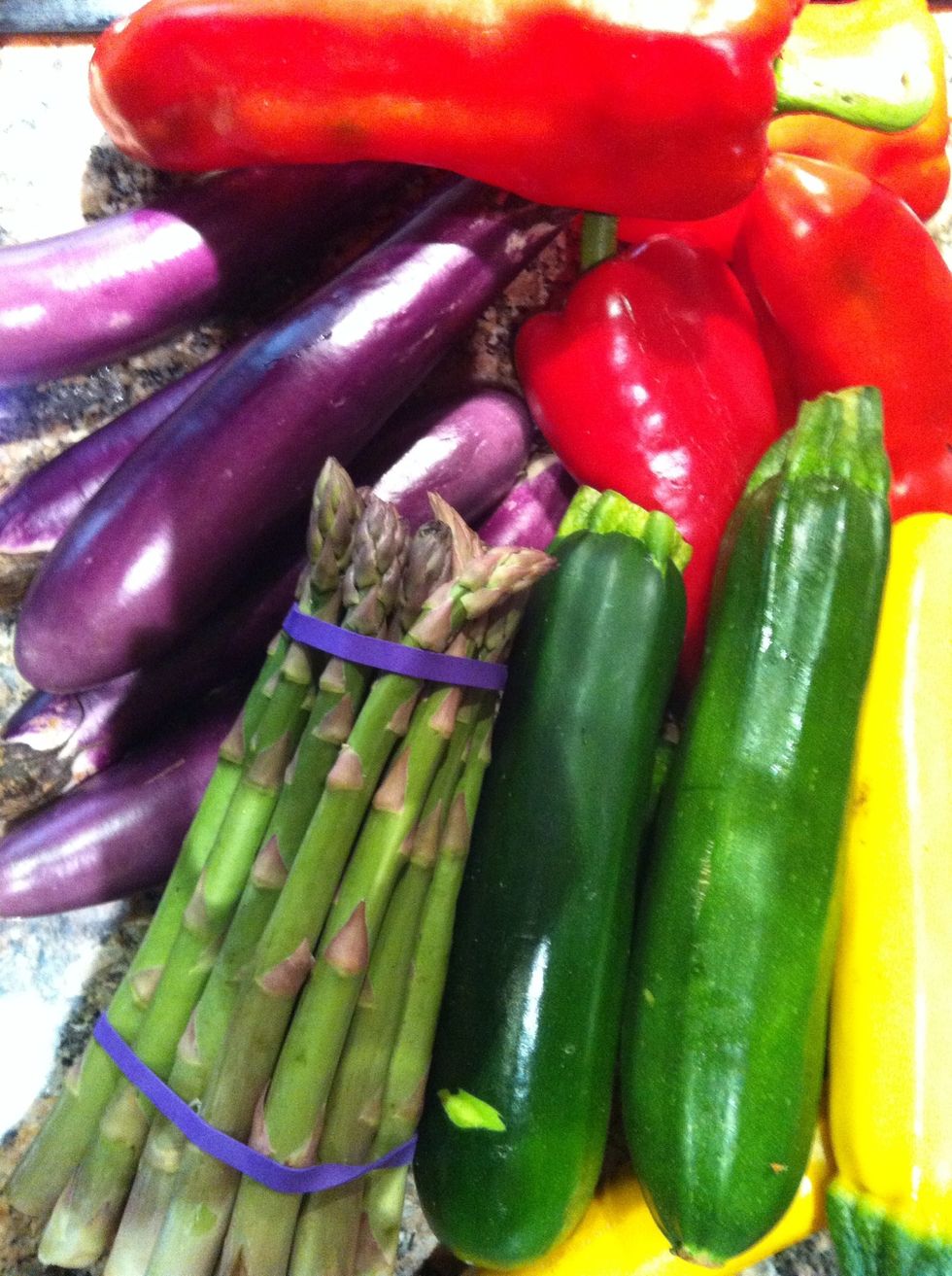 When it comes to vegetables my husband doesn't really eat the fresh kind. But he does like the grilled kind which is very easy to prepare and goes great with steak.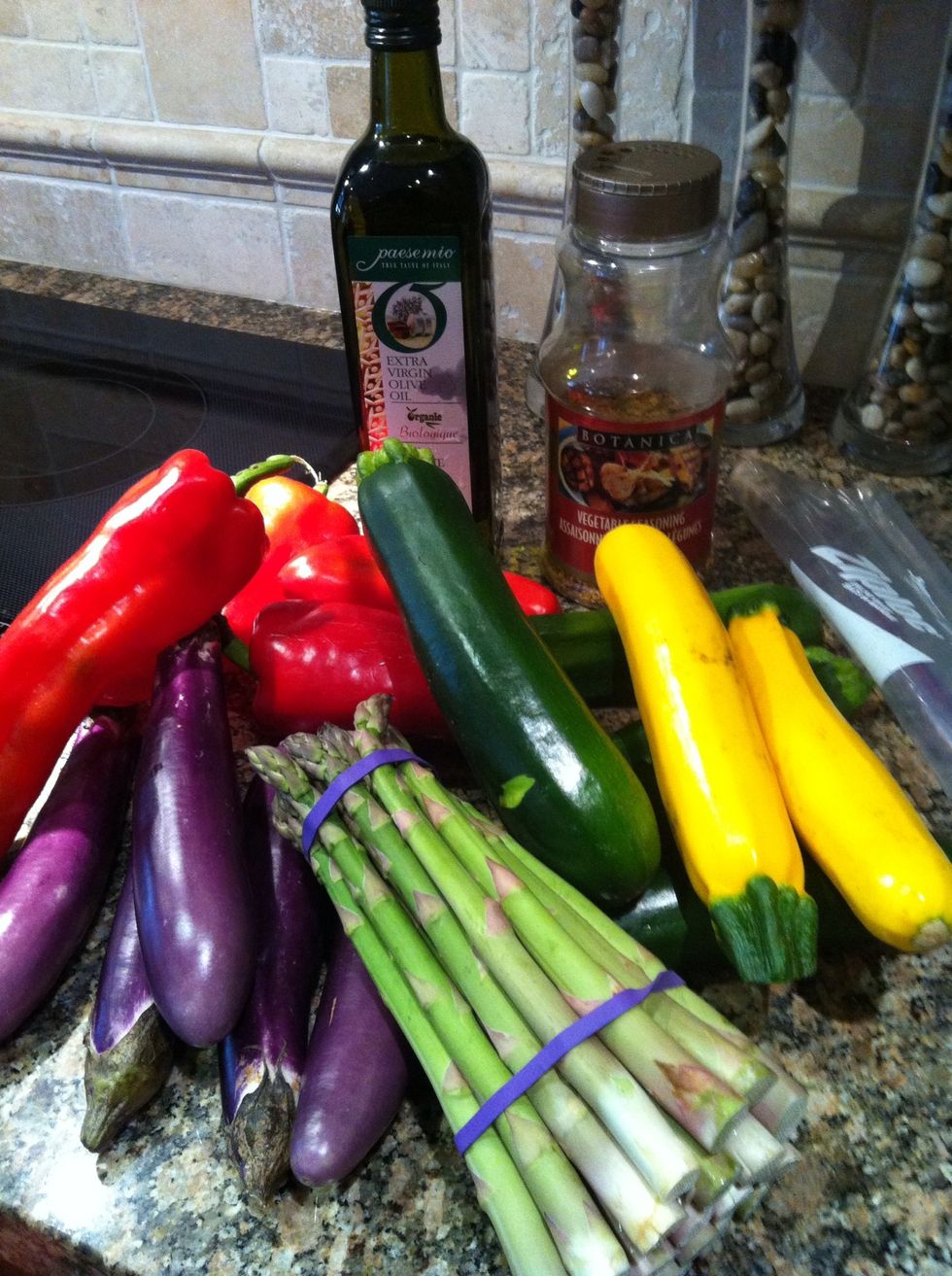 Cut the Asian eggplant and zucchini into 2-3 long slices and core the peppers. Drop all vegetables into large ziplock bags and coat with olive oil and spices. Remove from bag, grill and serve warm.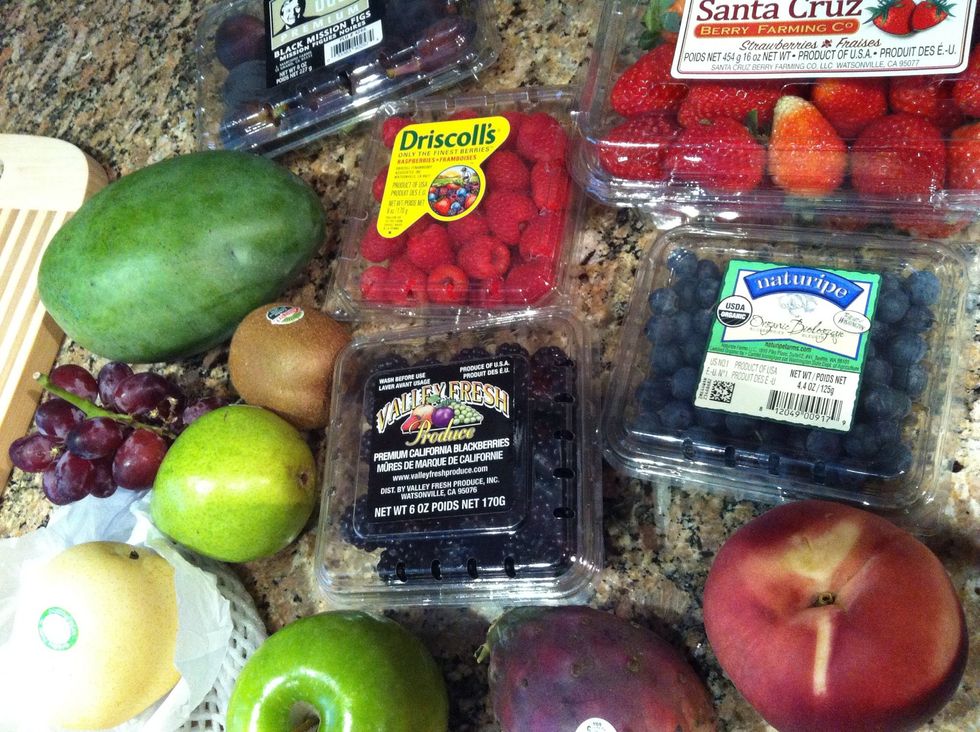 My kids like to play guess the name of this fruit (can also be played with vegetables). I often add a mystery fruit like persimmon, Asian pear, lychee and sometimes a fruit they are not a fan of.
I cut all fruits into bite size. The kids close their eyes and open their mouth. Each kid gets to try the same fruit at the same time. Then on a count of three they shout the name of the fruit.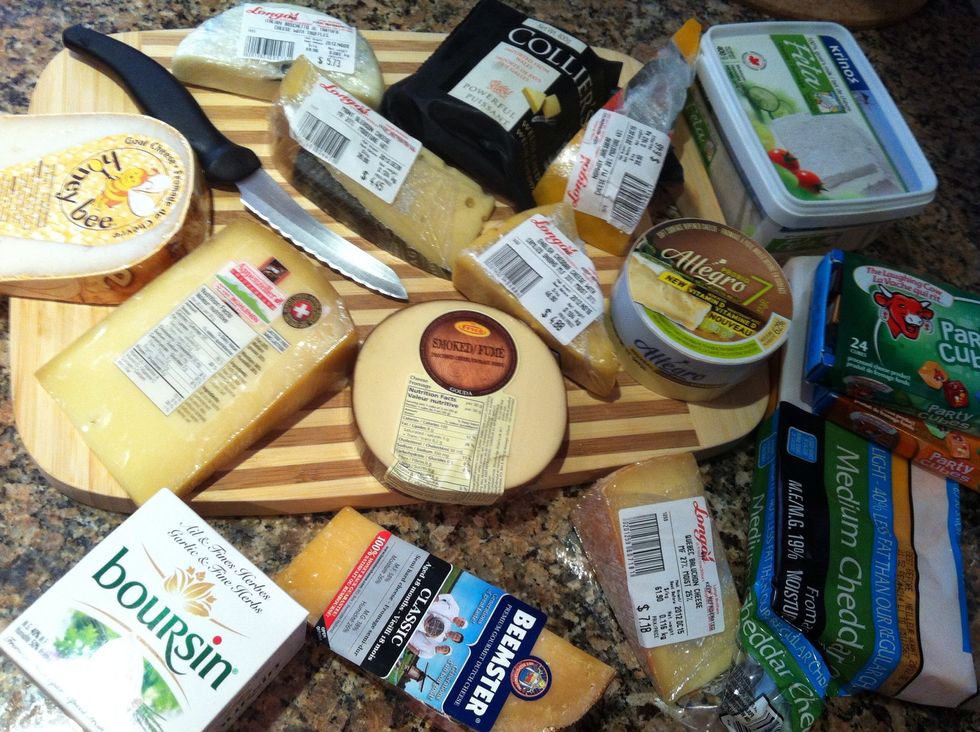 We play a similar game with cheese. I cut about 10 kinds of deli cheese into bite size. Each kid then gets to sample a cheese bite. Starting with the mild flavored all the way to the bold flavored.
After each sampling, the kids use the thumbs up down (or side way) method to let everyone know if they liked that flavor. Encourage the kids to collect an extra piece for each cheese rated thumbs up.
If you are trying to introduce blue cheese consider playing this game blindfolded. Also try sampling the cheese with figs, nuts, grapes, honey, strawberries and even chocolate.
Simple arrangement I put together last night. Unfortunately, the photo's angle doesn't do it justice... I used pineapple top for the center and stuck strawberries and red grapes.
Top view... This plate contains strawberries, kiwi, persimmon, pineapple, figs, green and red grapes, raspberries, mango and cantaloupe. Left over fruits were mixed and stored as a fruit salad.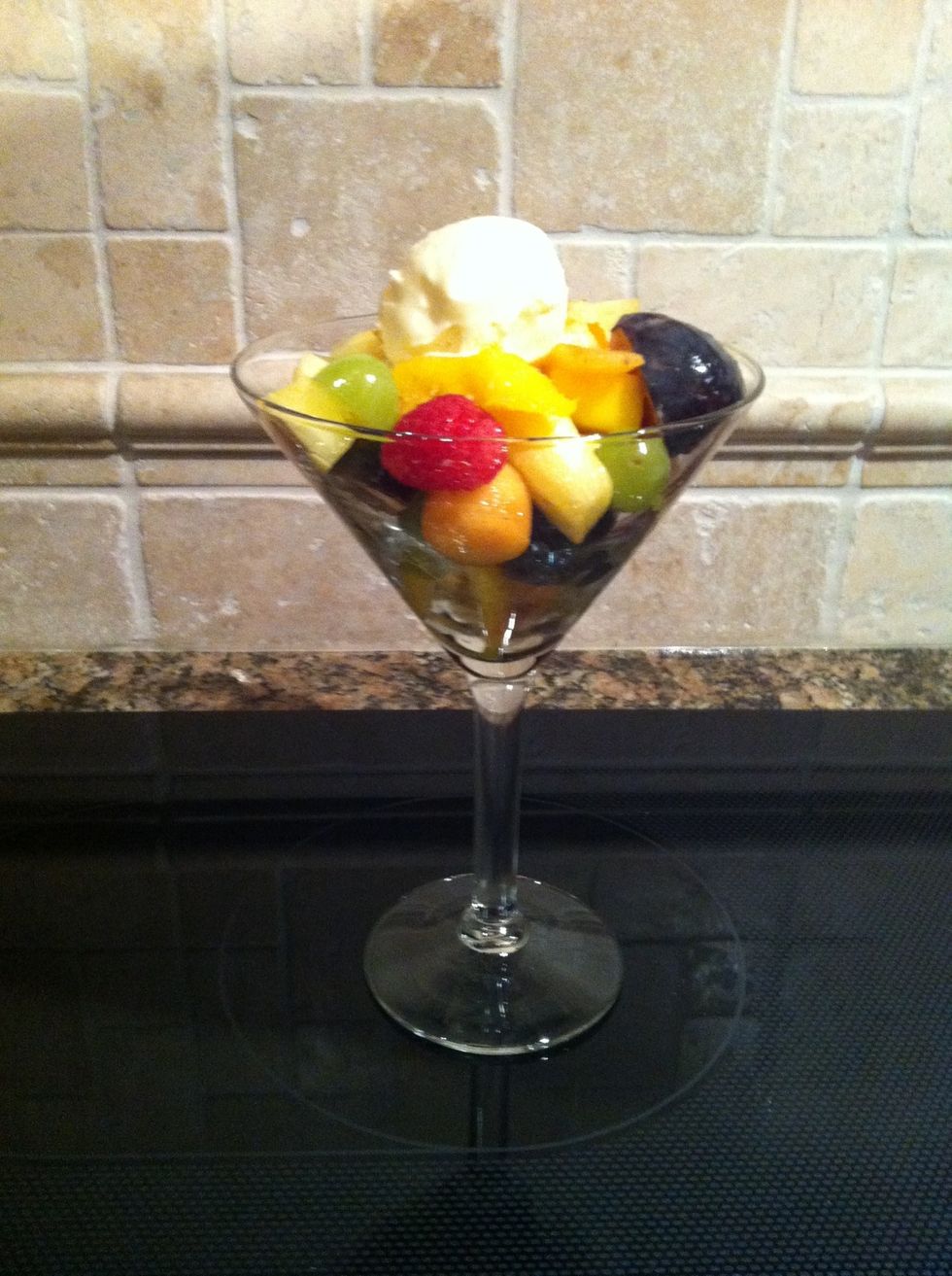 Tonight's desert was a fruit salad topped with a scoop of French vanilla ice cream, served in a martini glass.
fruits
Vegetables
Cheese cubed