How to get ios 8 to read text out loud (not voiceover)
Get iOS 8 to Read Text Out Loud (Not VoiceOver)
14
iOS 8 added a new text to speech feature that can read any text on your screen aloud. This is not the voiceover feature. This can basically turns text into a sort of audiobook you can listen to.
It'll work on things like websites in a browser or a notes app. It allows you to adjust the speed of the text and jump to the next or previous paragraph with a tap on the controls.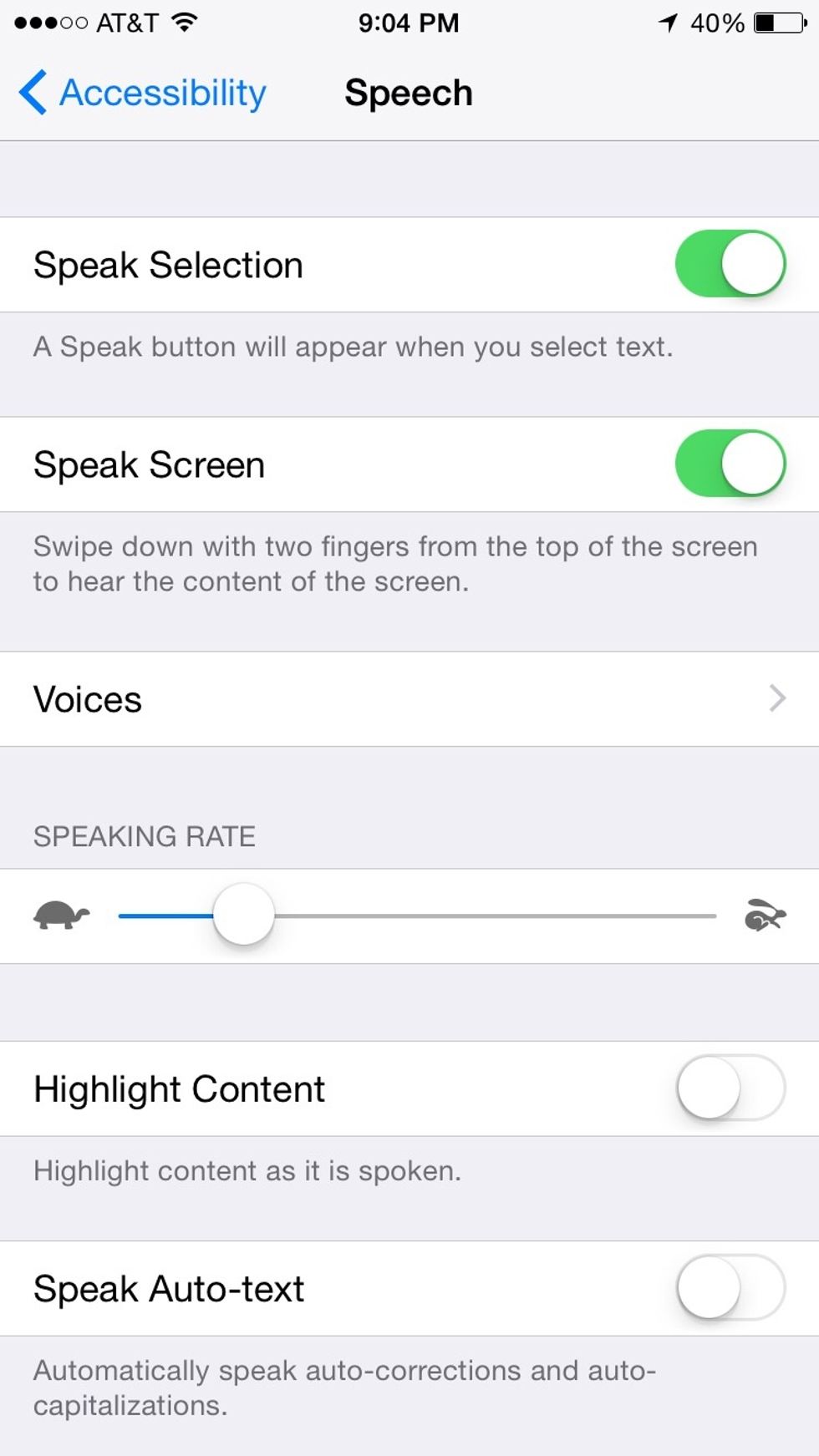 To set this up go to settings/general/accessibility/speech and toggle the Speak selection and Speak screen settings to "On".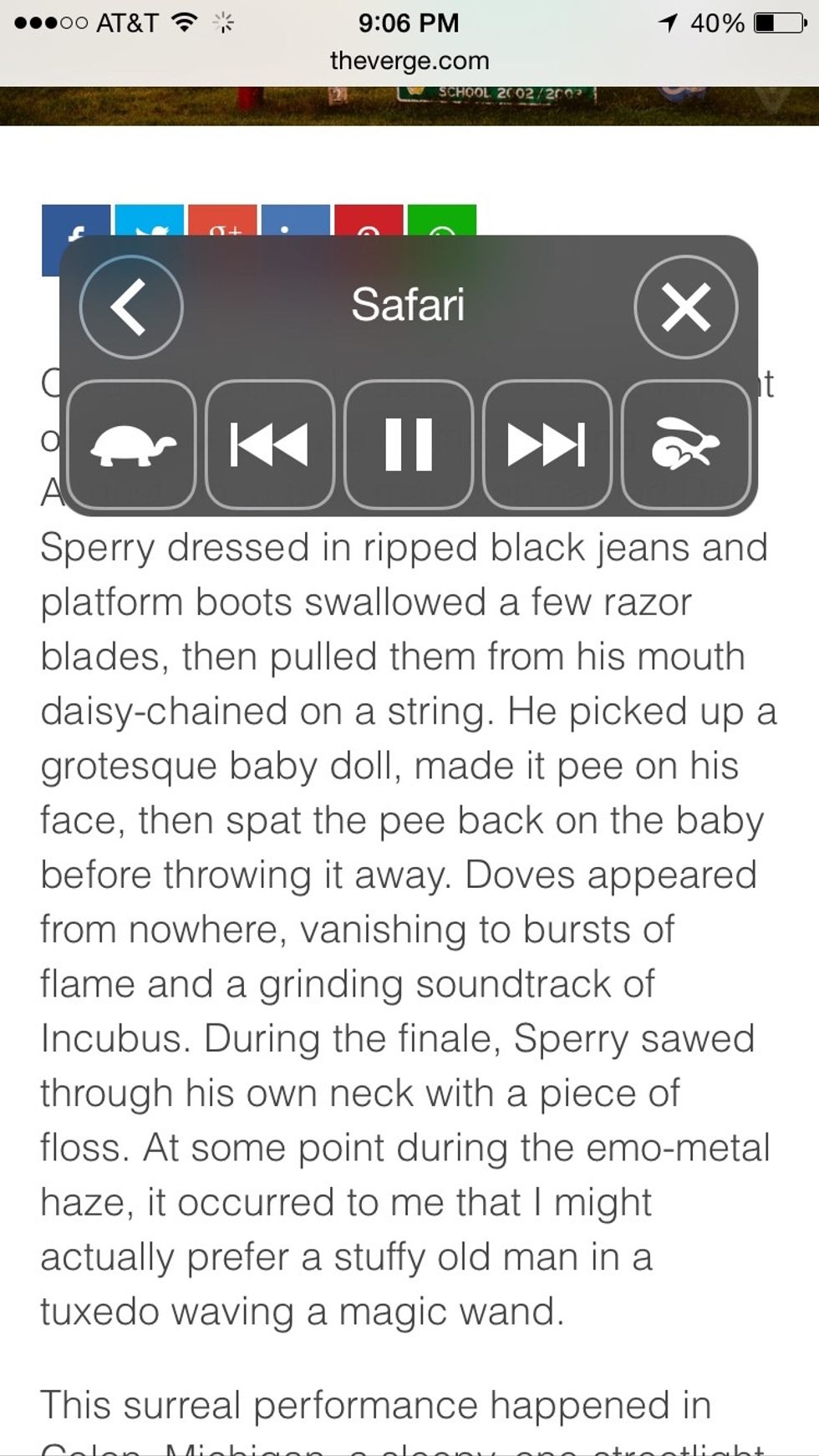 Now to open the speech feature. Do a two finger swipe down from the very top of the screen down to the bottom of the screen. Make sure your fingers are far apart so it won't open notifications center.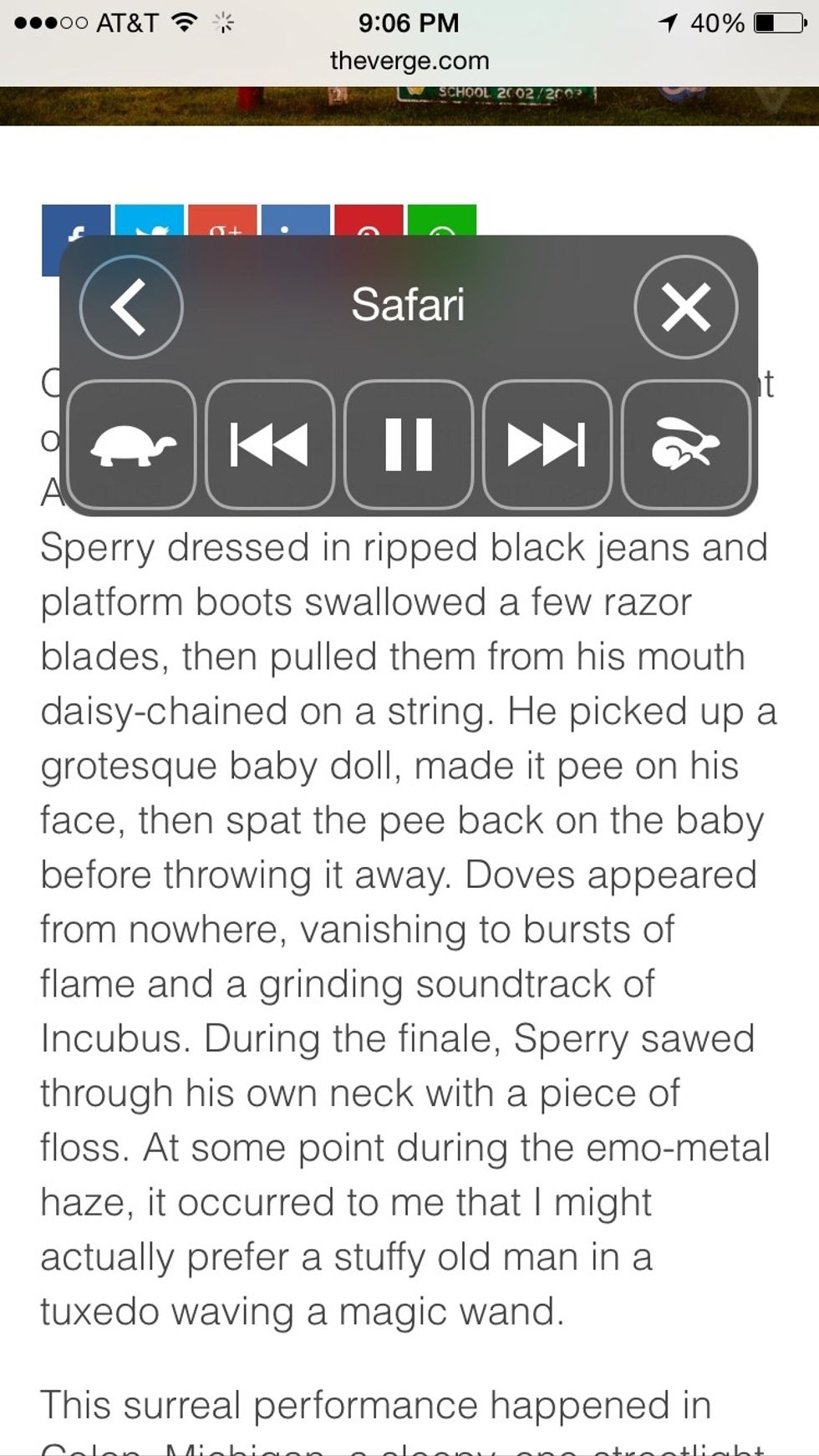 This controls menu will appear and it'll start to read the text on the page aloud. The forward and rewind buttons jumps to next or previous paragraph. Control speech rate and play/pause the speech.
As you're listening to the text being spoken aloud. The control menu will compress to the side and become semitransparent. You can still scroll the text as you listen.
The creator of this guide has not included tools
Ron Jaxon
I'm a semi professional magician. Graphic designer. I've been deaf almost 20 years but i can hear now thanks to the cochlear implant I got almost 2 years ago.