How to get hot legs
Having an American living with us we of course had to enjoy some of his favourite dishes ... But not without problems :-)
4
The goal was actually homemade hot wings southern style, but no wings was available. A lot of pre-made ones was all over the Danish stores ... But we were heading for homemade!
We bought a lot of chicken drumsticks instead. To an American, I learned, this is not OK at all :-)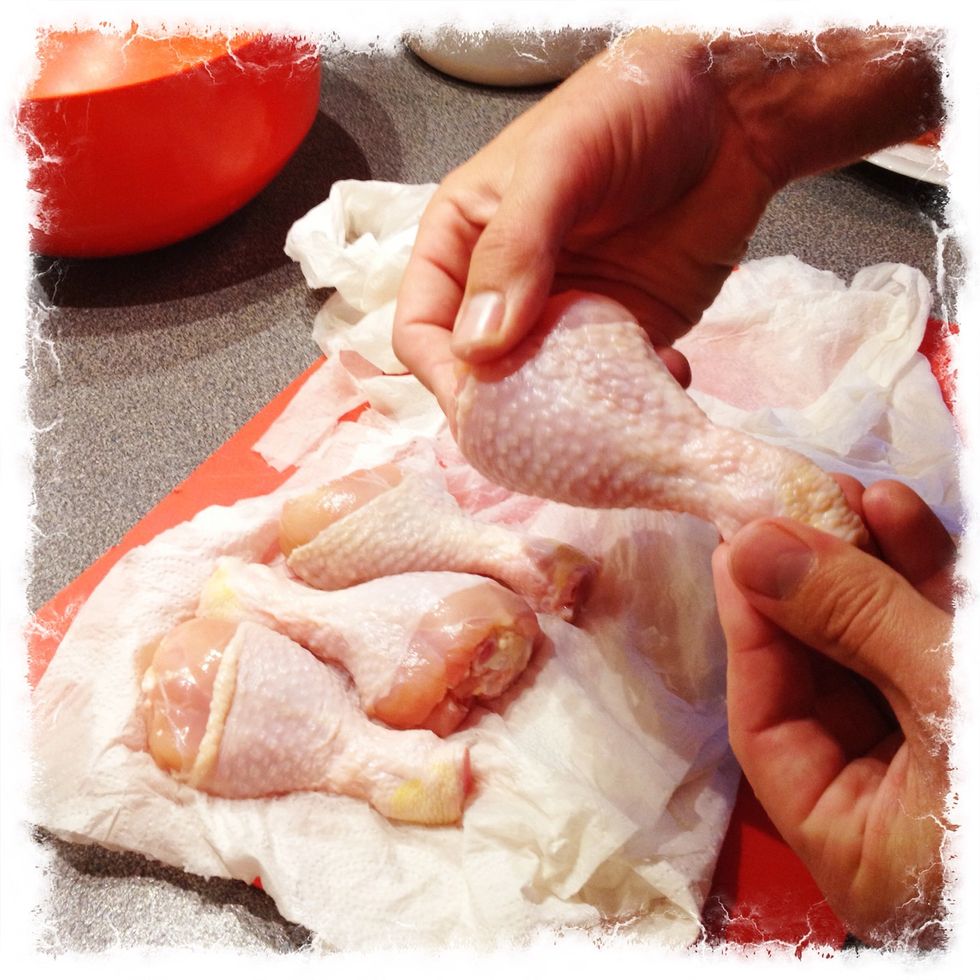 Drumsticks rinsed and dried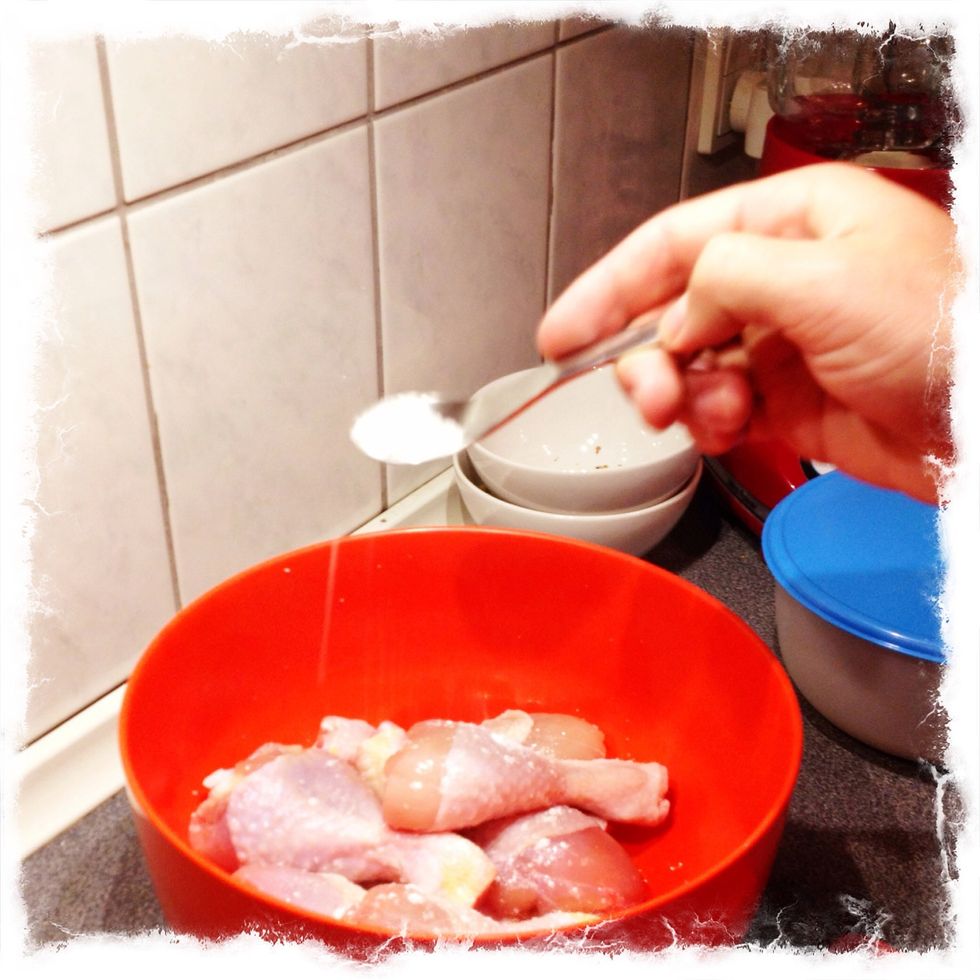 Sprinkle salt and baking powder!! The baking powder increase crispness :-)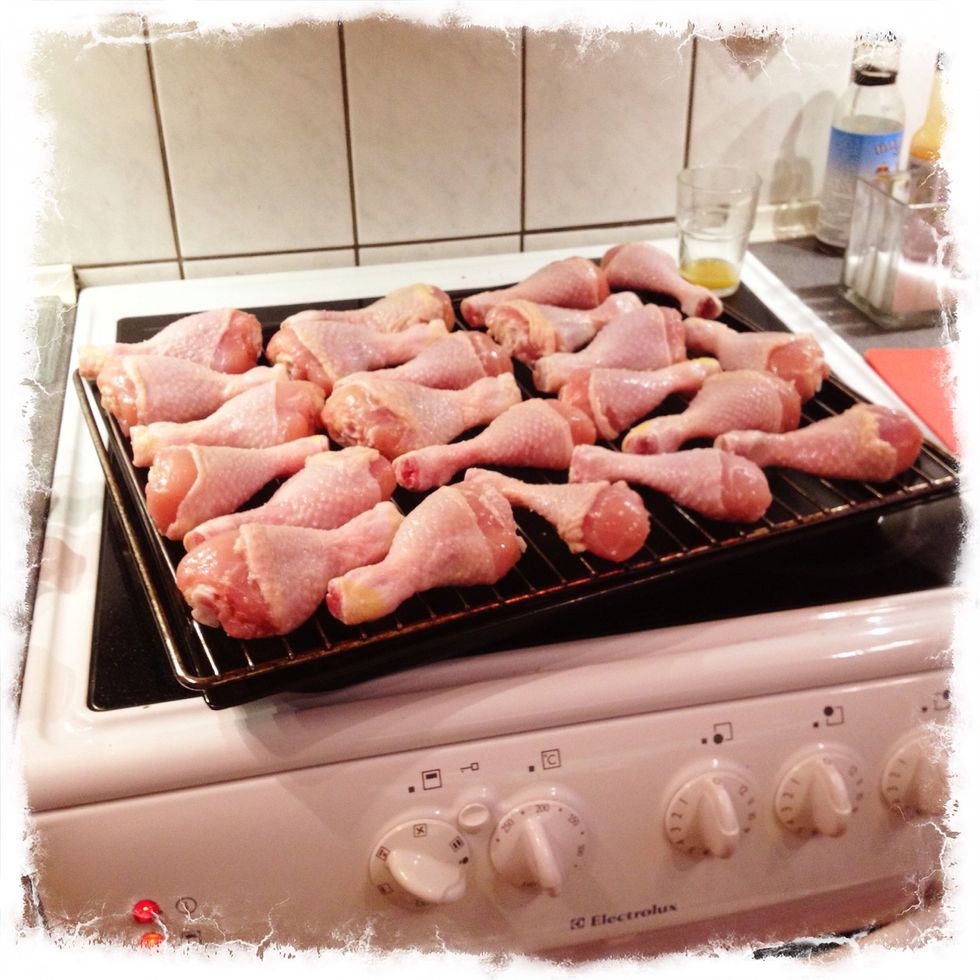 Ready to go in the oven!! ... For 30 minutes at 225 C / 425 F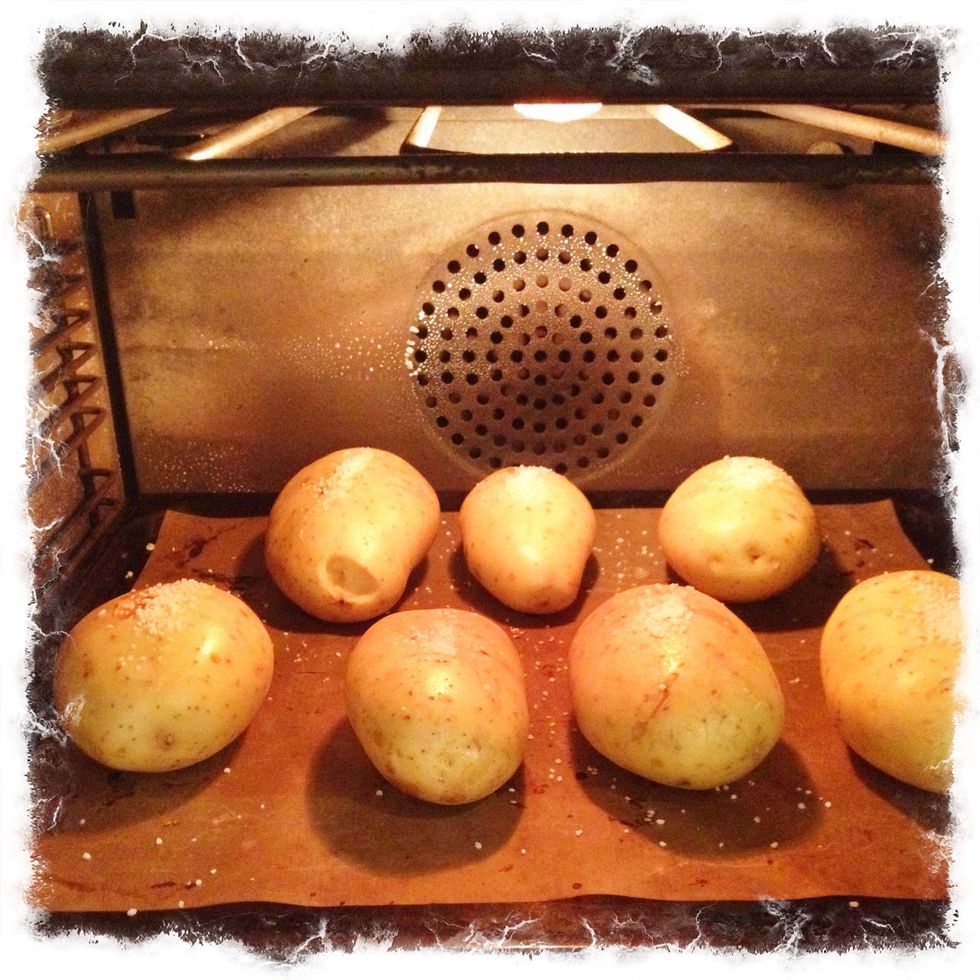 If there's space in your oven - add some potatoes. These are washed ... a cross is cut at the top ... And a little salt put on top of the cross 😊
After 30 minutes ... Turn the drumsticks to be brown and crispy on the other side too.... Continue with sticks and potatoes for another 30 minutes ............... Now it's time for the hot sauce
Peel and chop garlic. Melt the butter and add the garlic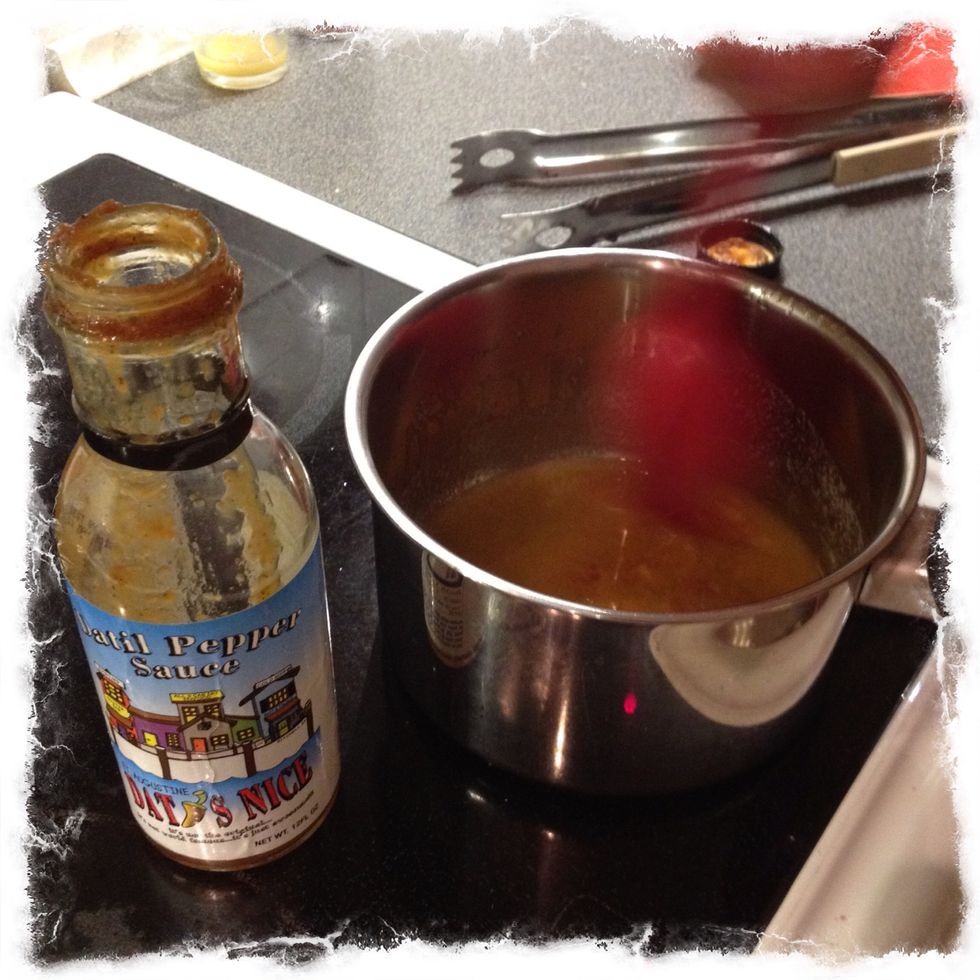 Add your favourite hot sauce and some of your serious chilli sauce and stir. We used "Dat's Nice Datil Pepper Sauce" and "See Jane on Fire". Both of them souvenirs from St. Augustine, Fl. 😄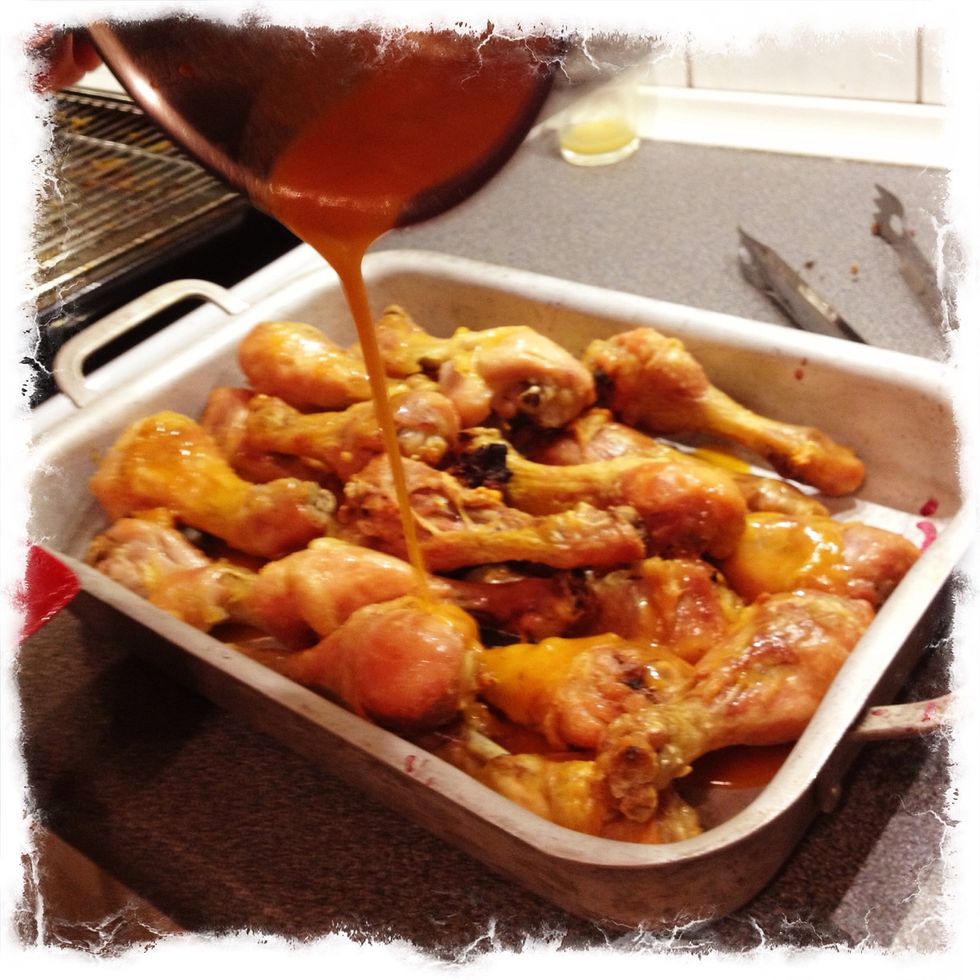 Add your hot sauce while the legs a very hot.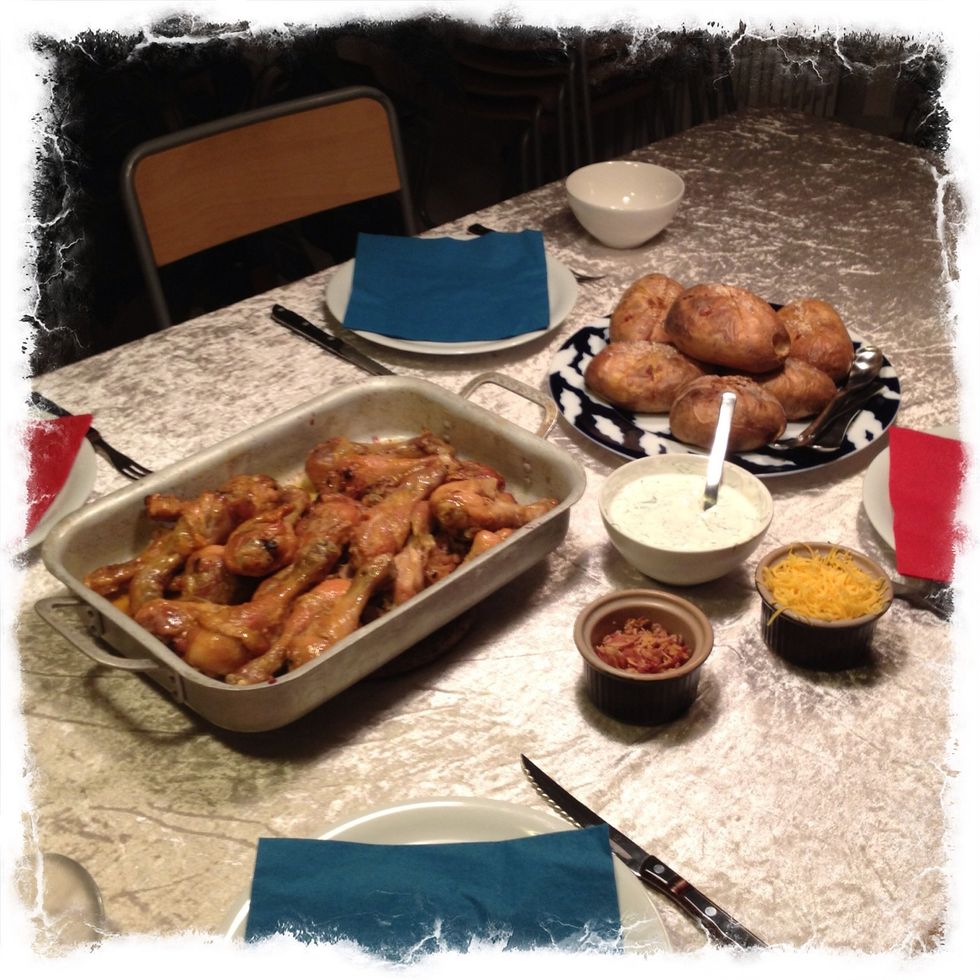 Dinner is served :-) At the side there is baked potatoes topped with a light créme fraîche dressing with dill and chives, grated red cheddar and crispy bacon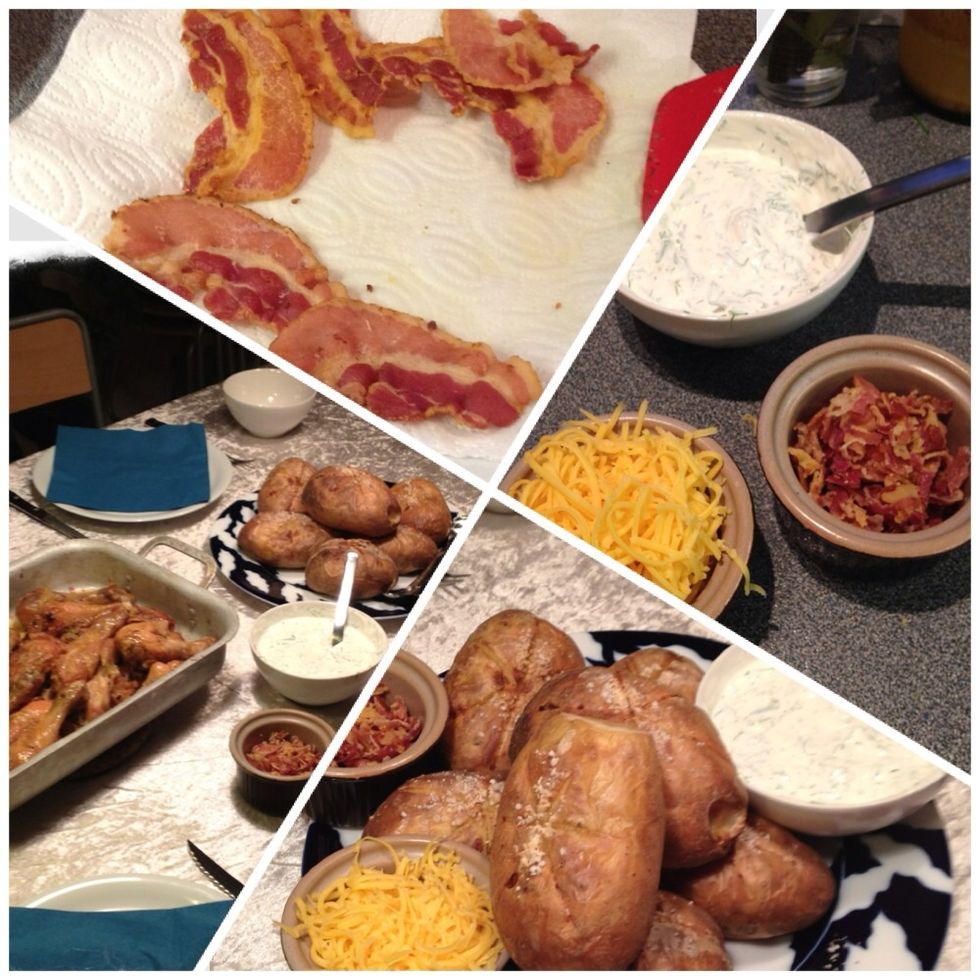 Potatoes etc
Chicken drumsticks
Salt
Baking powder
Garlic
Butter
Your favourite hot sauce
Another serious chilli sauce
Potatoes
Créme fraîche
Salt & pepper
Dill
Chives
Crispy bacon
Red cheddar cheese