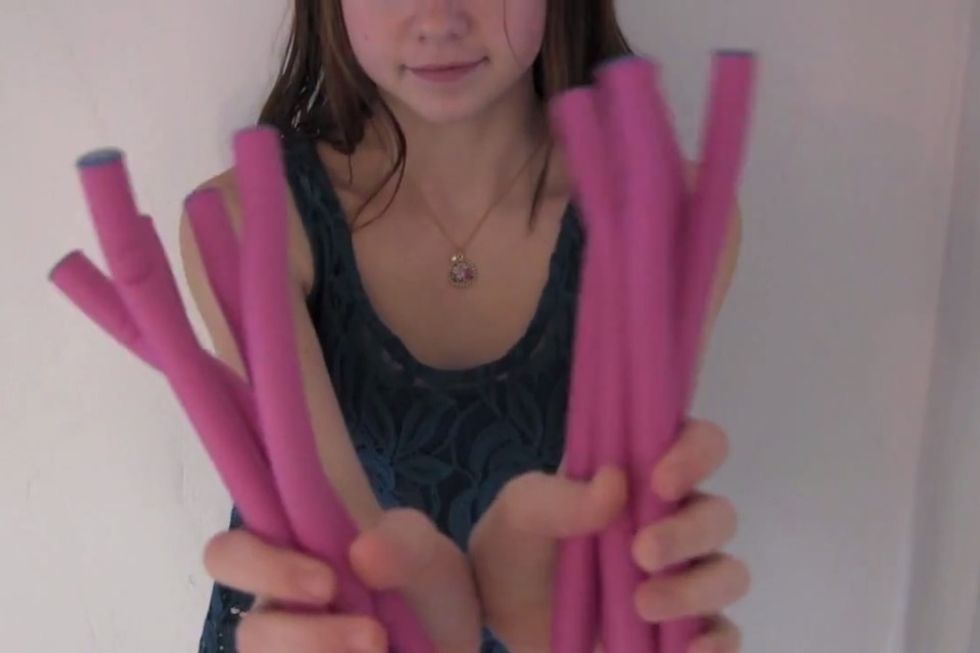 1. First, get out your Conair Foam Curlers. I'm using the medium sized ones, but any size will work for different curls.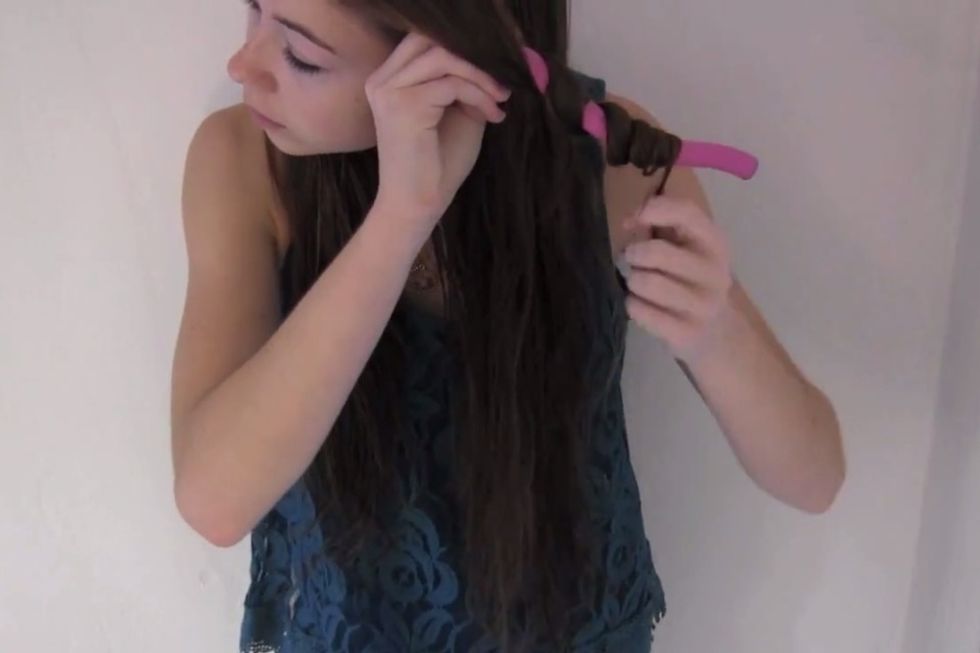 2. Take one curler and a medium sized section of hair. Now, they're are two different curls you can achieve with these. #1 are the spiral curls which I will be using, #2 are gorgeous waves.
If you want waves, then wrap the hair around the middle of the curler and fold the ends up. If you want spiral curls, wrap it around the whole curler, covering all of it.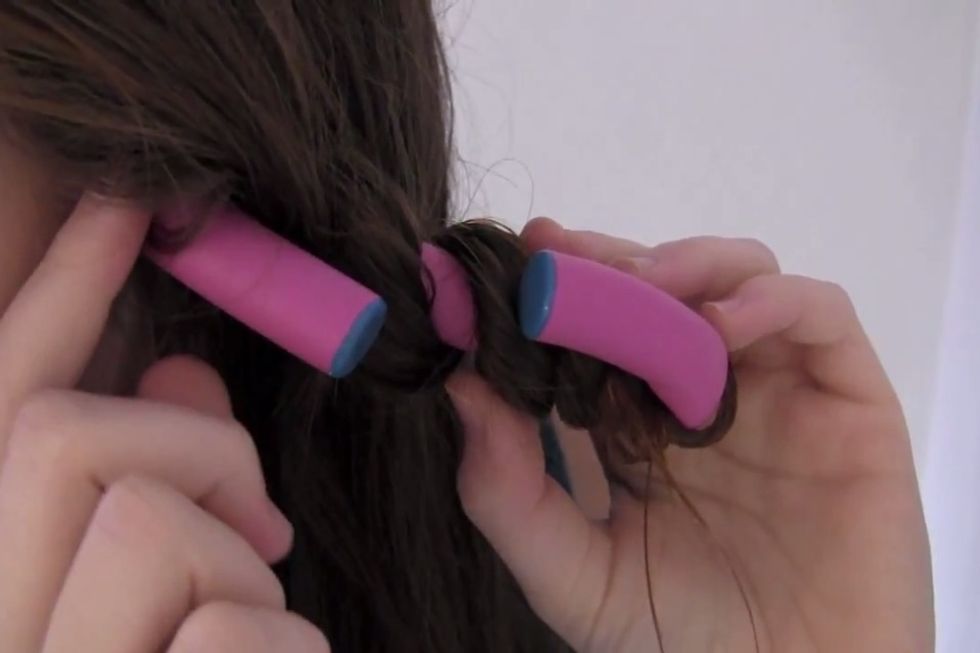 It should look like this if you want spiral curls.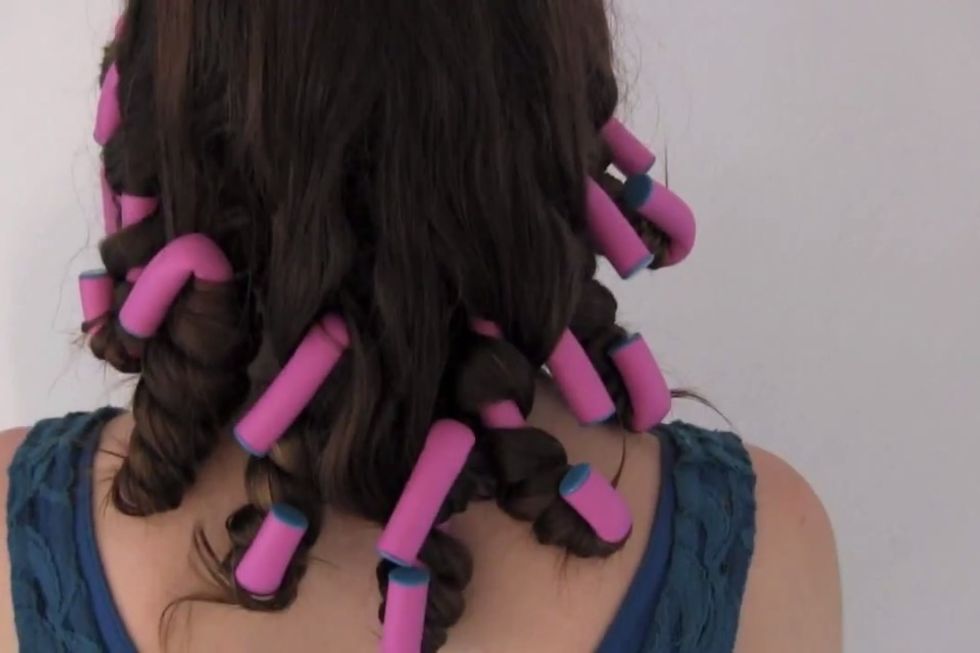 Repeat all the way around the head and wait atleast 1 hour. If you have extremely fine hair 1 hour should be fine. I have medium hair and I waited about 2 hours. You can also sleep on the curls.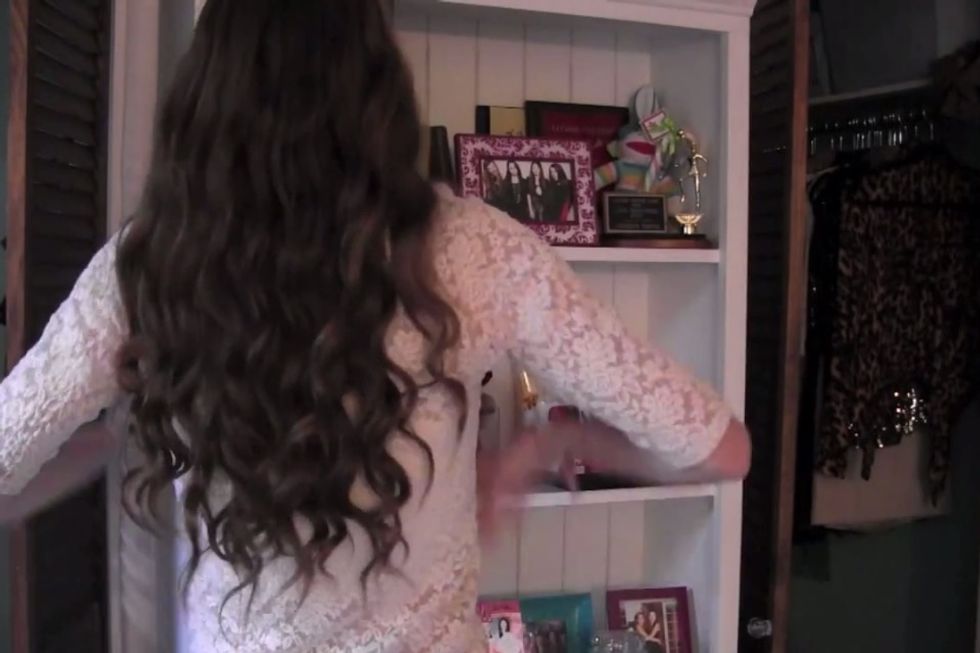 Unravel them by simply un-bending the curler, and shake the curls out so they seperate. This is the final result!
NOTE: All pictures are Meredith's, and are in no way mine. I have these curlers so that's why I was saying "I'm" and such. I did this yesterday, but unfortunately I cant put pictures up of myself.
Conair foam curlers
Comb
Hairspray (Optional)
Leave in conditioner (optional)
M H
Hey everyone! I do guides on random stuff. If you have any ideas for guides, please message me! :) I love reading books, and I'm a Christian. I love rock bands