Im not gonna show u like for real. But I've done it before and it usually works!:)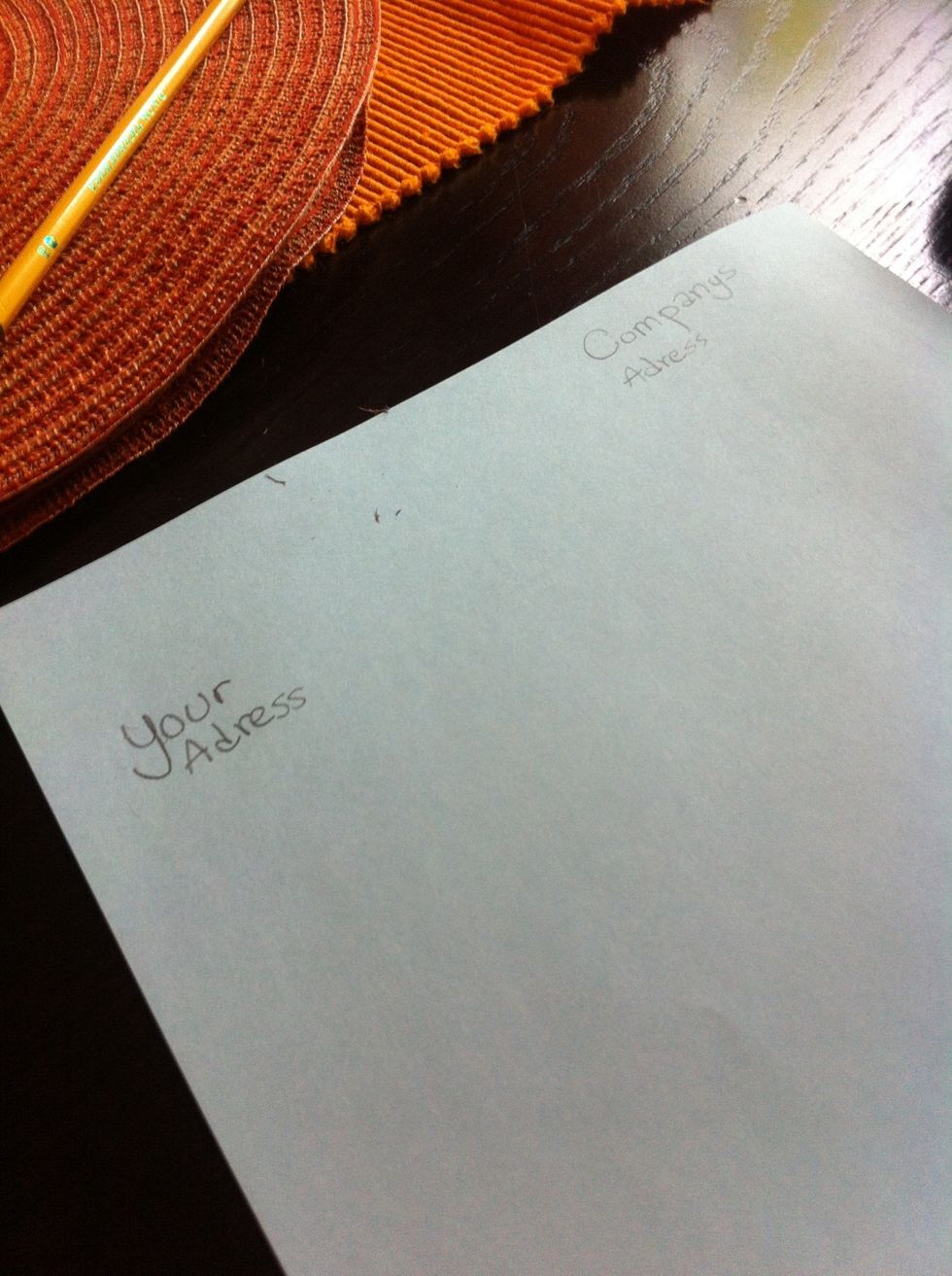 Grab ur pen or pencil and paper! On the top right corner right the company's address. On the left side right ur address!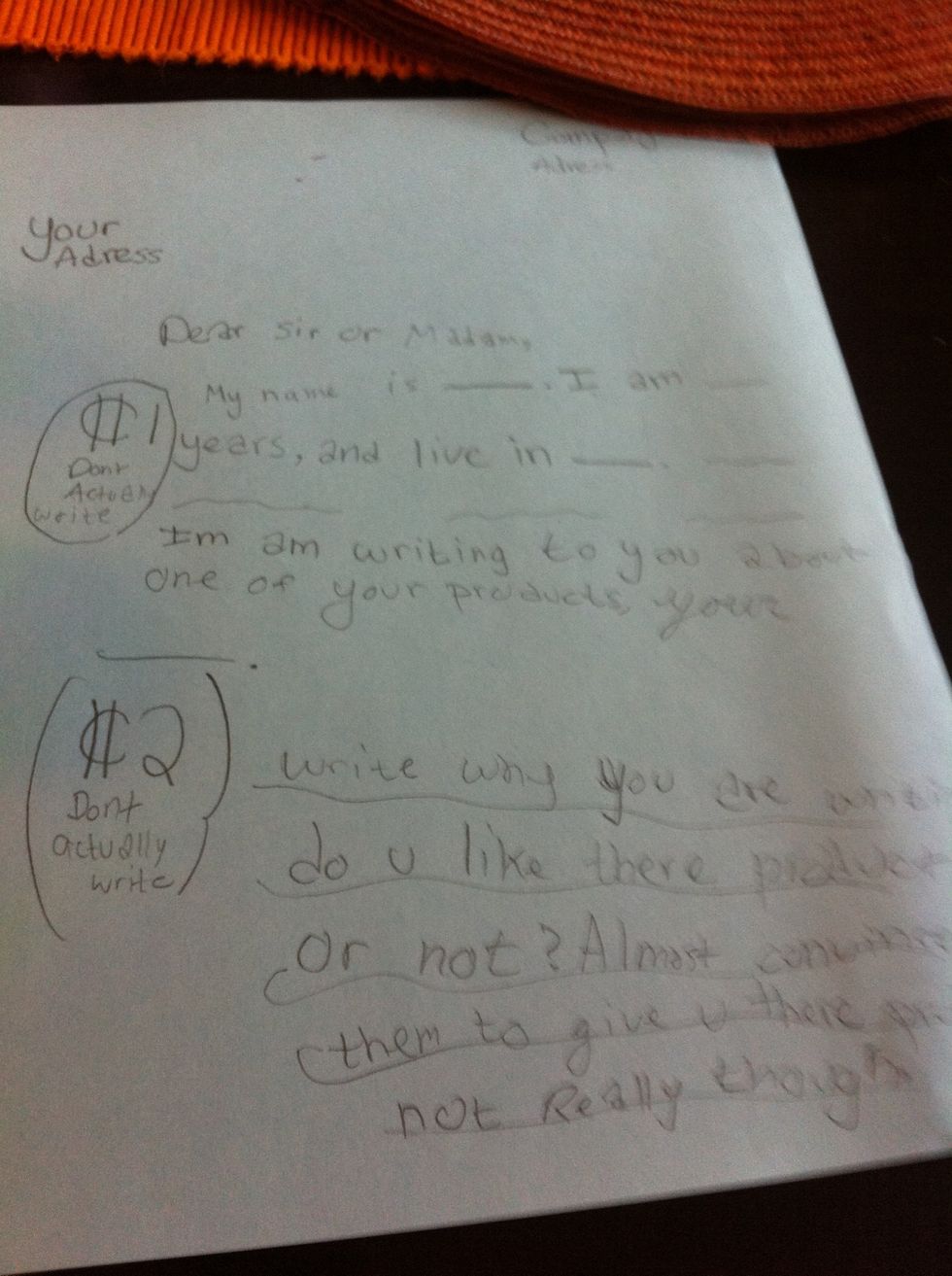 On the first paragraph introduce your self. On the second paragraph write why u r writing.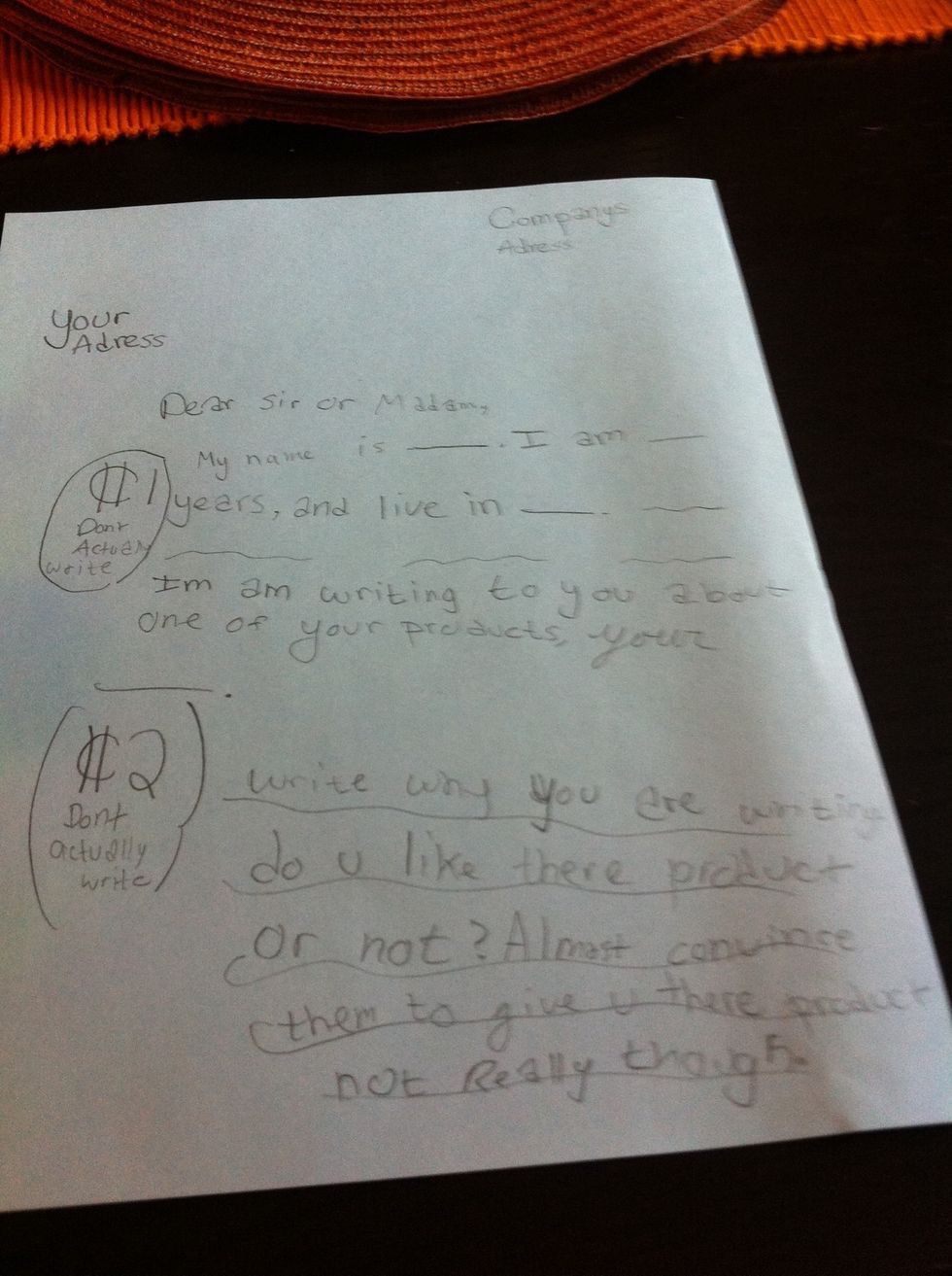 (Just a better pic)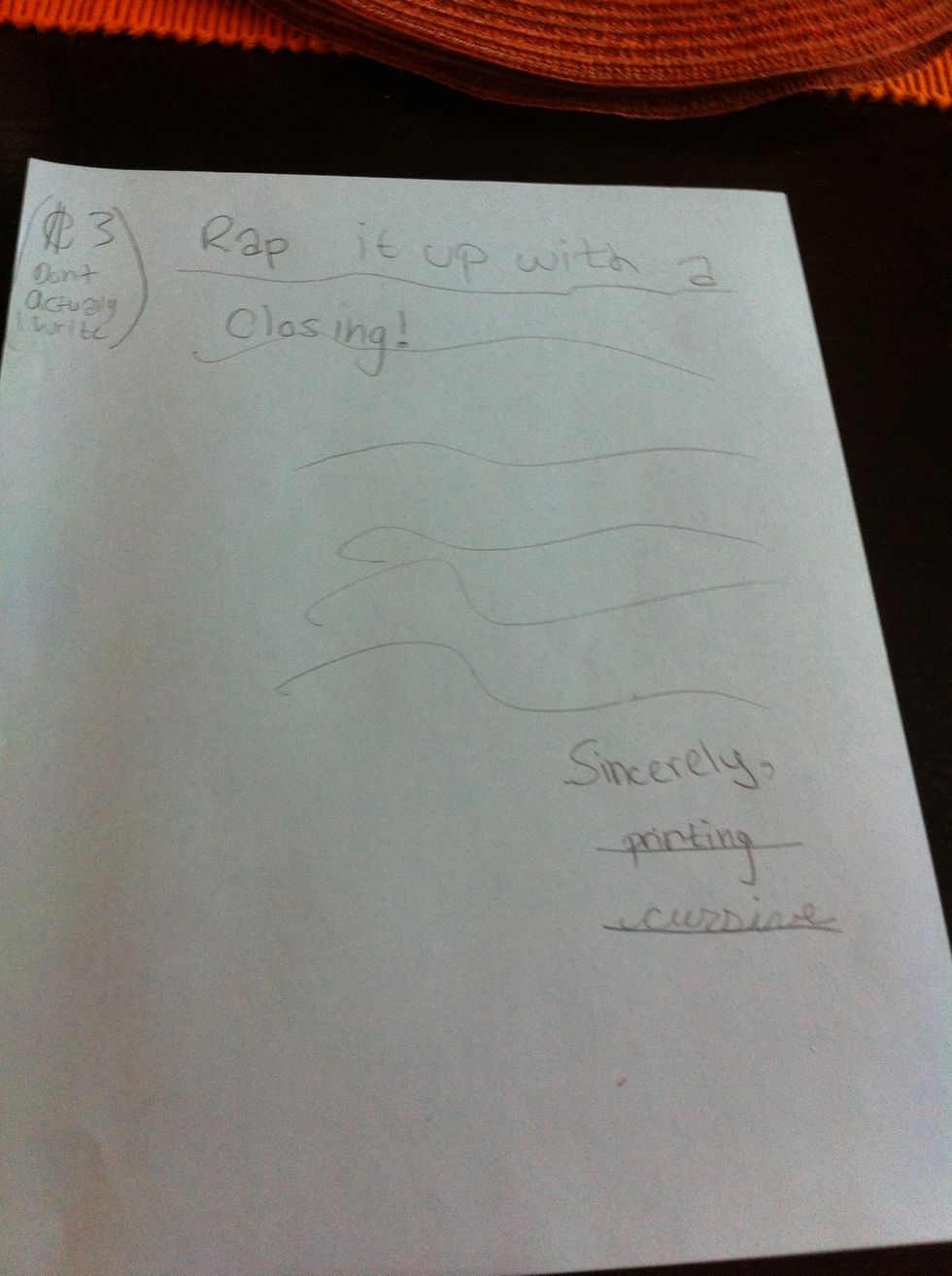 Last paragraph!
Tip: You can get the address to the company on line or on the back of the product! (Usually the back of the product)
Your product can be negative or positive. I need one to expo, because there expo neons drip and I got a free pack! Or if you do a very nice and kind letter u may get stuff back. I did one to crayola..
... And got a coloring book and a pack of crayons!
Now fold the letter. Put it in your envelope. Then write the return address and the company's adress. Then seal it with a stamp and send it:)
Good company's.. •Haribo gummy bears •Expo markers •Crayloa •Hershey •Wonka •Sunshine (Cheez-ets) (Don't do company's like apple, colon, ect.) (Dont do expensive Company's) Cereal is a really good..
.... One to do! They will like 98% of the time reply or give you a box. It will prob take 1 week - 2 weeks:)
Hope you enjoyed and have fun with your free stuff:)<3
Pencil or pen
Paper
Stamp
Company address
Envelop