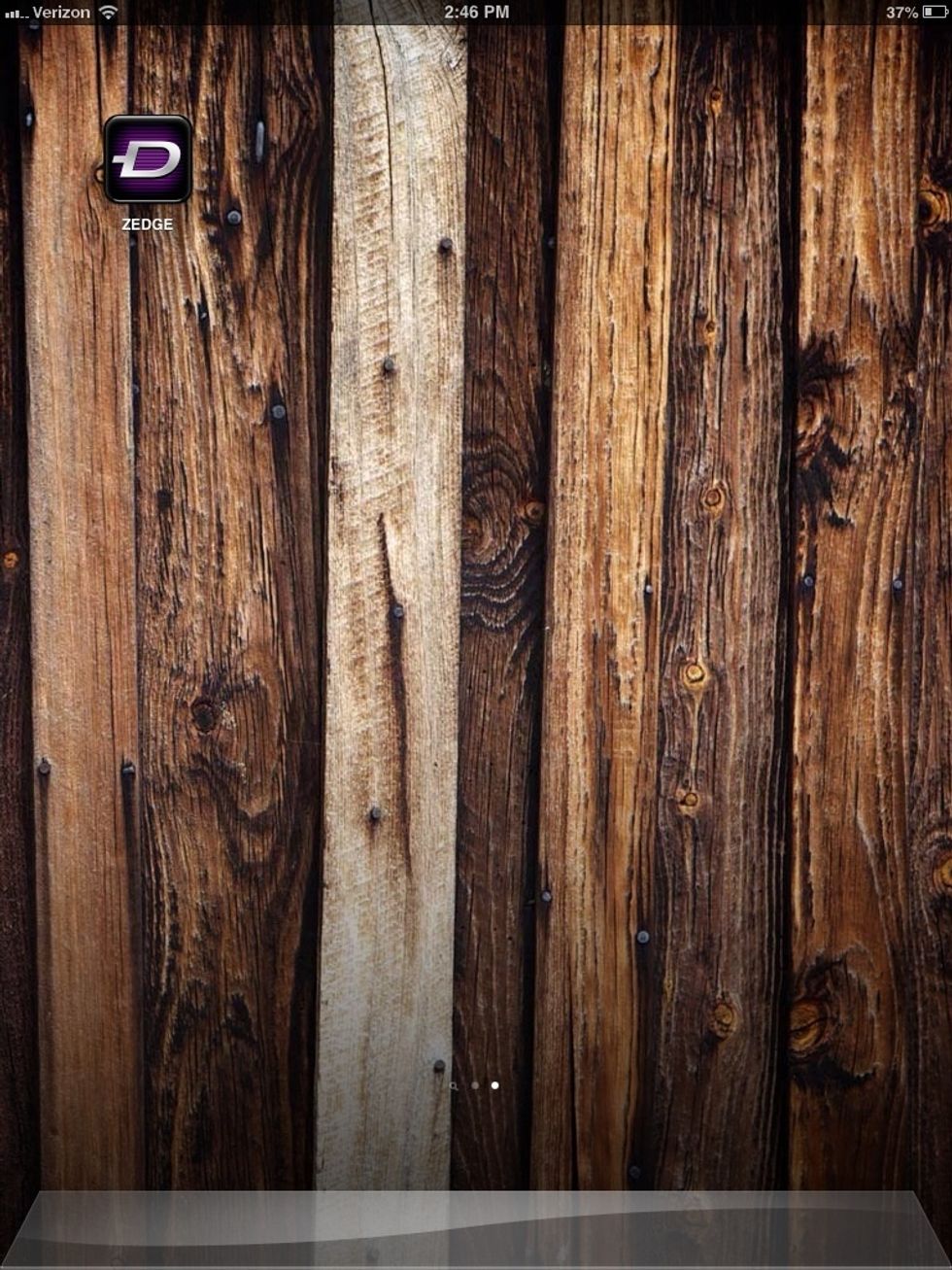 I use Zedge. They have the best variety and the app is totally free.
On the iPad, it opens right to wallpapers.
It also has a menu in the corner for some additional settings.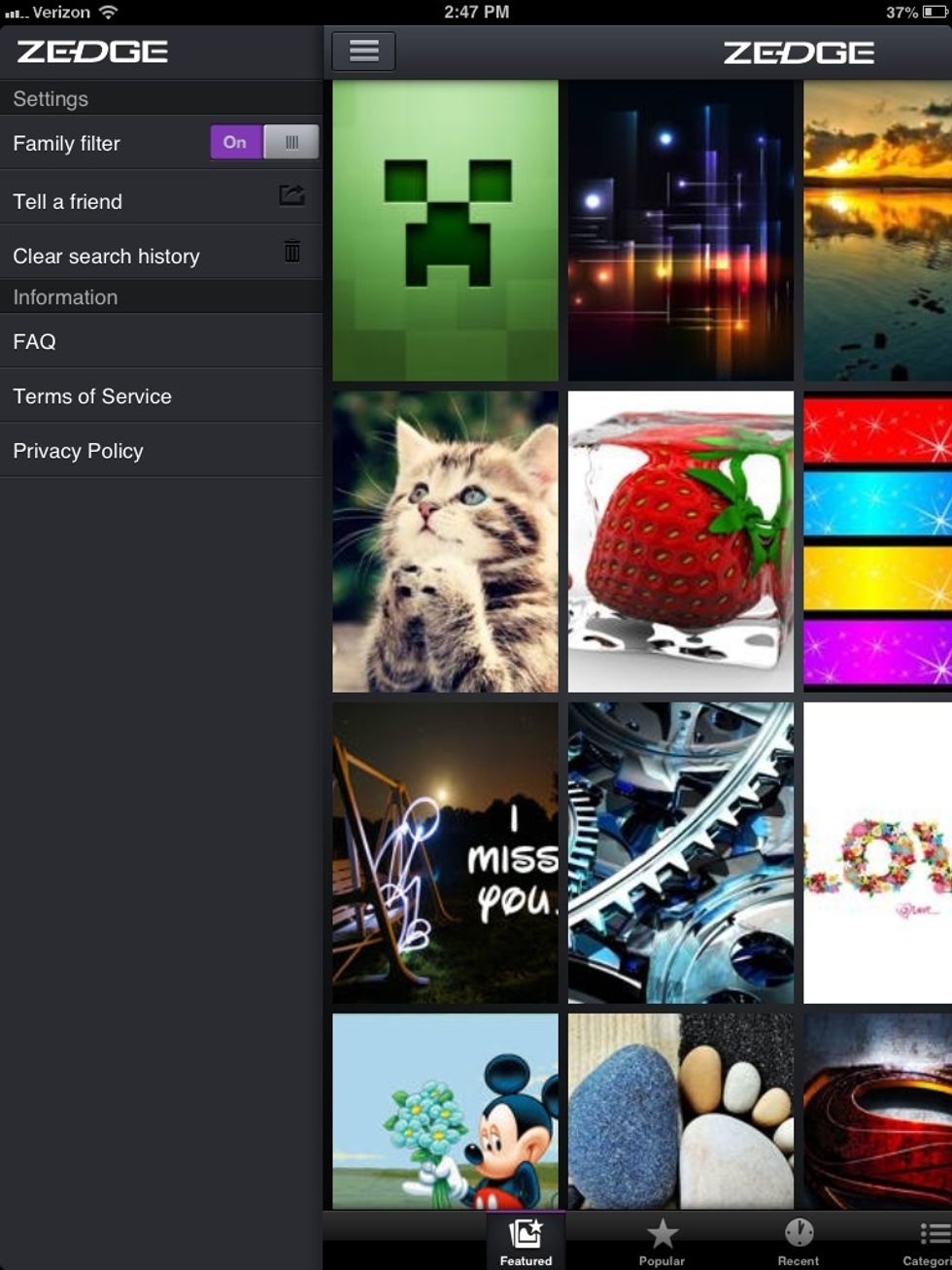 I turned the family filter off since I am the only user.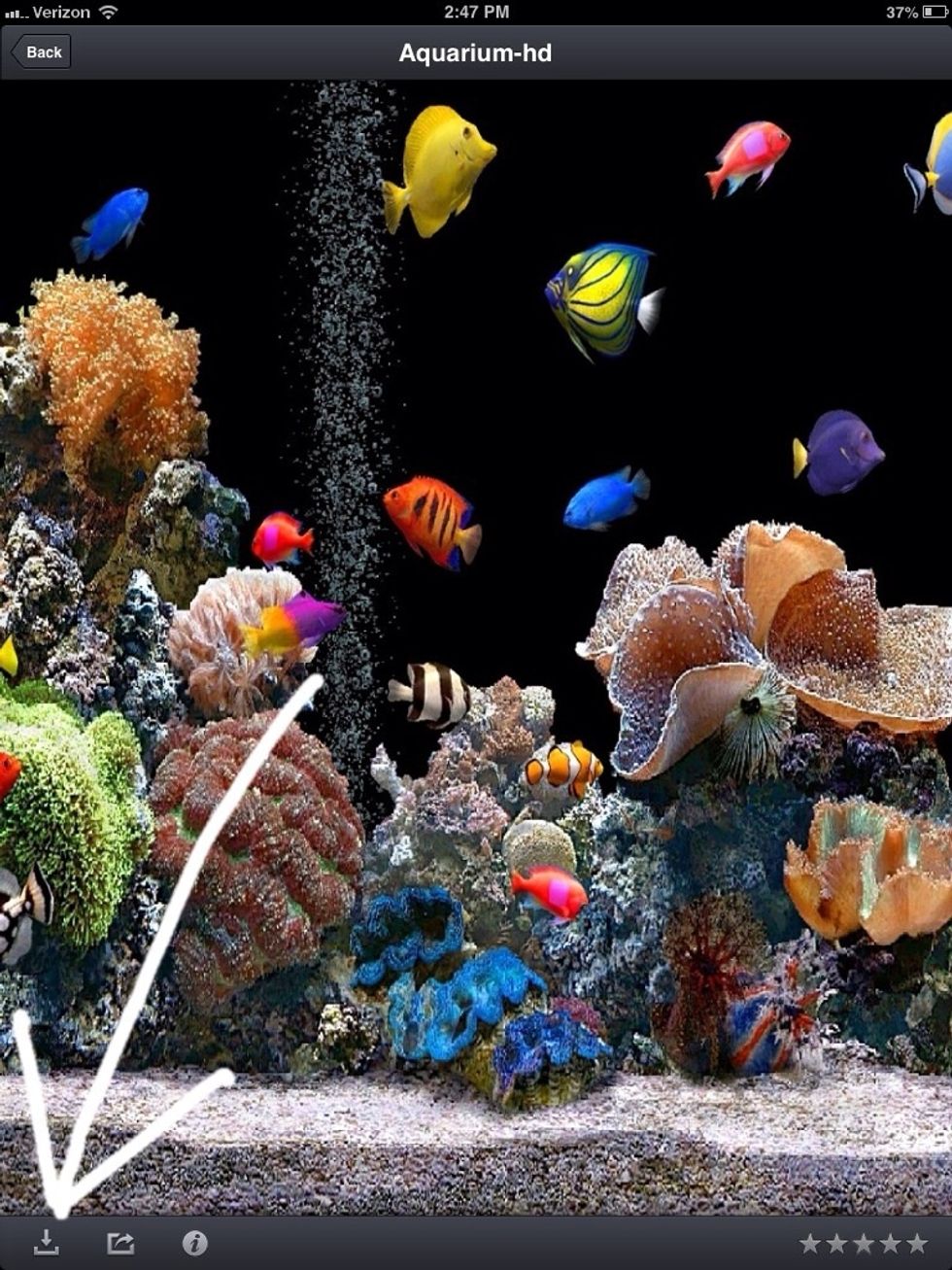 When you find the one you like, click the download link. (You will also see a share button and and info button down here as well.)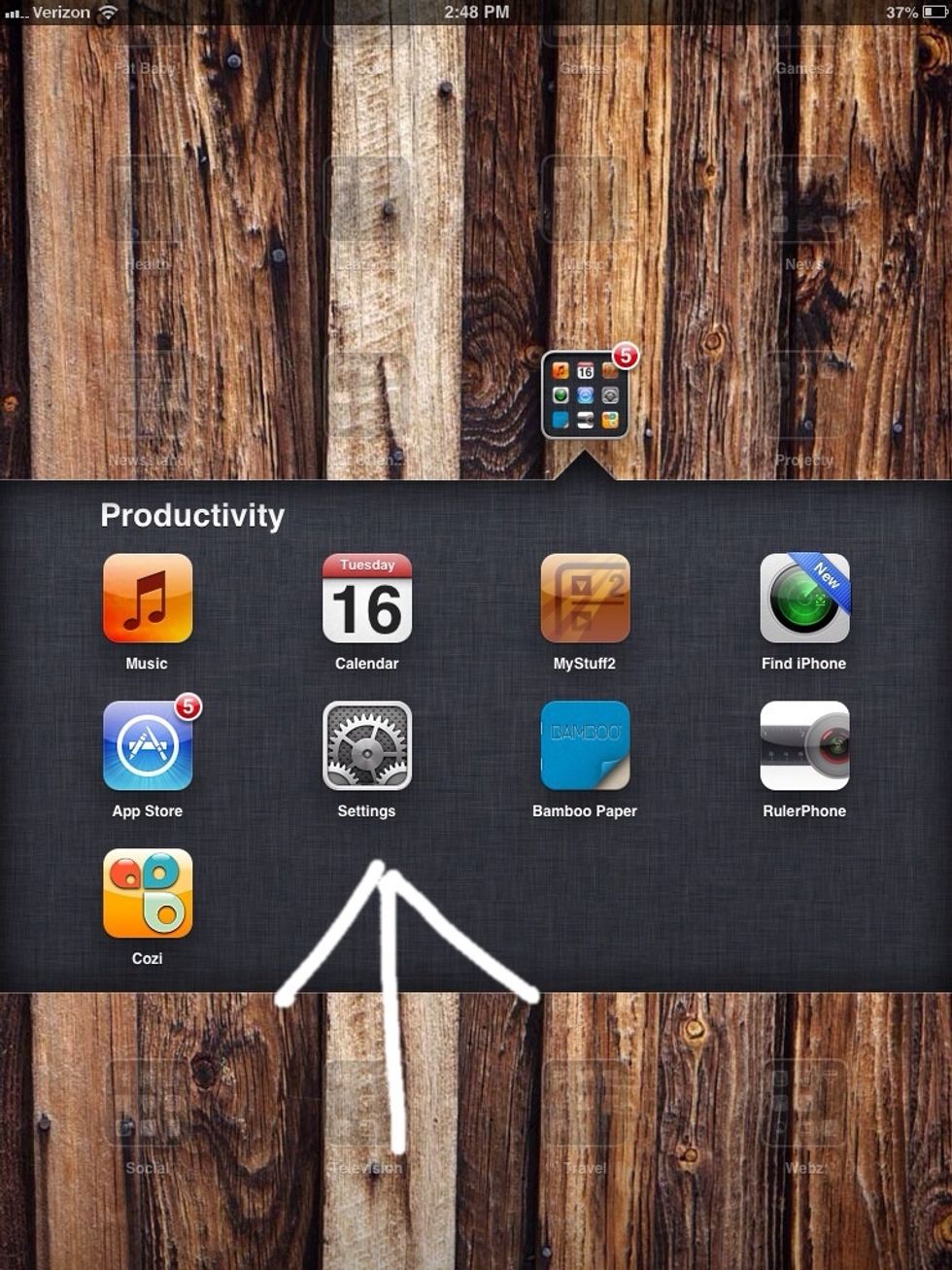 After confirmation, find your settings.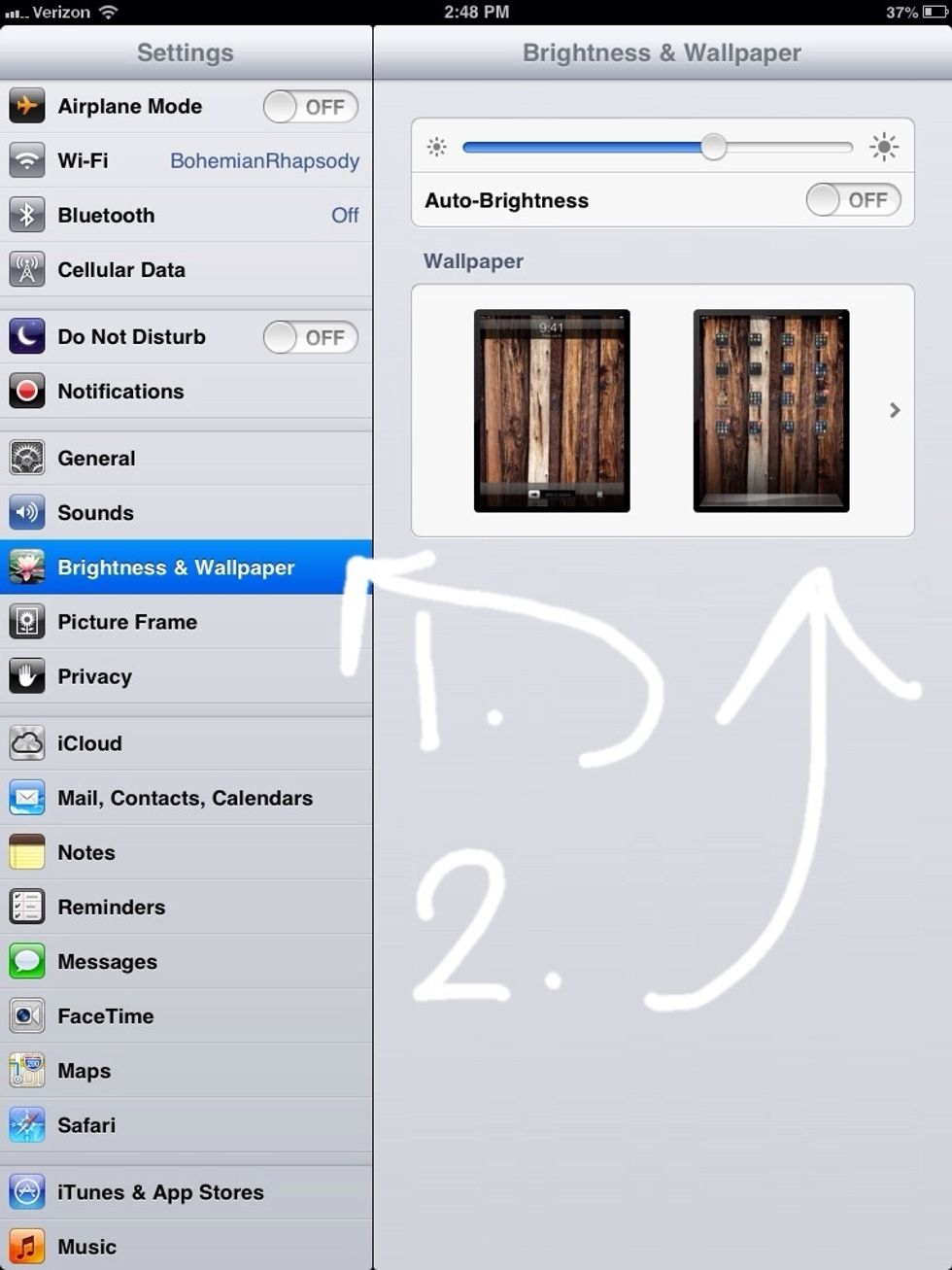 Select "brightness & wallpaper" then click the wallpaper box.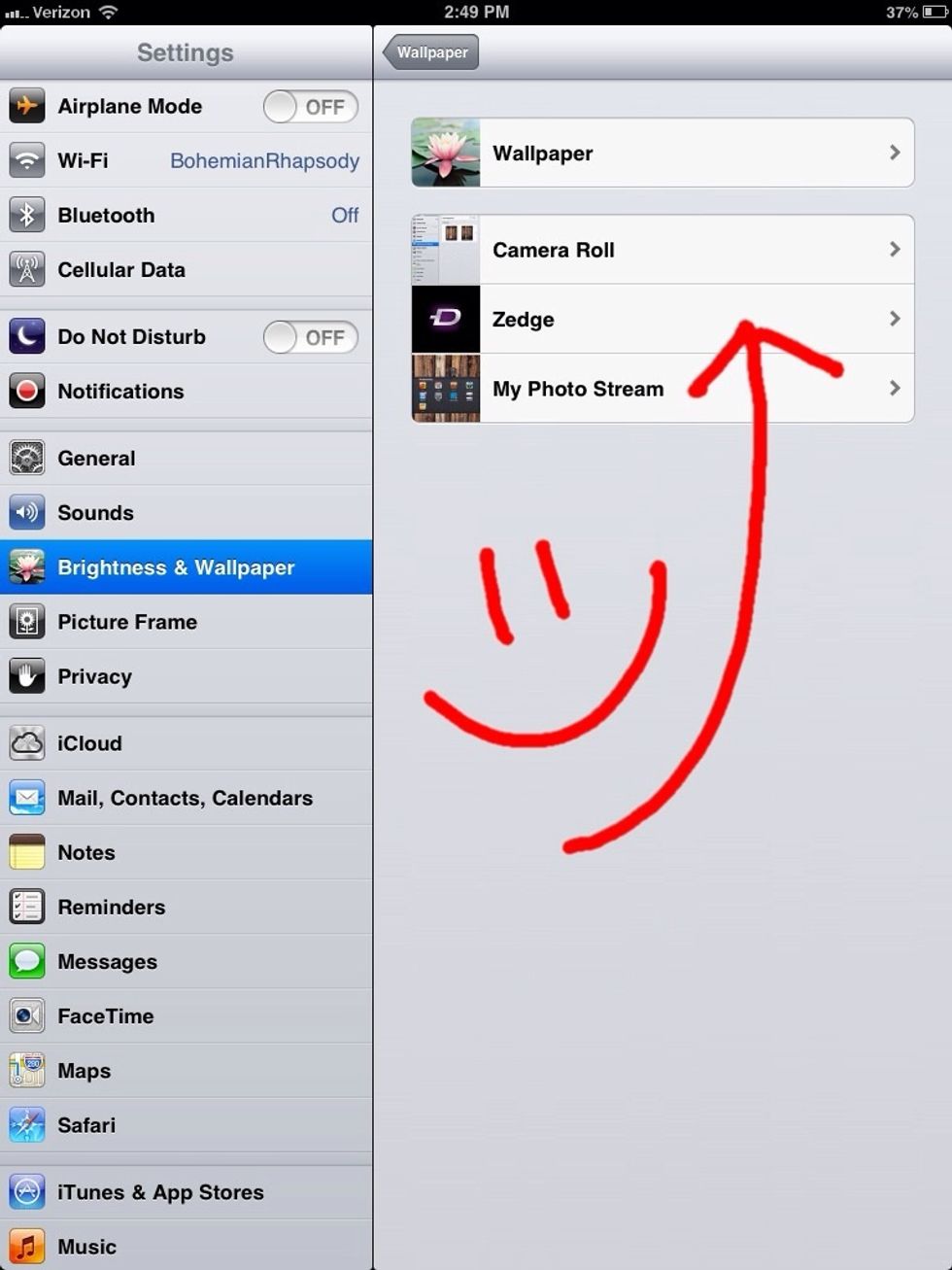 All of your Zedge downloads will be contained in their own folder. Select it.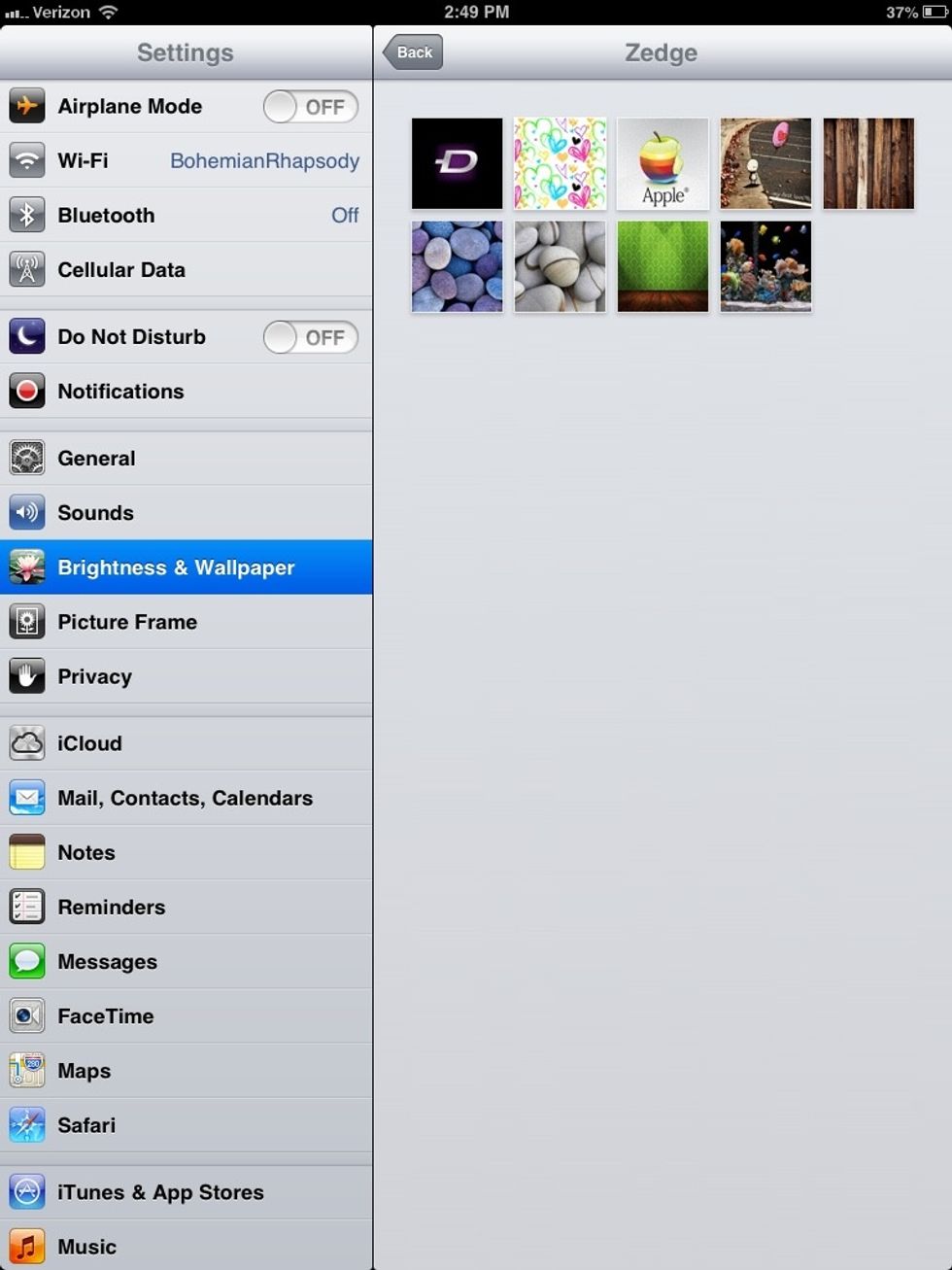 You can see the ones I have downloaded as well as our new one.
When you choose the one you prefer, select it. For this guide, I only want it to be my lock screen.
All done!
iPad
Zedge (from the App Store)