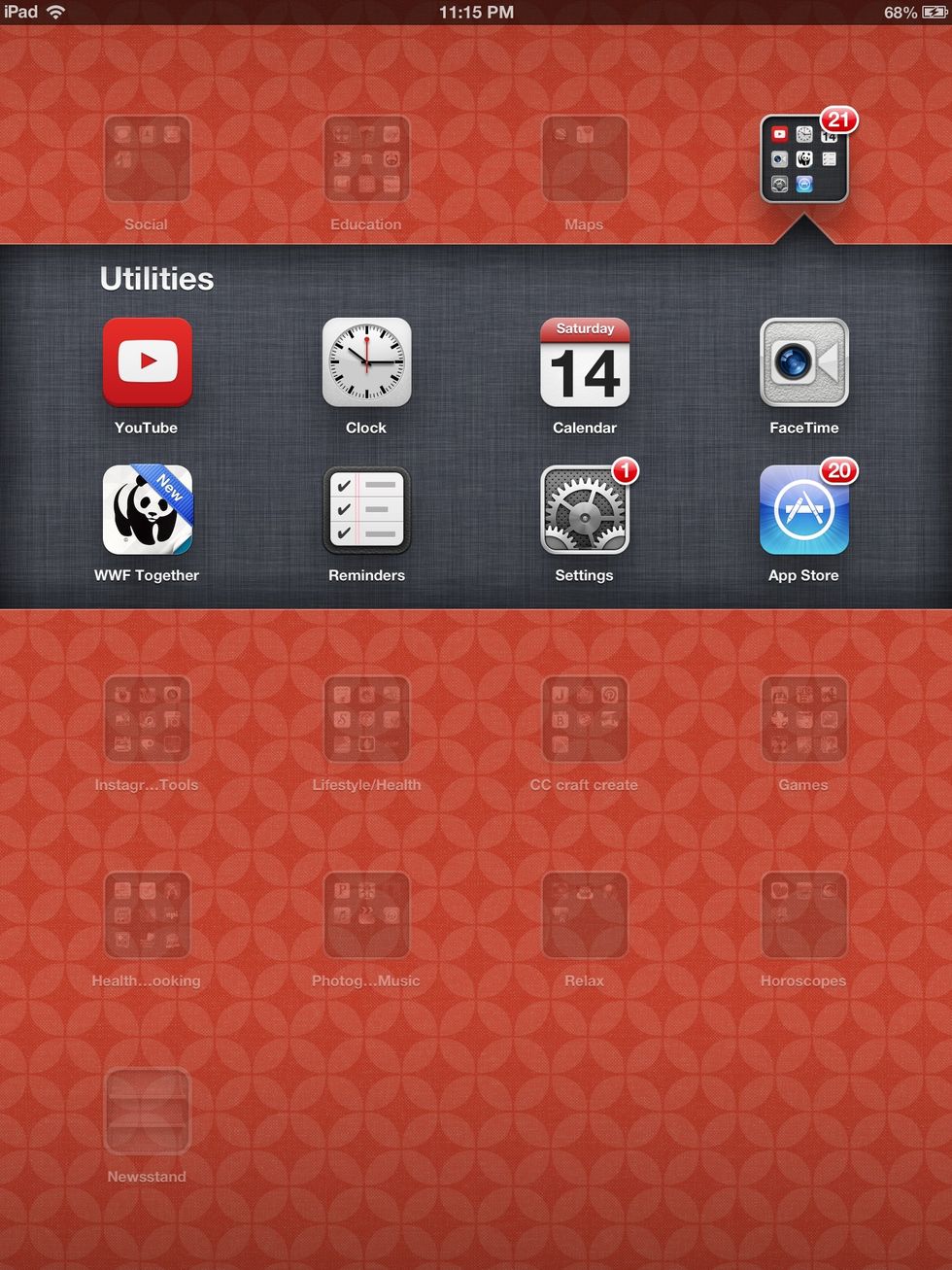 Go into settings.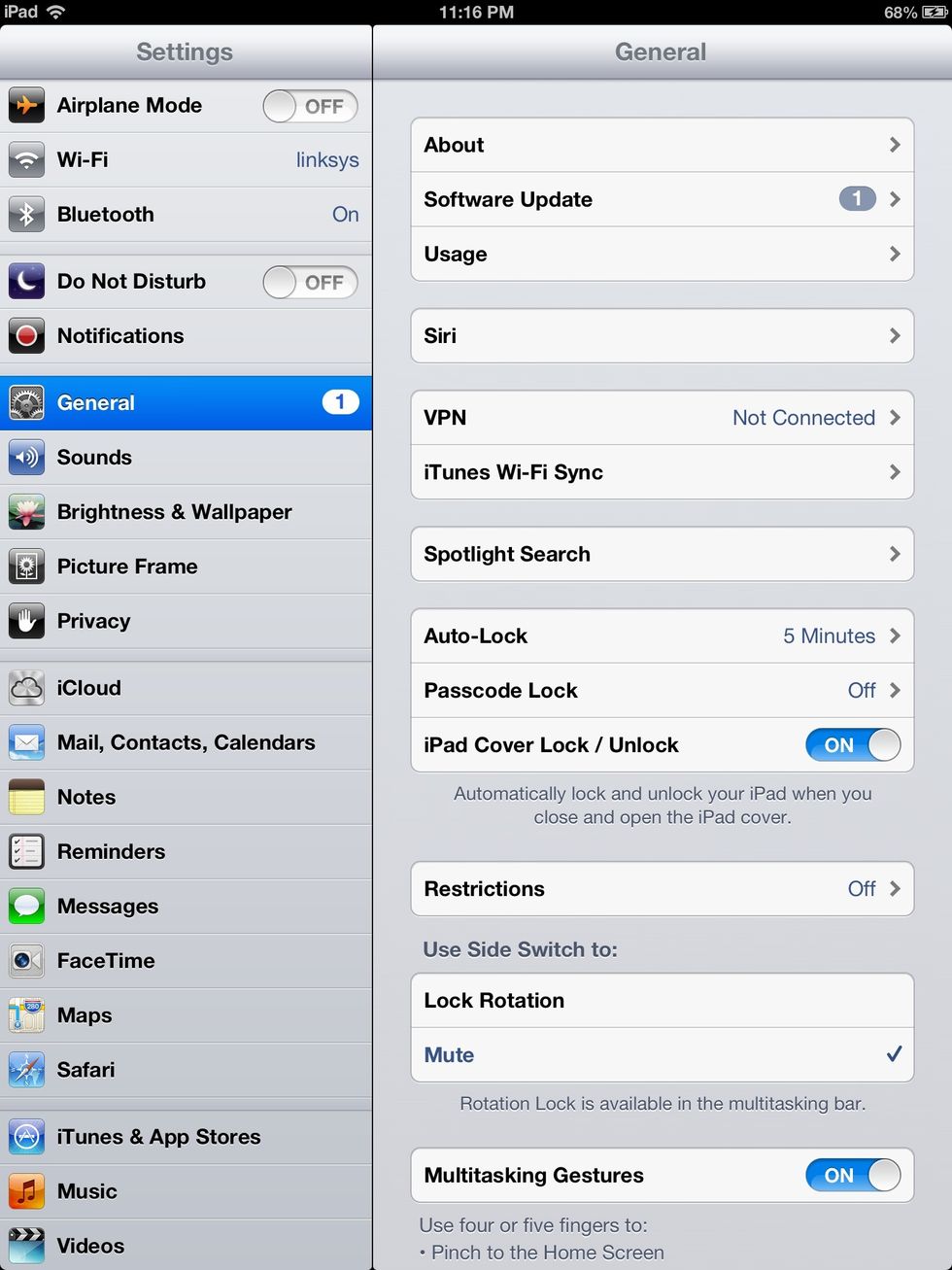 From settings, go into general.
Scroll down to the bottom of general and click on keyboard.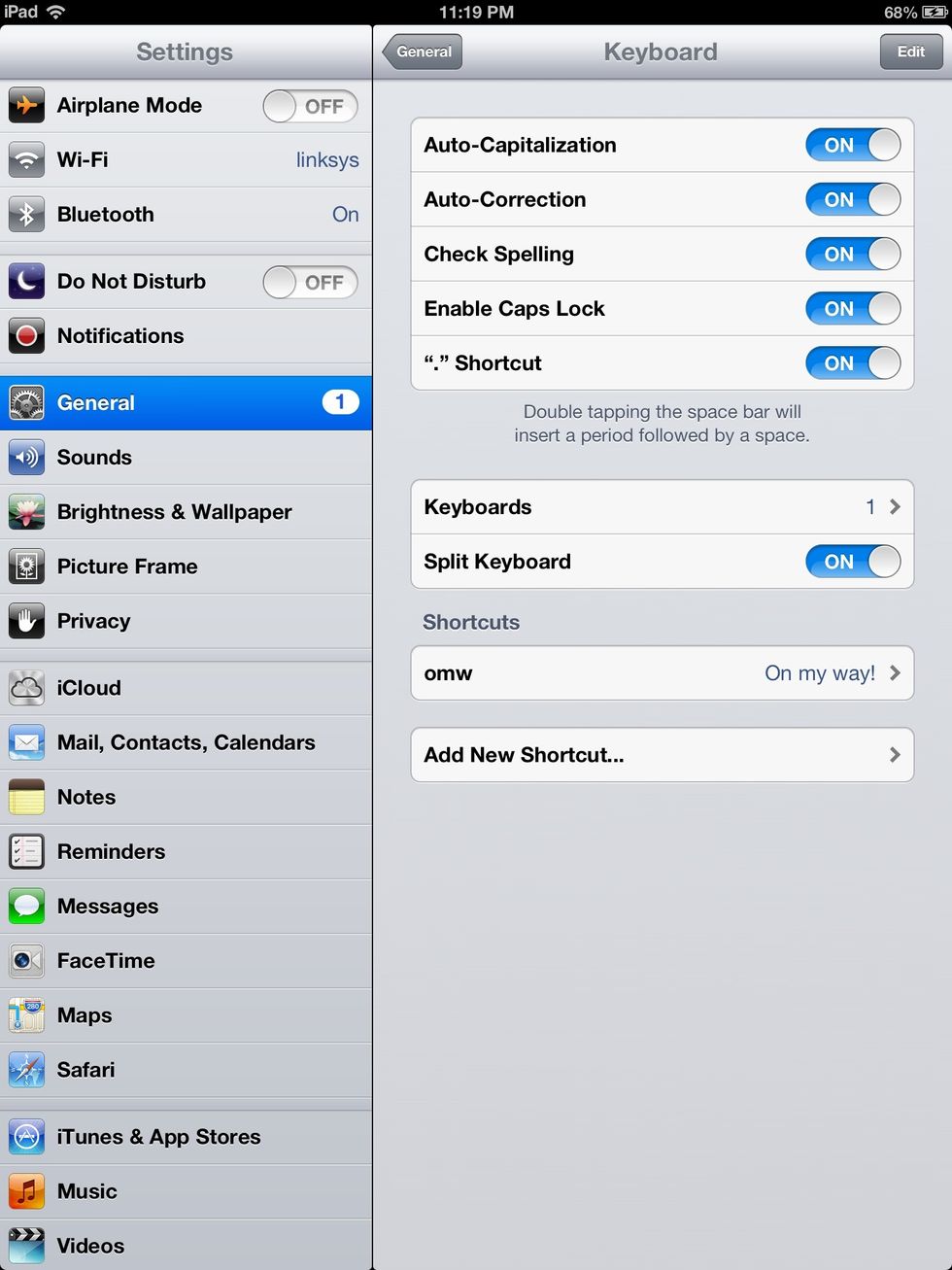 Once in keyboard, click Keyboards again.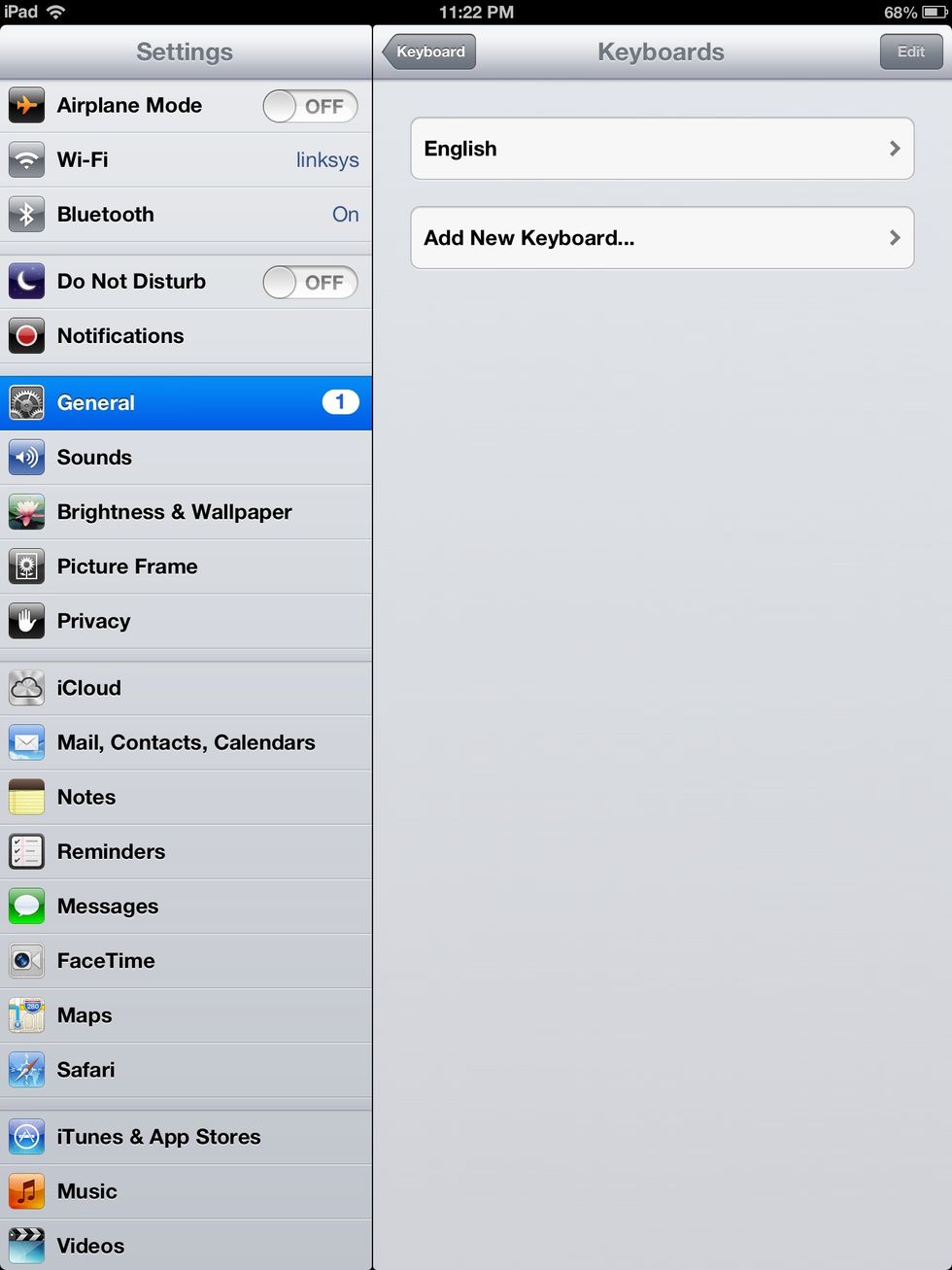 Select Add New Keyboard.
Scroll down a little and click on Emoji. (It's in alphabetical order.) Note: These directions go for any keyboard you want to add on your I-Pad.
Now you have Emoji! 😄😃😀😊☺😉😍😘😚😗😙🐶🐺🐱🐭🐹🐰🐸🐯🐨🐻🐷🎍💝🎎🎒🎓🎏🎆🎇🎐🎑🎃🏠🏡🏫🏢🏣🏥🏦🏪🏩🏨💒1⃣2⃣3⃣4⃣5⃣6⃣7⃣8⃣9⃣0⃣🔟
The creator of this guide has not included tools
Nicole Beman
Girl who loves fashion, fitness, food, and fun!\nAuthor and cat-lover here to share some interesting how-to's.