Get Creative With Textiles and Mixed Media
8
I used the largest and smallest of the embroidery hoops for this project. Cut your muslin in pieces that will fit across the widest portion of the largest hoop.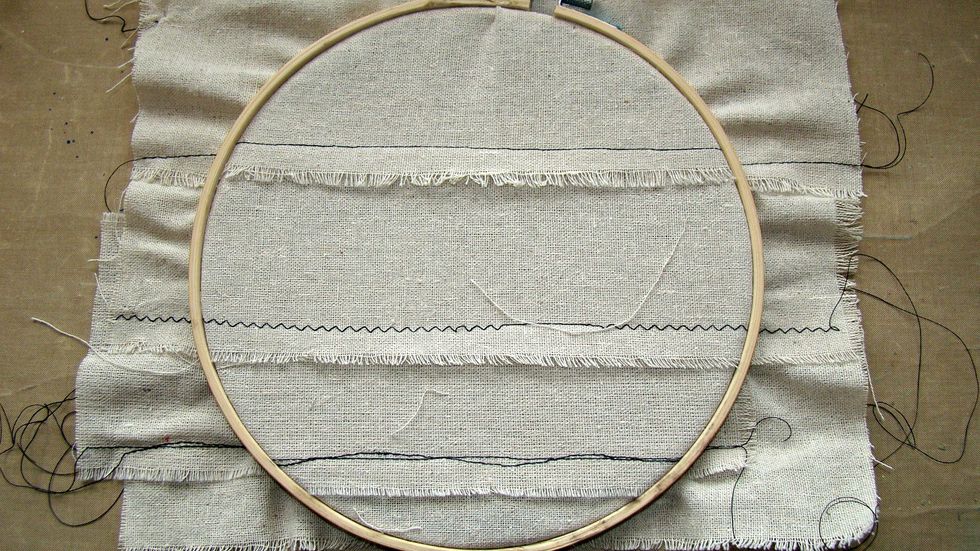 Sew your pieces together using random stitches.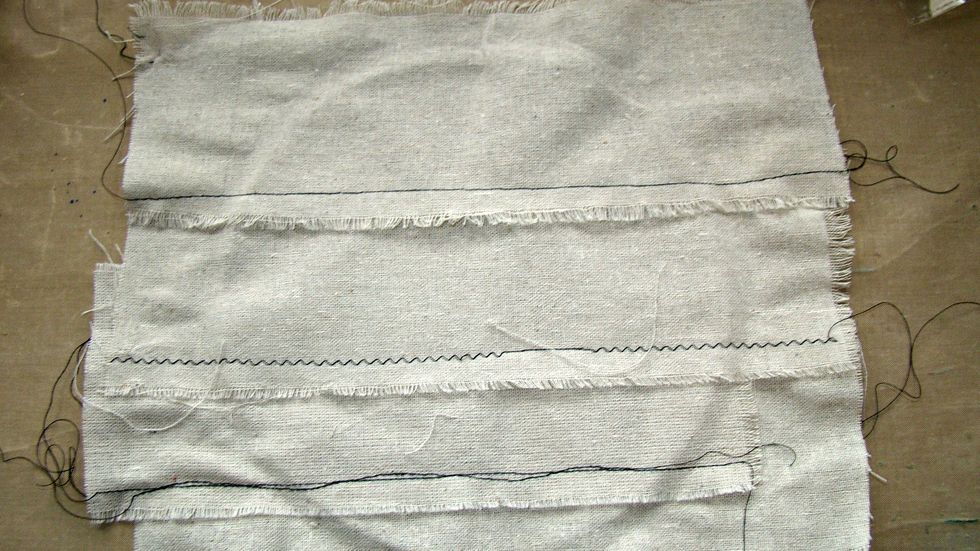 Put the muslin pieces inside the hoop and tighten then remove and it will leave you a crease around to know where you working area is going to be.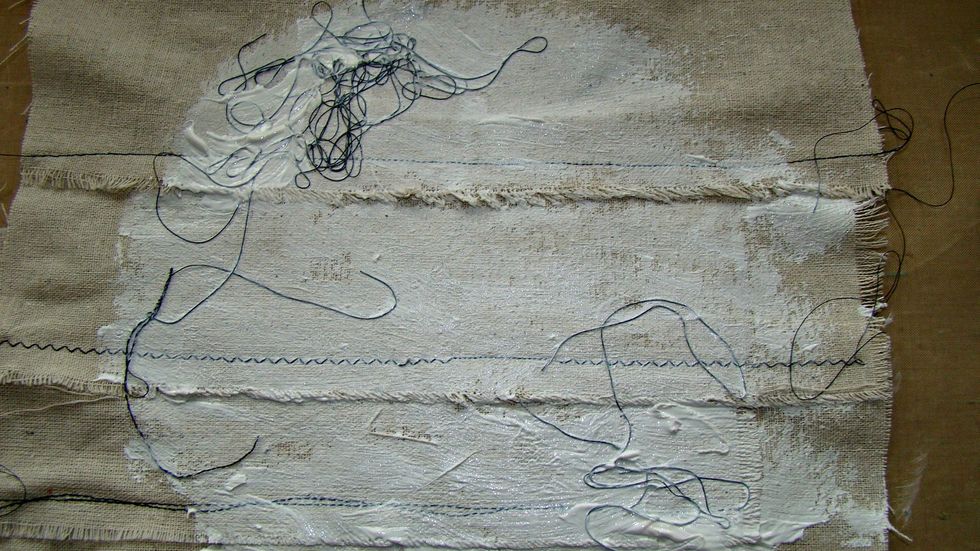 Give a coat of clear gesso to prep your muslin for paint and ink mediums. For interest keep all the loose threads on the muslin and gesso right on top of them.
Using my coffee stain stencil I sponged on the paint to give a worn look to my backdrop.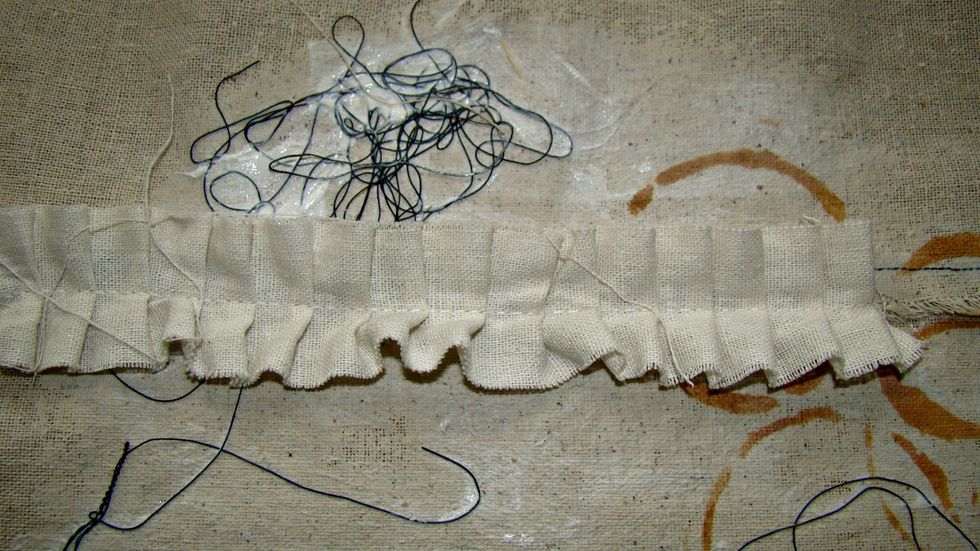 I took a piece of muslin and made a quick ruffle then glued different pieces here and there to the front of my main backdrop.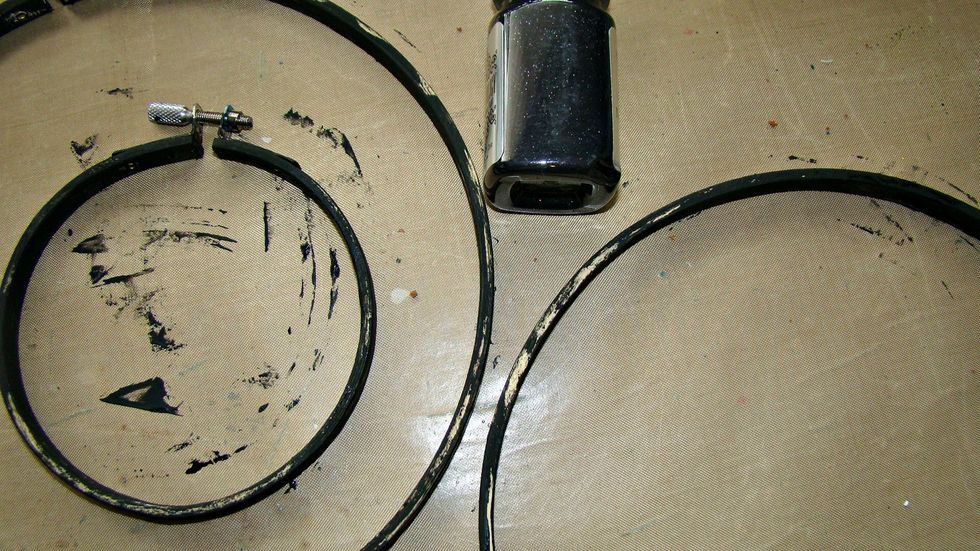 Dry brush black paint on the hoops very random, I wanted these to have a peeled paint effect.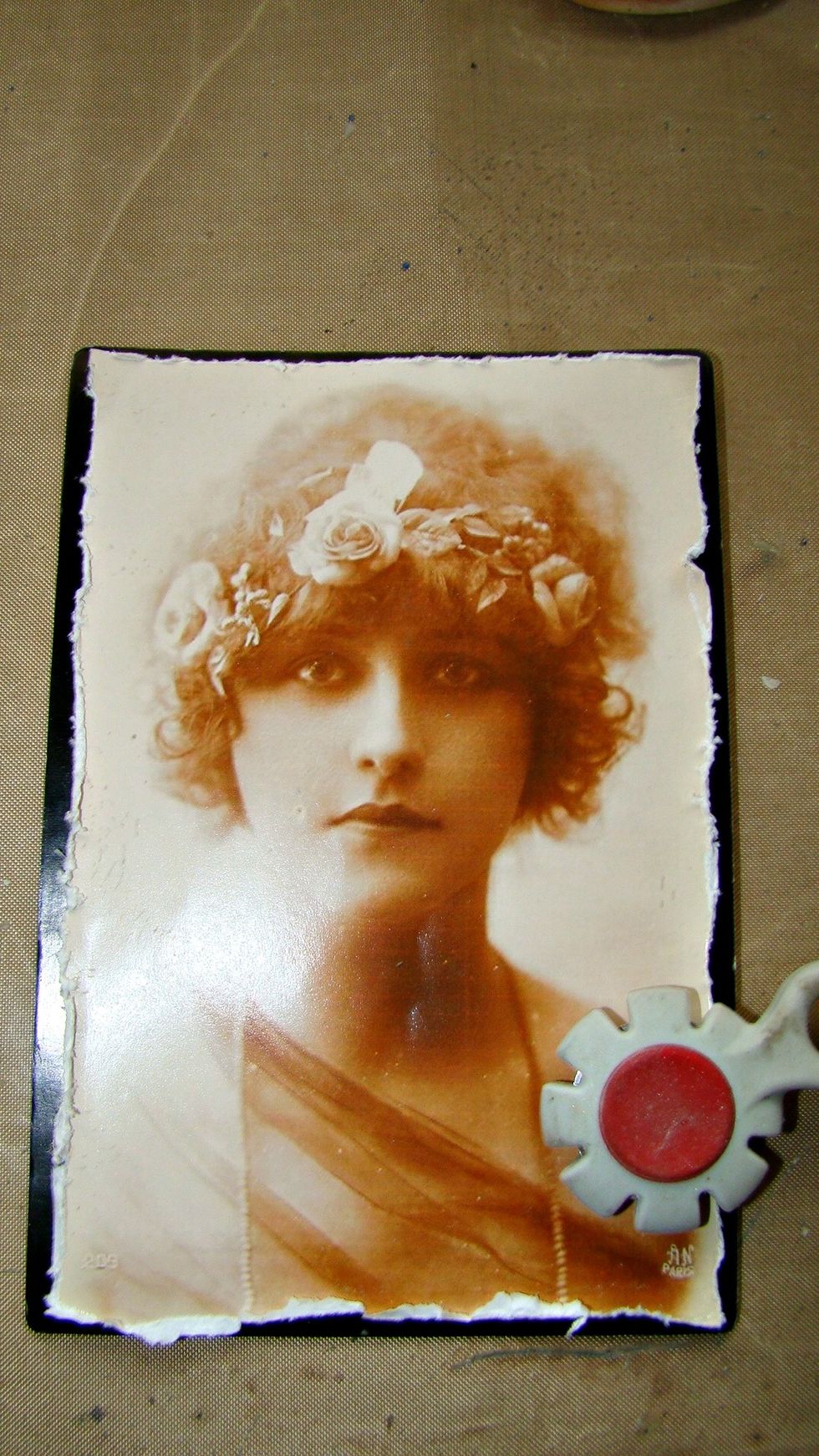 I took my photo and mounted in on black chipboard and distressed the edges of the photo.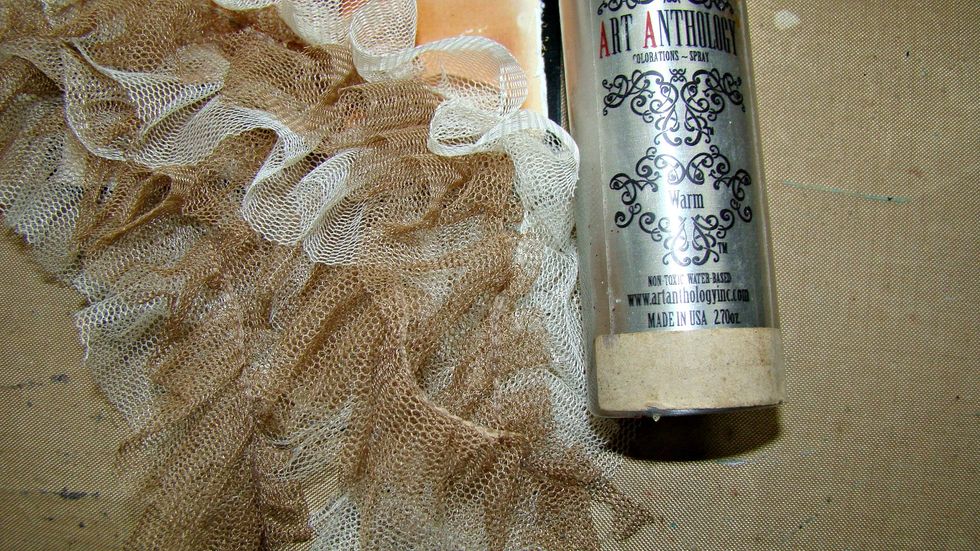 This is ruffled tulle that I am using for my ladies dress, Some I left natural, the other I sprayed it with Warm Colorations Spray. Heat set.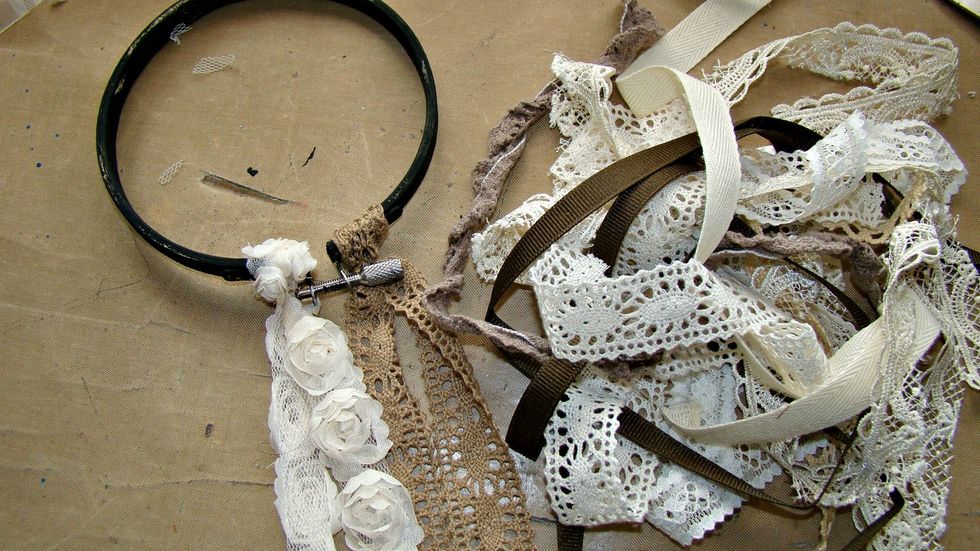 Taking random pieces of laces and trims and cut different lengths including strings of pearls and tide them to the smalles hoop This will be the backdrop for my clock face.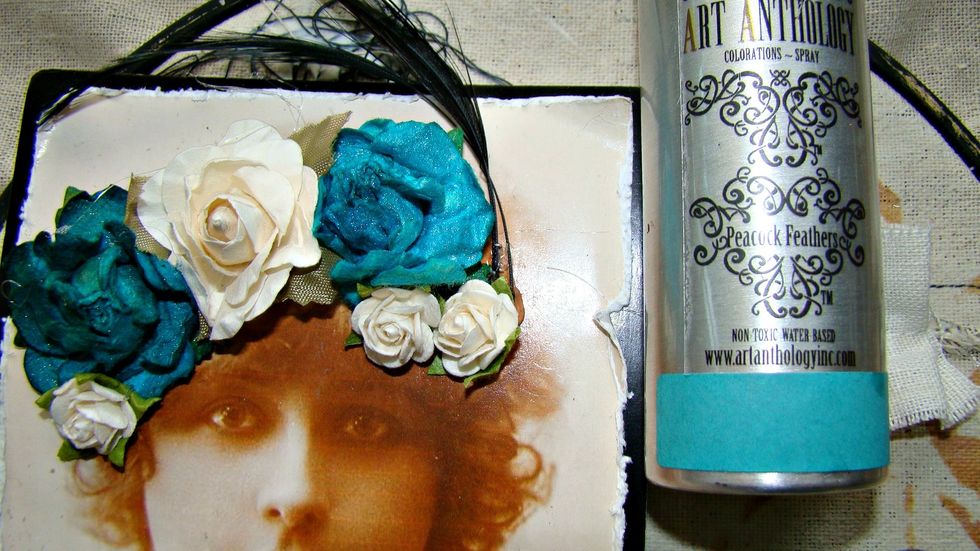 Added some flowers to my ladies hair and sprayed some with Peacock Feathers Colorations Spray.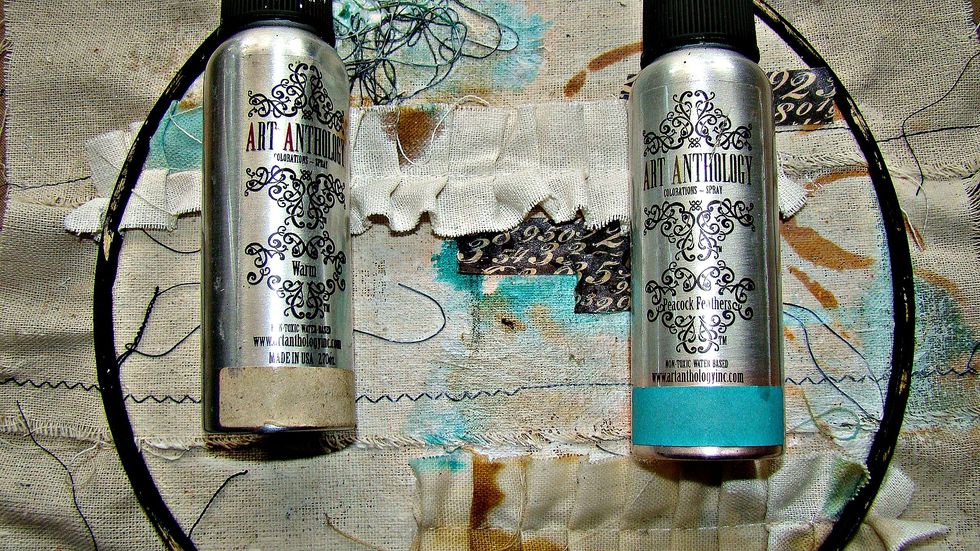 Using a paint brush I dribbled my sprays on my muslin backing. Because this was prepped with gesso the sprays flow nicely, Spritz water to allow movement and heat set. I then added some washi tape.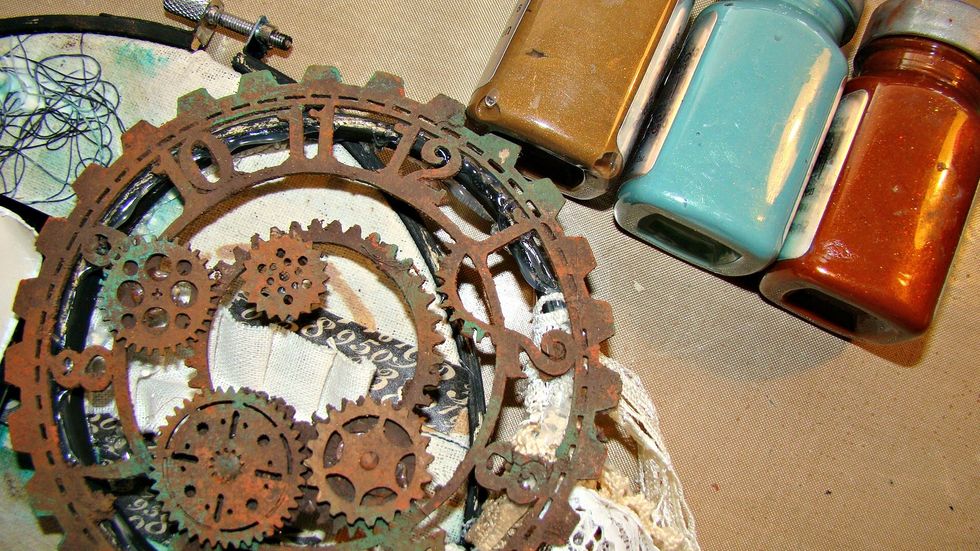 Mixing my 3 paints with some craft sand provides that grit that is nice for added a rust and patina'd effect. Add these to my clock face and cogs and gears. Glue to the top of the smallest hoop.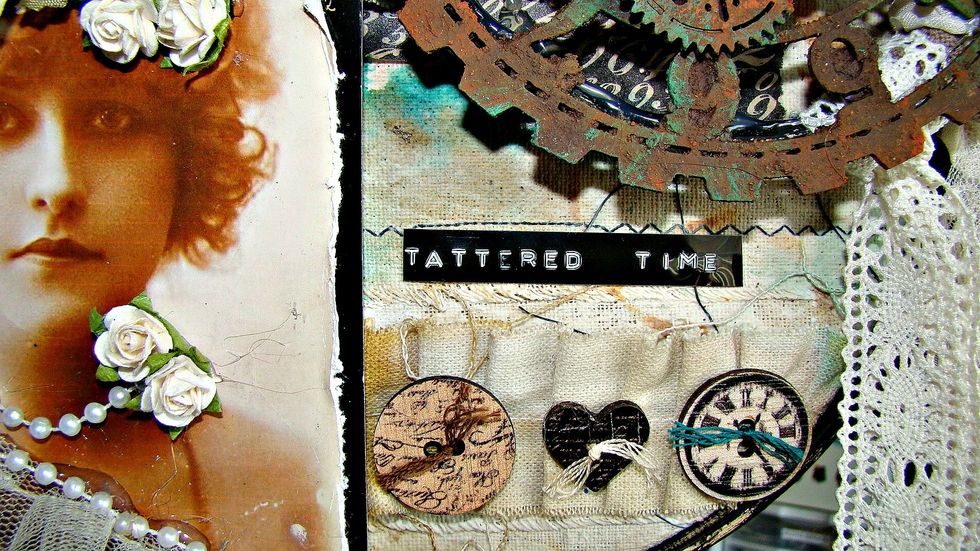 Using my label maker I made my title and added some old wooden buttons with coordinating threads.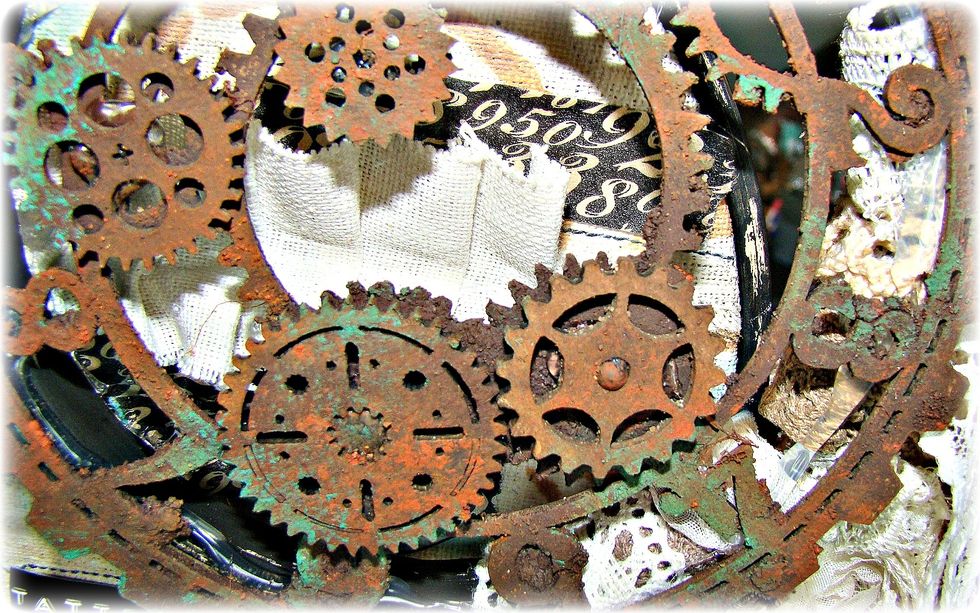 And there is my tattered time piece. Hope you enjoyed and were inspired.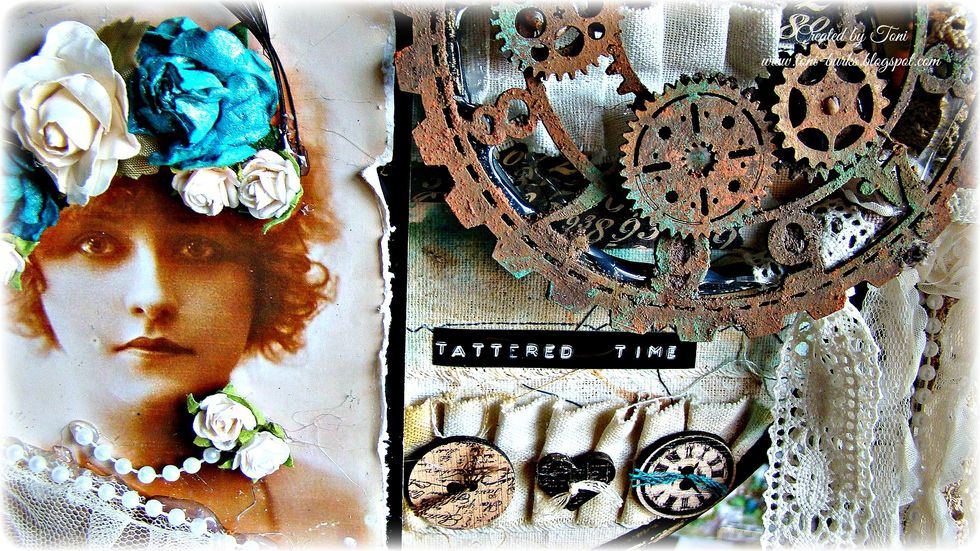 Hope you enjoyed and for more inspiration please follow https://www.pinterest.com/tonilburks/ me on the following links: http://toni-burks.blogspot.com/ https://www.facebook.com/toni.burksgrijalva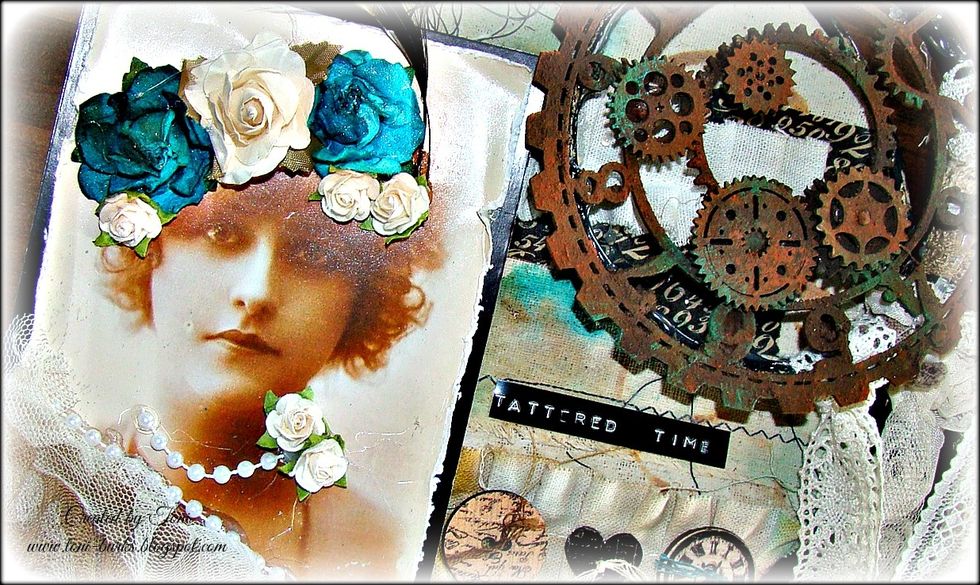 The supplies listed with * in front of can be purchased at Art Anthology's store here: https://www.artanthology.net/
Embroidery Hoops, large and small
Muslin
Clear Gesso
Pieces of lace, trims and pearls
Craft Sand
*Coloration Sprays- Peacock Feathers, Warm
*Velvet - Kona
*Sorbet-Kenyan Copper, Mint Julep
*Sorbet-Black Leather Jacket
Label Maker
Assorted Buttons
Toni Burks-Grijalva
♥ getting messy with my inks & paints. I hope I can provide some fun tutorials for your creative journey. Visit my blog @http://www.toni-burks.blogspot.com/
Rancho Cucamonga, California