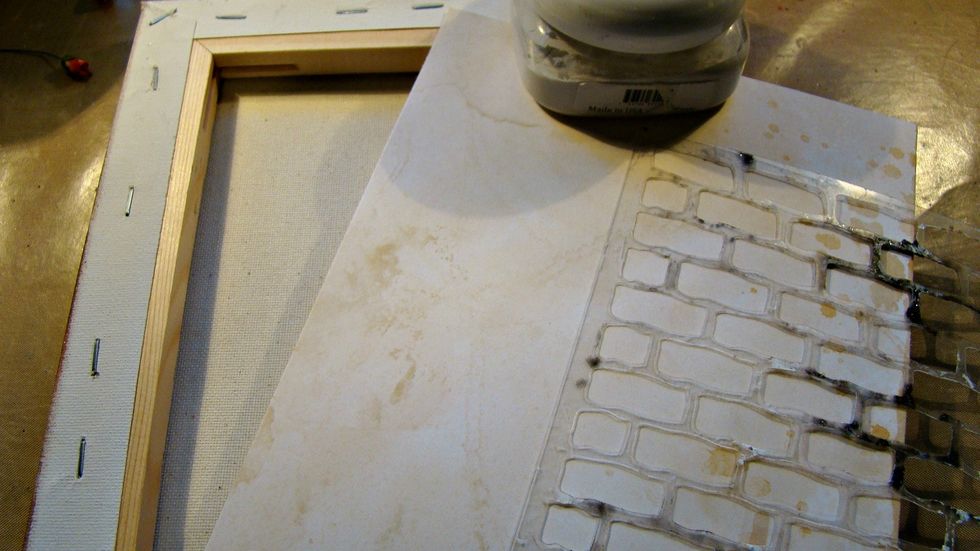 To start our canvas choose scrapbook paper for the inside, brick stencil and Mud Texture Paste. Cut your paper the size to fit the inside and stencil your bricks on the paper.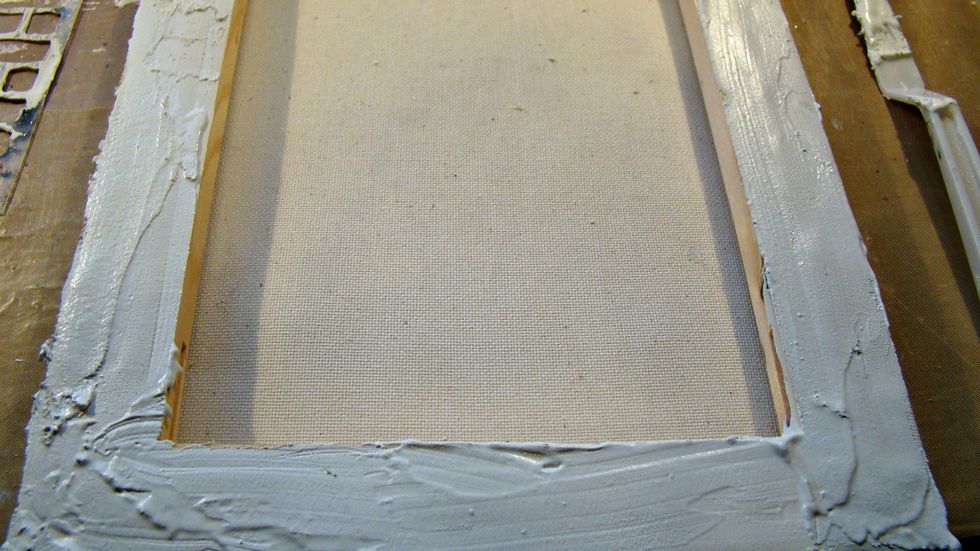 Put a coat of texture paste on the sides to cover the staples, then stencil your bricks on the sides and back of your canvas. Set aside to dry completely. Now to make our blossoms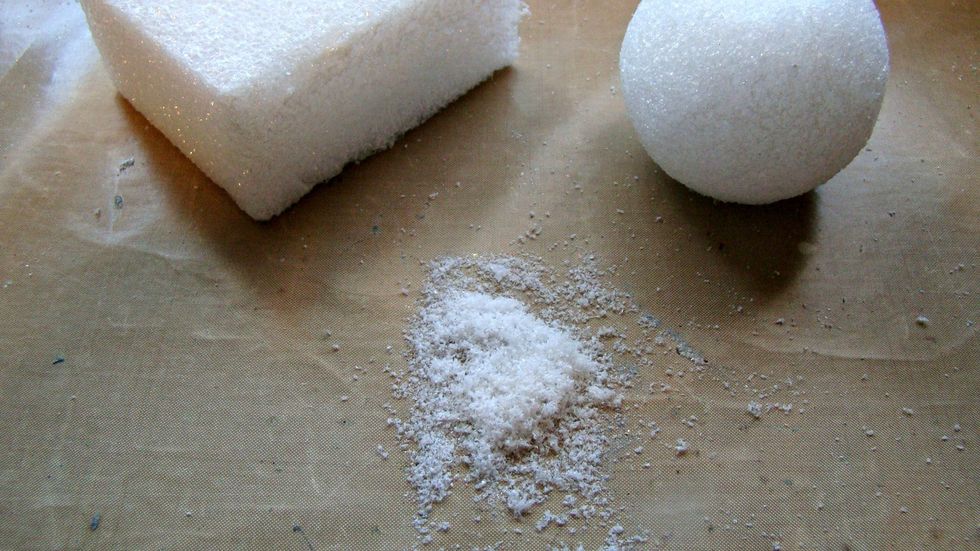 Take two pieces of styrofoam and rub together to get your particles, choose your color inks and mix with stir stick. Do not dry with heat gun because that will melt the styrofoam. It dries very fast.

Here are some colors I made.

Here are some more colors I made.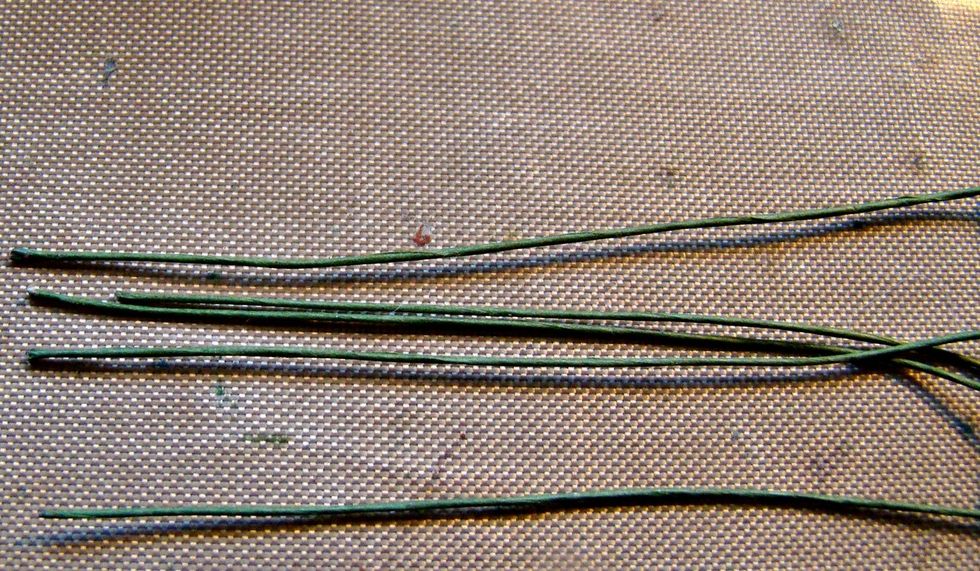 Take some floral wire stems and using Aileens Tacky Glue or adhesive of choice add to the tip of the wire.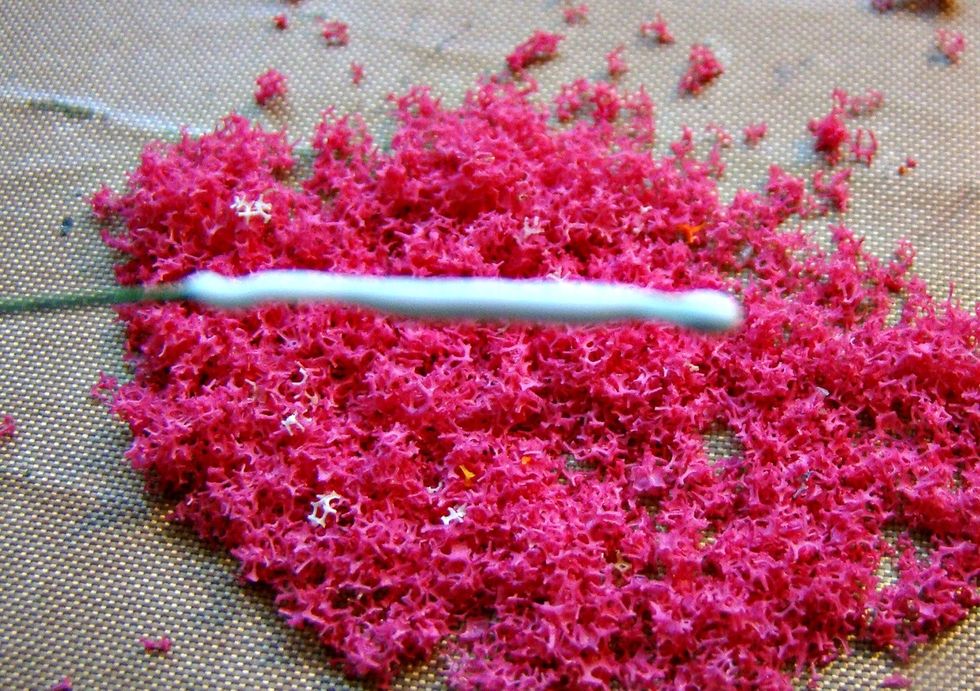 Sorry about the photo here. This is the wire with the tacky glue on it. Start rolling the fibers on the wire gently pressing them with your fingers and then add more fibers for fullness.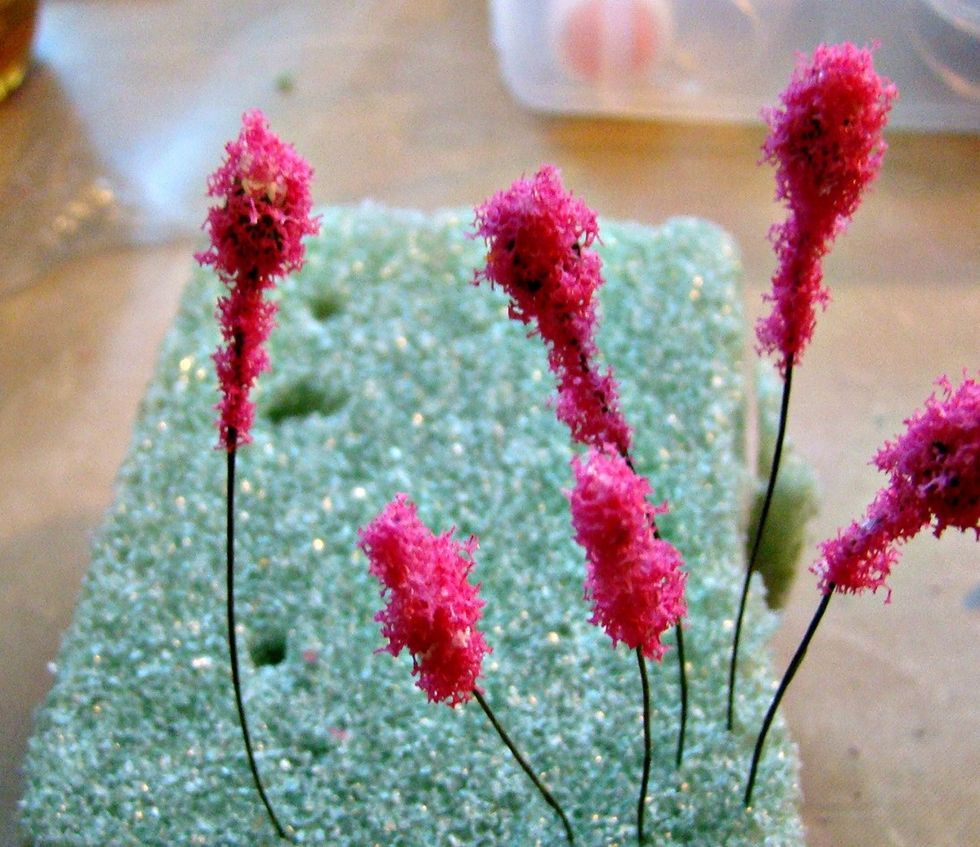 Allow to dry in a piece of styrofoam.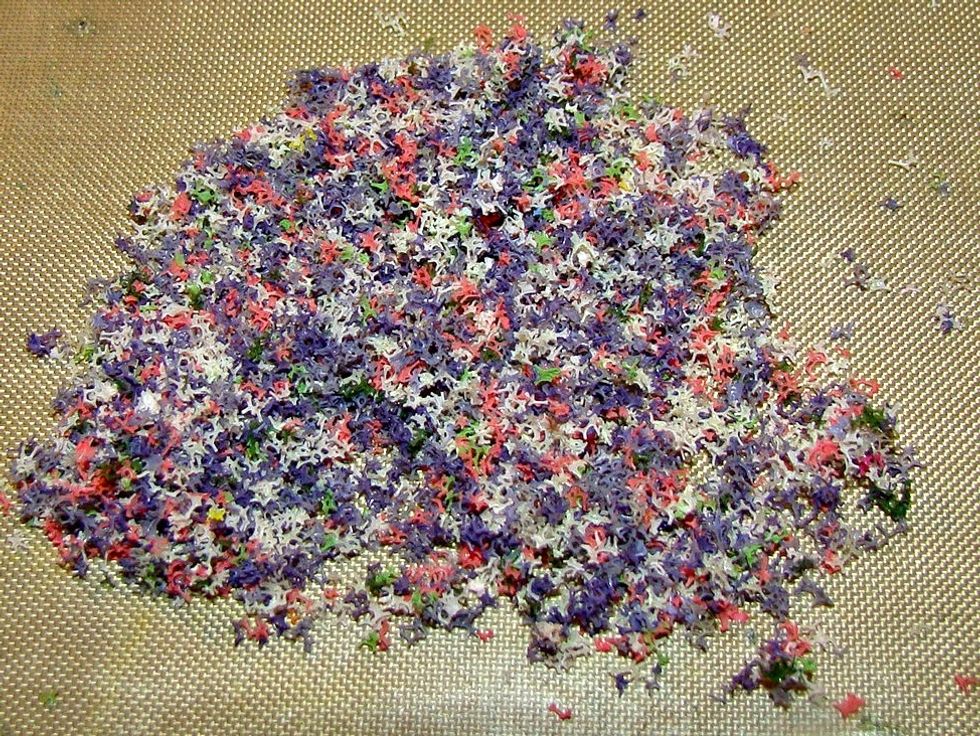 Don't toss those leftovers, put together to create a multi-colored blossom.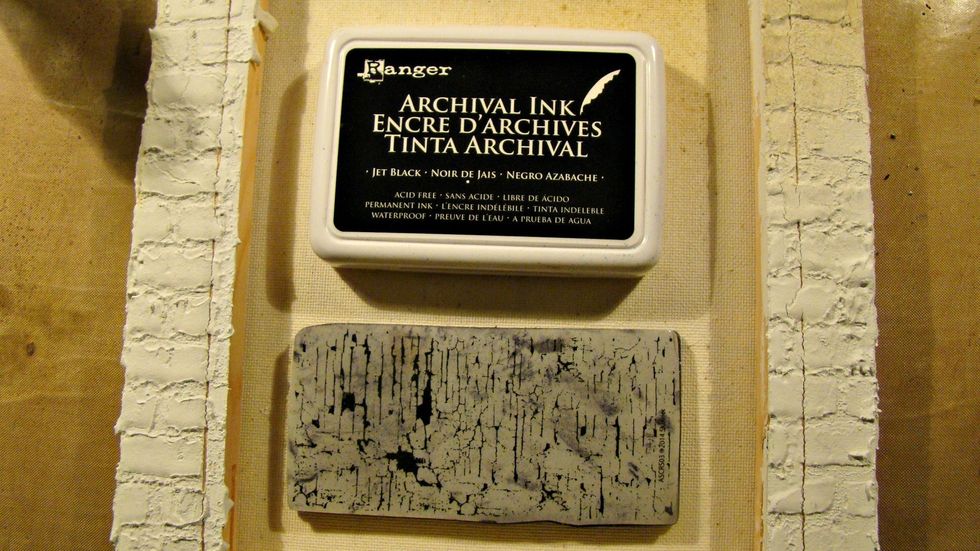 To create cracks in your brick covered canvas, use archival ink in black and this stamp is Andy Skinner's mixed media stamp.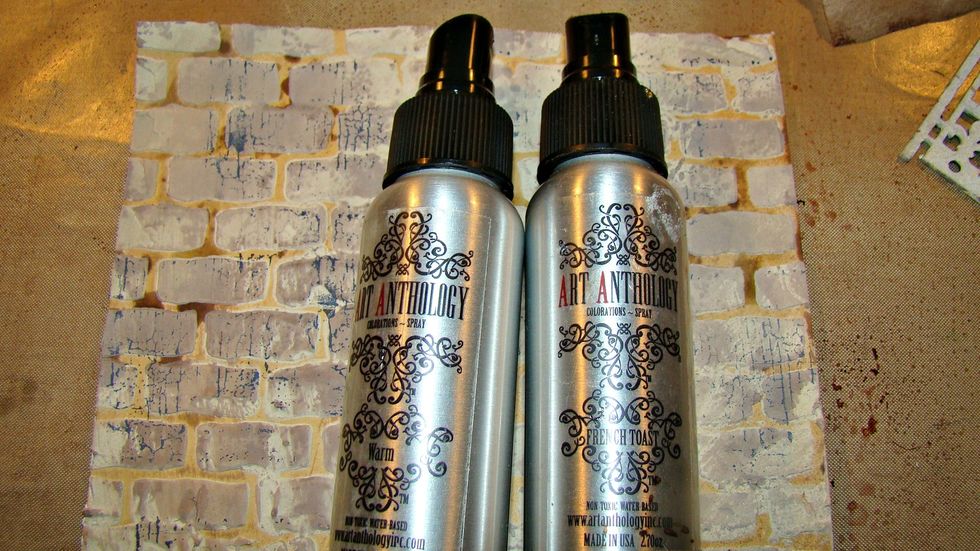 Randomly spritz your Colorations in Warm and French Toast.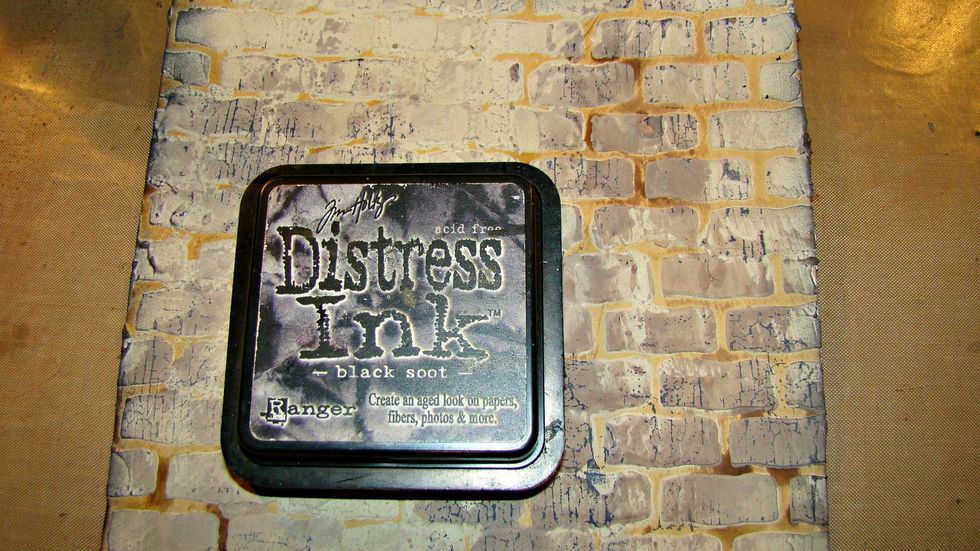 Edge the sides of the canvas with black soot DI
And the canvas is coming together, now really looking like a brick planter in a garden.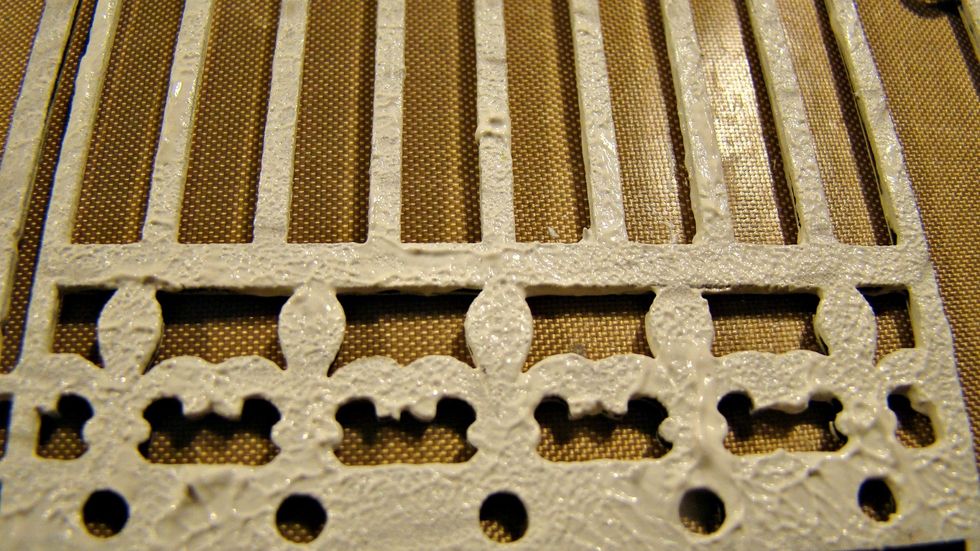 Give a couple coats to your chipboard pieces of white gesso and use a sponge to provide more texture once dried.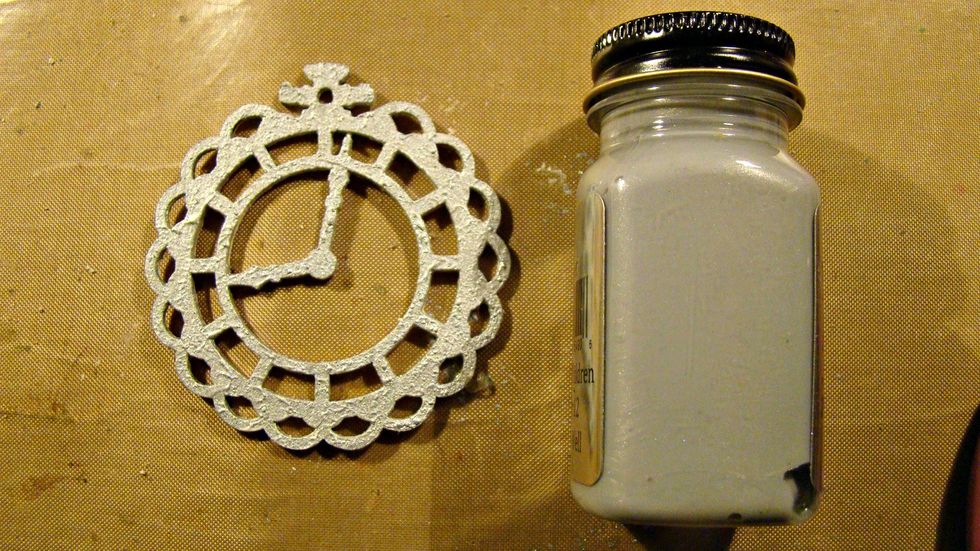 Using Art Anthology Metal Effects paint your pieces and once dry smudge the tops with black soot DI to create a more pewter look.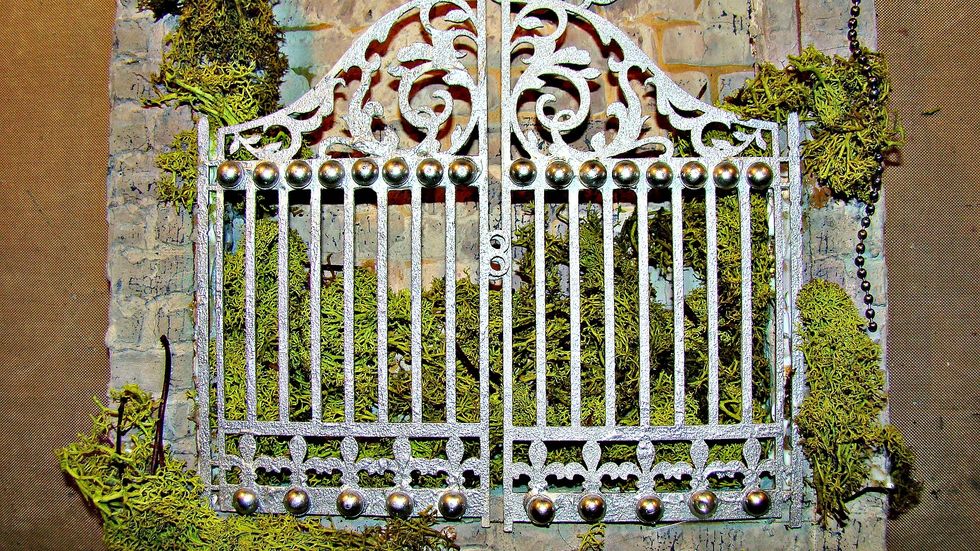 I added flat side pearls to my gate and paint the entire piece with Metal Effects Silver and smudged with black soot DI. Glue your reindeer moss to the inside of the canvas and attach your gate.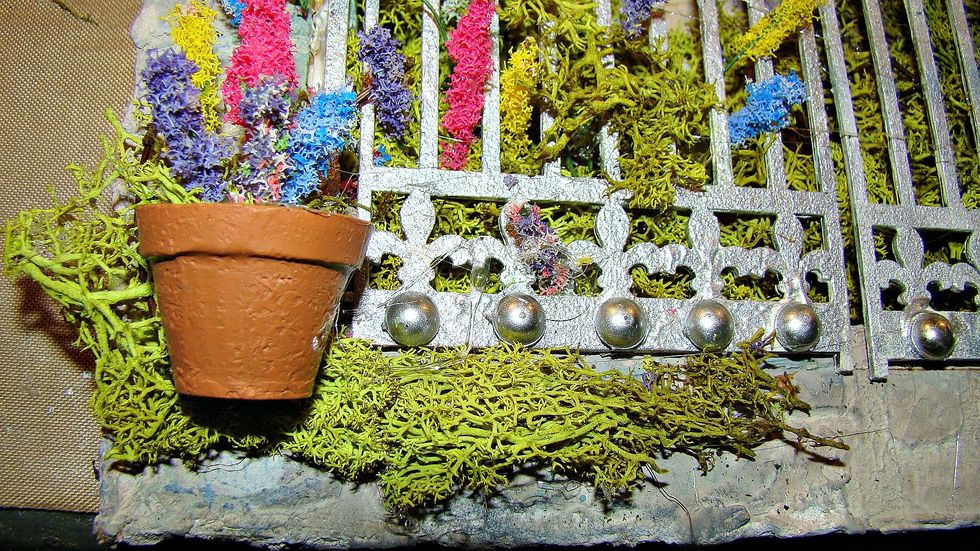 I had this teeny tiny terracotta pot so I adhered it to the canvas, filled it with the moss and added some of my blooms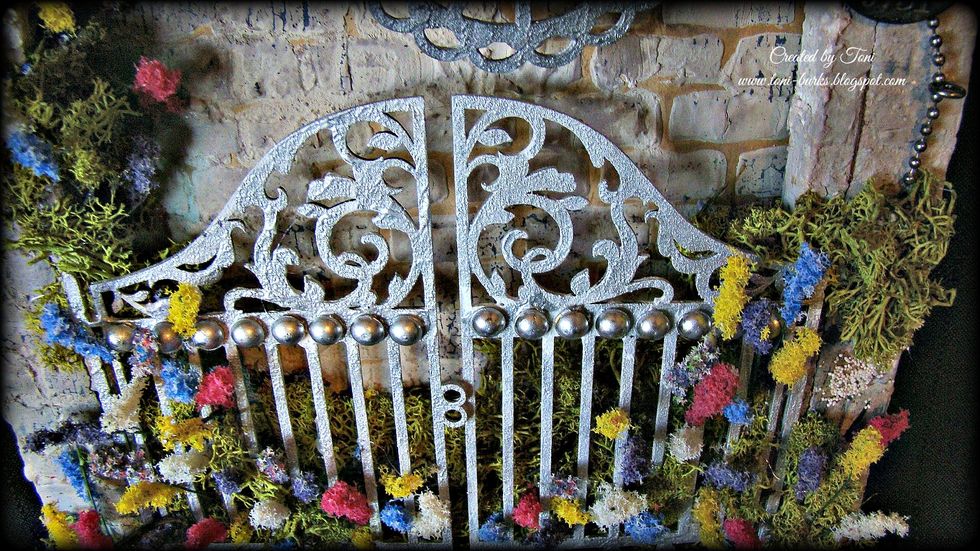 Let's start adding our stems here and there. Also add some moss to the high sides of the canvas for eye appeal and interest. Add your flowers inside the moss also.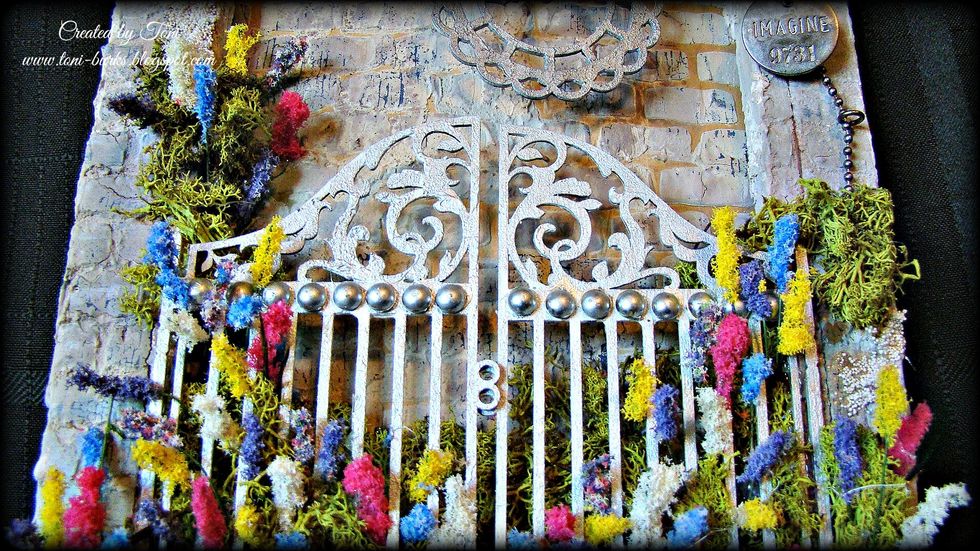 I know there is alot of steps to this project, but it really wasn't hard at all, Just depends on how much you want to add to your piece.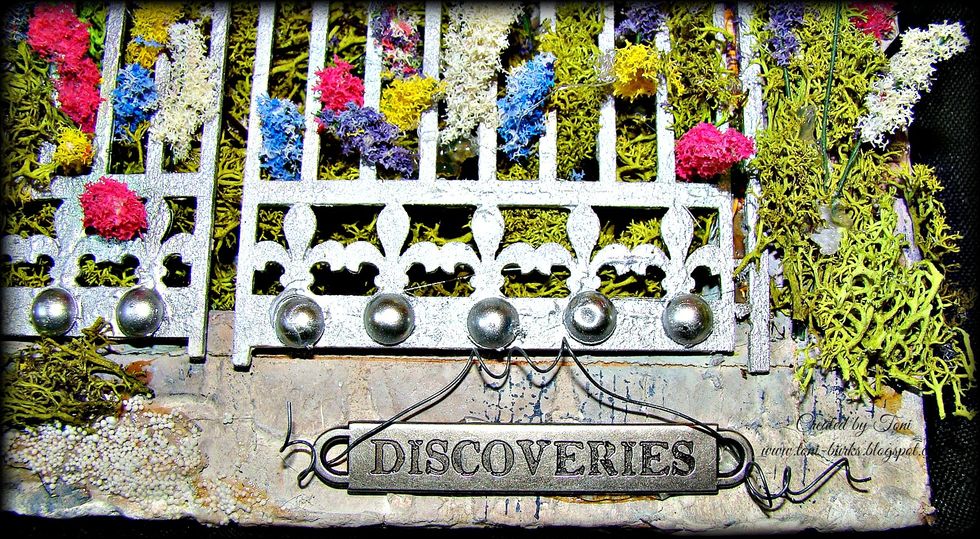 Added an IDEAOOGY piece to the bottom and wire.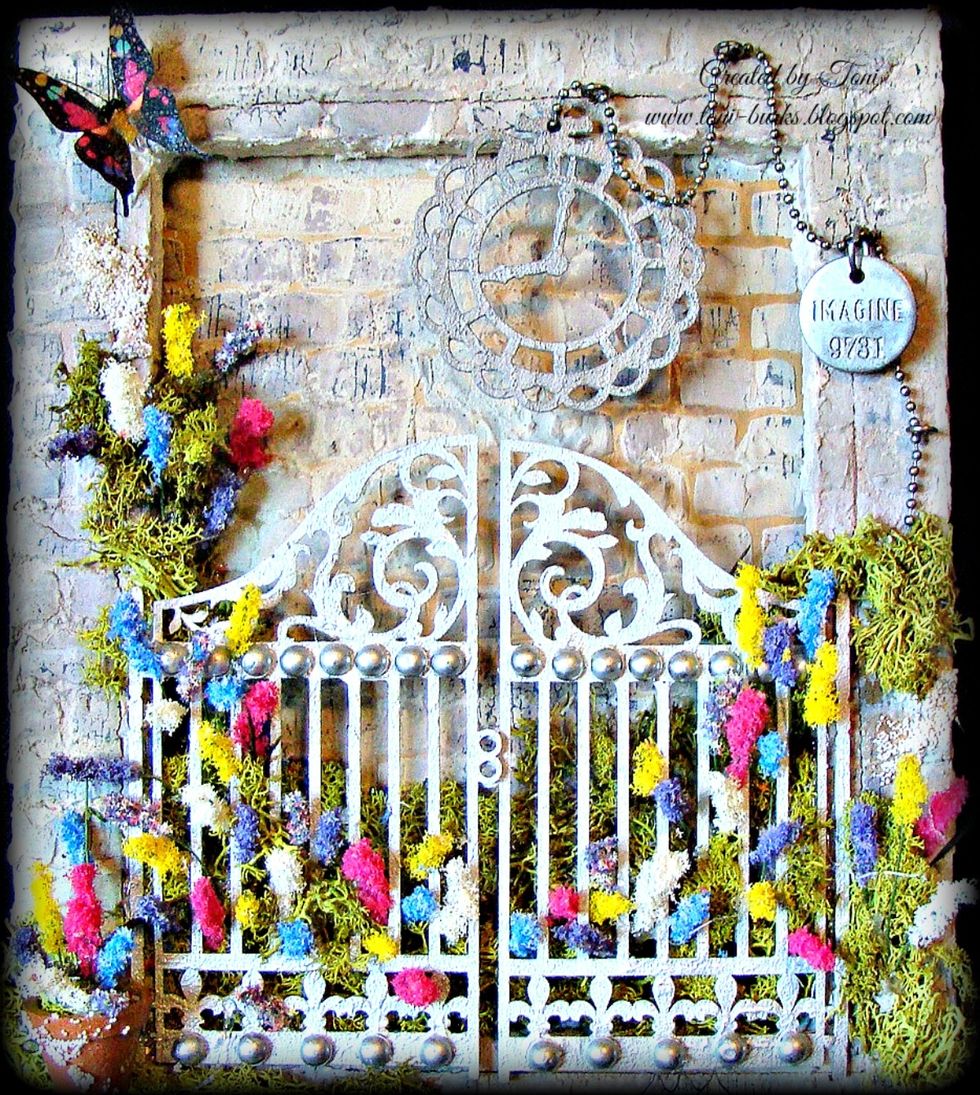 The Clock was hung with ball chain and a IDEAOLOGY token for interest.
Please follow us at http://artanthologyinc.com/blog/ https://www.pinterest.com/artanthology/ and https://www.facebook.com/Art-Anthology-392413134139071/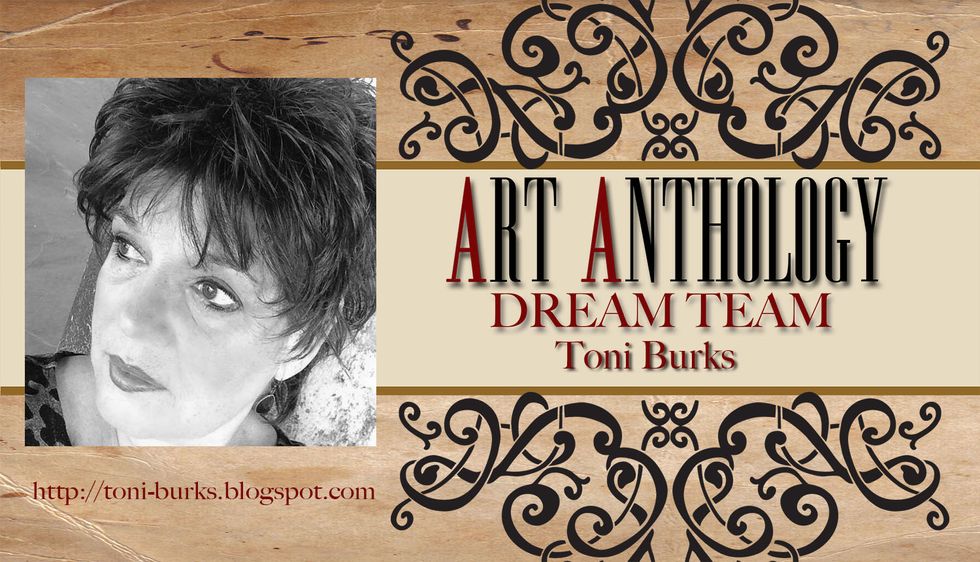 Hope you were inspired with Art Anthology products. Wishing you a creatively happy month. A special thanks to Holly Young on You Tube for this DIY technique for the flower fluff.
Canvas
Scrapbook paper
Brick Stencil
* Mud Texture Paste
*Colorations-Warm, French Toast, Sunshine, Barbie
*Colorations-Indigo, Salmon, Clover
*Minx Inks - Allure, Majestic, Bankroll
*Fairy Dust-Gilded Gold
Moss
Styrofoam
Wire Stems
Aileens Tacky Glue
Art Anthology
Art Anthology is a manufacturer of dimensional mediums.\n\nCome chat with us in our Facebook Group: Art Anthology Adventures in Art