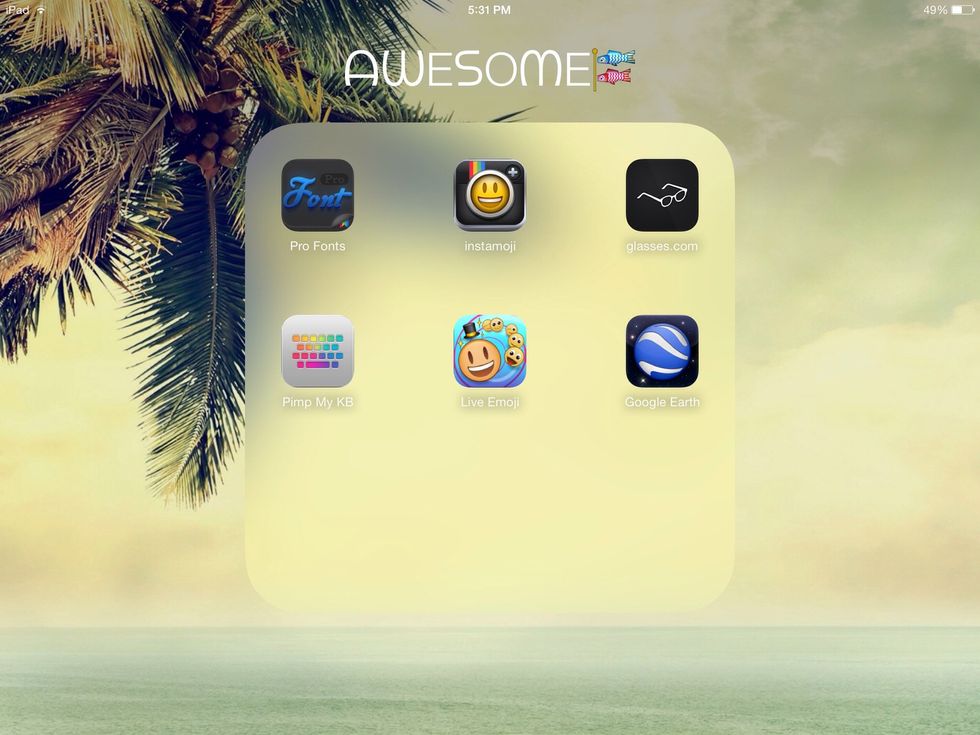 Download a font app. I suggest using either pro fonts, (which is what I use)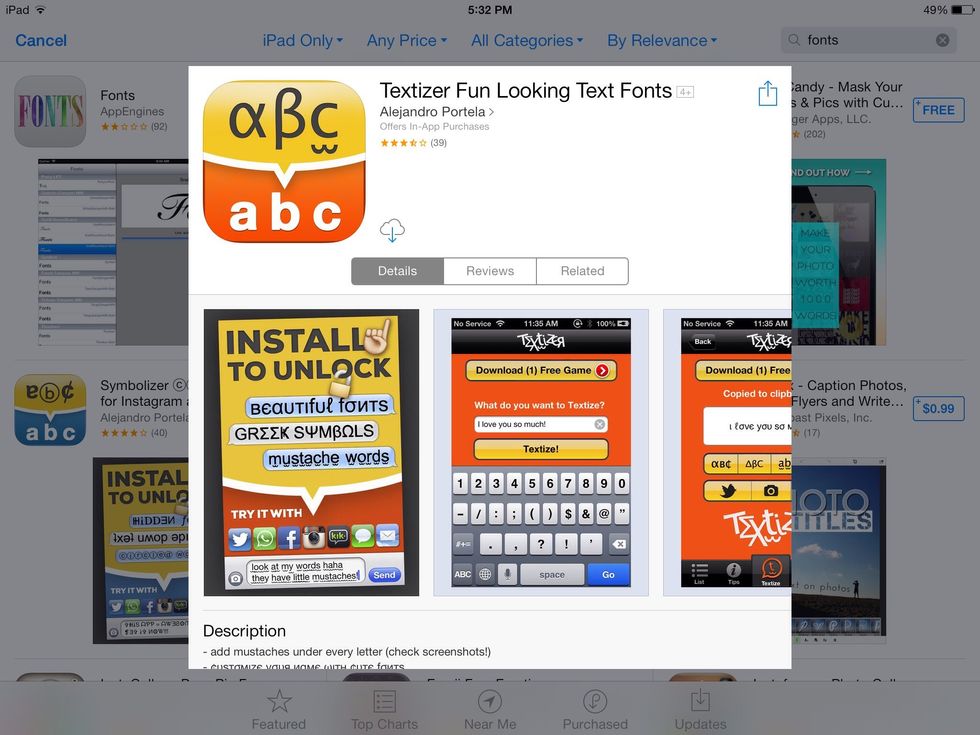 Textizer,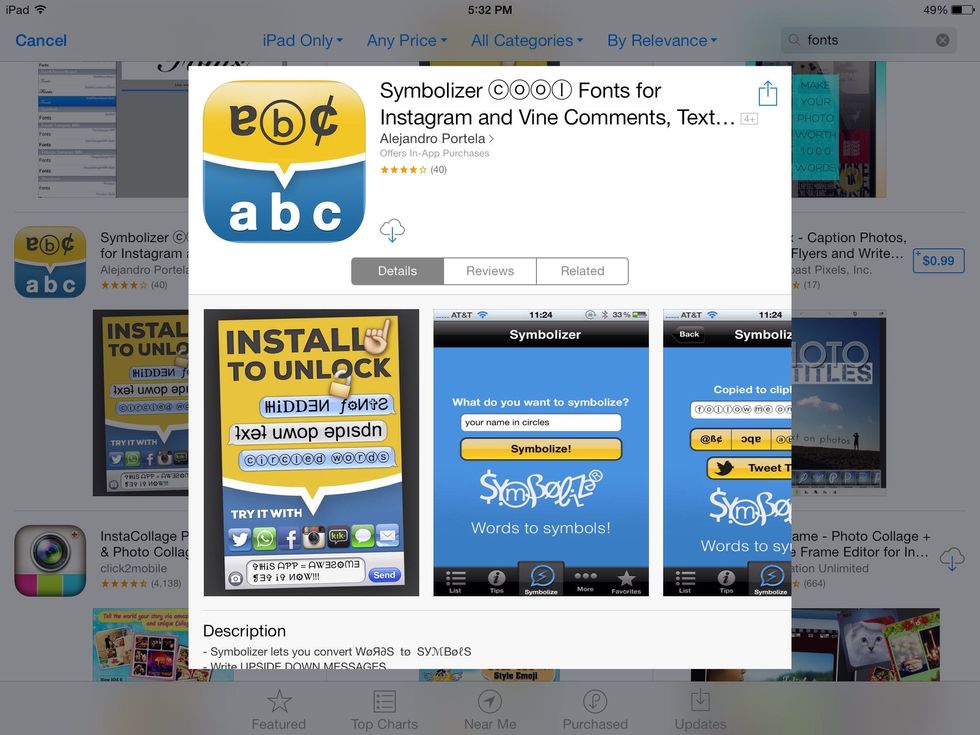 Or symbolizer.
(Tap picture.) Once on the app, type in what you would like it to say. You can use your fonts while texting or emailing your friends, posting a comment on Instagram, really anything!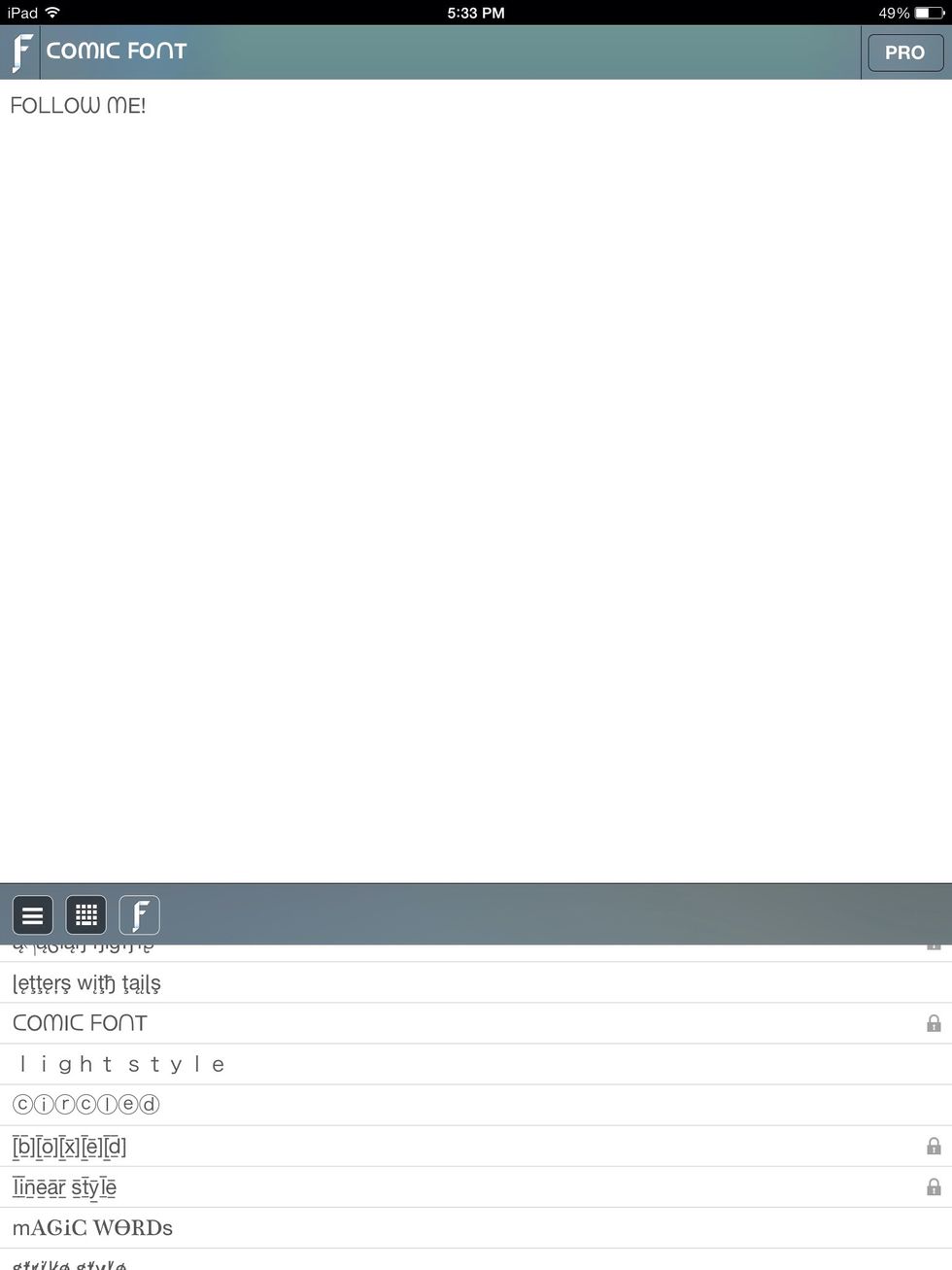 (Tap picture) after you typed it, choose your font down below.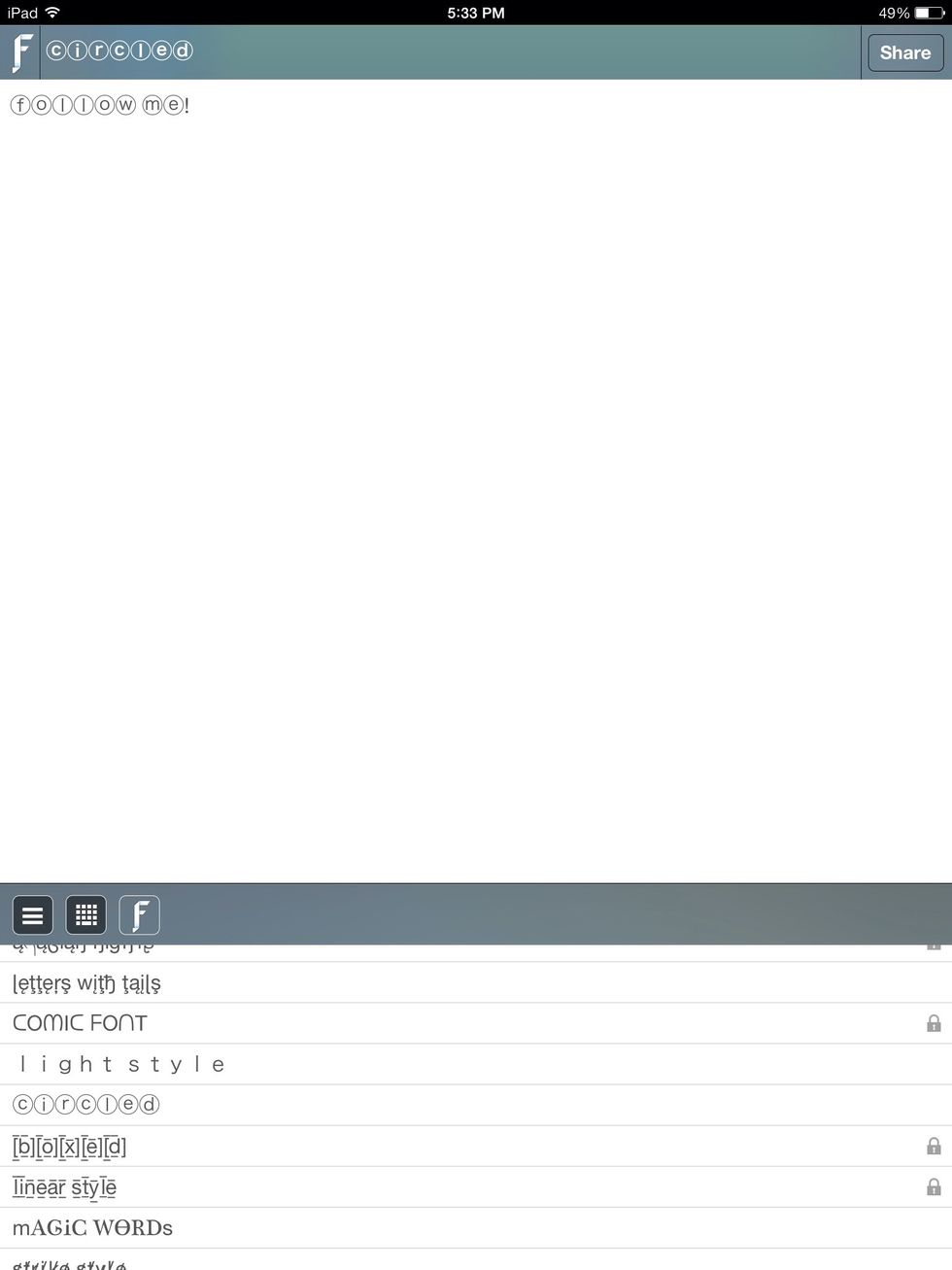 (Tap the picture) you can access all fonts, even if it has a lock on the right of it.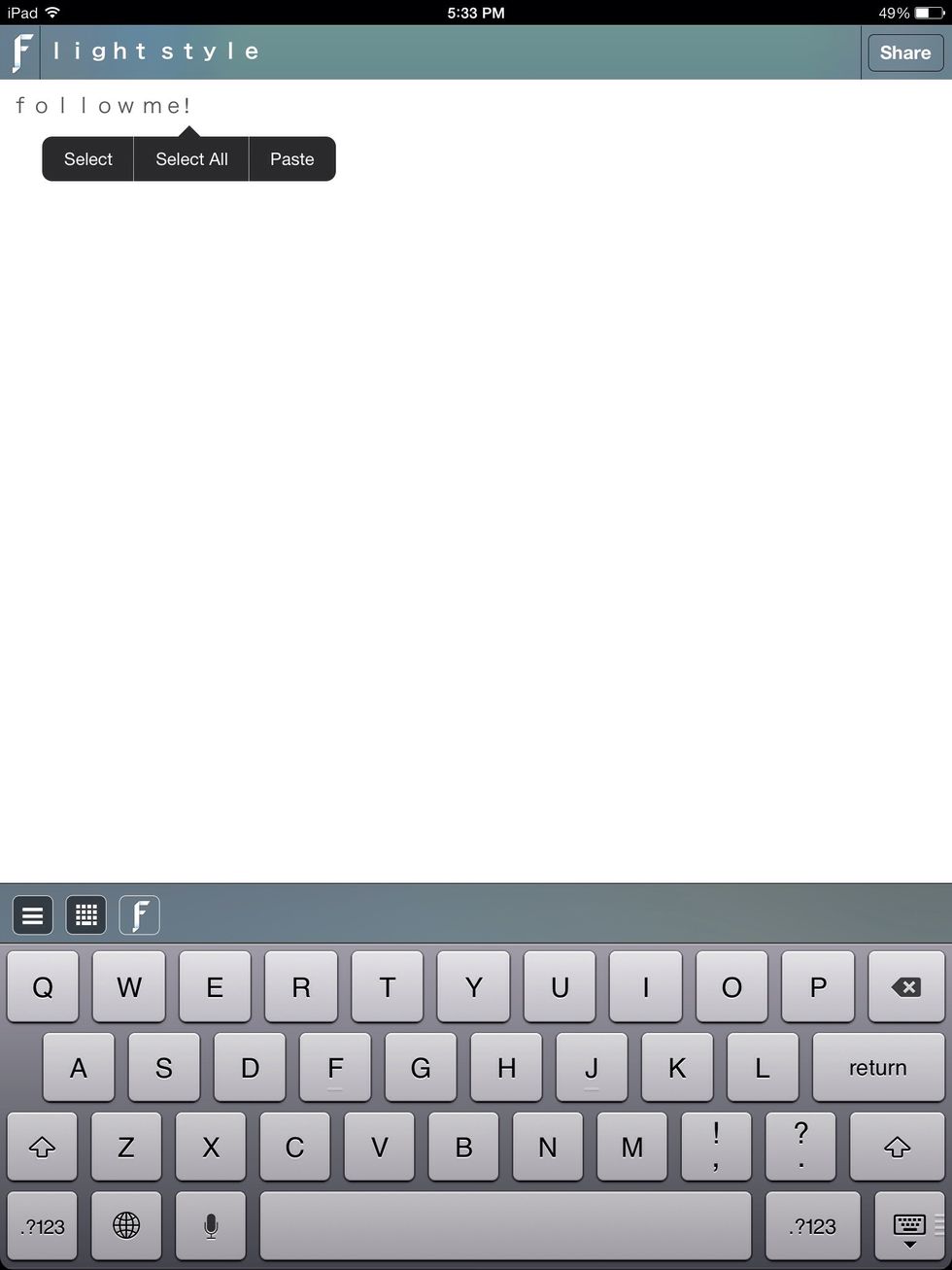 Once you've picked your font, press next to the last letter of your word and press "select all".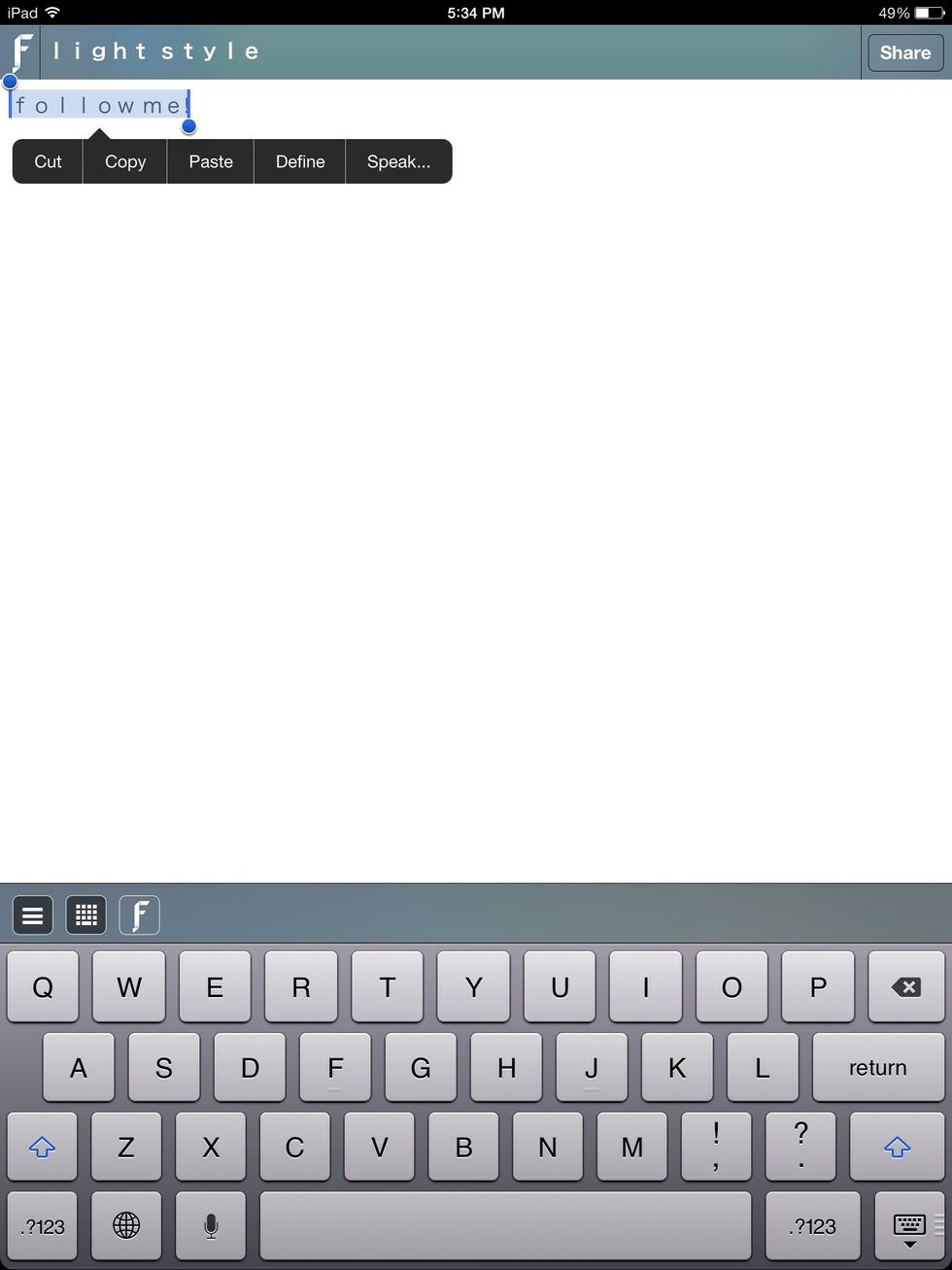 (Tap picture) after you pressed "select all", press "copy", or "cut".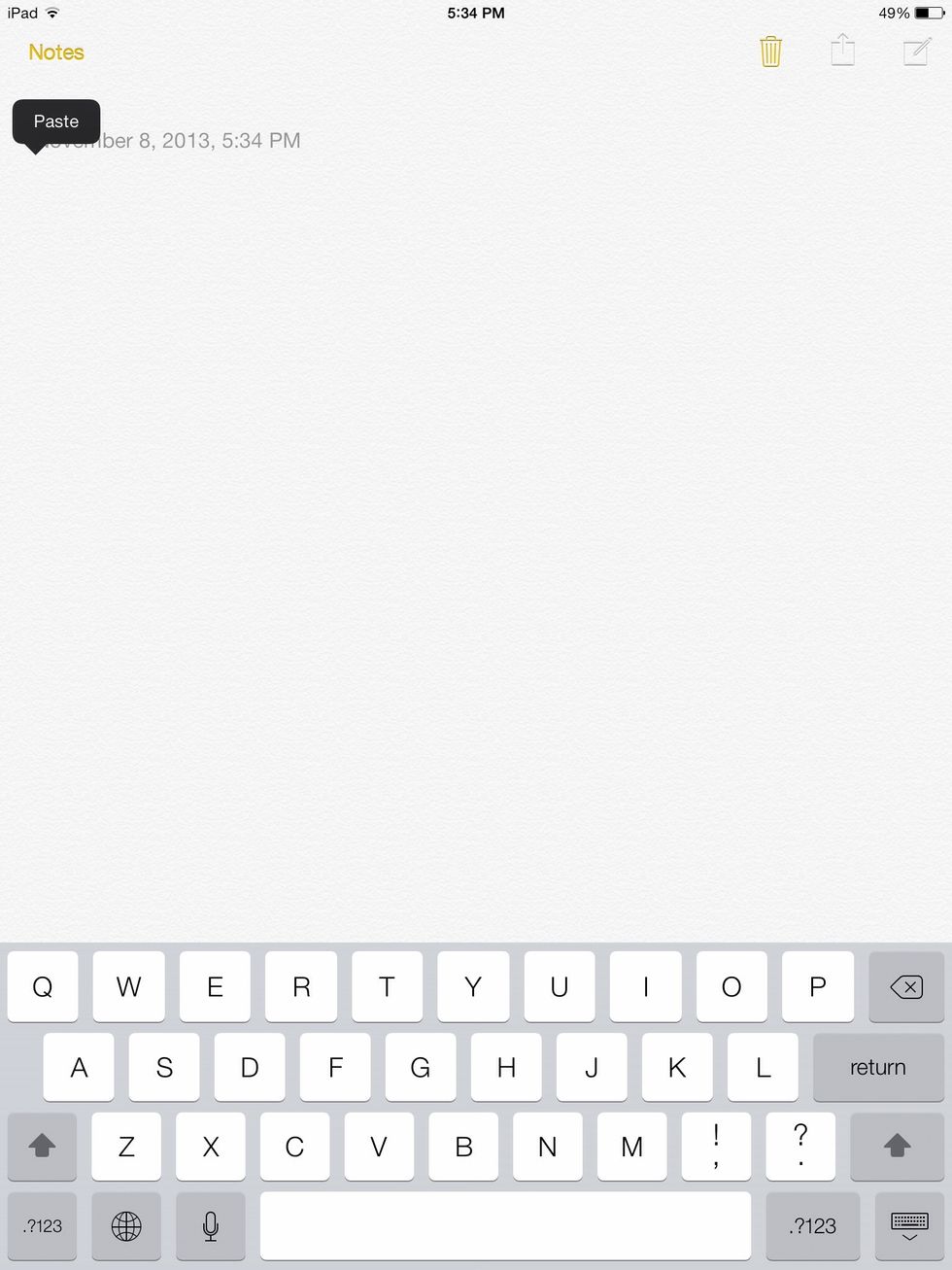 Now you can paste it wherever you want! Use it in a text message and impress your friends! Or on Instagram! First press on where you would like to type, then press "paste".
It will paste automatically after that!
This is such a cool app right? You can use this ALL THE TIME, don't worry it's legal and Apple allows it. Make sure to check out my other guides and follow me! 🌟🌟🌟 ⓙⓤⓢⓣ ⓢⓣⓤⓕⓕ
I do not own nor am I affiliated with any of the companies/brands mentioned or seen in this guide. I'm not here to get arrested. You cool with that? Awesome. 🌟🎏🌟🎏 ⓙⓤⓢⓣ ⓢⓣⓤⓕⓕ
The creator of this guide has not included tools
ⒿⓊⓈⓉ ⓈⓉⓊⒻⒻ
Hey guys! Welcome to ⓙⓤⓢⓣ ⓢⓣⓤⓕⓕ! I'm here to teach you how to do literally almost everything! I love you all! \n Xoxo, ⓙⓤⓢⓣ ⓢⓣⓤⓕⓕ?