How to get better garageband vocals without a mic
Now you can get studio quality vocals in GarageBand without buying a fancy microphone.
1700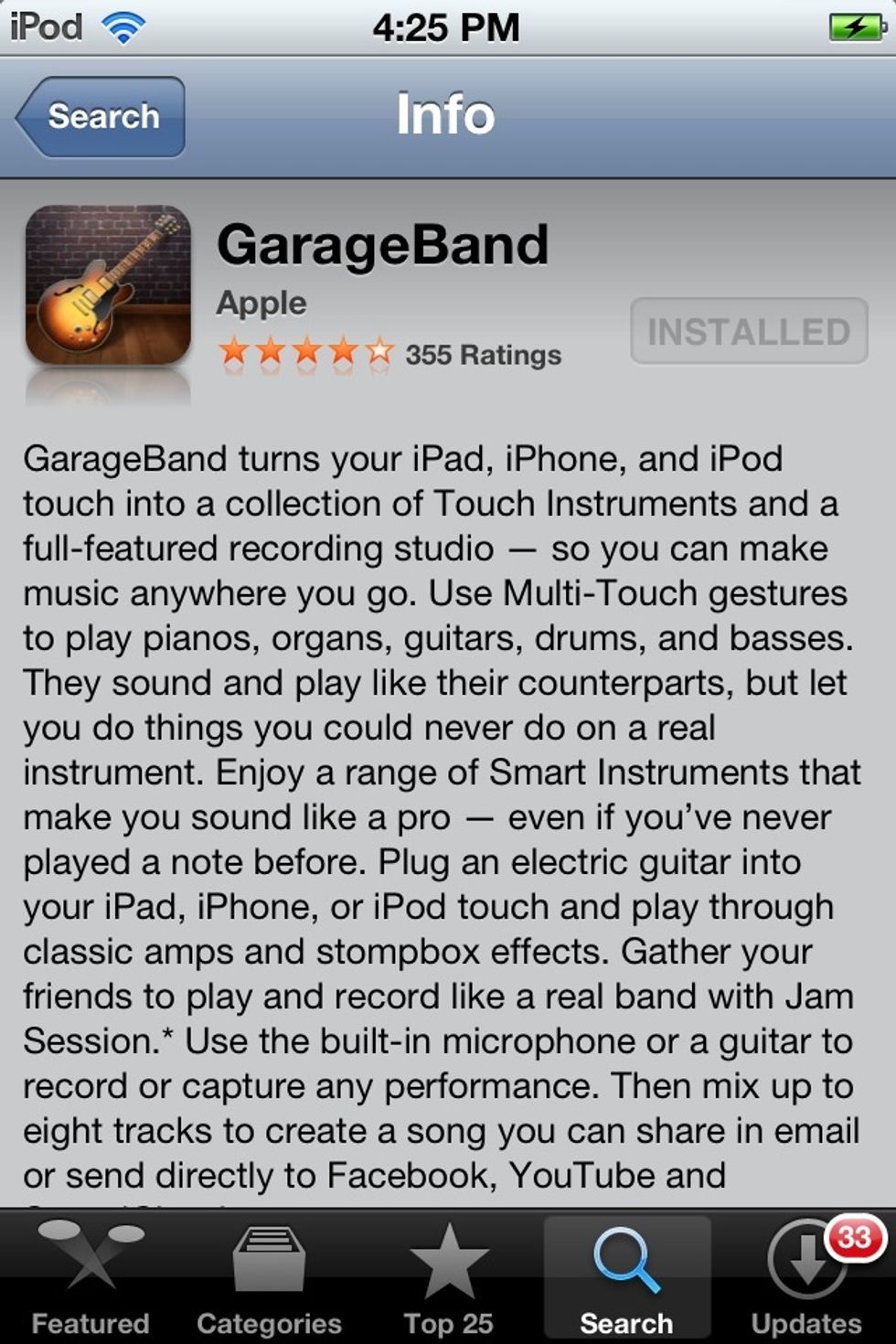 Download GarageBand for IOS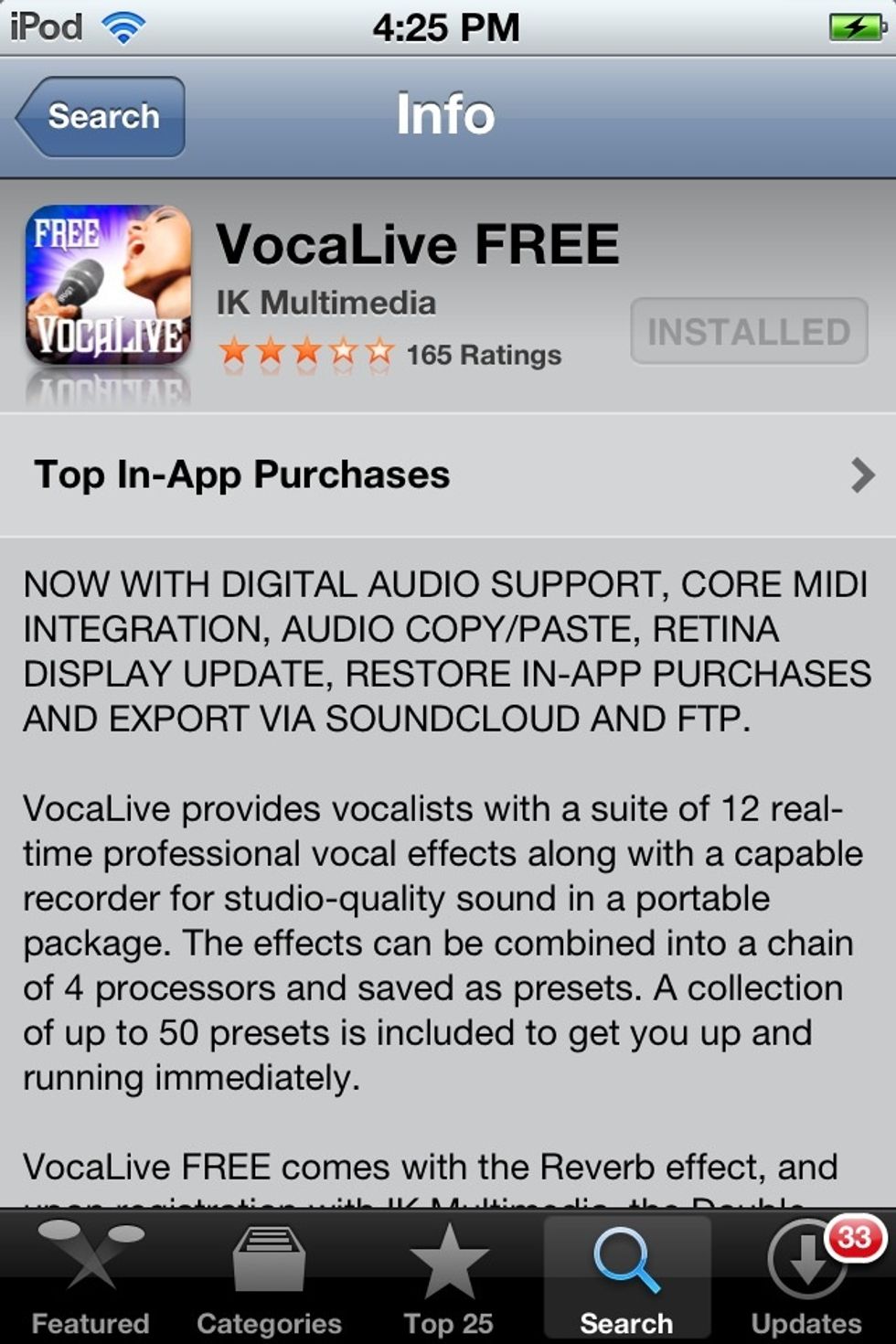 Download Vocalive for IOS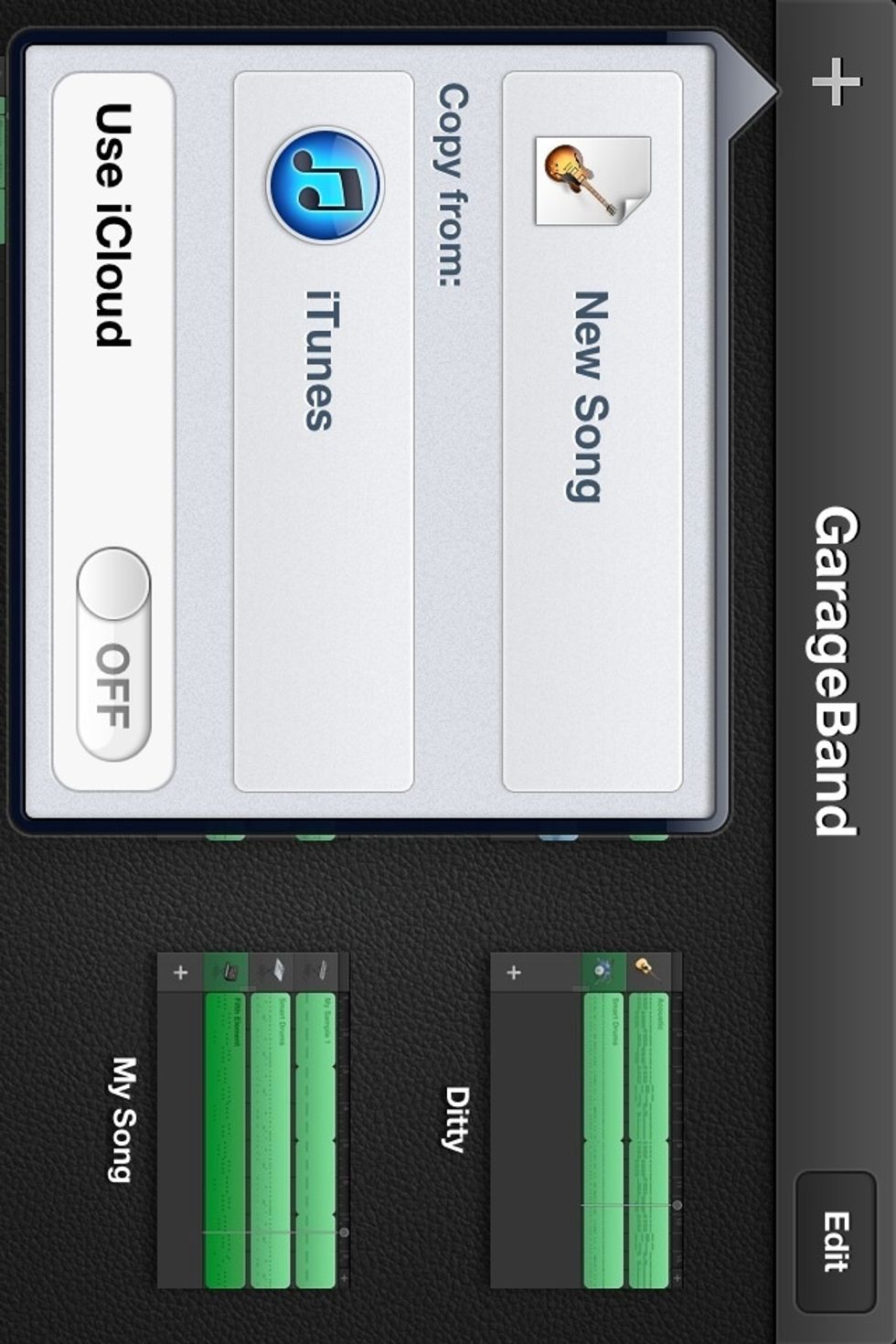 Open GarageBand and choose NEW SONG.
Choose the AUDIO RECORDER instrument.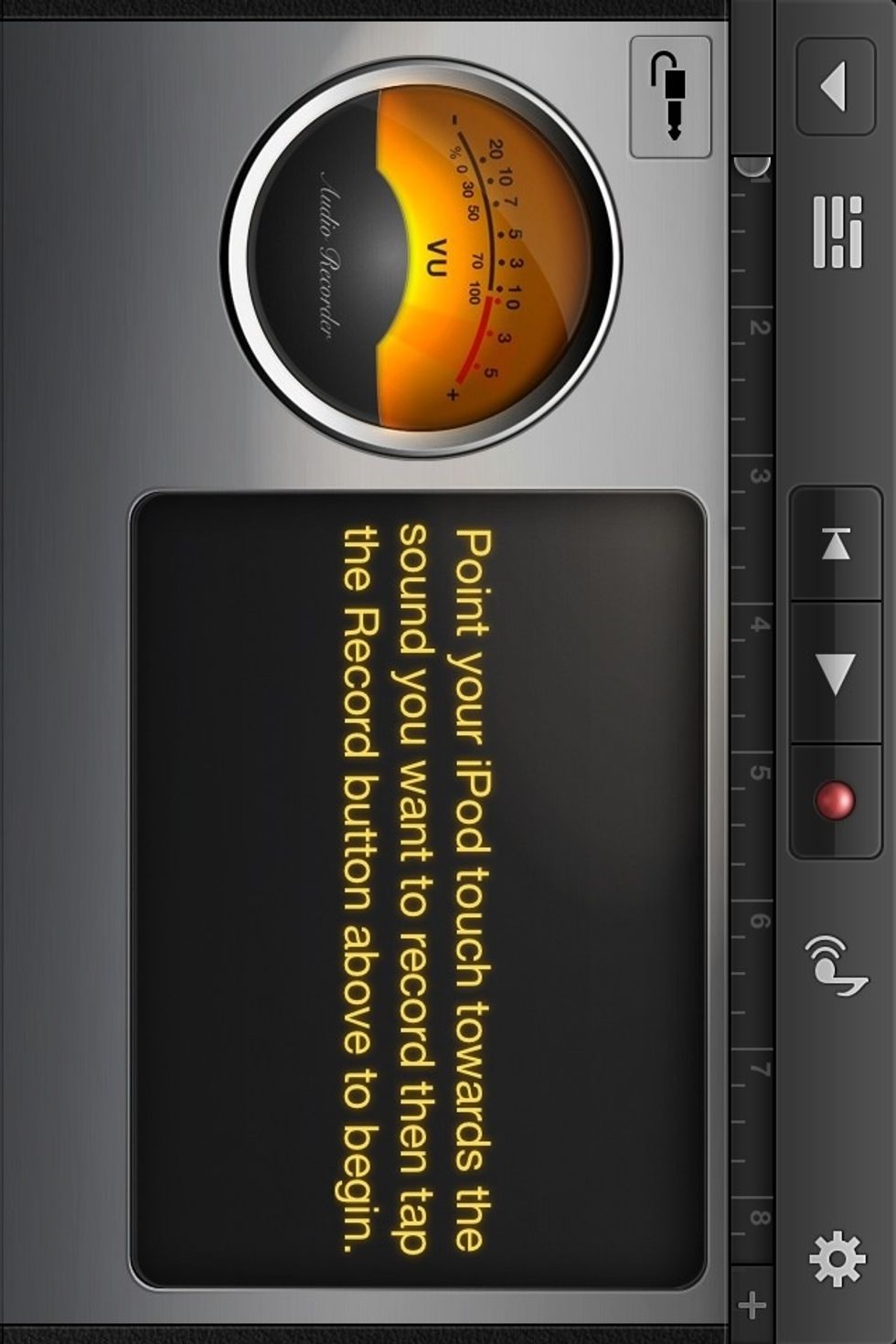 This screen will come up. Tap on the TRACKS icon at the top left of the screen (it looks like bars).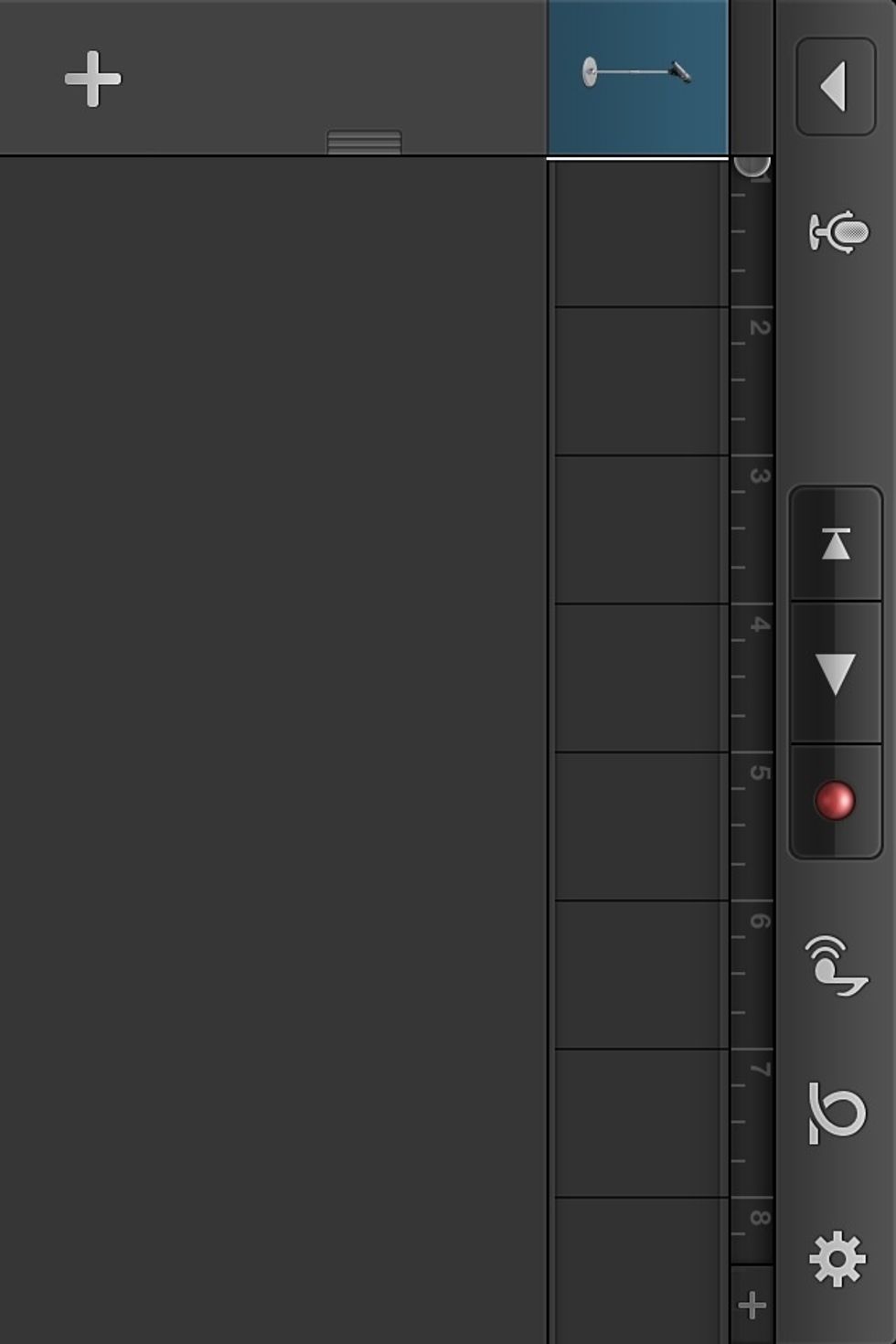 This screen will come up. Tap the SETTINGS icon at the top right of the screen (it looks like a gear).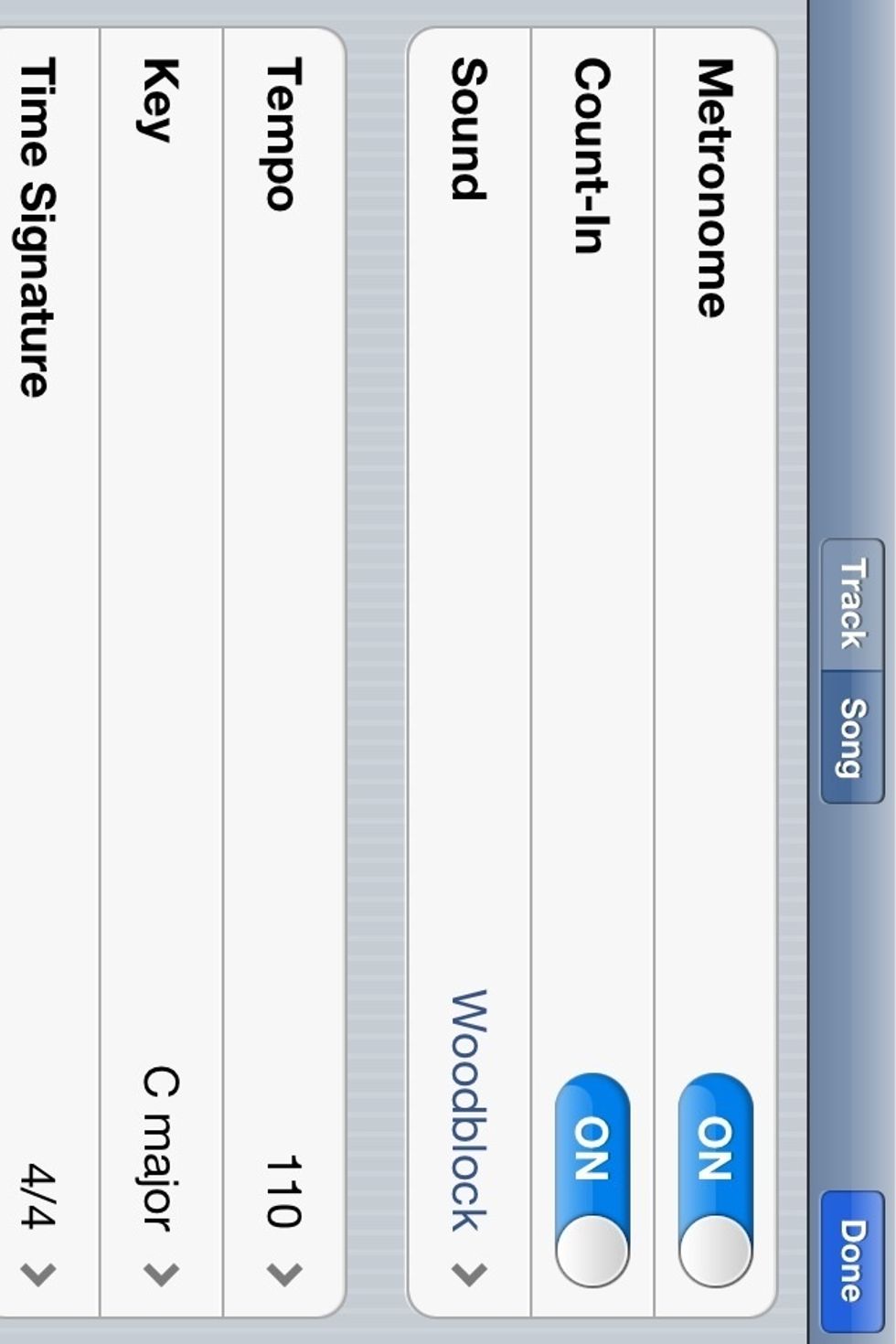 Tap on the SONG tab at the top of the screen, and then tap on TEMPO.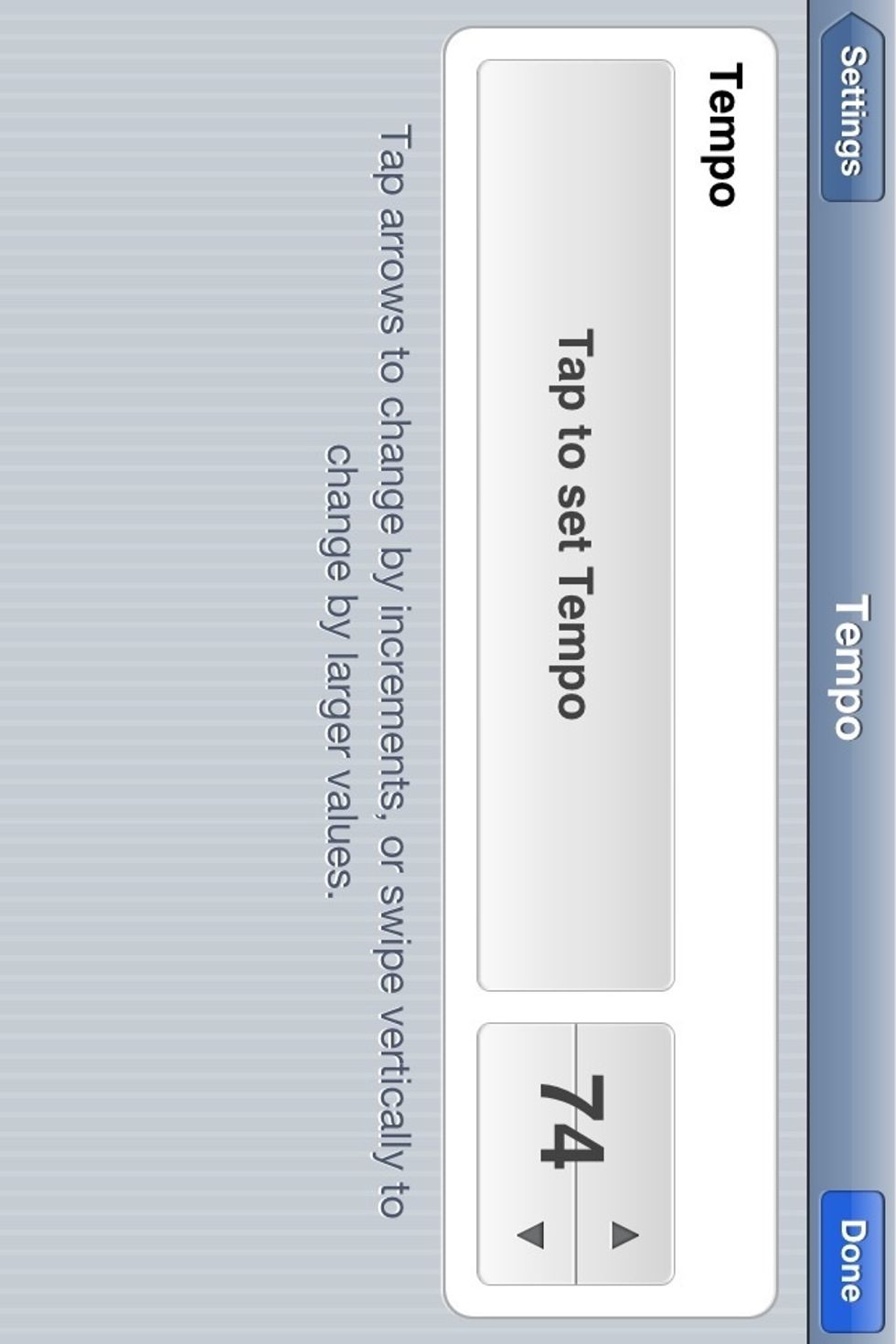 Set the tempo of your song. You can tap out your tempo by tapping the TAP TO SET TEMPO button.
Open Vocalive and tap on TOOLS at the bottom of the screen
This screen comes up. Tap where it says BPM.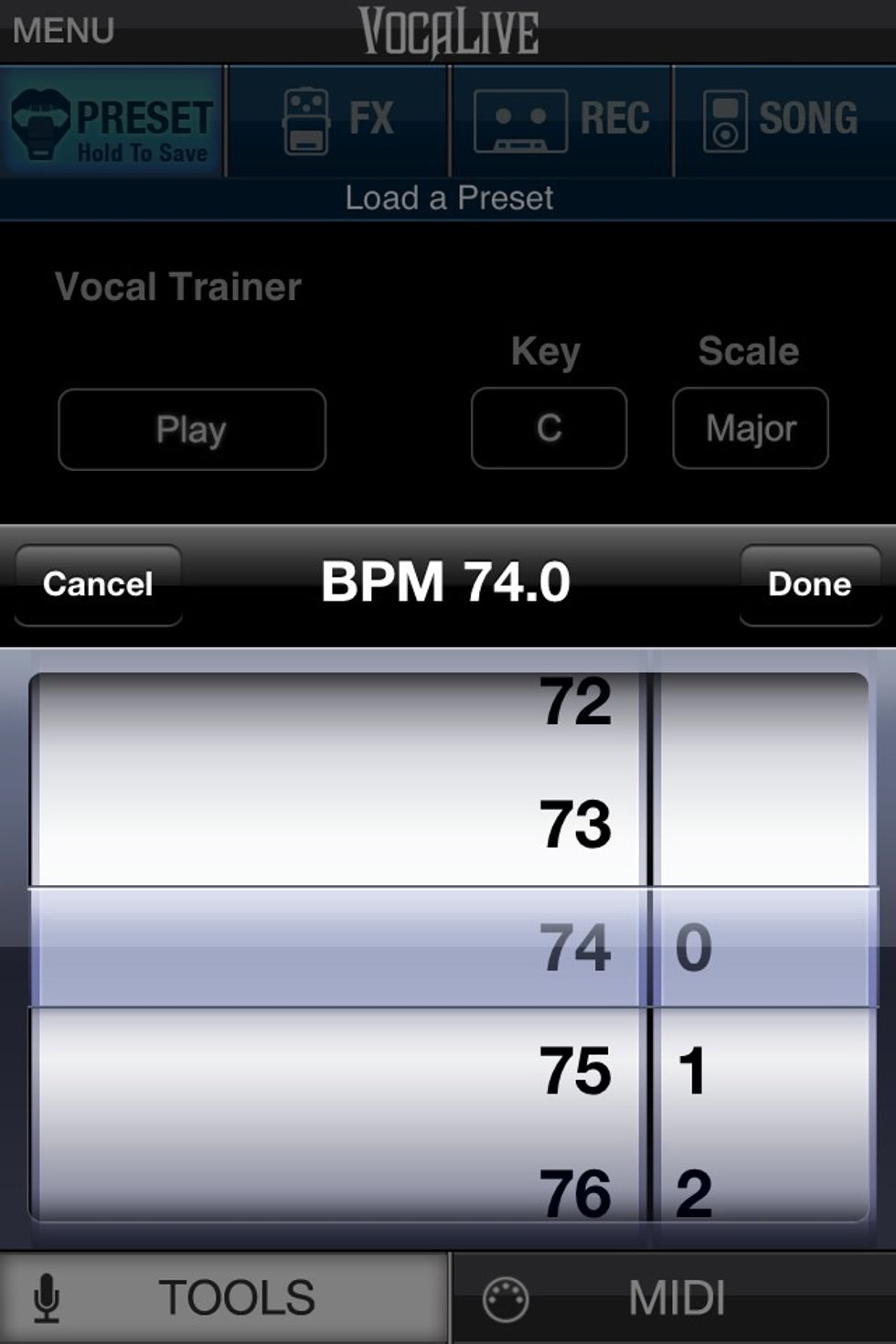 This is where you set your tempo or beats per minute in vocalive. Set it to the same tempo as you did in GarageBand.
Go back to the main screen and tap record/REC at the top of the screen.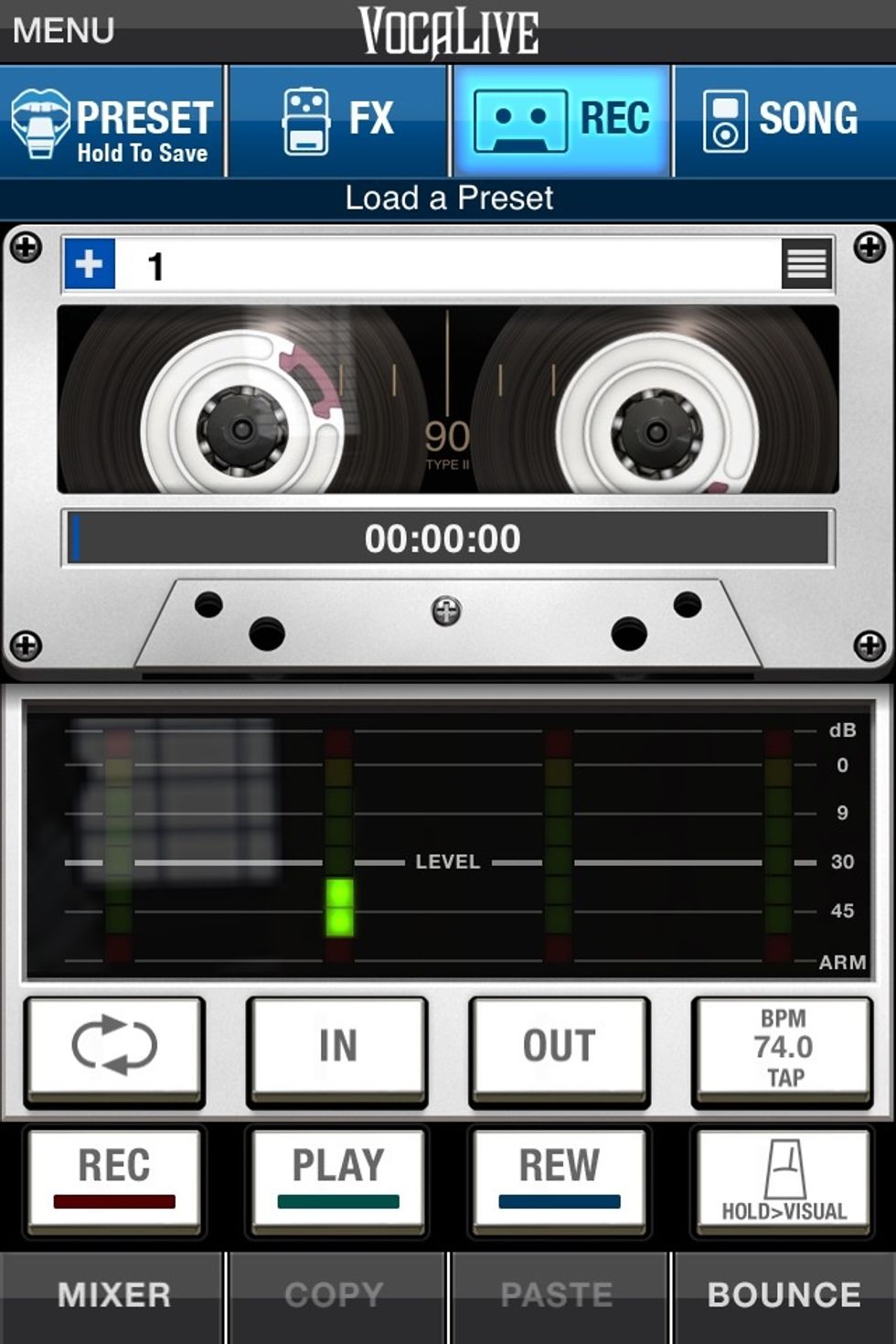 This screen will come up. At the bottom right, you can see where your tempo has been set. Under the BPM tab is the Metronome. Tap it to hear the tempo as you sing.
The metronome button will turn blue.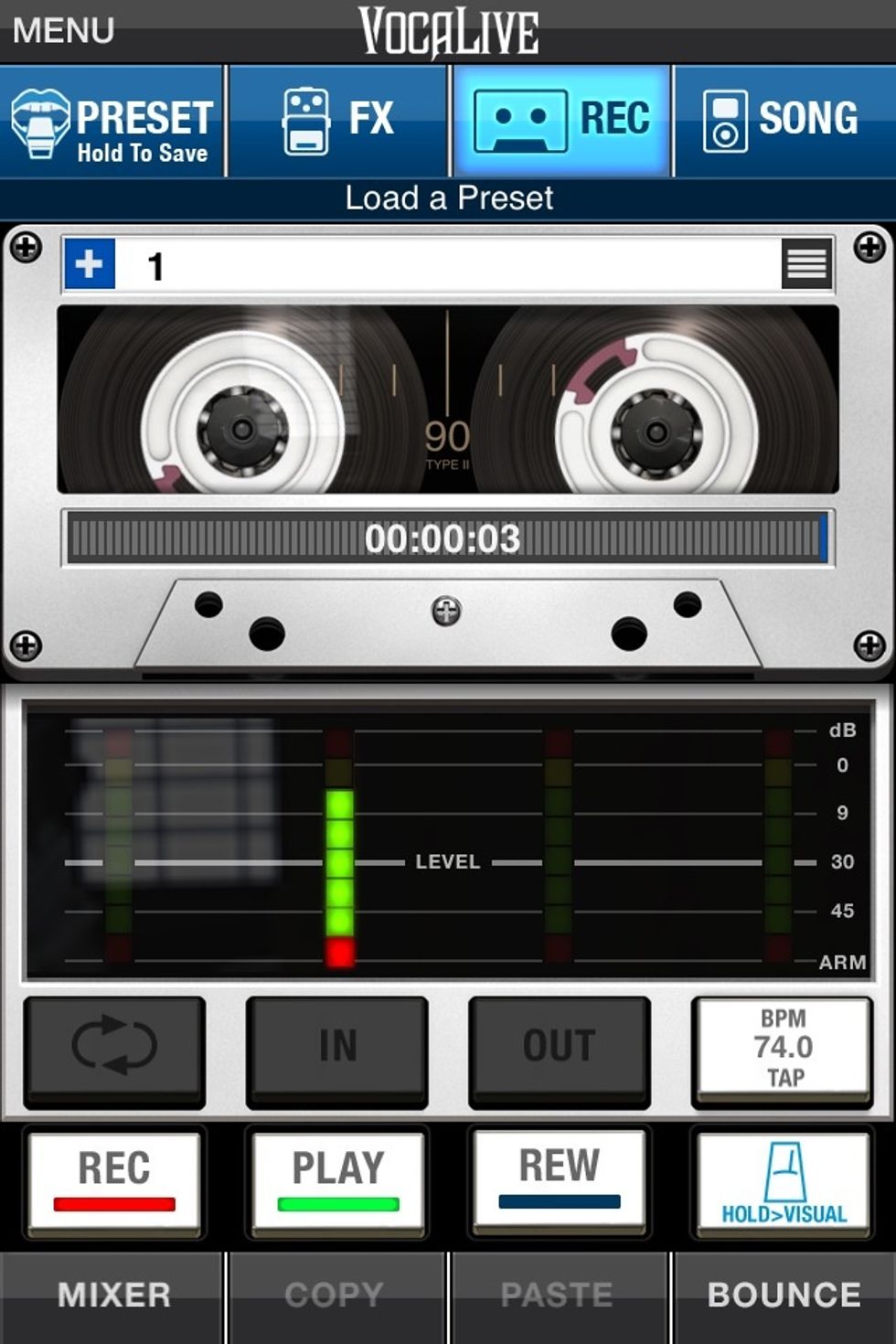 Tap REC to record and sing. Make sure you stay with the tempo.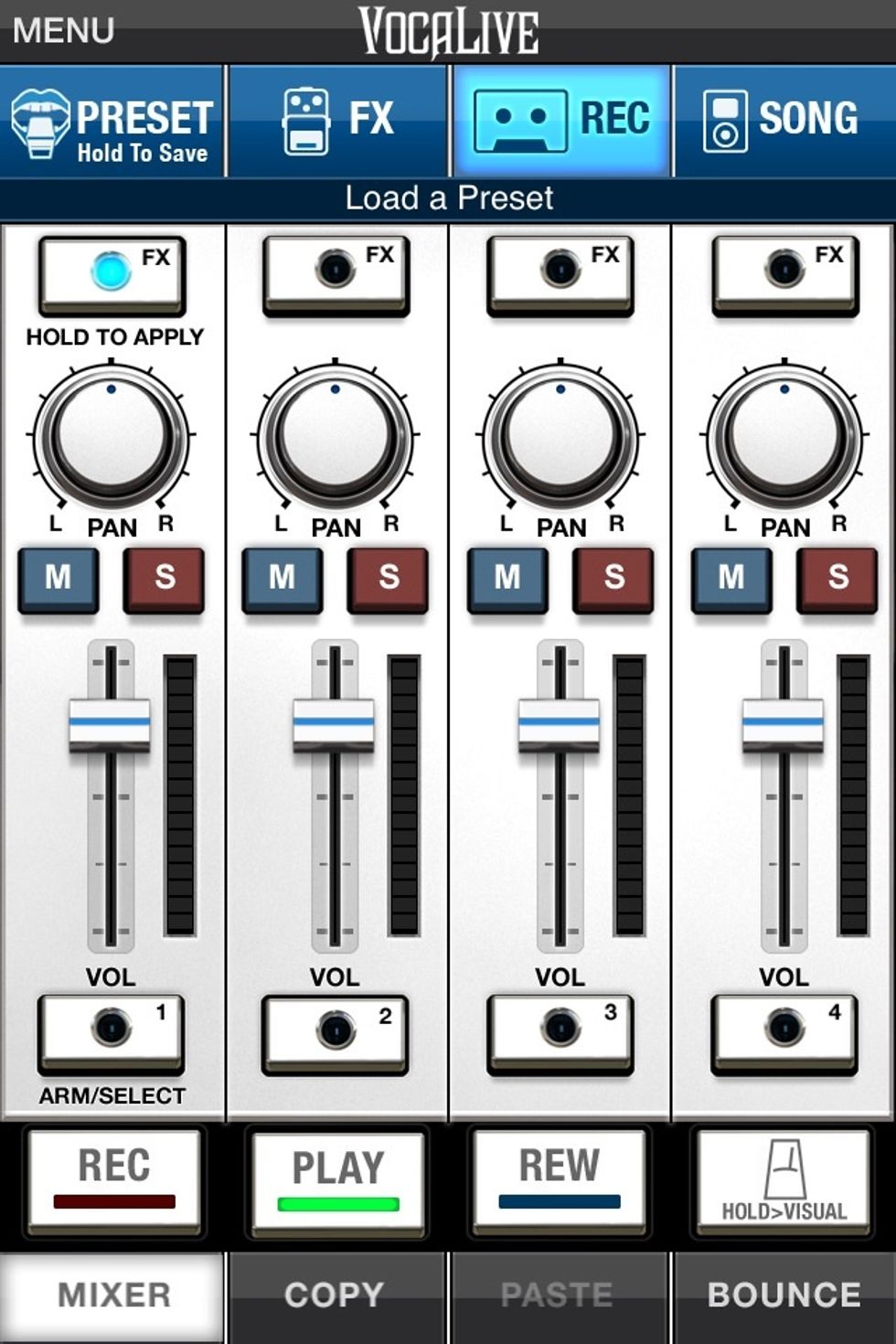 Tap the MIXER tab at the bottom left of the screen and this will come up. The blue light will be flashing over the track you created. Tap COPY at the bottom of the screen to copy the recording.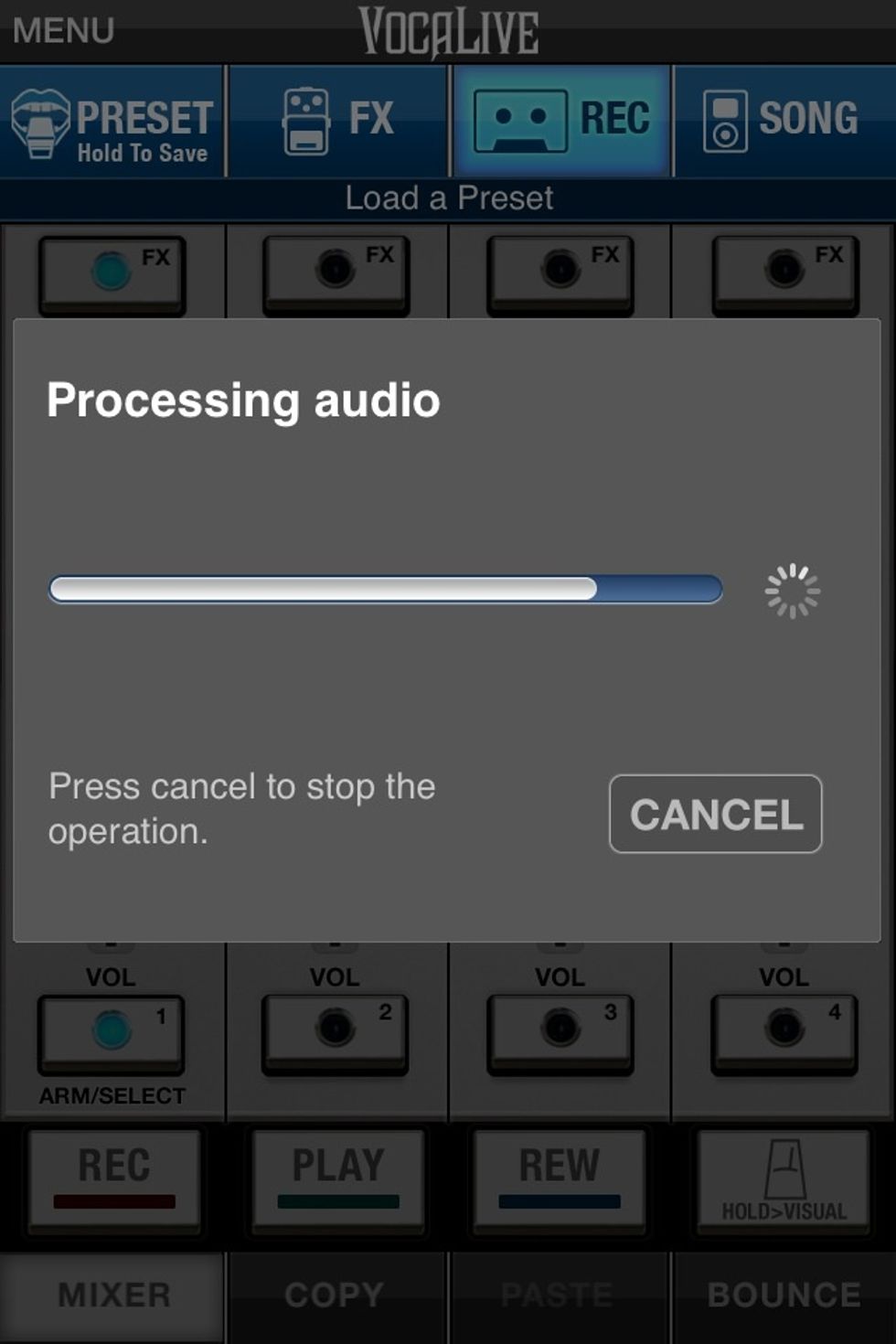 Vocalive will process the audio file.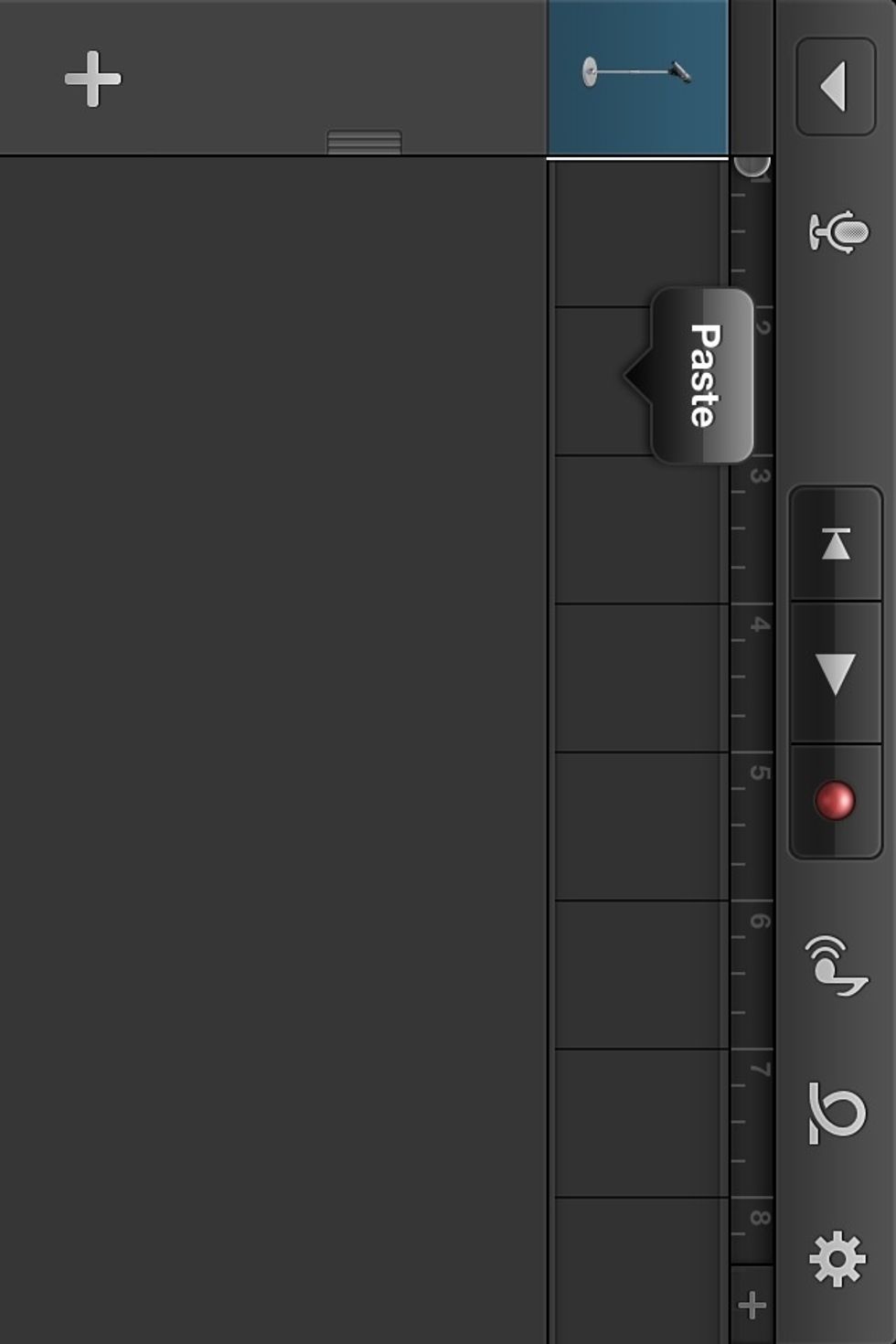 Go back to your TRACKS in Garageband and make sure the playhead (the line that tells you where you are in the song) is at the beginning. Tap in the space to the right of the playhead and tap PASTE.
The copied track will appear in GarageBand.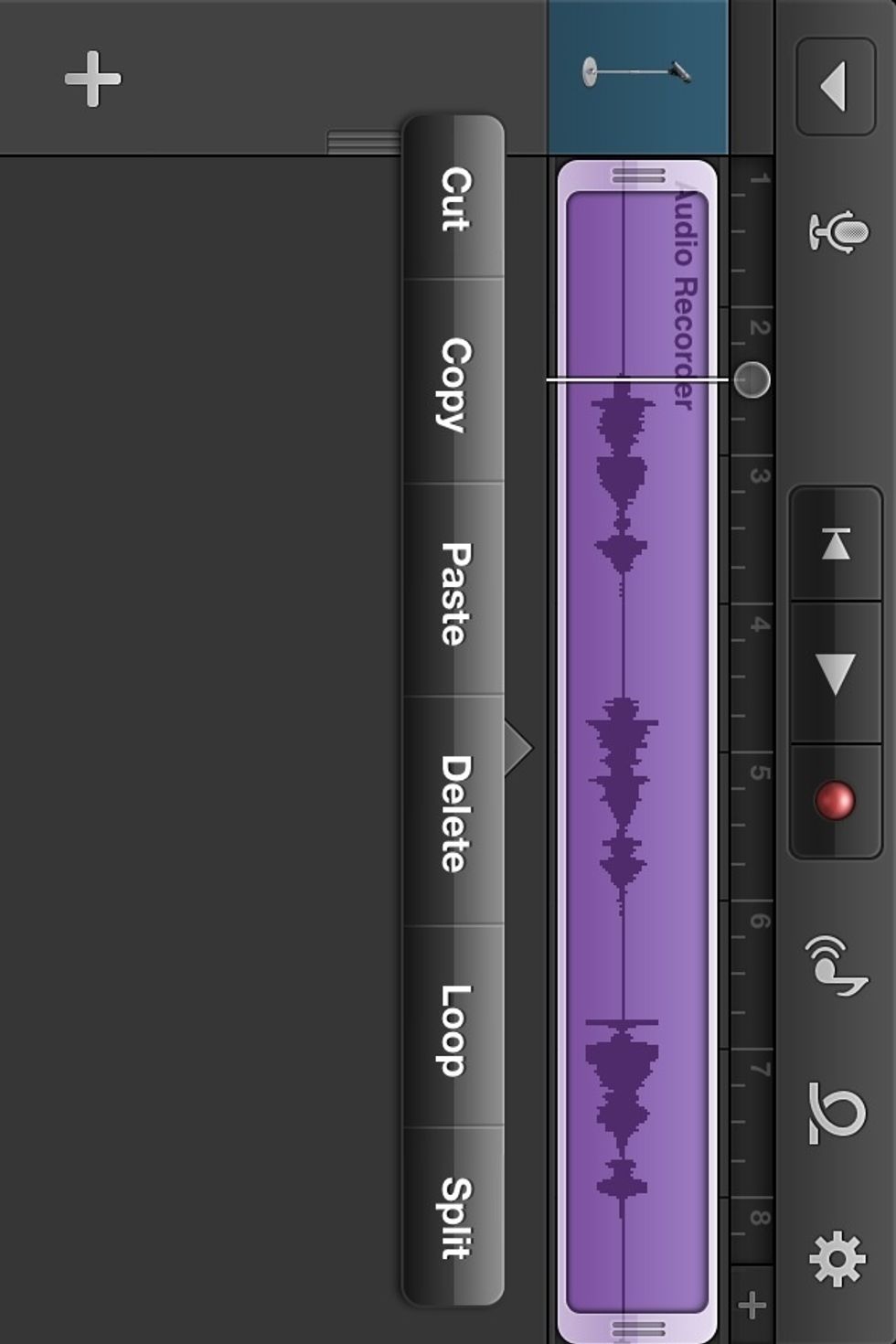 You might have to trim the clip, because as of now, Vocalive and GarageBand are not perfectly synced. Move the play head to where you want to trim it and tap the Audio file.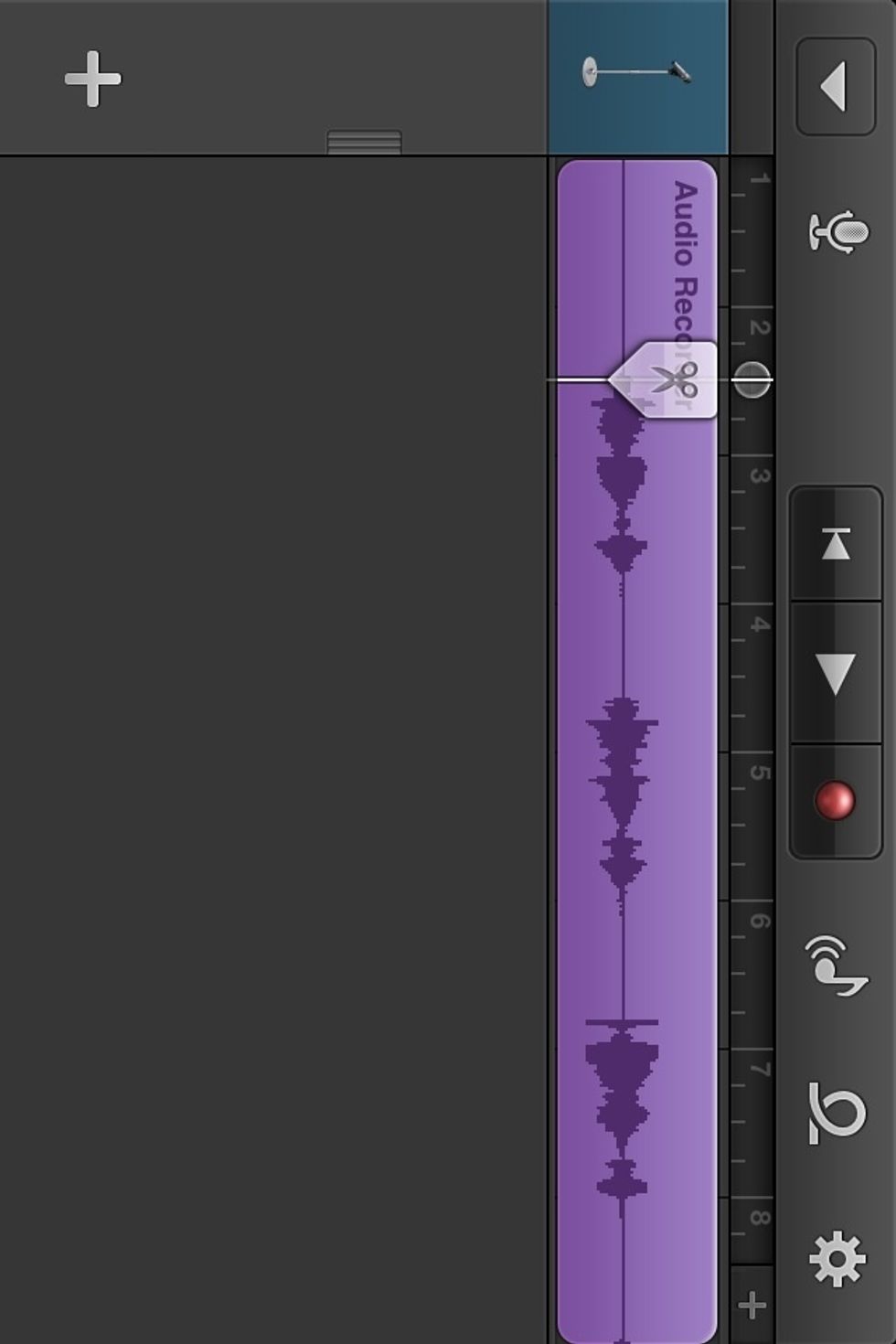 A menu will pop up (no picture). Select SPLIT from the menu. A scissors icon will pop up. Drag the scissors downward and it will split the audio.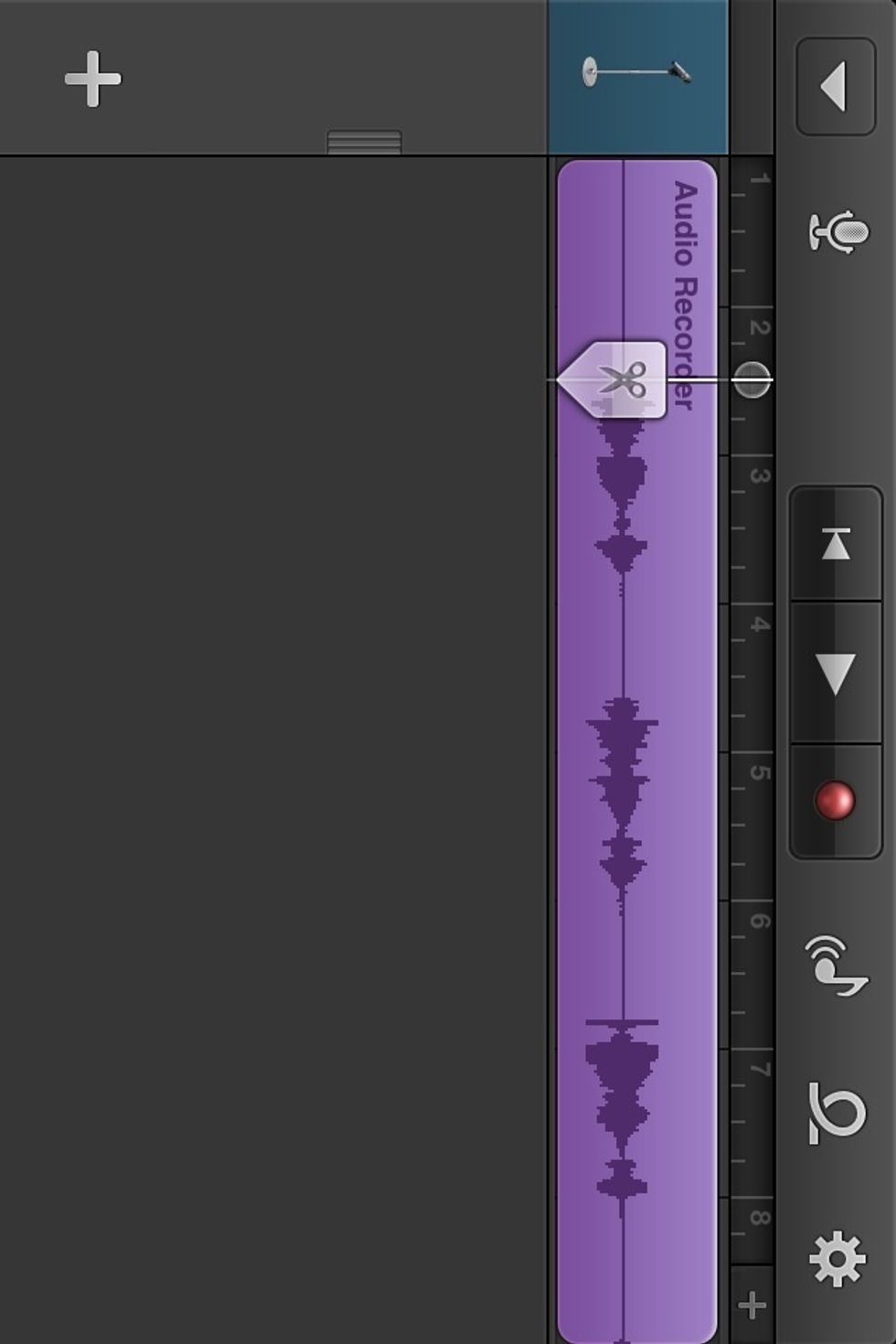 Like this.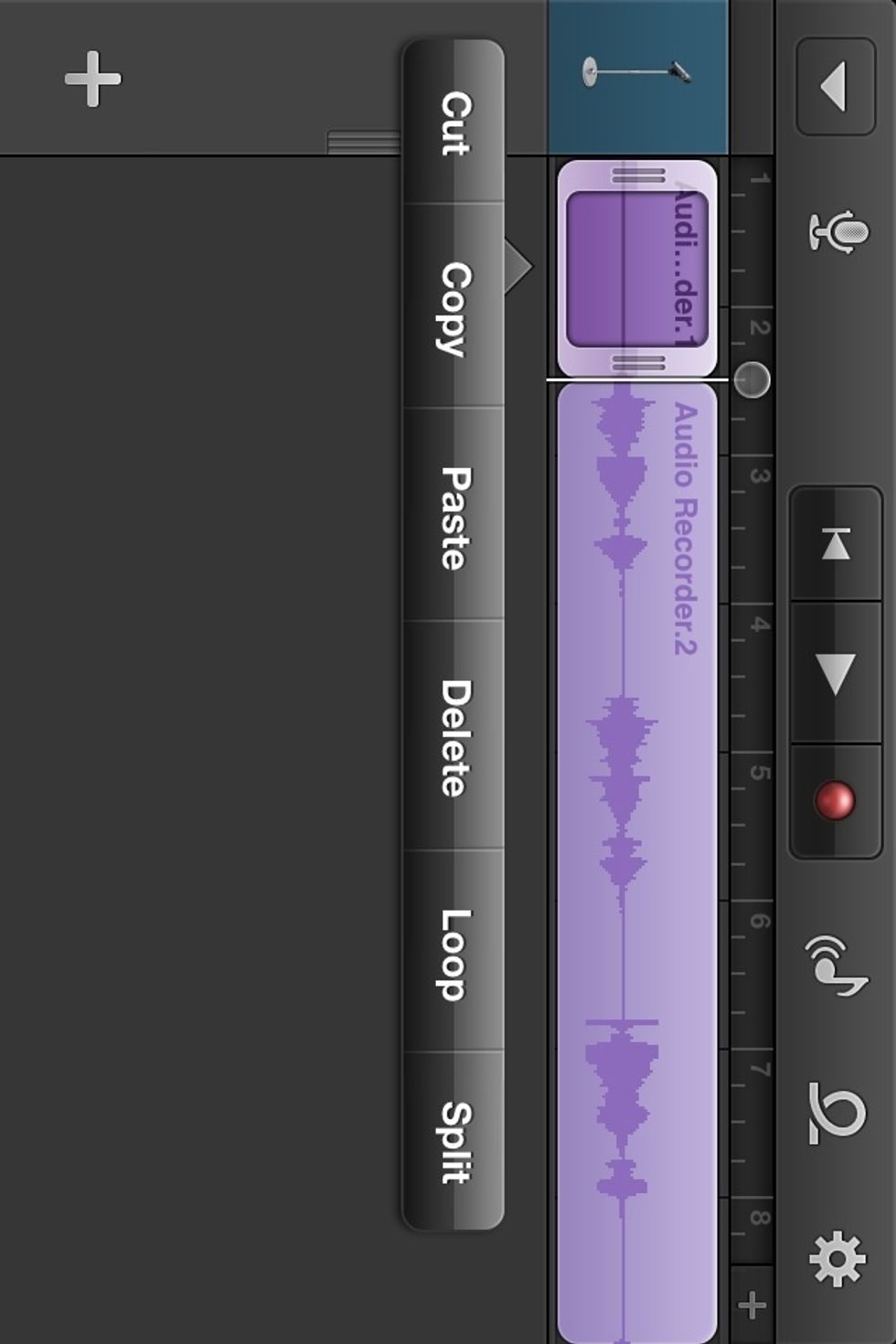 Now you can delete what you don't need and readjust the audio file.
UPDATE: I have recently learned that you can record your vocals while listening to the beat in garageband.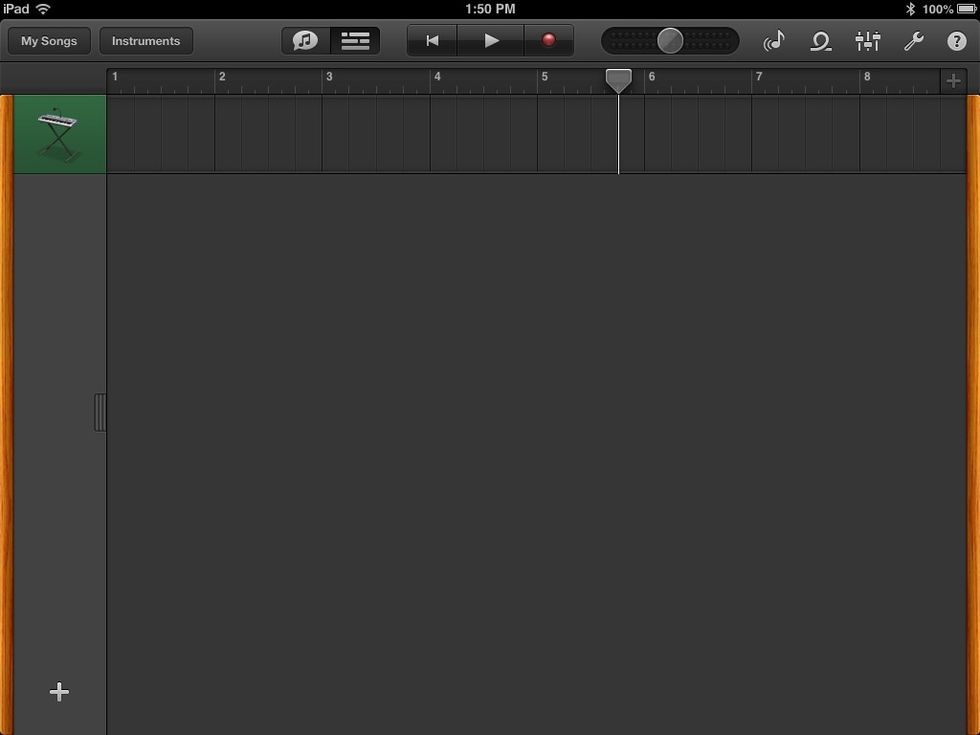 Tap on the icon that looks like a wrench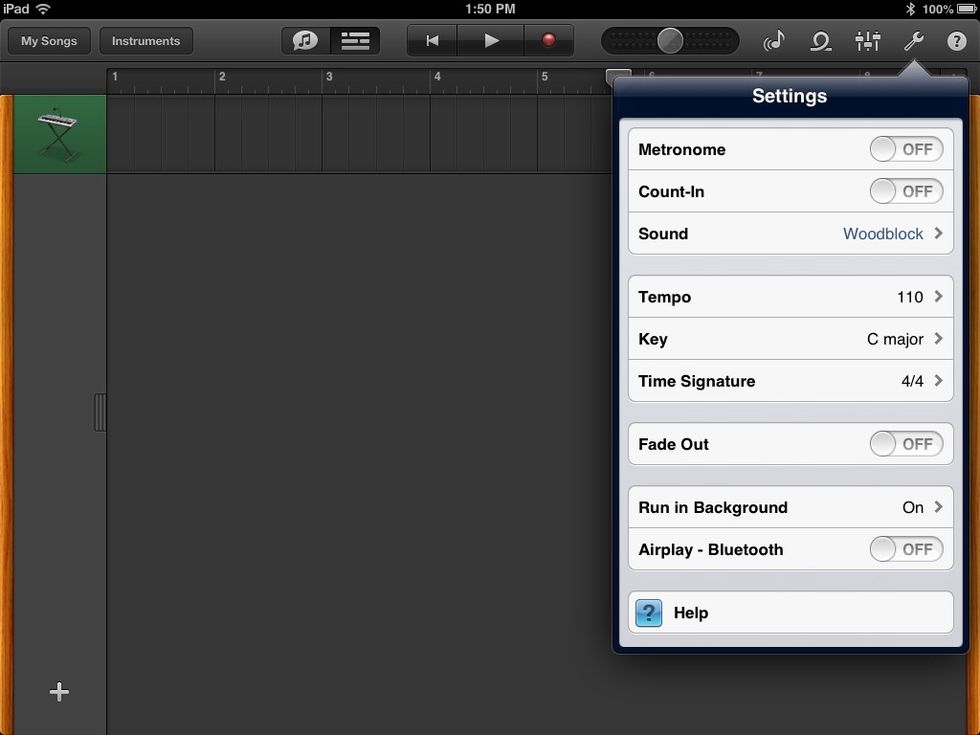 Then turn RUN IN BACKGROUND on.
Now you can now run vocalive and sing to the beat then adjust the track to fit the timing in gargeband.
VOCALIVE JUST GOT AUDIOBUS SUPPORT!
GarageBand app for IOS
Vocalive app for IOS
Earphones