a quick, basic & easy guide for the everyday use of your precious iPhone.
17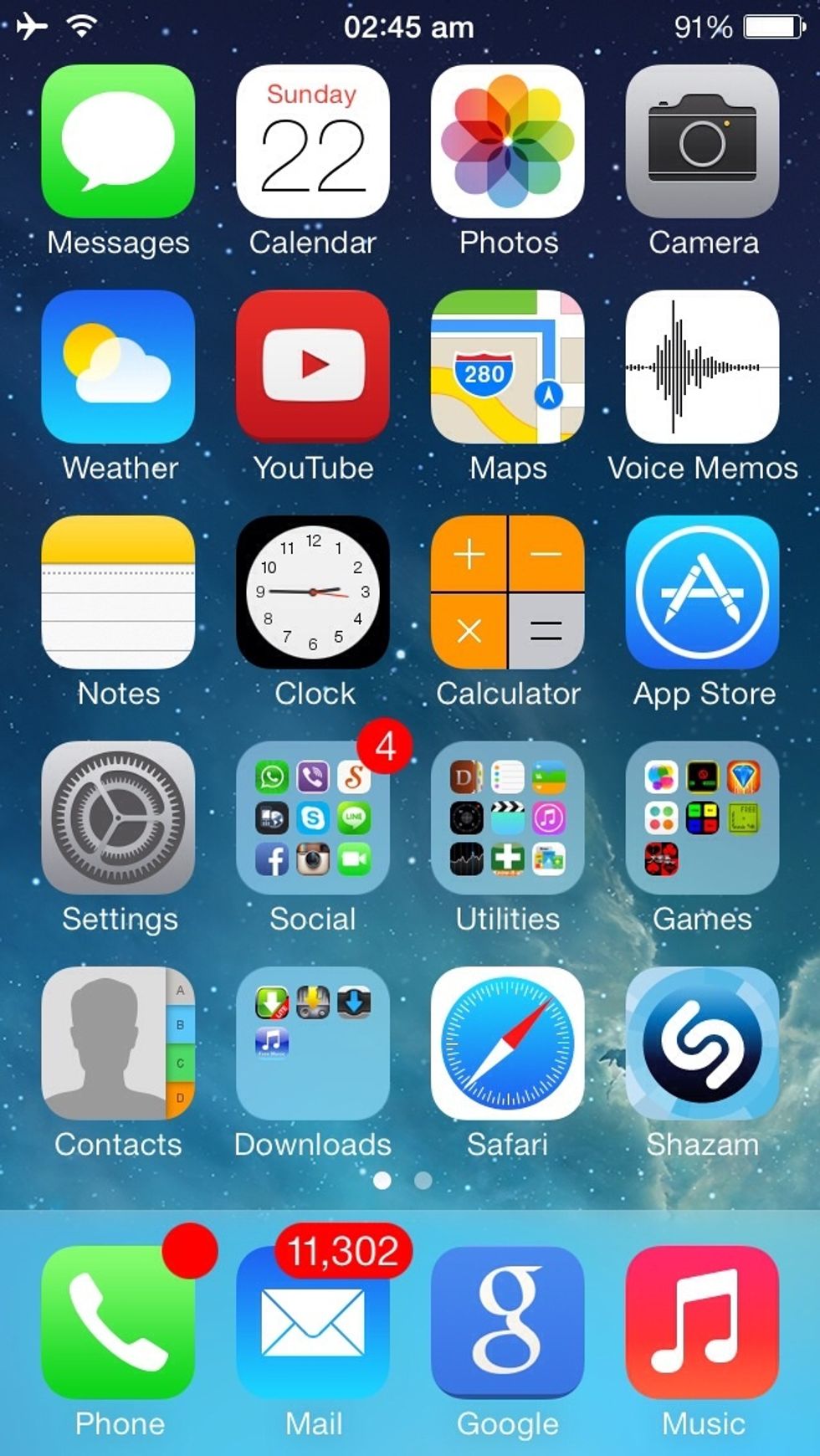 With iOS 7, Apple has completely revamped its design, features & gestures completely to give it a more modern & clean look.Lets get acquainted with some everyday basic & helpful features.
Control Centre:to turn On/Off-Wifi, Airplane mode, Bluetooth,Do Not Disturb,Airdrop(to share photos etc),flash,clock,calculator,camera.Also control Music,the orientation & brightness of the screen
To open it, swiping your finger from the bottom of your screen to the middle will bring it up.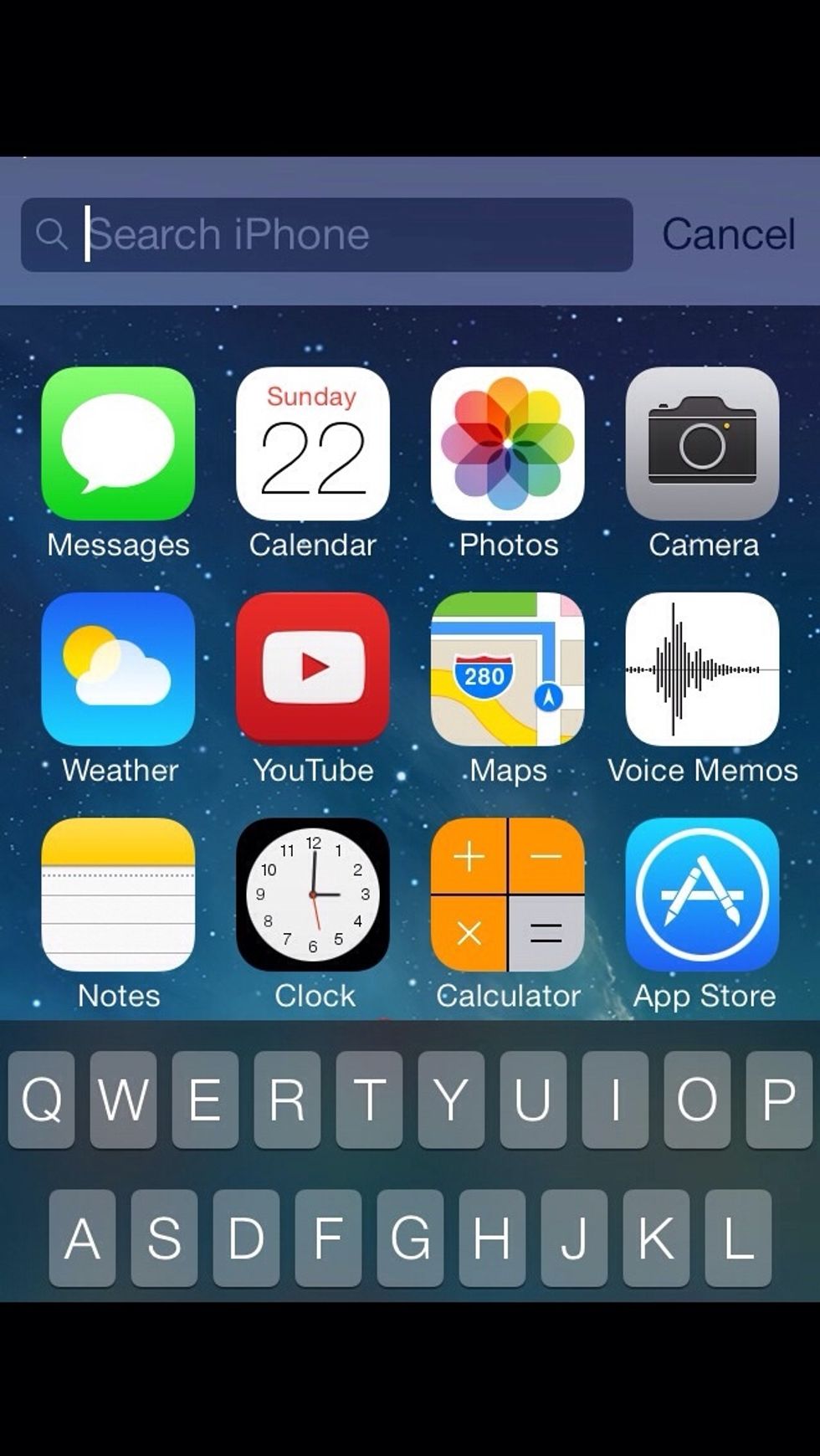 Spotlight Search: Swipe your finger from the middle of the screen to the bottom to bring it up.To control what things to include, go to Settings>General>Spotlight Search and tick/untick respectively.
iCloud: Can be used to back up data. To access/activate it,go to Settings>iCloud. Then turn on the relevant apps you want backed up.I strongly advice you to enable Find my iPhone(Scroll down a bit).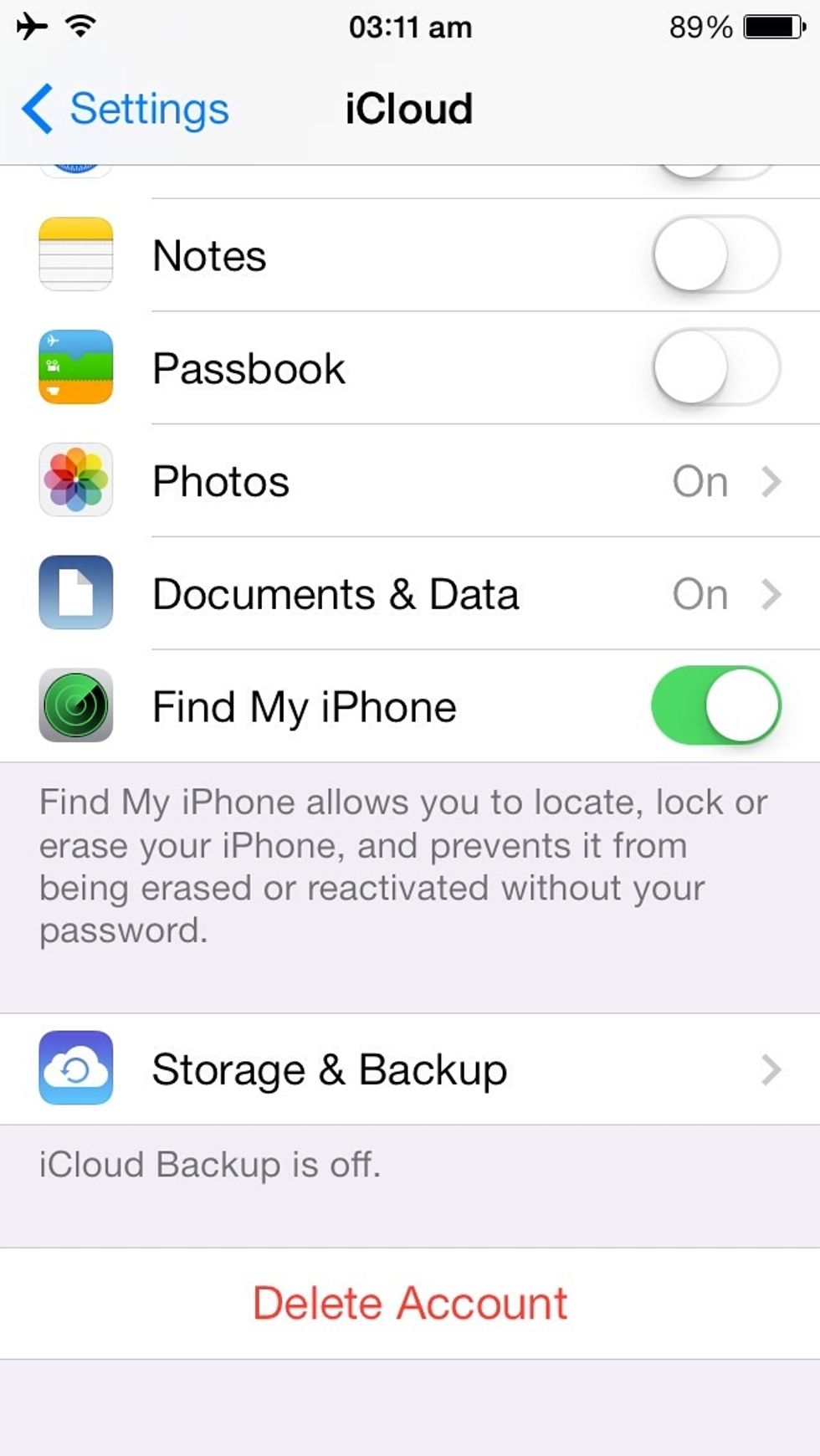 When misplaced or stolen, it can be used to track it,erase your data remotely, send a msg to the iPhone,Deactivate it & once found can only be reactivated by the user using his/her iCloud details.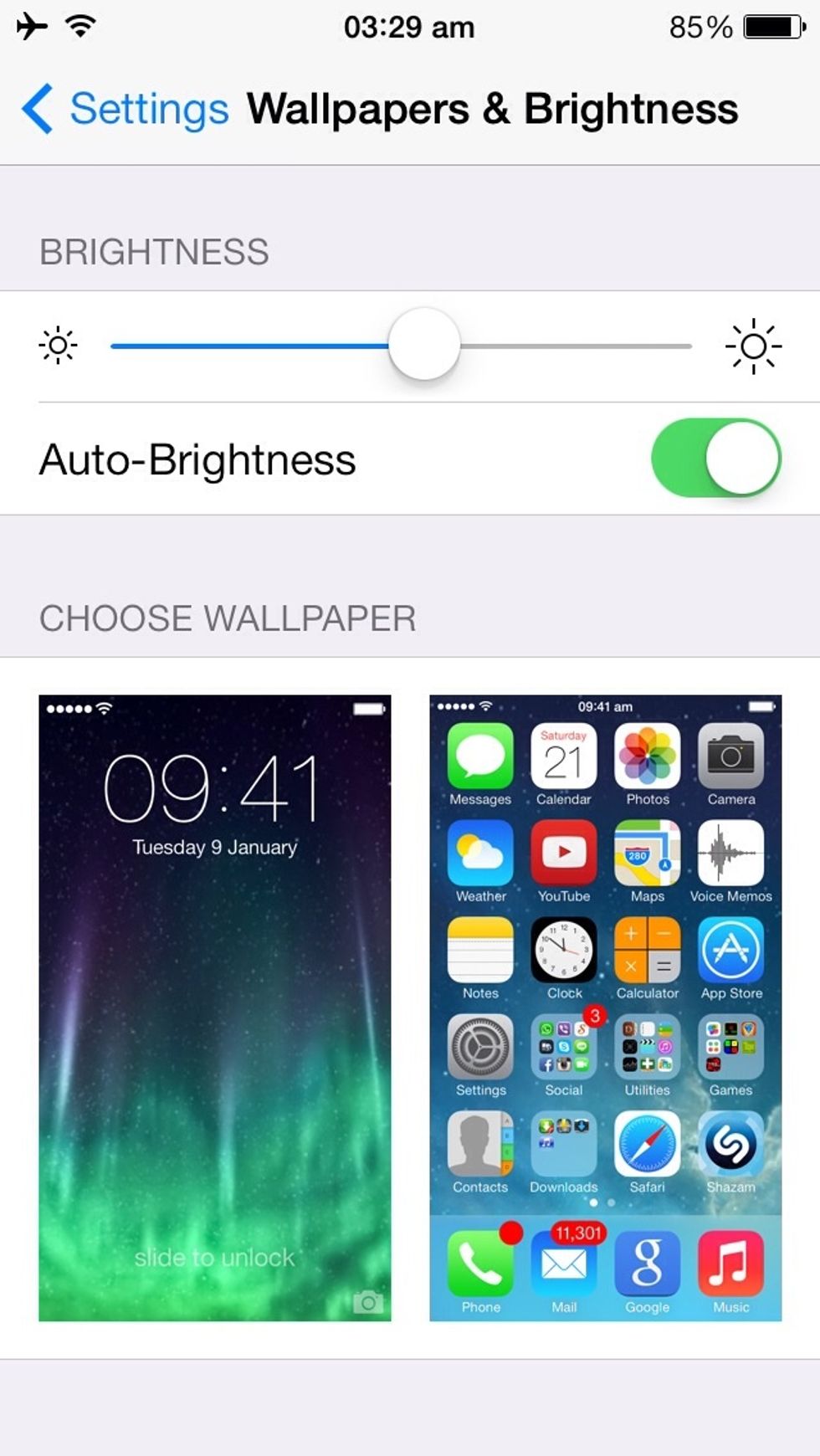 To change the Lock & Home screen background, go to Settings>Wallpapers & Brightness & choose your respective wallpaper either Dynamic,Stills or from your Photos.Using dynamic will reduce battery life.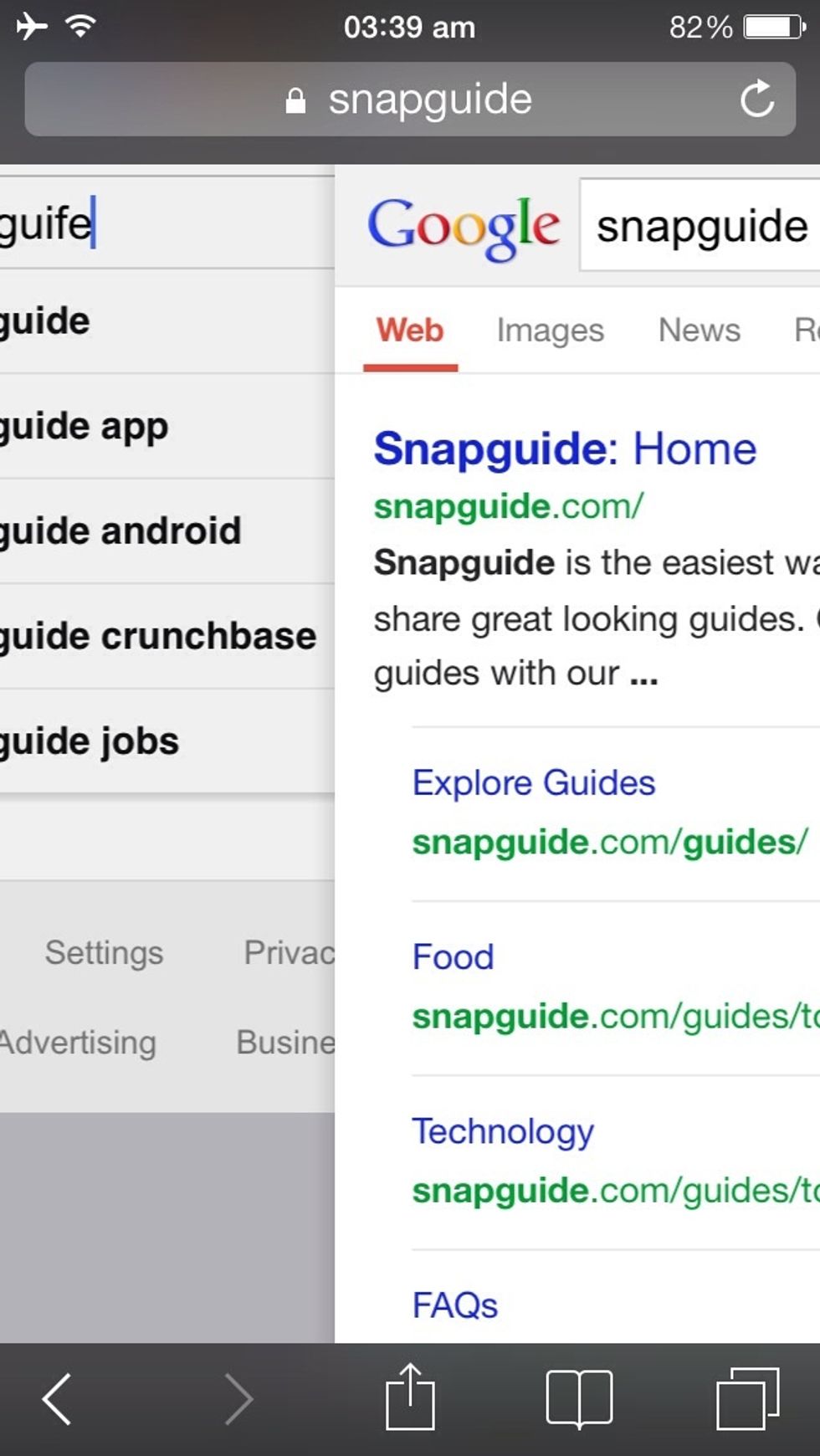 Swiping the screen from left to right in most apps (Mail,Safari,Photos,App Store etc) will take you to the previous page/step.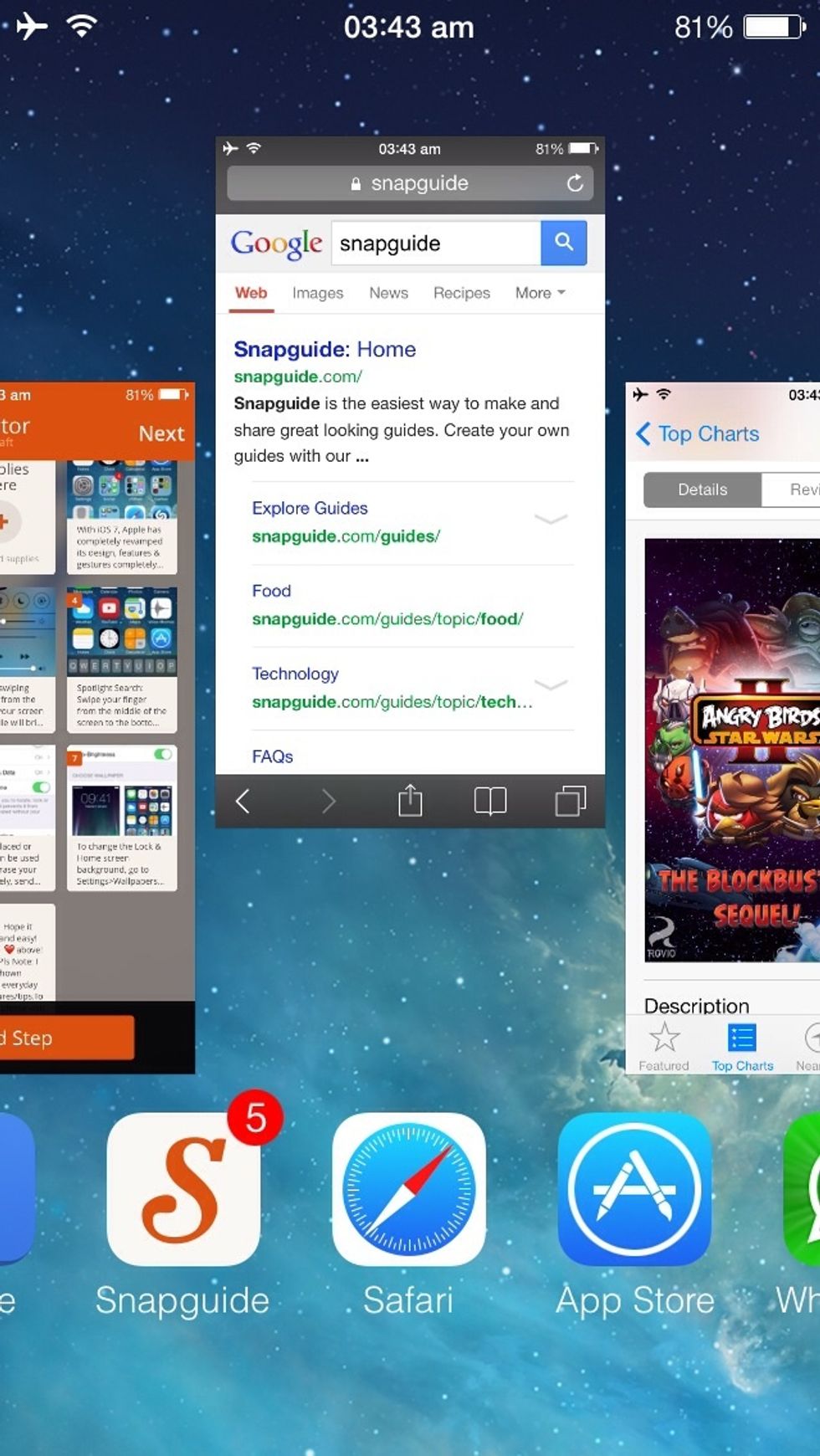 To Multitask/Close an App, double click the home button to bring up the multitasking window.To switch to another app,just click on it.To close one,swipe the app up to the top & it will close.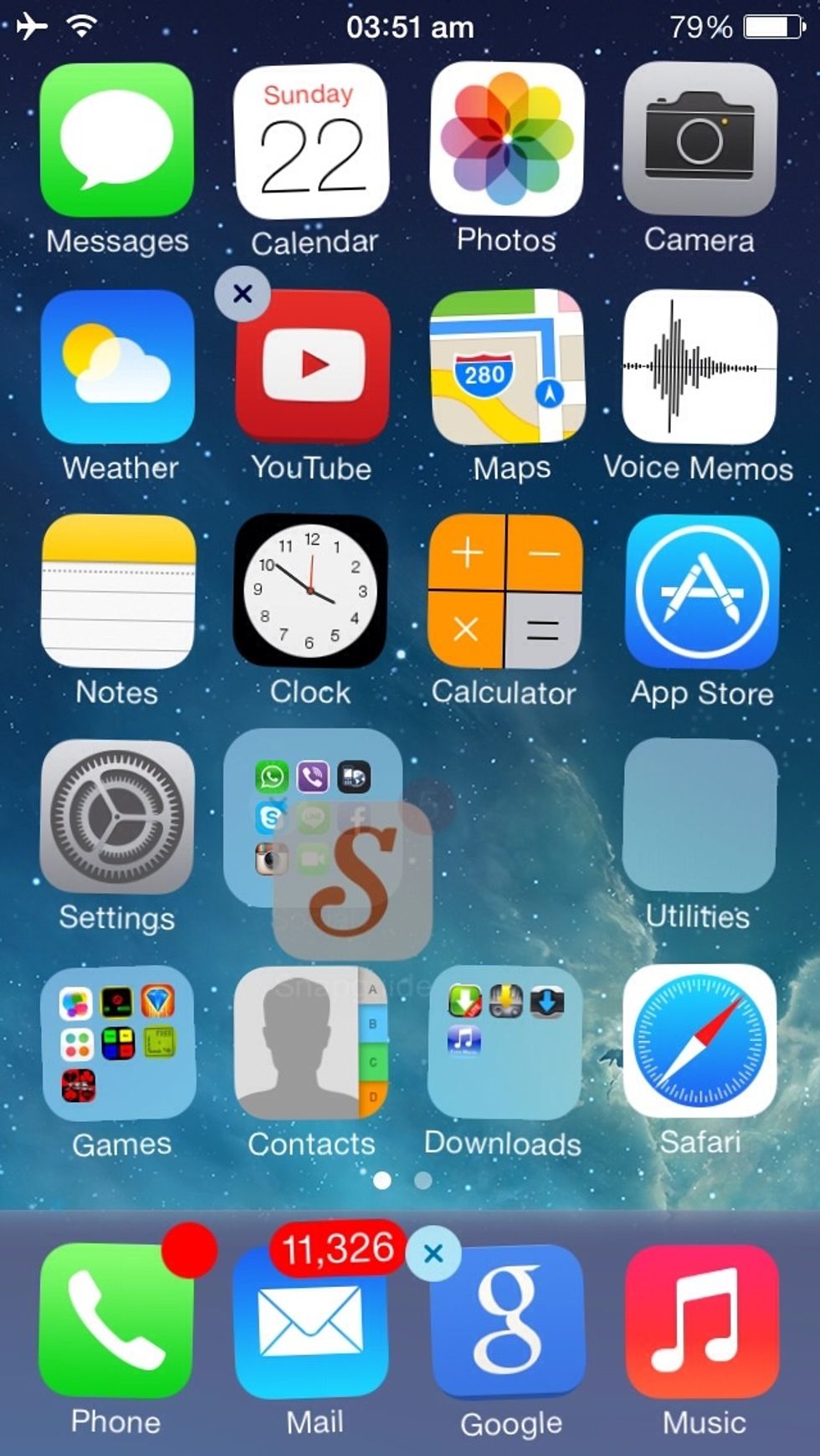 To move around/organise your Apps into a folder,tap & hold any app until they all start to jiggle & then just drag/move the app into the specific folder.To create one just drop an app on another one.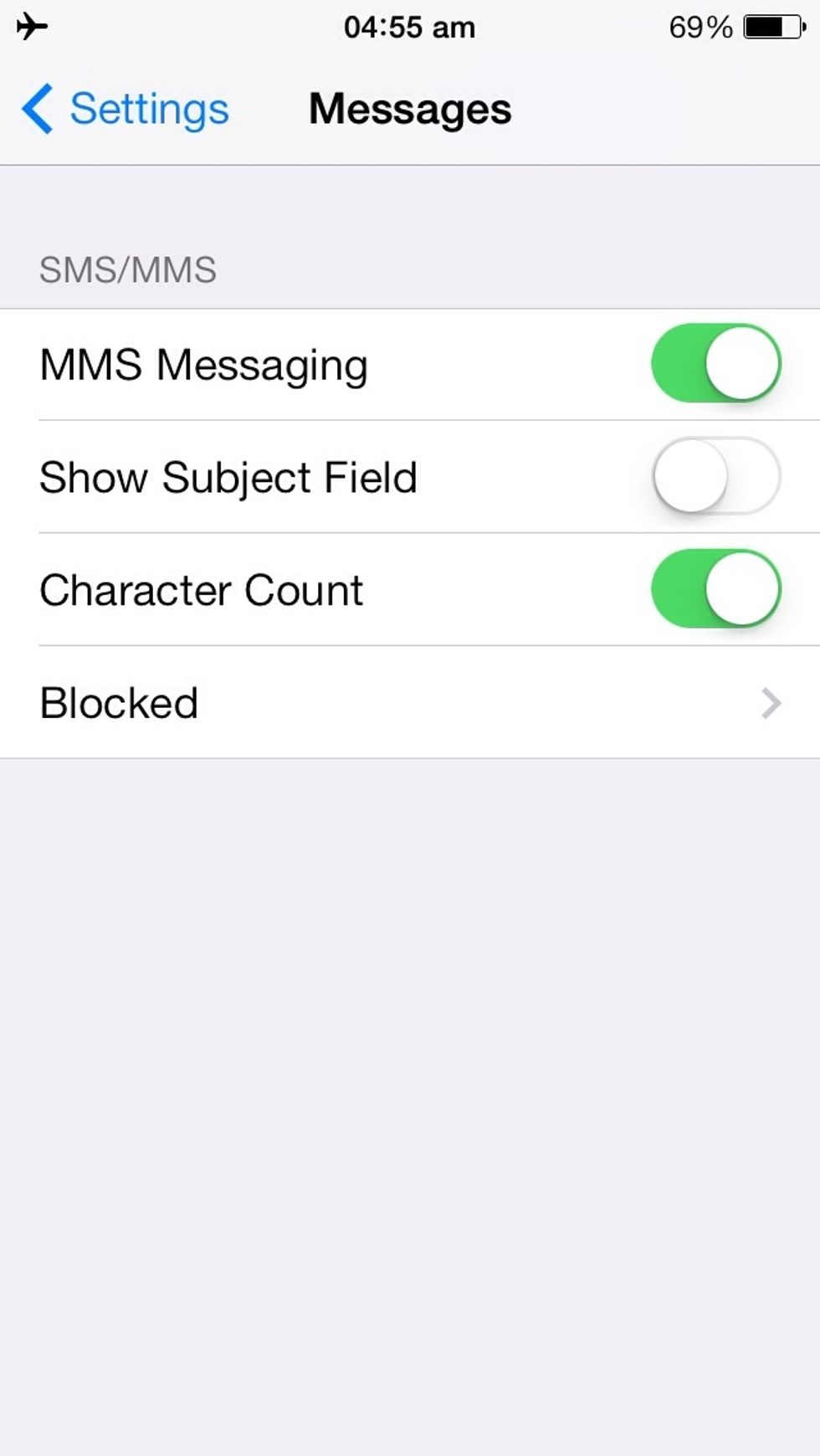 Want to block someone from calling, texting or video calling (Face Time) you? Then go to Settings>Messages>Blocked,then add the contact to be blocked.Very useful to block calls/texts from an ex 😁!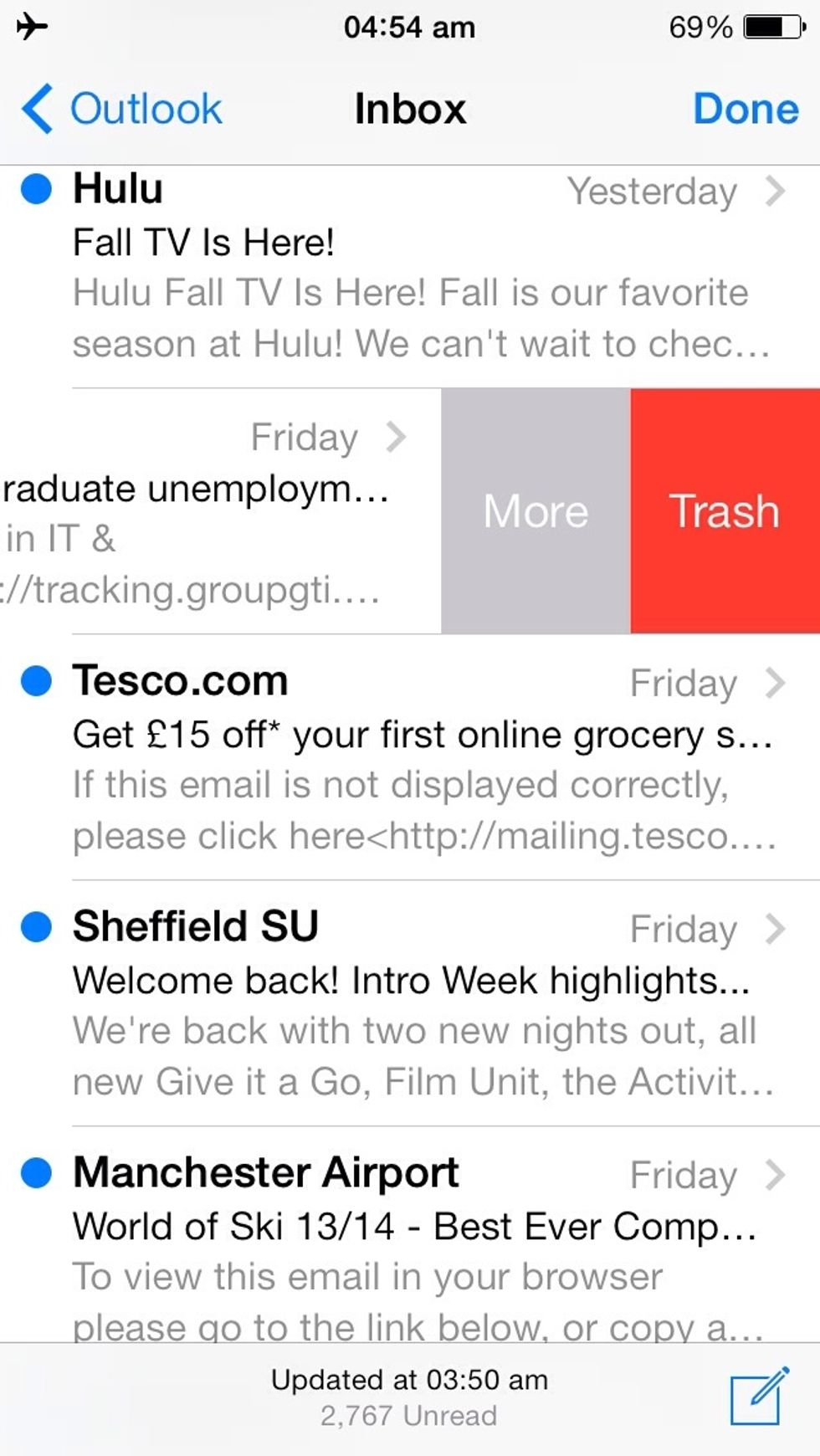 To delete Messages,mails & notes, swipe the selected item from right to left & you'll see an option to delete it.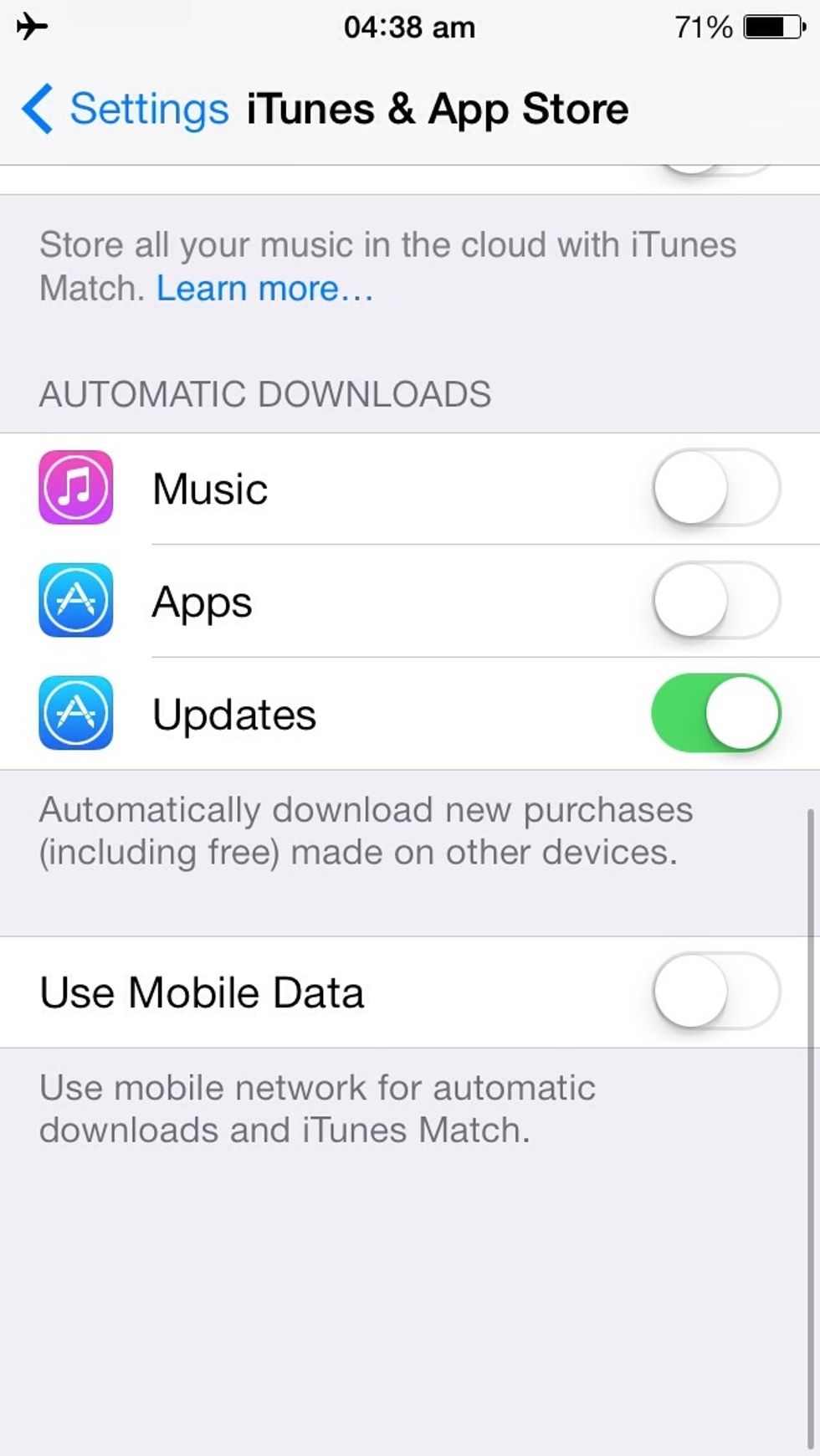 To get your Apps to update automatically in the background whenever an update is available,go to Settings>iTunes & App Store, enable Updates under Automatic Downloads.To save battery life keep it off.
Thank you ! Hope it was useful and easy.Do click the ❤️ above & check out my other guides regarding iOS 7.Pls Note: I have only shown some basic everyday useful features/tips.Cheers 😃
The creator of this guide has not included tools