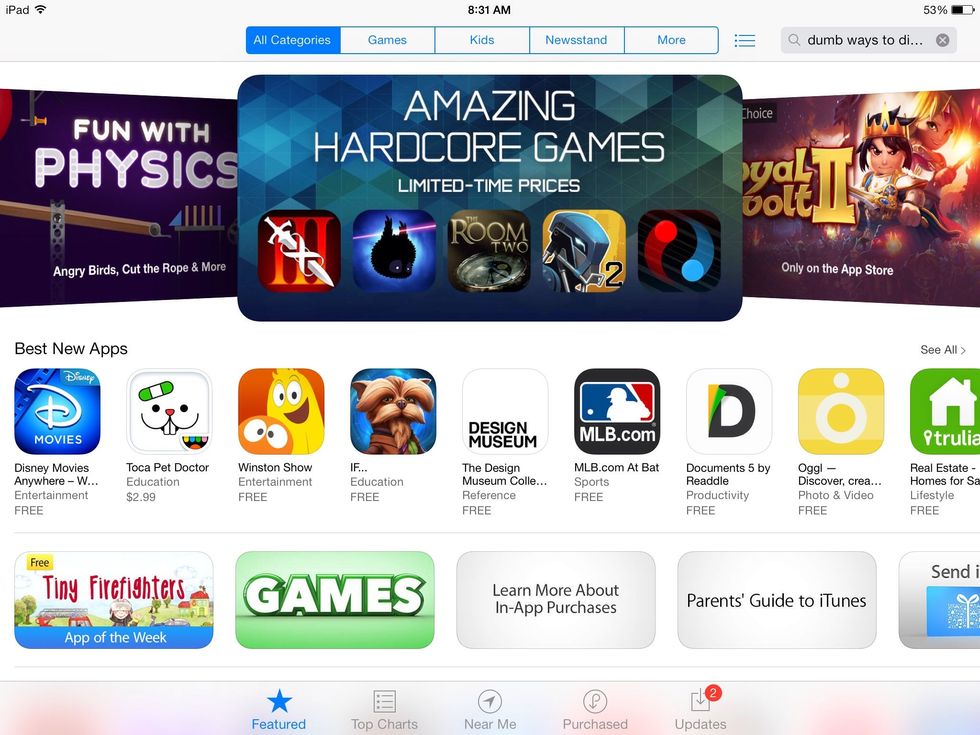 Go to the App Store, click on featured.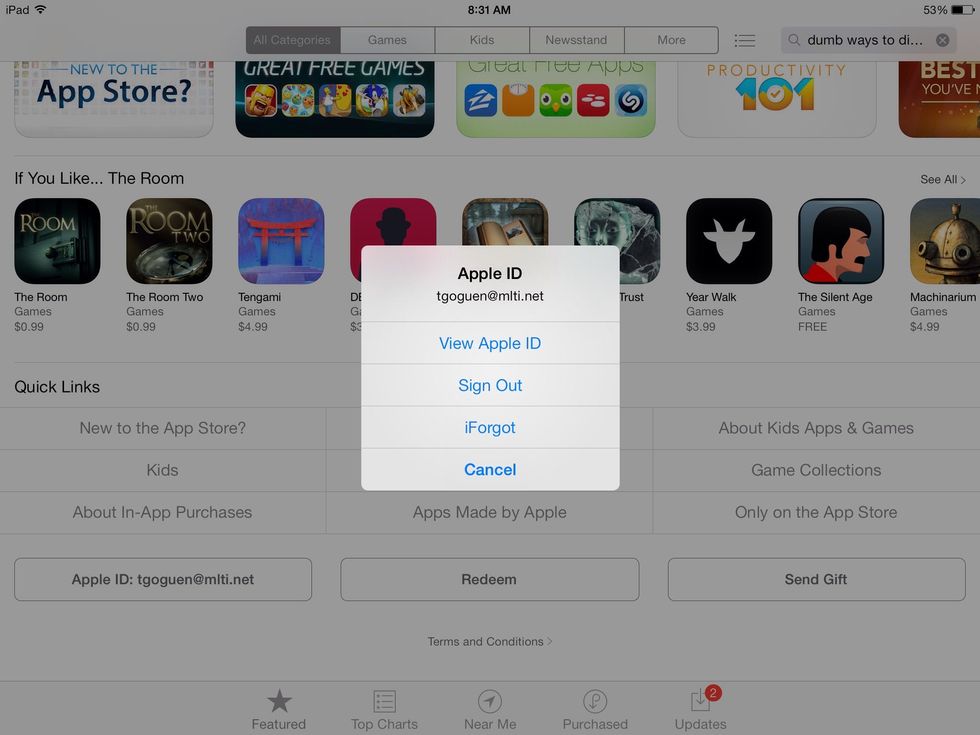 Scroll to the bottom of the page, click on your Apple ID. Sign out and let someone you know sign in. They will give you a game that you want.
How? They will transfer the game to the devise and then, they will sign out. Now you can sign in, and then the app should be downloading!!! I hope you enjoyed, please use this procedure with care.
The creator of this guide has not included tools
The Grim Reaper
I like football, I'm into cars, in fact...I'm a 13 year old mechanic. And I'm into most Rock bands. I also play guitar. It's a Fender Stratocaster model Excel.