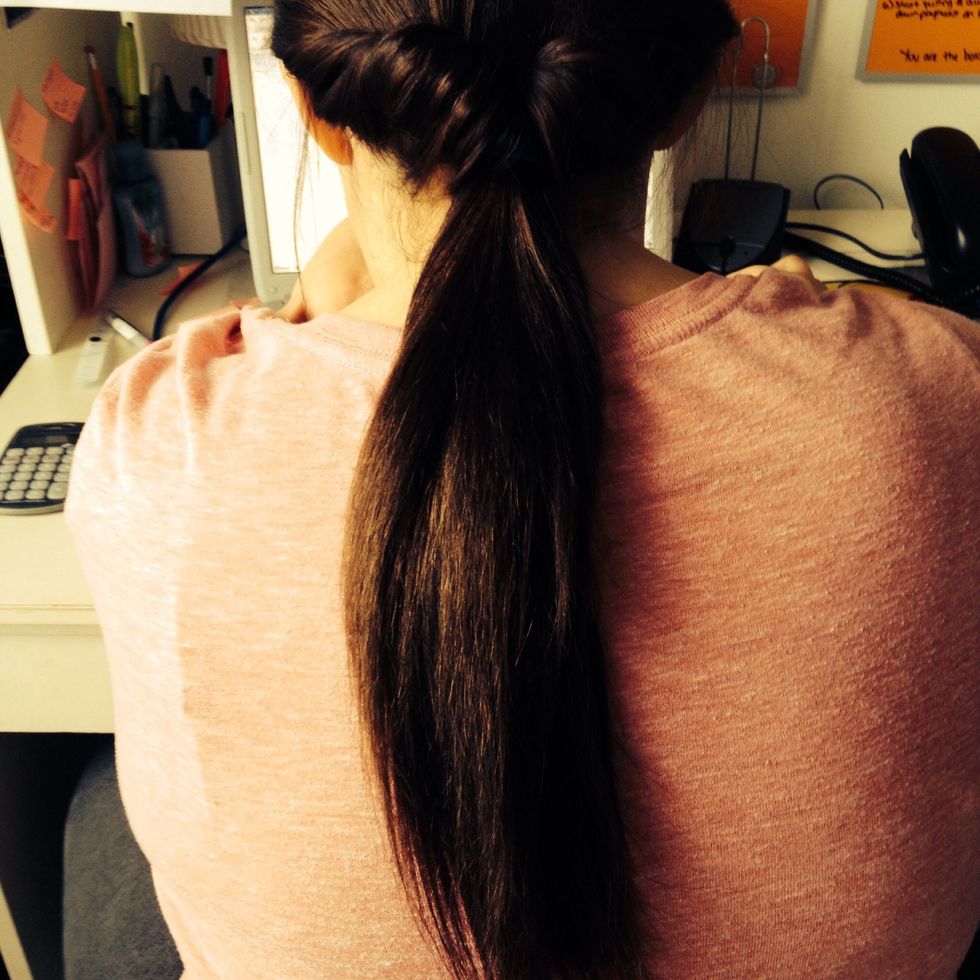 It should look like this.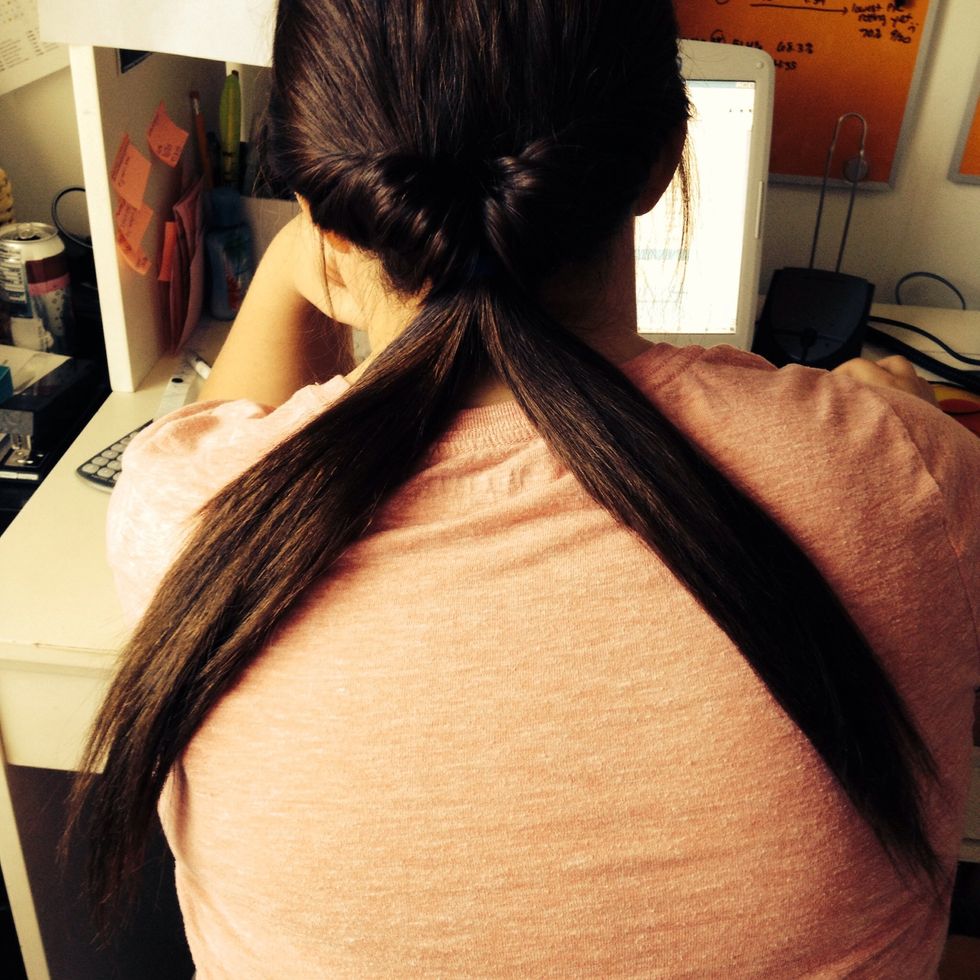 Separate the pony in two places.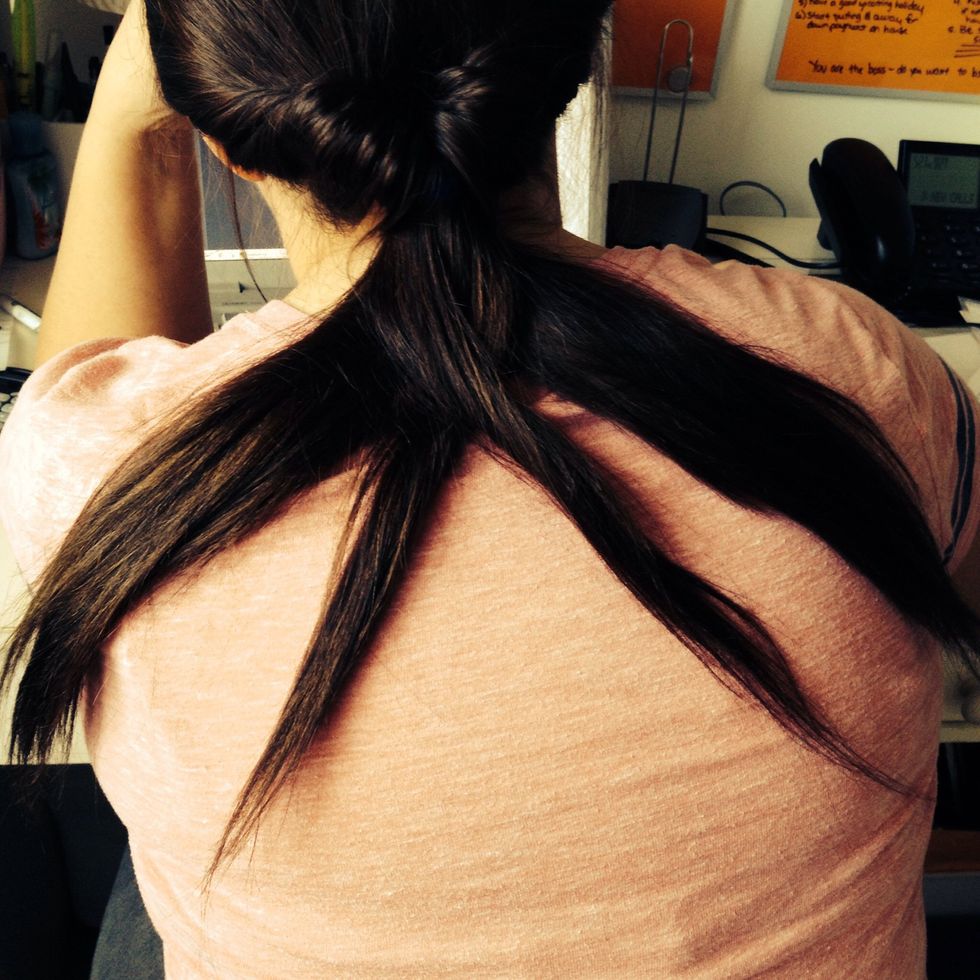 Take one piece from the right side and flip it to the right and then one piece from the left side (over the piece of hair you just brought to the left side ) and bring it to the right.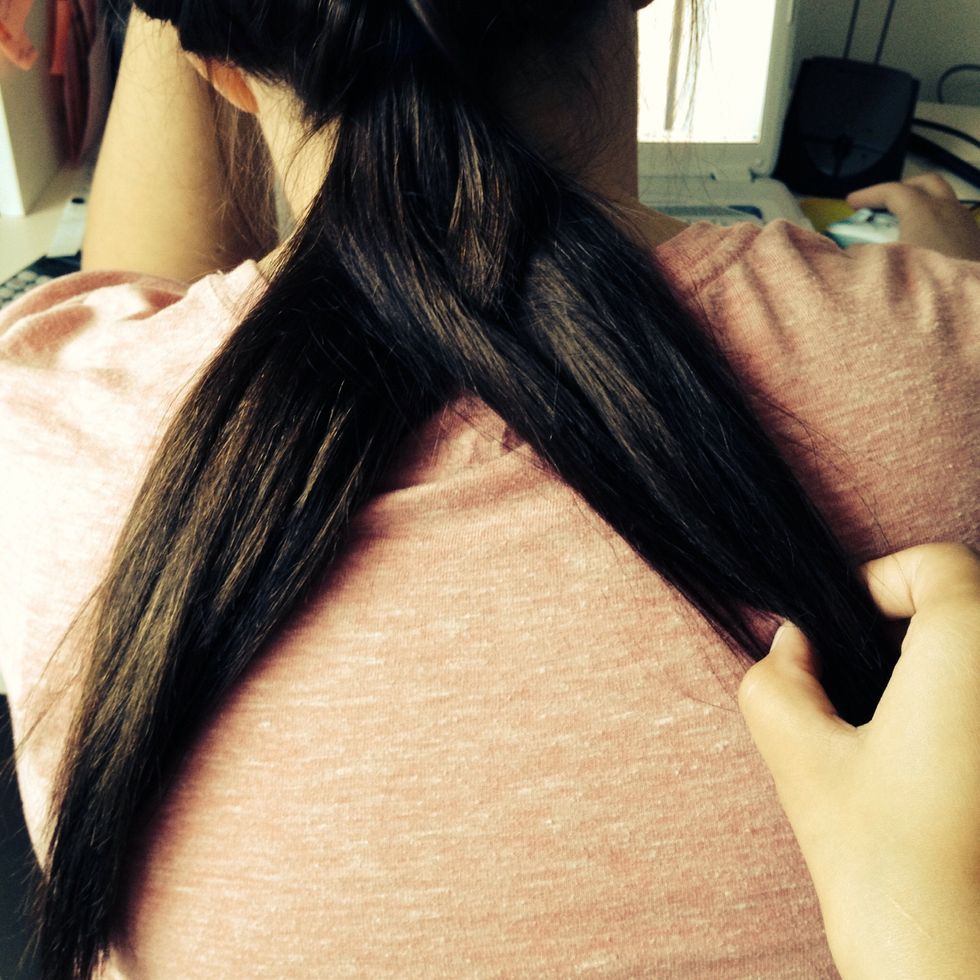 Pull the pieces so they merge with the original hair.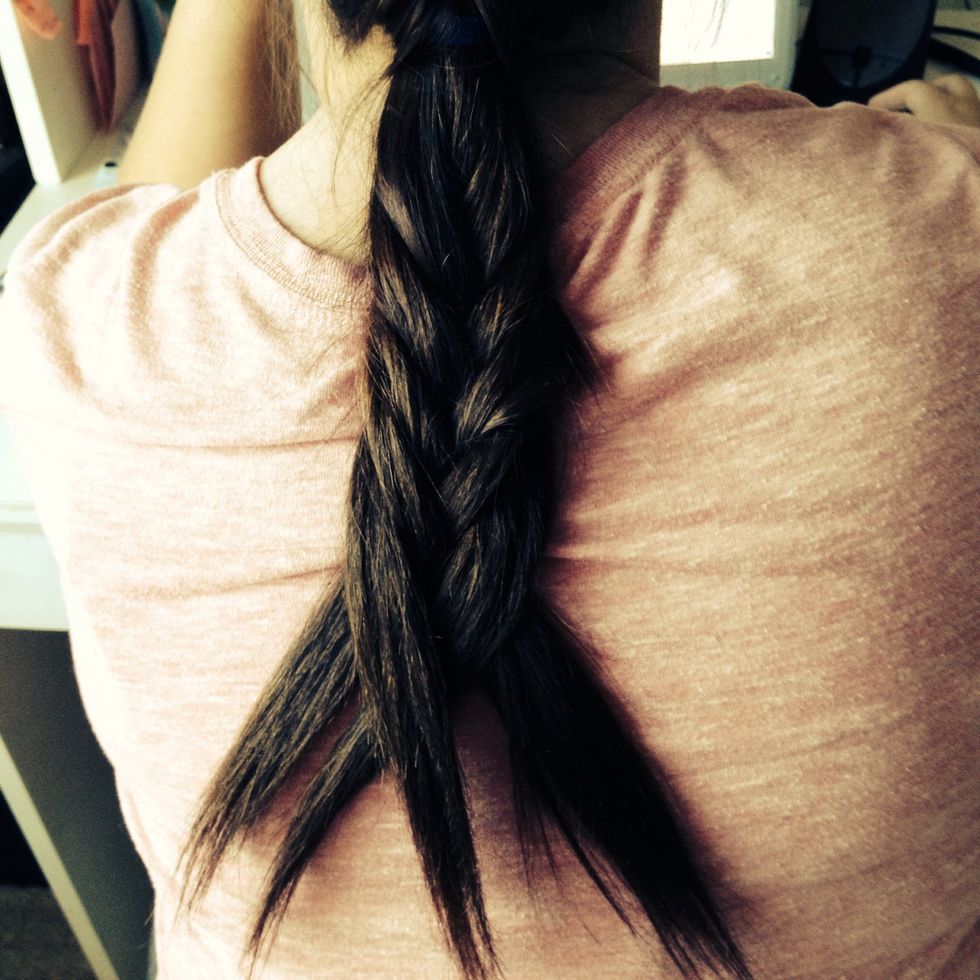 Repeat this method until it he's harder to keep it together.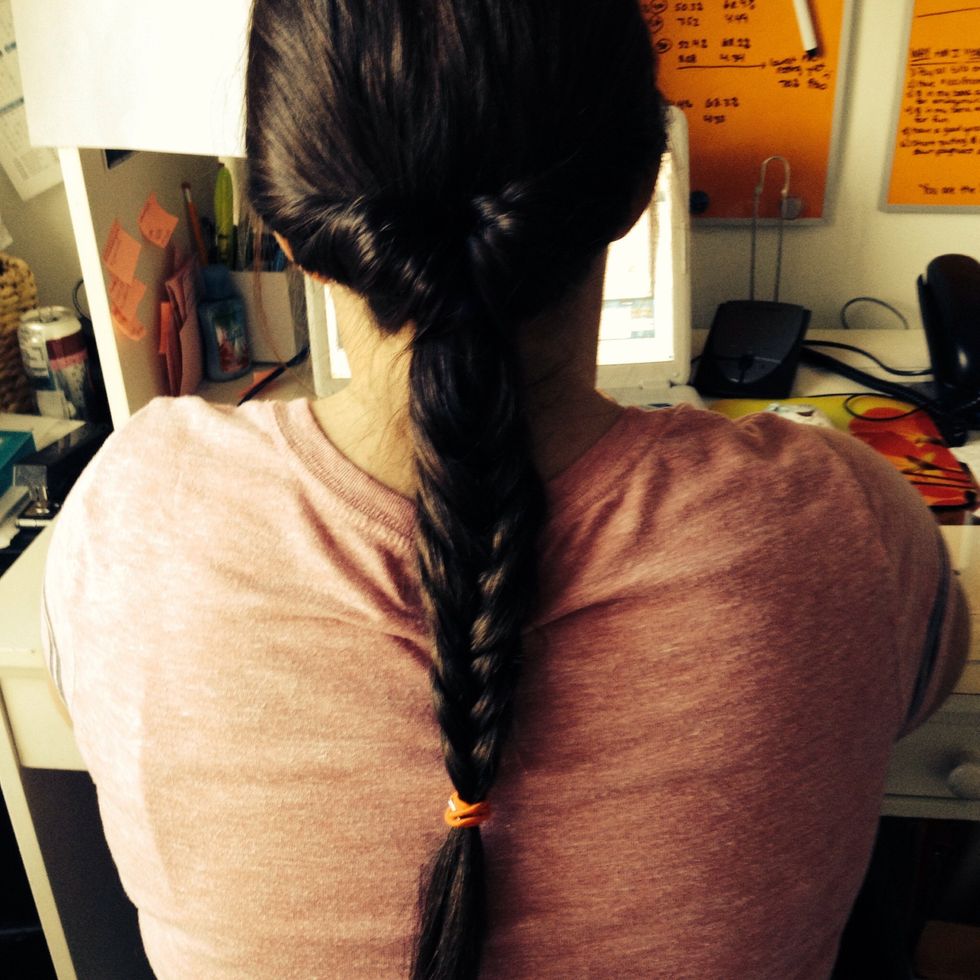 Put a hair-tie on that matches your hair color ( I didn't so you could see what I did).
Follow my Instagram @ciannalael and please leave requests below!!!
The creator of this guide has not included tools