The first step is to get yourself a friend. Having more than one friend is suggested to give you more options.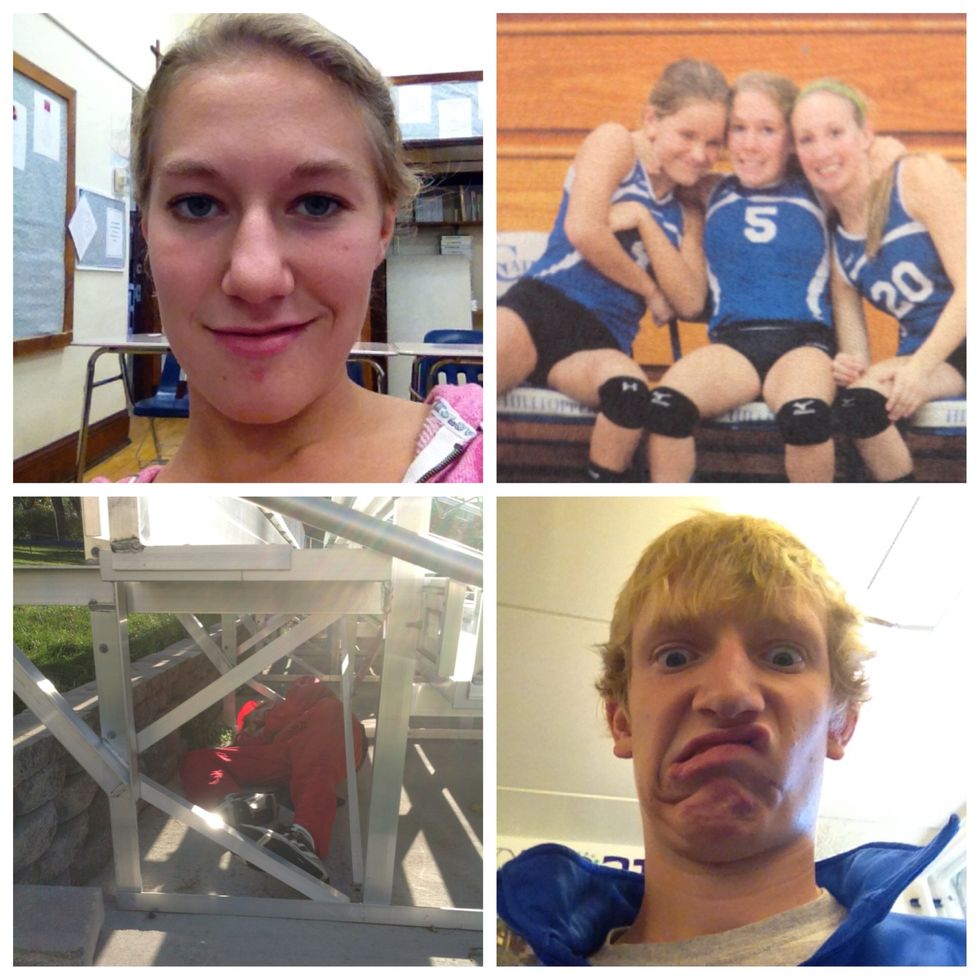 Catch your friend at an awkward moment. You can do this through taking a photo of them wit your iPad, taking a screen shot of an uploaded photo, or getting a photo sent to you by a mutual friend.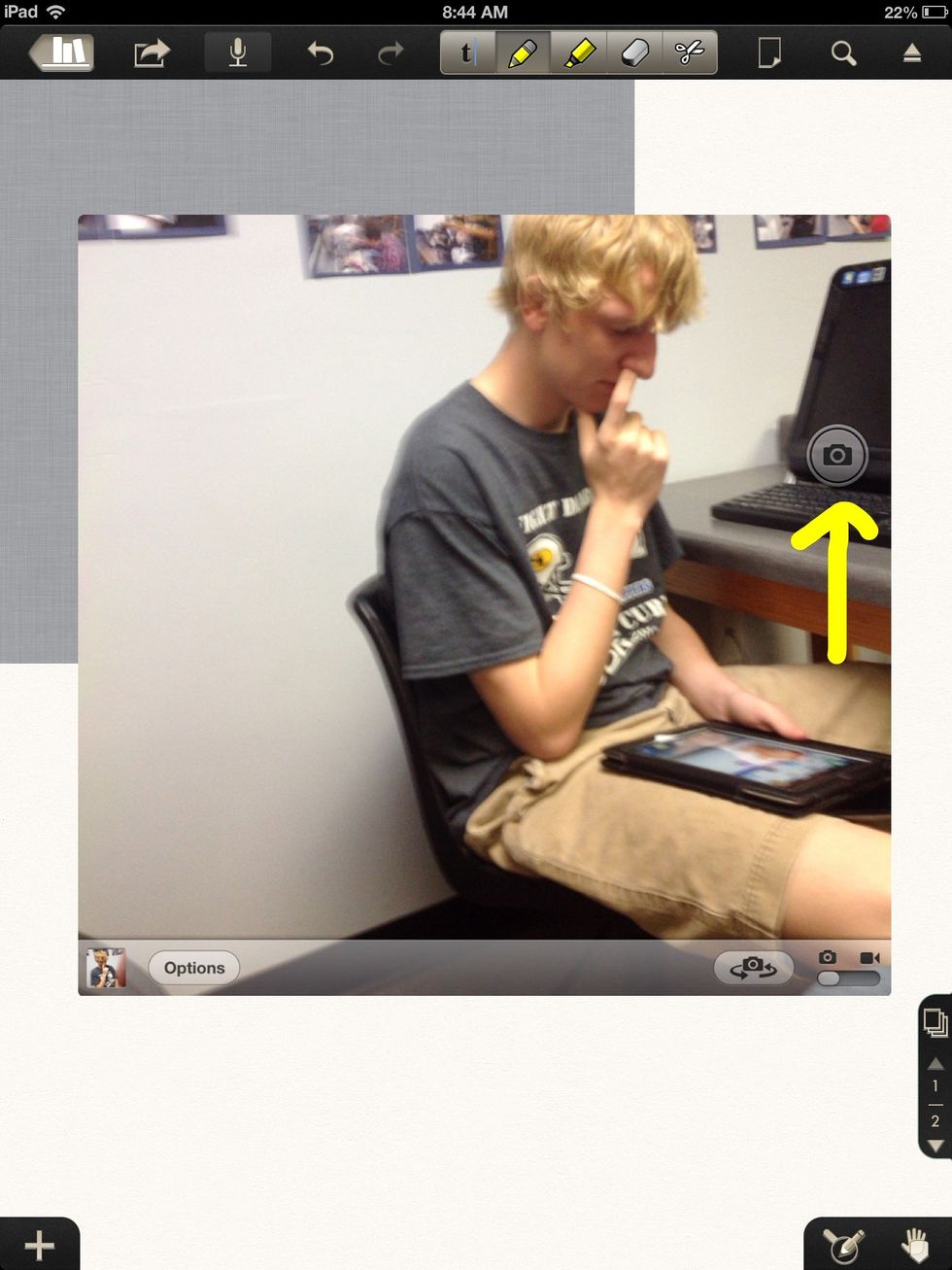 To take a picture, open the camera app, get an awkward situation in the frame, and press the camera button on the right.
In the camera roll, you will see all photos on your iPad. You will need to select the photo you wish to use as your wallpaper.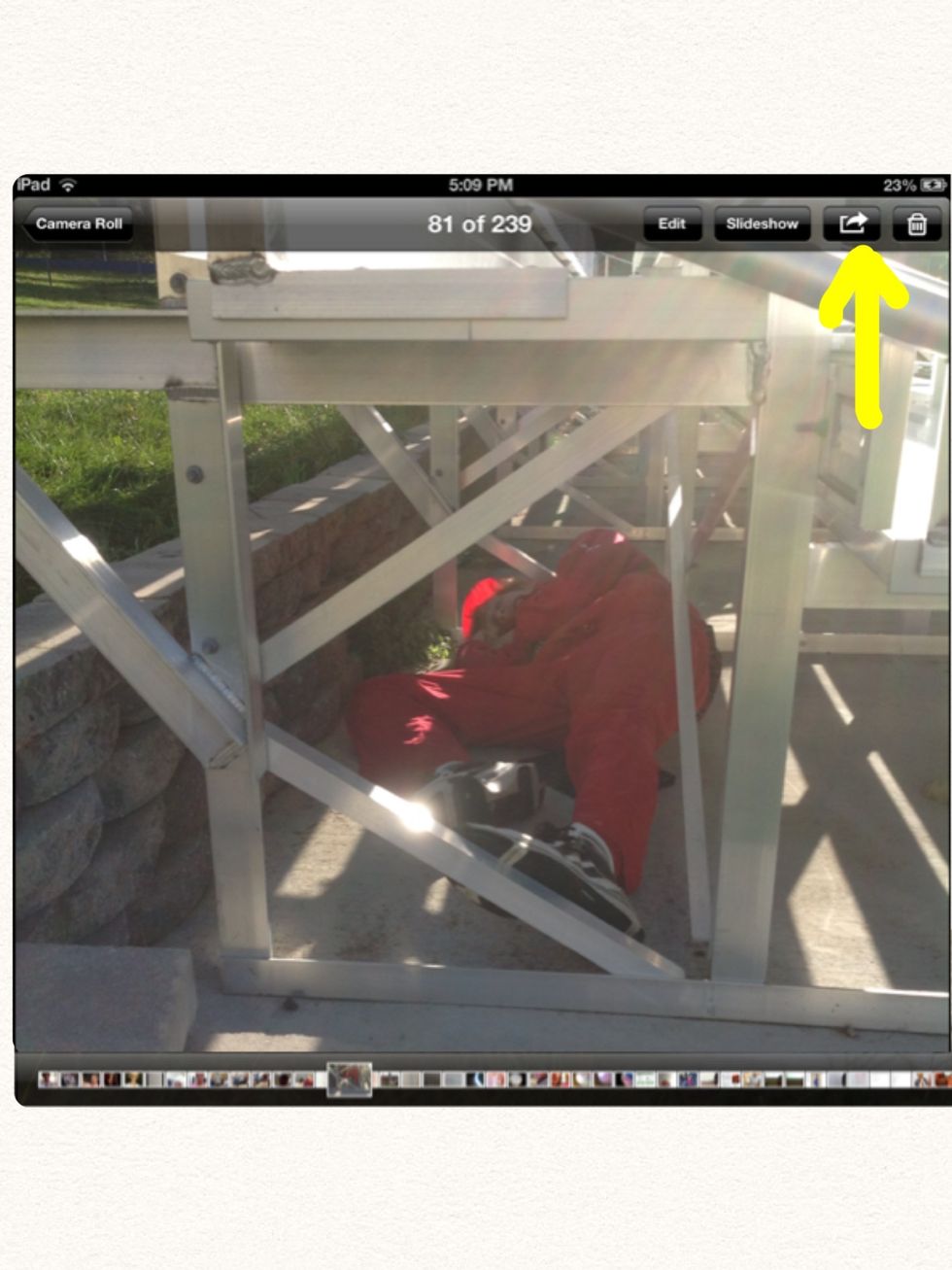 After a photo is selected, press the box with an arrow.
A small window should pop up with options. Select "Use as Wallpaper"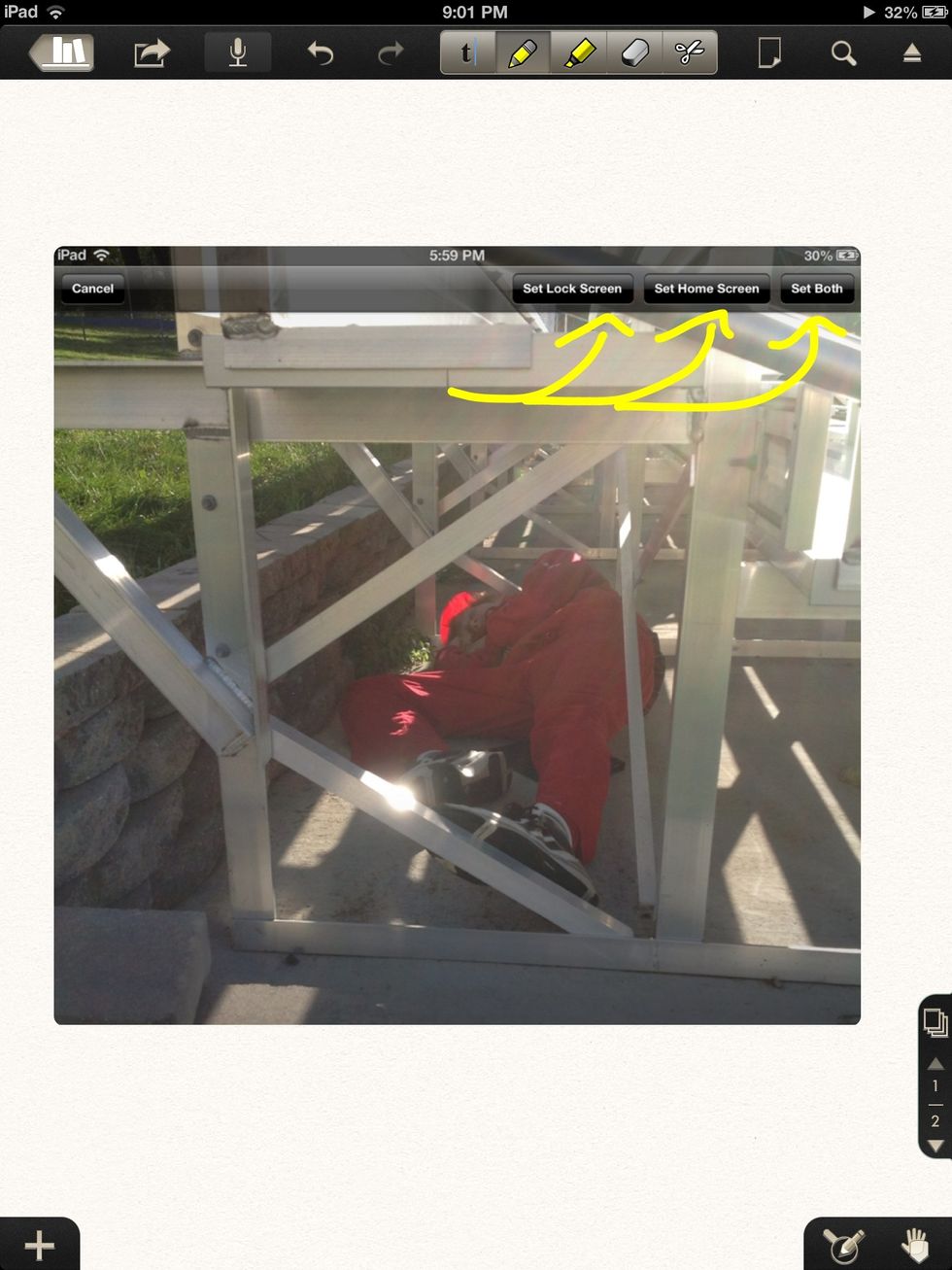 You have the option to use this photo as your home scree, lock screen, or both!
Get psyched! Now you have a background the whole school will be raging about!