Please turn your screen up and down
Now introducing OneTune a site that has millions of music on it and it's FREE! Just follow these simple steps.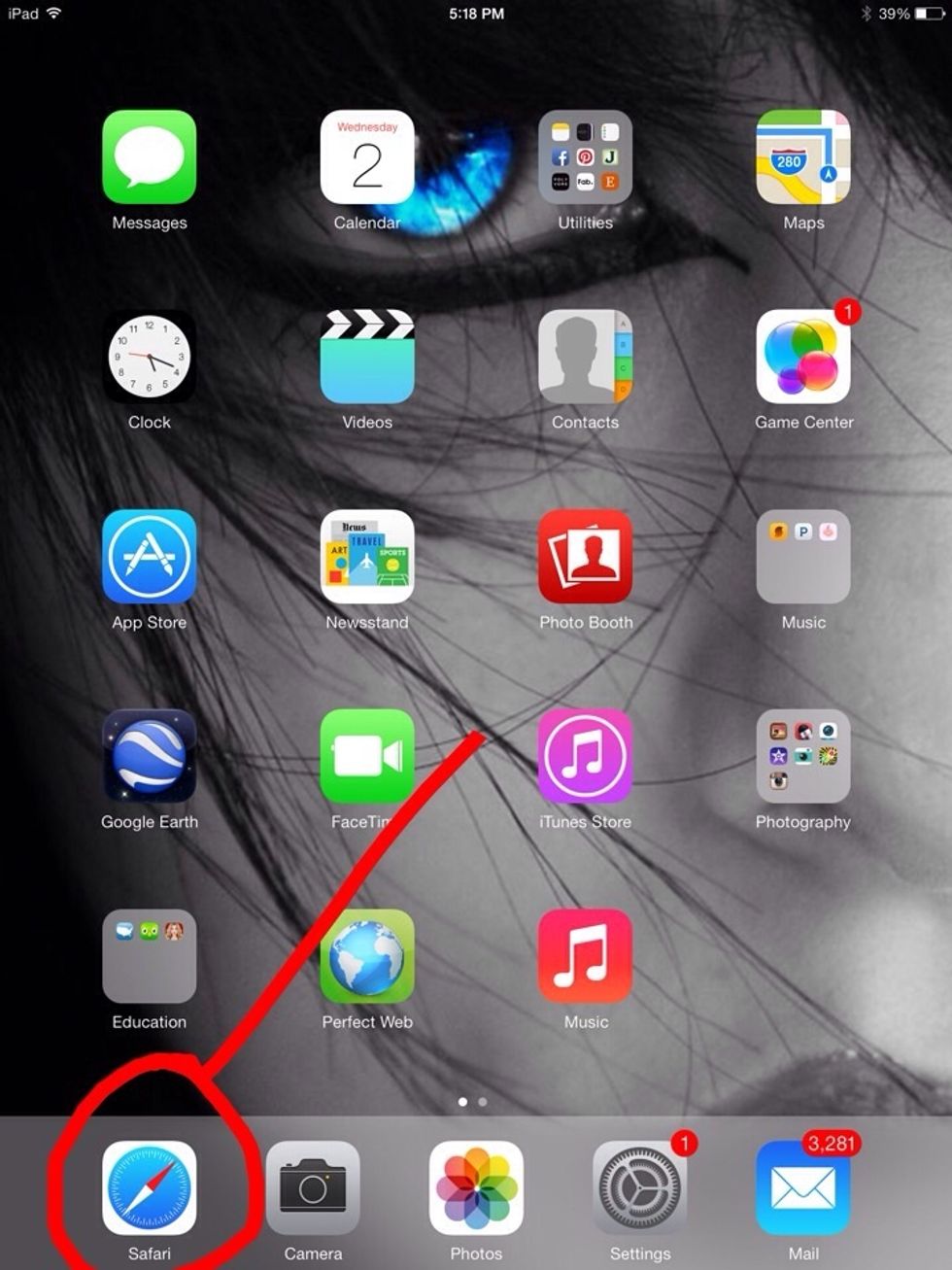 Tap on your browser.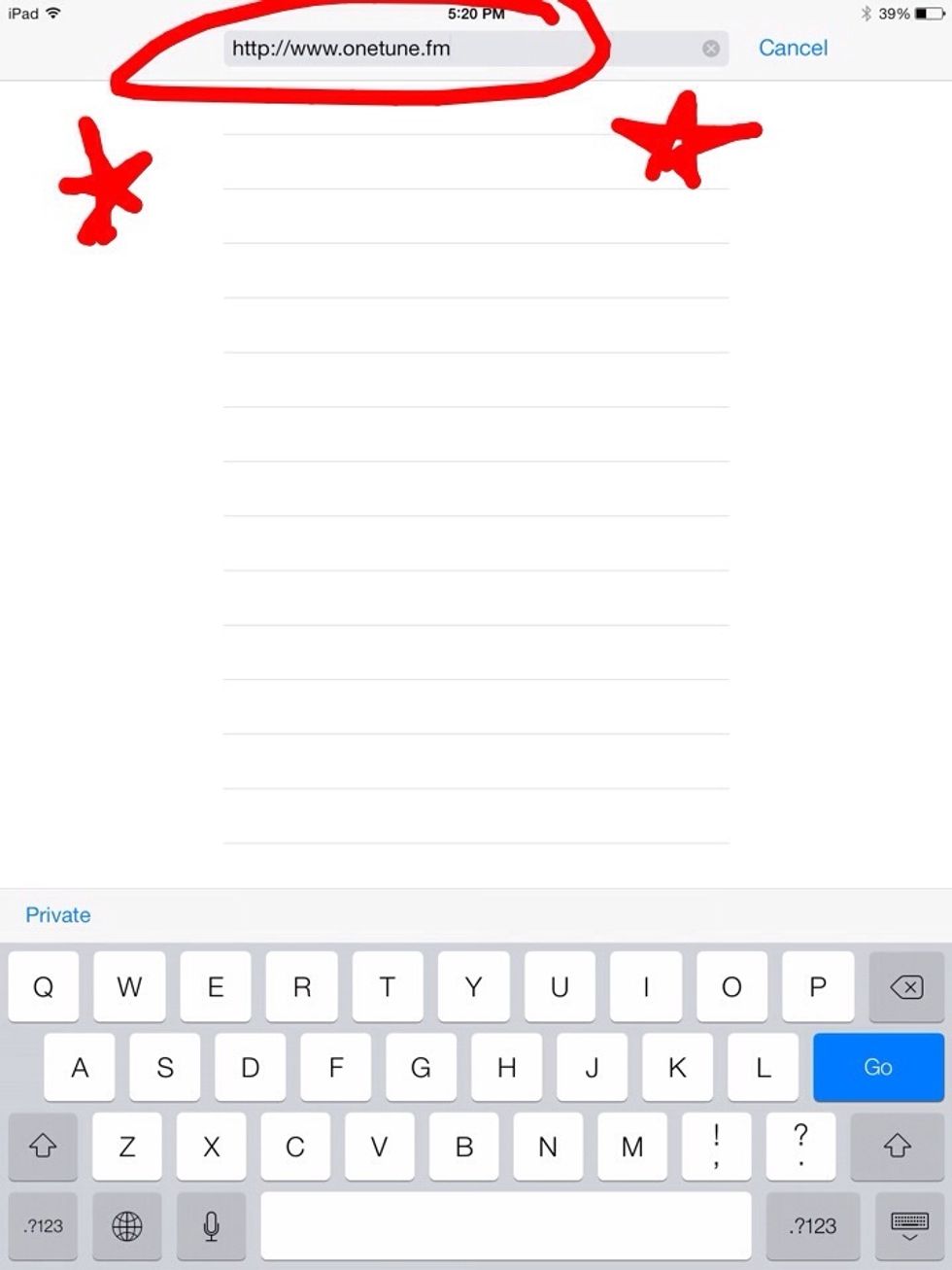 Type in http://www.onetune.fm or click here.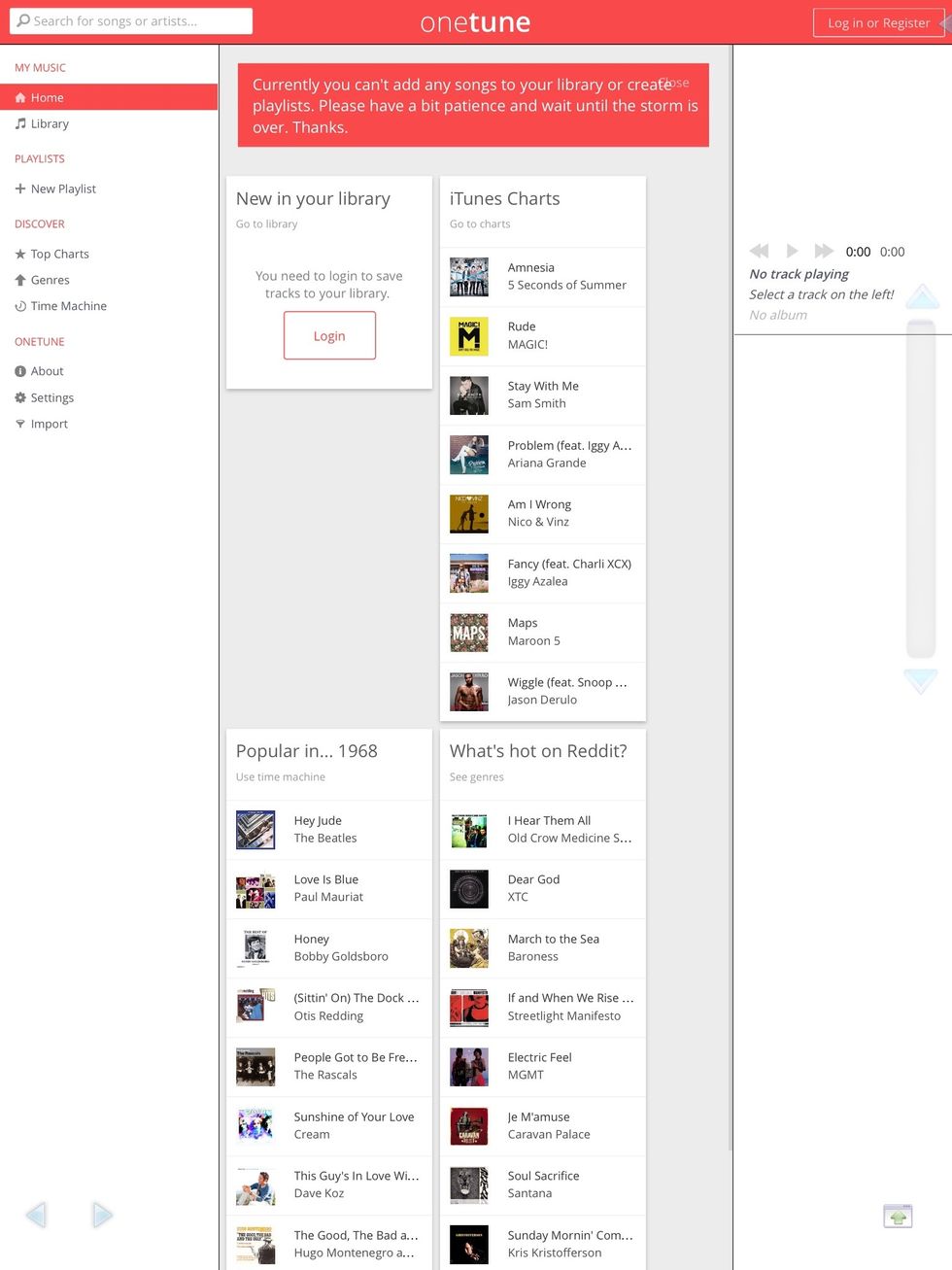 Welcome to One Tune the site where you can get as much music you want for free!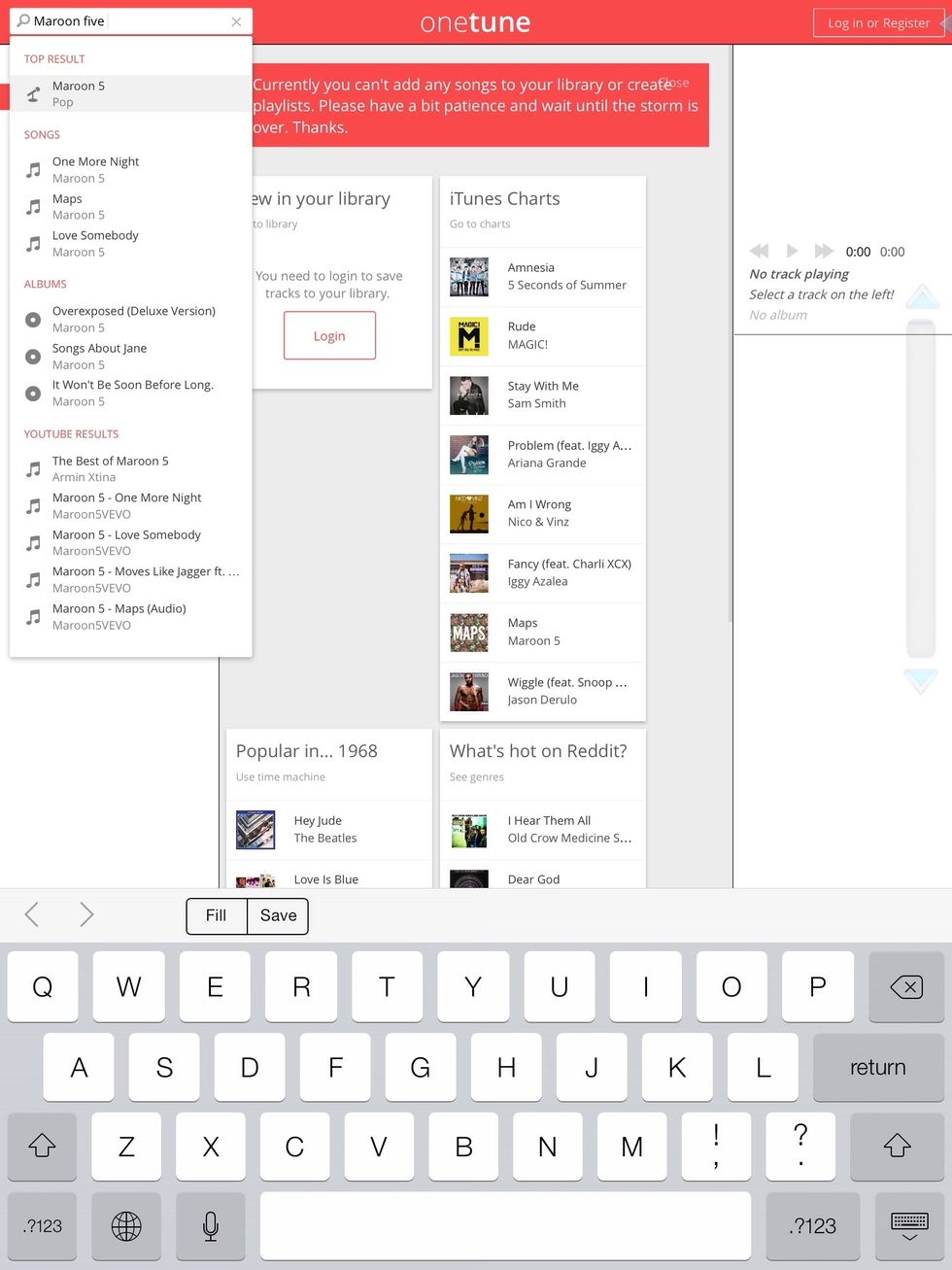 Type in your favorite band!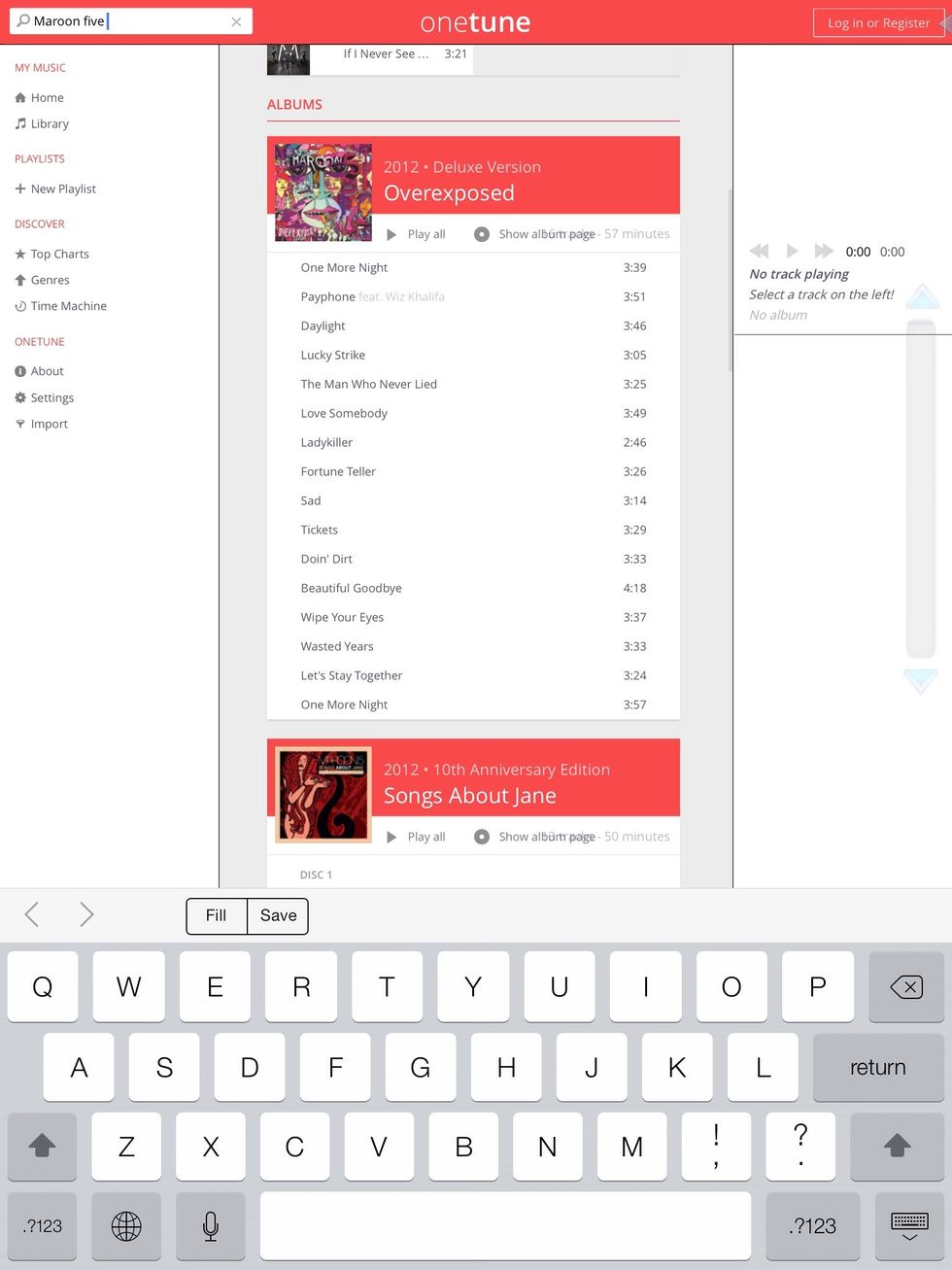 And you instantly have all there albums! Thx for reading hope this helps you a lot!
Technological device (computer, iPad)
Internet