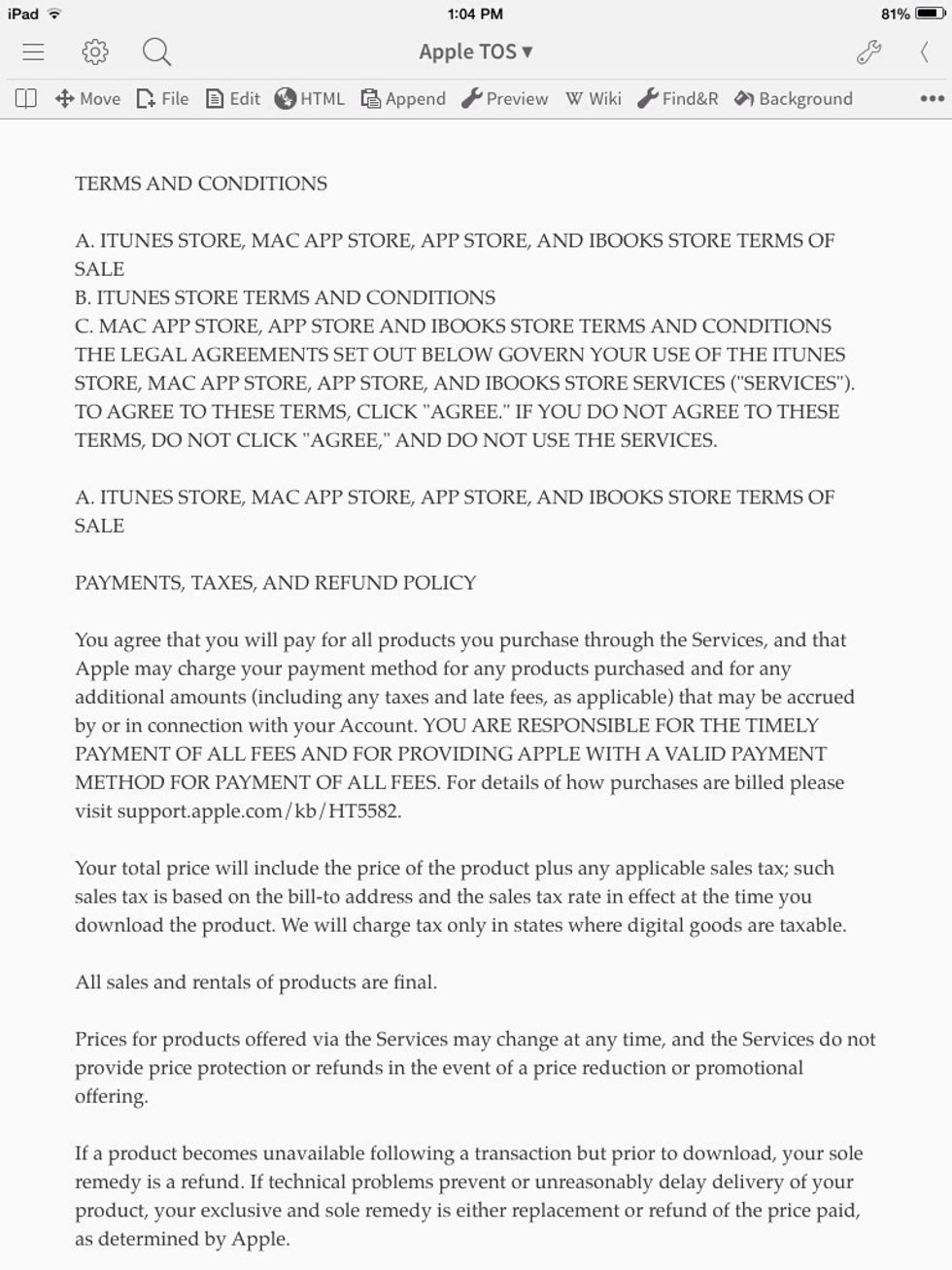 First you need some large text. Something like the Apple inc Terms of Service. hehe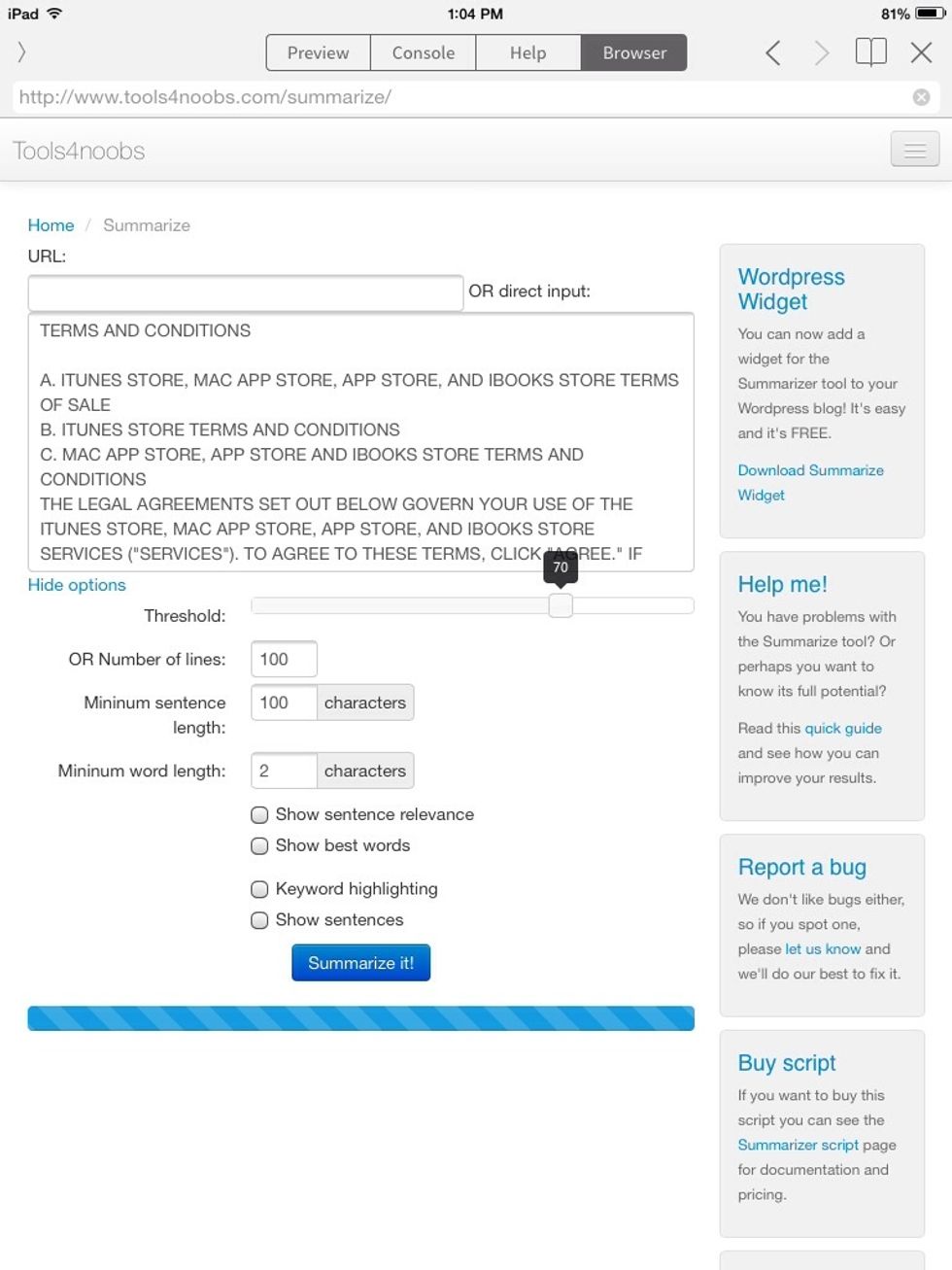 Go the the TOOLS4NOOBS website (http://www.tools4noobs.com/summarize/). This site lets you summarize a URL or any text you paste in the large window below!
Click SUMMARIZE IT! And in no time, YOU HAVE A SUMMARY. This summary has only 34 sections.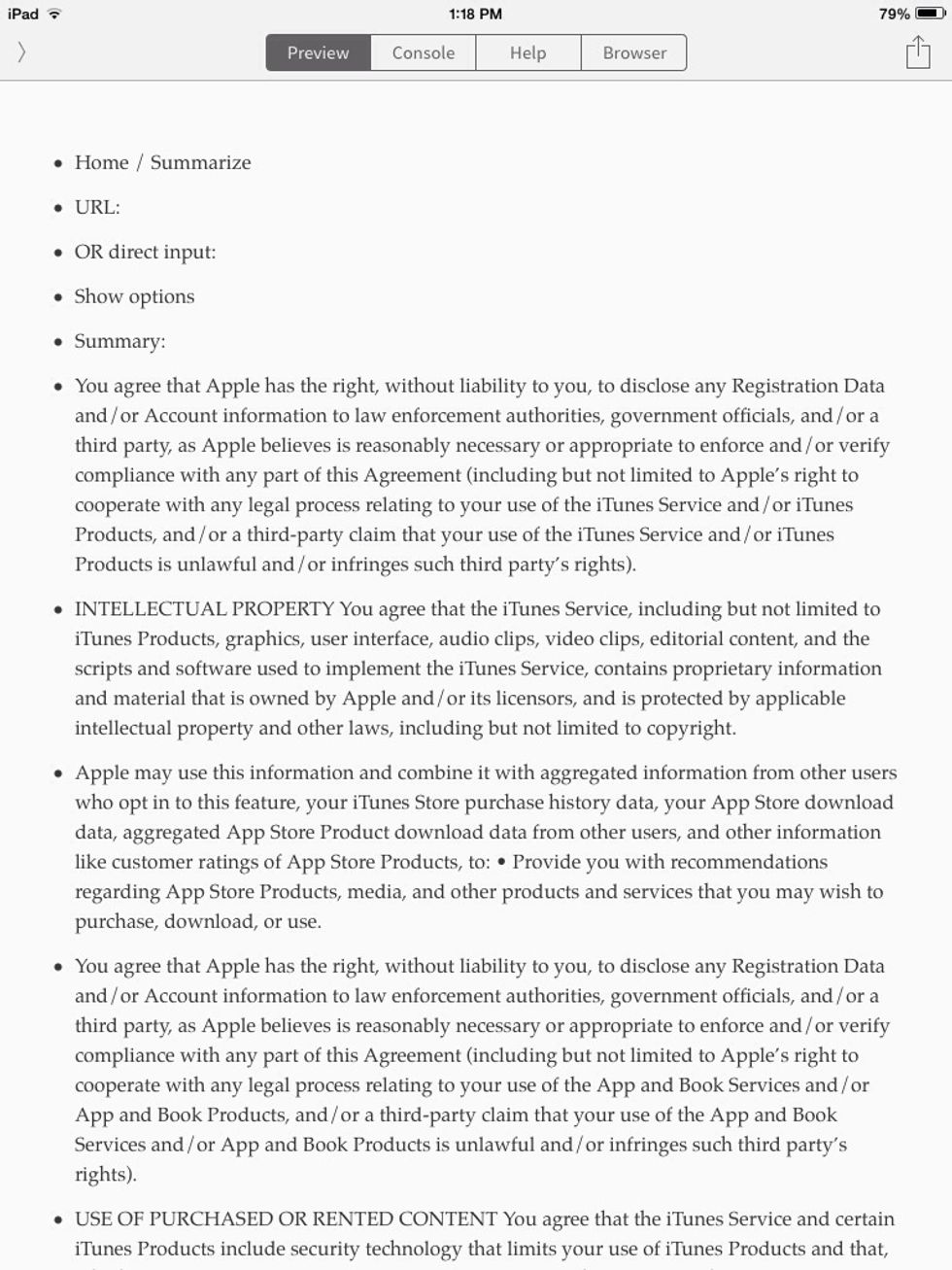 This is a summary of the Apple TOS.
I wonder how the Declaration of Independence would be summarized...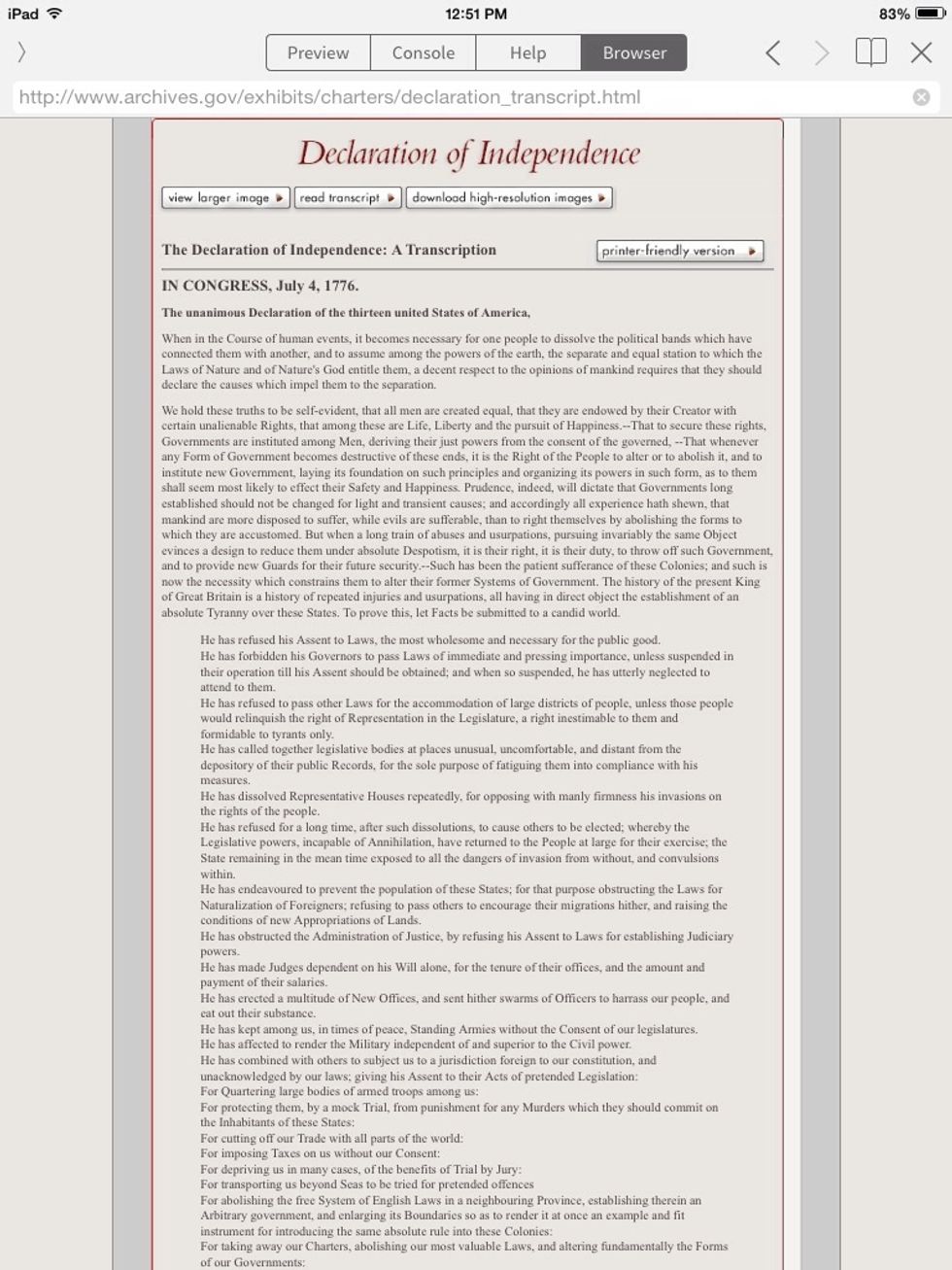 Let's see here...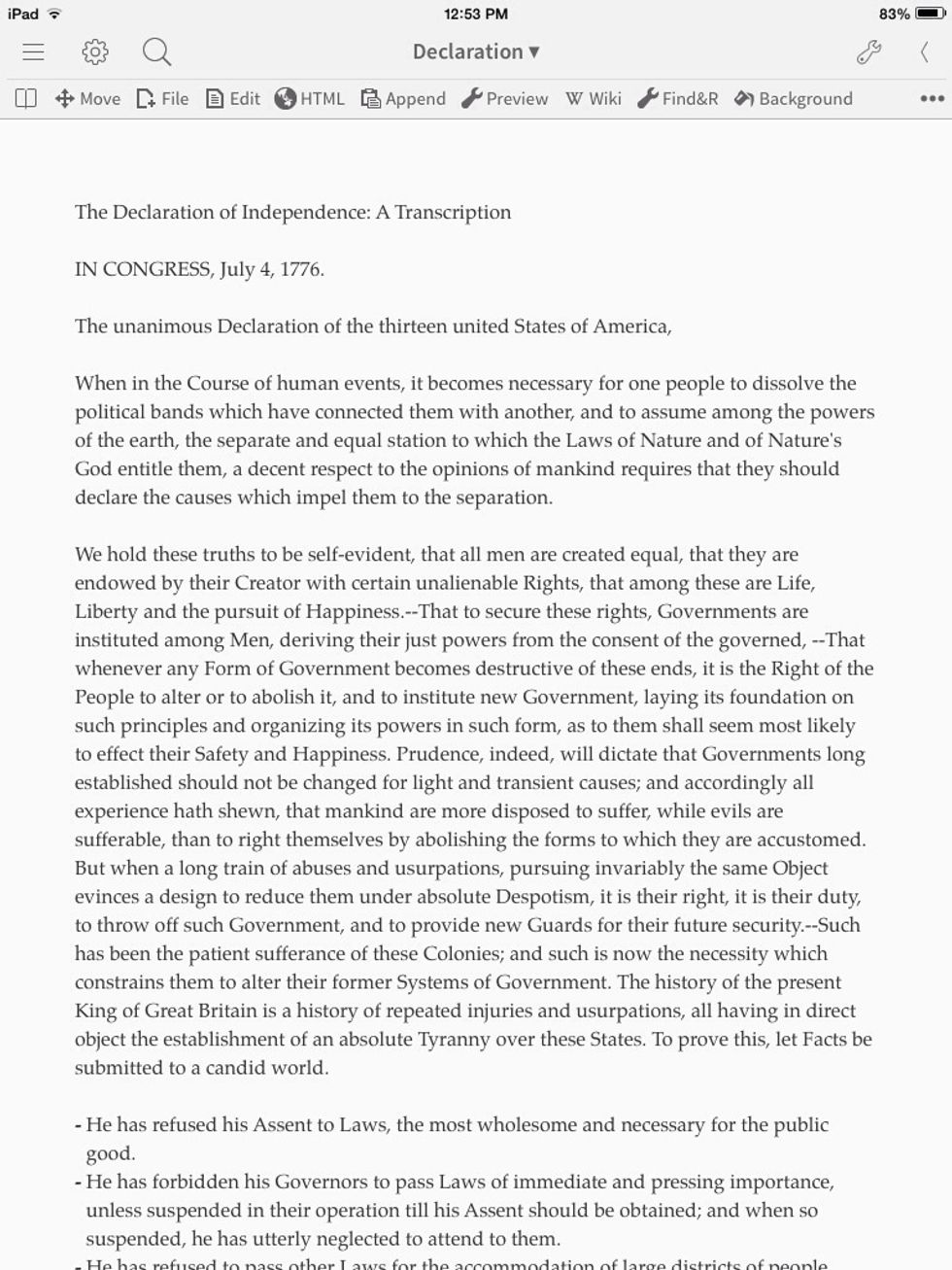 This is Editorial, the best text editor on the planet!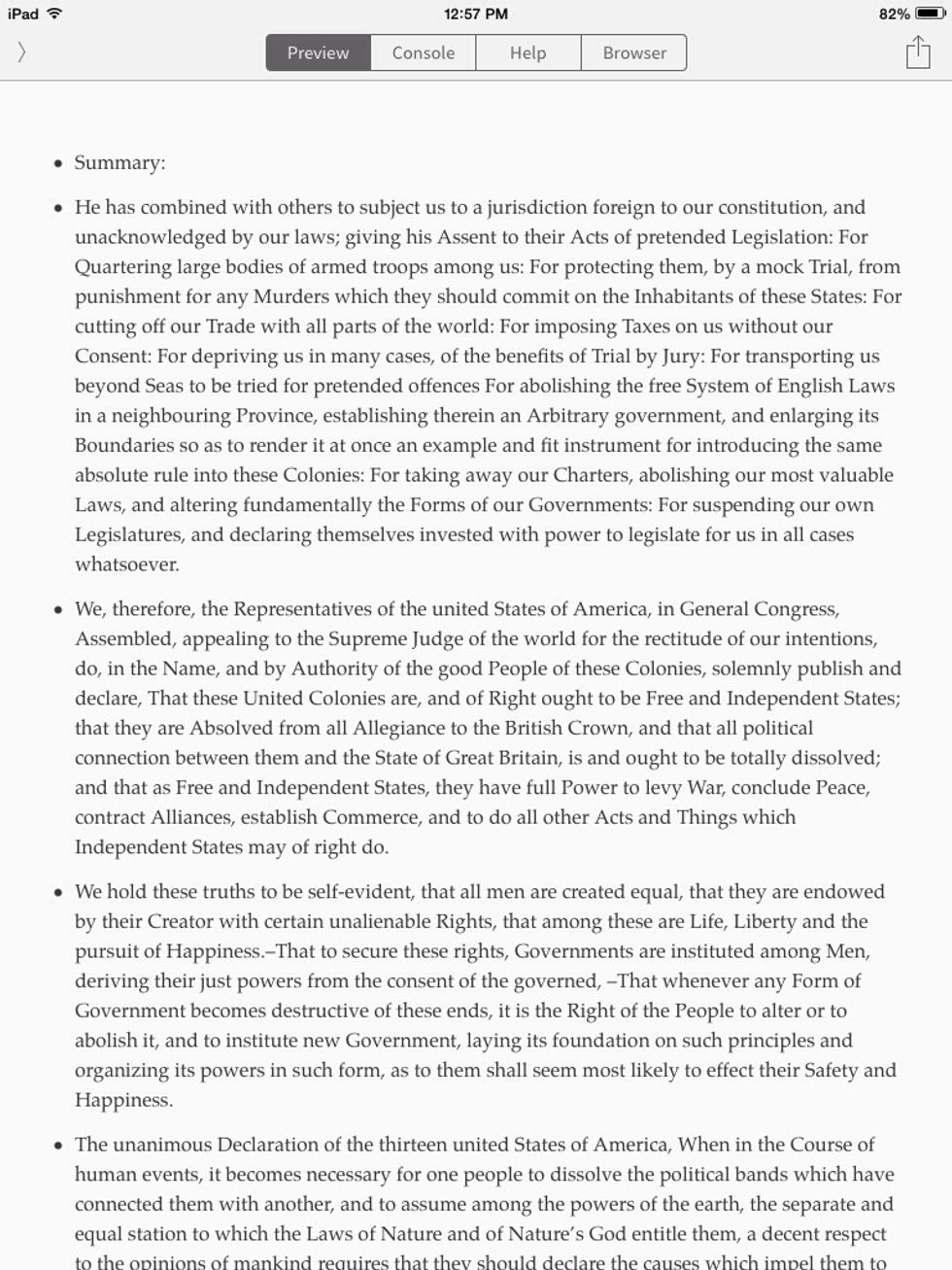 The summary from Tools4Noobs!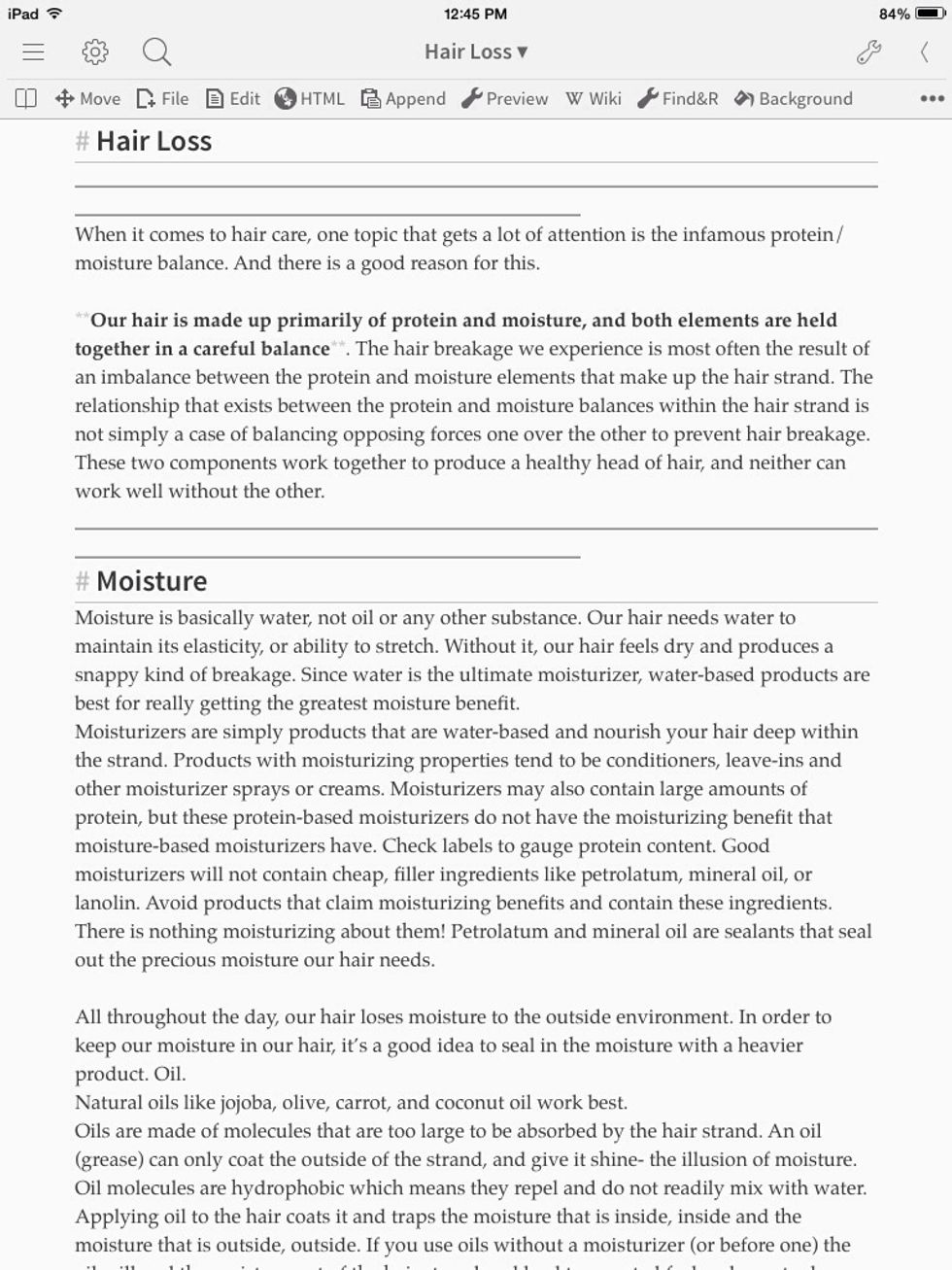 This is the Editorial app. Some research I did on hair.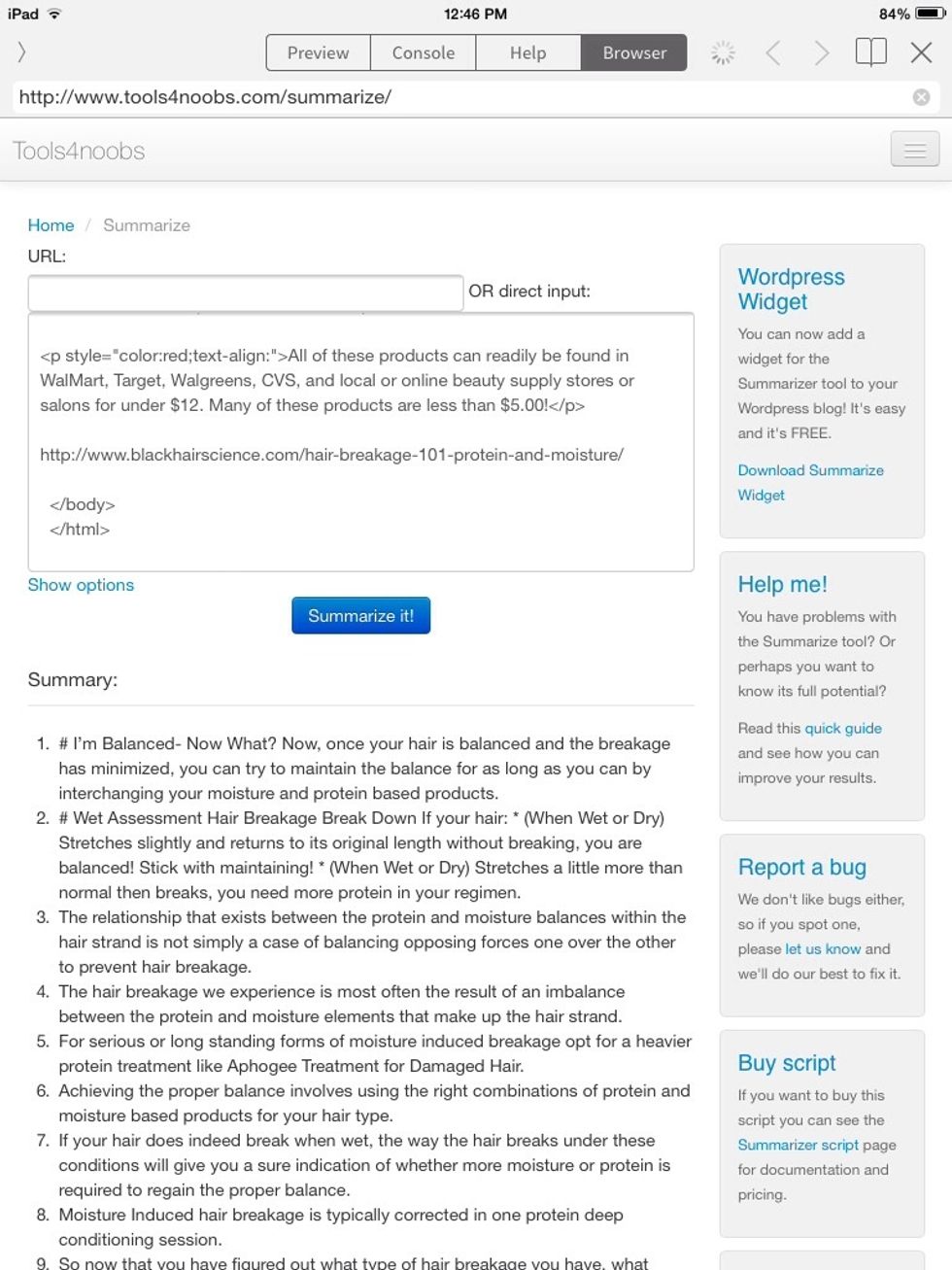 Pasted it into the tool (Editorial has a built in browser)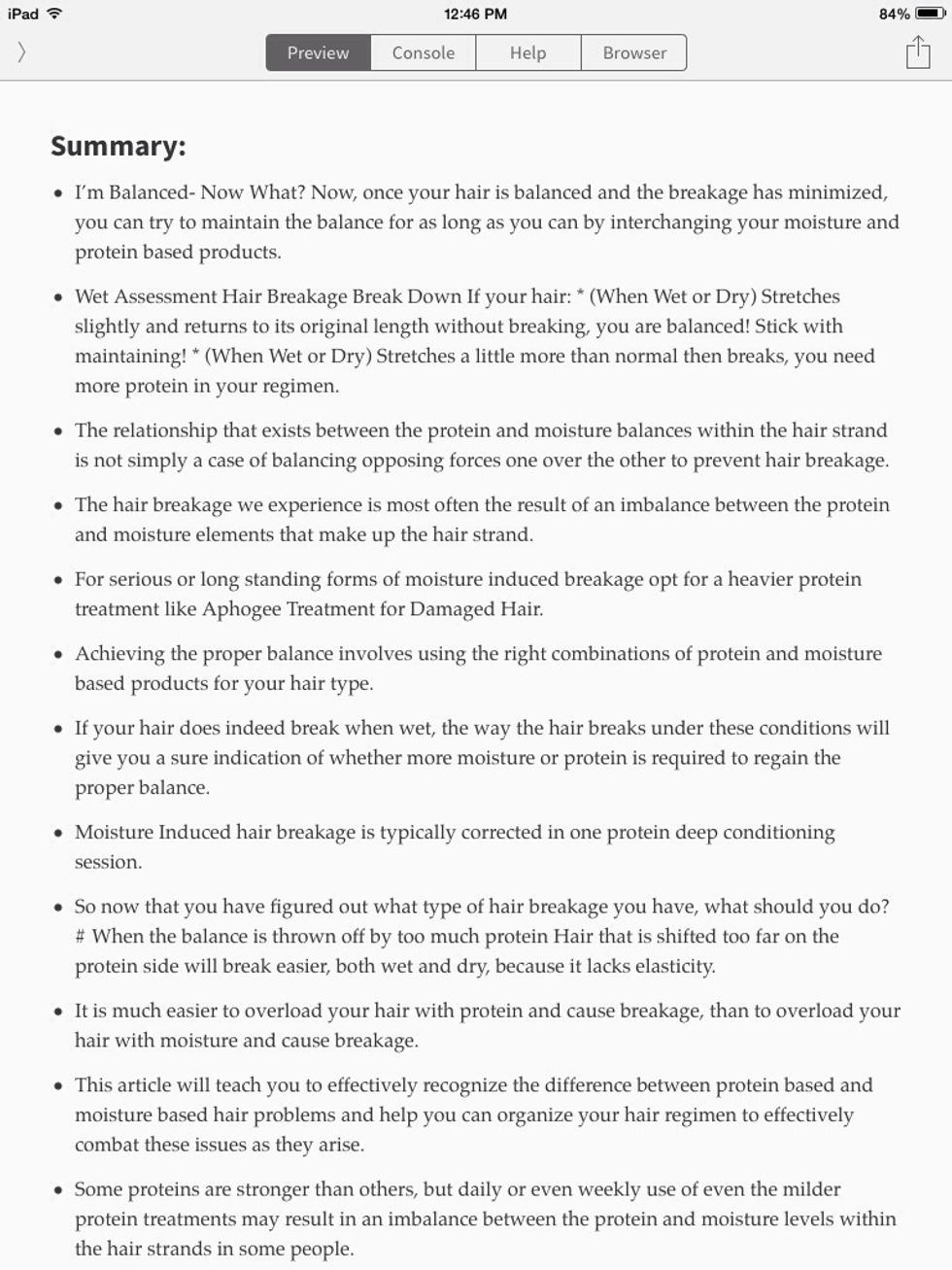 And I got a very, very good summary of my research.
The creator of this guide has not included tools