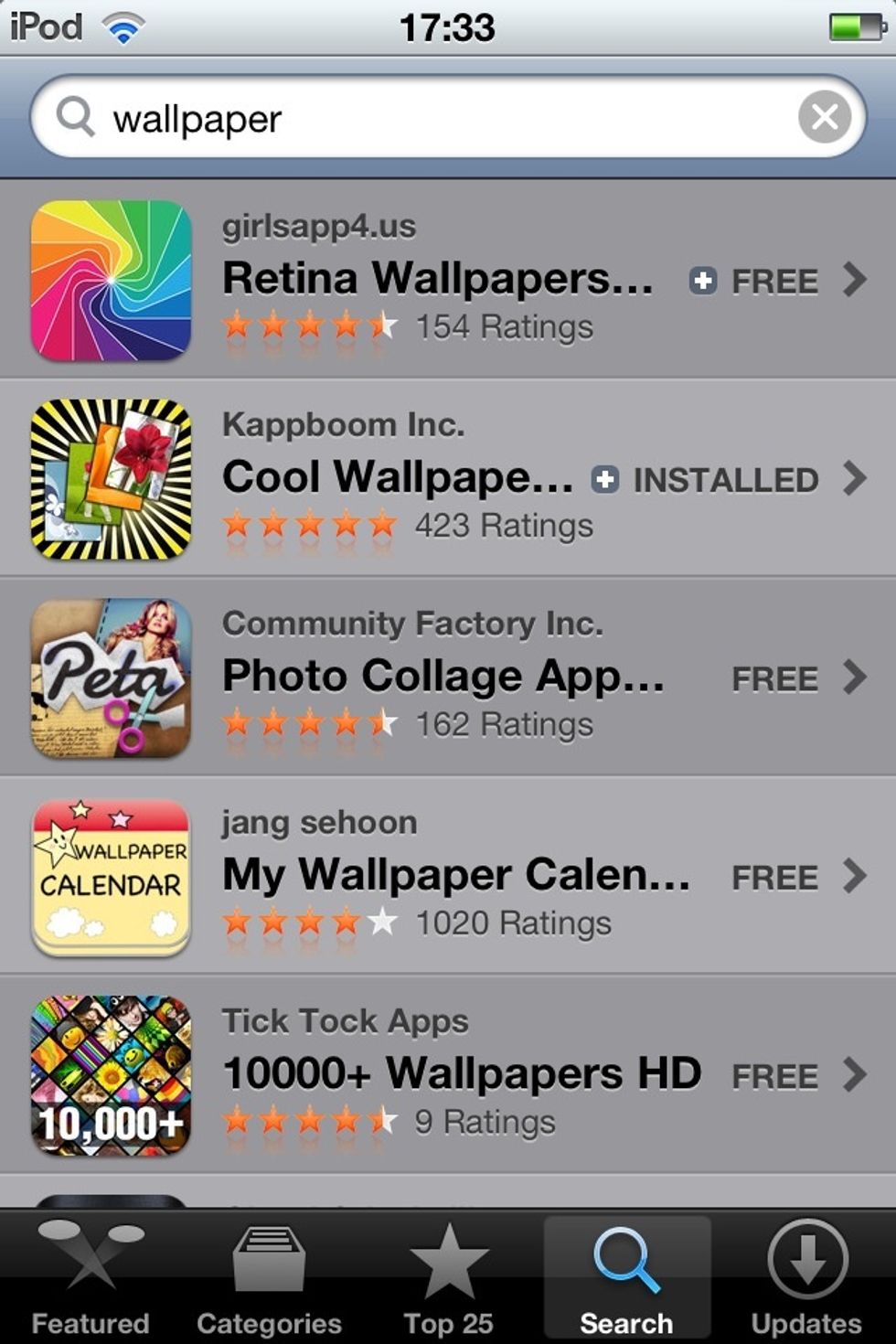 First you have to go to AppStore in iOs devices (except for PC and MacBook). Then search wallpaper.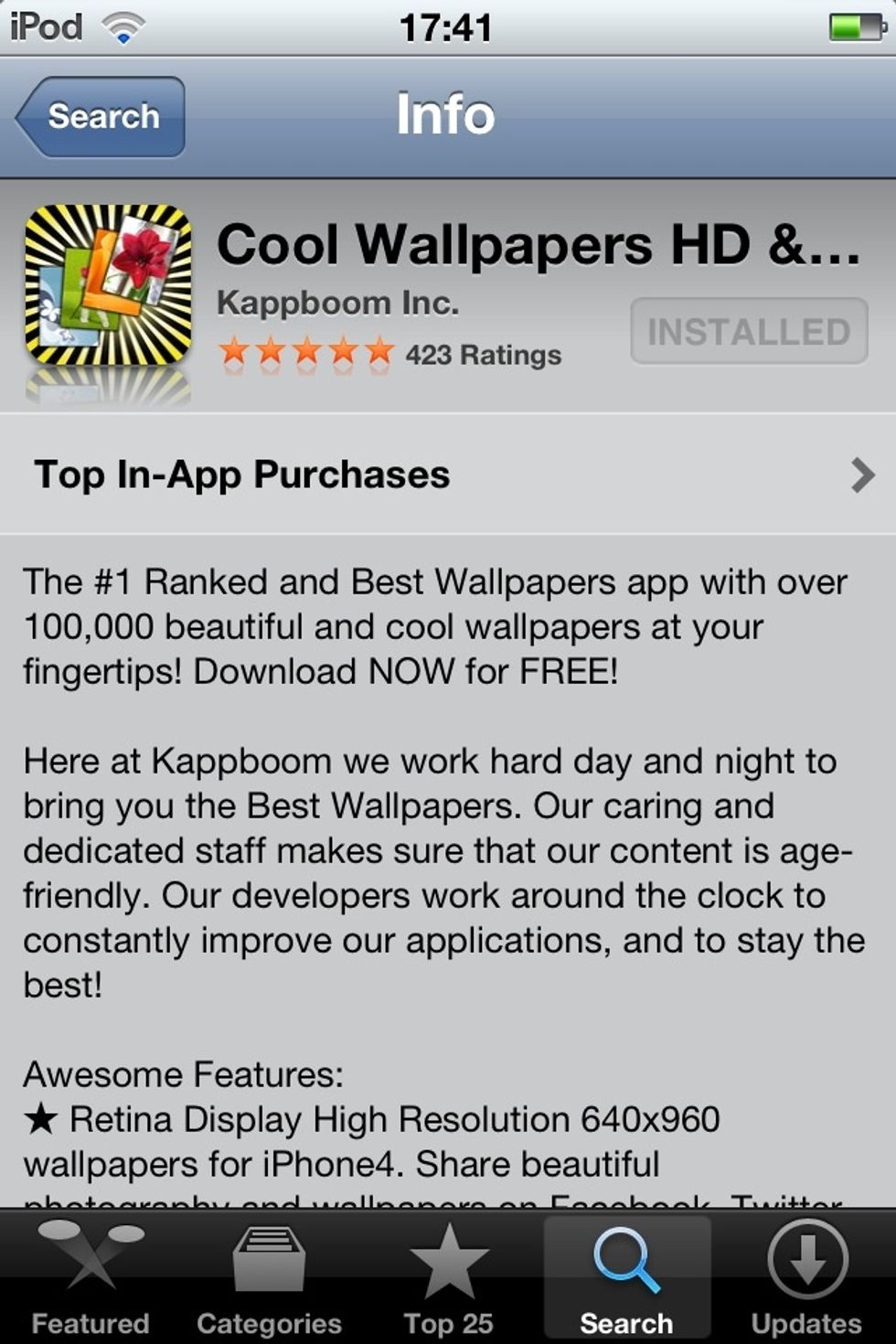 You will see the app like this. So download it!
When you enter the app it should look like this. Now press on any favorite image and save it!!
Reminders: When you search the app, you have to type wallpaper not wall paper. Because you can't find the app. And the app is for online. You can't find image if you are offline.
iPod touch or iPhone or iPad