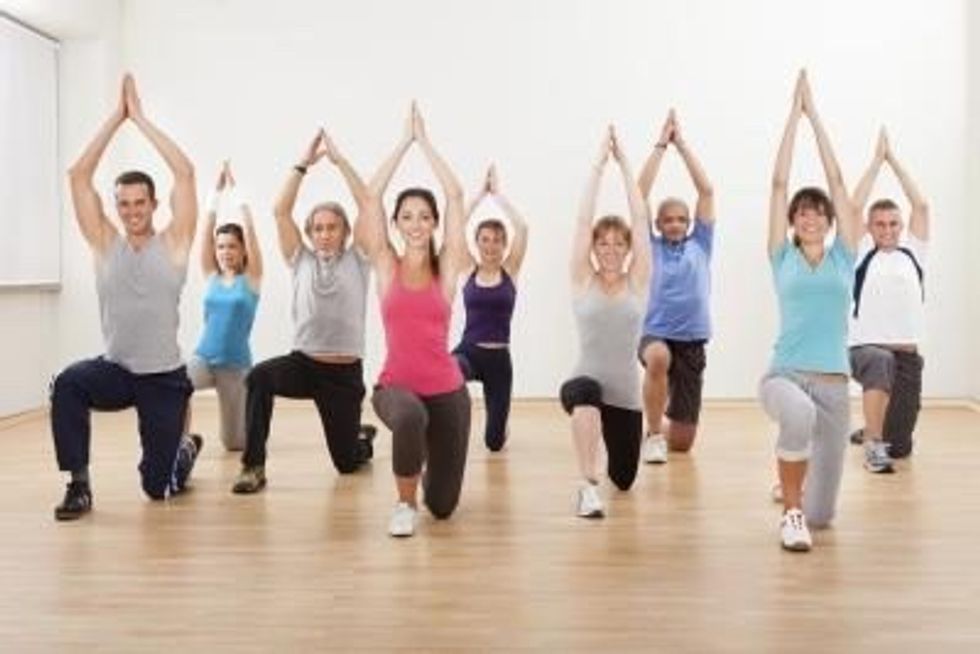 We will be instructing a yoga class today!
Begin to play your yoga music! Have water at the ready.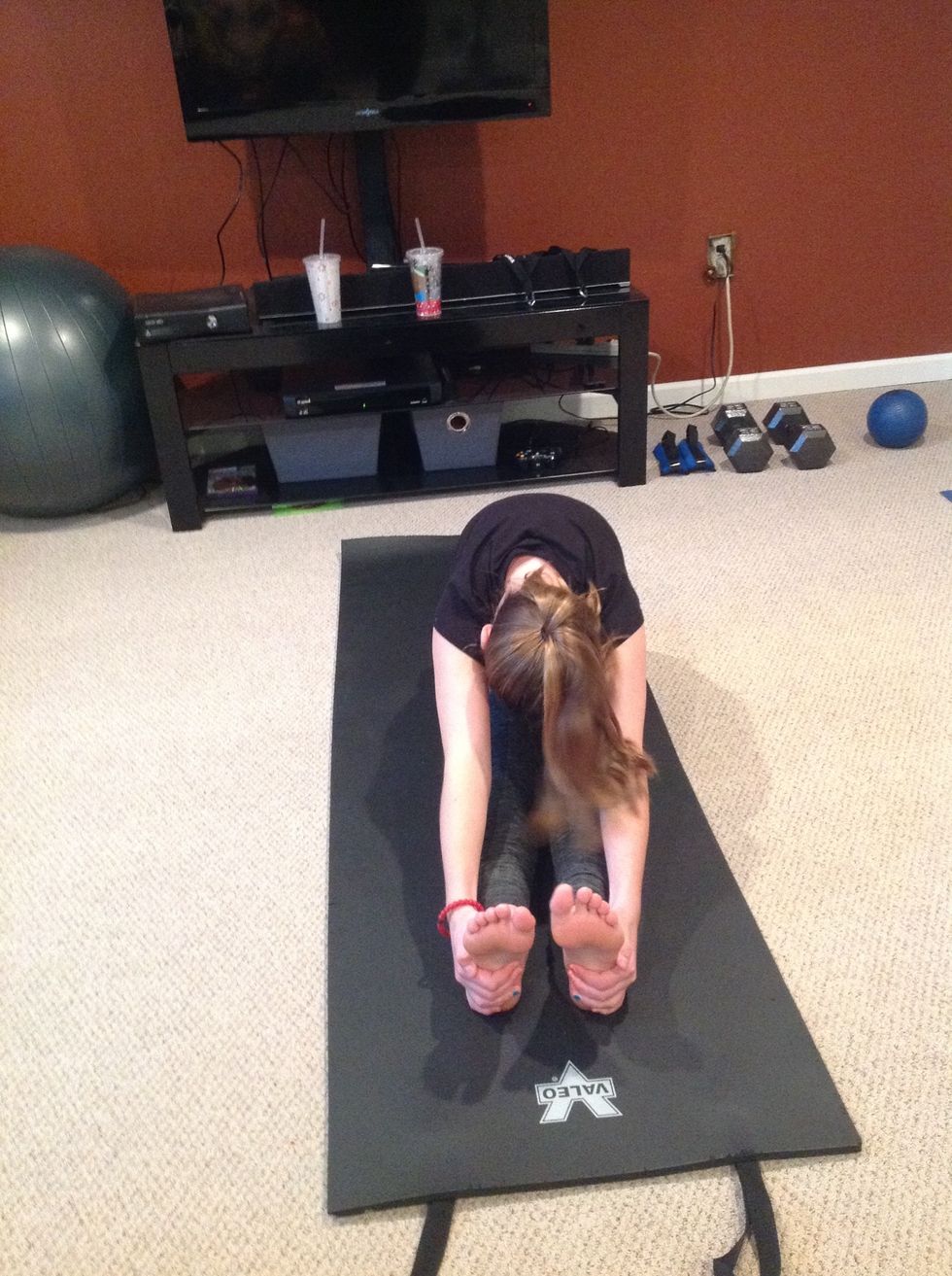 The first stretch is the hamstring stretch. You will want to hold each stretch for about 30 seconds!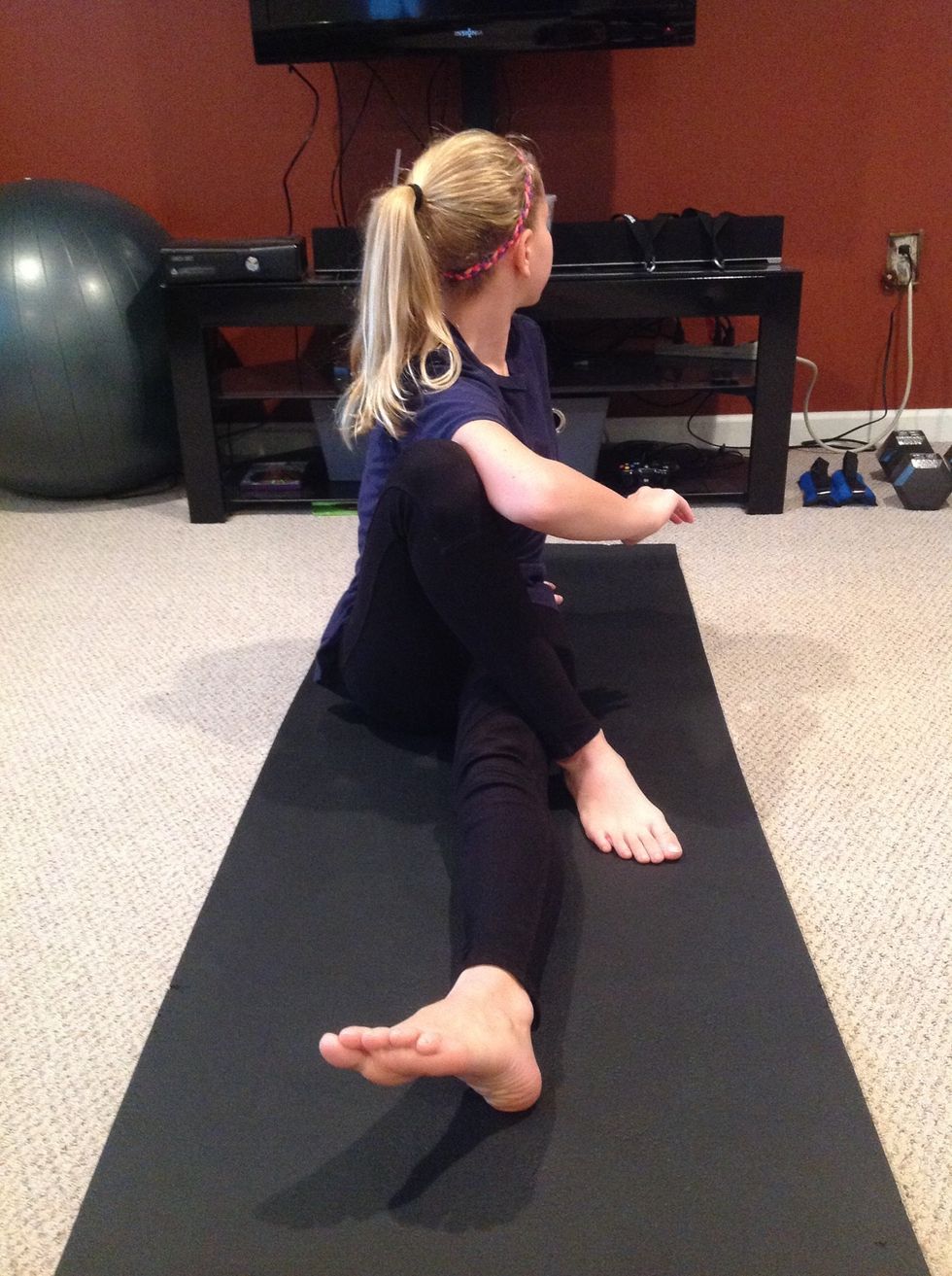 The second stretch is called the hip twist! Repeat on both sides of hip!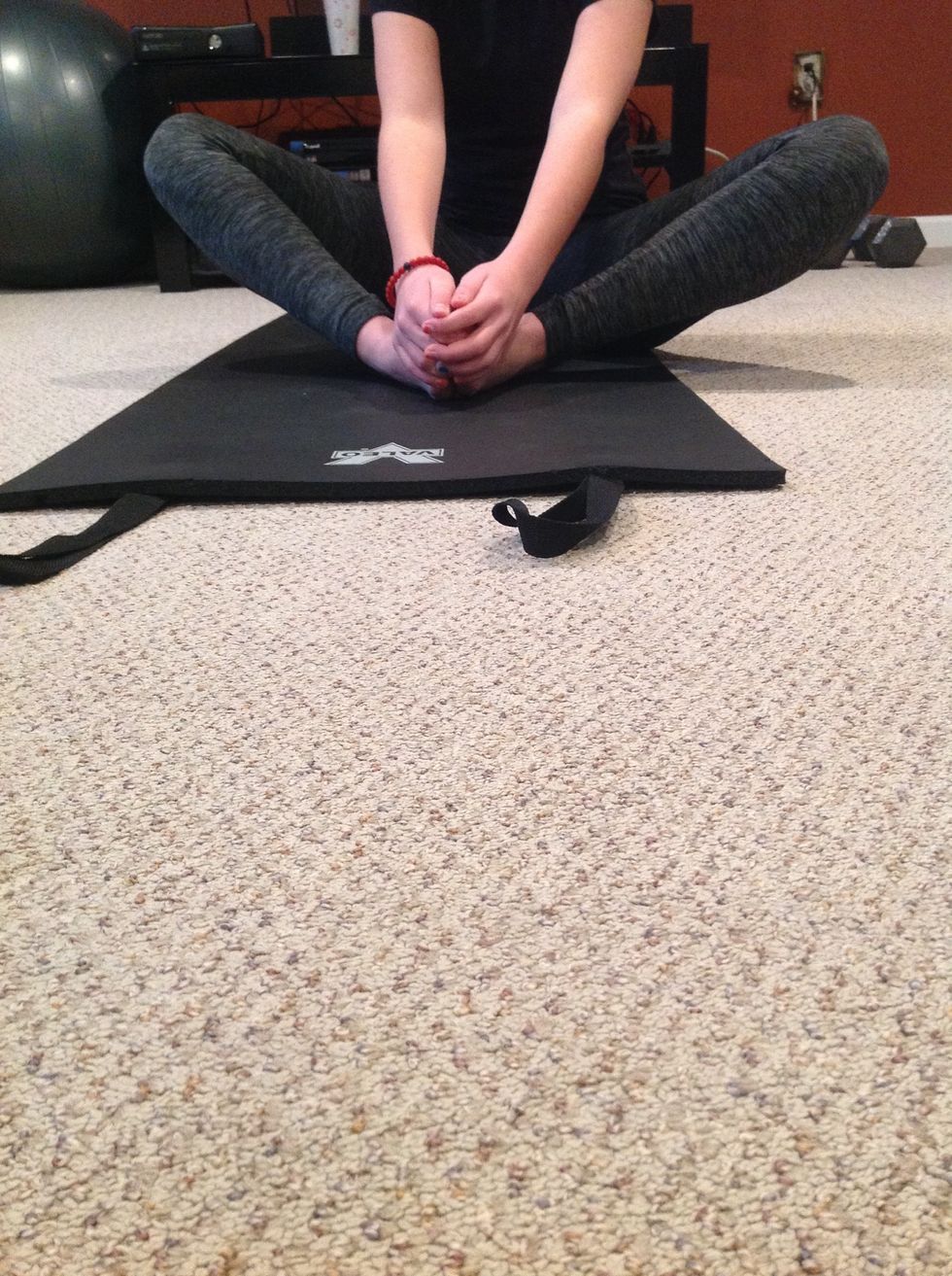 The Butterfly: good back posture is key!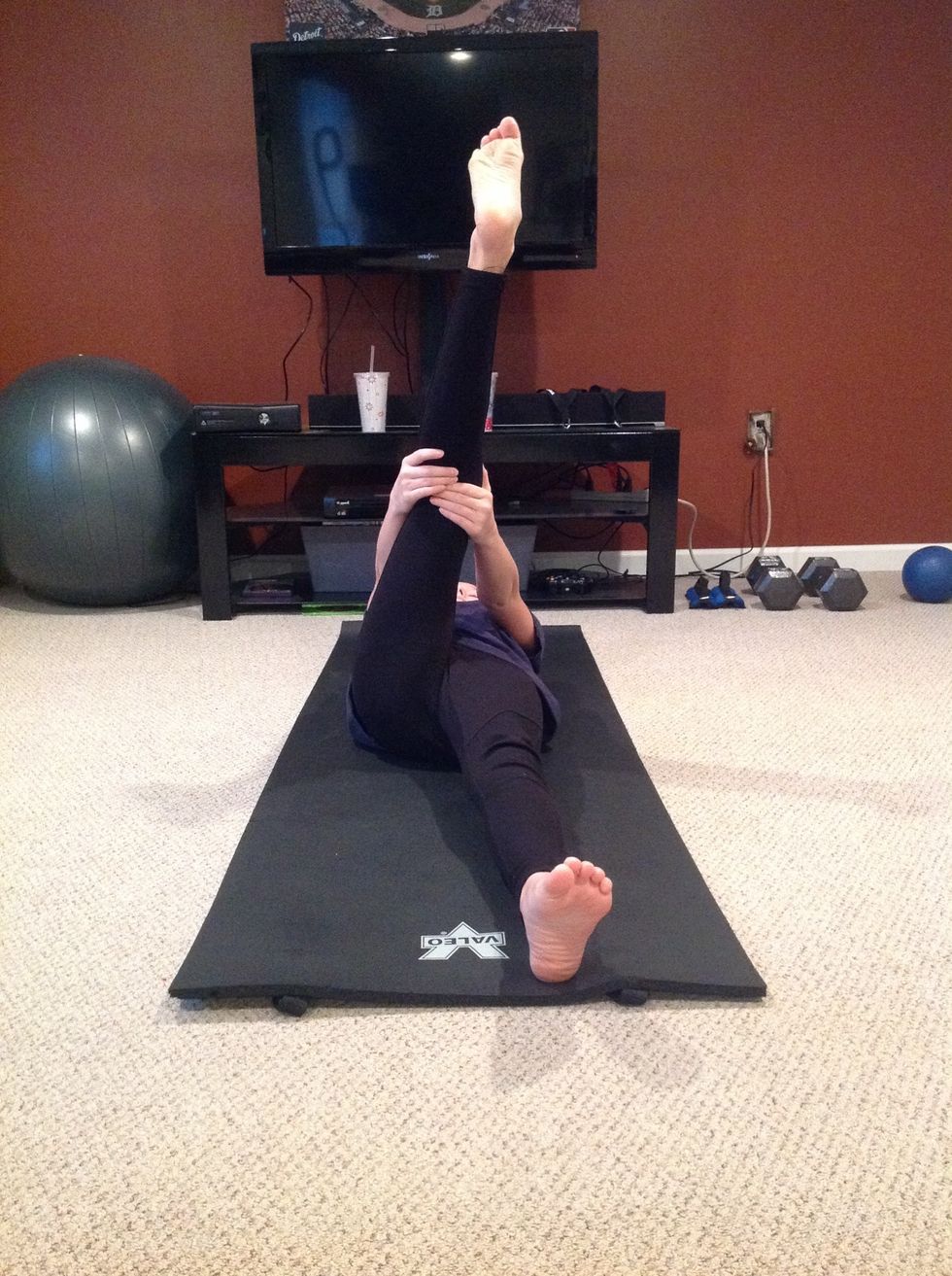 Here is your next stretch (we don't have a name for it lol). Be sure to hold upright and keep your leg straight.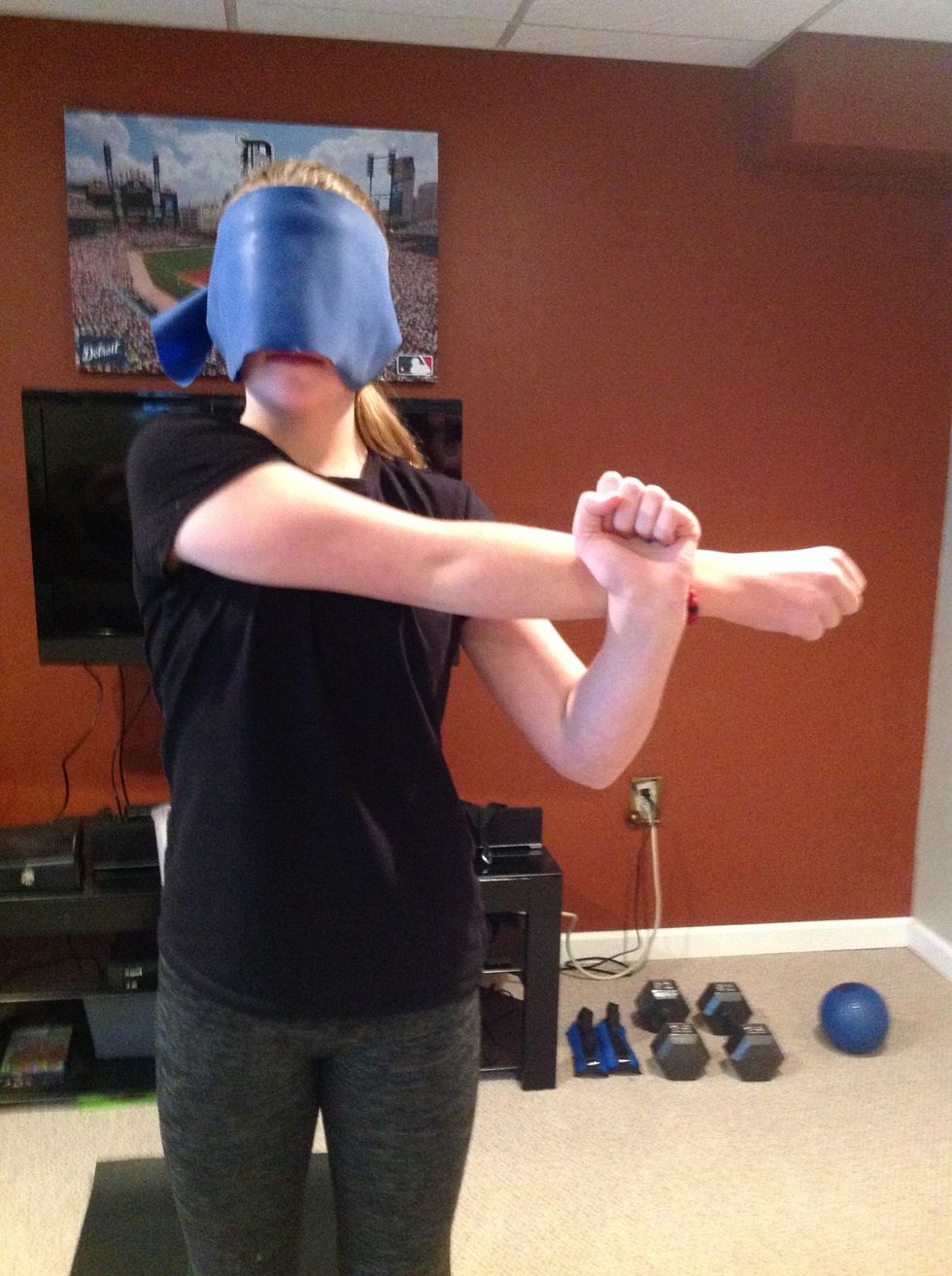 The final stretch: the shoulder stretch.
Yoga Mat
Exercise Ball
Lightweight Weights
Positive Attitude
Yoga Music
Streching Band