First of all no hate. Please, I just really want to do a contest that'll be seen. Im NOT doing this to promote my instagram on snapguide. You can win a 55$ braclet set. Here's how.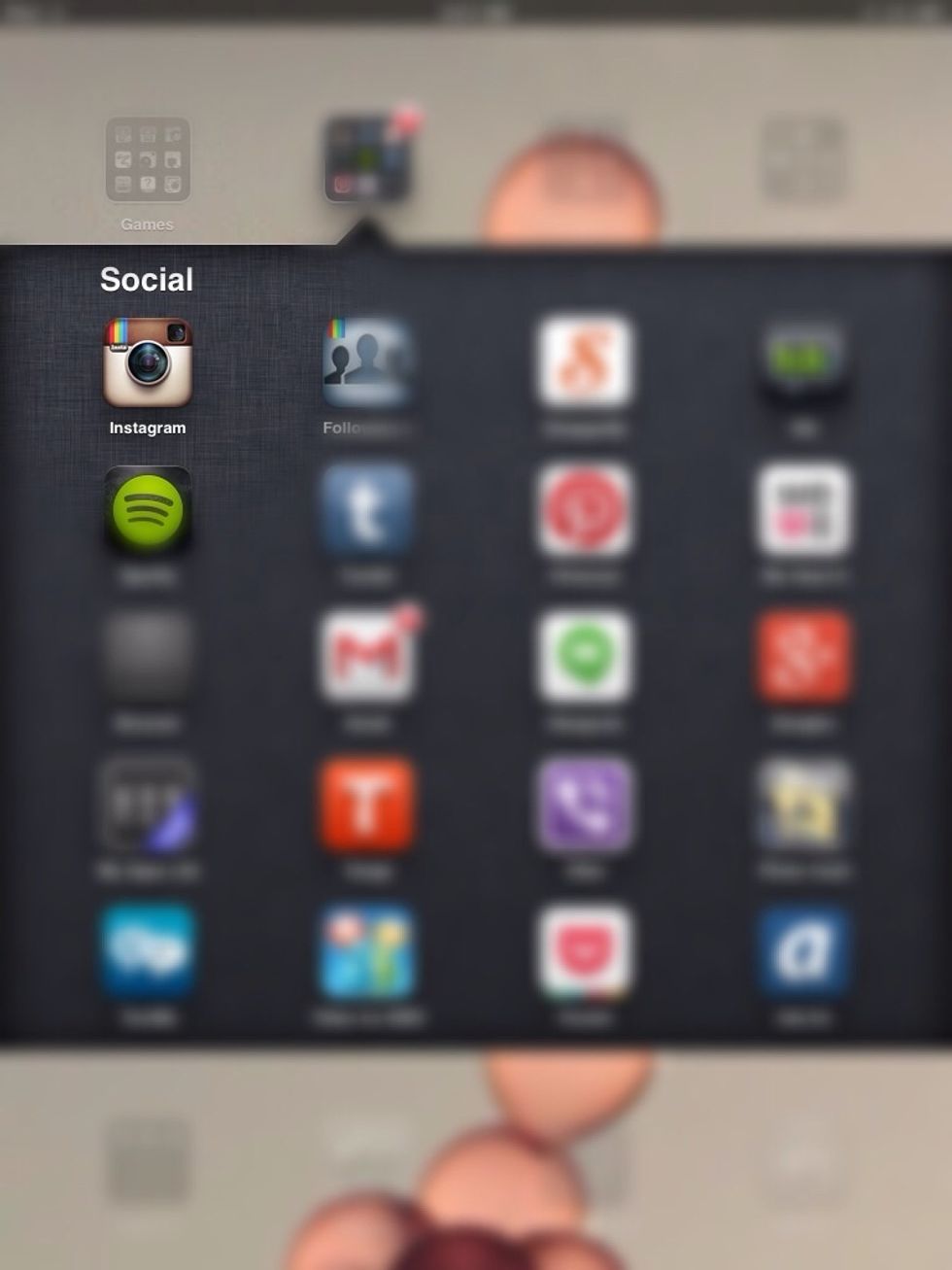 Get on instagram (;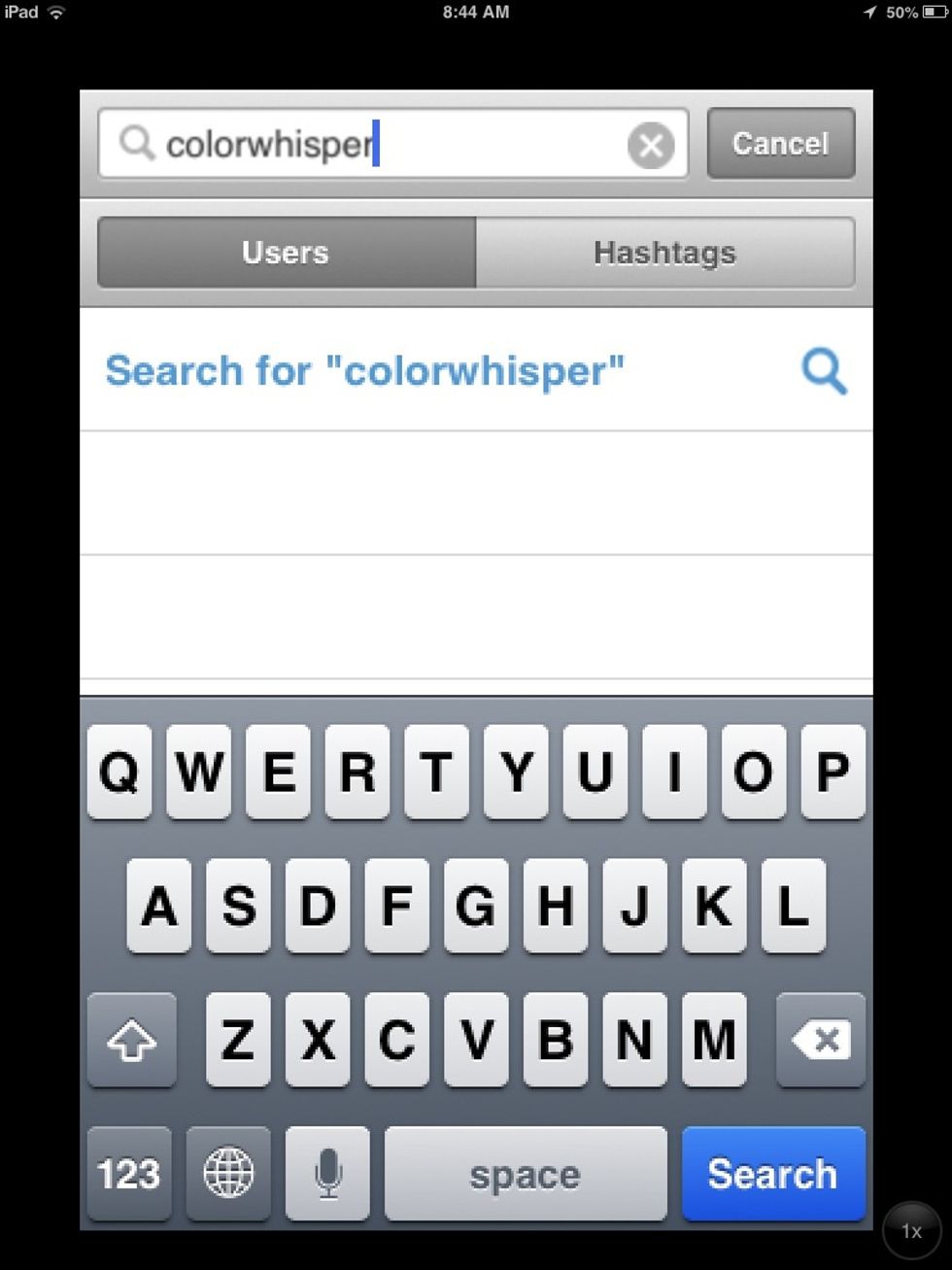 Search up colorwhisper. Which is me! ☺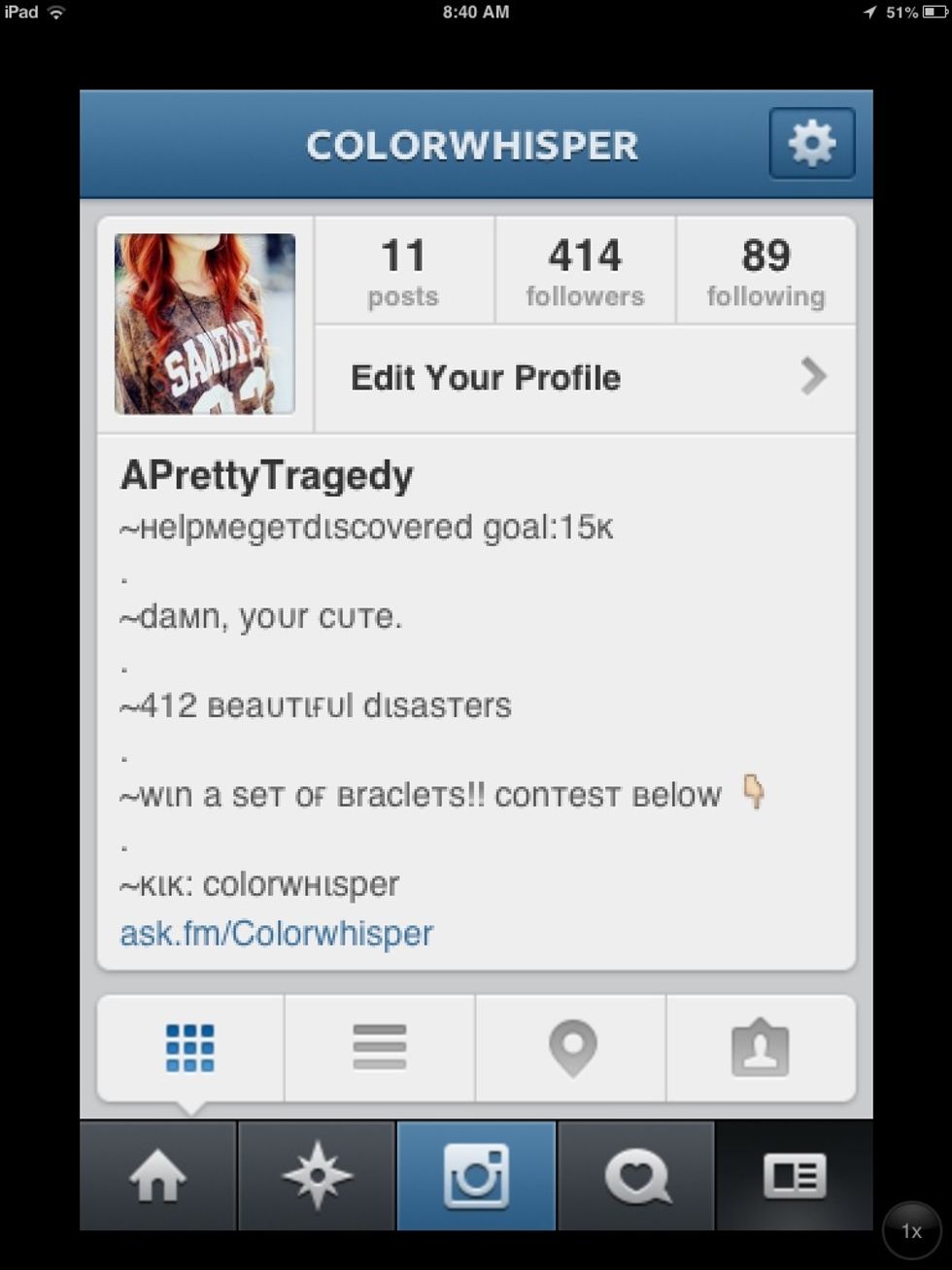 My profile :D the bio mentions it.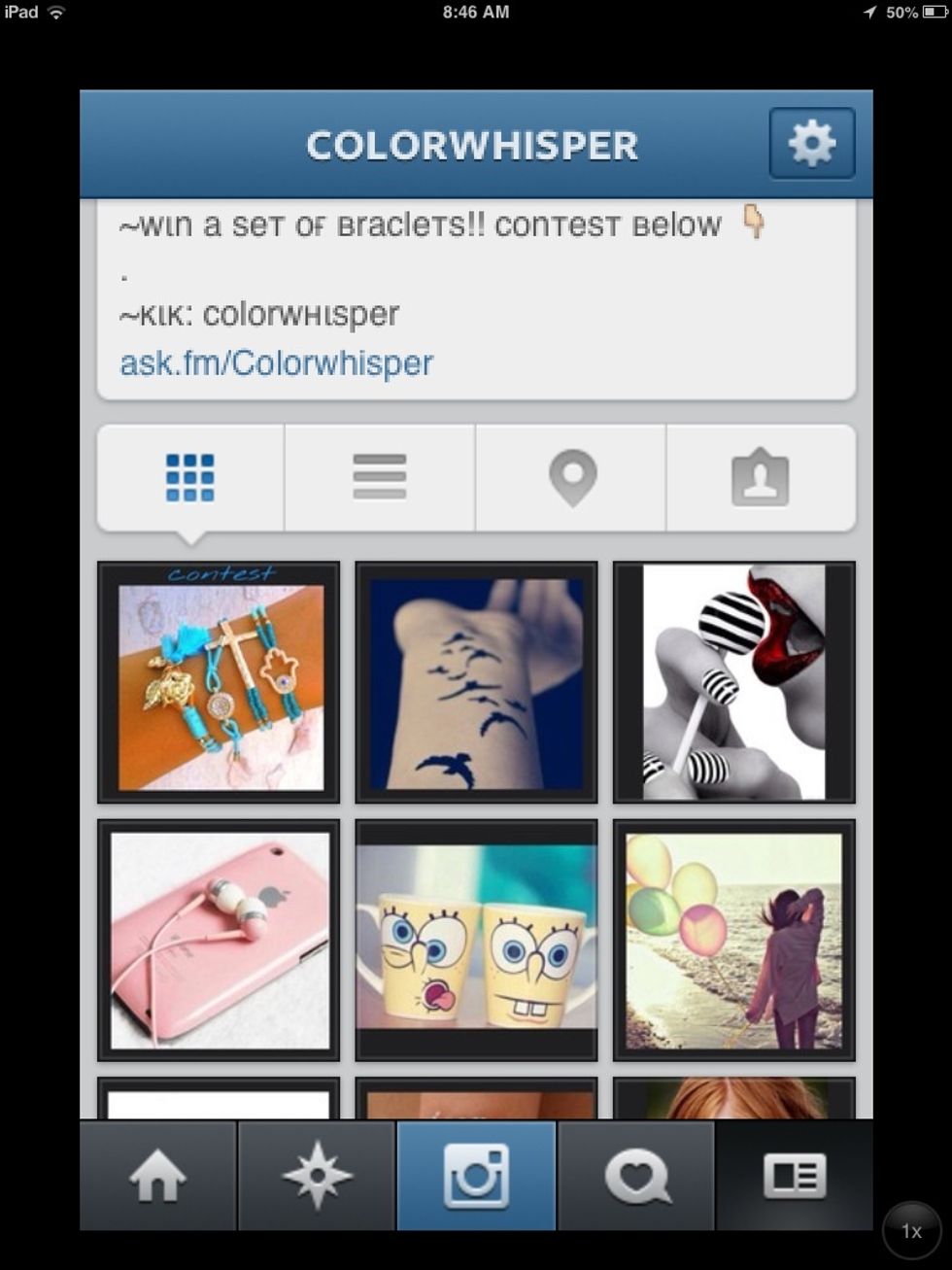 Scroll down and click the blue bracelet pic that says contest (: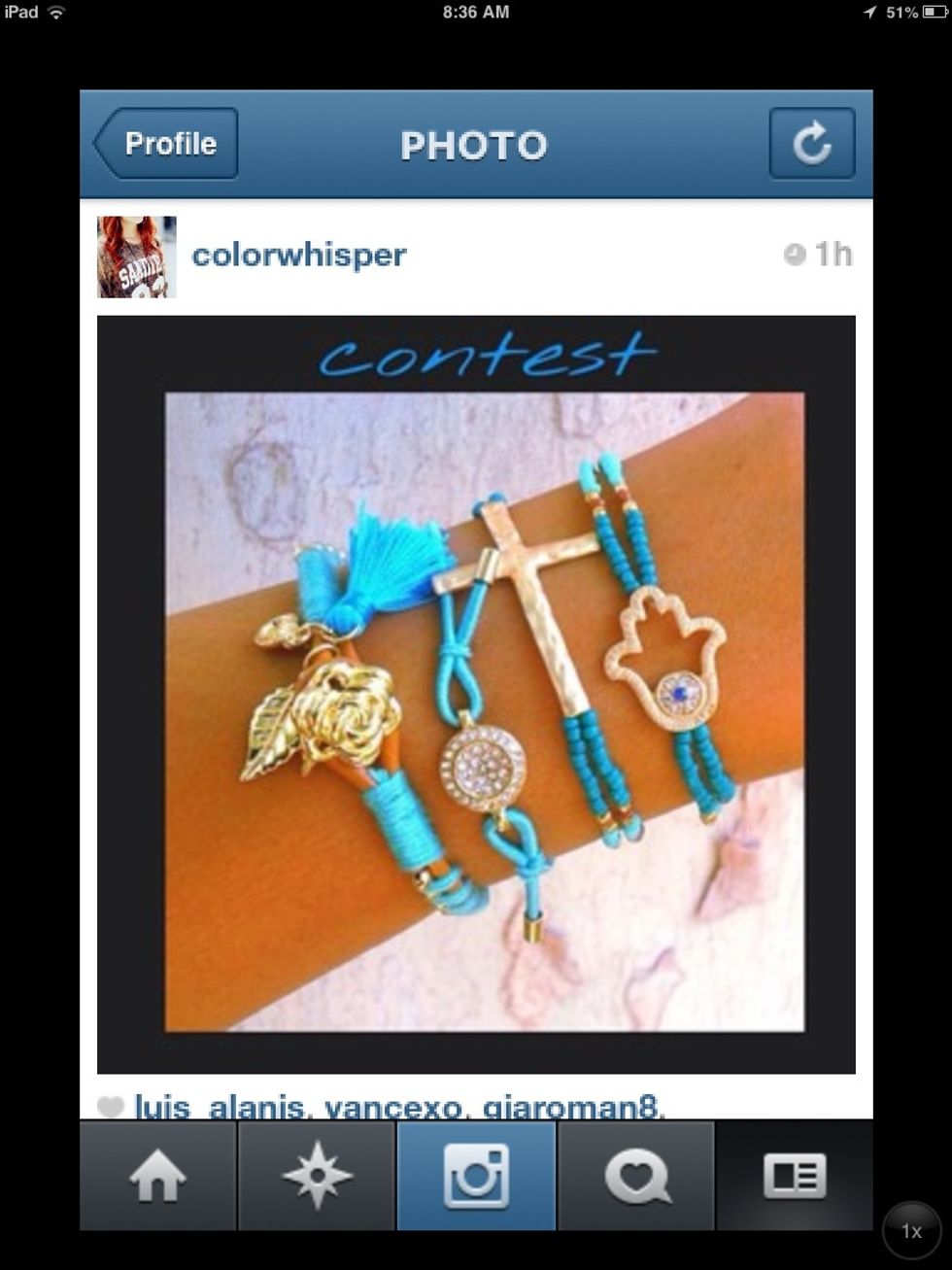 Here's the pic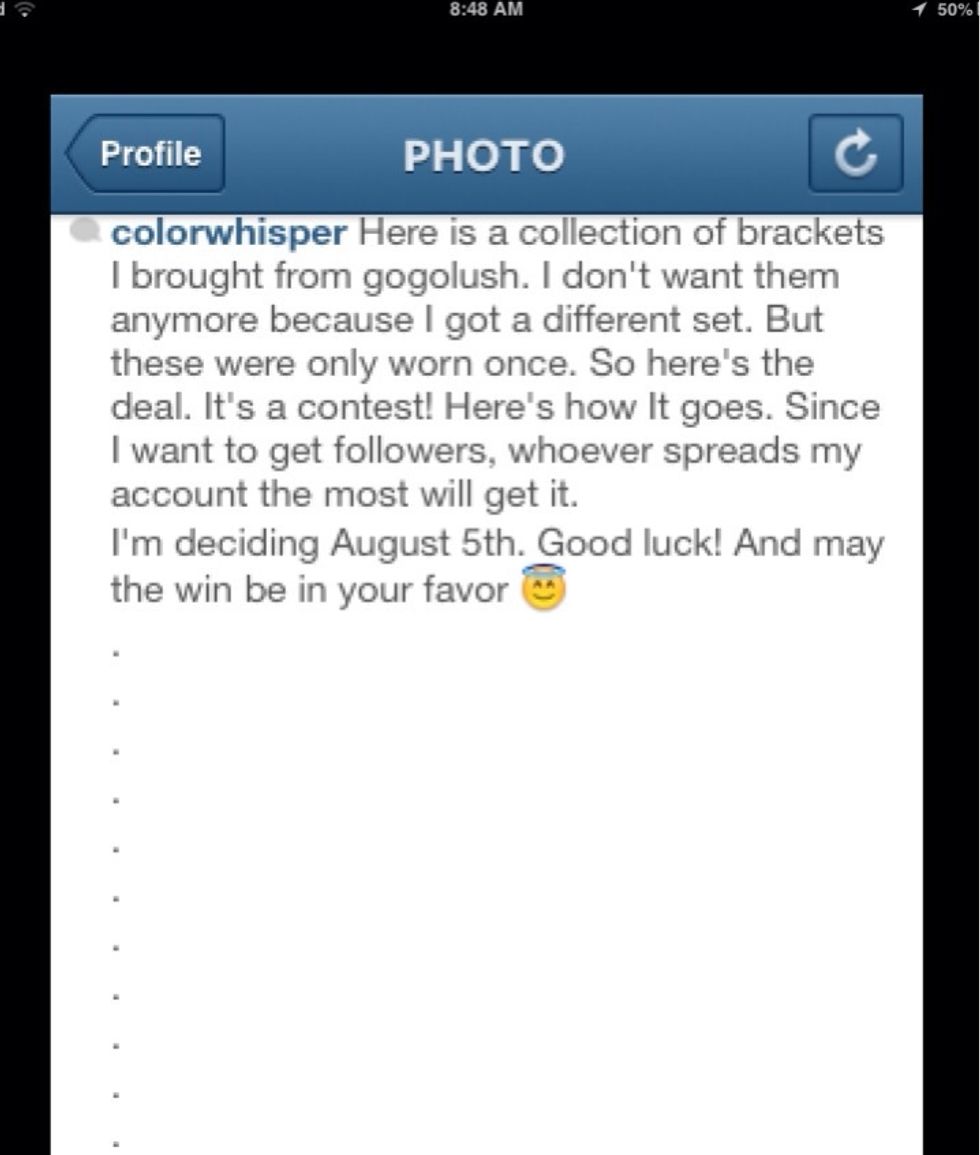 The instructions (; btw it's bracelets not brackets 😶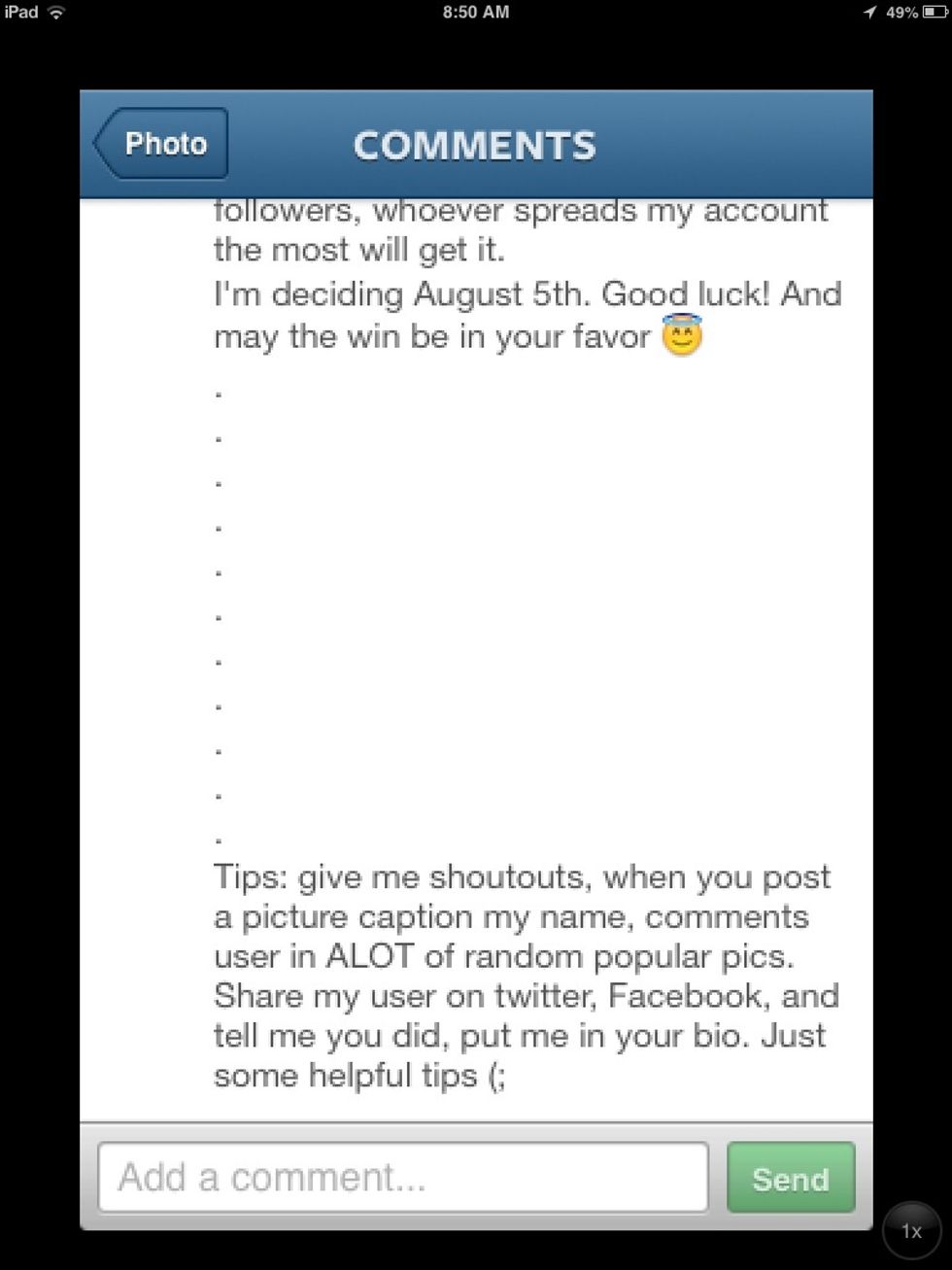 So helpful tips.
And that's it. Remember the winner will be chosen August 5th. Any questions comment👇 or comment on instagram. Or kik me. Bye guise hope you all enjoyed. May the win be in your favor.
Brianna T
Hey guys. This account posts guides on random topics. Hopefully anyone will enjoy this account. Follow me on instagram @colorwhisper