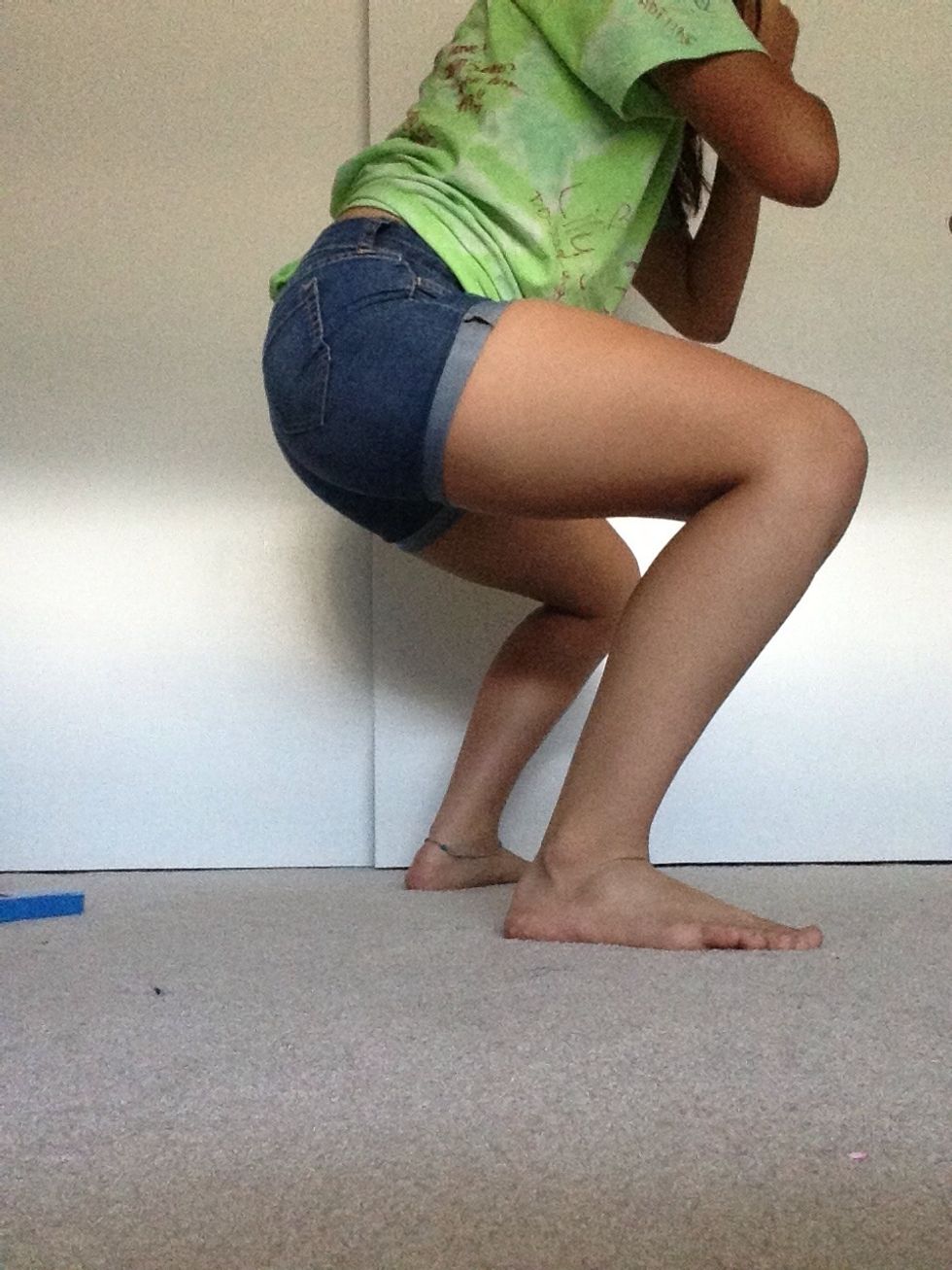 To start off go into a squat position and hold yourself for at least 30 seconds. Make sure your feet are spread apart.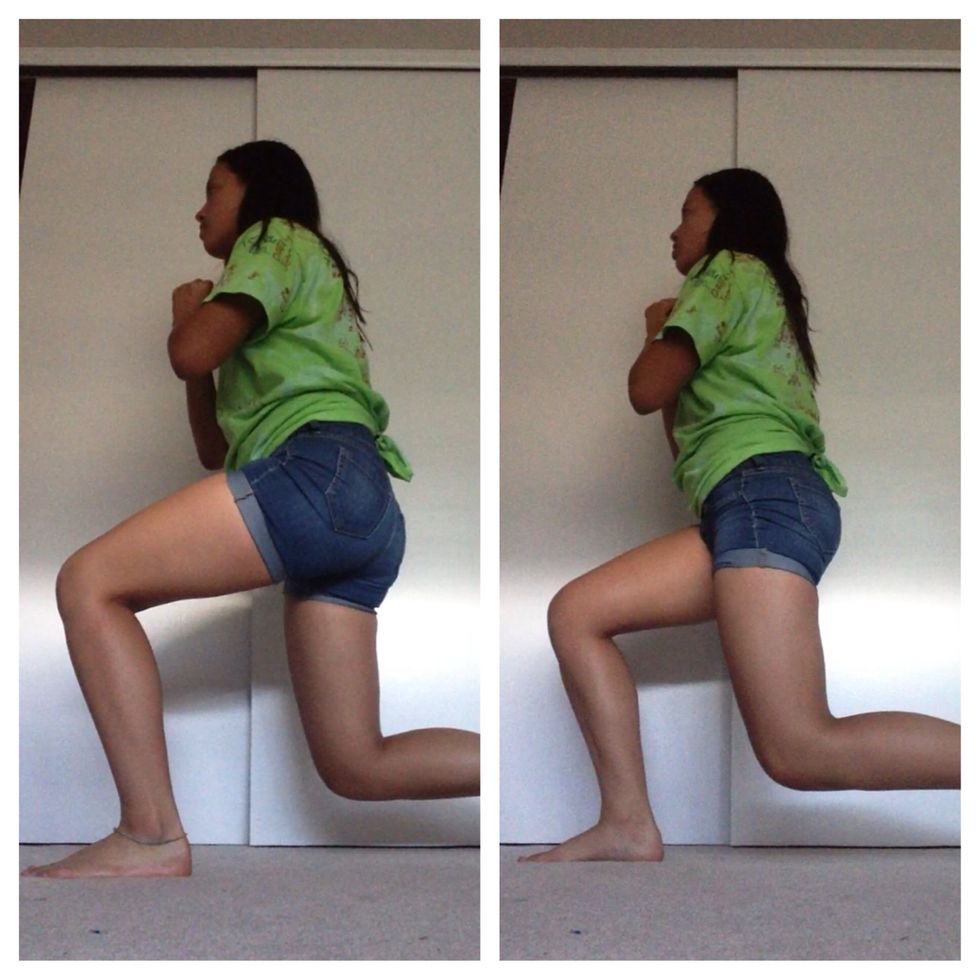 Then do lunge jumps and make sure to do 20 lunges on each side.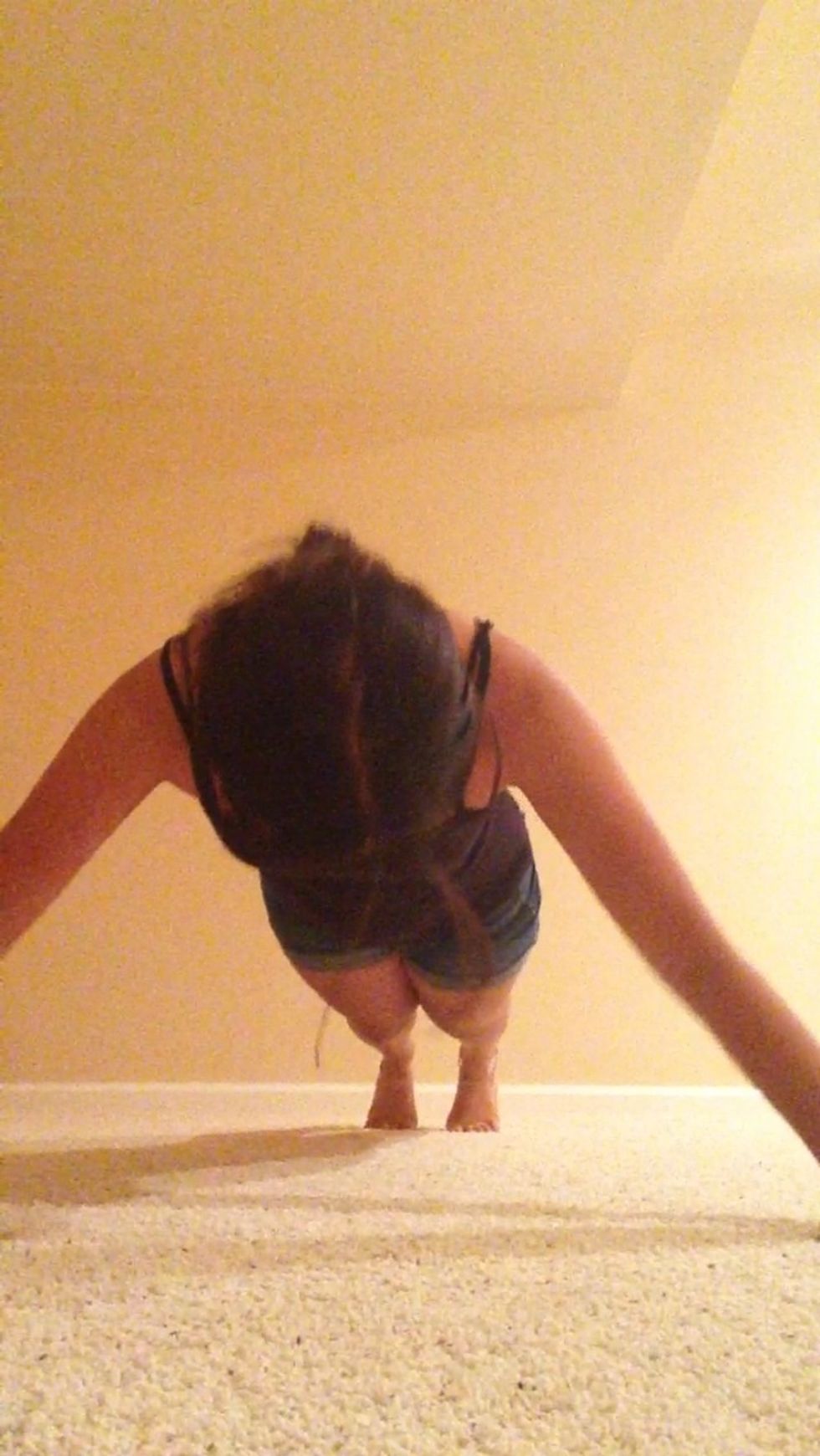 After that do about 10 push ups and remember to keep ur butt down and back straight. This is for upper body strength and arms.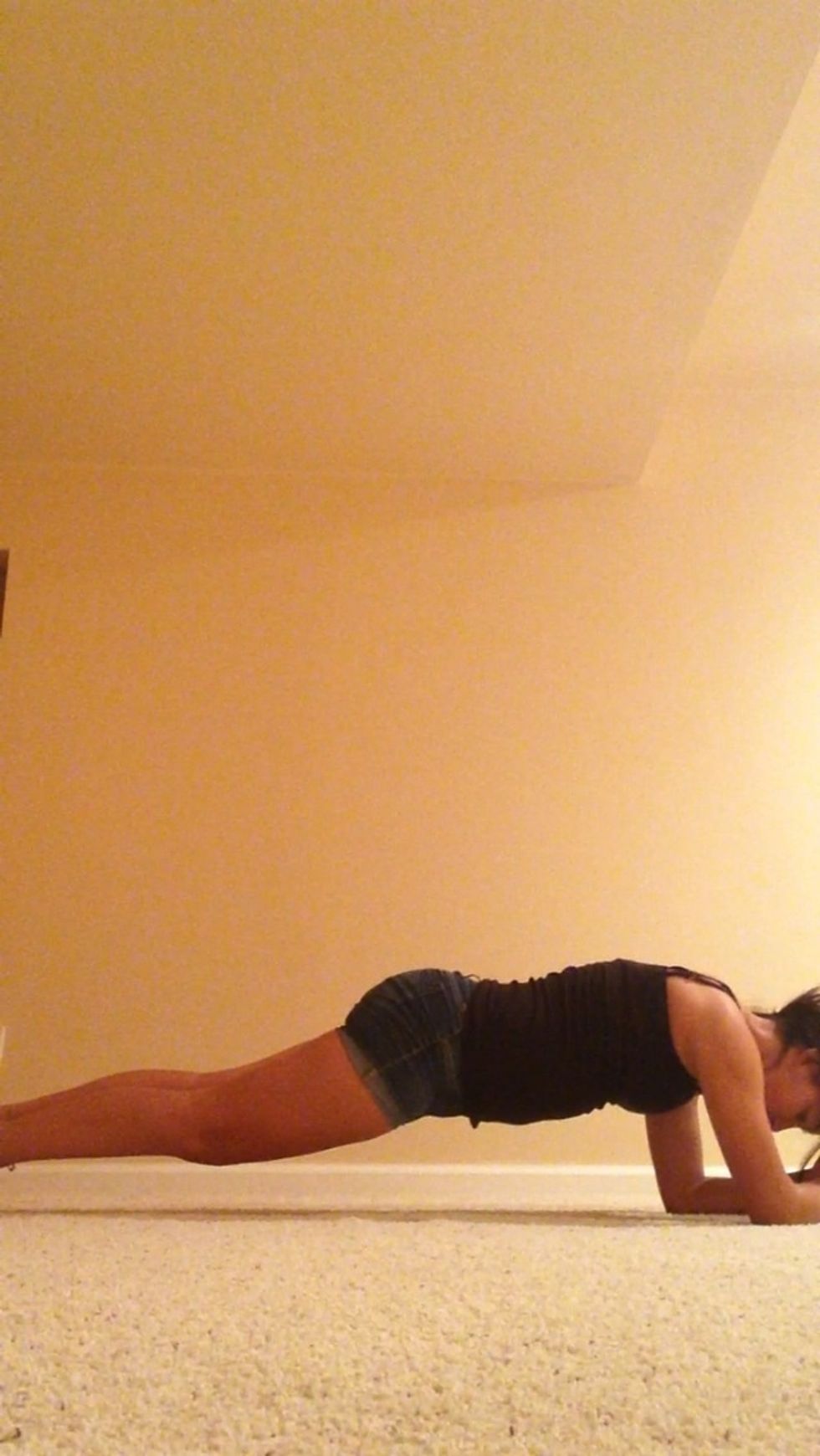 Moving on form into a plank position and hold for about 1min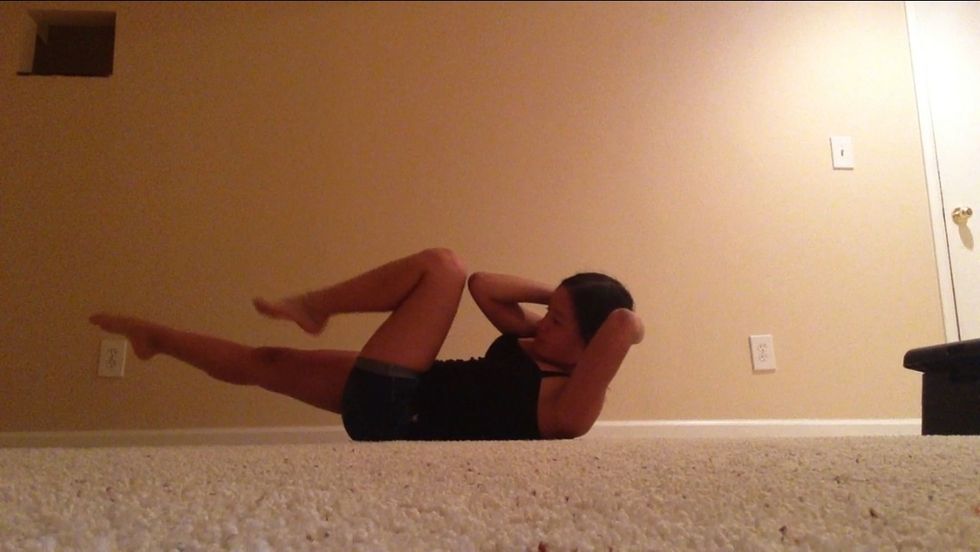 Soon enough do these bicycle touches by getting your elbow touch the opposite knee switch back and forth and do this for about a minute.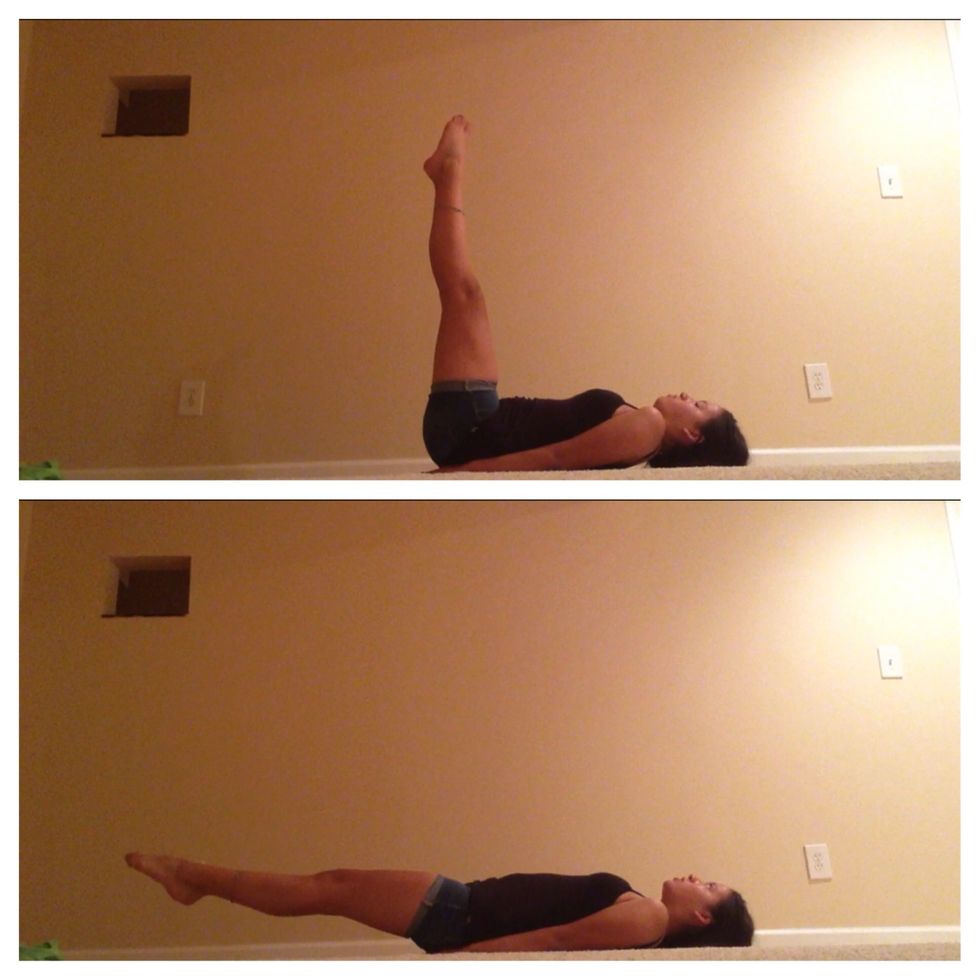 Then do the double leg lifts by lifting both legs into the air straight and back down. A little tip is to sit on your hands while doing this. This works the inner core and abs. Do this at least 25x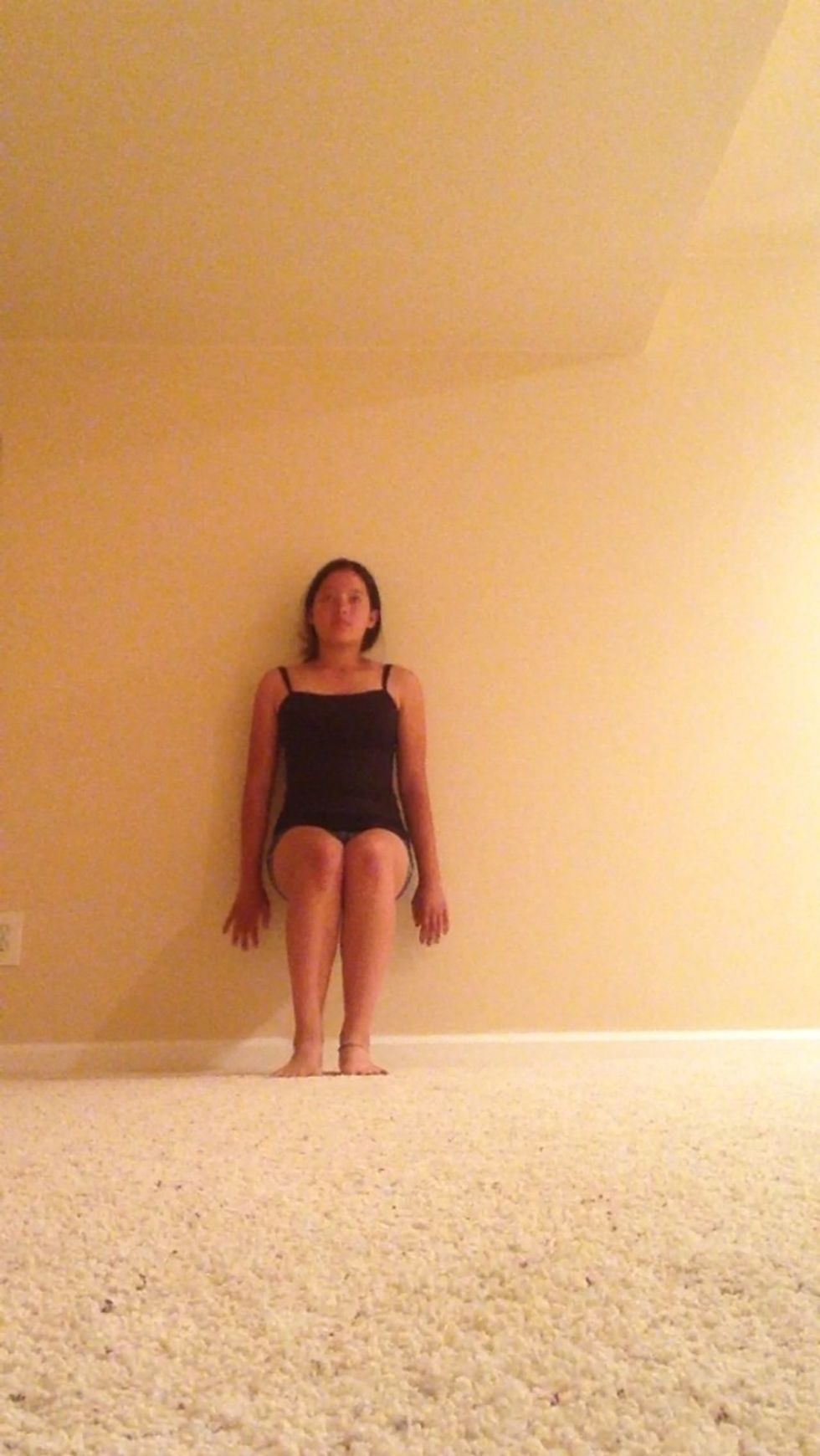 Going on into wall sits lean against a wall and pretend you're sitting in a chair. Hold this in for about 30 sec to a min.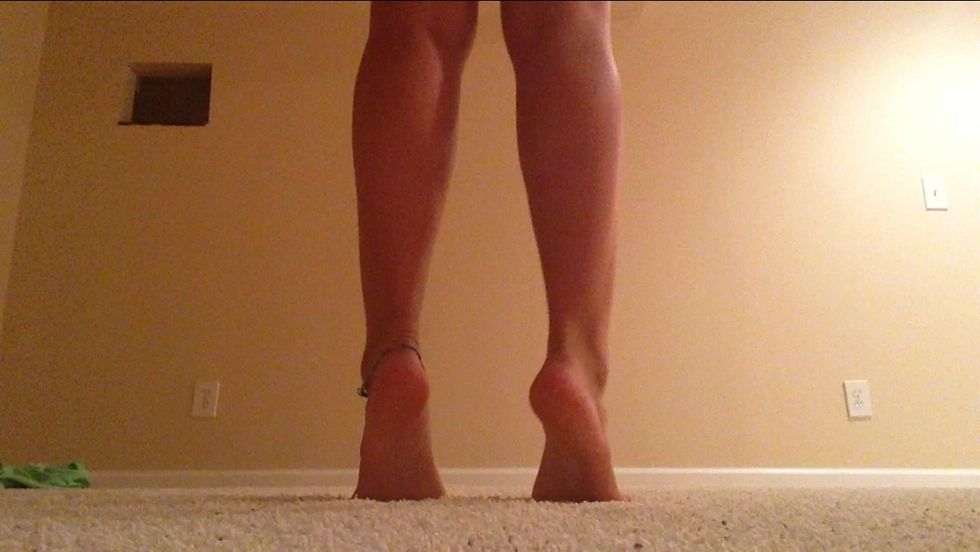 Stand up and do regular calf raises. Do at least 15.
Now make sure to eat healthy. Avoid processed food and go to bed earlier. Make sure you get plenty of sleep. Also eat lots of fruits and vegetables and getting all the nutrients you eat.
For extra time try and go for a run with your dog or a friend!
The creator of this guide has not included tools