Score the 6x12 ivory cardstock at 6 inches and fold on the score line to create the card base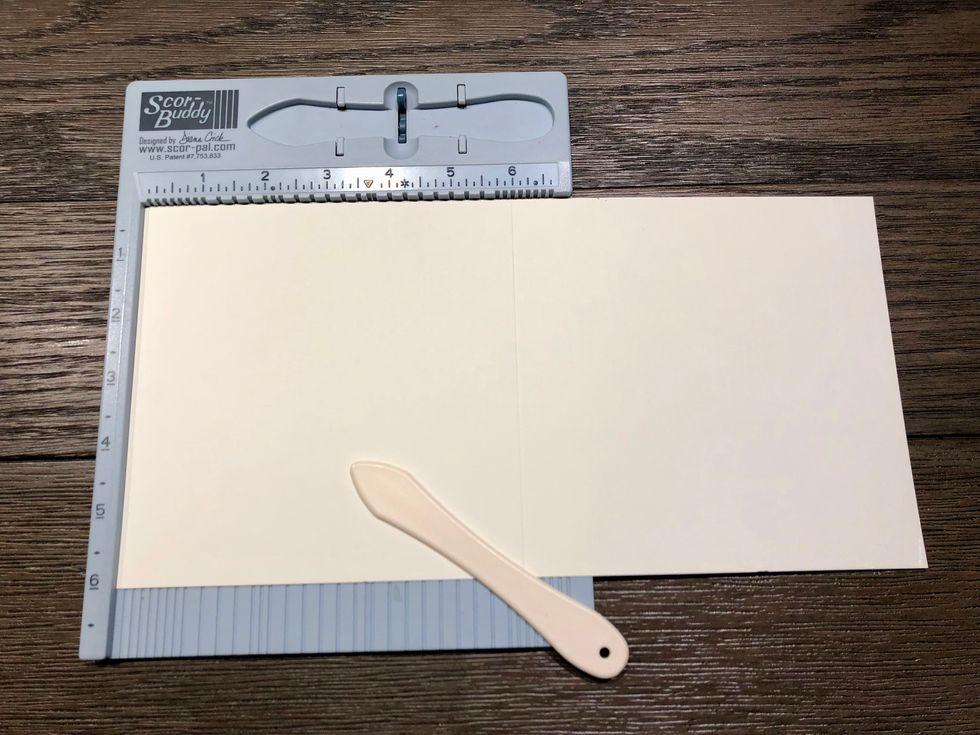 Layer the 5-1/4x5-1/4 green cardstock, 4-1/2x4-1/2 plaid design papers, and 4x4 ivory cardstock as shown. Add the 3/4x5-1/4 green and 1/2x5-1/4 plaid border strip to the bottom.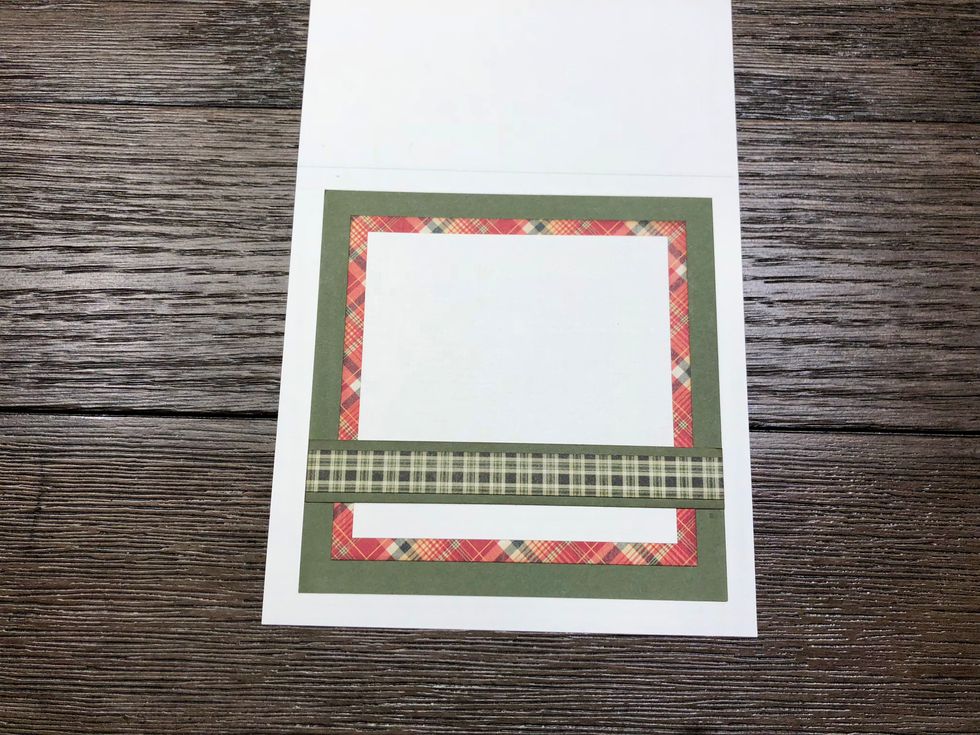 Add the 5-3/4x5-3/4 solid green cardstock to the front of the card base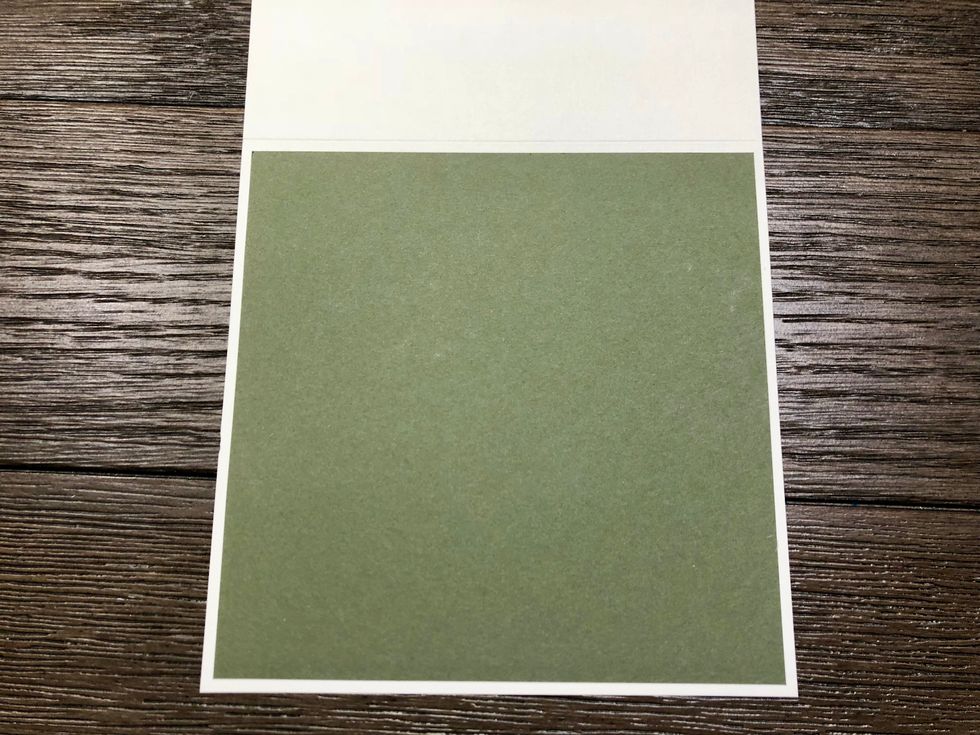 Add the 5-5/8x5-5/8 plaid onto the green cardstock
Add a strip solid green cardstock to the top of the 2-3/4x5-5/8 green check paper. Add the sentiment sticker along the bottom edge.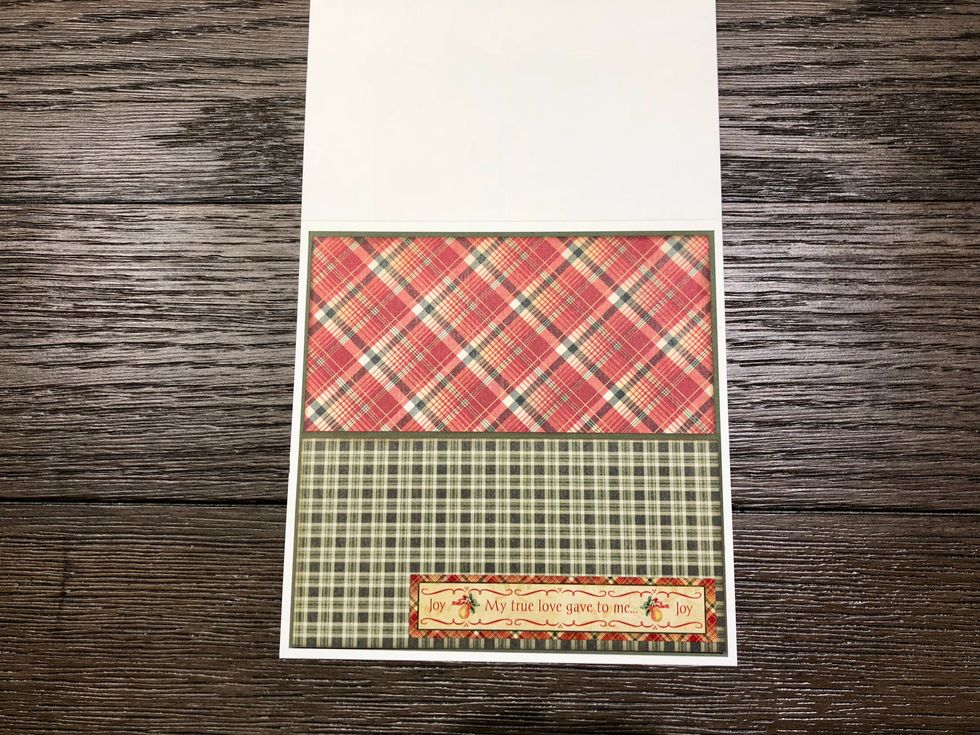 Adhere the die cut doily to the center of the card front.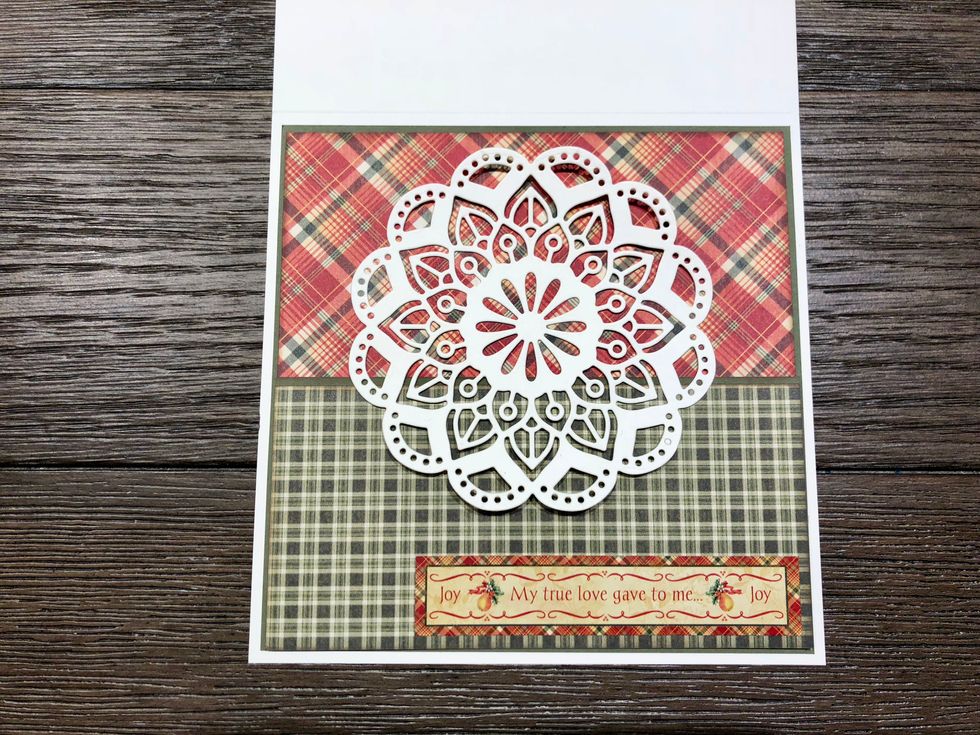 Layer the chipboard pieces together then and add them to the center of the doily using foam adhesive.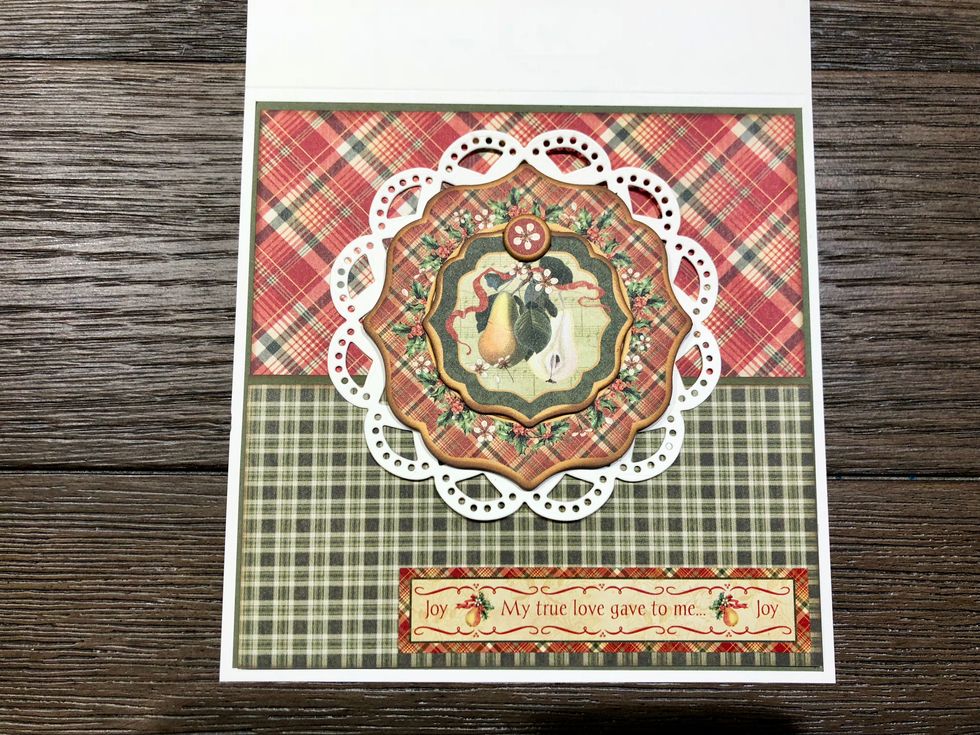 Ink the edges of the papers and chipboard pieces with walnut stain Distress Oxide if desired.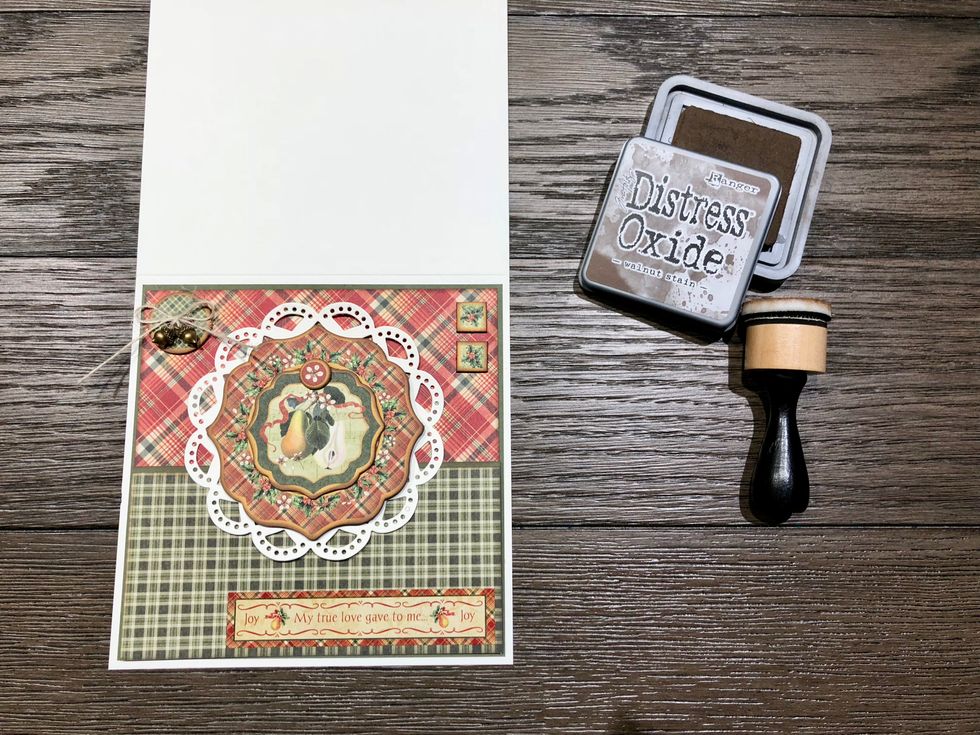 Add the remaining chipboard elements and use a scrap of red cardstock behind the metal key plate and add to the front as shown.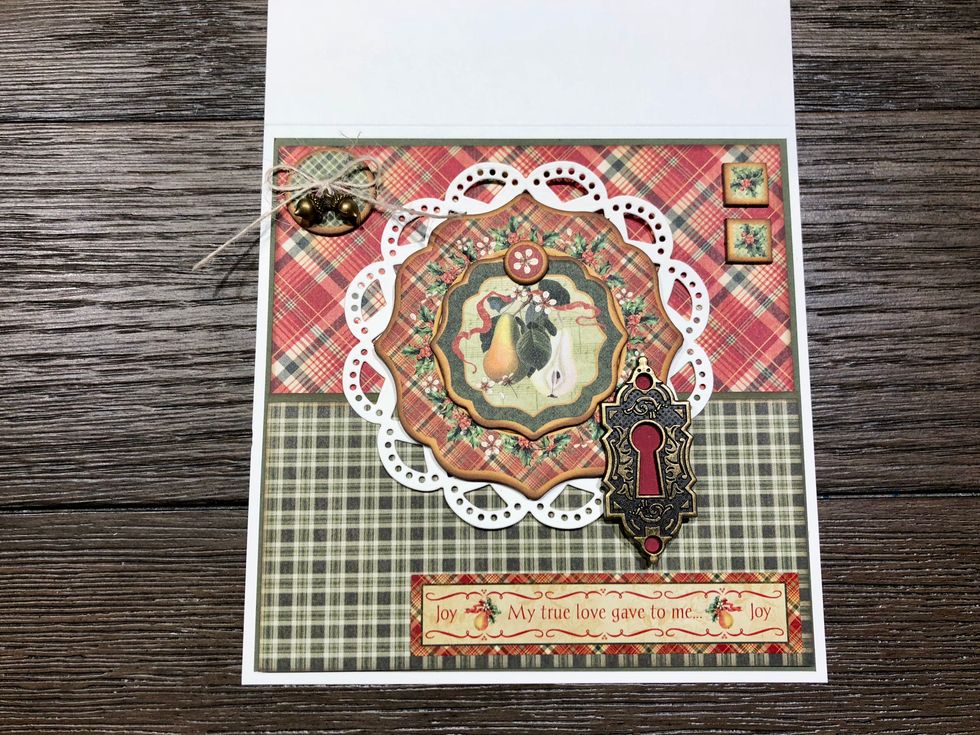 Add the remaining floral and ribbon embellishments.
Graphic 45 12 Days of Christmas DCE
Ivory cardstock
green/red cardstock
Graphic 45 Staples metal key plate
May Arts Olive Ribbon
May Arts Ivory Jute string
Die cut flowers
Die cut doily
scoreboard
wet/dry adhesives
clear shimmer pen
walnut stain distress ink