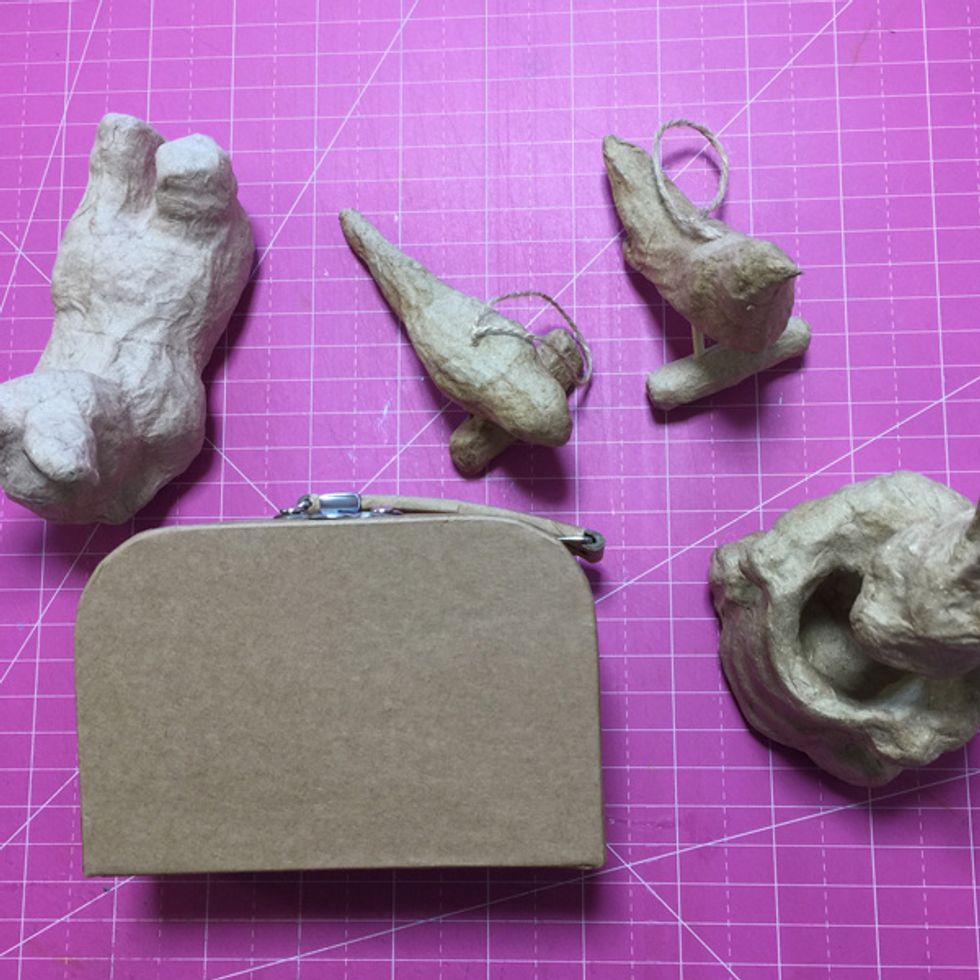 Small trunk and Cat Papier-mâché paint with Pink Gesso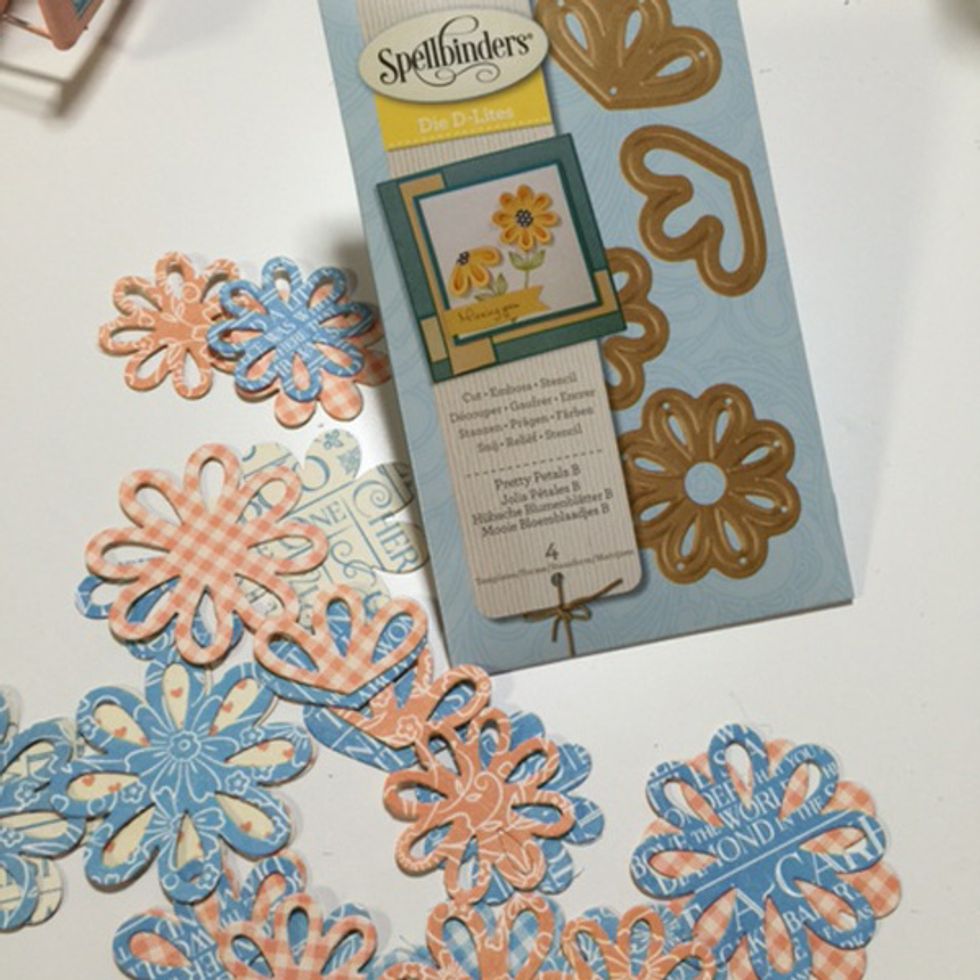 Die cut many flowers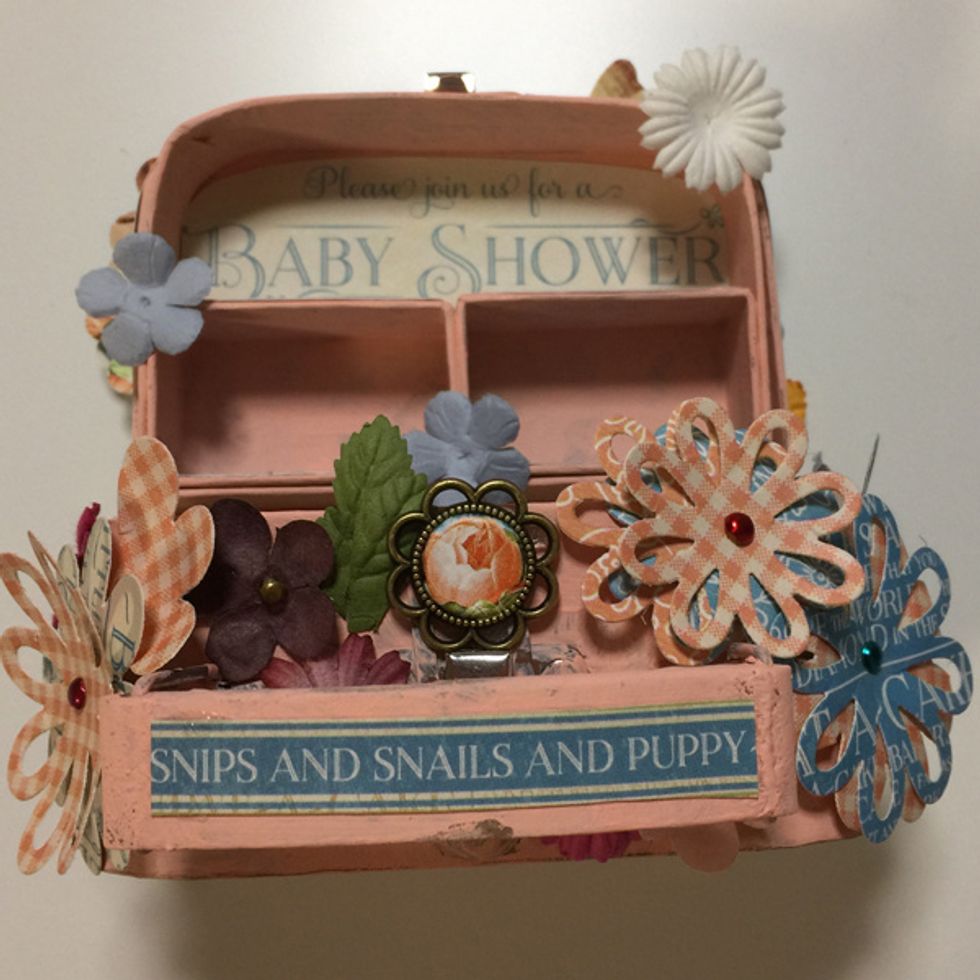 Decoration to Pink Trunk with Die cut Flowers , Paper flowers and embellishments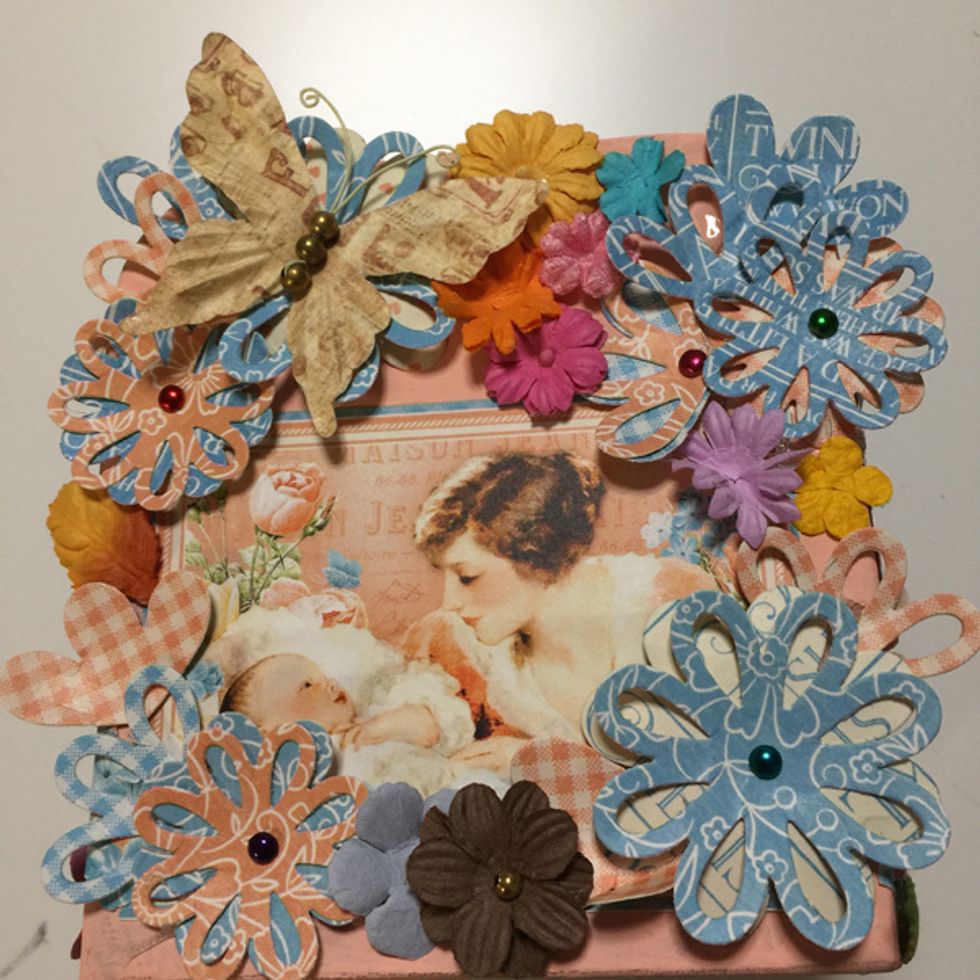 Back of Trunk
Side Decoration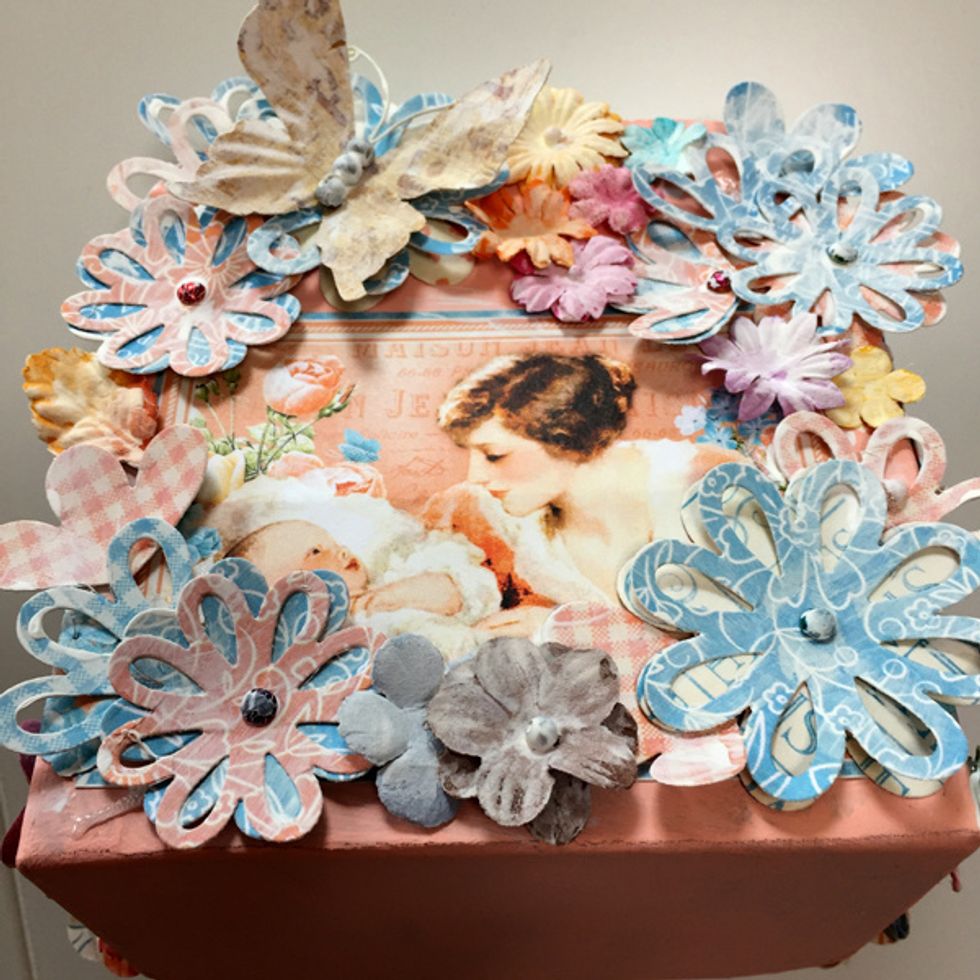 Paint withe White Gesso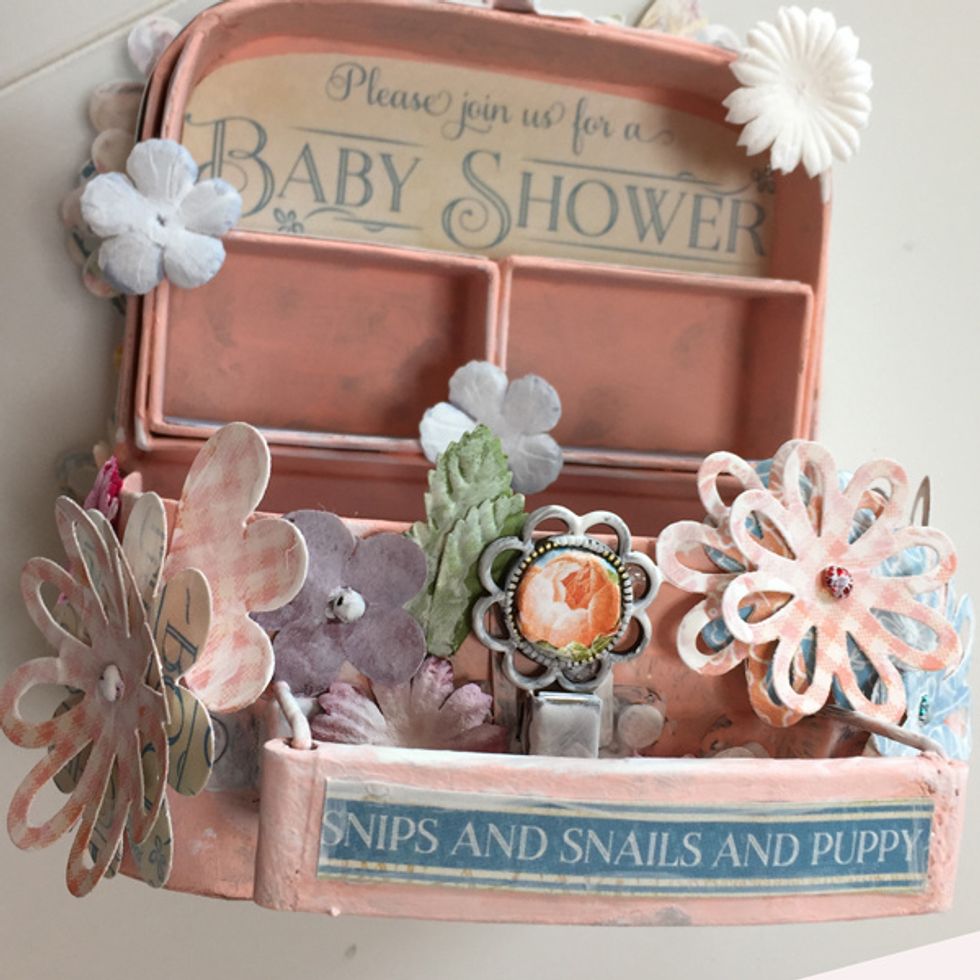 Paint withe White Gesso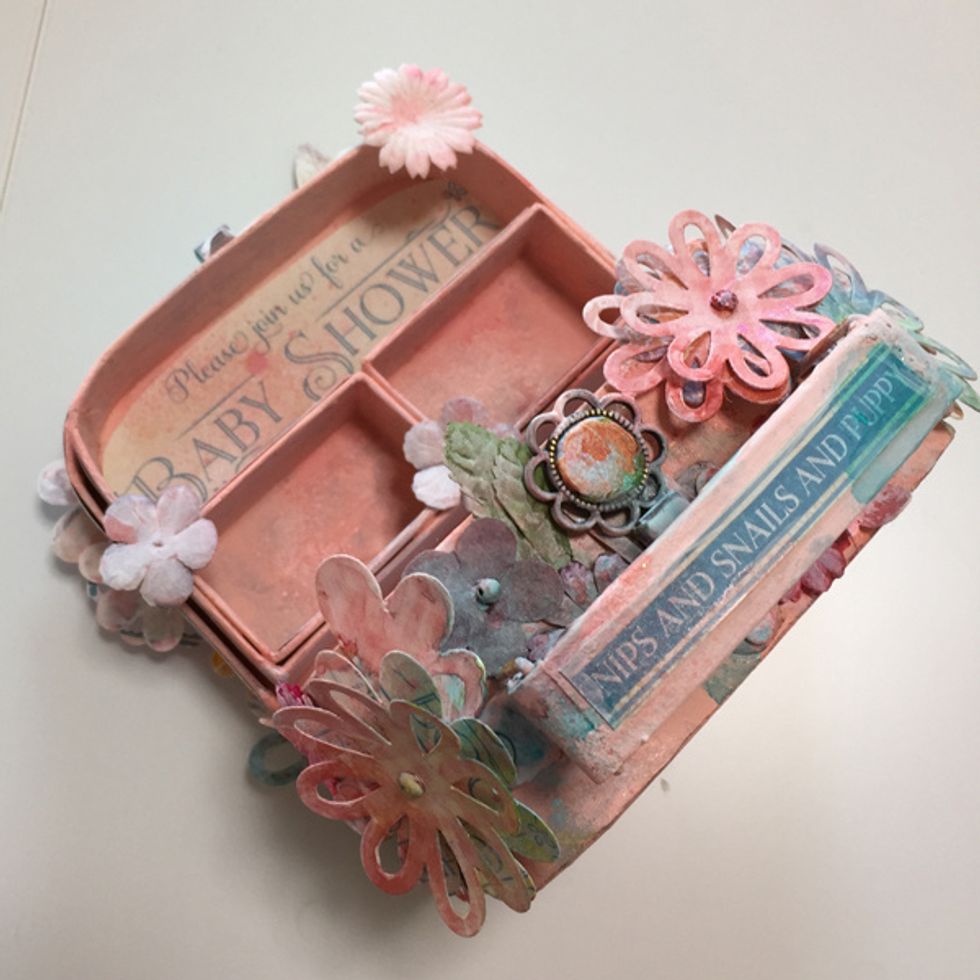 Splay with Purima Color Bloom Pink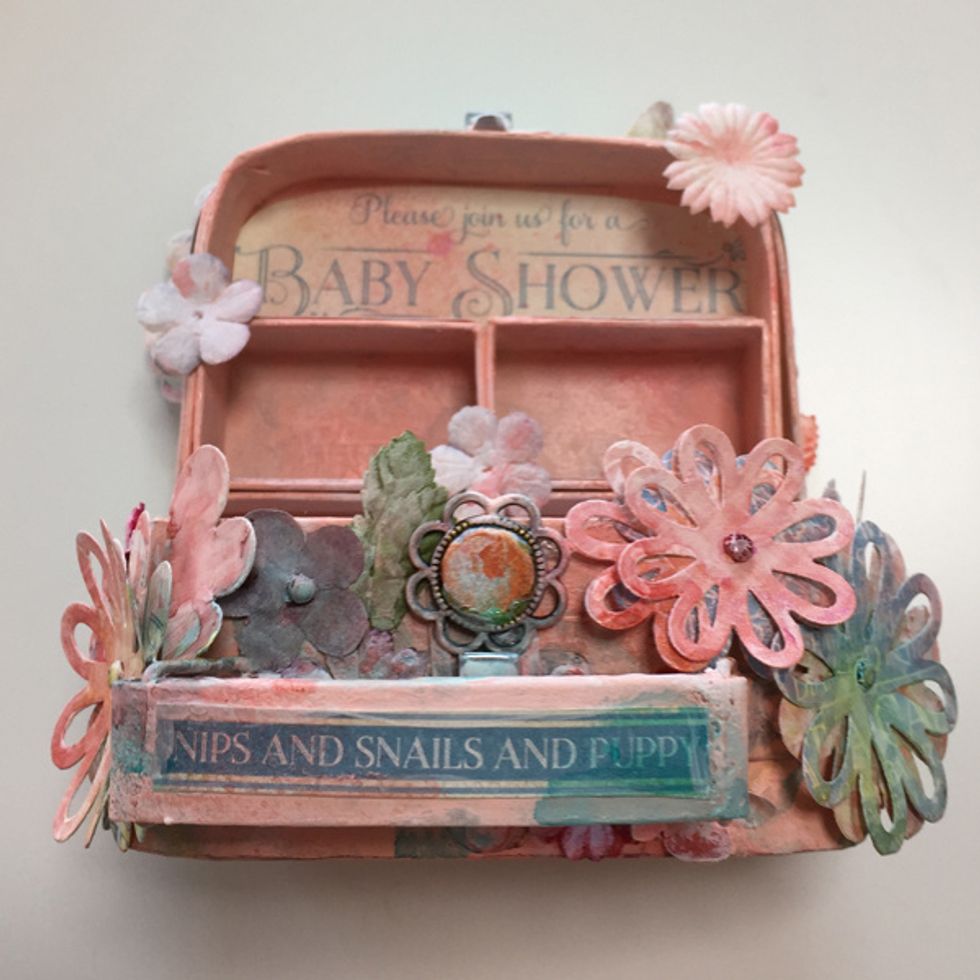 Splay with Prima Color Bloom Pink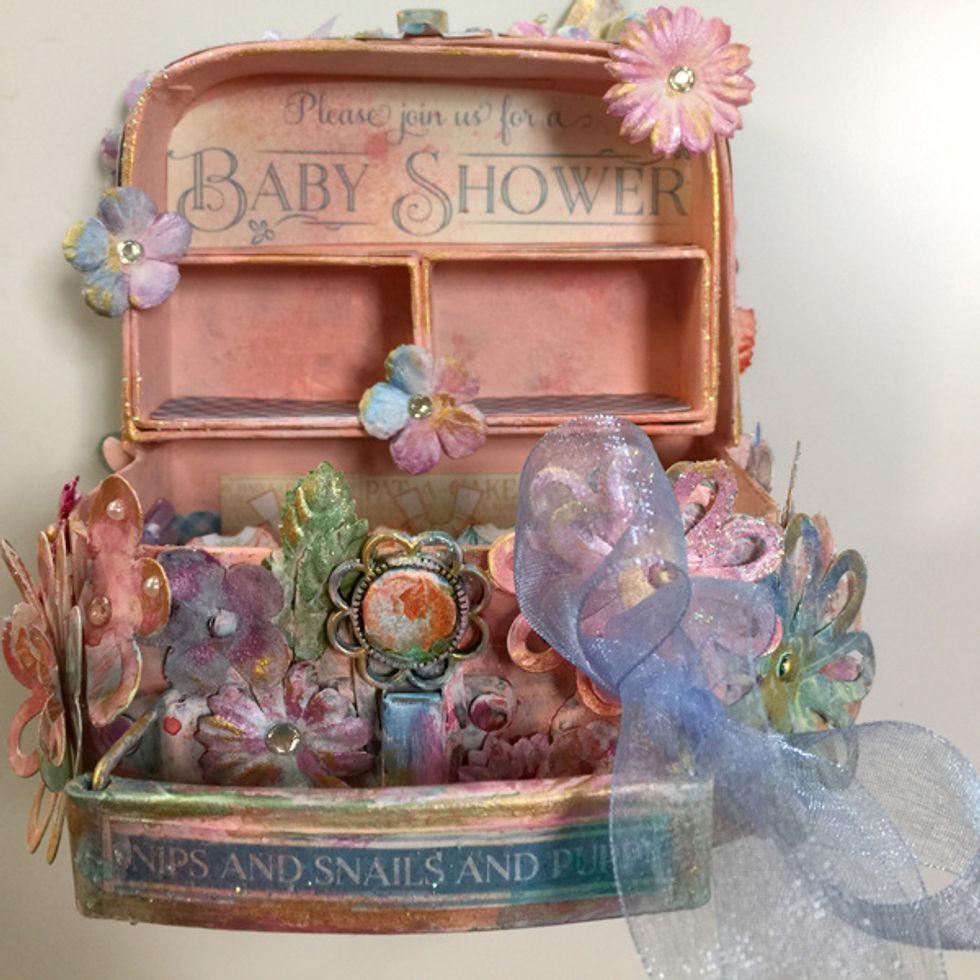 Color with several color of Inca Gold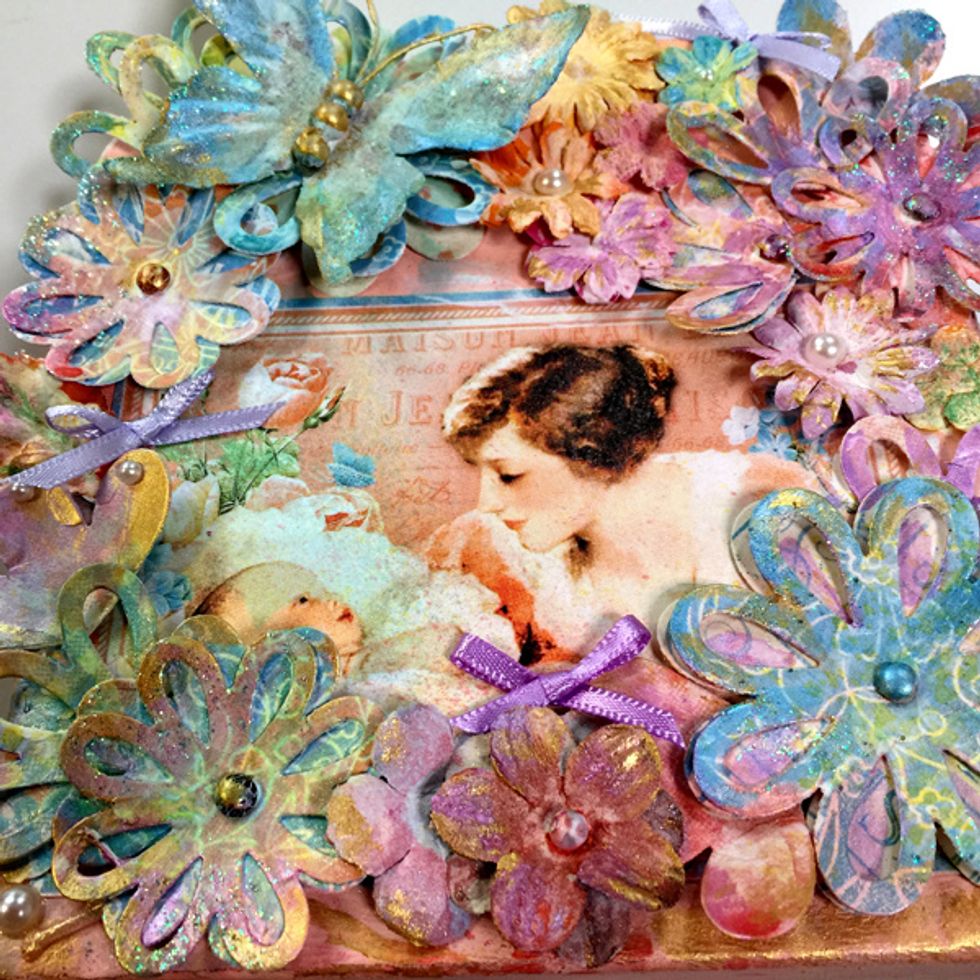 Color with several color of Inka Gold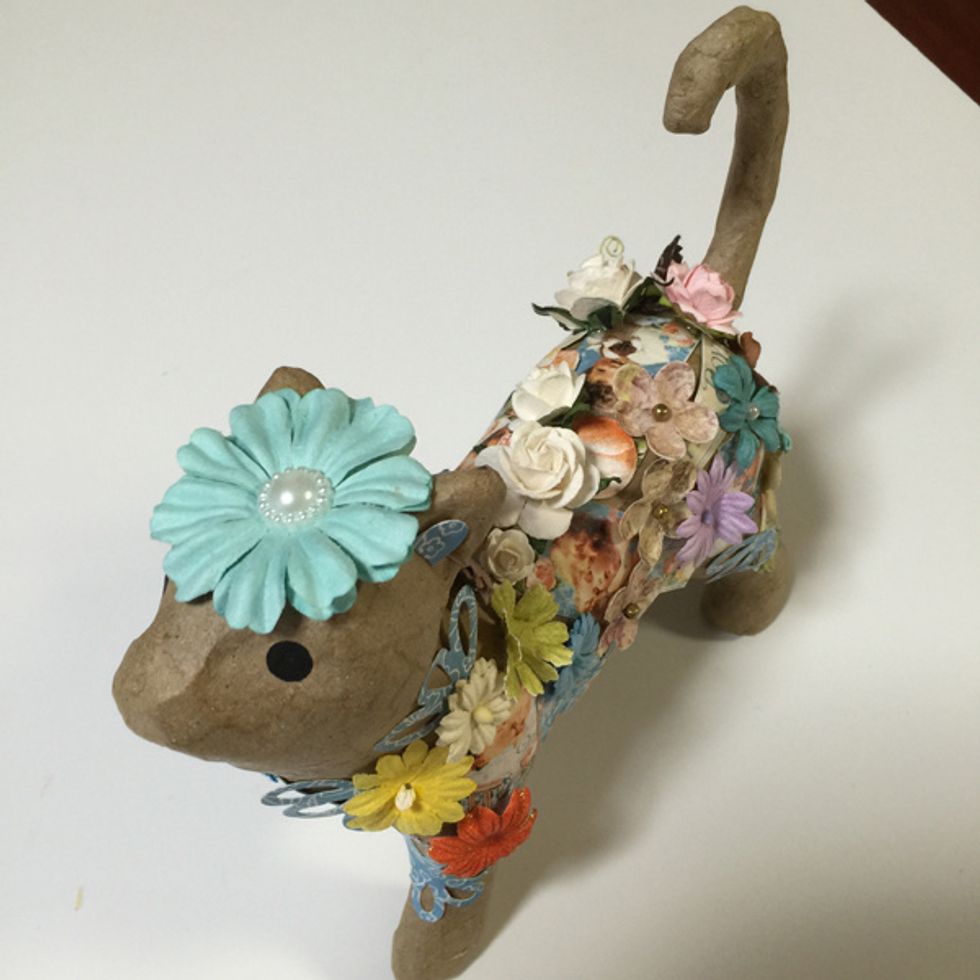 Adhere all die cut flowers, paper flowers, and Precious Memories 12' pad Cuddle Time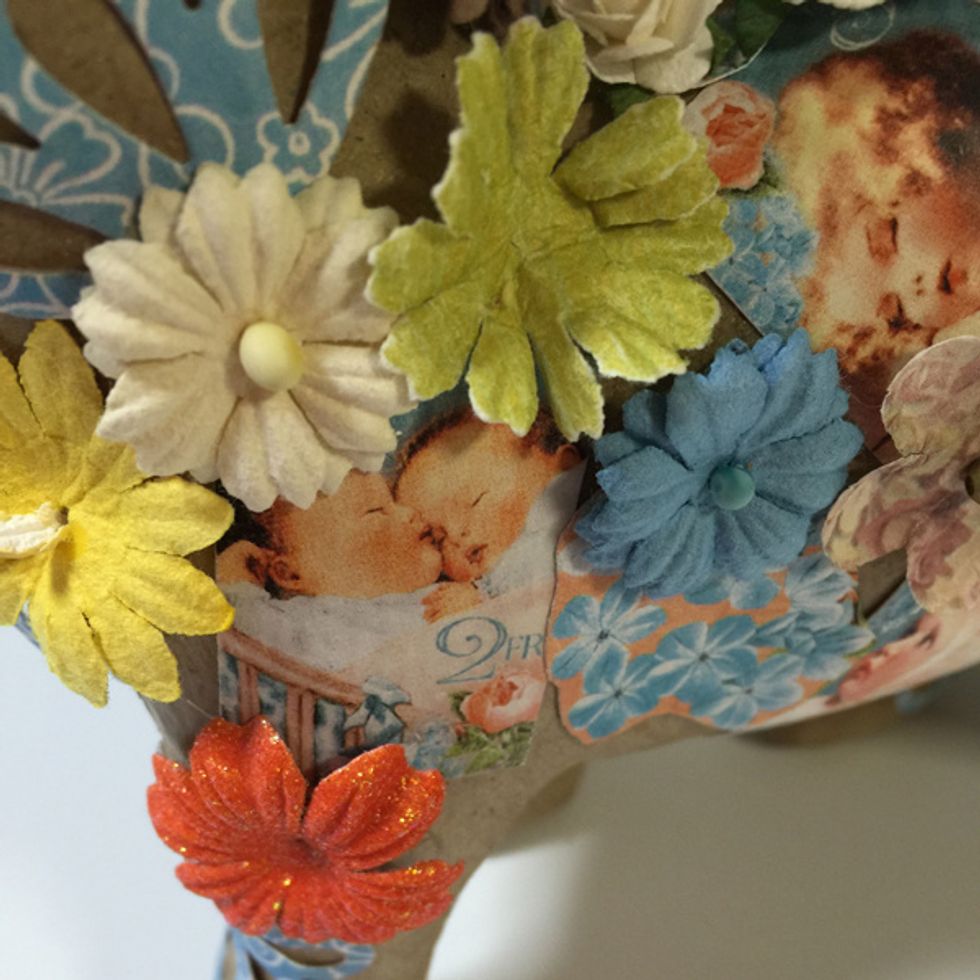 Just like this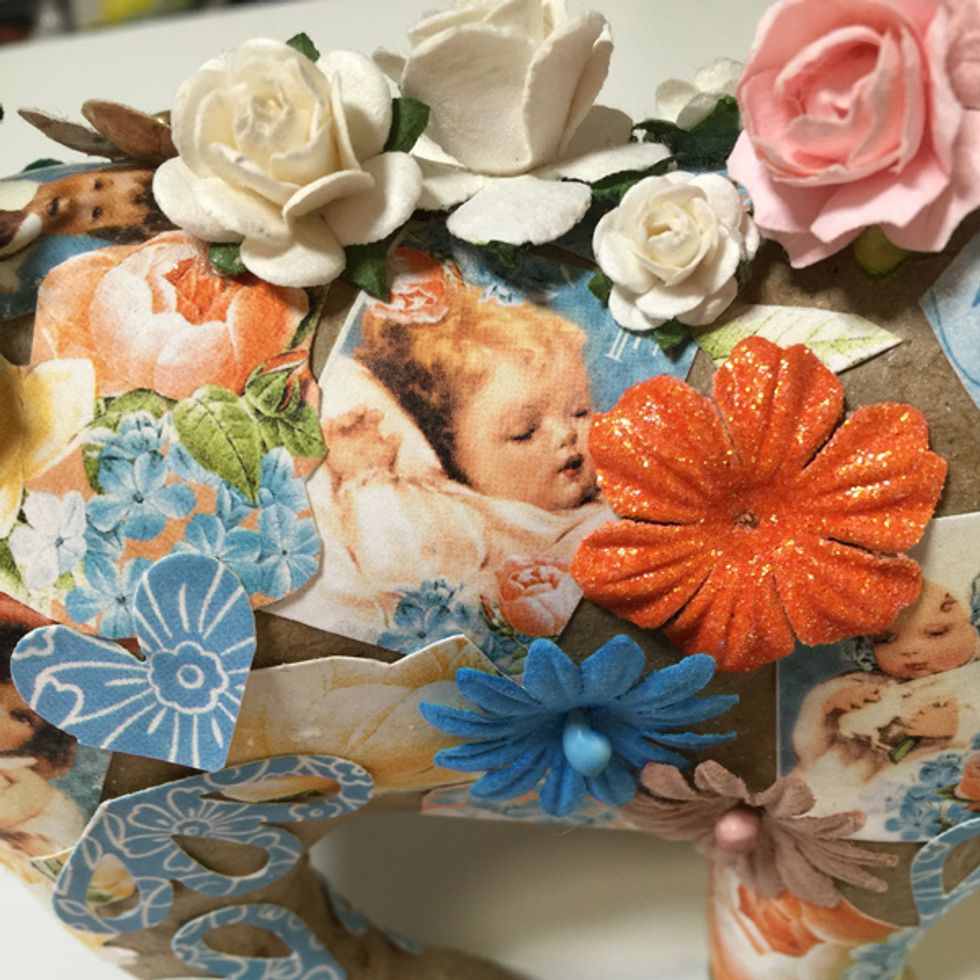 Just like this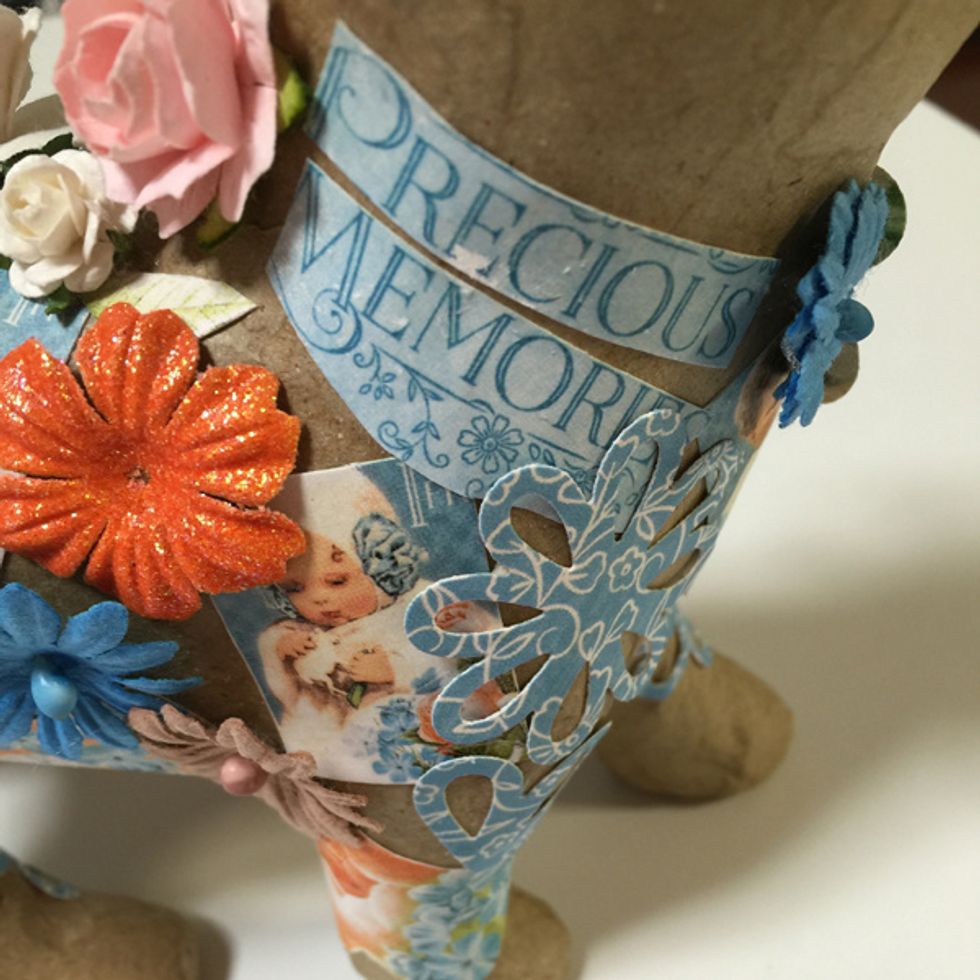 Just like this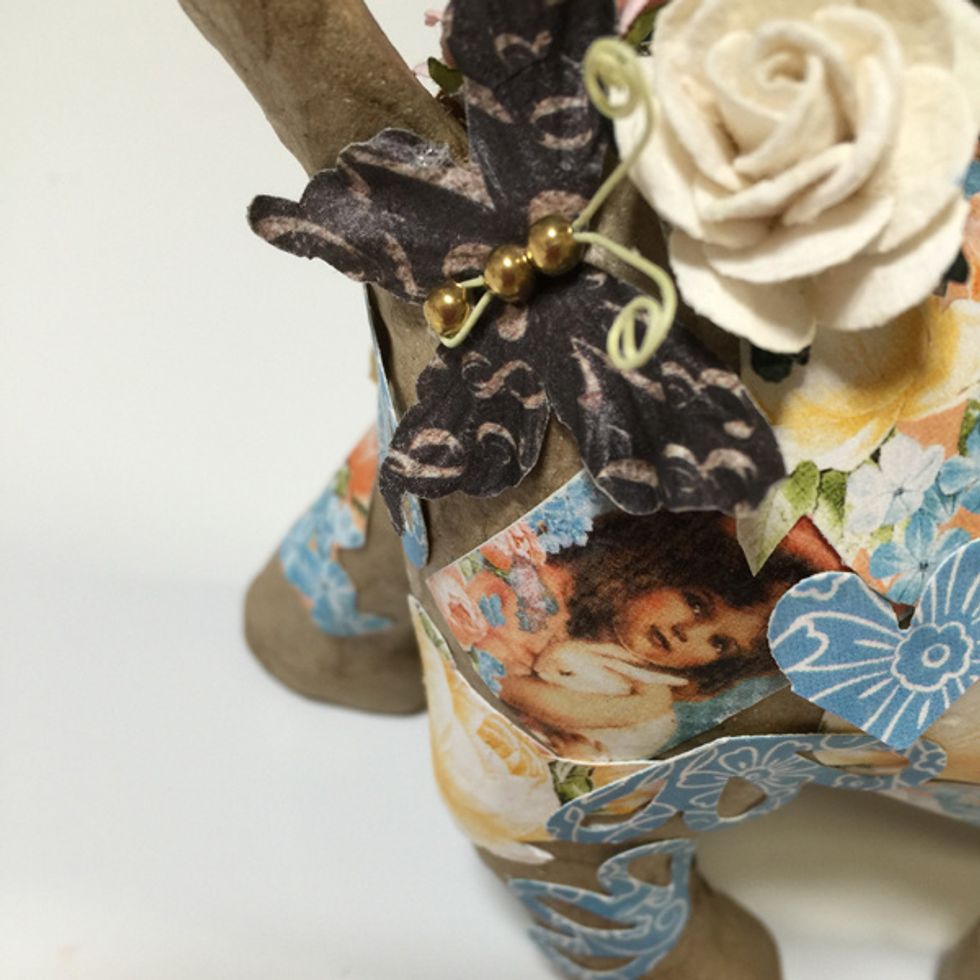 Just like this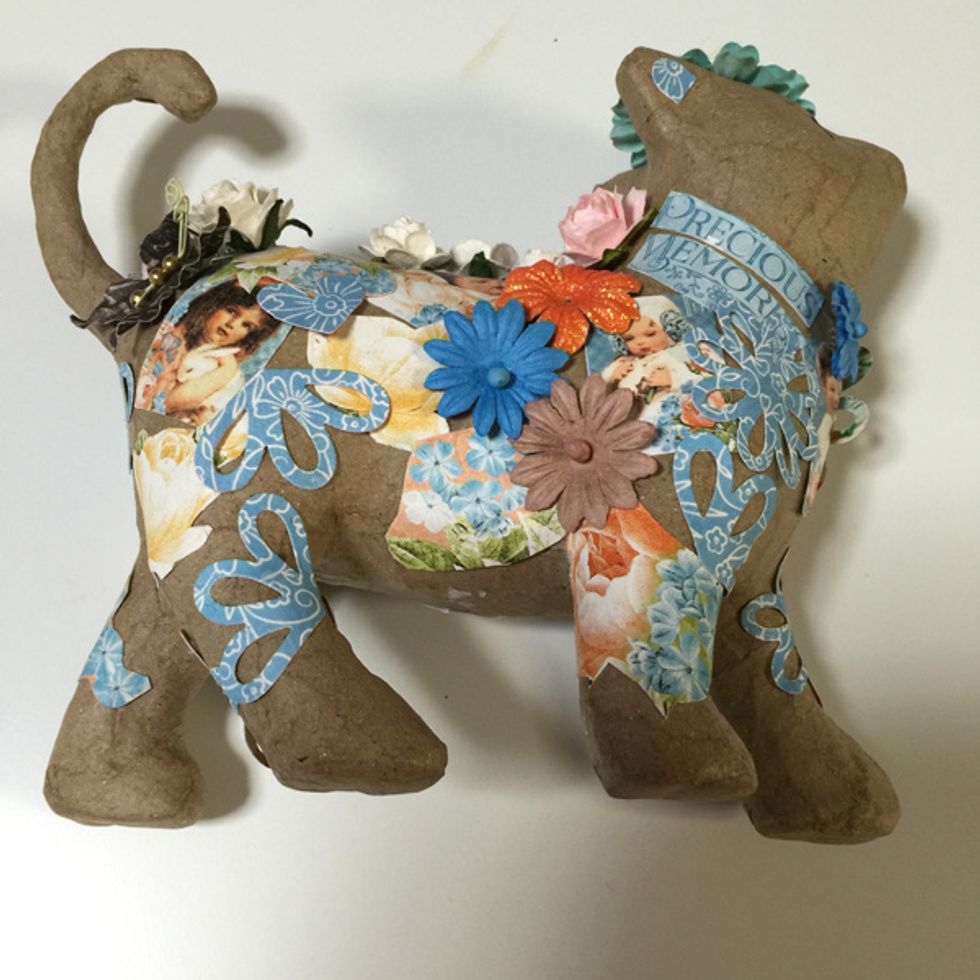 Just like this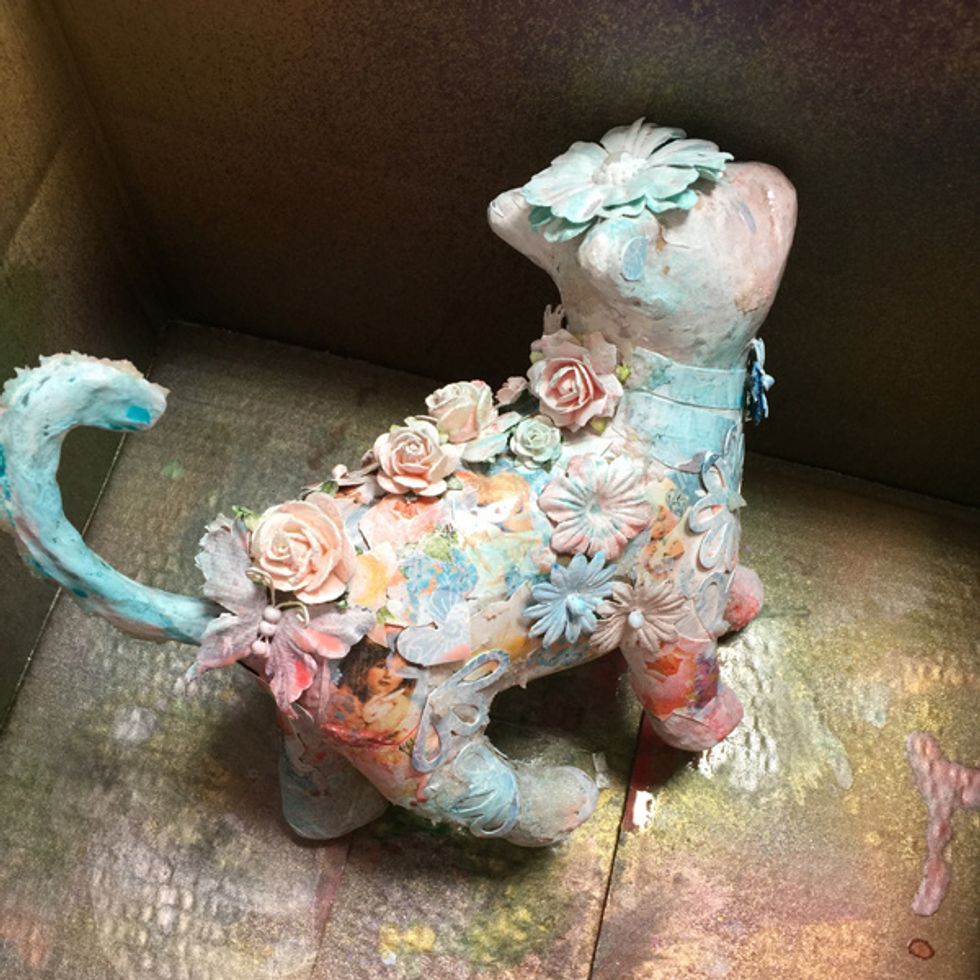 Paint with White Gesso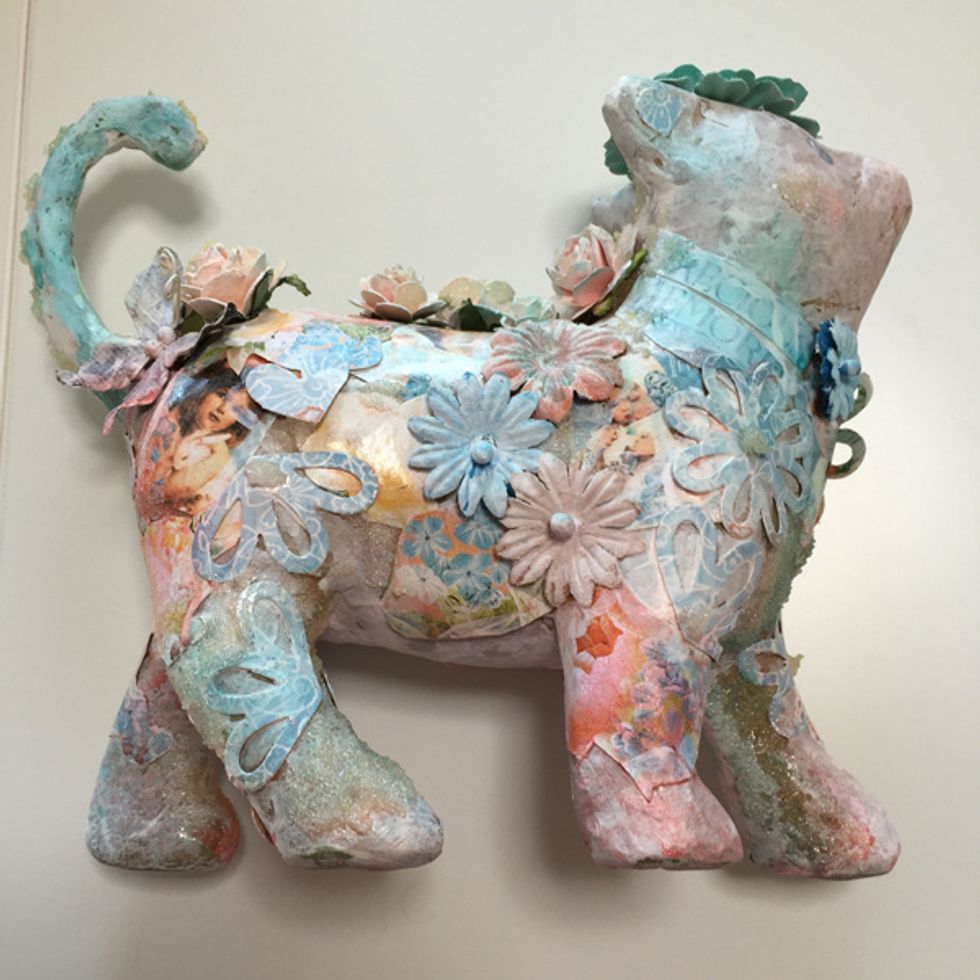 Paint with White Gesso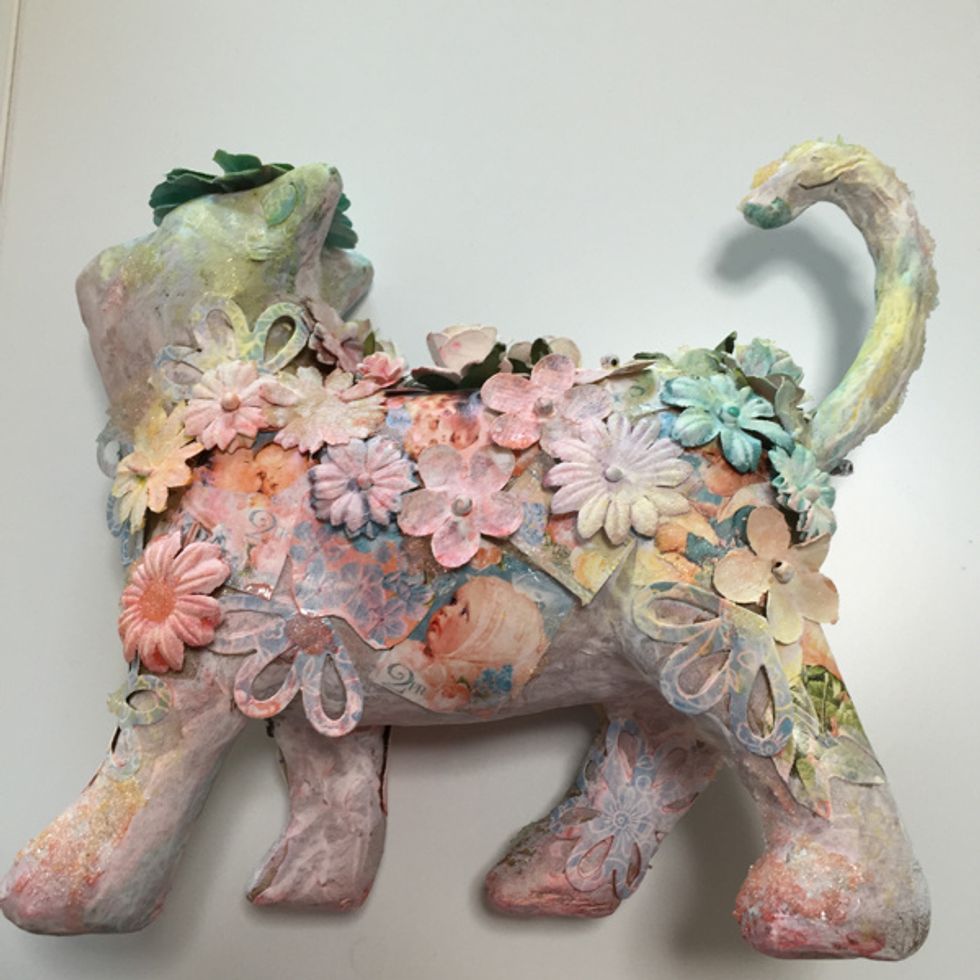 Splay with Prima Color Bloom Pink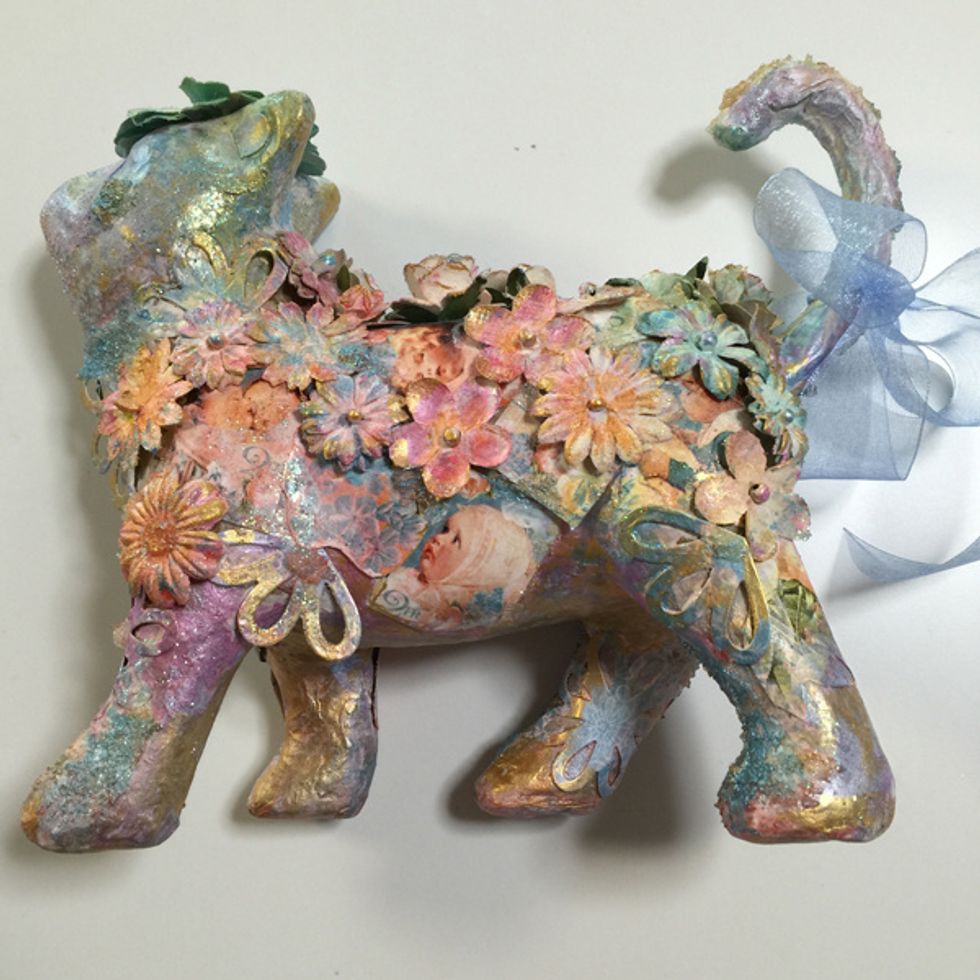 Color with several color of Inka Gold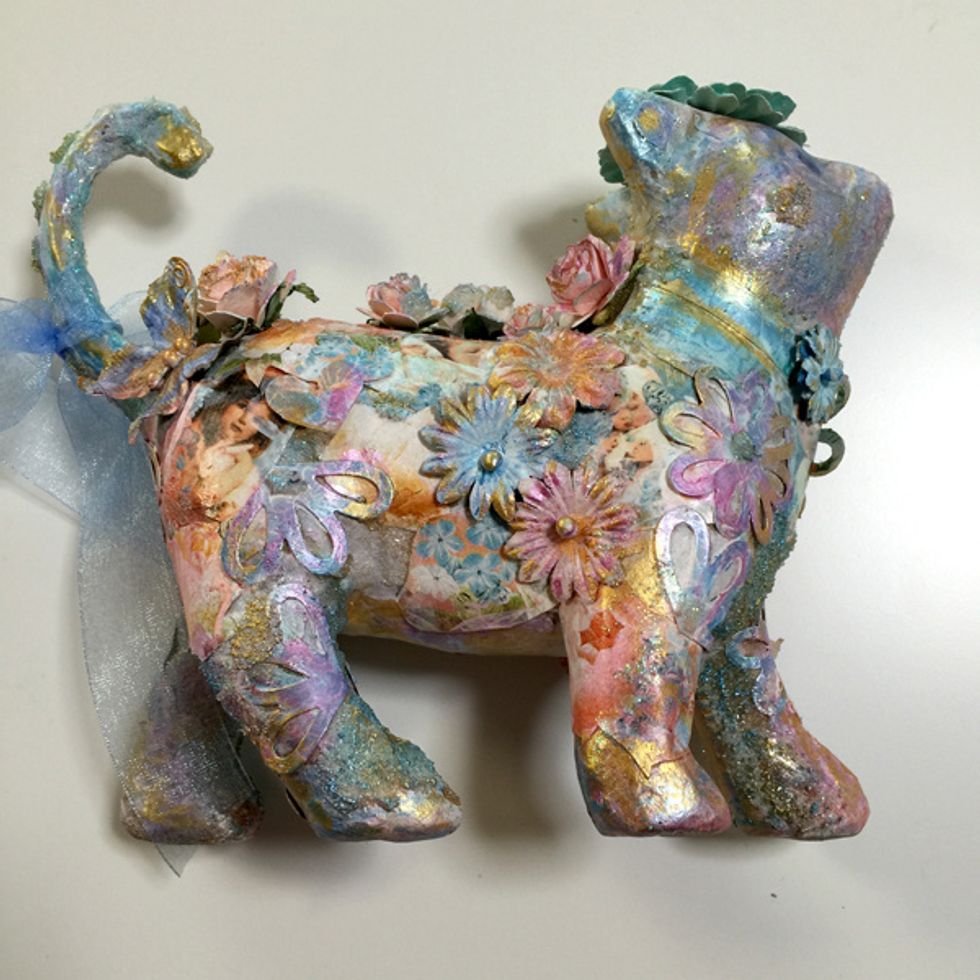 Color with several color of Inka Gold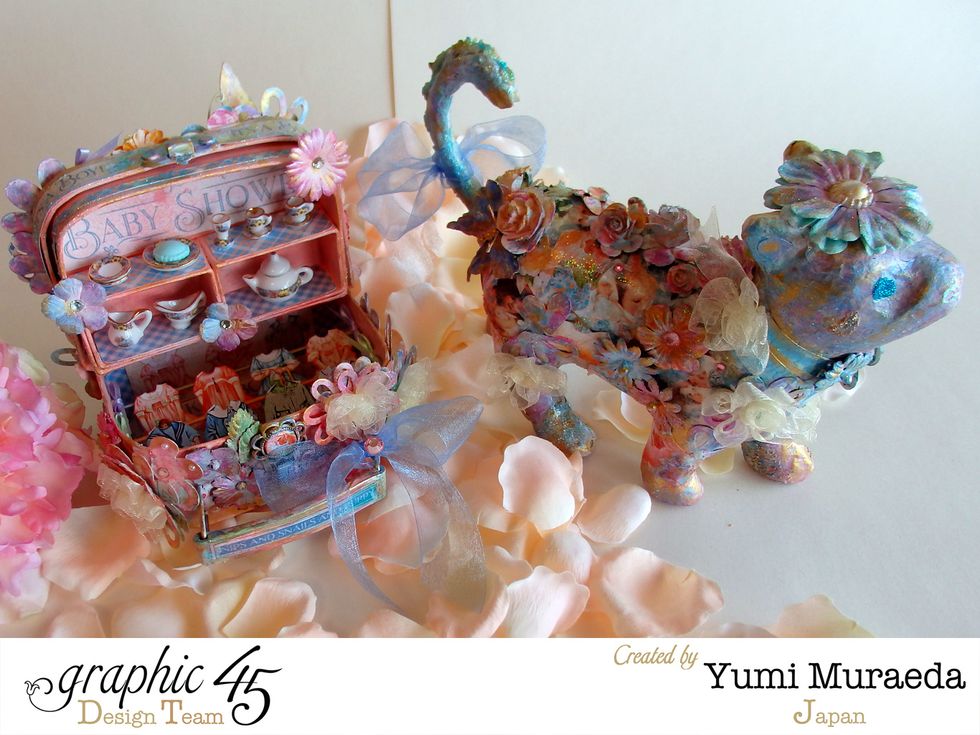 Add Cut out from Precious Memories 12' pad "Sugar and "Spice" Puppy Dog's Tails" Then make look like on the hanger Last add line stone and some earls and Ribbon Thank you so much!
Graphic 45 Precious Memories 12' pad
Small trunk and Cat Papier-mâché
Liquitex White and Pink Gesso
Faber Castell Glass Bead Glitter Gel
Liquitex Resin Sand
Prima Color Bloom Pink
Inka Gold
Doll House Coffee Set
Prima Paper Flower
Flower Ribbon and Blue ribbon
Line Stone and pearls
Blue Glitter
Yumi Muraeda
Hello\nI love The Graphic 45 papers so all my craft is G45 products \nI hope everyone enjoy my guide \nThank you so much!!
Yokohama-shi, Kanagawa, Japan