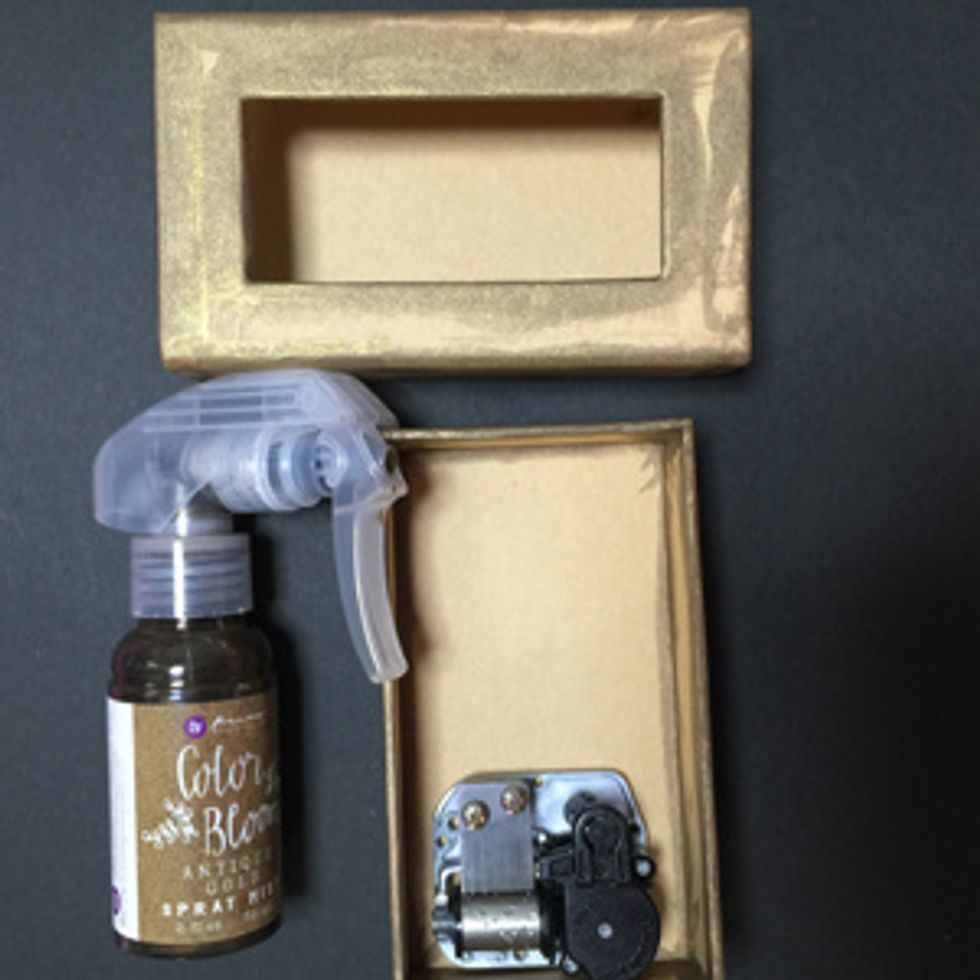 Paint with Prima Color Bloom antique gold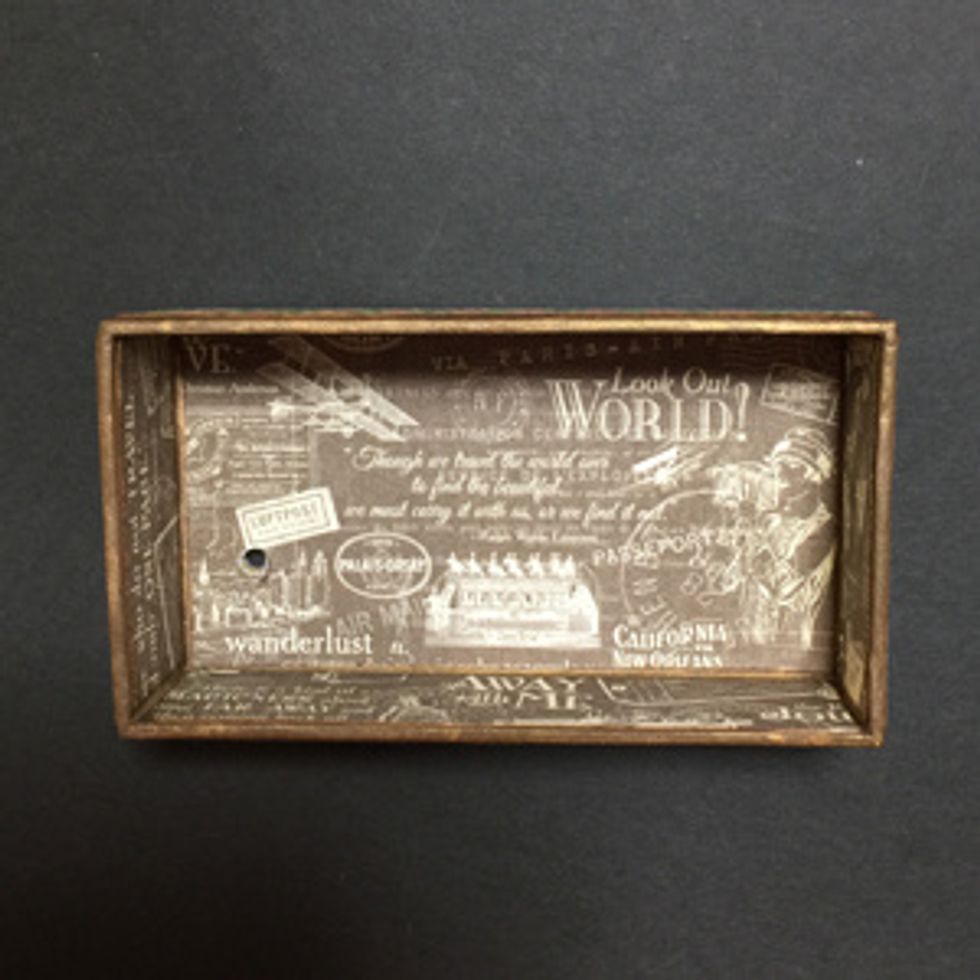 Paste the paper just like this and make a hole for 18 valve spring winding music box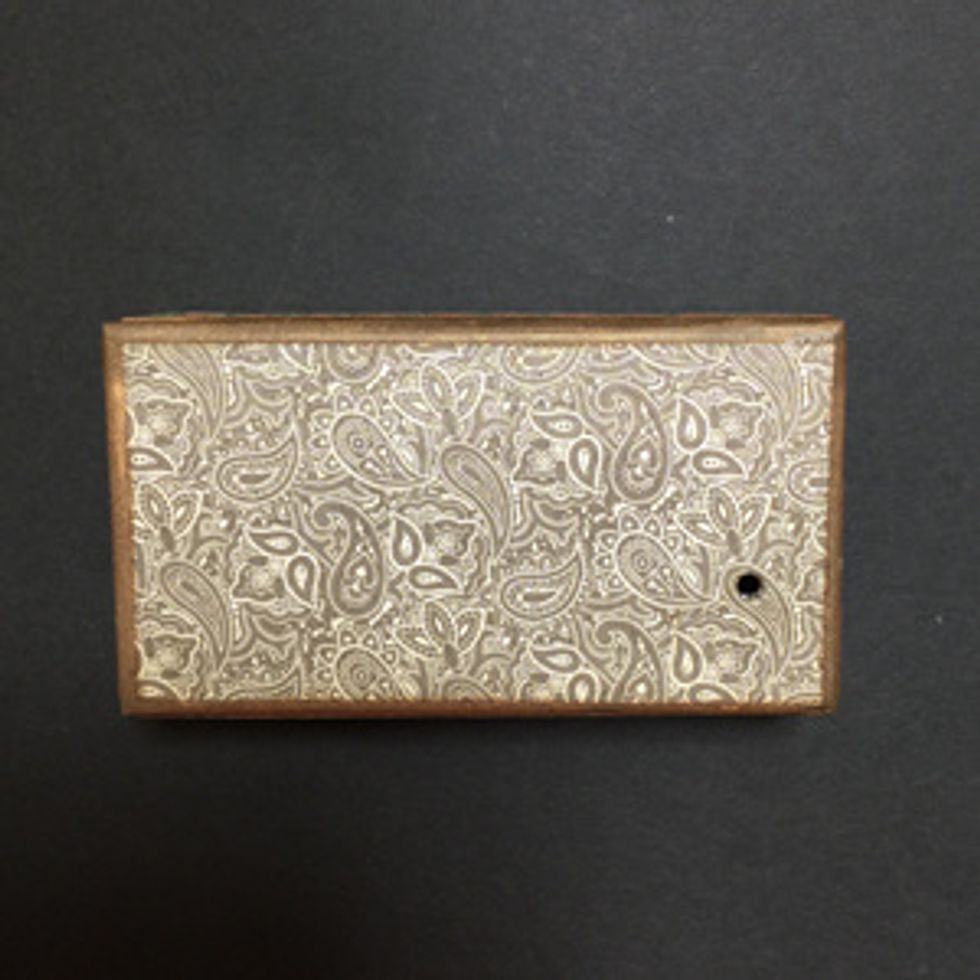 Back side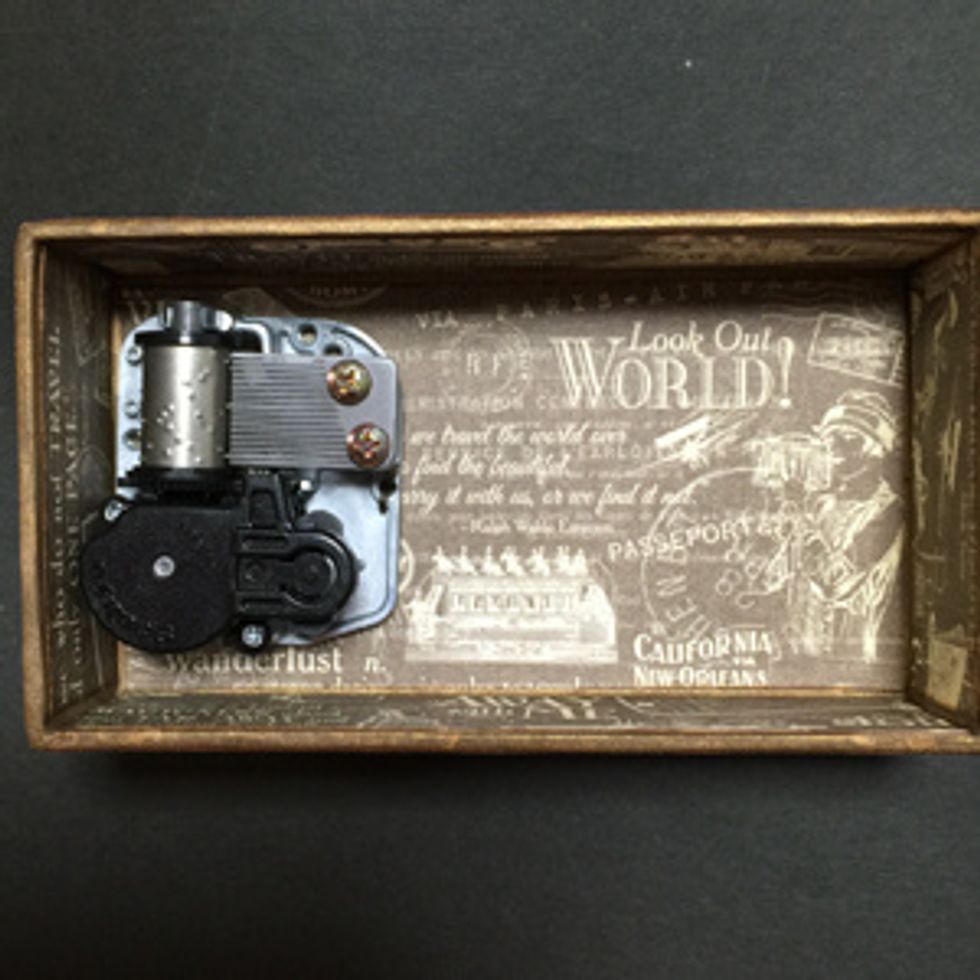 Put on a 18 valve spring winding music box to the box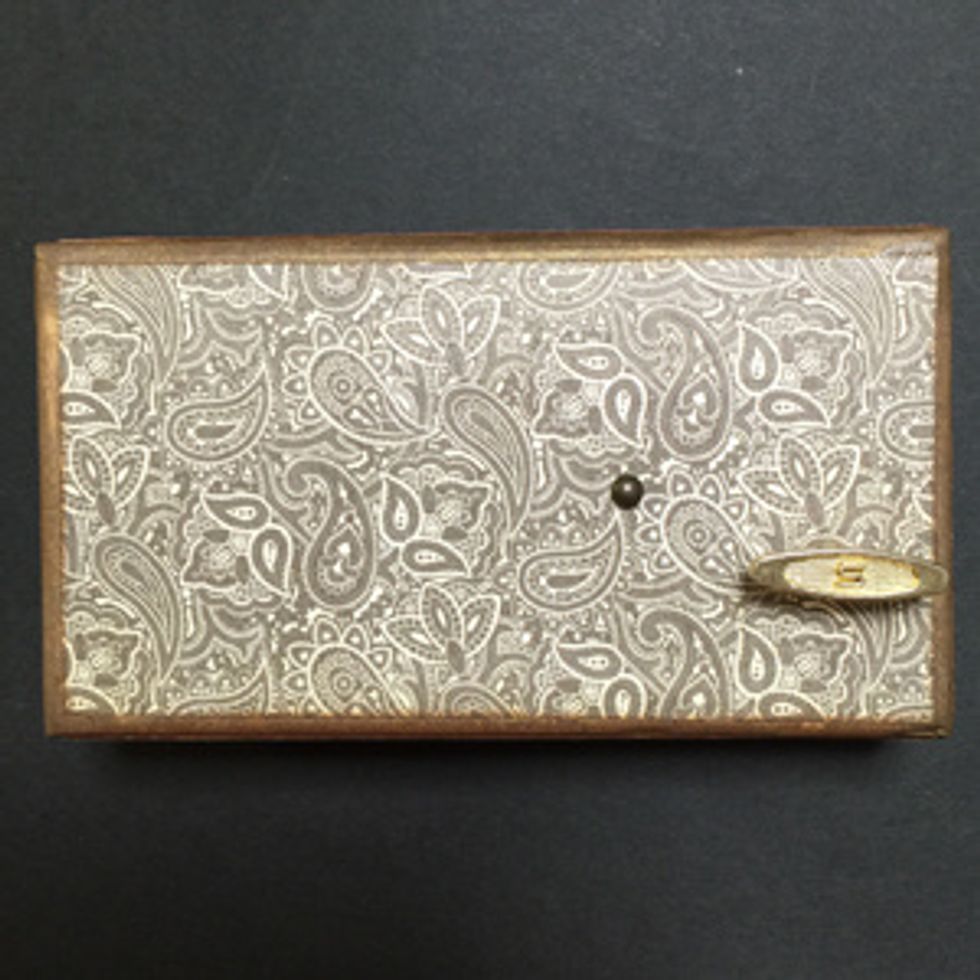 Add brads to make Fixation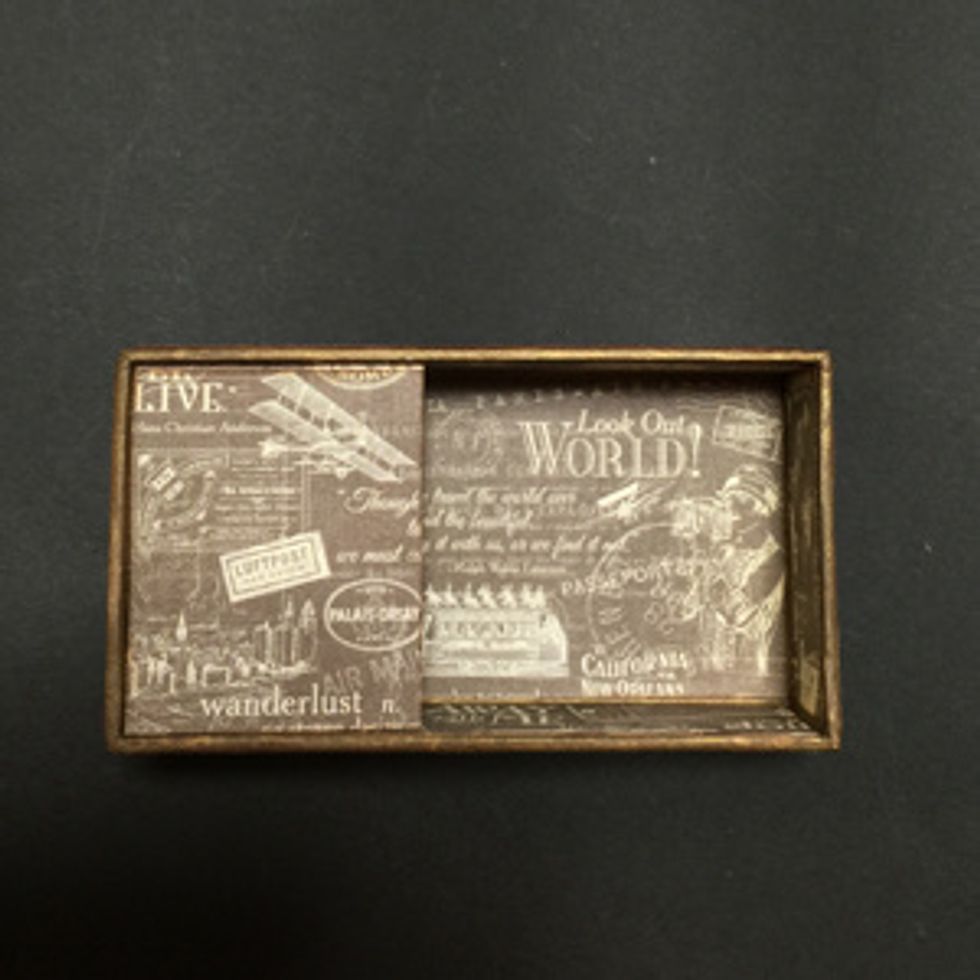 Cover the 18 valve spring winding music box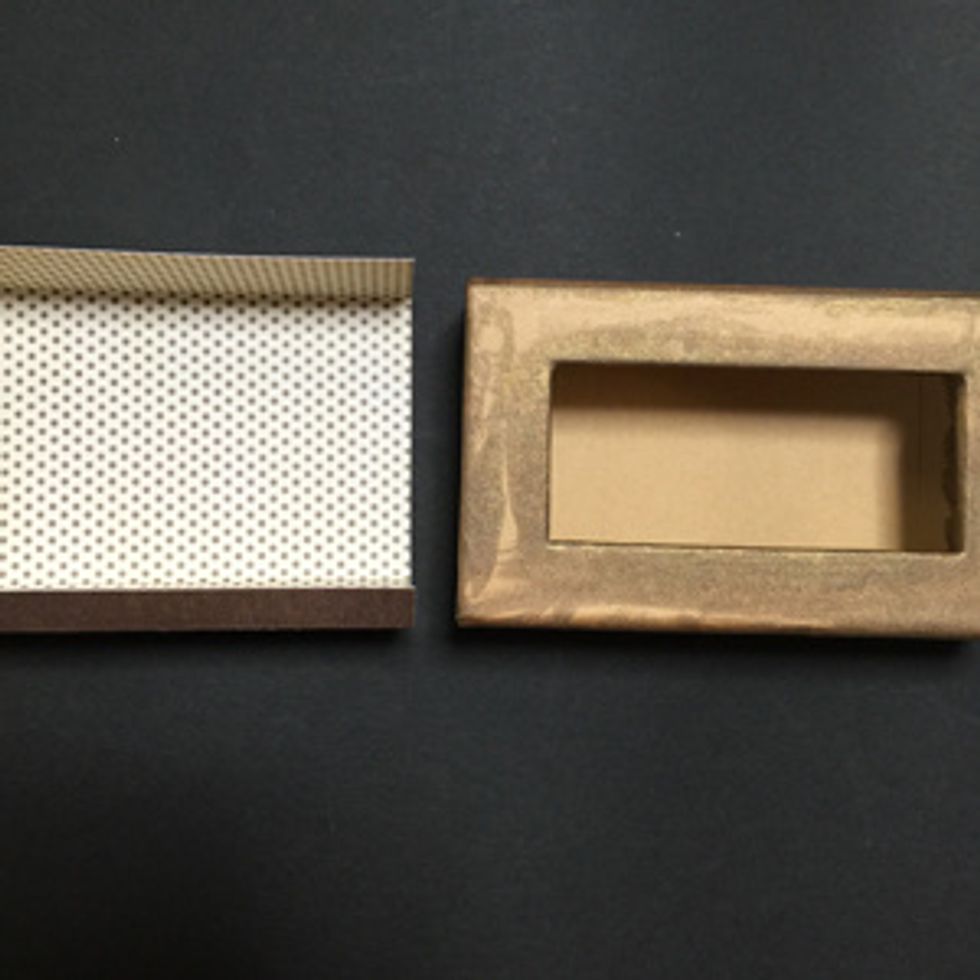 Inside of slide box add paper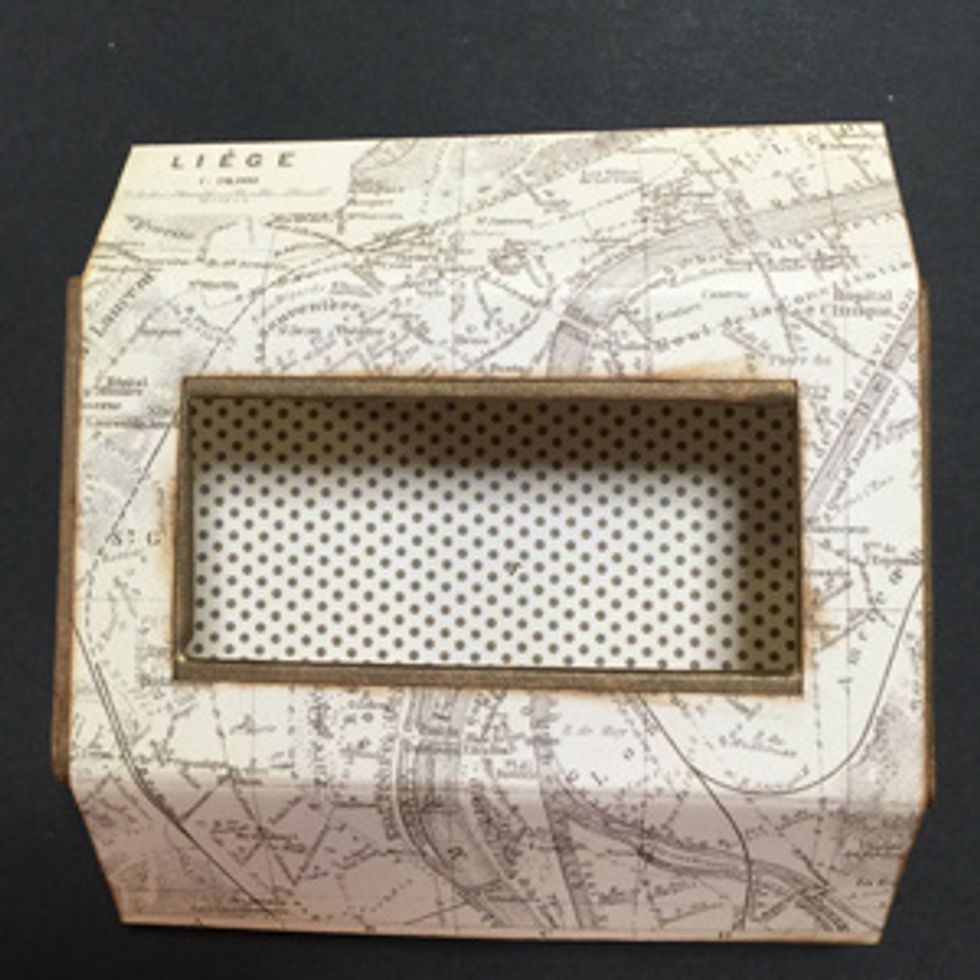 Front side of Slide box
Make 6 black chipboard cards and make a slides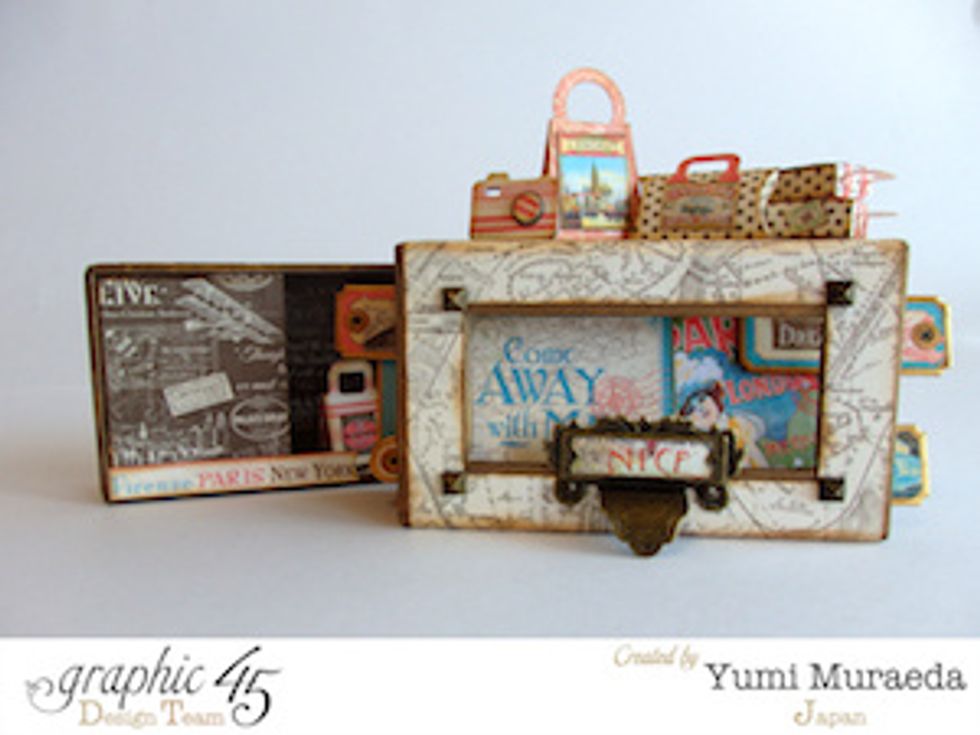 Decorate just like this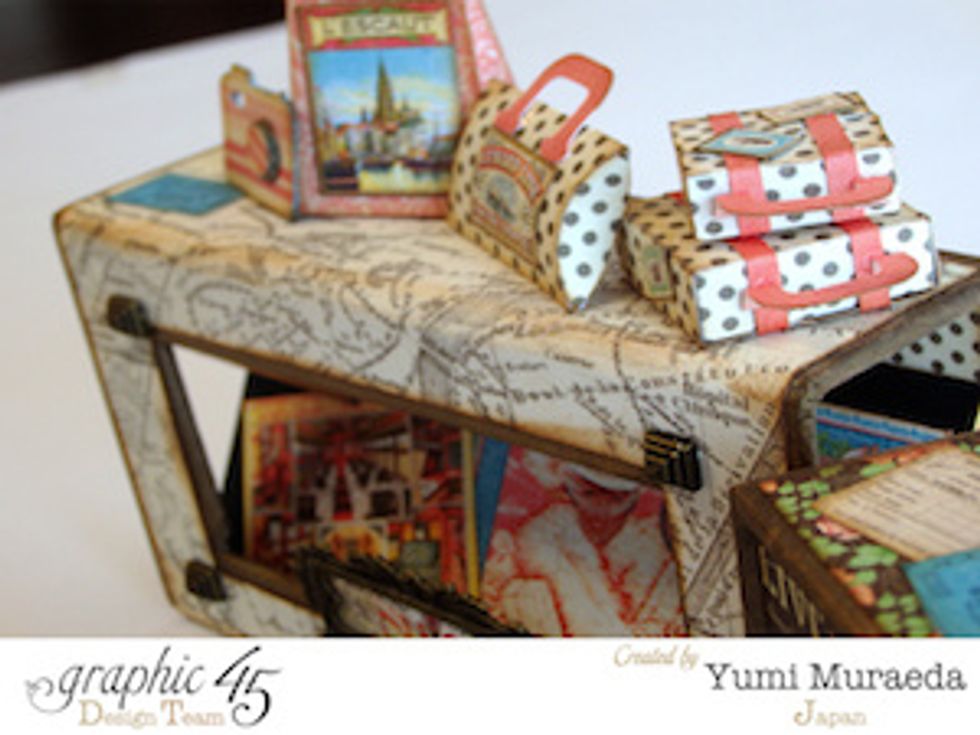 Decorate just like this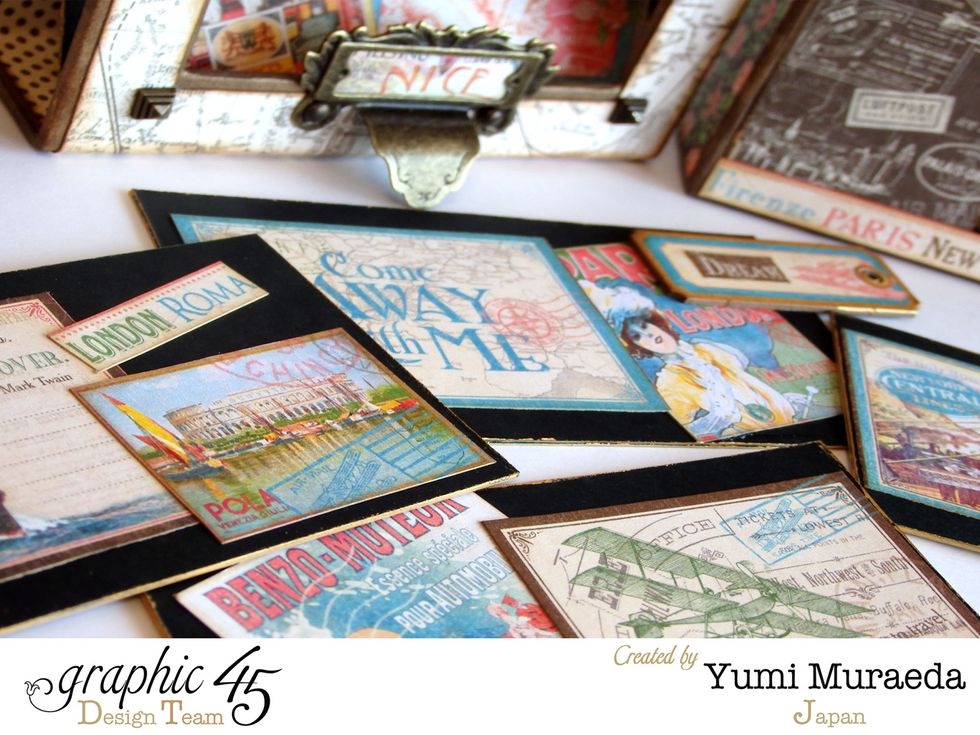 Decorate just like this Thank you so much Please Enjoy! Happy paper crafting !
Graphic 45 Altered Art Small Matchbook Box
Graphic 45 Come AWAY with ME 8'pad
Graphic 45 Come AWAY with ME 6'pad
Black Chipboard
Ornate Metal Label Holders
Conner decorations
18 valve spring winding music box
Sizzix small box die
Prima Color Bloom antique gold
Yumi Muraeda
Hello\nI love The Graphic 45 papers so all my craft is G45 products \nI hope everyone enjoy my guide \nThank you so much!!
Yokohama-shi, Kanagawa, Japan