First rule when commencing cooking : Wash Your Hands. Next scrub your potato and zucchini and grate them into separate dishes. Grate the apple if you choose to use one in this recipe.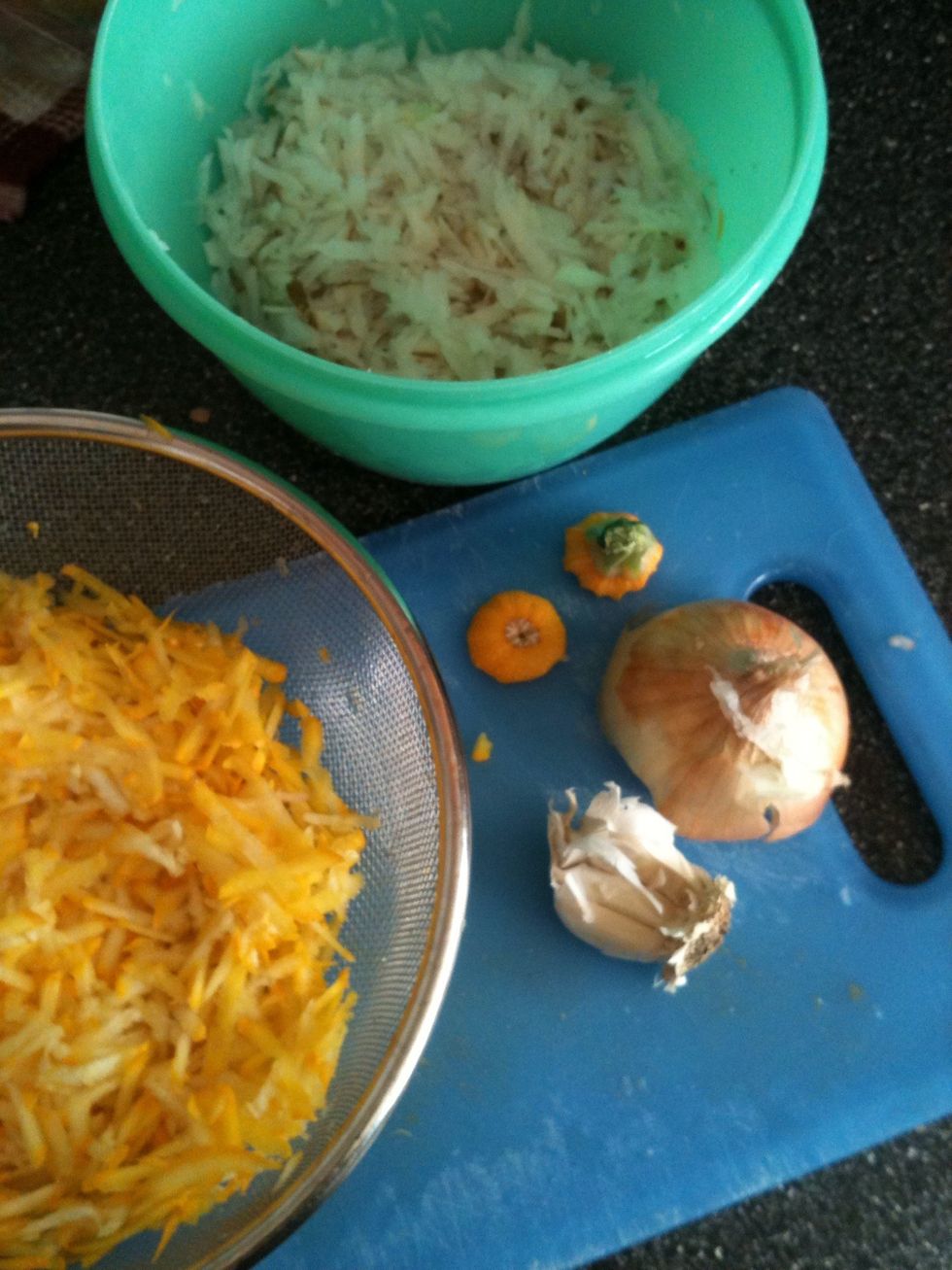 Place potato shreds in a bowl of cold water (starch eviction). Place zucchini shreds in a colander and add a heavy pinch of salt. Stir and let drain at least 10min. Grate the onion and set aside.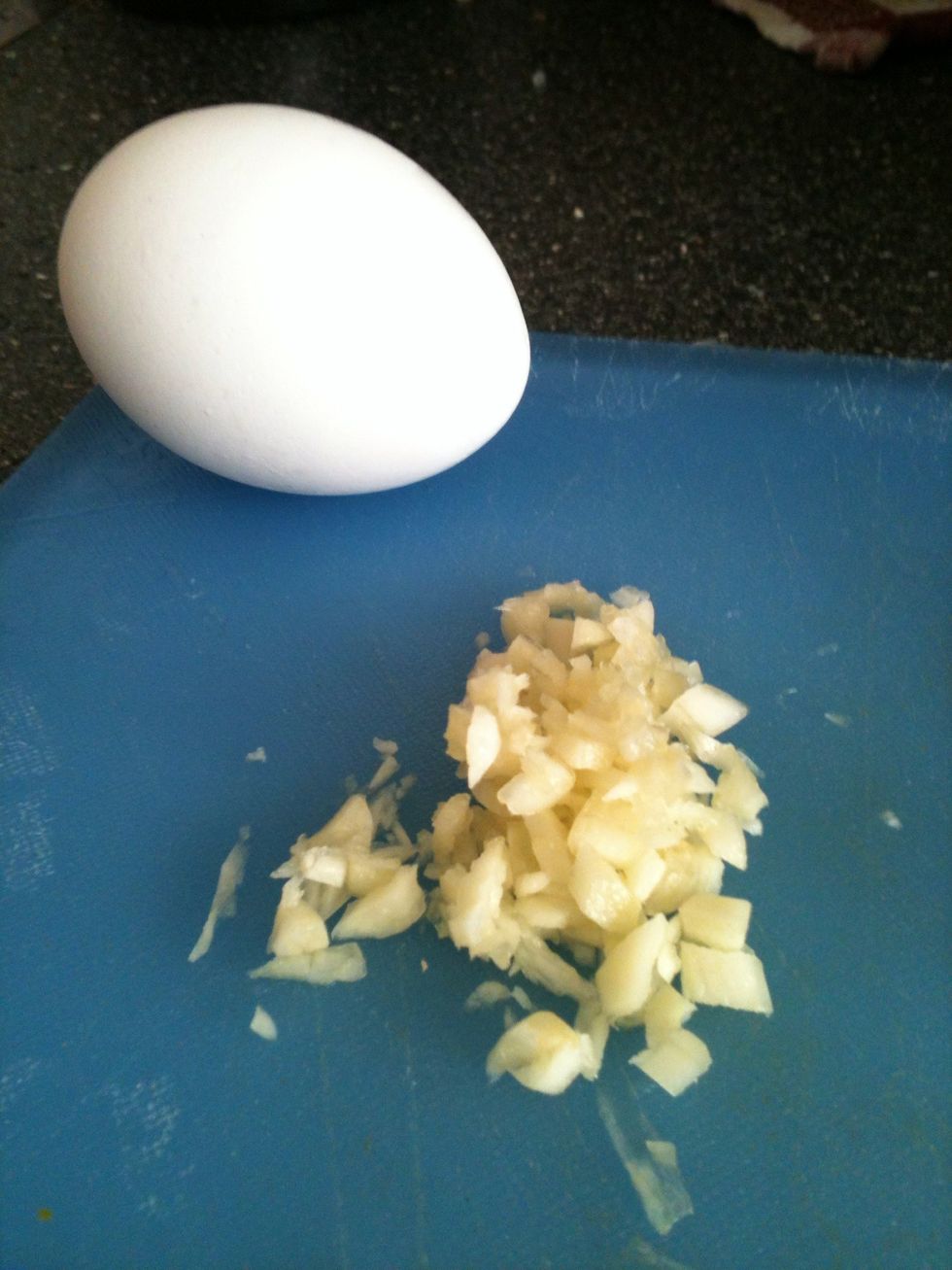 Dice the garlic whilst the egg watches on. Chop the green onion and put aside with garlic. ( haha I totally forgot to add the green onion to this batch. Whoops! )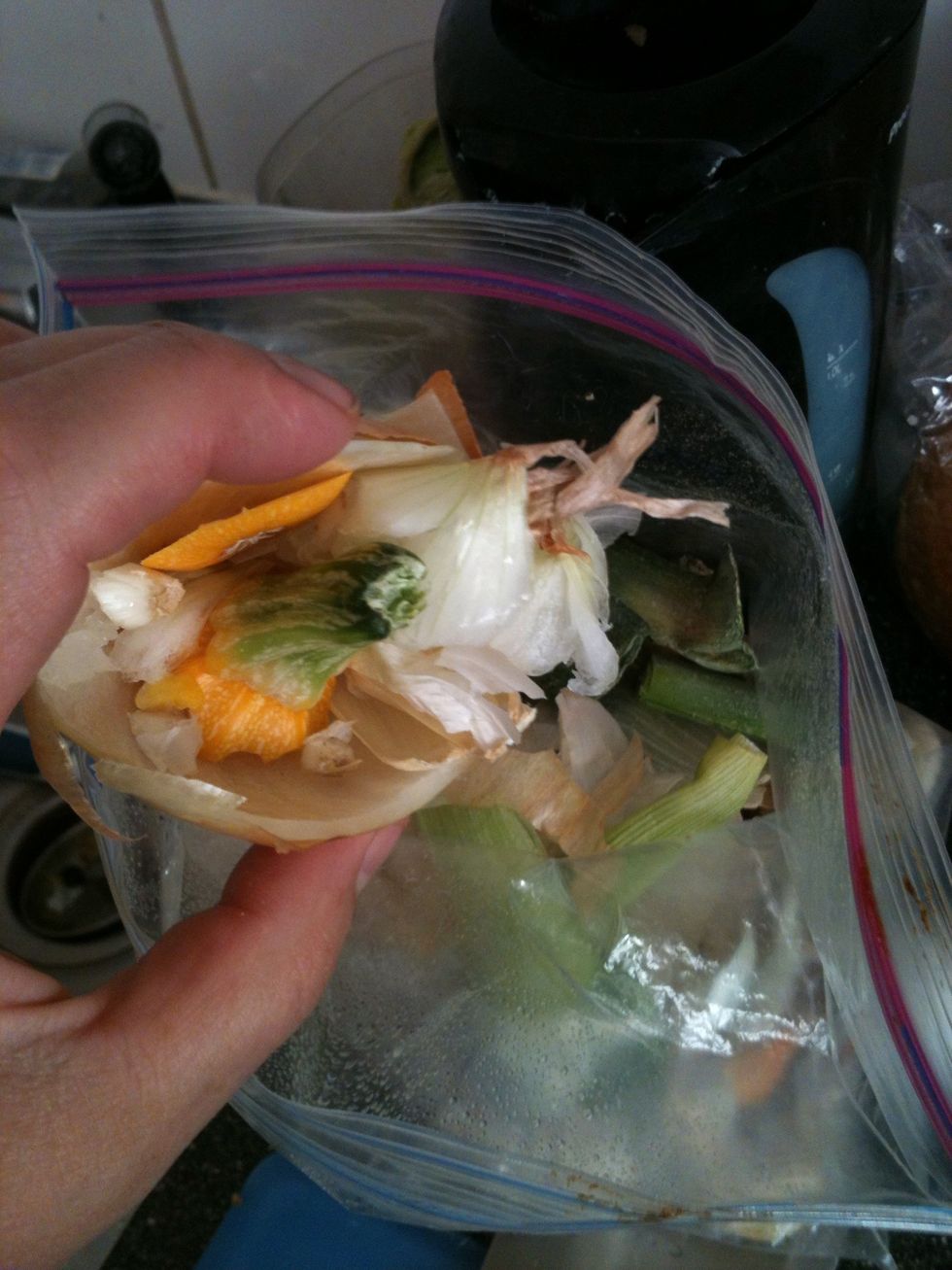 Toss your veggie scraps into a "stock scrap" bag, then into the freezer. (If you like making your own stock)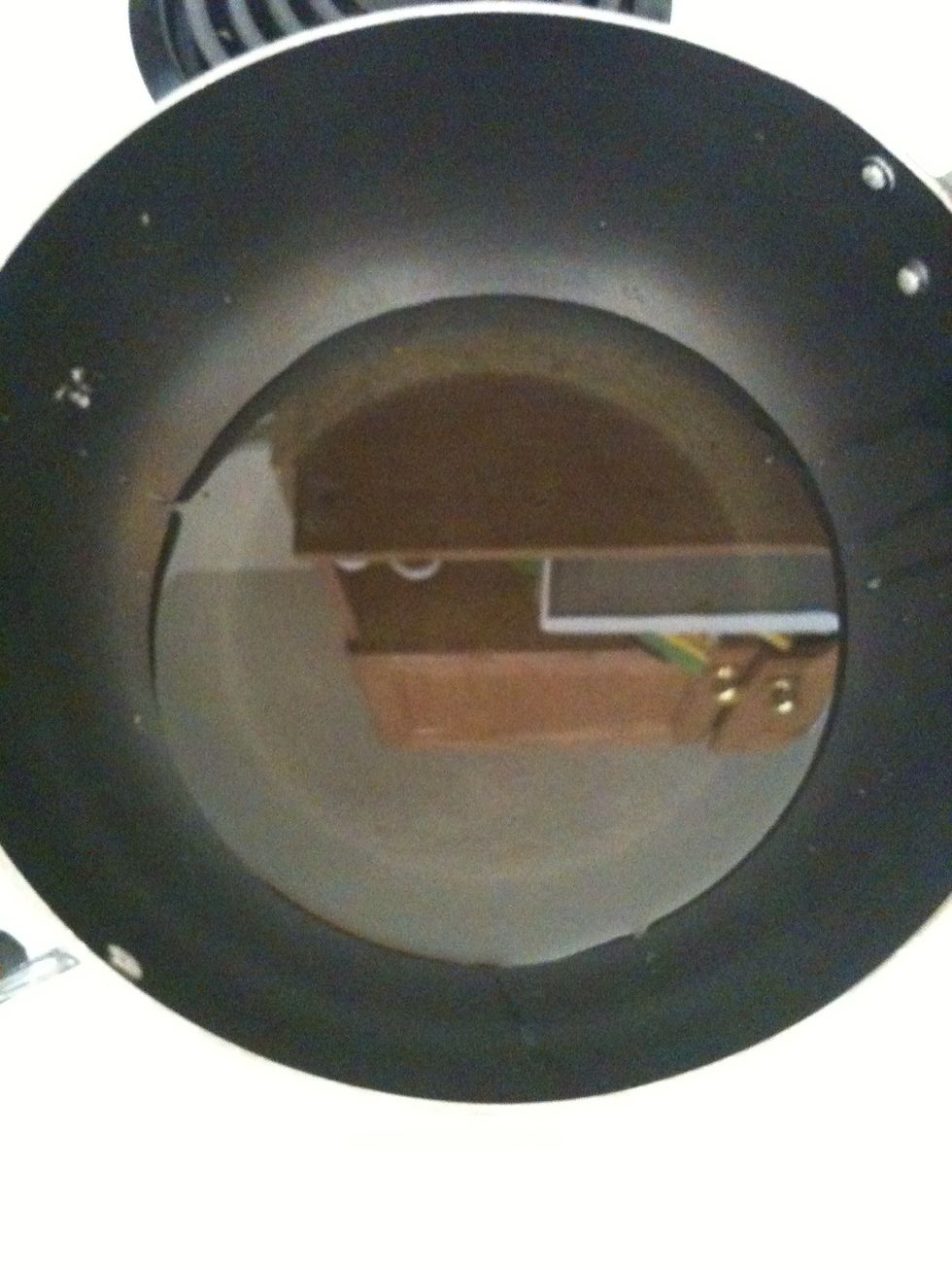 Pour fry oil into your wok or heavy bottomed saucepan. Or heck! Your deep fryer if ya got one! Turn oil to just under med/high heat on your stovetop (#7 on mine).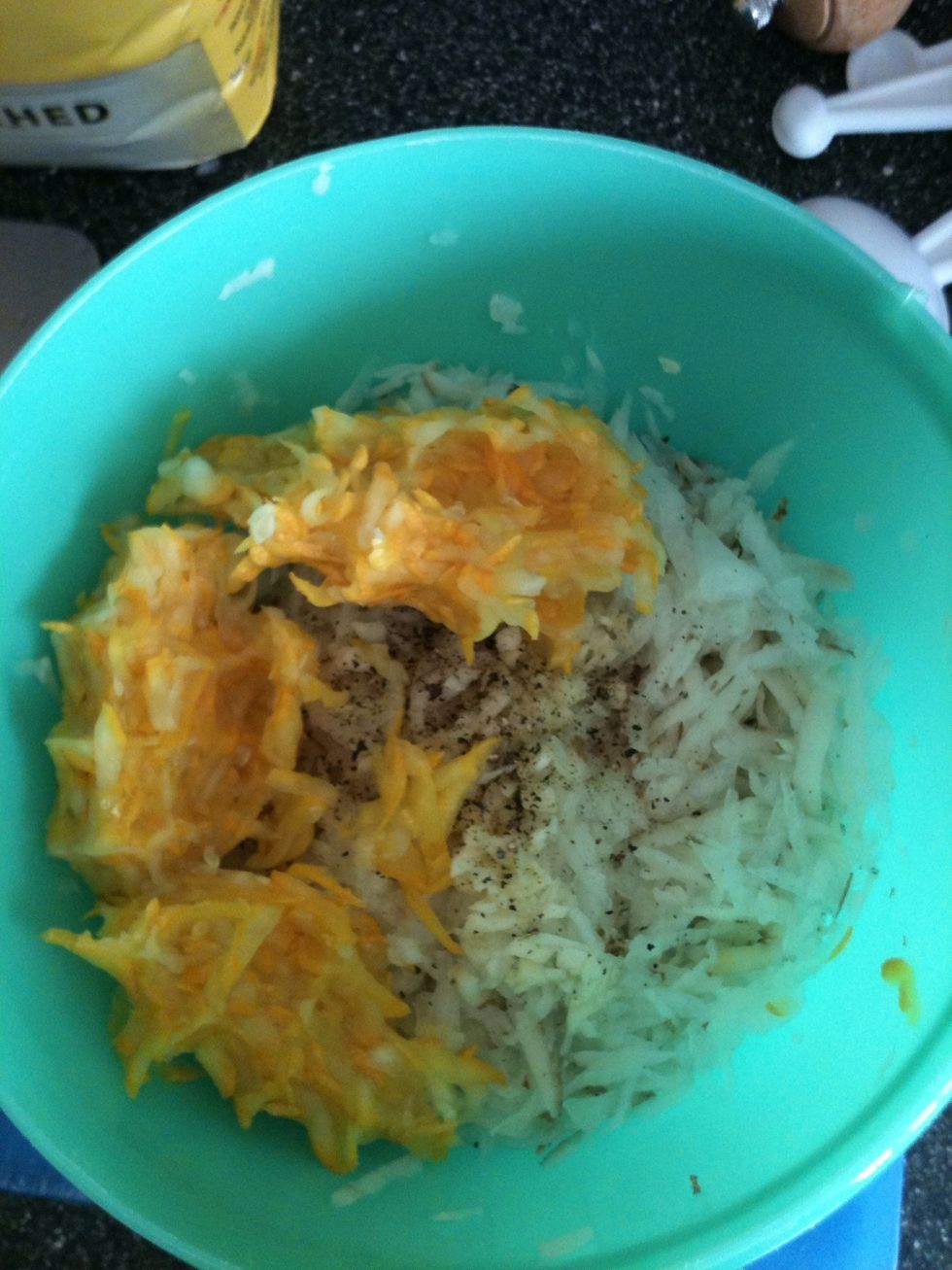 Potatoes: Drain, rinse then squeeze out as much water as you can. Zucchini: Rinse and squeeze out ALL liquid via cheesecloth. Add the onions and garlic to potato and zucchini. Add salt n' pepper.
Add the raw egg.. And now the fun part 😋...
Mix it up good! Use hands if you're feeling adventurous!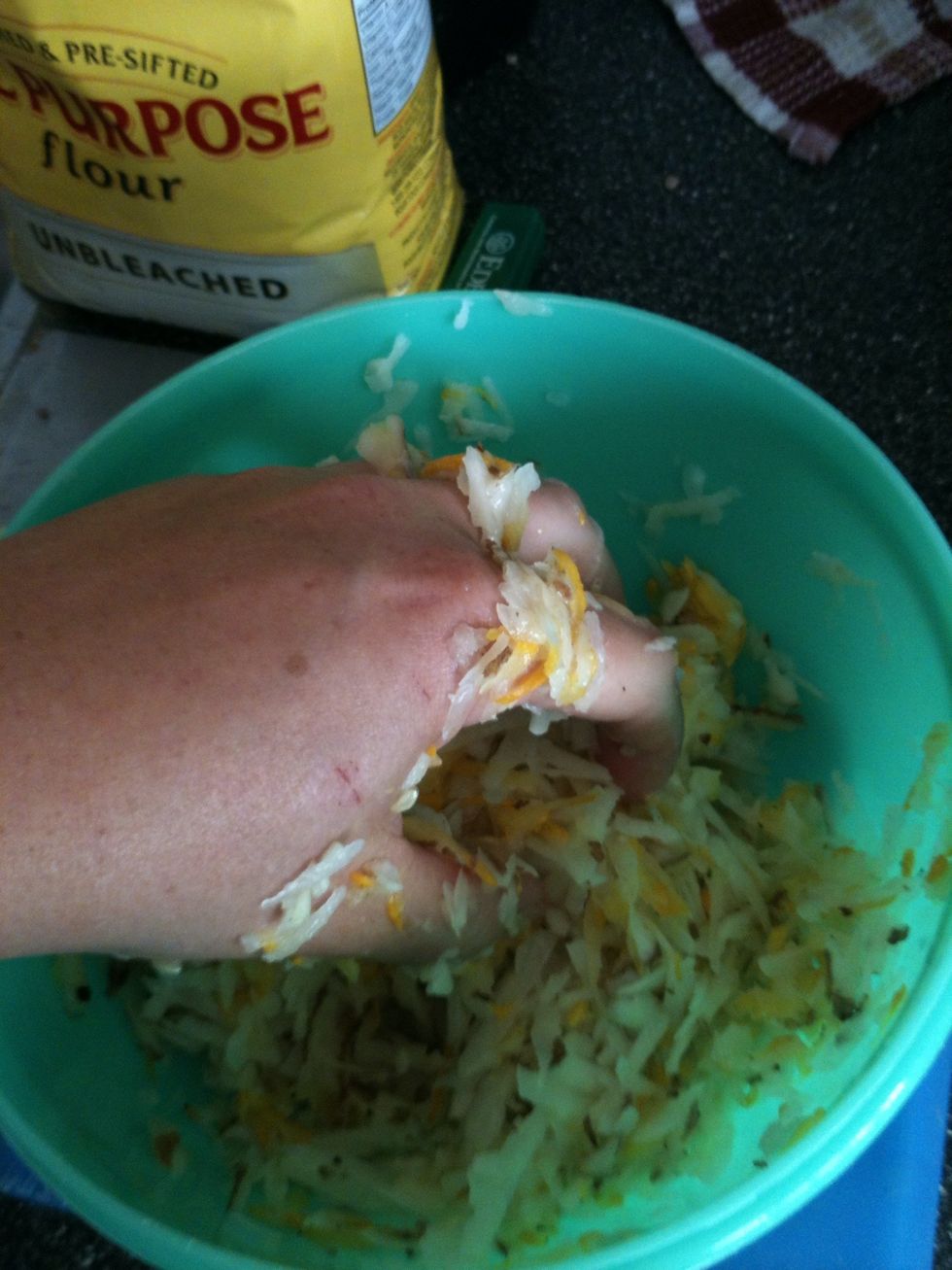 Add the flour and mix it in well. No clumps!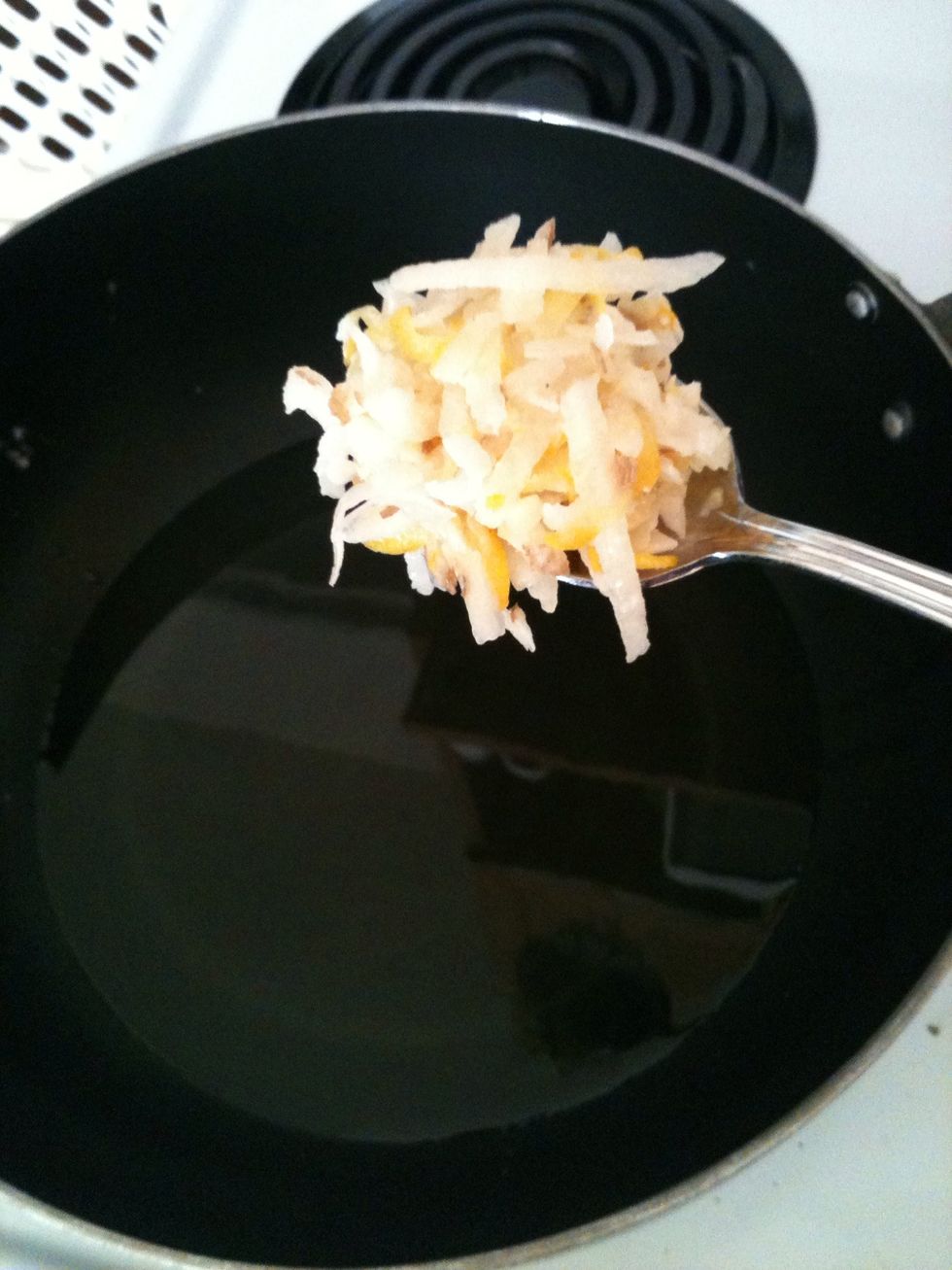 Start frying with a "test fritter" to make sure oil is not too hot! The old wok I am using is uneven on the bottom, so I may need a hotter burner. NEVER EVER put a wok through a dishwasher!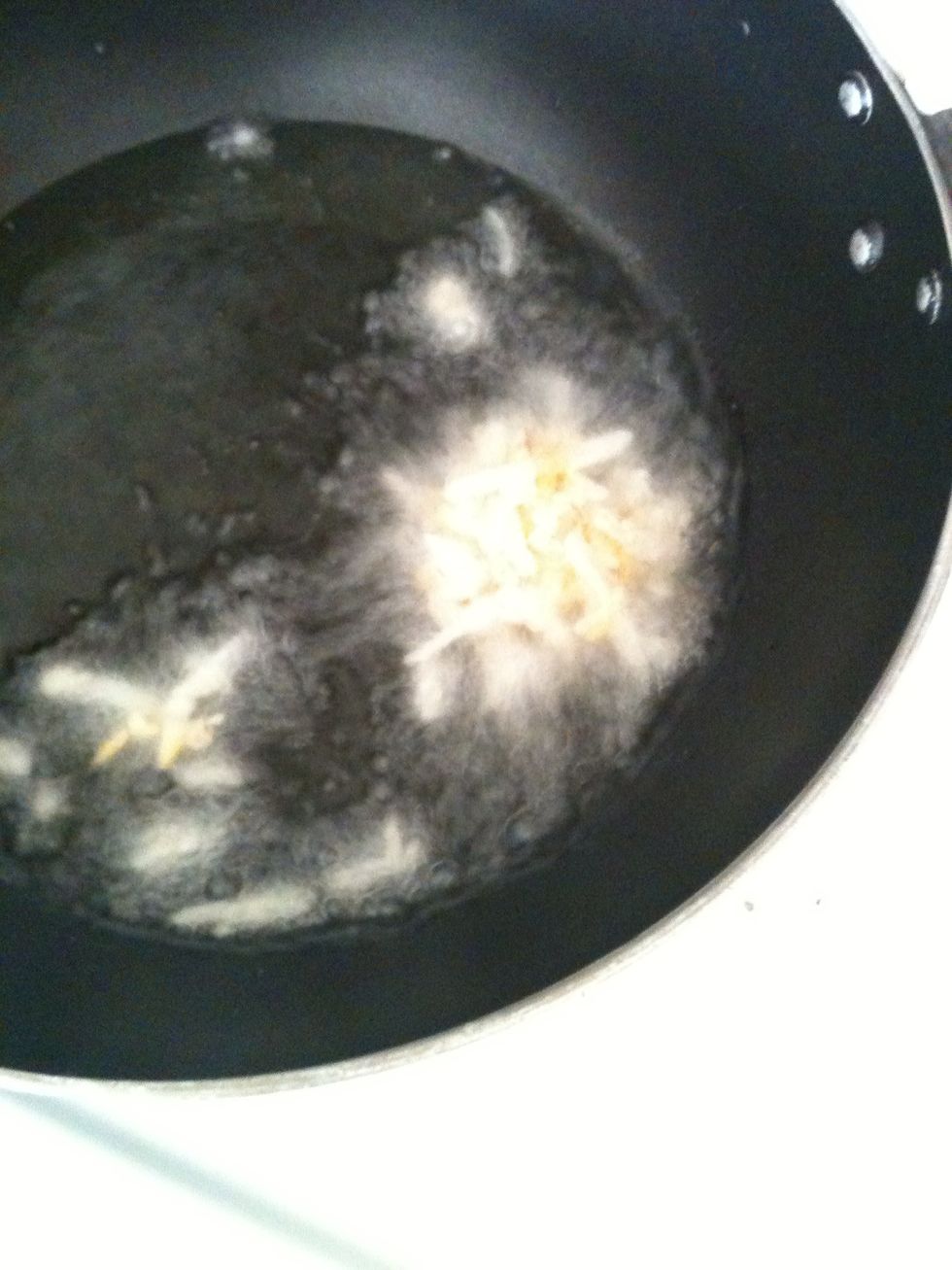 At the proper temp, You should be able to cook the fritters on each side for 3-4 minutes without them burning.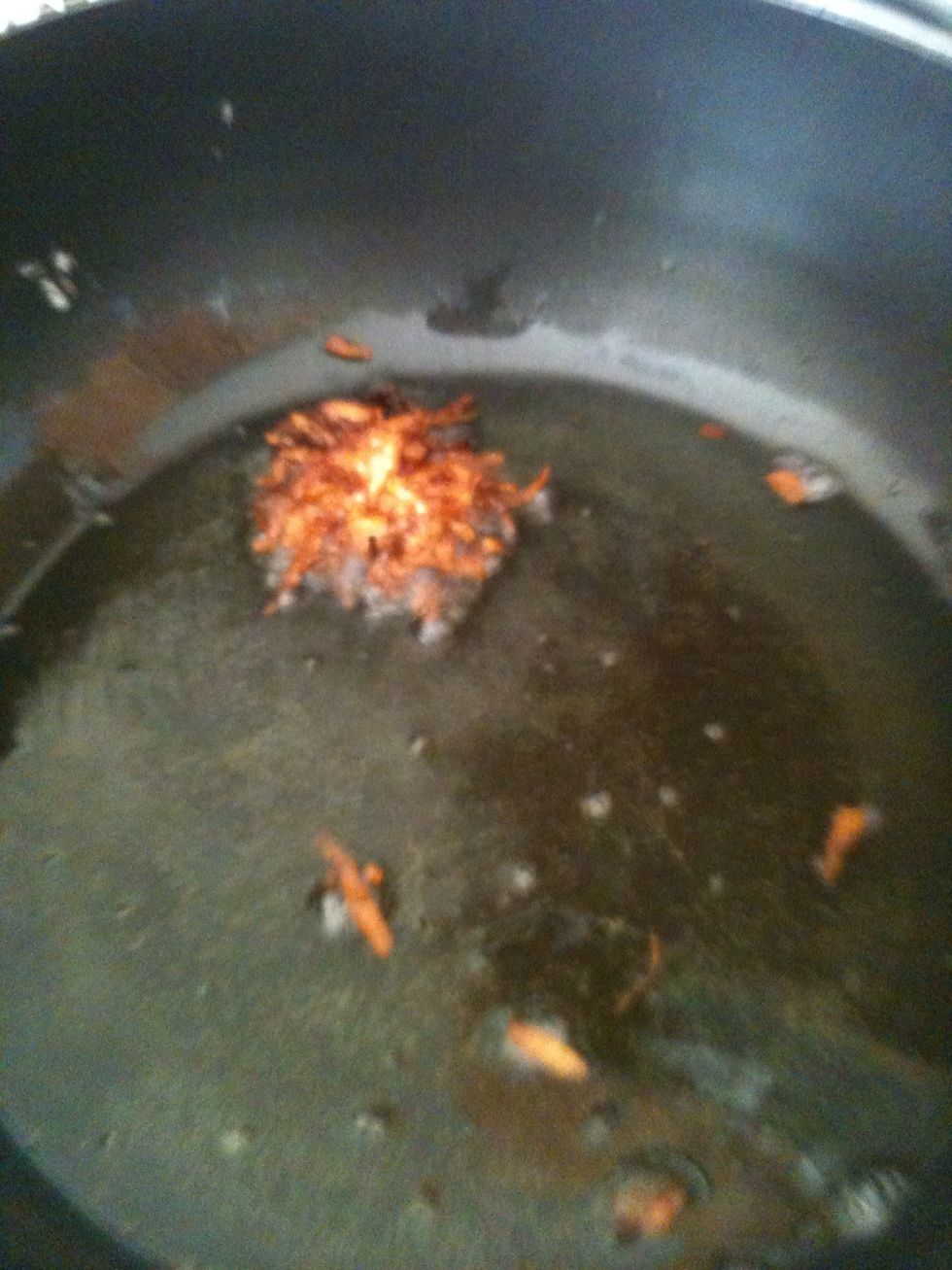 First flip at 3 min reveals: oil is too hot! I turned my stovetop down from 7 to 6, so just over medium heat.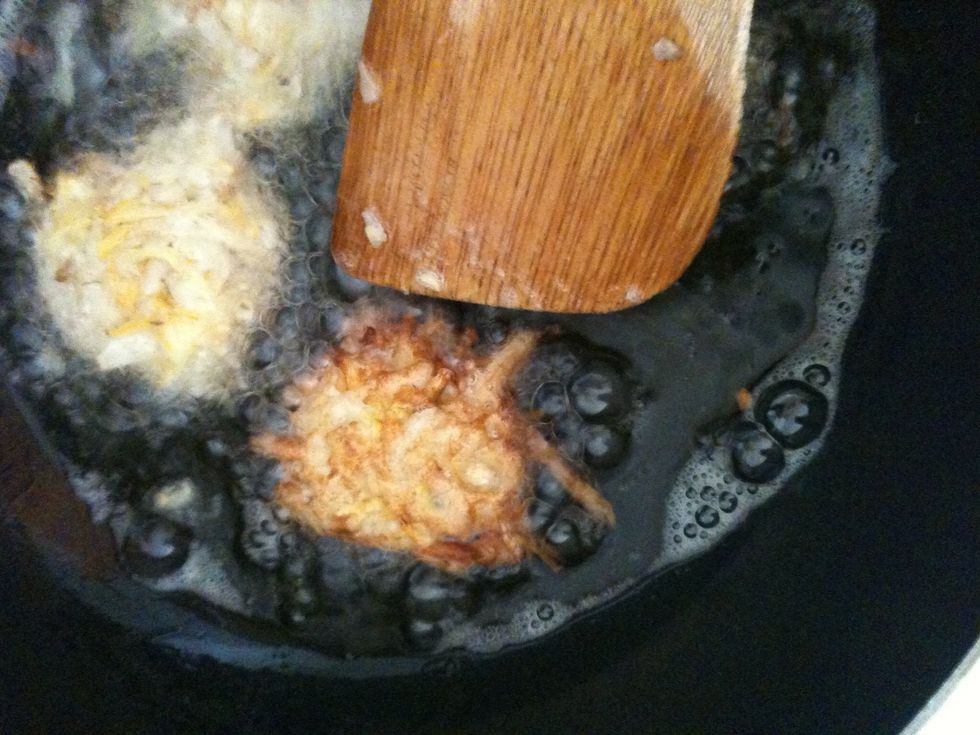 First batch at proper temp is looking good! I like to tamp down each fritter in the spoon before I fry them, to hold their shape better. ⚡First flip at 3 minutes: golden delish!
Fry you tasty spud morsels you!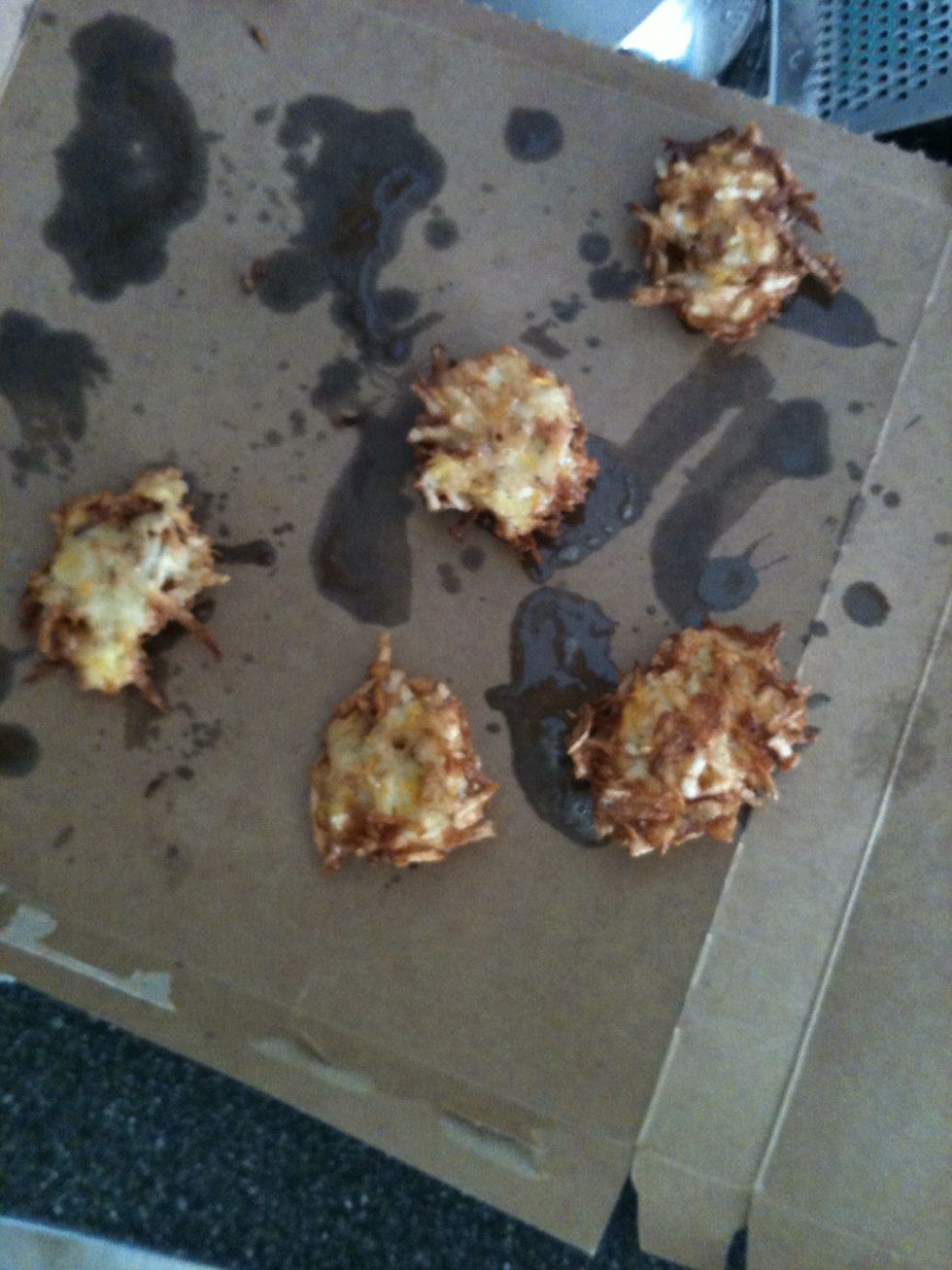 I discovered I had no paper towel to drain the tots so I McGuyvered a cardboard fish box into a grease soaker. Note: TP is never a good last minute blotting paper choice!
Once drained a minute flip them over to drain another minute. Mmmm.. Aren't they tantalizing? (get in ma belly!)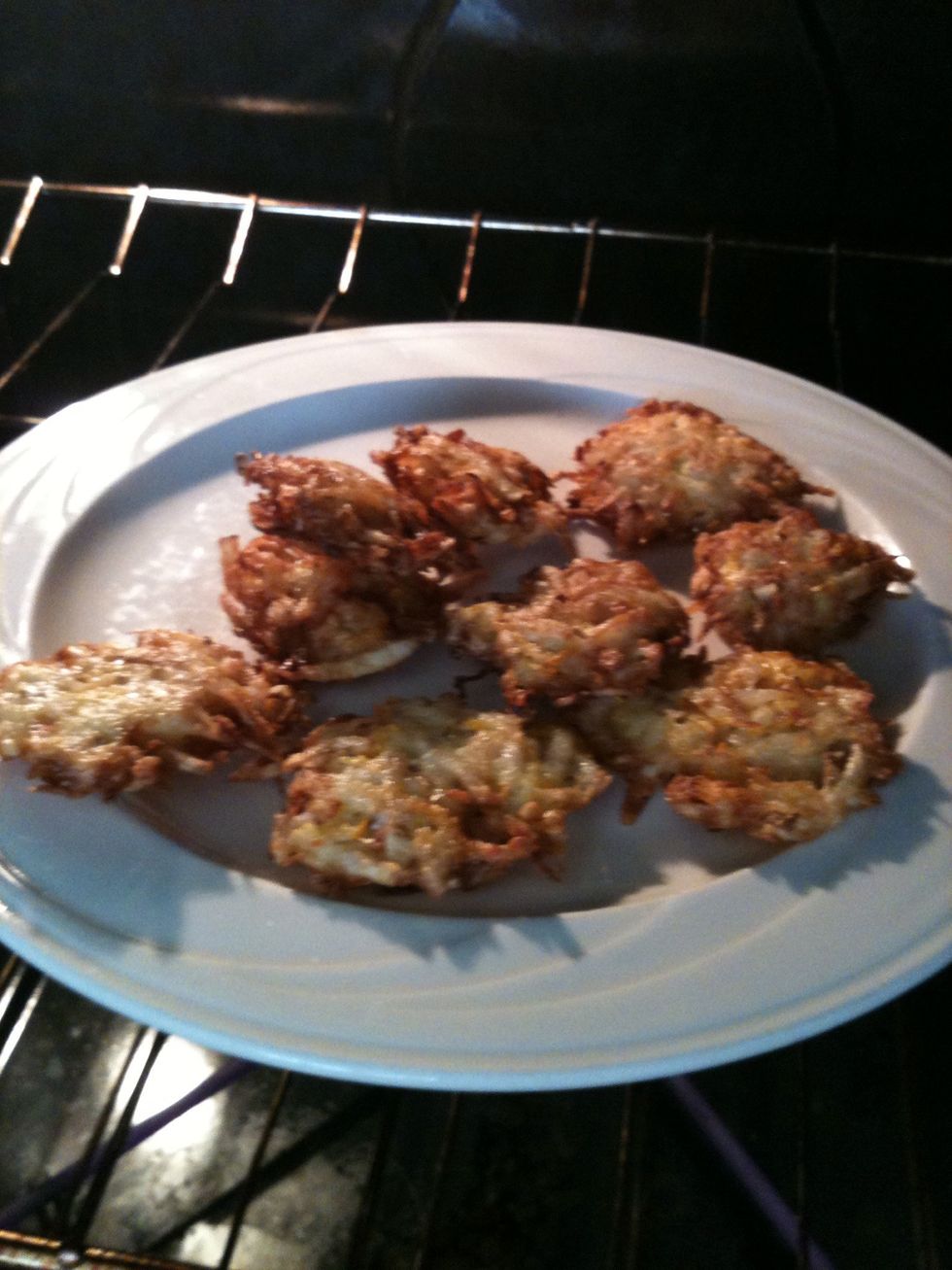 Place tots on a oven proof dish and pop into a warmed oven. (I set it to 250F for 10 minutes then turned off). Continue to fry tots and drain until no potato batter remans.
Once all tots are fried, serve up with some delicious homemade applesauce or a dollop of plain yoghurt (or sour cream if you prefer). Et voíla! Easy spud n zuke tots! BON APPETIT 🍴👅💦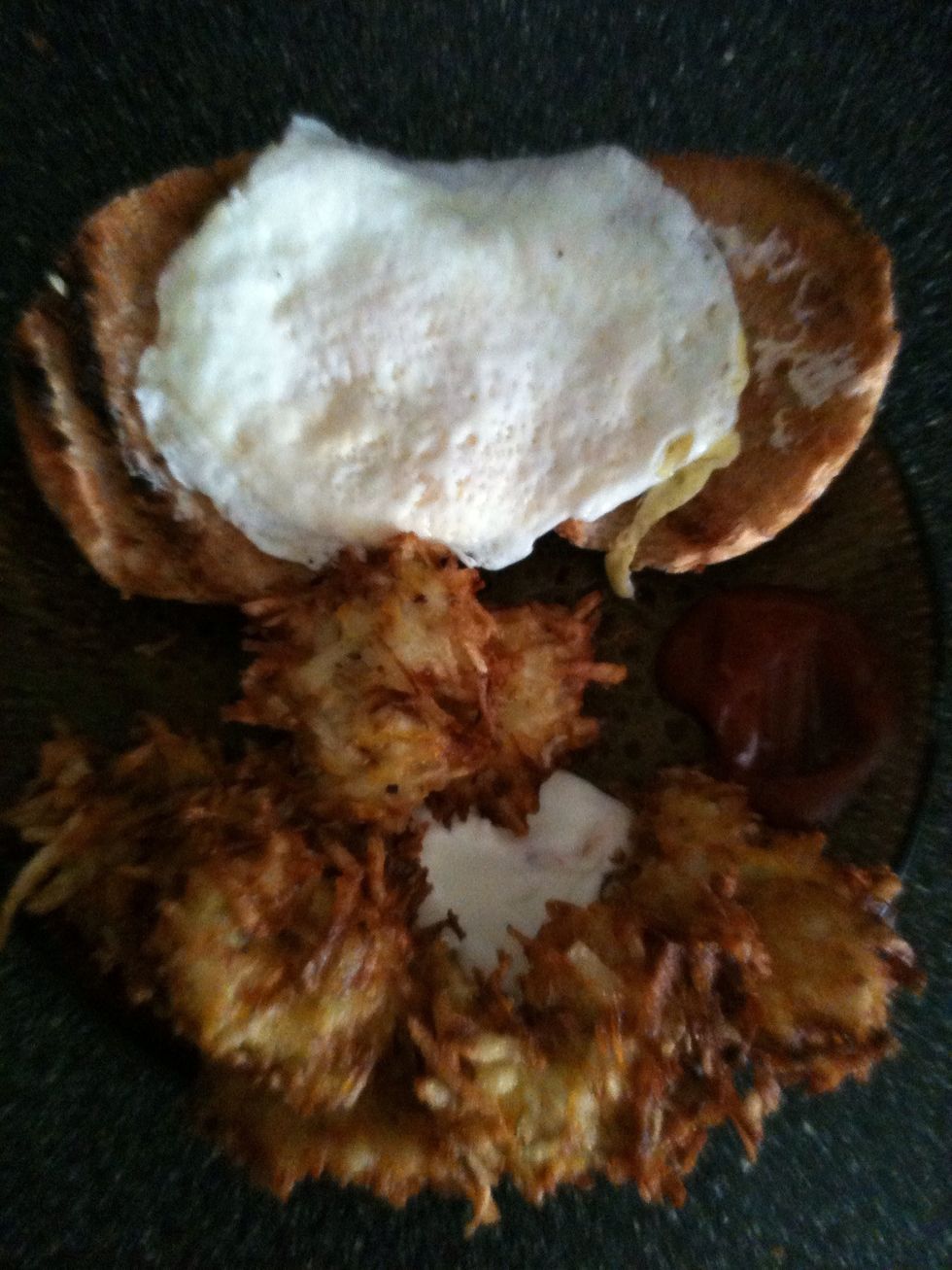 This morning, I put an over easy egg atop two slices of crusty bread with tots and dips on the sides. Nom nom! 👍
1.0 Russet potato
1.0 Zucchini
1.0pch Sea salt
1.0 Yellow or 1/2 sweet onion
2.0 cloves garlic
1.0 large egg
Salt and pepper, to taste
2.0 green onion
2.0Tbsp all purpose flour
2.0c preferred frying oil (I like canola)
1.0 Gala or another hearty apple (optional)