Dear Hubby is quite the fisherman. He fillets what he catches and throws it in the freezer. I dig it out, thaw it and fry it up. Yummers!
3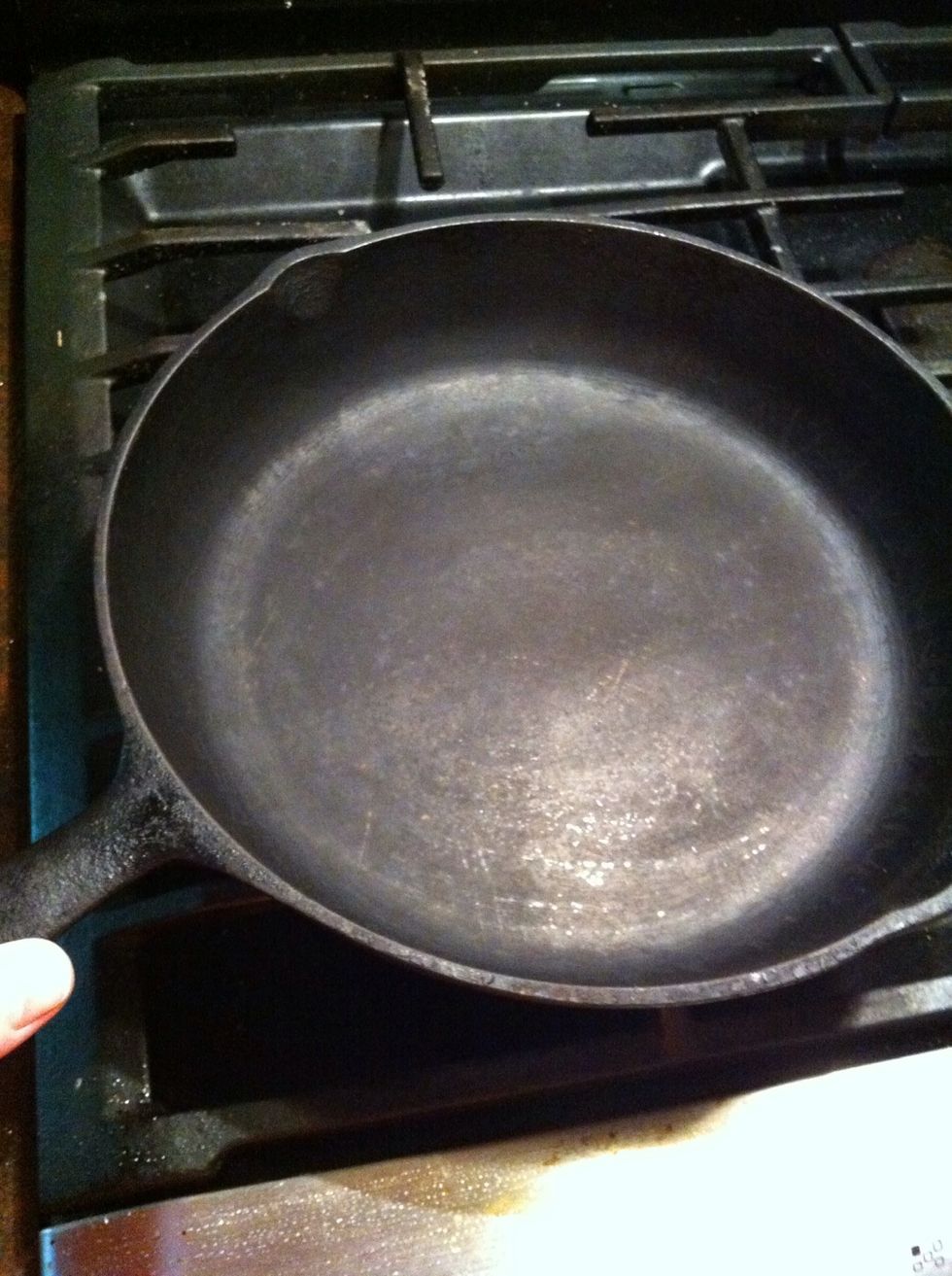 Grab your iron skillet and turn heat on high.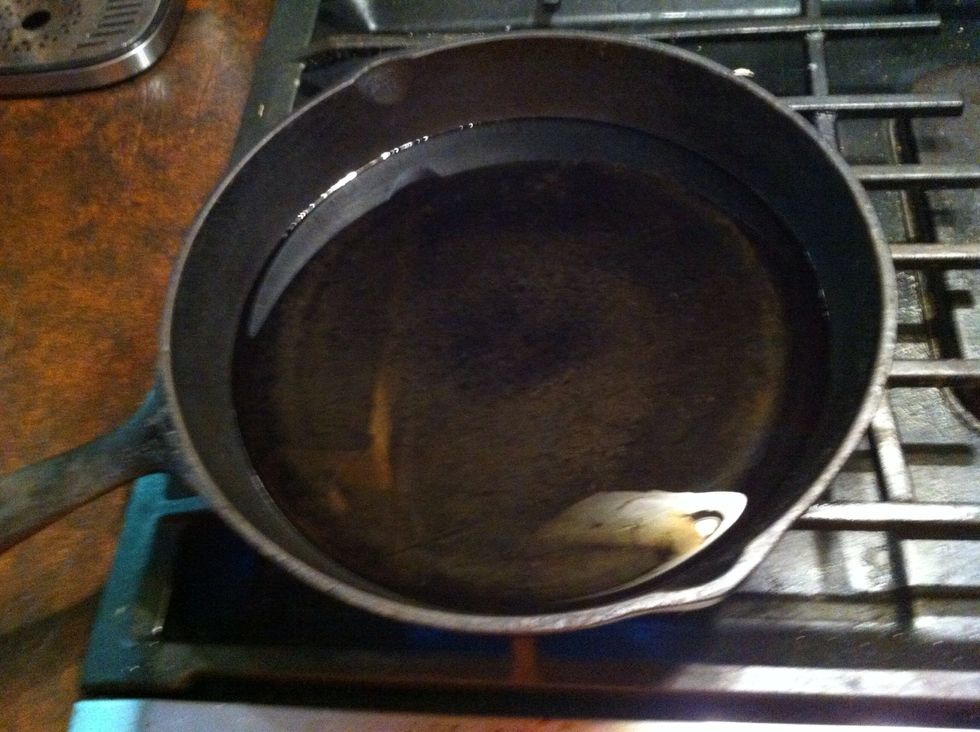 Fill about 1/2 inch of oil.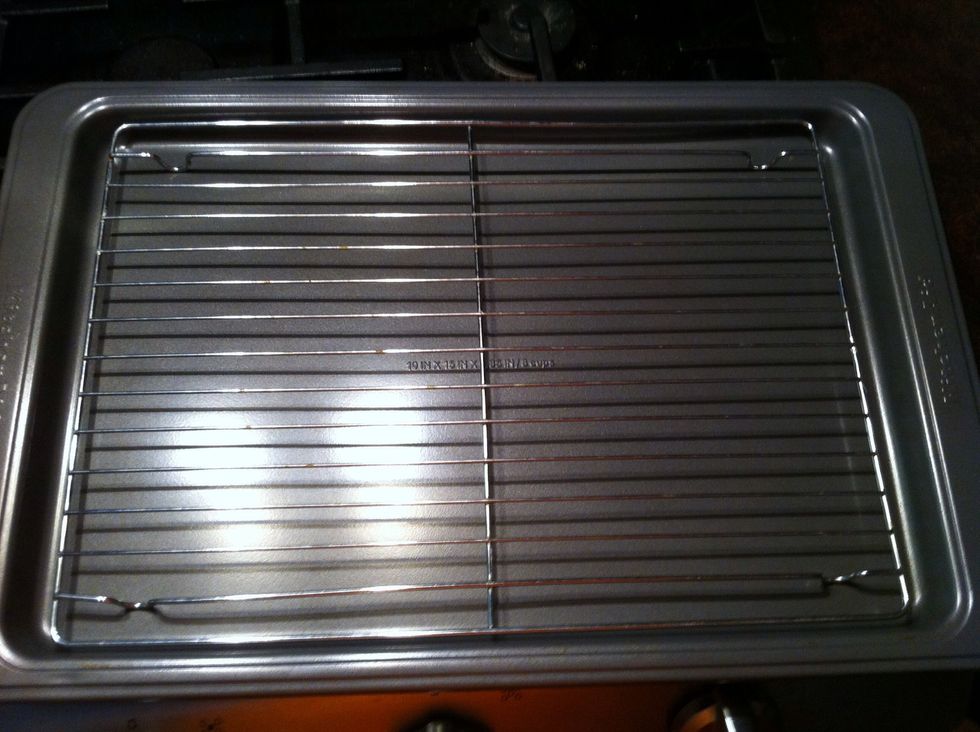 Now grab a cookie sheet and a wire rack.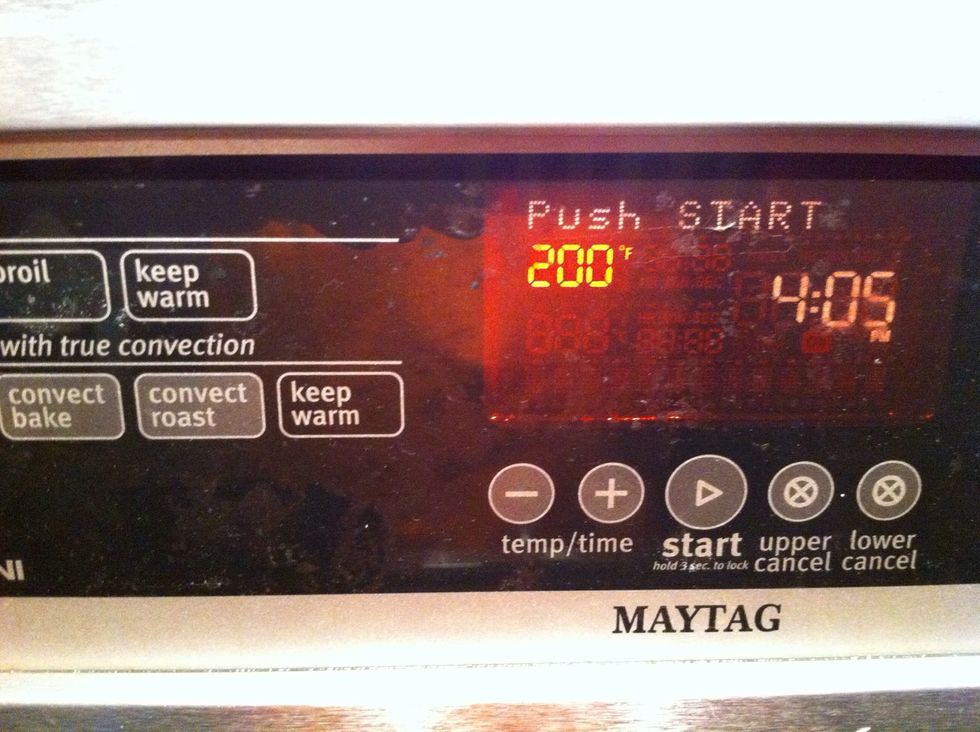 Preheat oven to 200 degrees.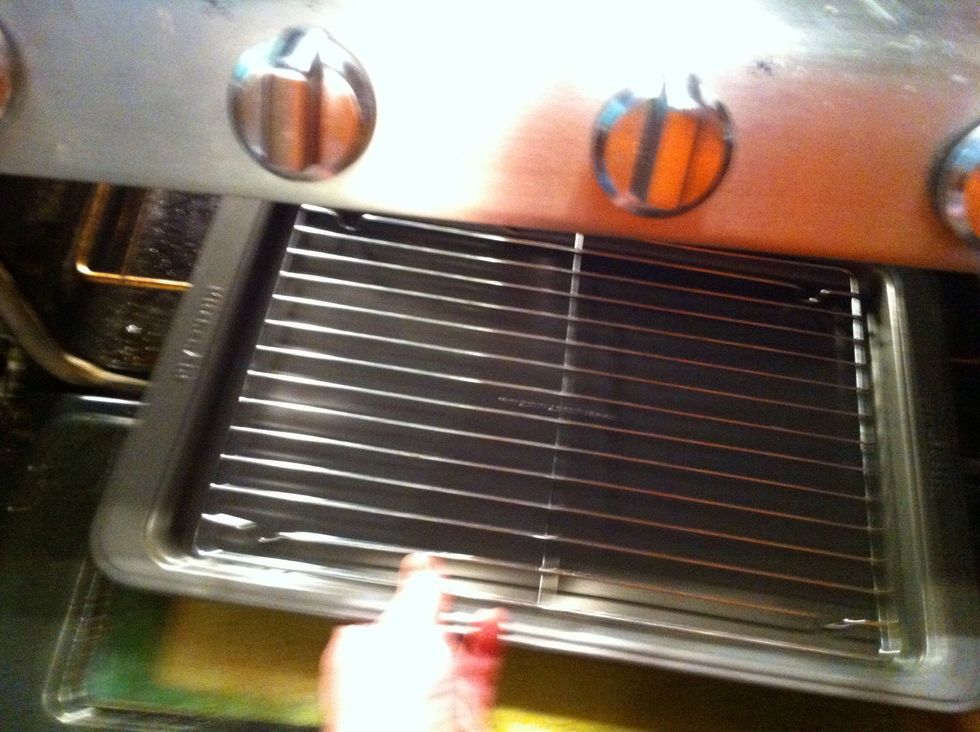 Place pan in to warm.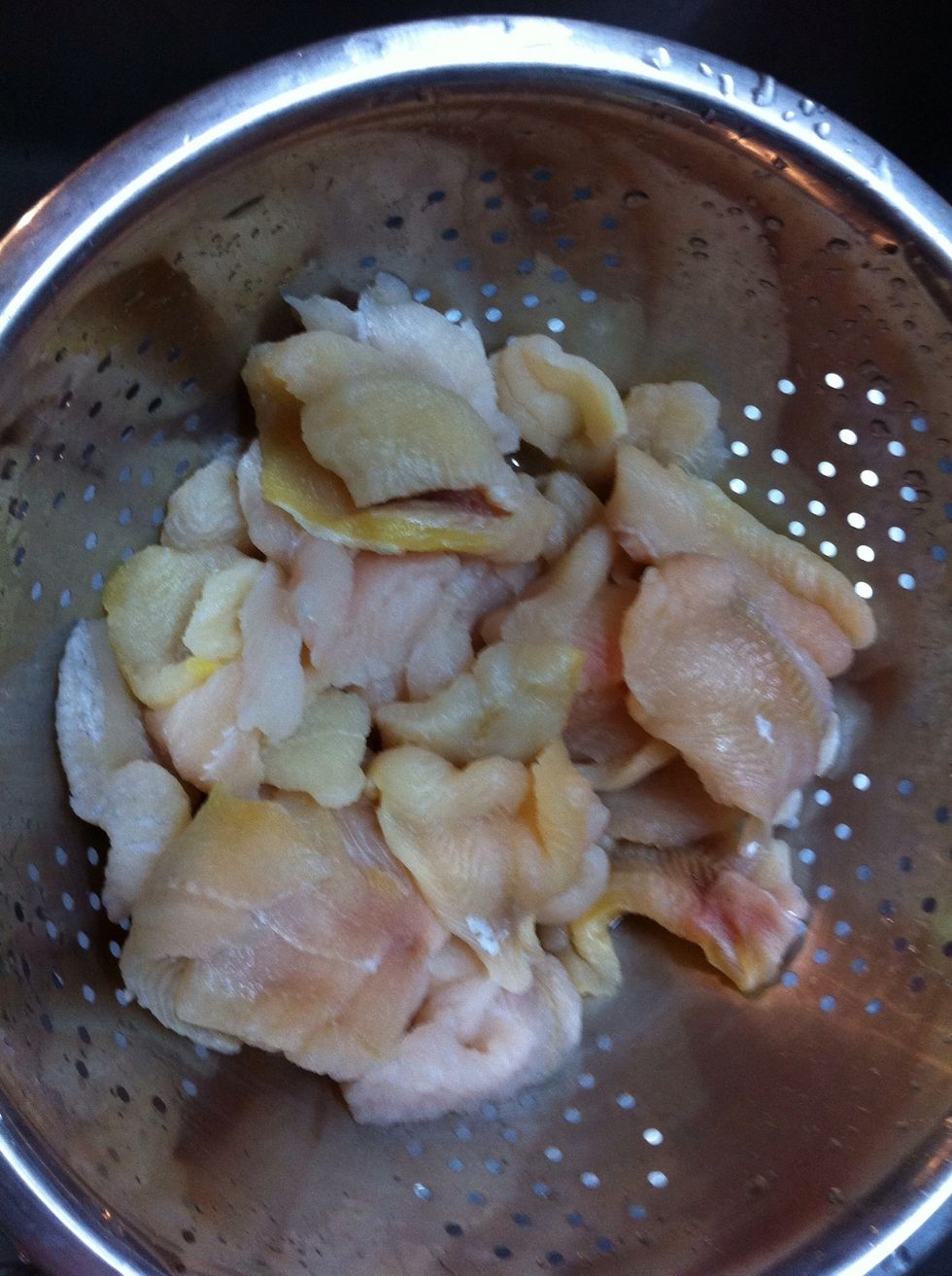 Now this mess once thawed looks like it had some bluegill in it. No matter, it will be just as good as the catfish if not better. Be sure to drain it well.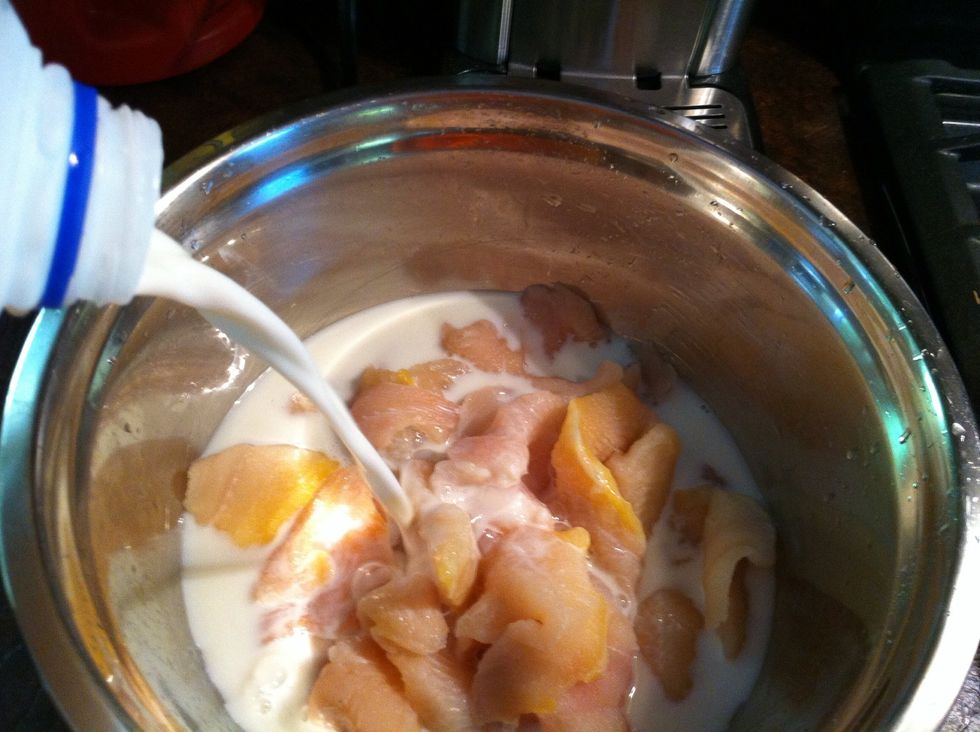 Pour over just enough milk to cover. You can use buttermilk or cream. As long as it has fat in it. The fat takes the game taste and makes the fish tender and flaky.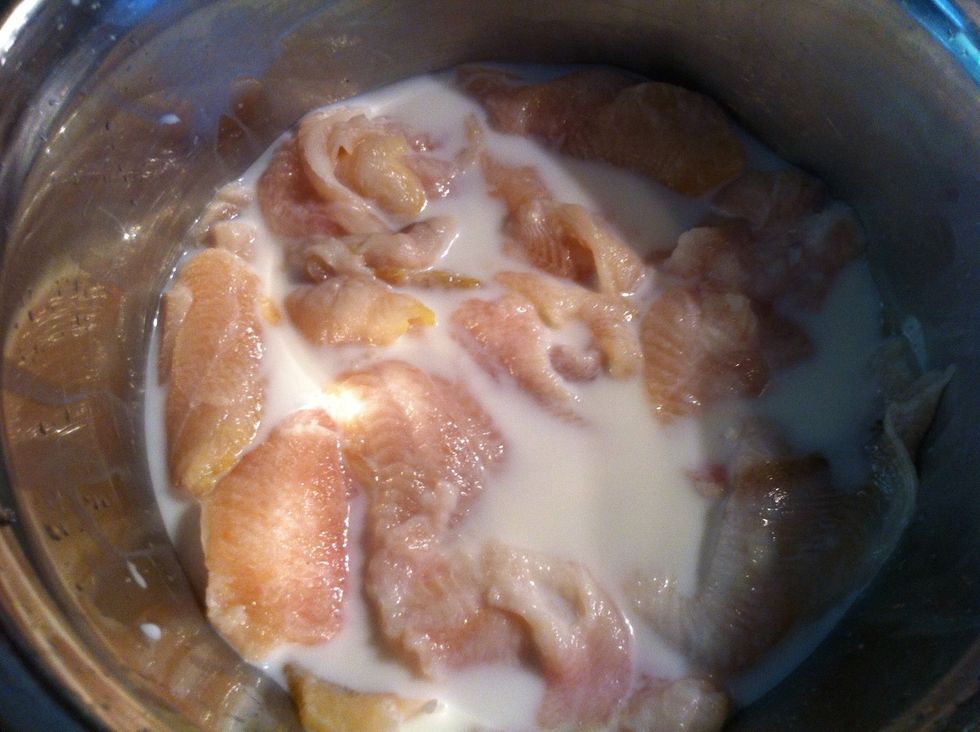 Keep covered until ready to fry. Can do this as early as night before if in the fridge.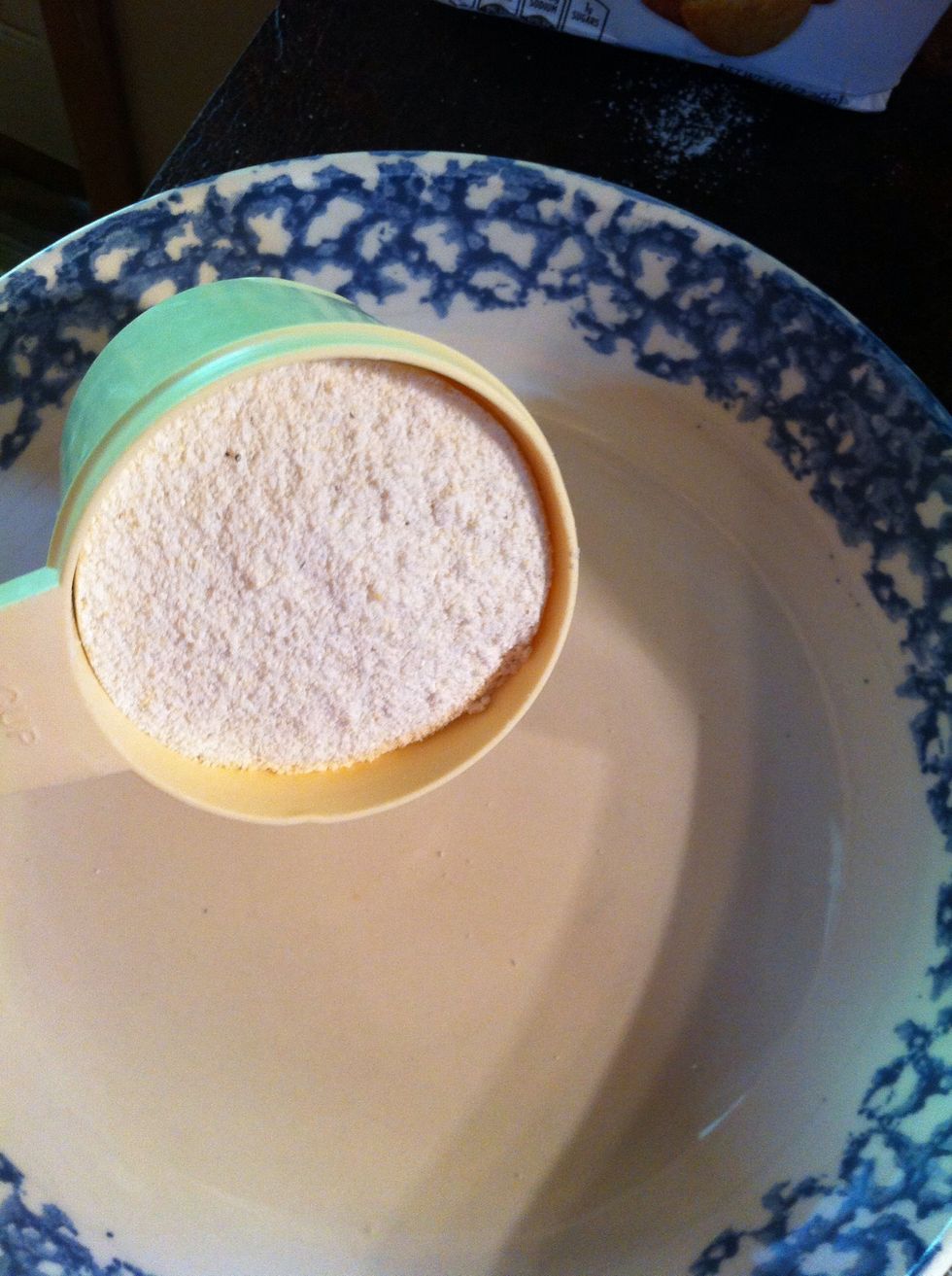 In another bowl, gather 1 cup of corn meal..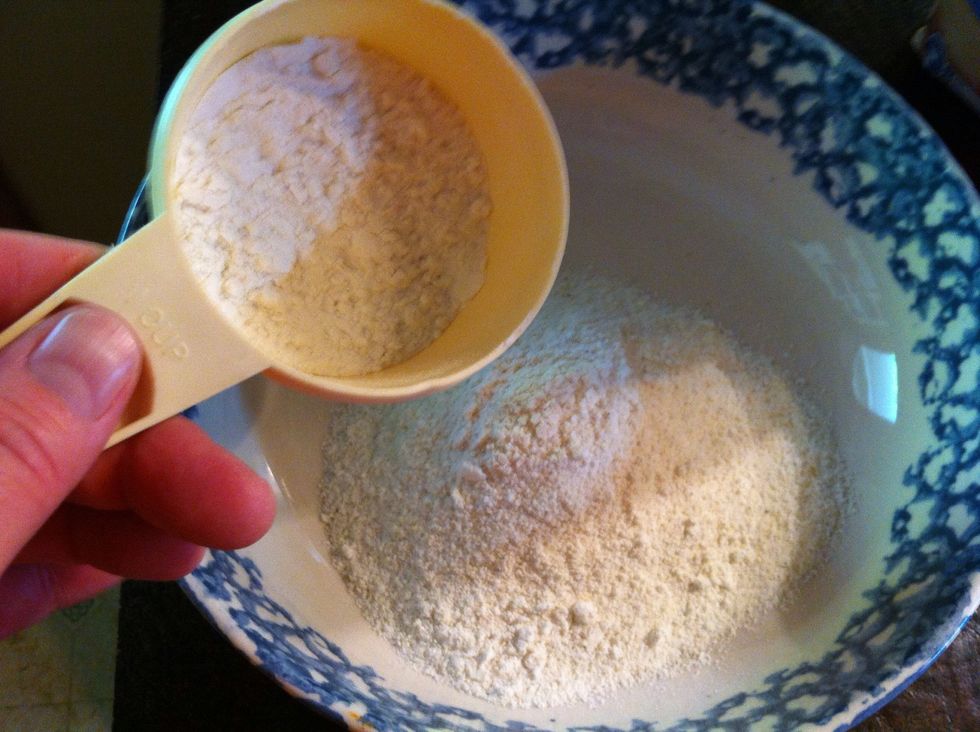 ..1/2 cup flour..
..1 teaspoon of granulated garlic..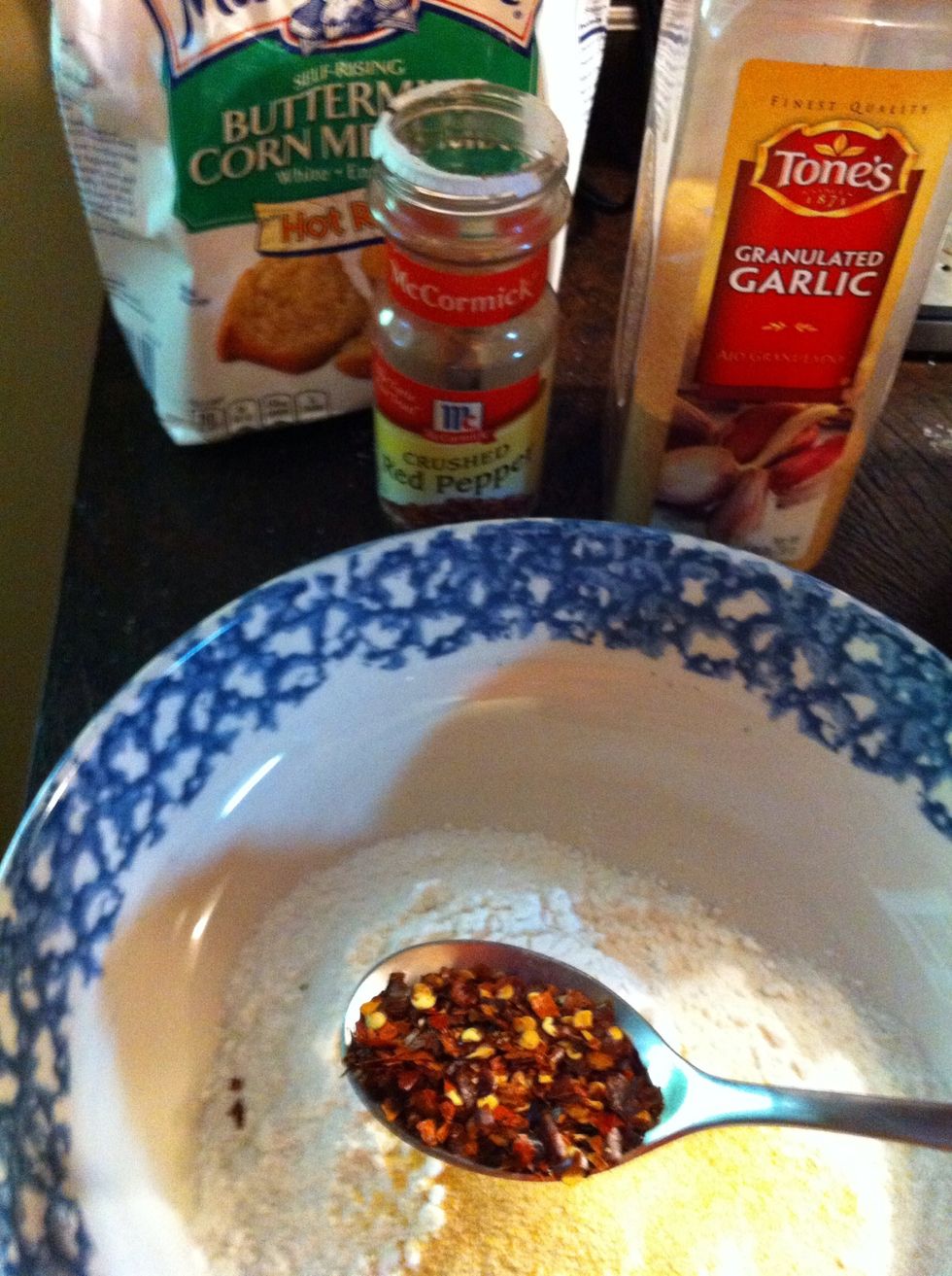 ..1 teaspoon crushed red pepper..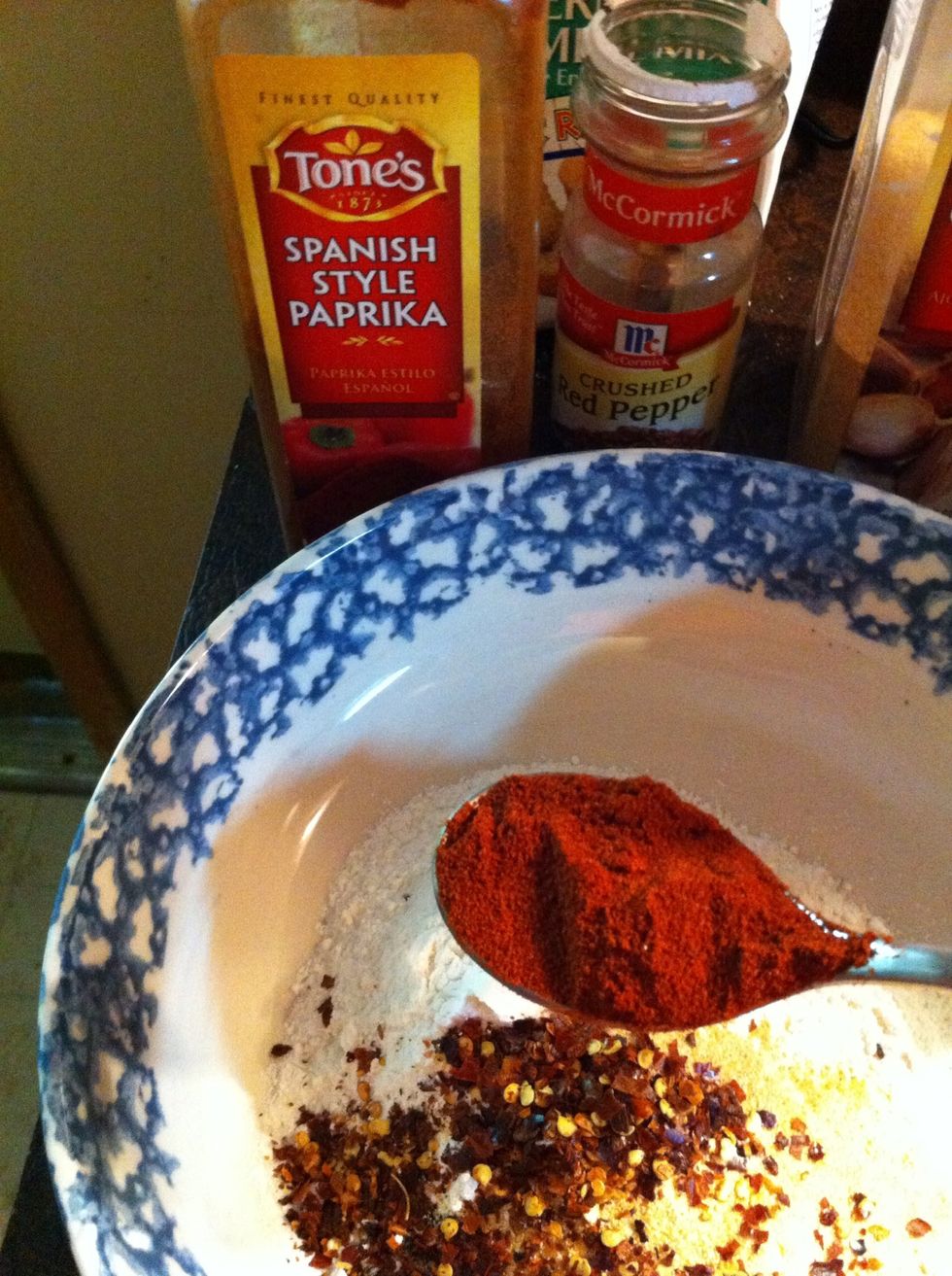 ..1 teaspoon of paprika..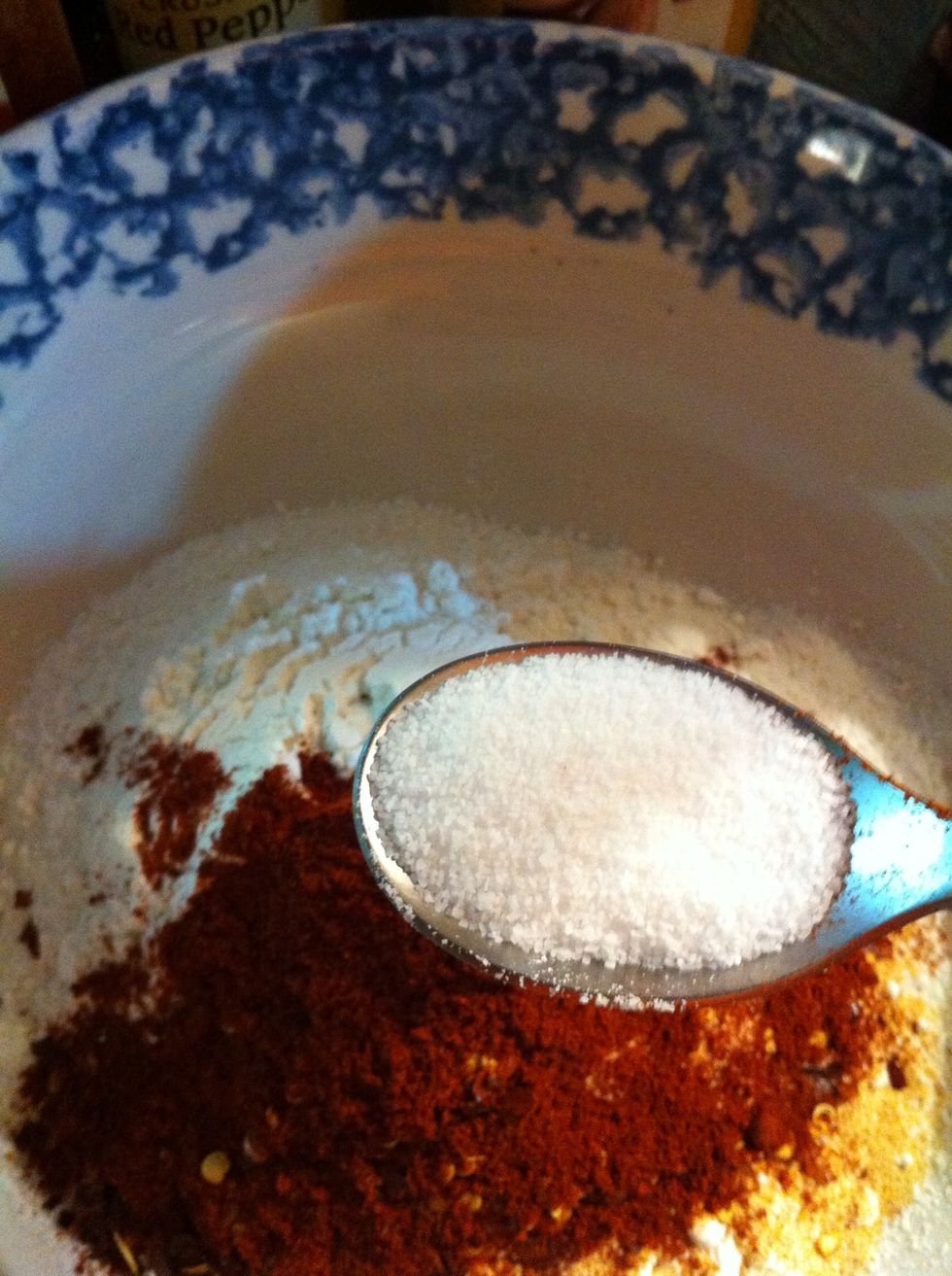 ..1 teaspoon salt..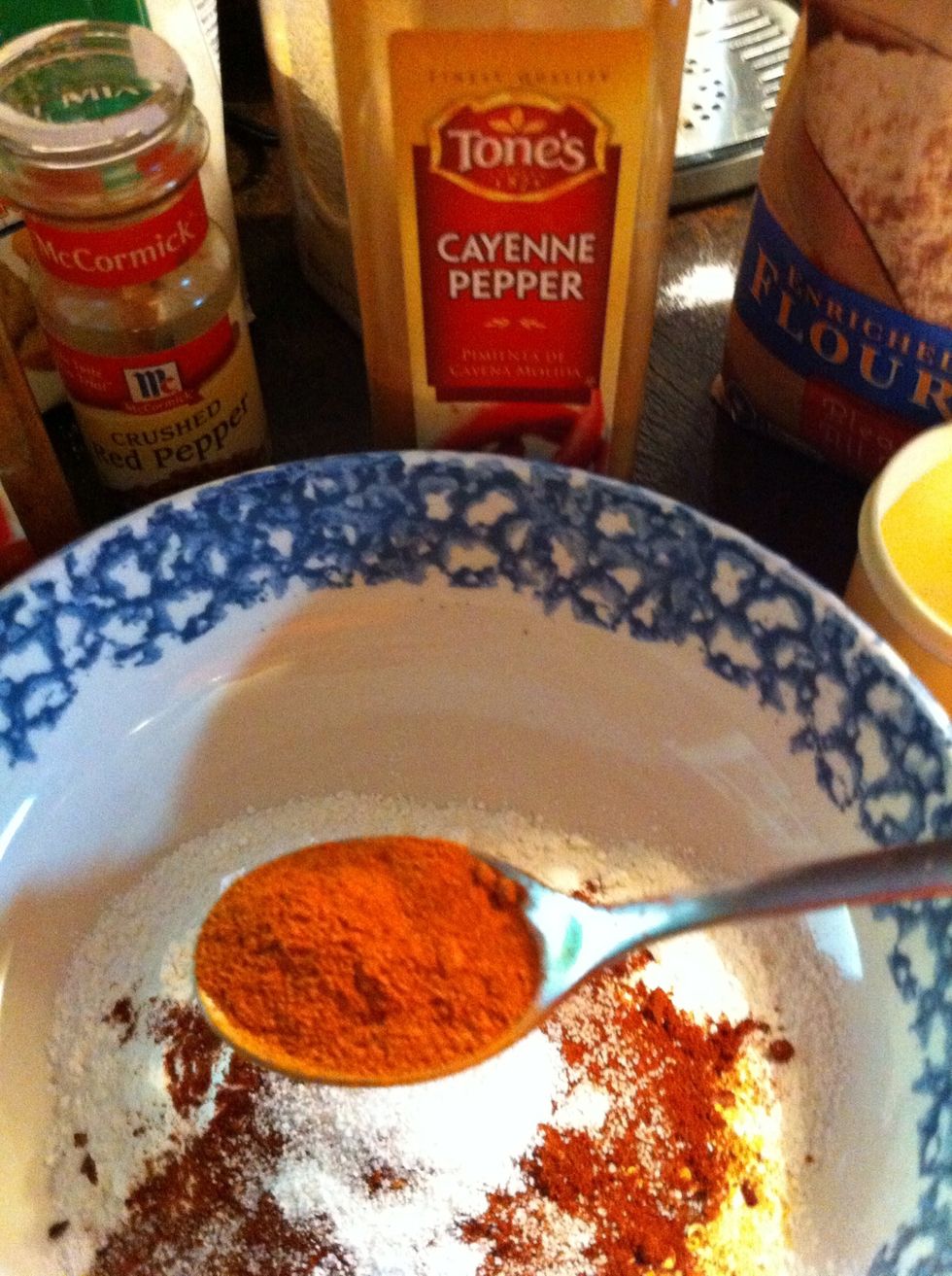 ..1 teaspoon of cayenne..
And 1 teaspoon of onion powder. Now mix it up.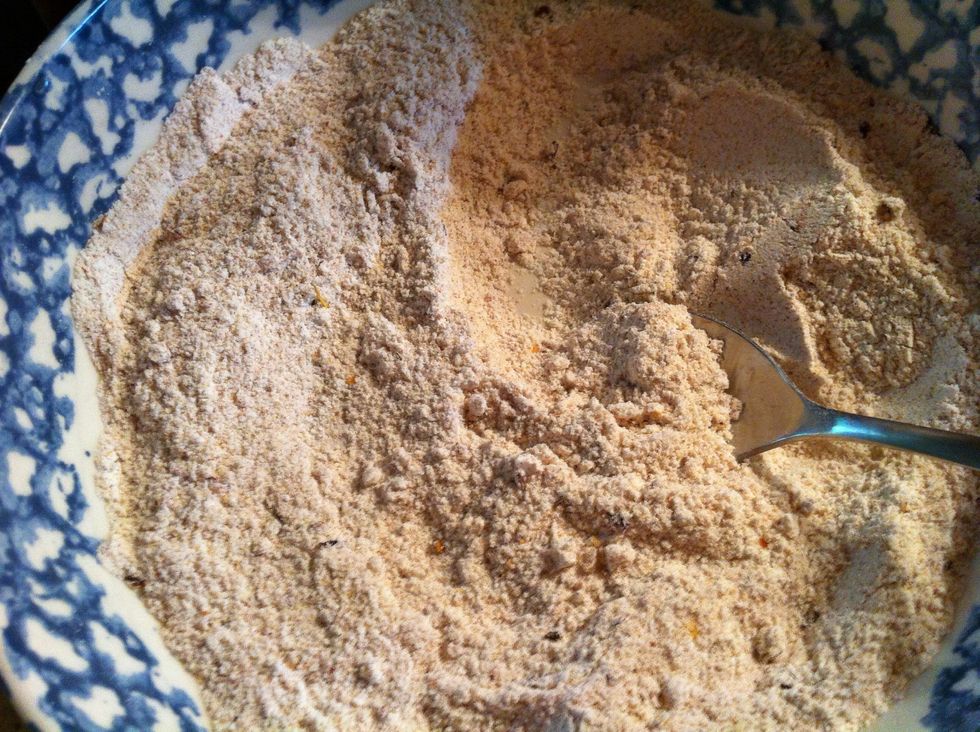 Back to our mix..all mixed up.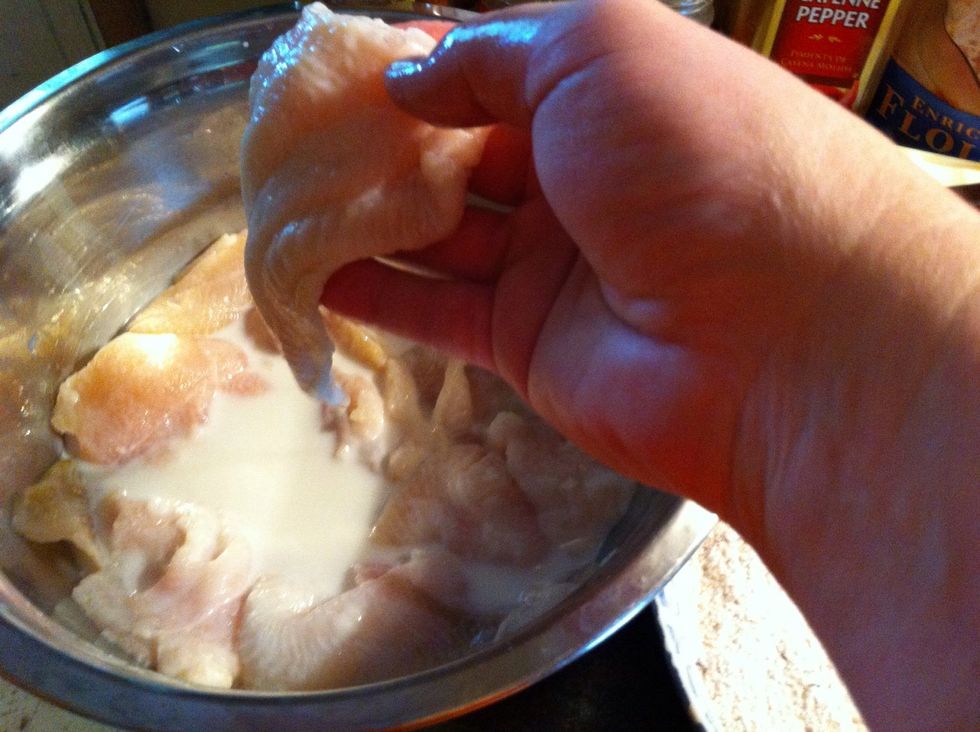 Grab a piece of fish out of the milk..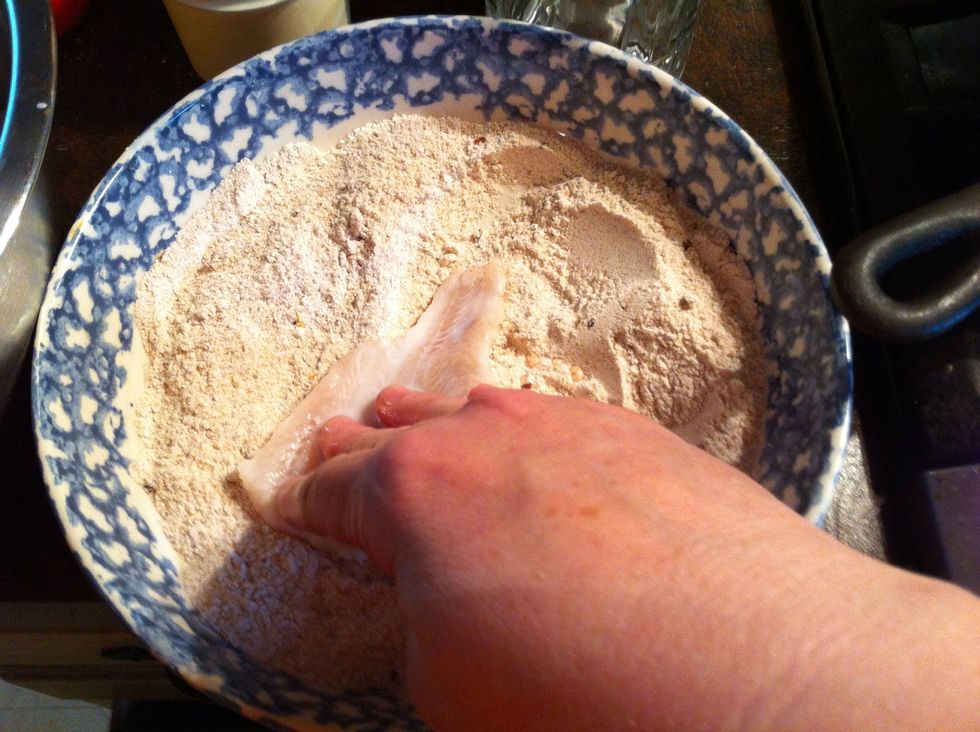 Lay the fish down to coat one side.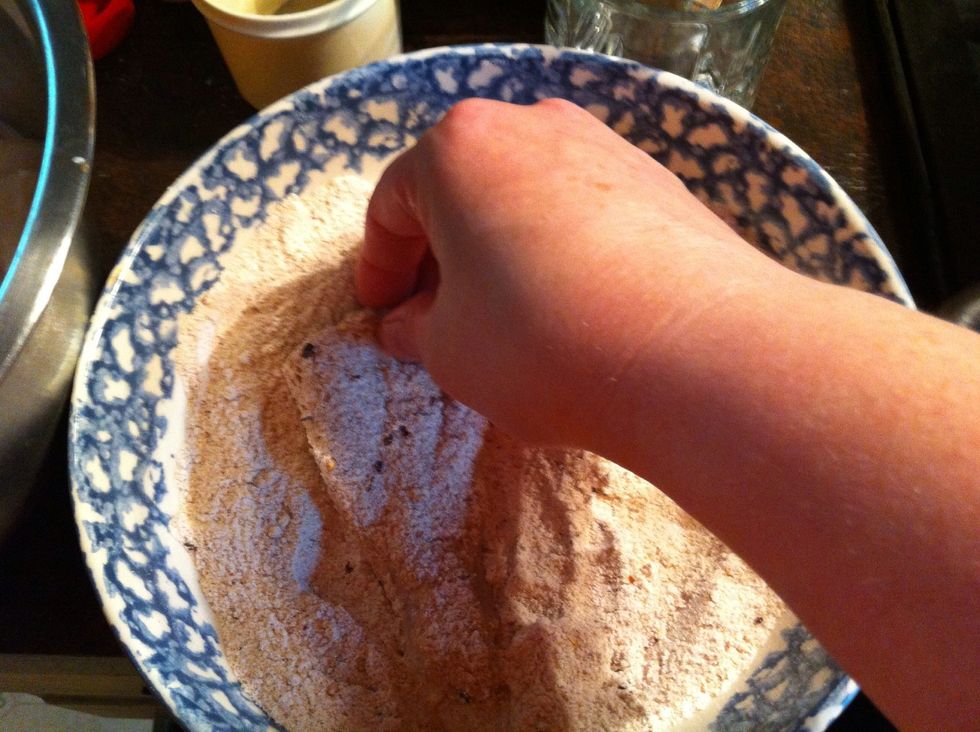 Flip and coat other side.
Drop easy in the hot oil.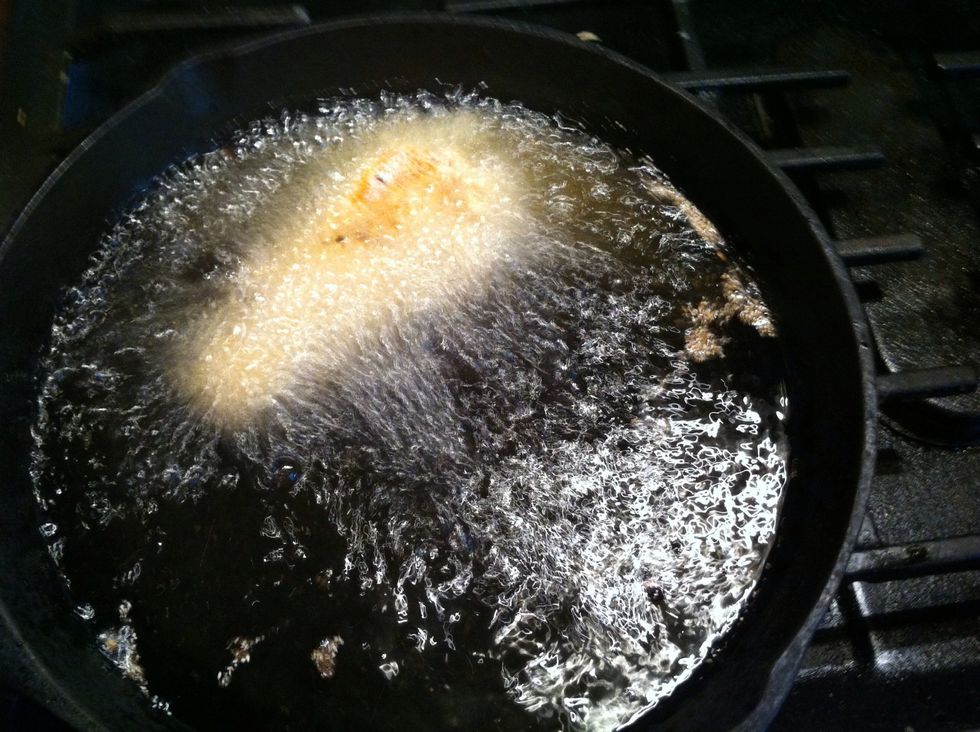 It will only take about a minute till needs turned.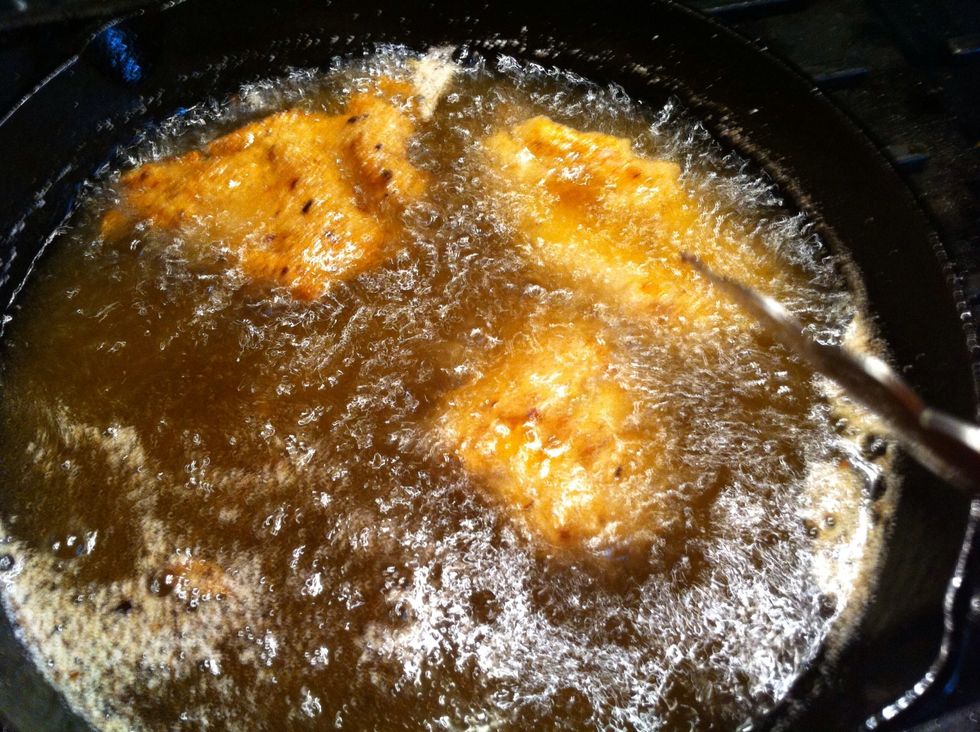 Turn when golden brown.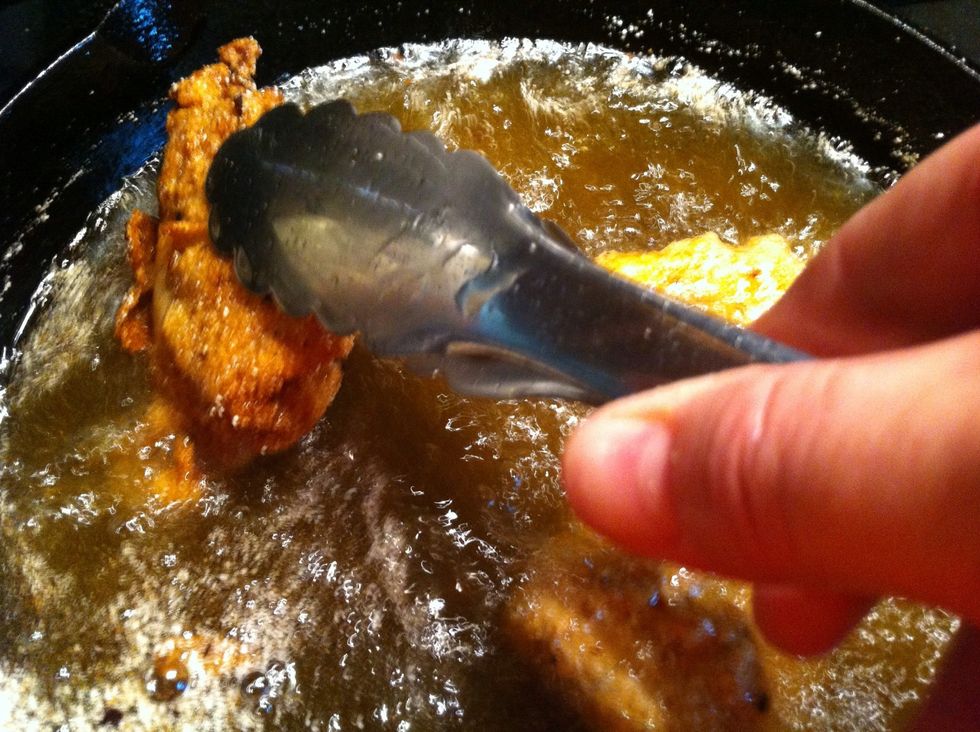 I like to use tongs.
When the fish is done, place on your tray in the oven to allow the fish to drain and stay warm until its all done.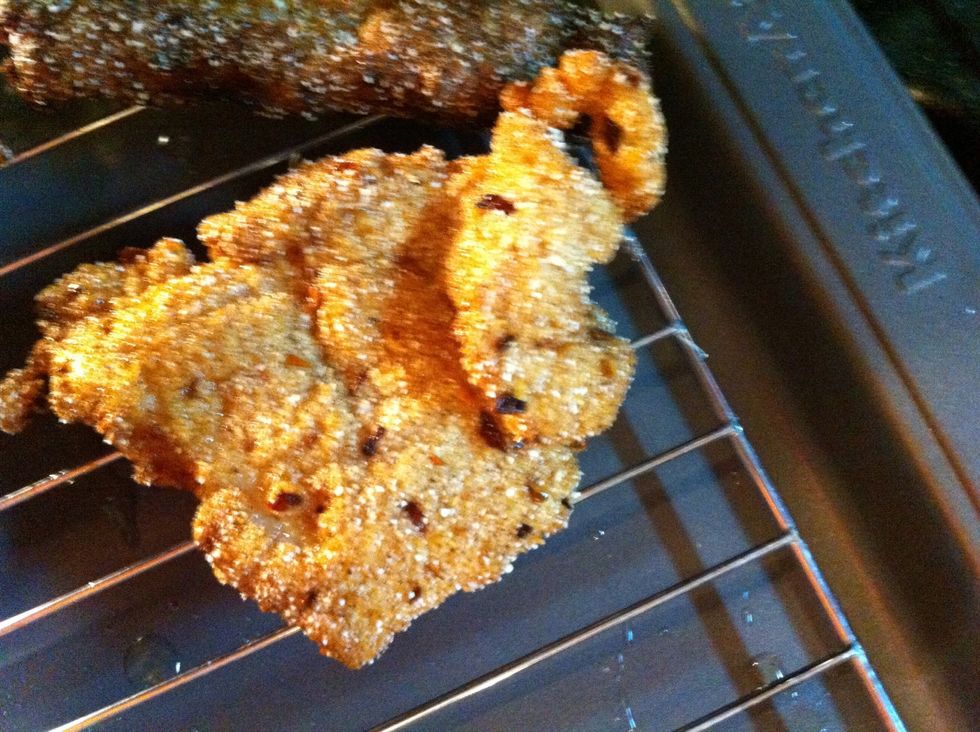 Yum-my! Fried Catfish! Serve with some fried taters, corn on cob and cornbread. Enjoy!
Mess of Catfish
Oil
Milk
1.0c Cornmeal
1/2c Flour
Seasonings
Lucy Hudnall
If you can't explain it to a 6 year old, you don't understand it yourself. -Albert Einstein