Clean and butterfly the entire length of the fish to prepare for stuffing.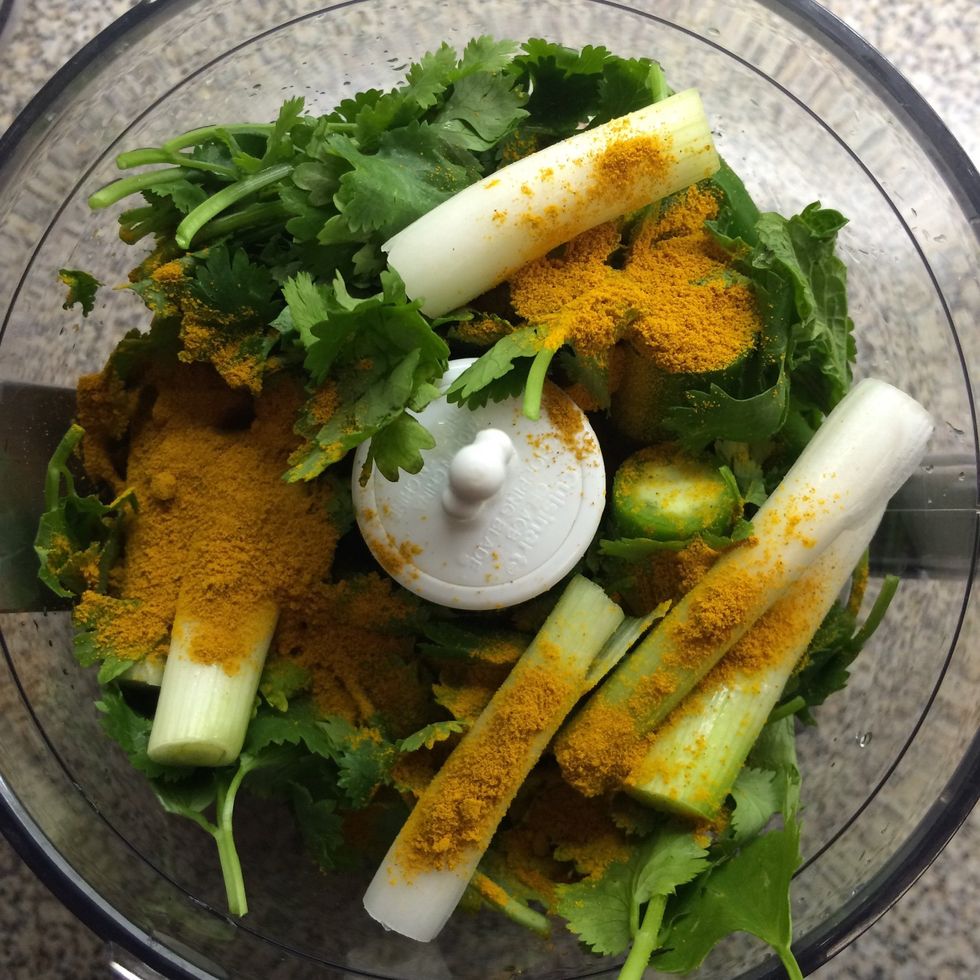 In a grinder, add 2 tablespoons of garlic olive oil, cilantro, serrano peppers, green onions, mint leaves and ground turmeric. Grind fine.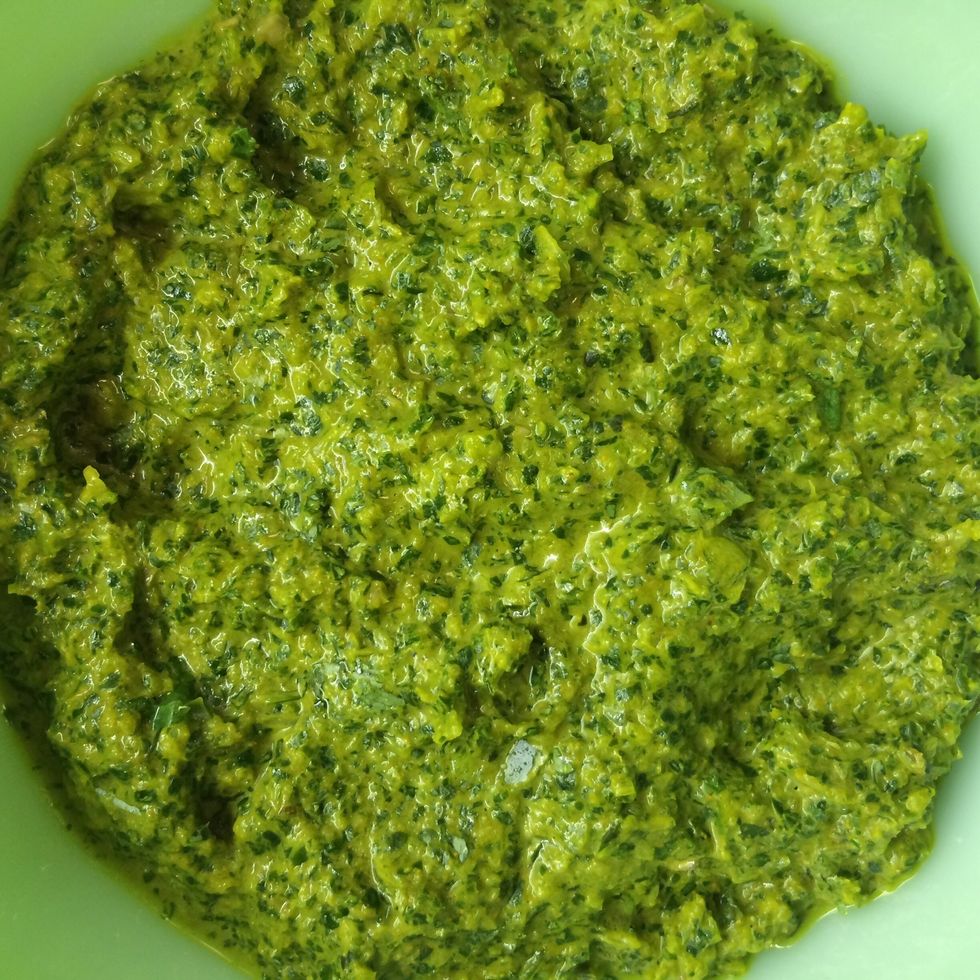 Add ginger paste, garlic paste, smoked paprika and salt to this mixture and stir well.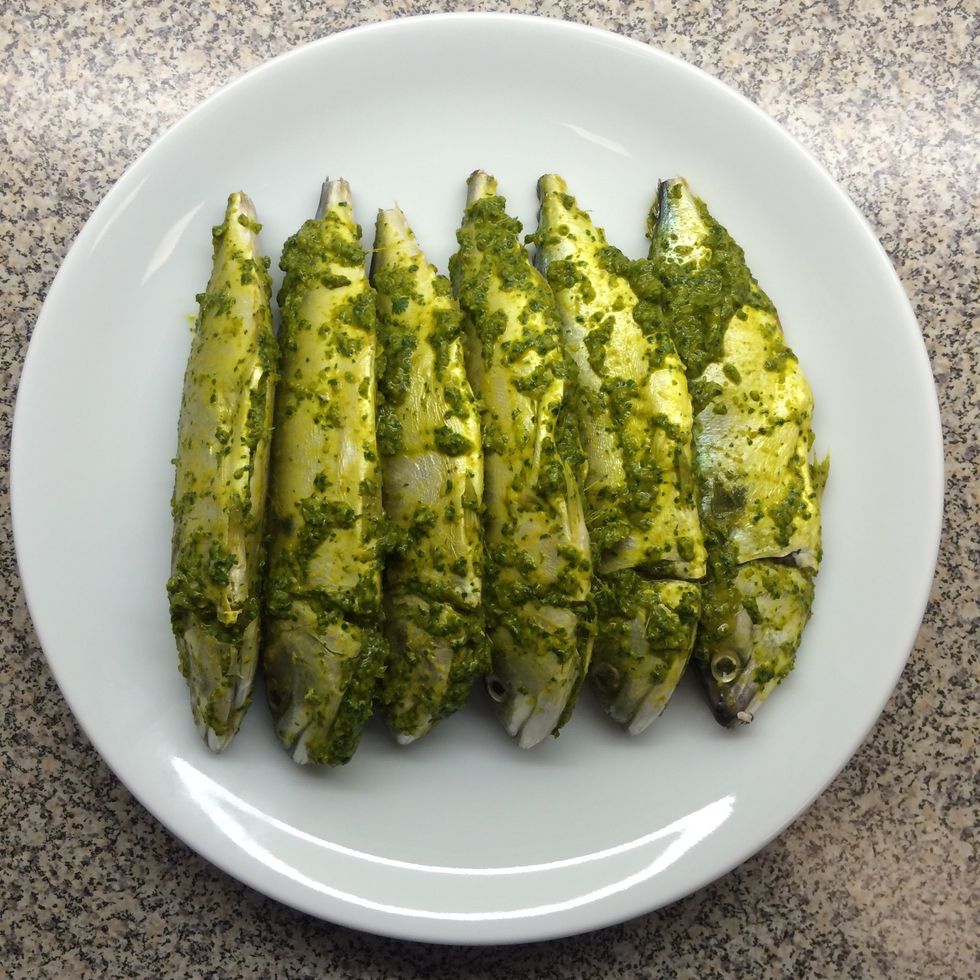 Stuff the fish with the mixture and also apply generously to the fish. Keep aside for 1 hour and allow the fish to marinate.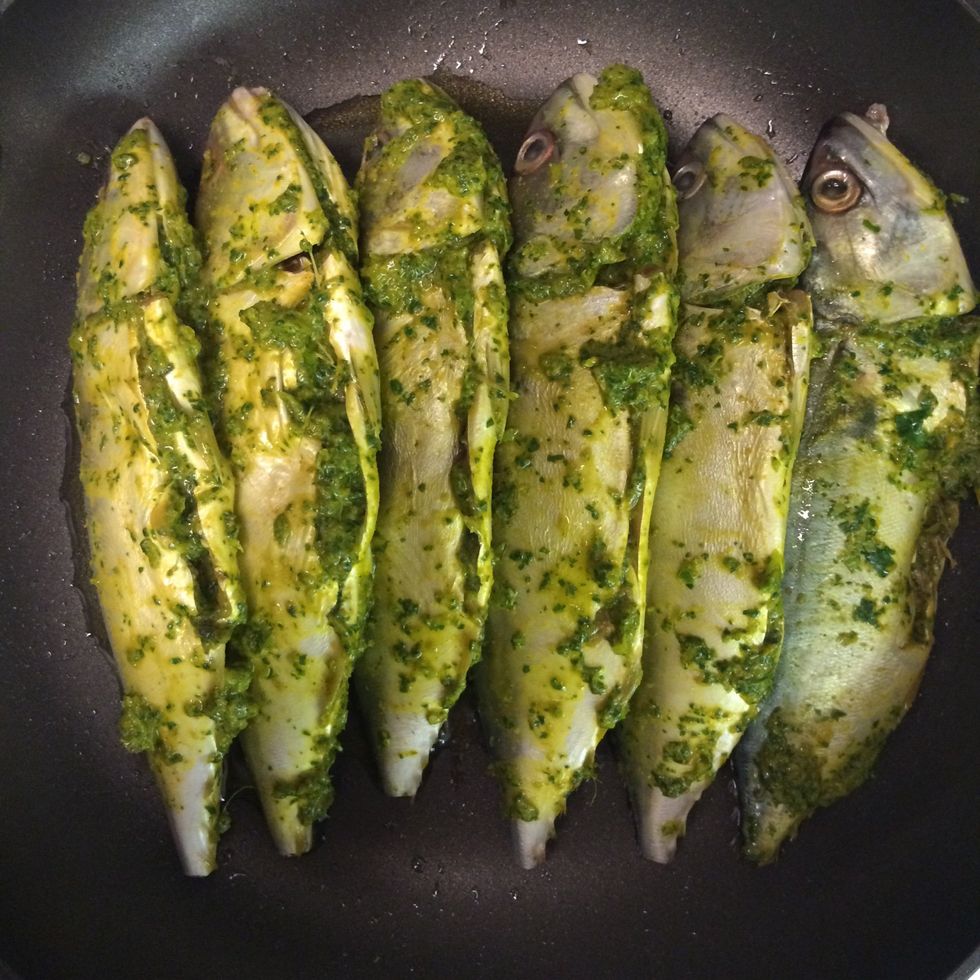 In a non stick pan over medium heat, add 2 tablespoons of garlic olive oil and shallow fry the fish until cooked.
Squeeze one lime over the cooked fish and serve hot. Enjoy with caution as this fish particularly has a lot of bones.
6.0 Indian Mackerel
4.0Tbsp Garlic Olive Oil
1.0bnch Cilantro
1.0bnch Green Onions
2.0 Serrano Chili Peppers
6.0tsp Mint Leaves
1.0tsp Ground Turmeric
1.0tsp Smoked Paprika
1.0tsp Ginger Paste
1.0tsp Garlic Paste
1.0tsp Salt
1.0 Lime's Juice