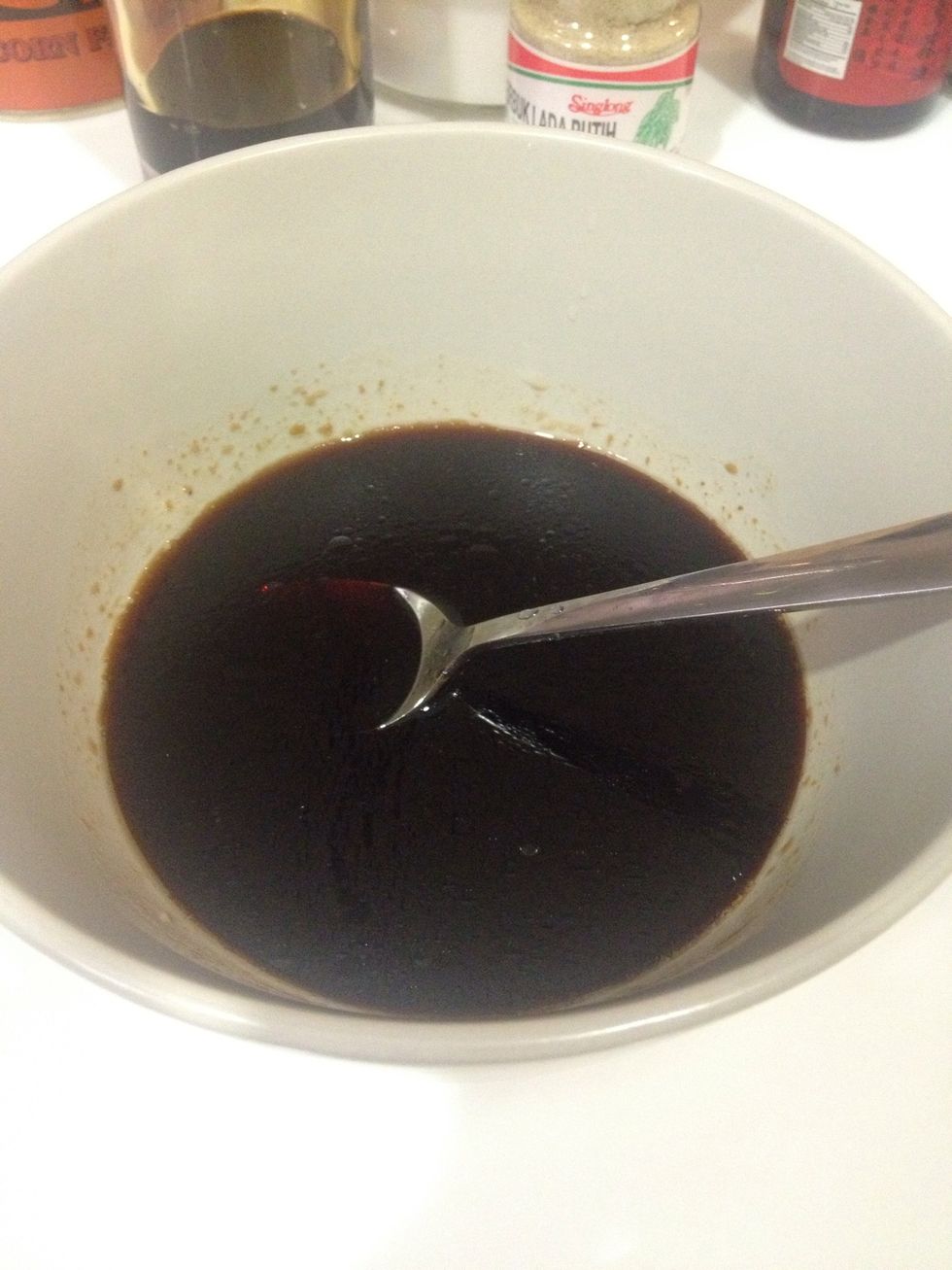 Prepare the sauce. Dark soy sauce, soy sauce, salt and add some water to mix well.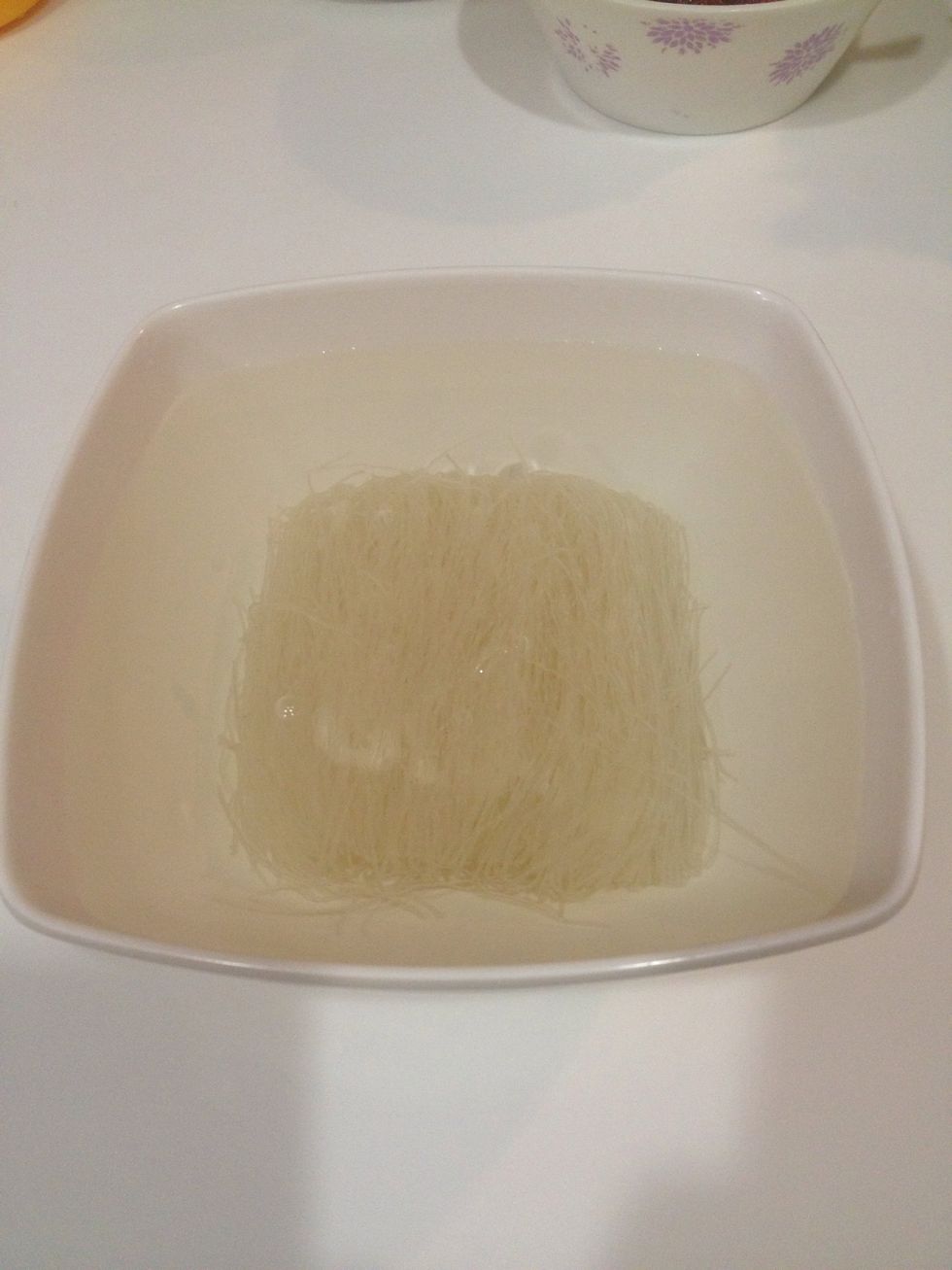 Soak the rice vermicelli in water.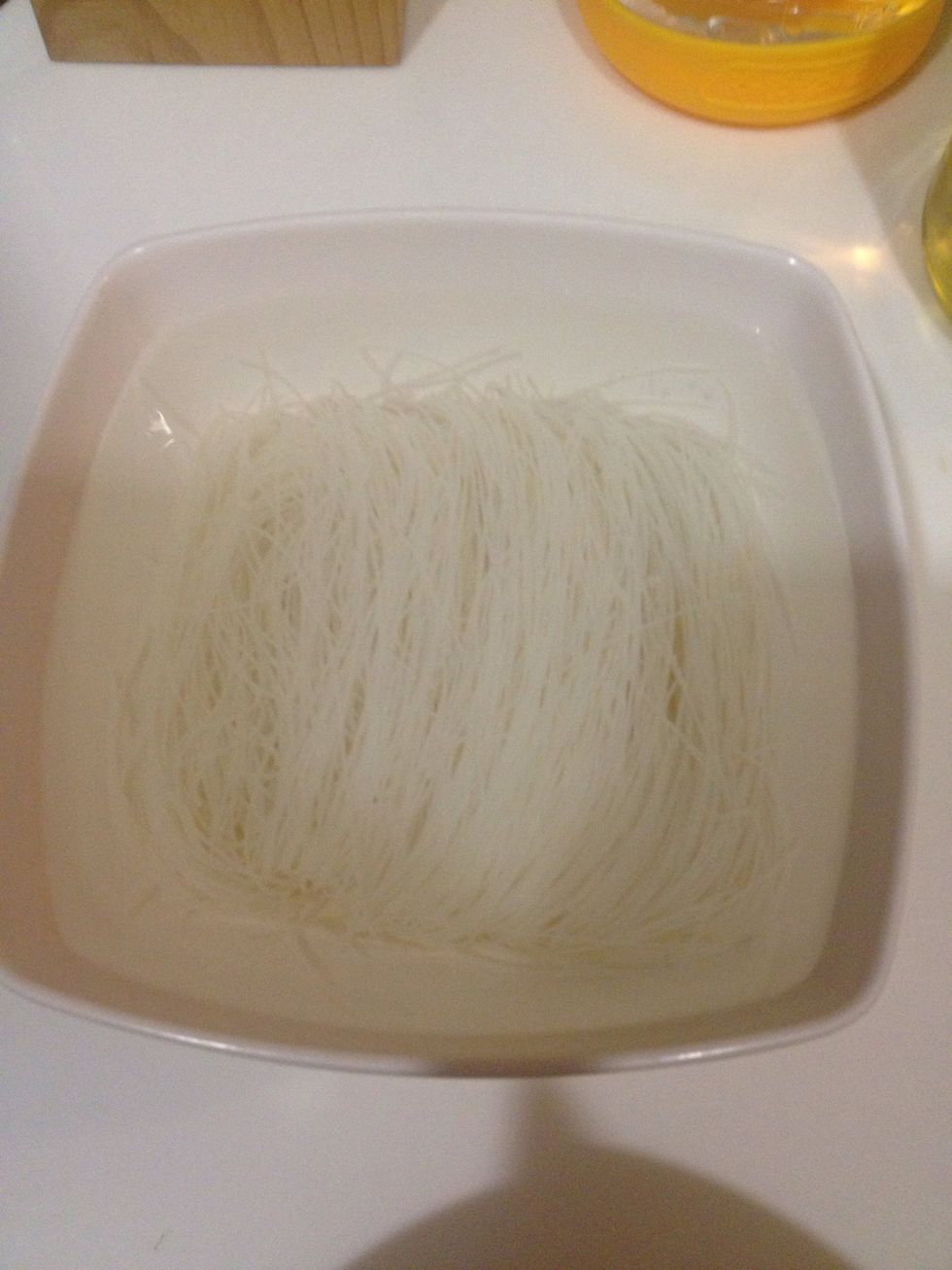 When the rice vermicelli turn white, discard the water. Usually takes bout 5-10 minutes.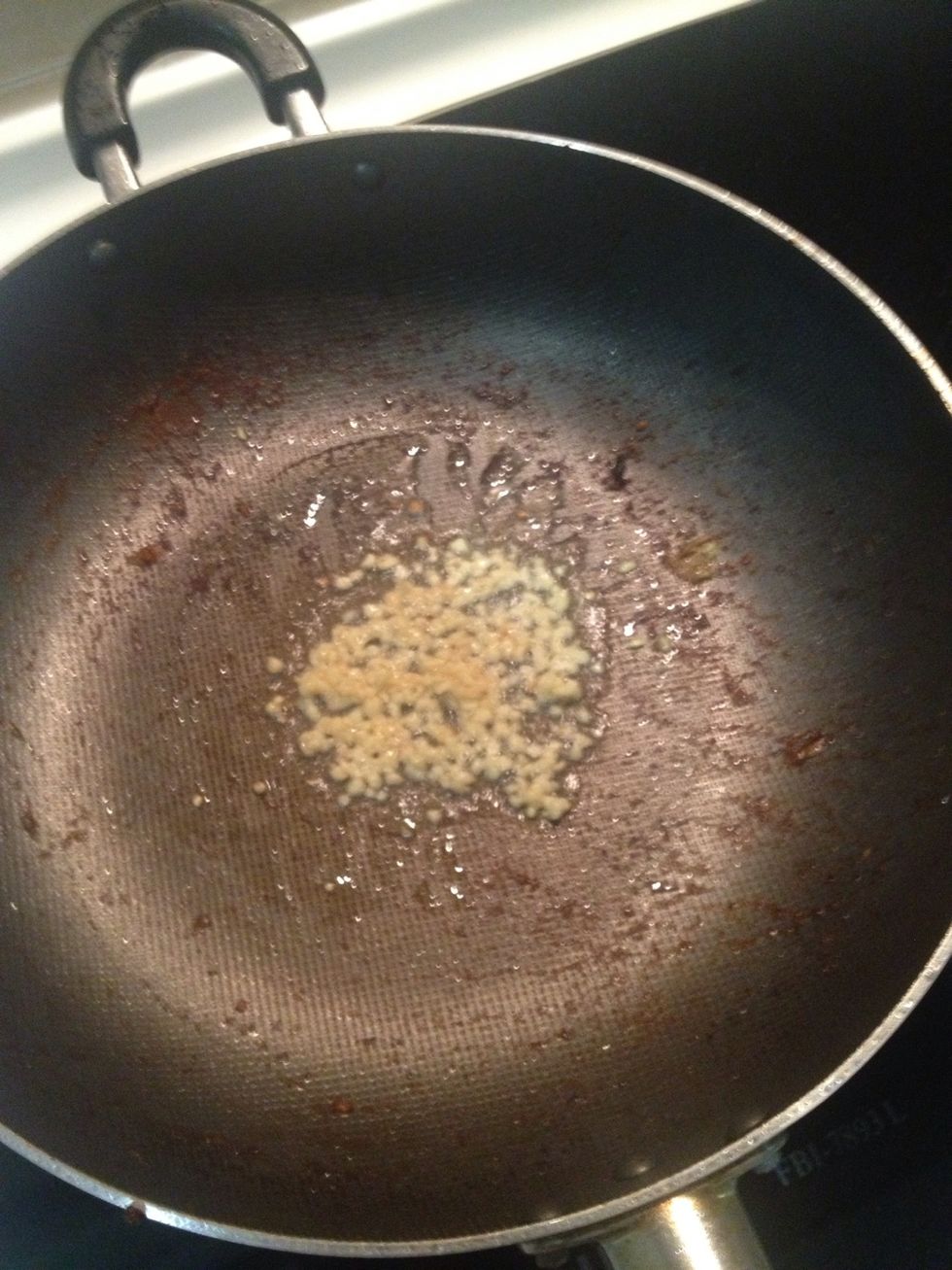 Pour some cooking oil into a pan and add some chopped garlic in.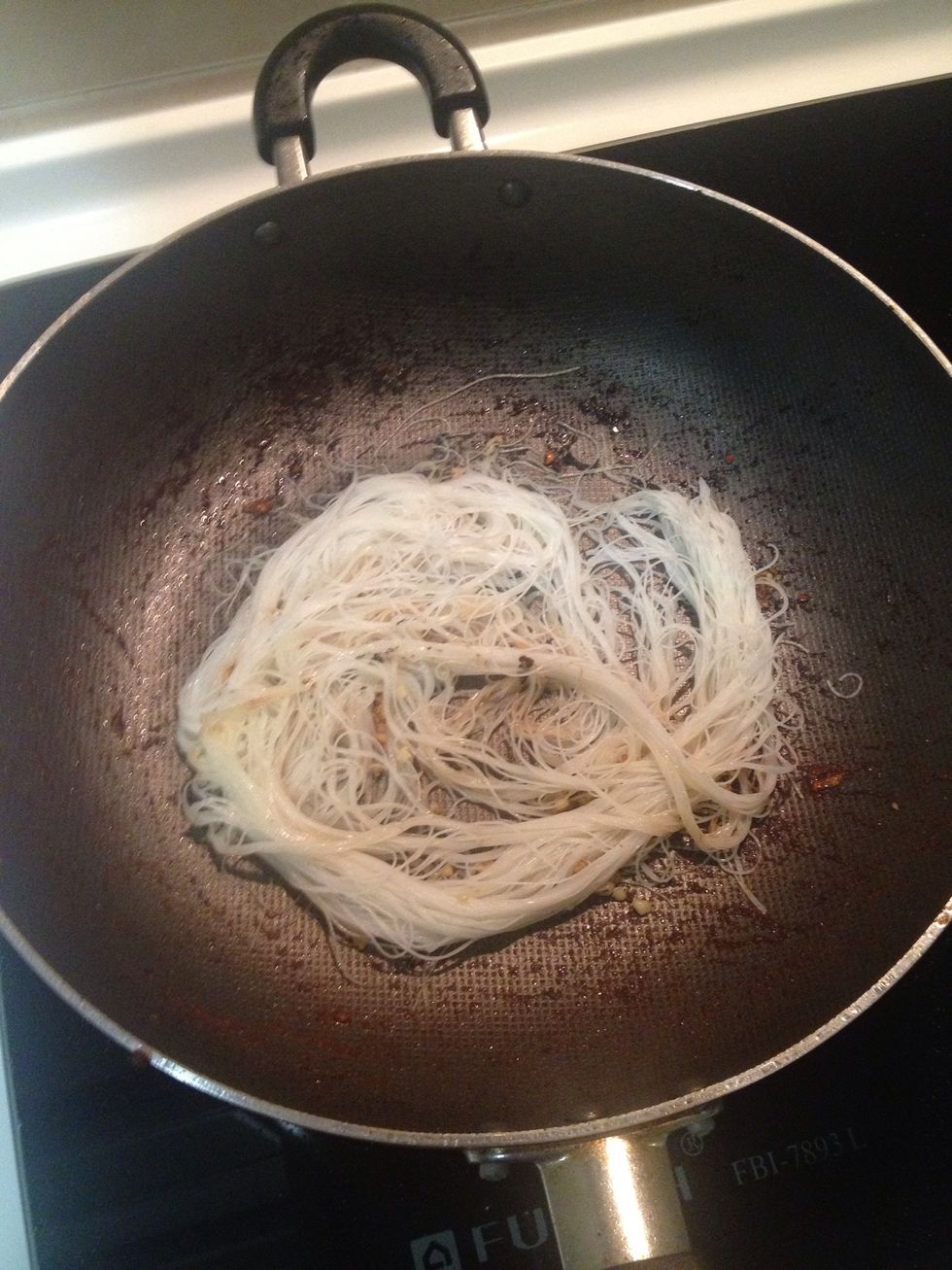 When the garlic turn golden brown, add the rice vermicelli in.
Add little bit of sauce, not all of them and stir fry to mix well.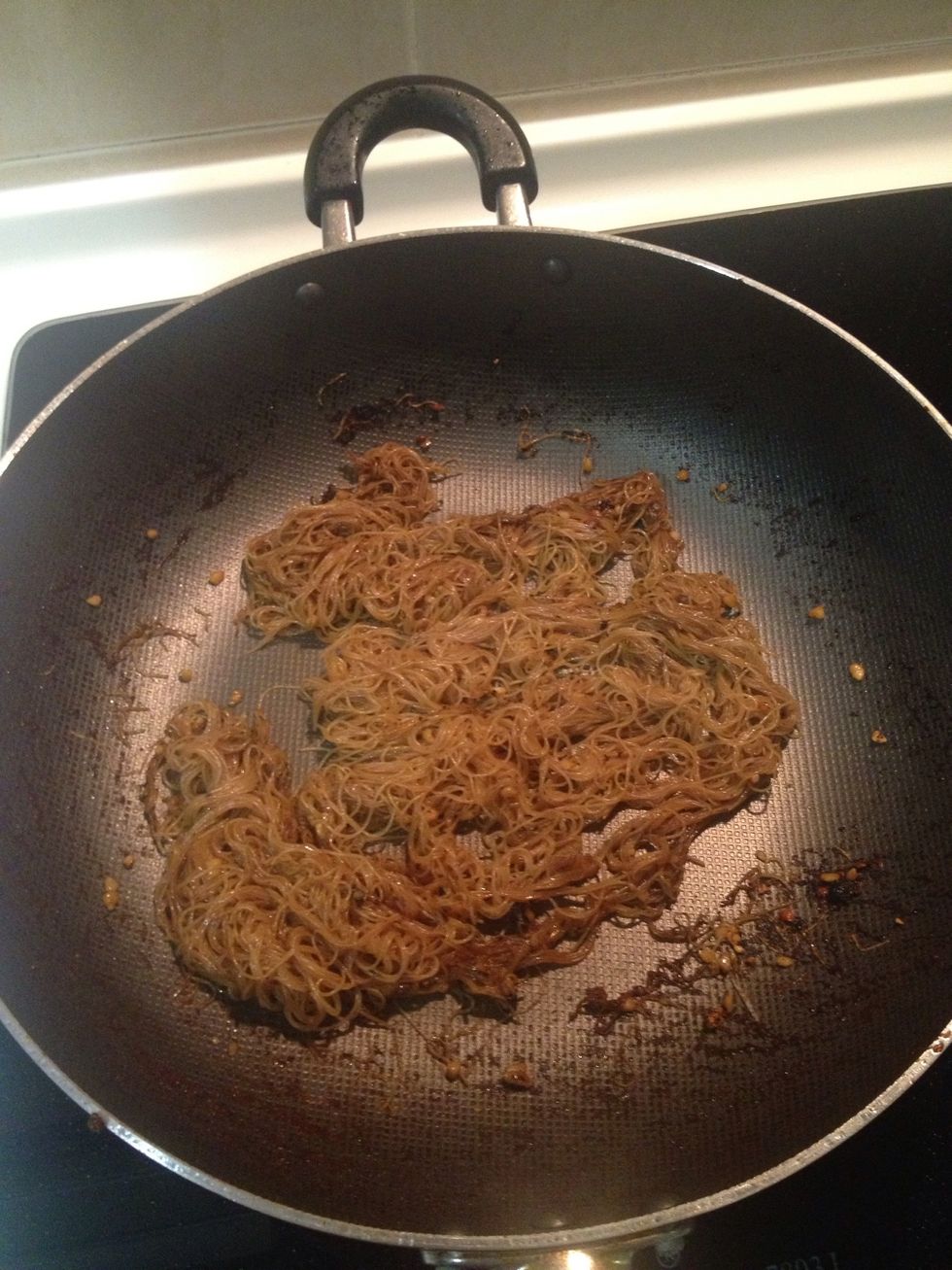 Keep frying in low heat, make sure it absorbs all the water. Note: if you find the color too dark, just add some plain water.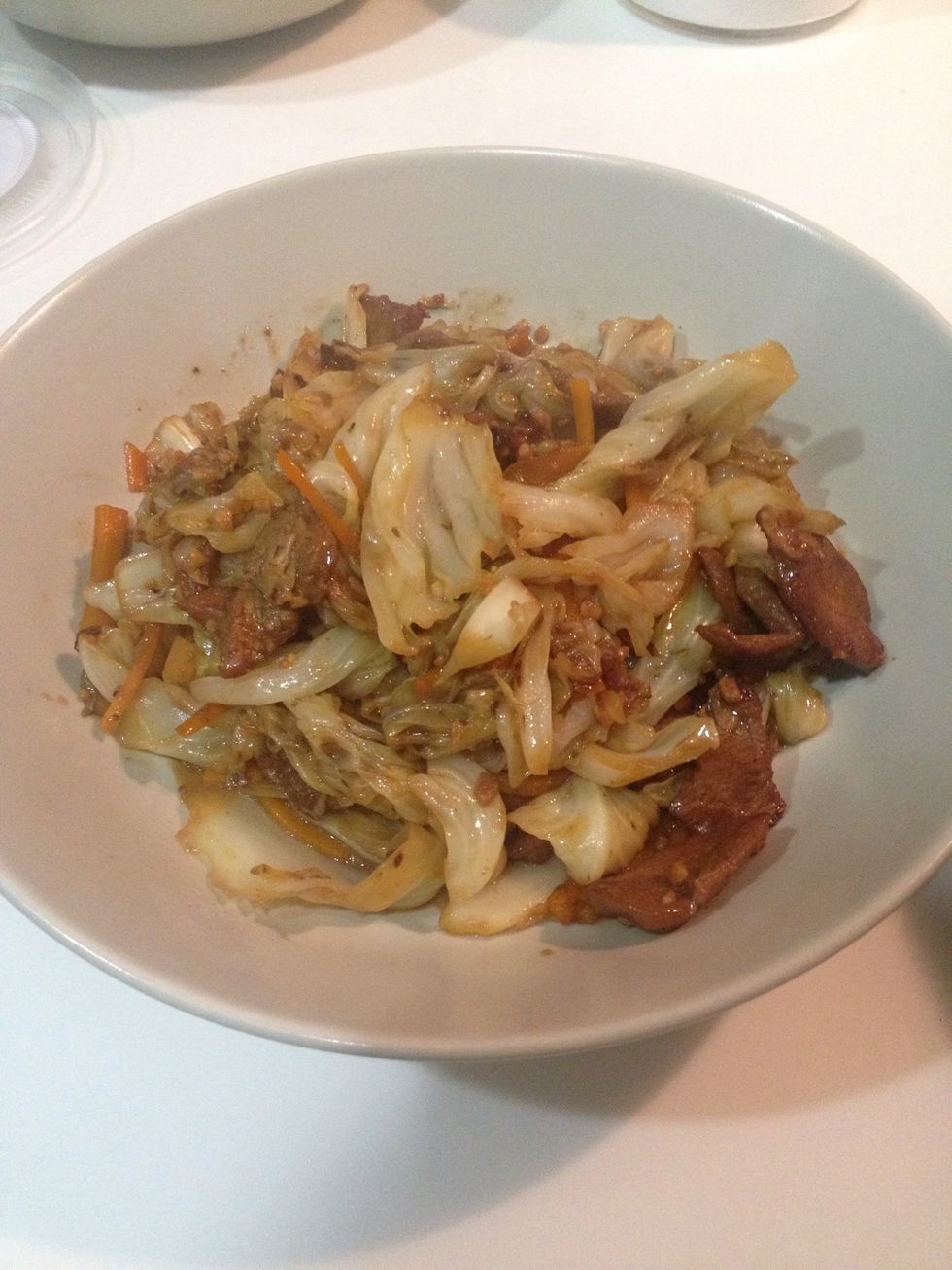 Pls refer to my previous guide how to stir fry cabbage.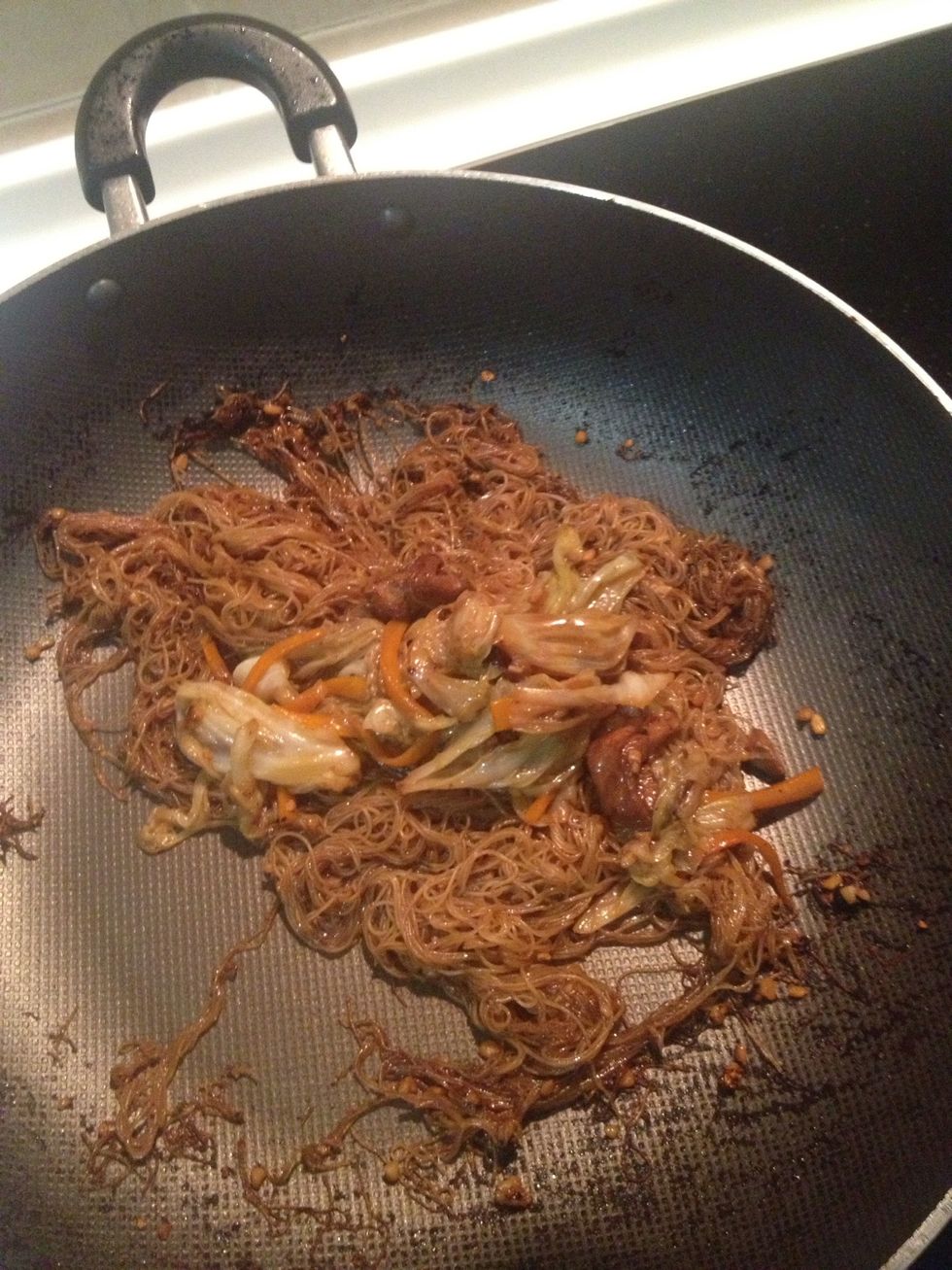 Add the cabbage in and mix well. At this stage, I don't think you need to add anymore salt but taste your rice vermicelli before you serve.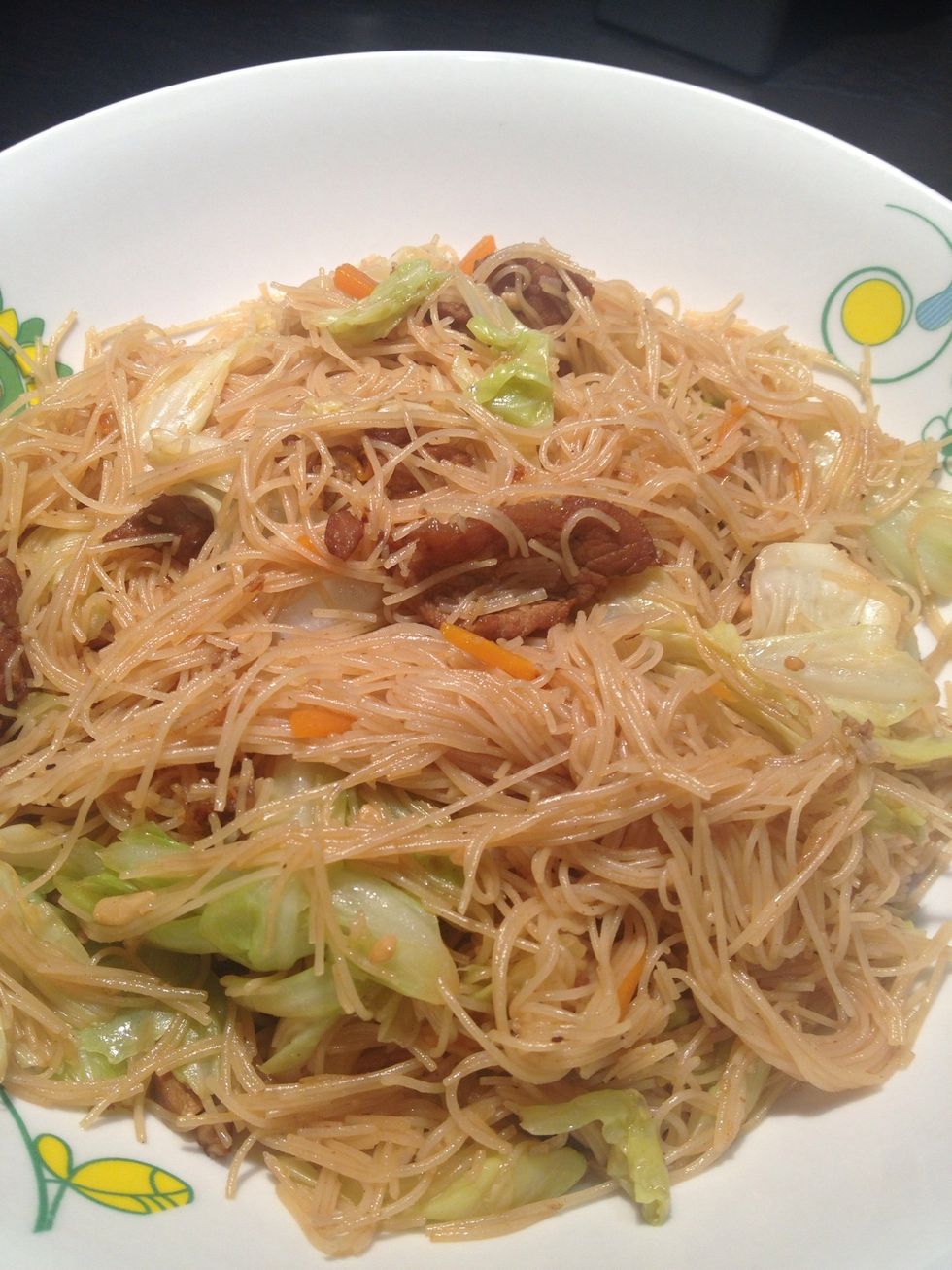 Enjoy! 😍
2.0 Rice vermicelli
0.0tsp Salt
0.0tsp Soy sauce
0.0tsp Dark soy sauce
50.0ml Water
1.0Tbsp Chopped garlic
2.0Tbsp Cooking oil