How to fry panfish fillets crisp outside, tender inside!
This has been our family method for preparing fresh panfish from our Minnesota lakes for decades. Simple ingredients! Simple instructions! Crisp, delicious, boneless fillets every time!
4799
Note: see my guide "Fillet (BONELESS) Fresh Panfish you Catch." My husband shows step by step how to fillet them. I have perfected this fish coating / frying method 40 years. These never taste fishy!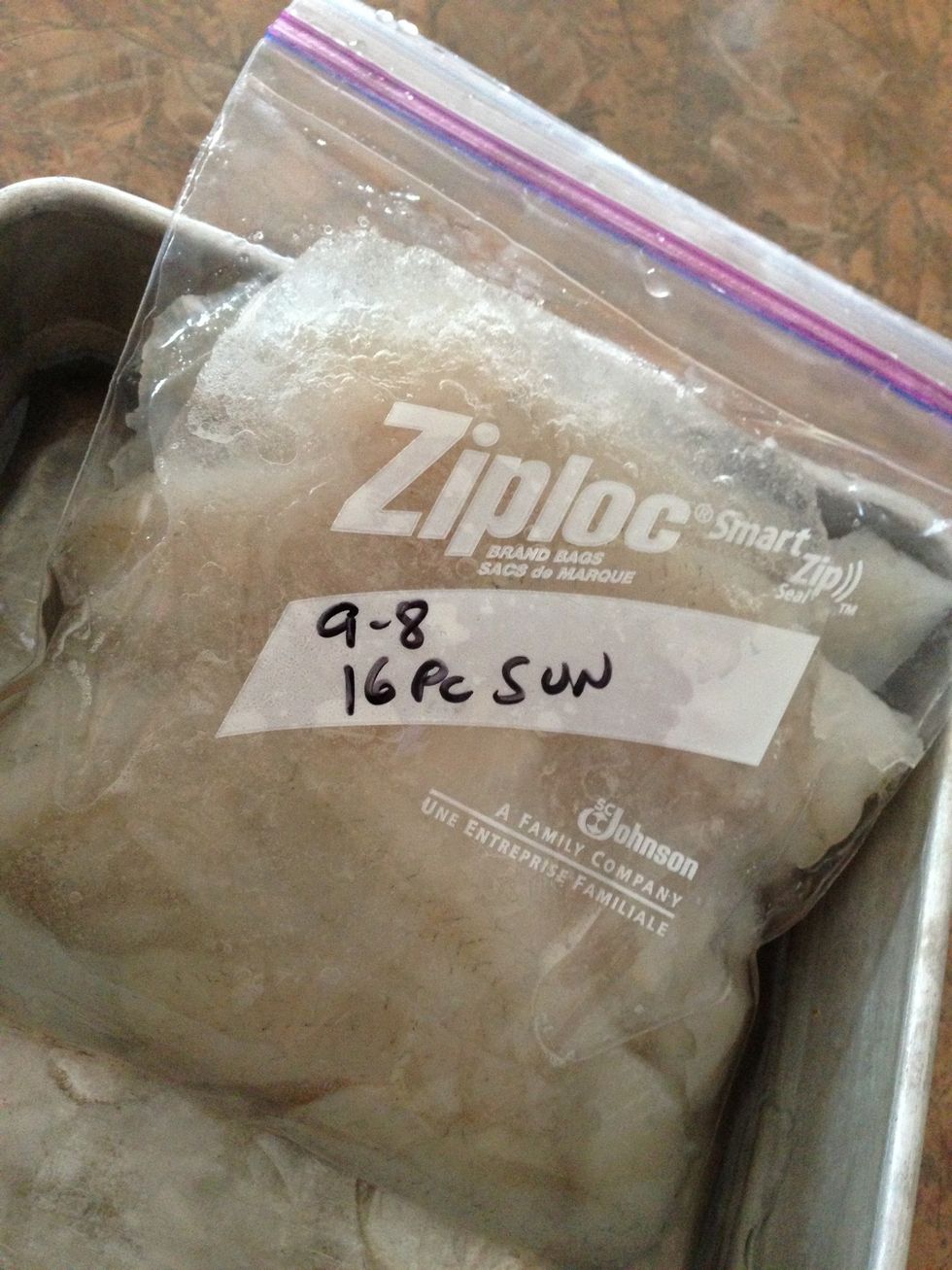 Fish fillets freeze well for months frozen flat in plenty of water in a ZipLoc bag.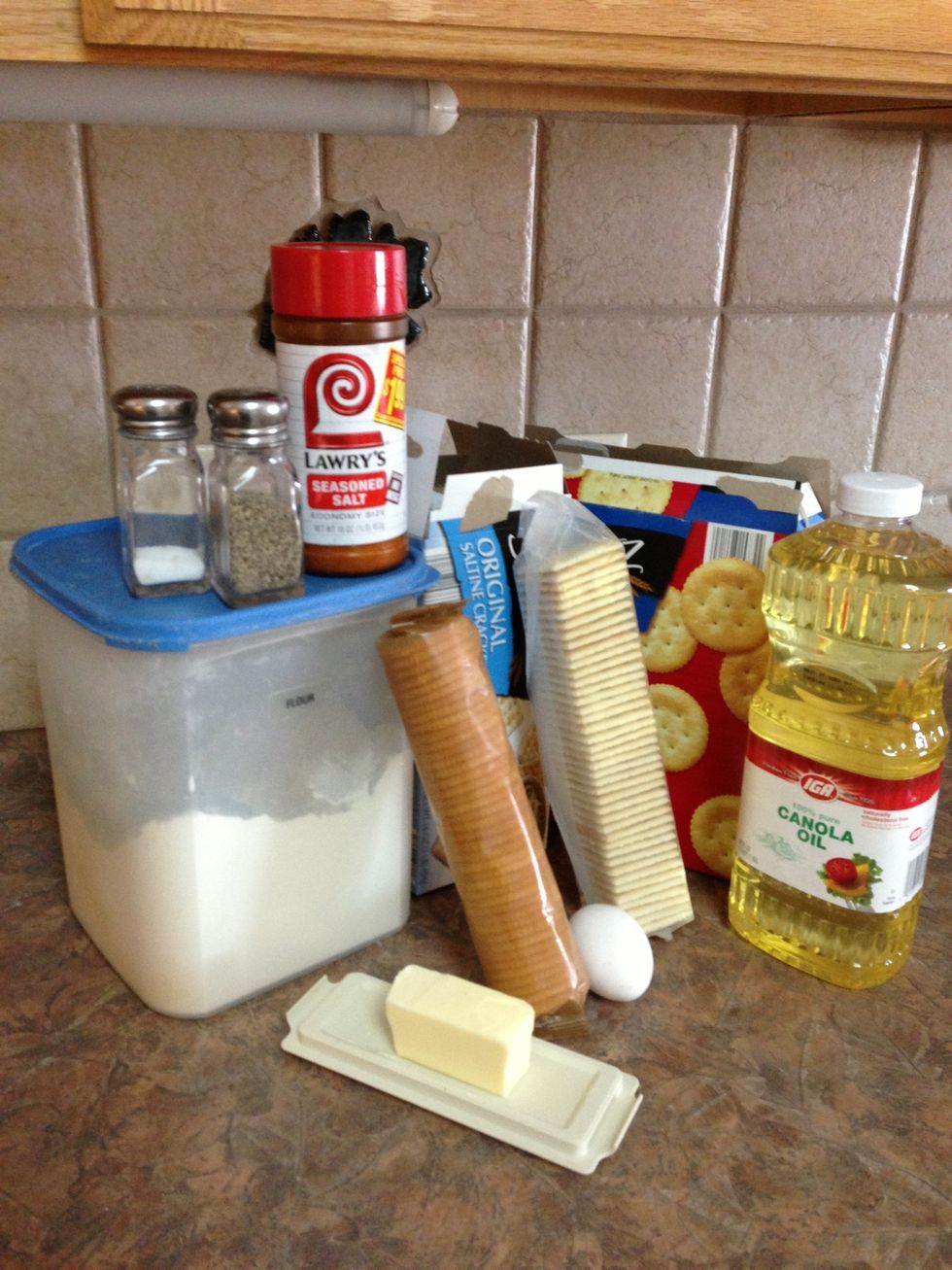 Basic simple, yet important ingredients..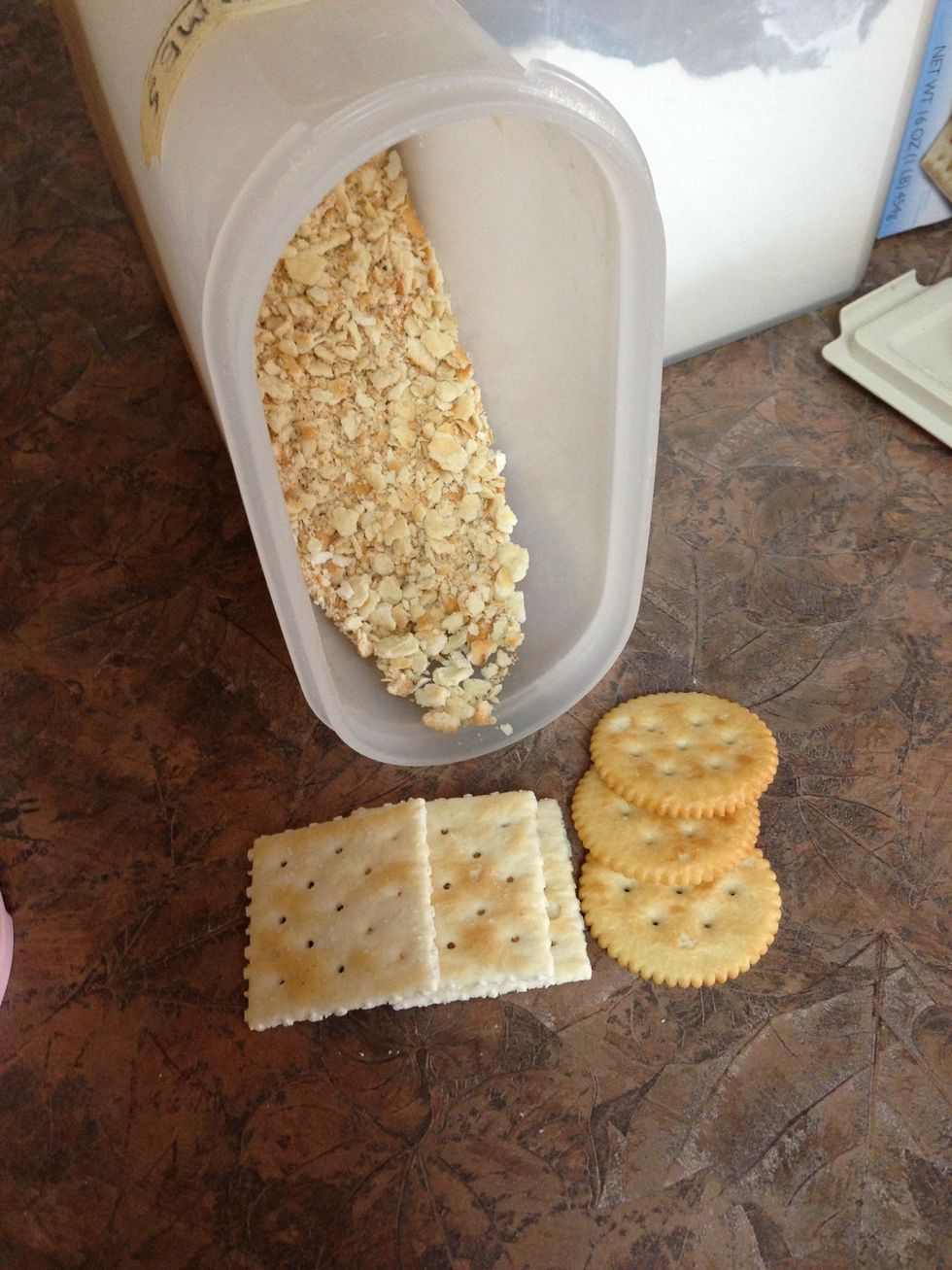 THE SECRET IS THE CRACKER TYPES and HOW they are crushed. See next videos. NEVER OVER CRUSH into a fine powder.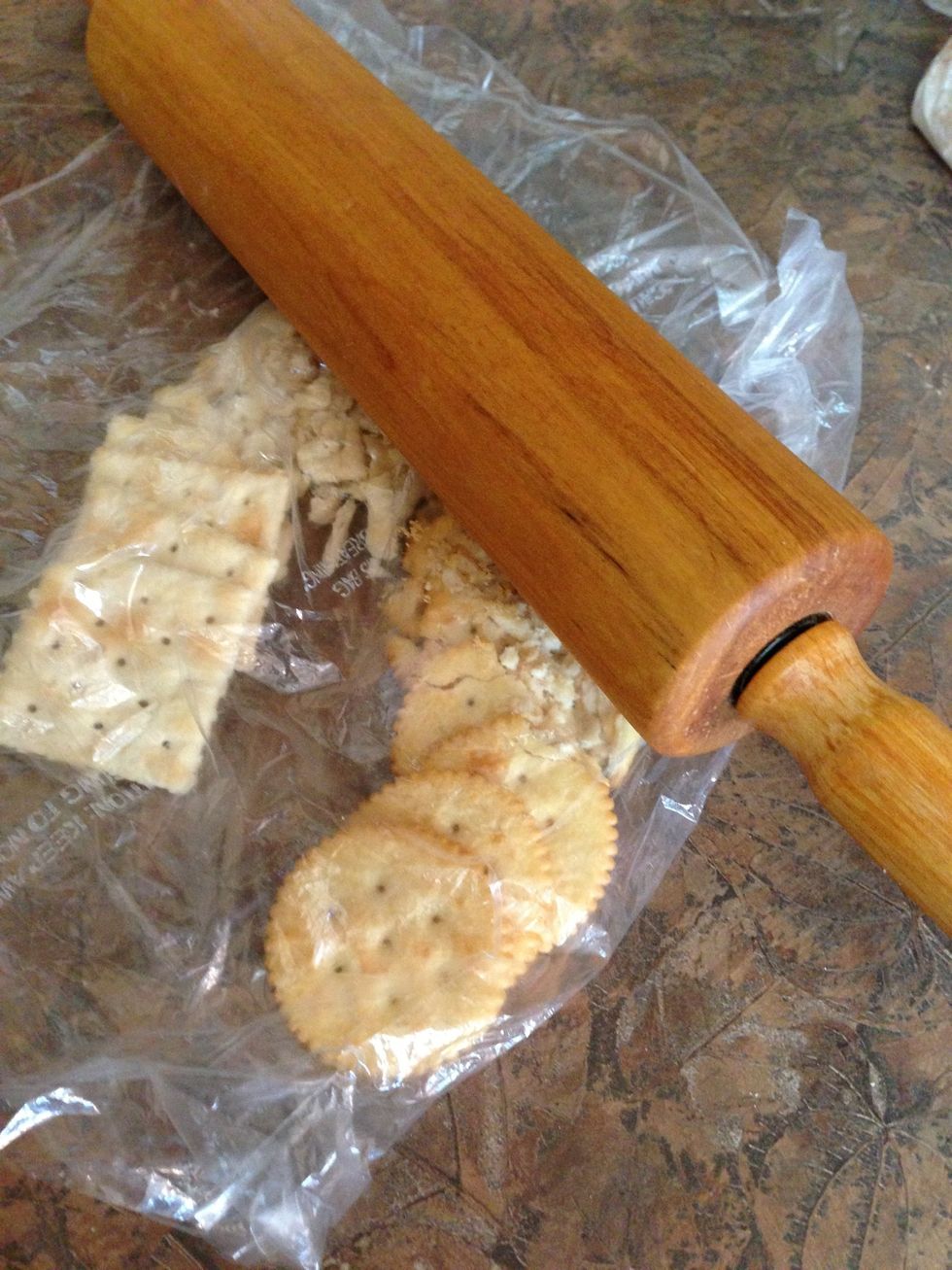 Crush crackers coarsely using a rolling pin in a bag or with a blender or food processor... Whichever method you prefer.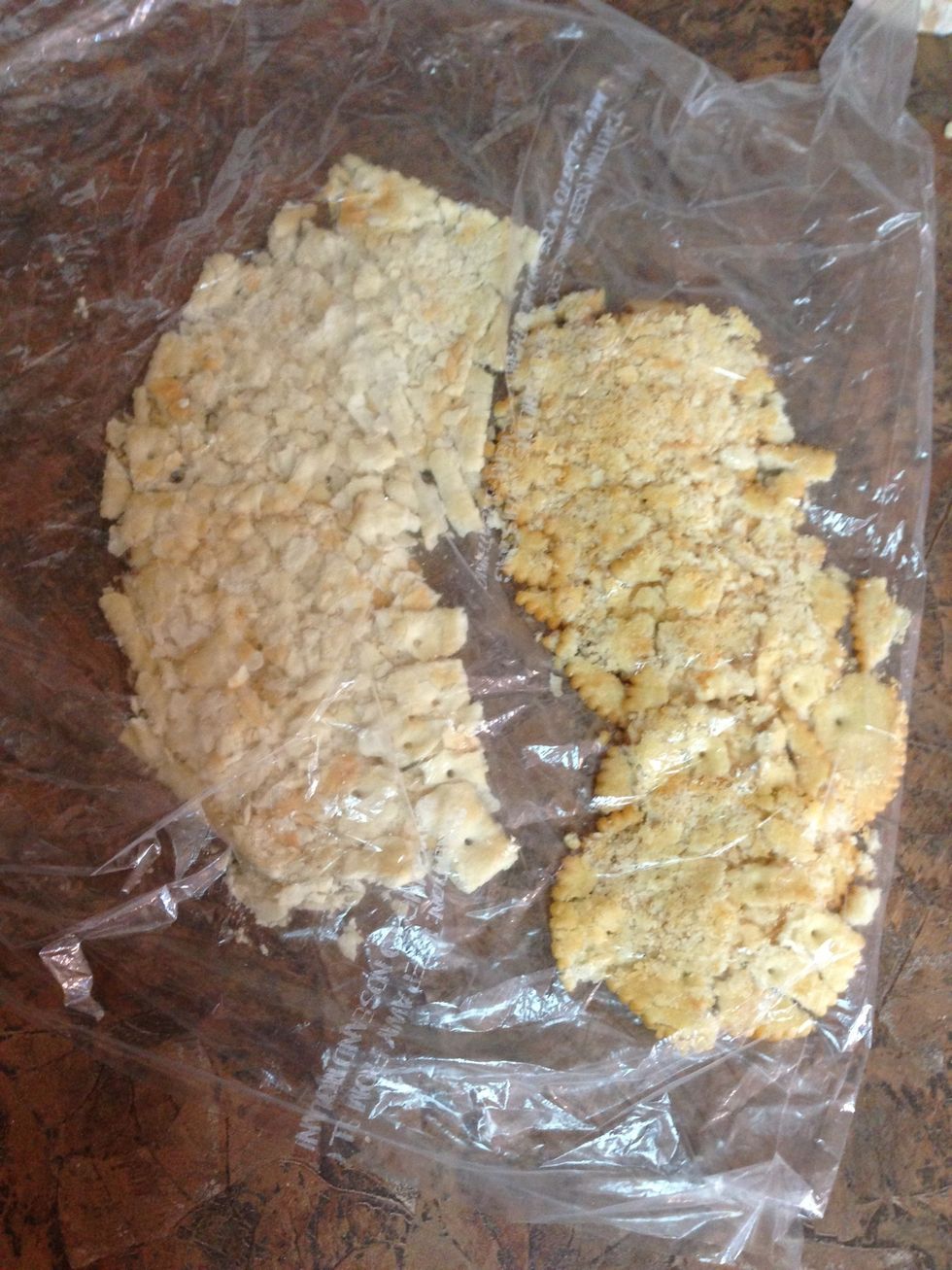 They crush easily.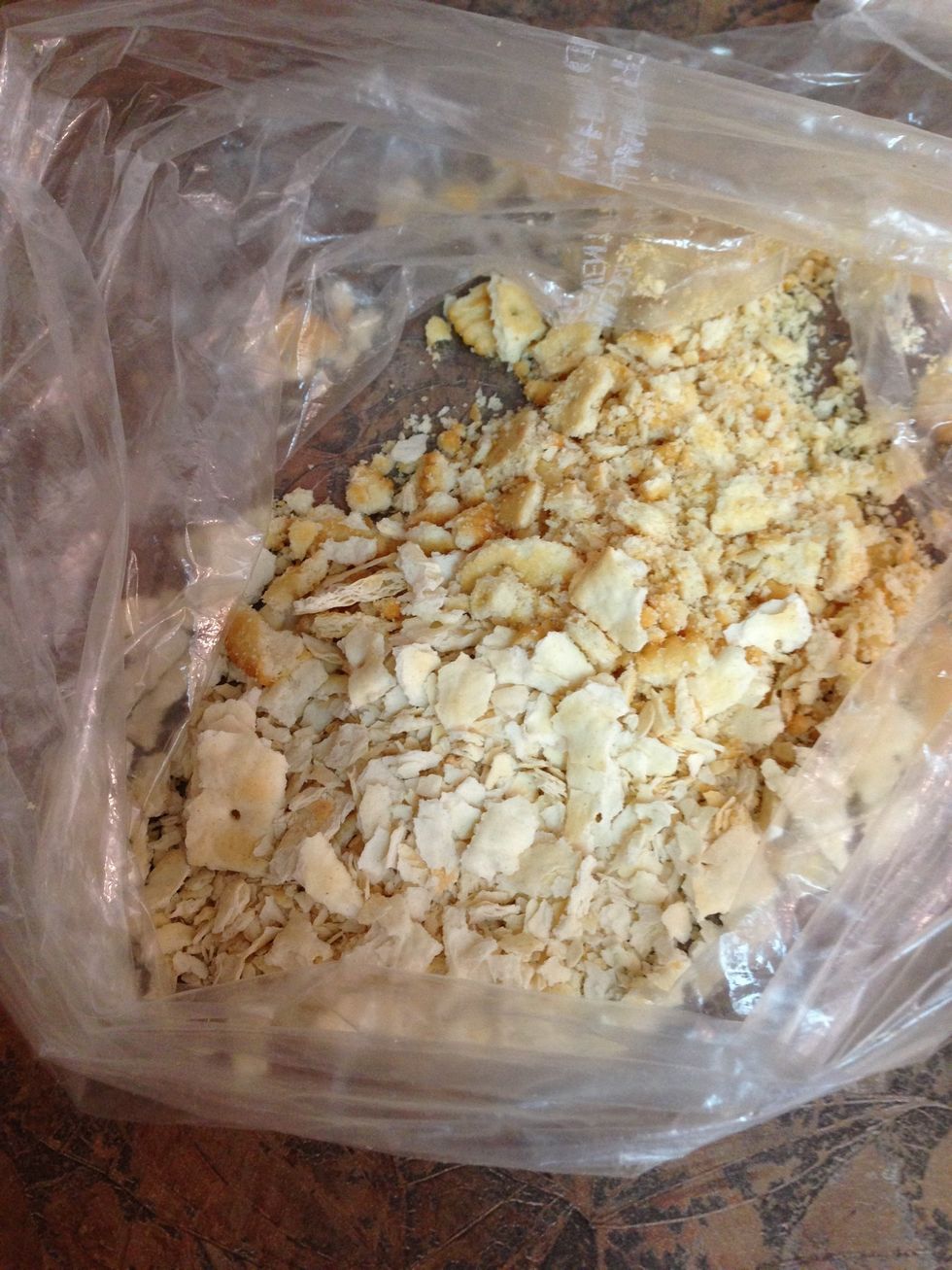 Some fine... Some larger pieces. This makes for a coating with character, and more likely fries up crisp.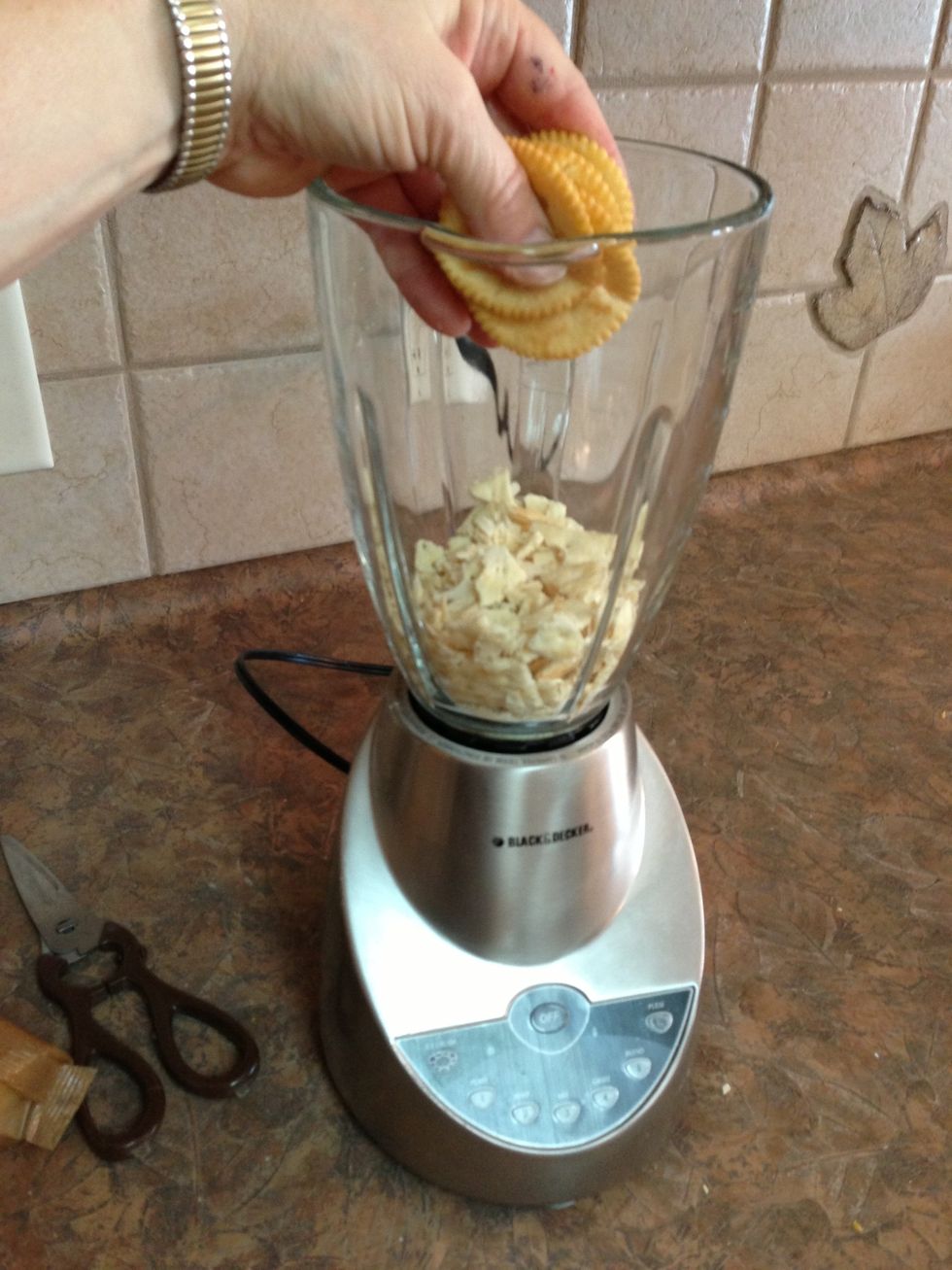 My easiest method for making my crumbs...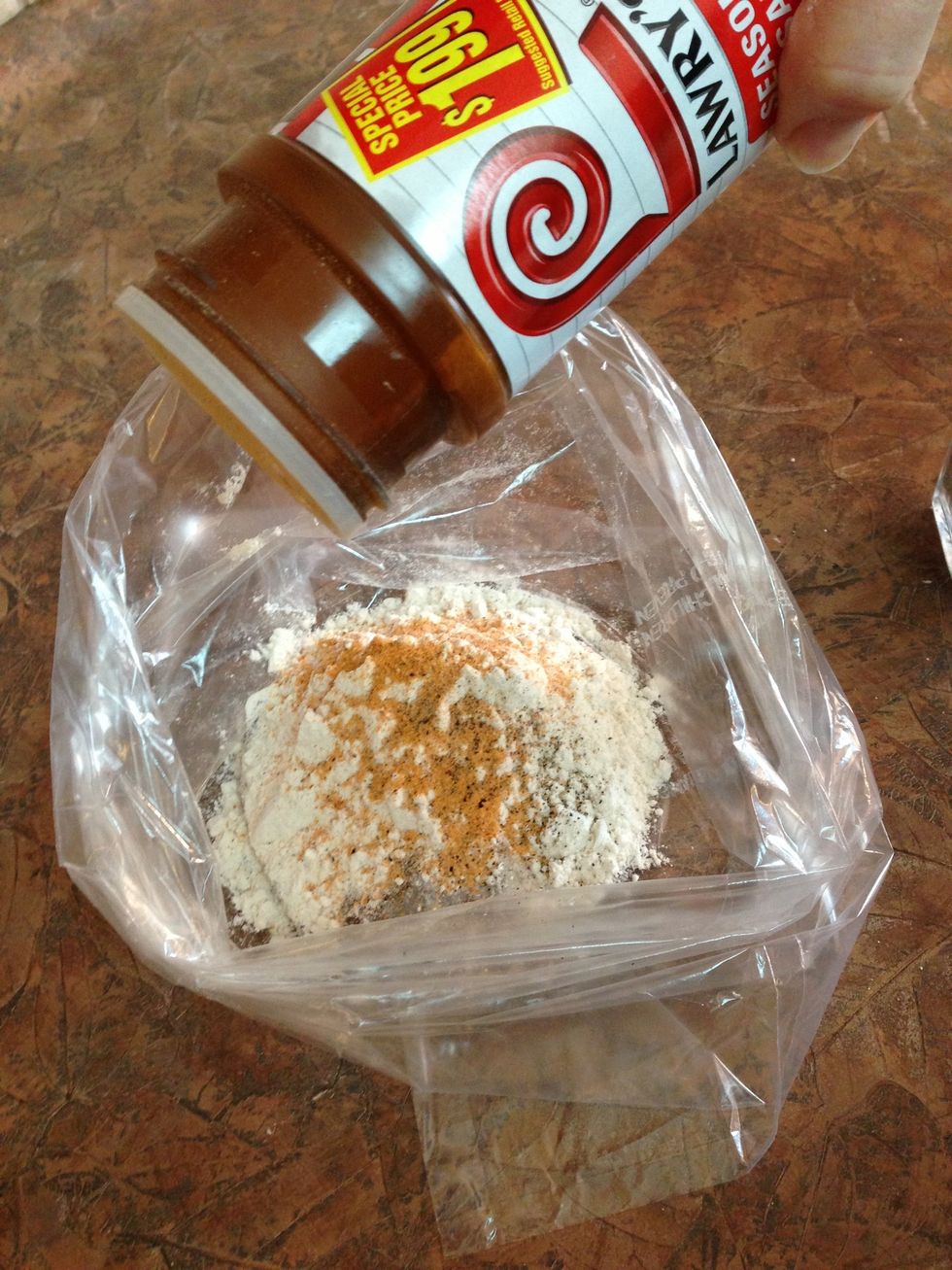 Into a gallon bag, scoop approx 1/2 cup flour and a few shakes of Seasoned Salt and some pepper.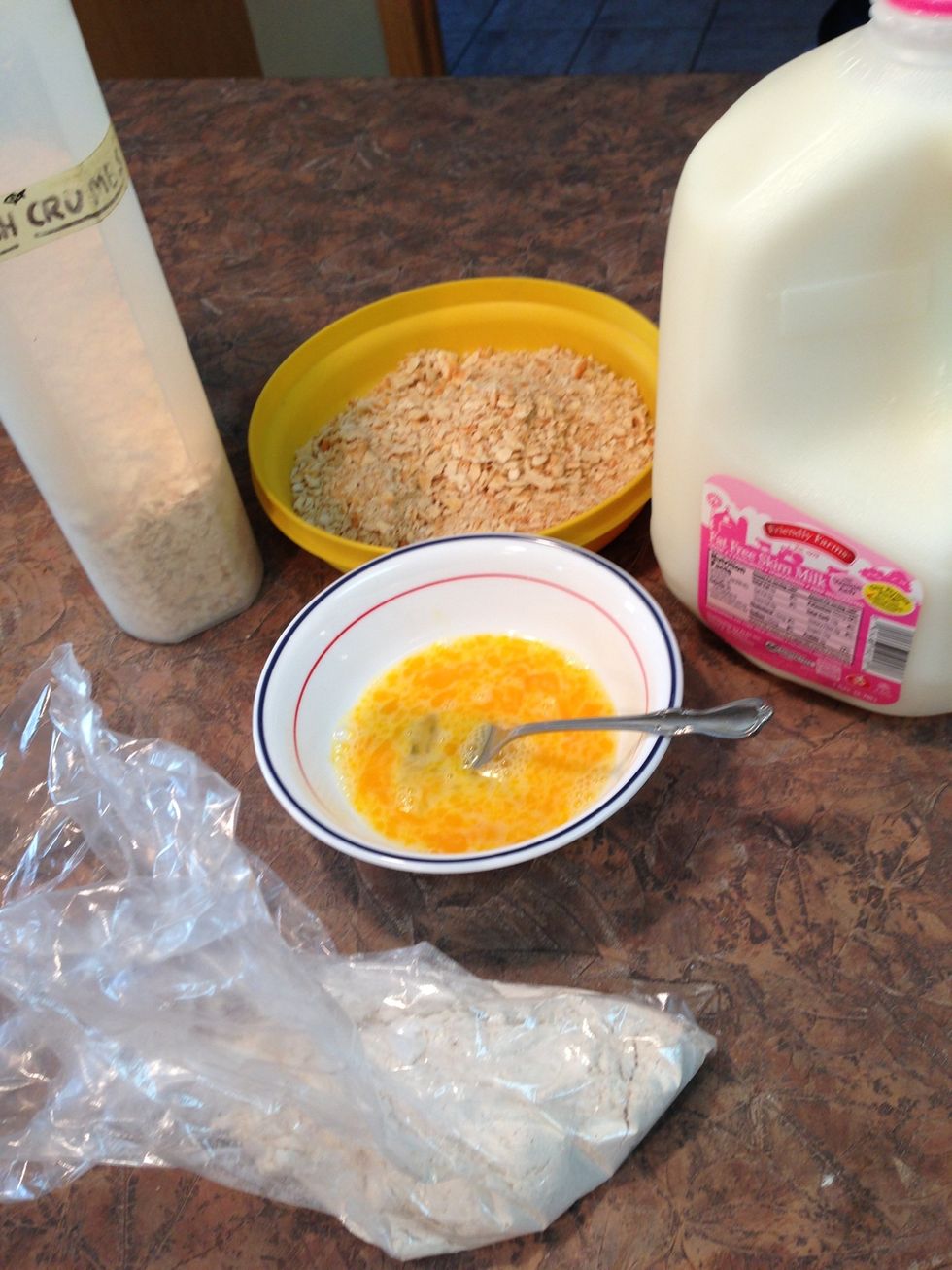 Assemble your coating ingredients.
Fillets should be rinsed under cold water and checked for bones. Even if filleted by someone as good as my husband is, sometimes a few bones remain. See video...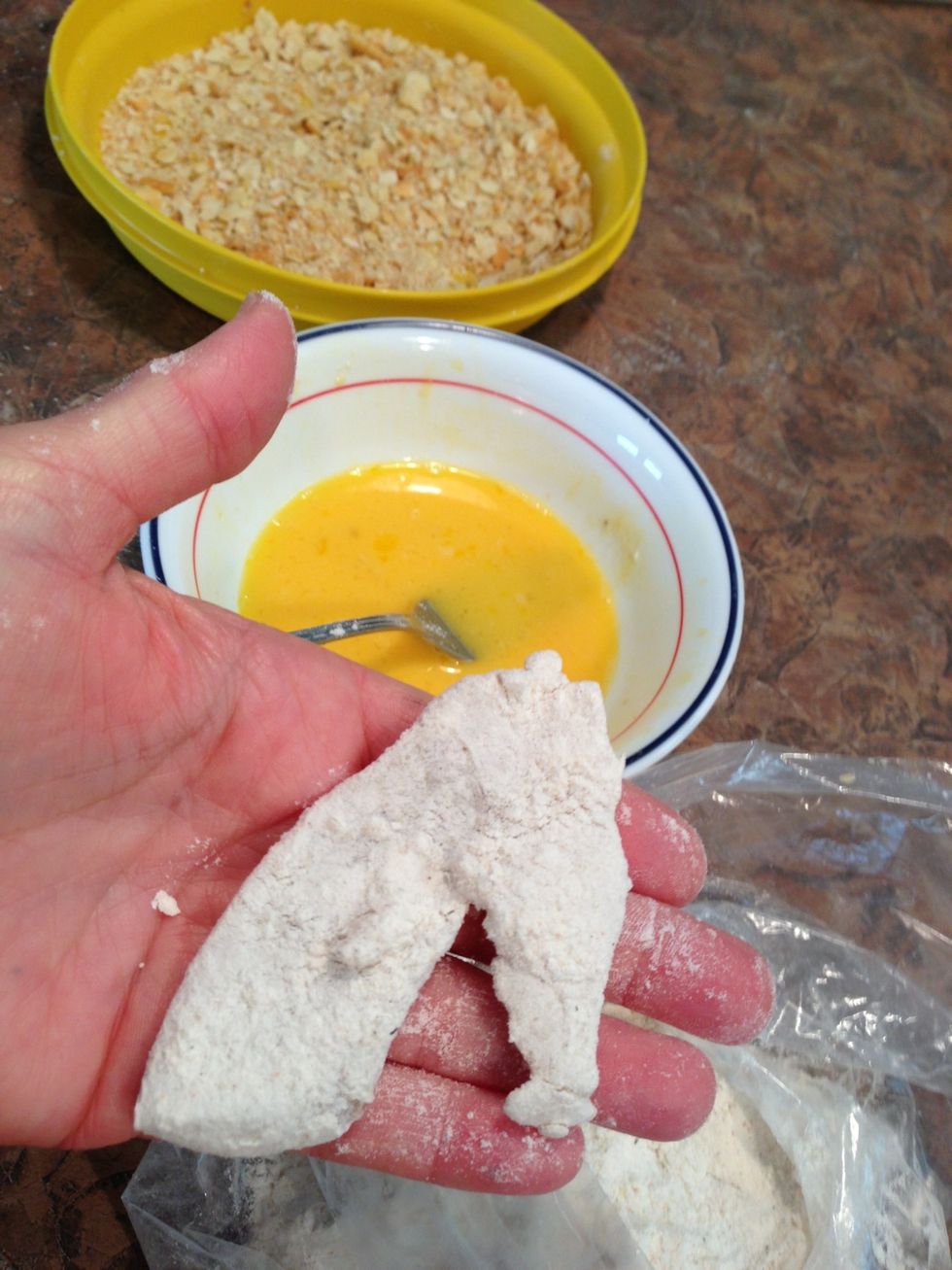 The moist fillet will coat nicely with flour and seasonings.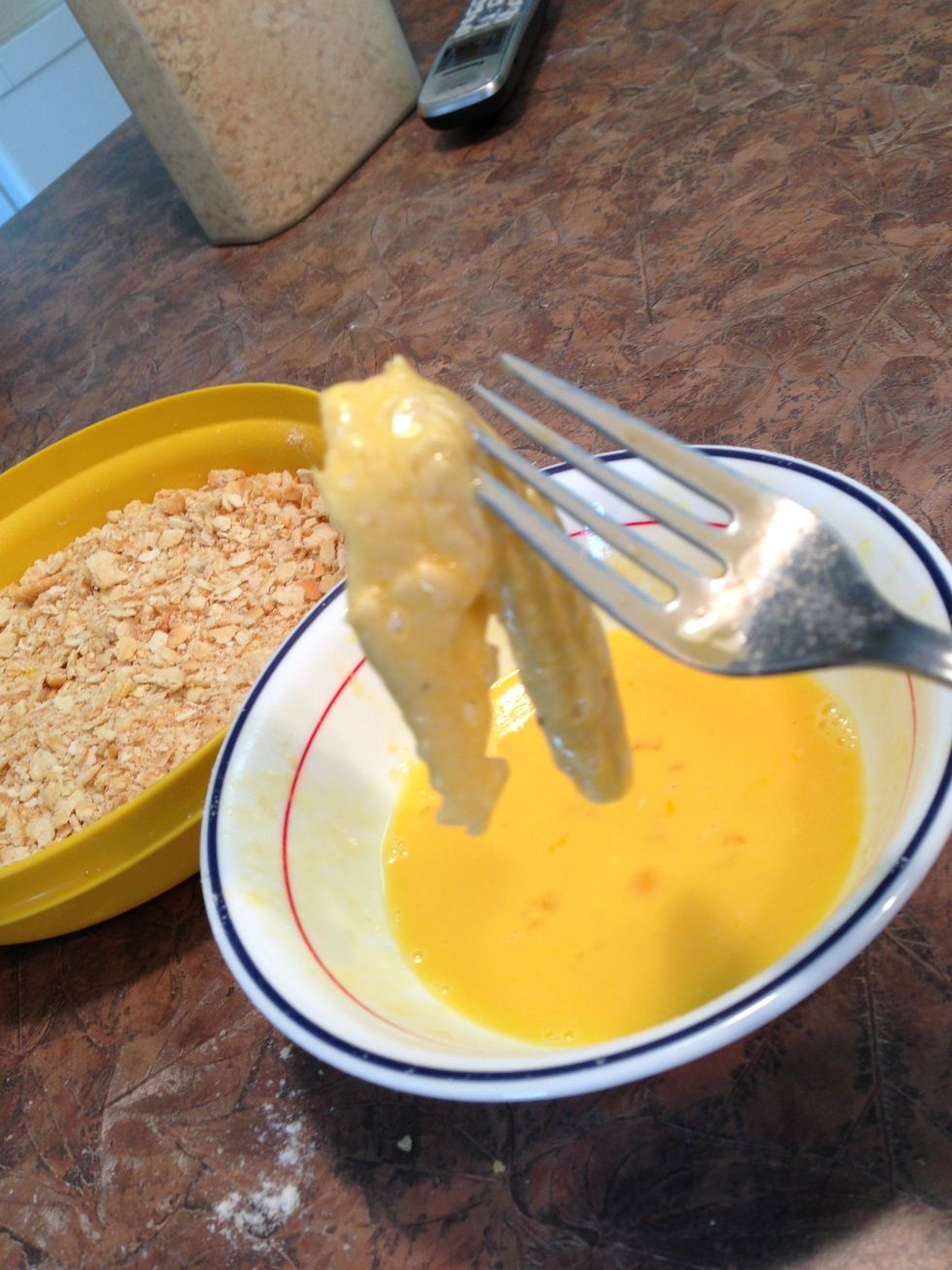 Egg / milk mixture sticks easily to the floured dry fillet.
Cracker crumbs adhere to egg / milk. See video...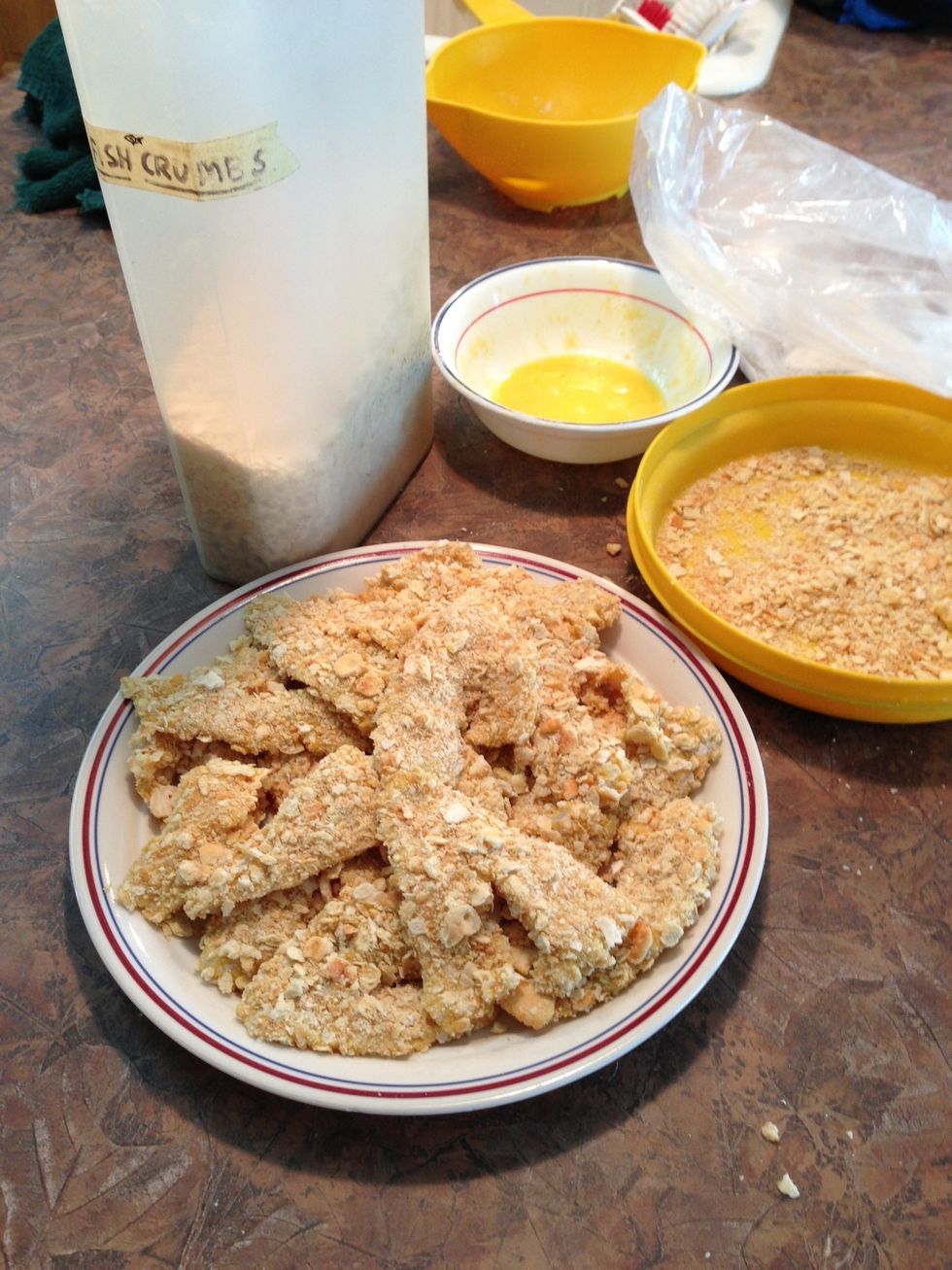 All coated and ready to fry! Discard whatever crumbs remain unused. ( I never pour the leftover cracker crumbs back into my storage container due to bacteria.)
If you wish to coat fillets a few hours before guests arrive, simply place coated fillets in plastic container w/wax paper between each layer, seal and refrigerate until frying time.
Pour less than 1/4" oil into skillet and add 2-3 Tbsp's butter.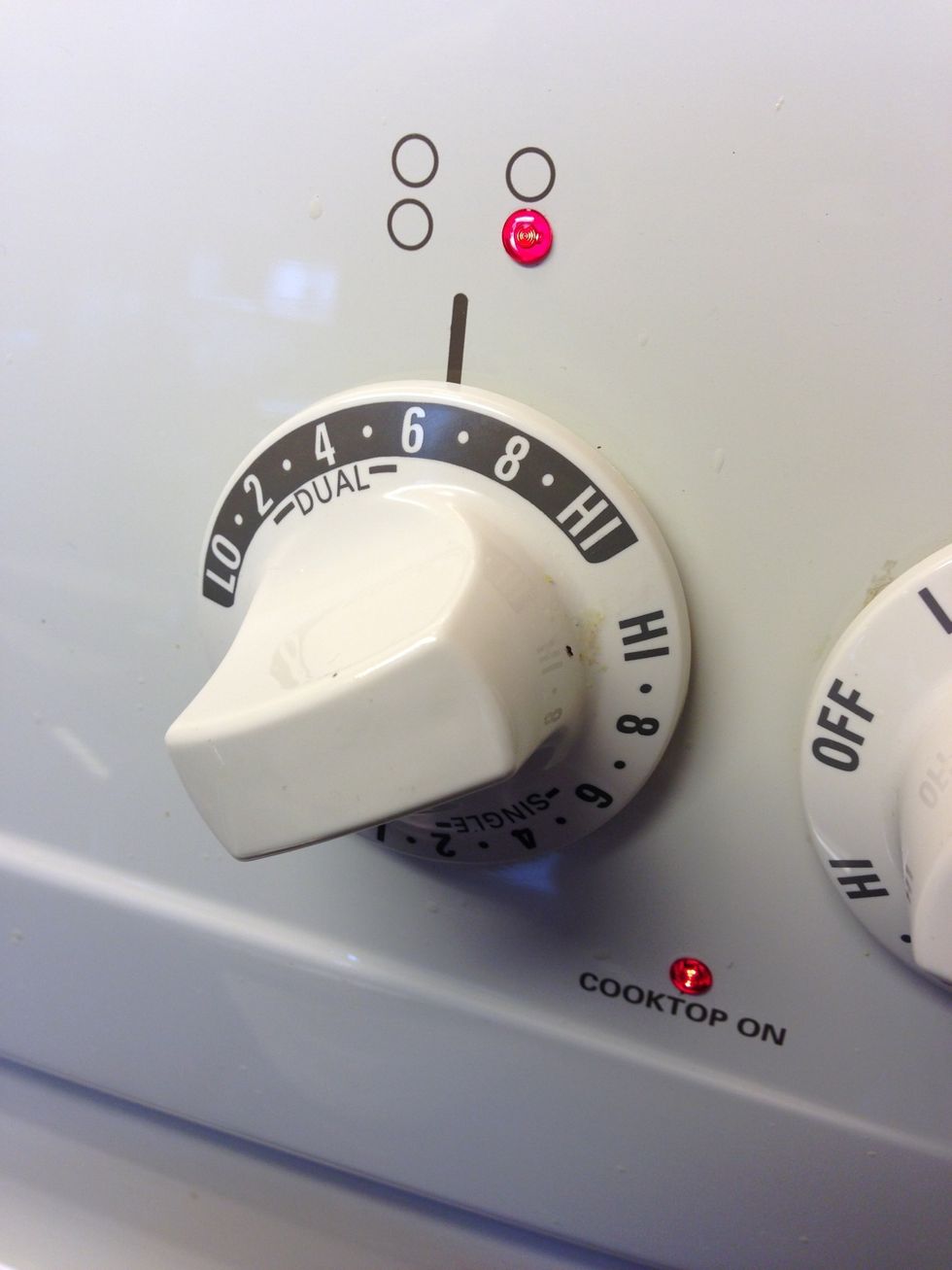 Heat a small oil and butter on medium heat. See video for a guide as to how much oil and heat. All stoves vary... Experiment with yours.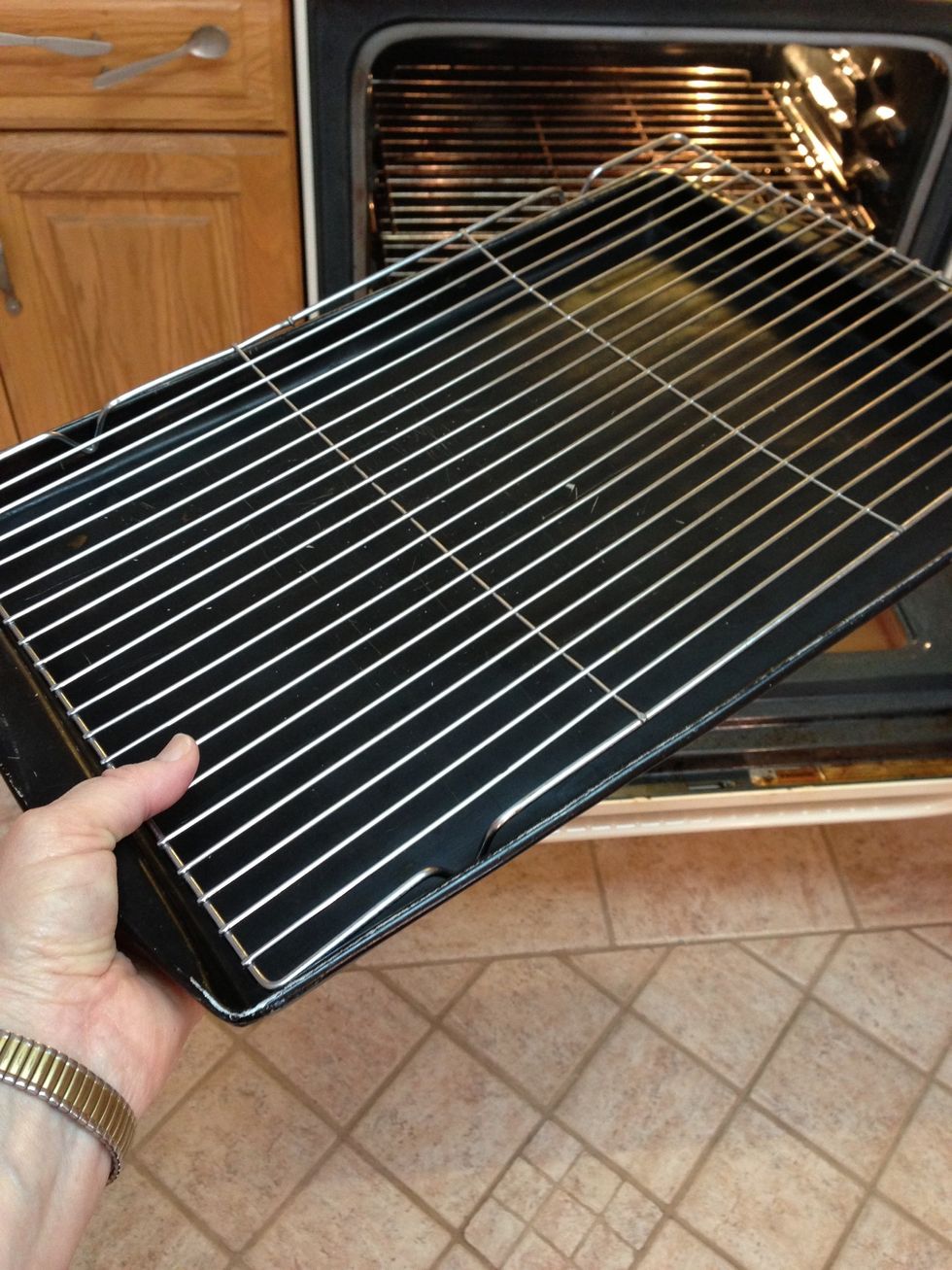 Preheat oven to 250°. I use a rack over a cookie sheet to catch drips and crumbs. This is key to keeping fillets crisp!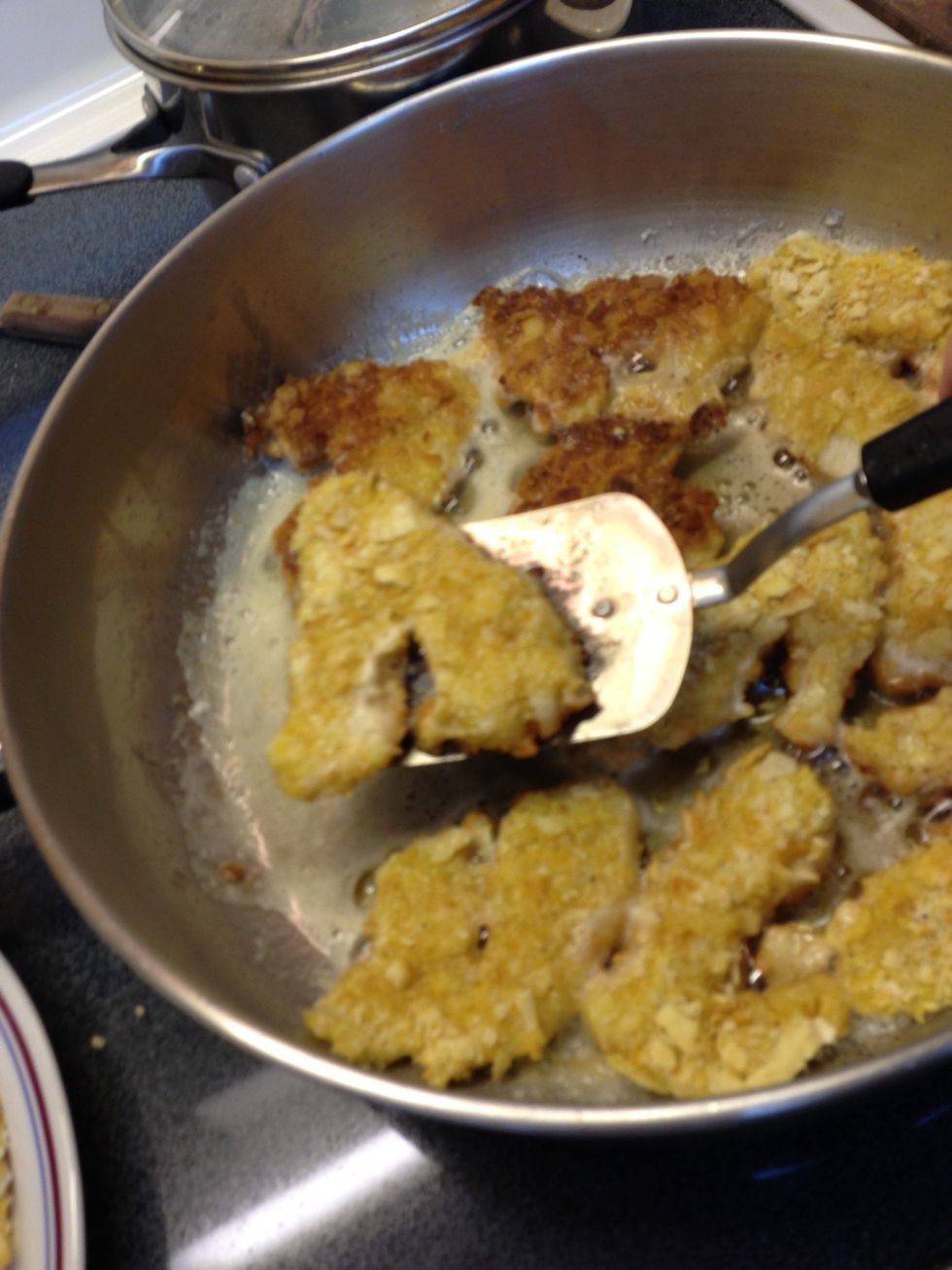 You'll be able to tell about when to flip. Watch closely.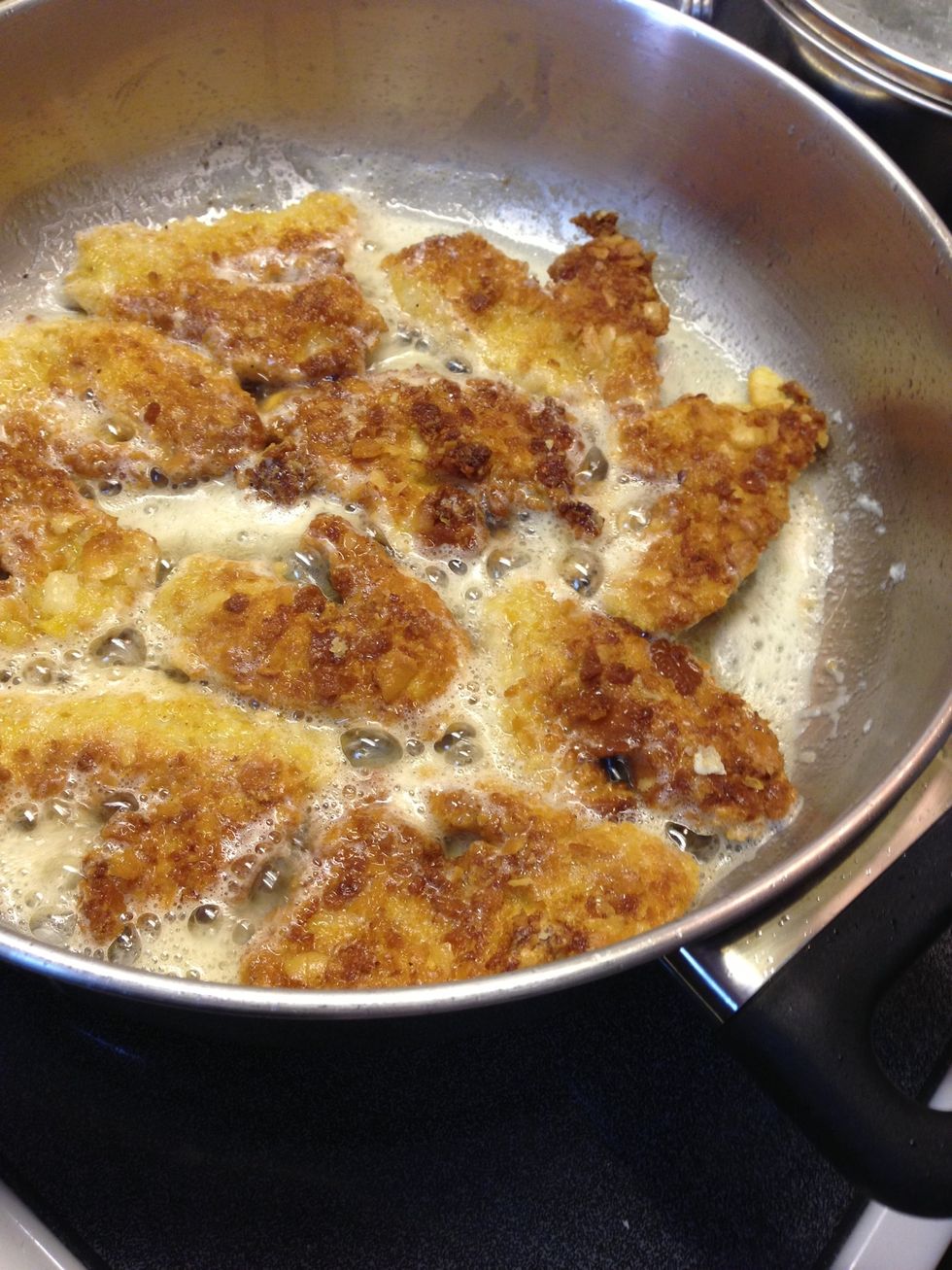 Fry other side 1-2 minutes.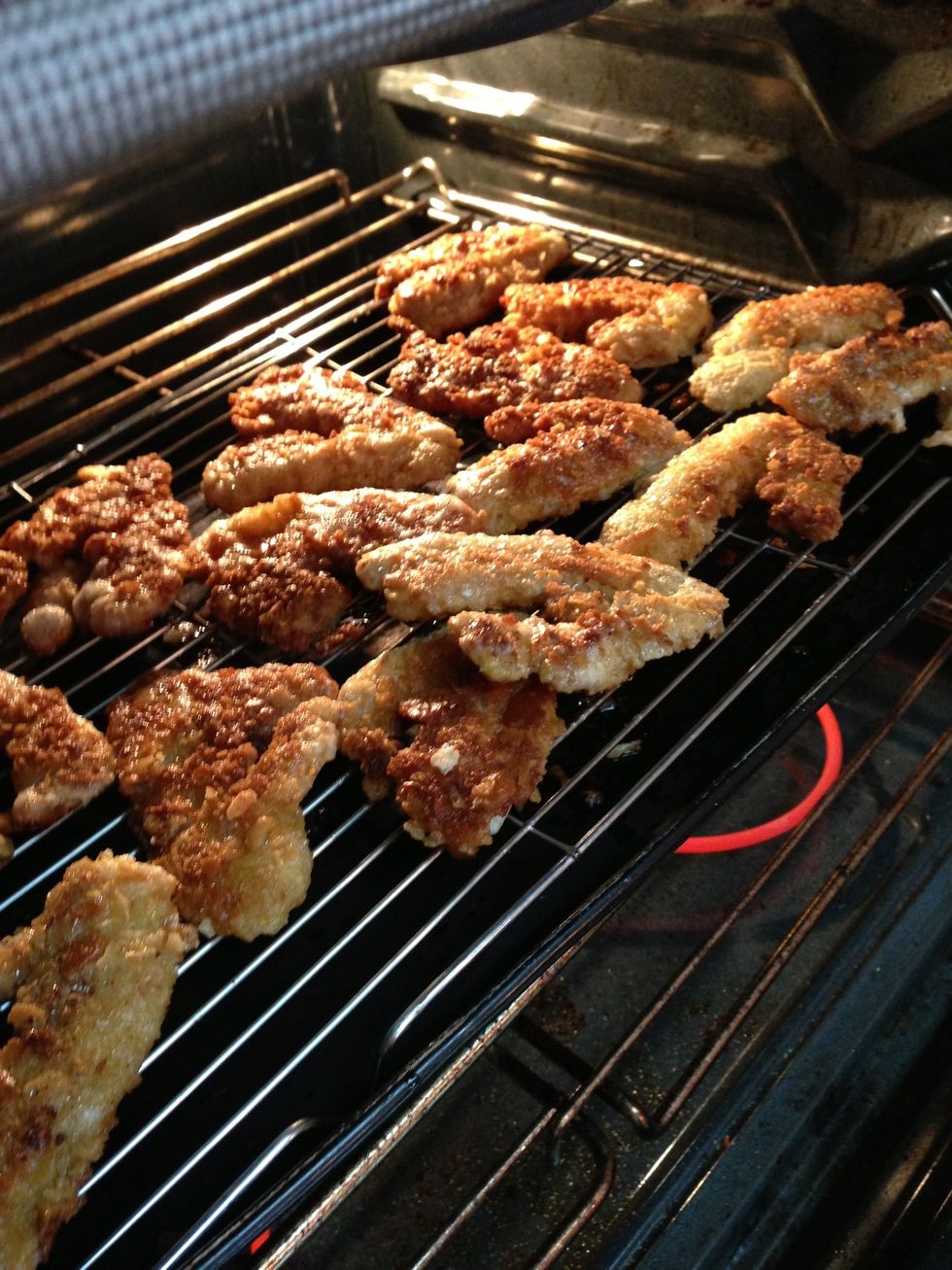 IMPORTANT: Place fillets in 250° oven on rack over cookie sheet to keep CRISP until ready to serve.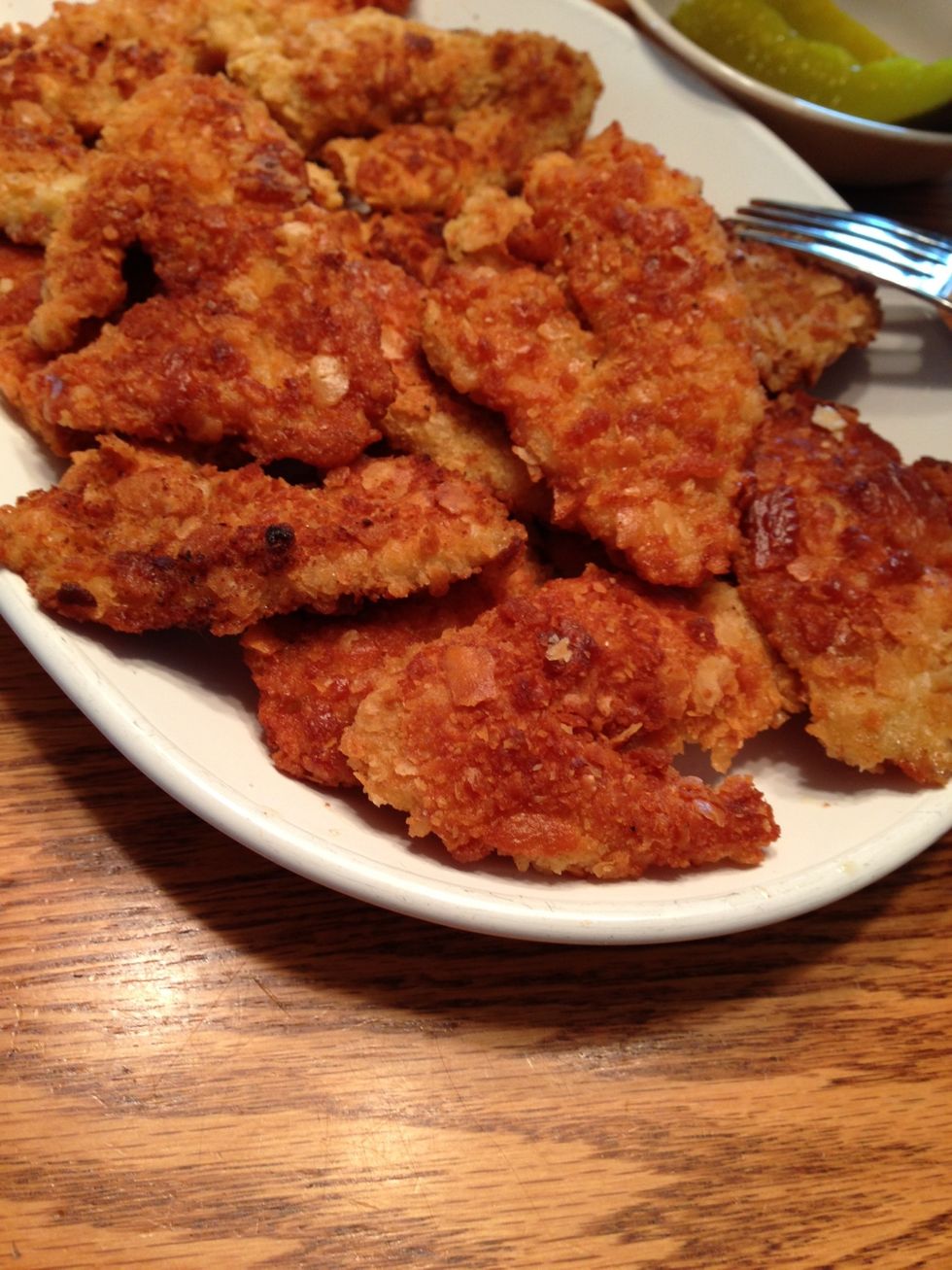 Serve immediately with desired side dishes. We often have a vegetable or salad, plus a pasta or rice side dish. For a more summer-y meal, serve with beans and potato salad (see my other guides) .
Delicious no-bone fillets.... Crispy on the outside, tender and moist on the inside.
Panfish fillets
Egg
Milk
Saltine Crackers
Ritz Crackers
Seasoned salt
Pepper
Flour
Cooking oil
Butter
Rollie Brandt
I've been an artist all my life and raised my children as a stay at home mom. Happily married 40 years. I love to share what I do...