How to make a crispy indian bread roll (snack)
Make a Crispy Indian Bread Roll (Snack)
17
First- wash the potatoes and boil them whole-skin on. Once its fully cooked, allow to cool and peel of the skin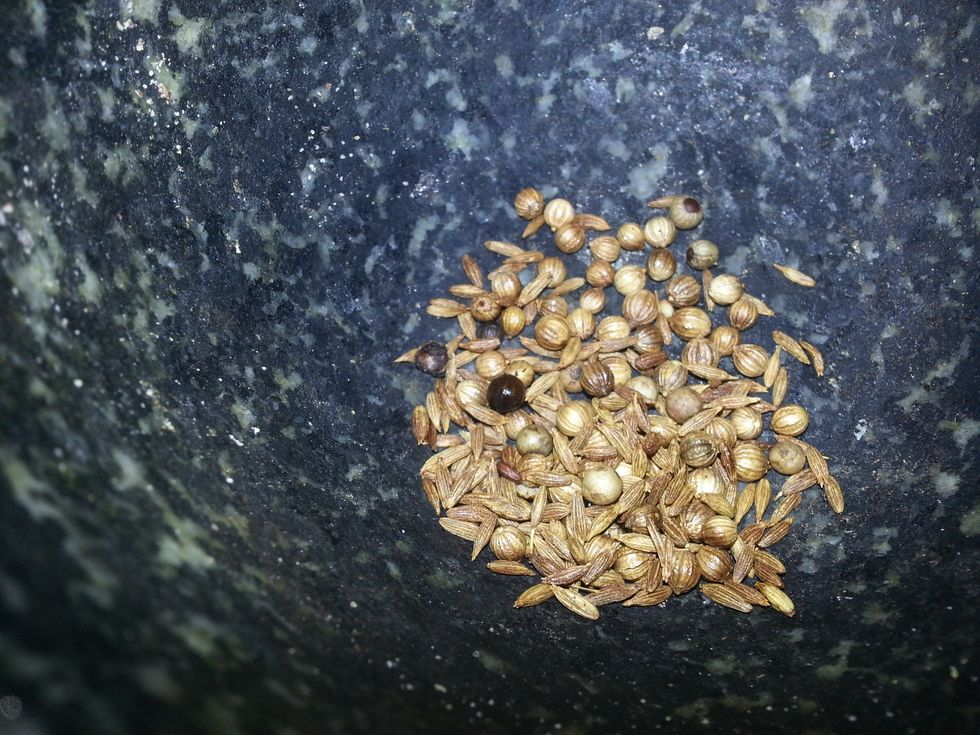 Dry roast cumin & coriander seeds. And crush them coarsely in a mortar & pestle.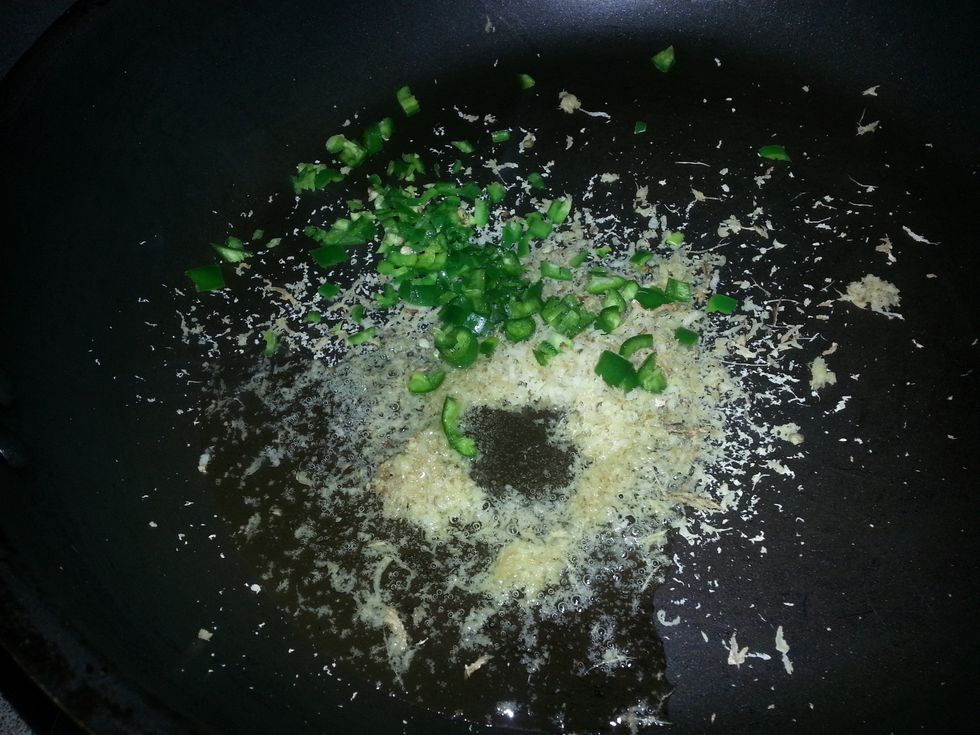 In a skillet - fry both green chilli and ginger in a tablespoon of oil for 1 minute. It will be fragrant.
Now add the frozen peas and continue to cook.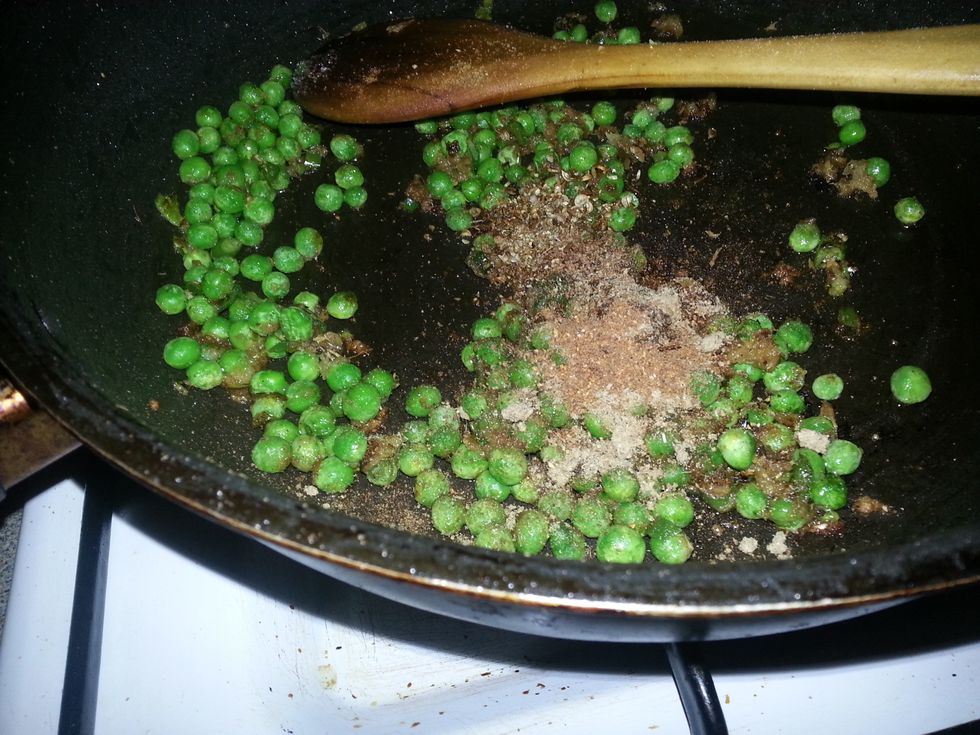 In 1.5 minutes add all the spices and salt and mix through.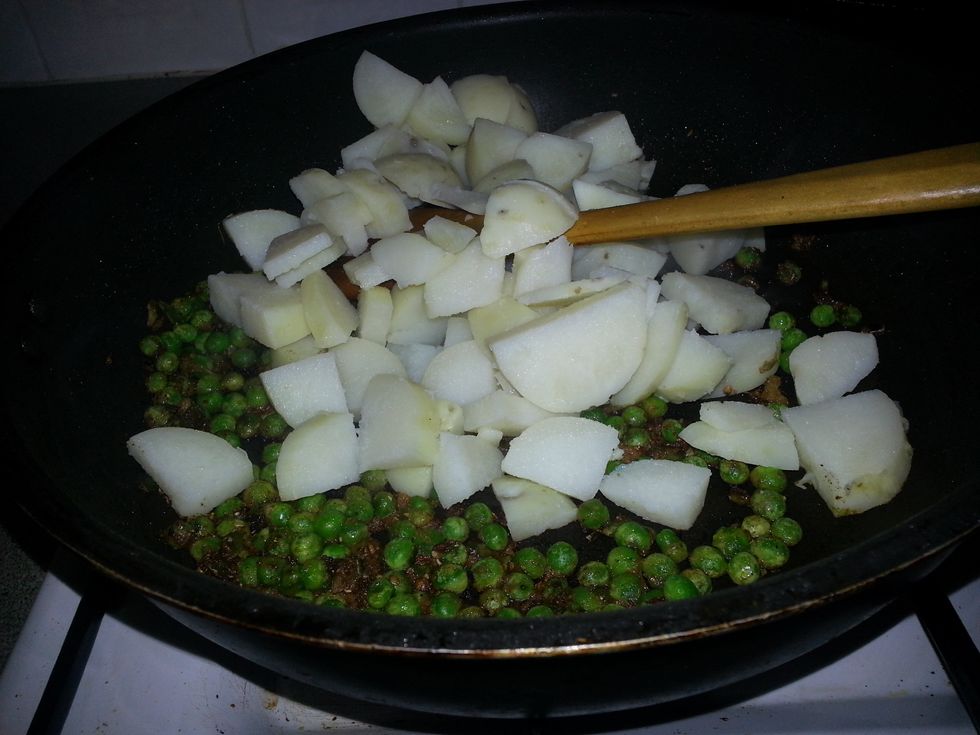 Roughly slice the peeled potatoes and add them to the peas. Mix till well coated. Taste and adjust the salt.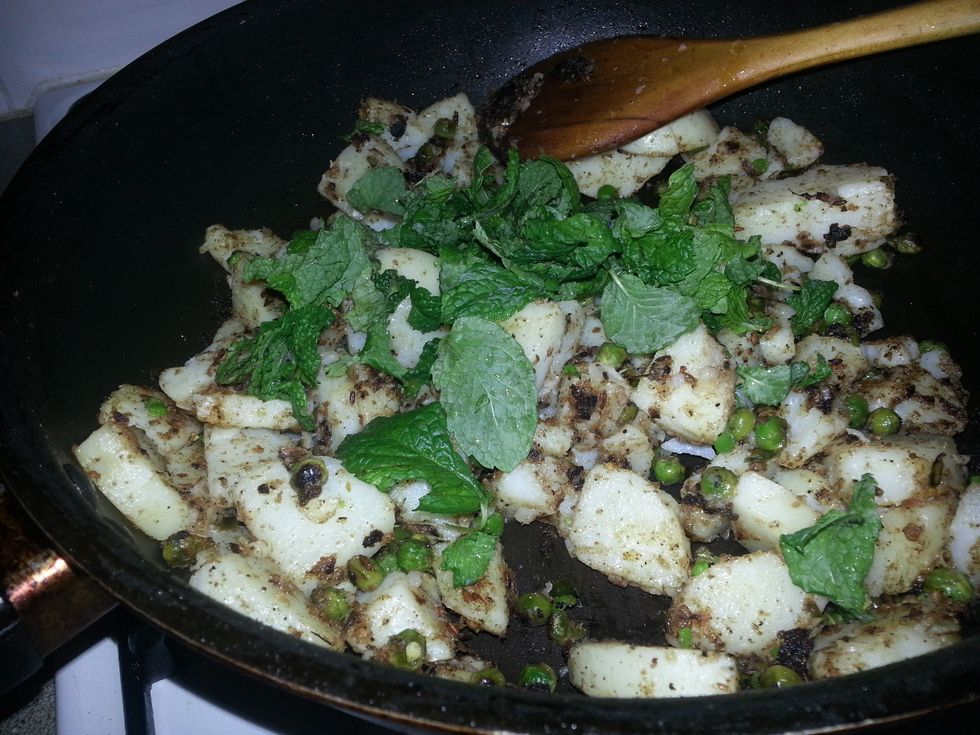 Add freshly torn coriander or mint and remove from flame.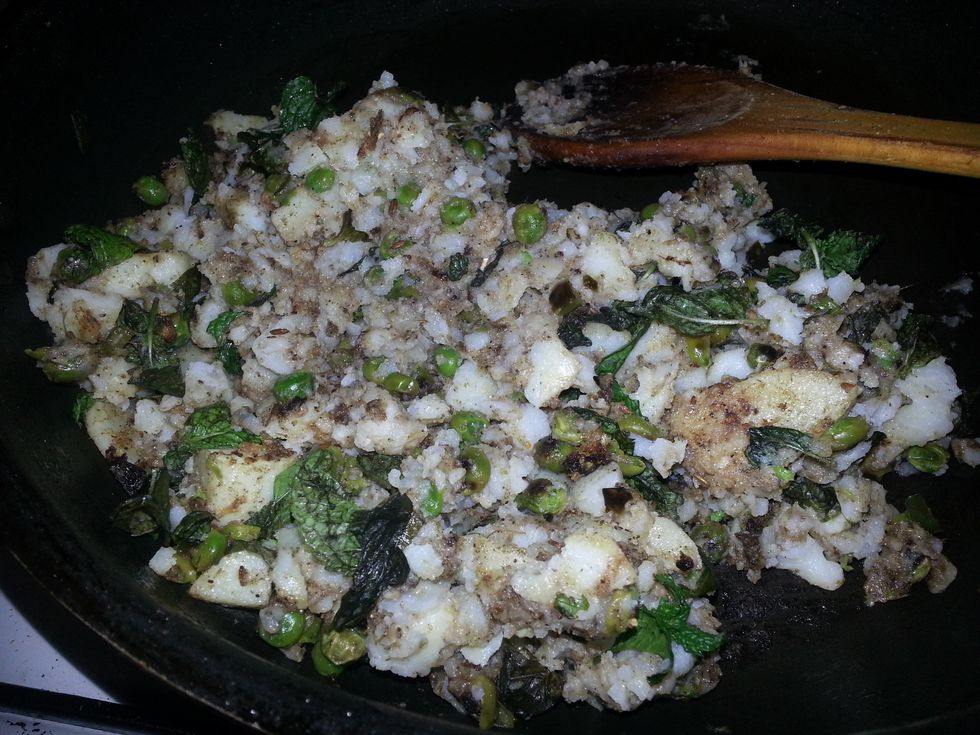 To make the filling smoother - mash the filling using the back of the spoon or a potato masher.
Gather a handful of the filling and roll them in an oblong shape. I recommend doing this step before working on the bread slices.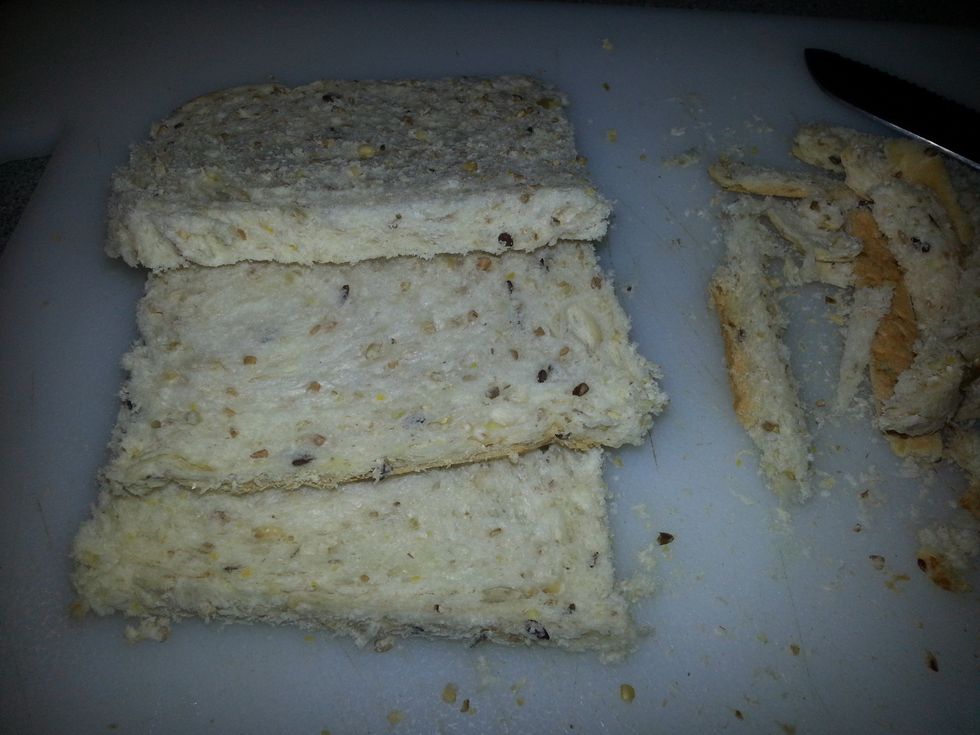 Now for the skin of this snack, remove the crust from the bread slices
Now dip one slice of the bread in a bowl of water. Just touch the bottom of the bread in water- If the bread soaks too much water it will absorb more oil when frying.
Place the bread slice between both palms of the hand and press away excess water. Now add 1 handful of filling and seal it with the bread slice.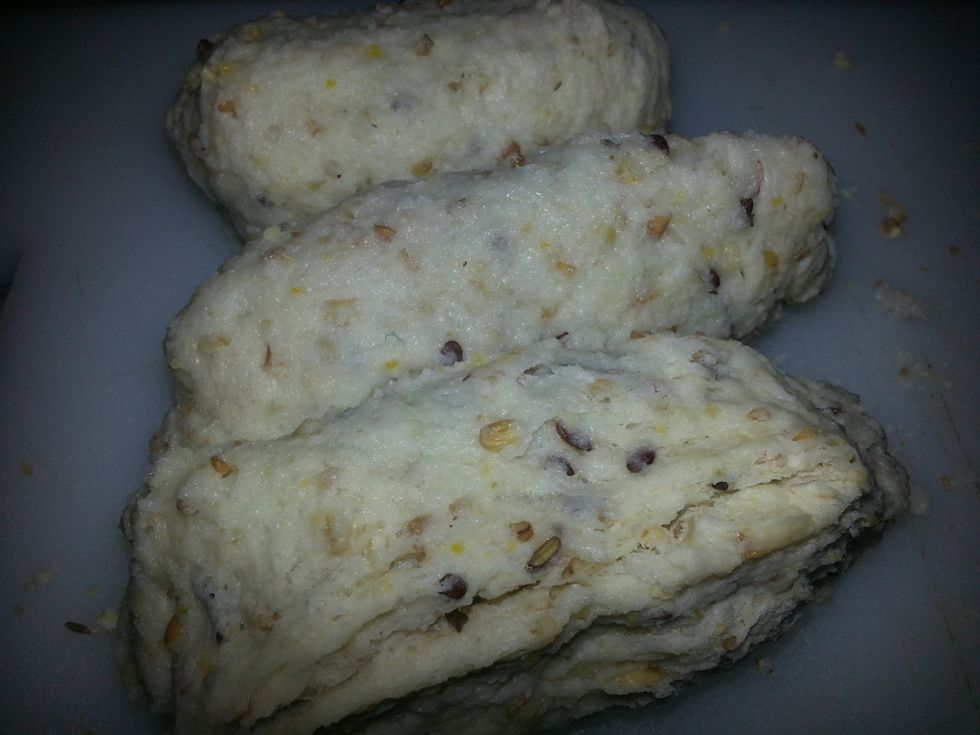 This little cocoons of potato and peas delight are ready for frying. The Oil must be hot but not smoking.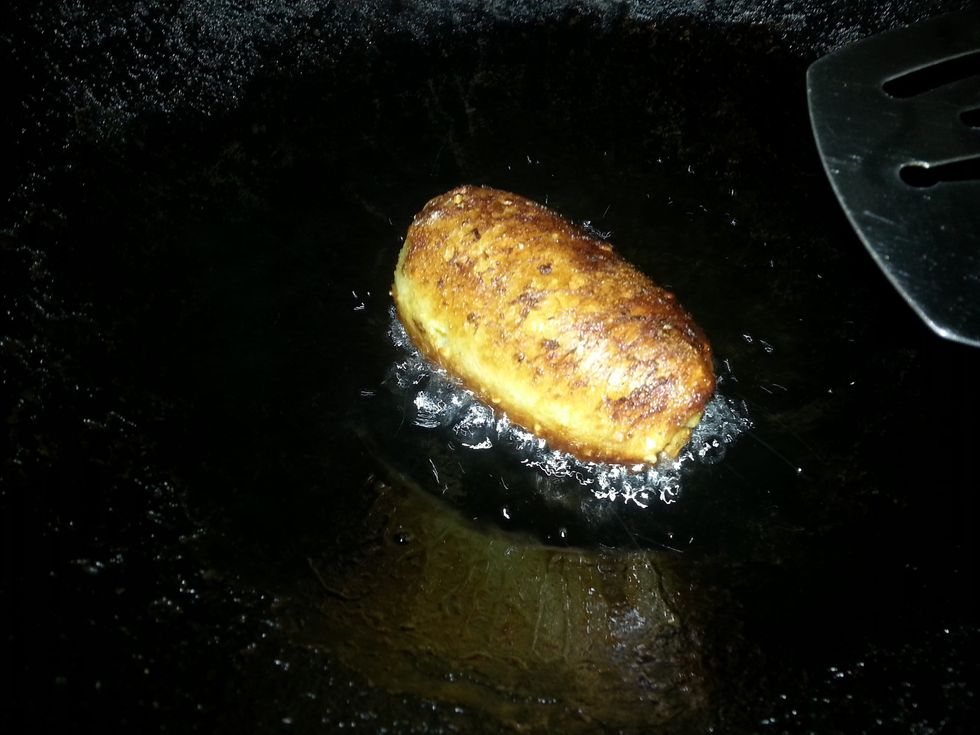 Fry them till they are evening coloured.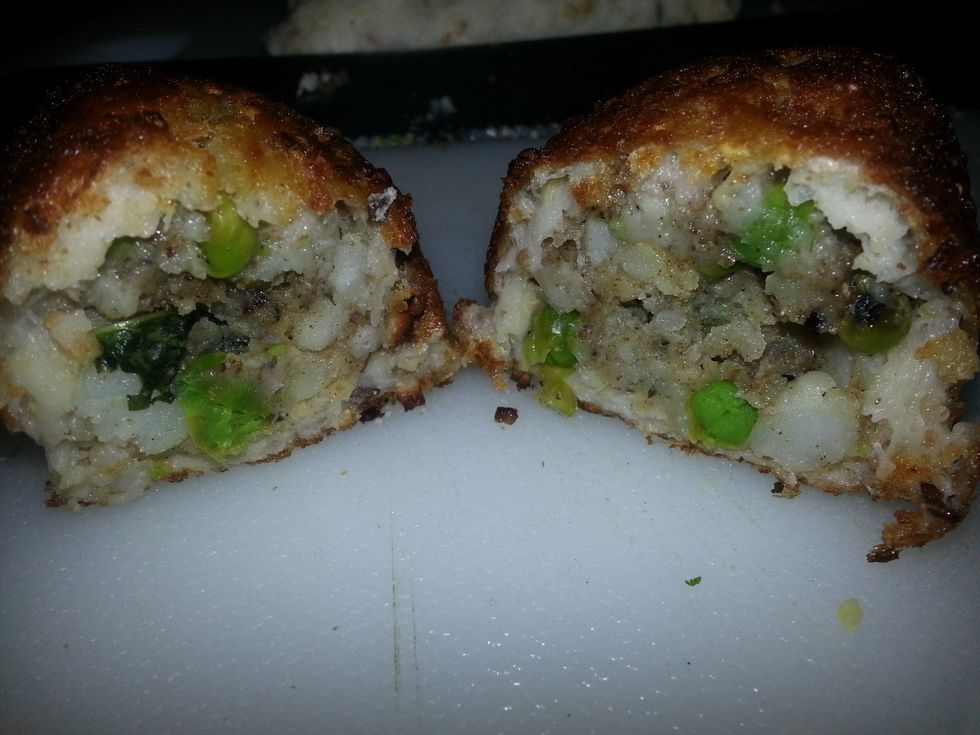 You could serve this with some mint, coriander or date chutney. Or even try it with some tomato sauce.
6.0 Slices Multigrain Bread
3.0 Large Potatoes (skin on)
50.0g Frozen Peas
1/2tsp Chilli Powder
1/2tsp Cumin Seeds
1/2tsp Coriander Seeds
1/2tsp Mango Powder
1/2tsp Pomegranate Powder
1.0tsp Salt
1/2in Grated Ginger
1.0 Green Chilli (diced)
Oil
1.0 Handful of either mint or coriander leaves