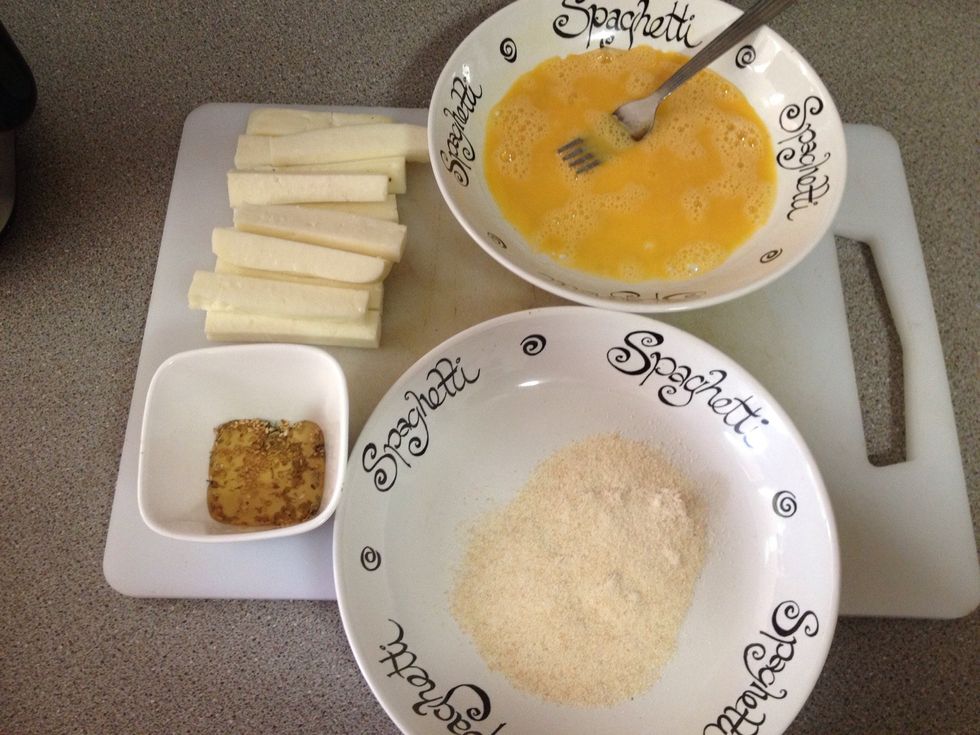 In a small dripping bowl - add honey, toasted sesame, oregano, thyme & black pepper. Warm it slightly for 30 seconds. Keep aside. Cut halloumi to batons.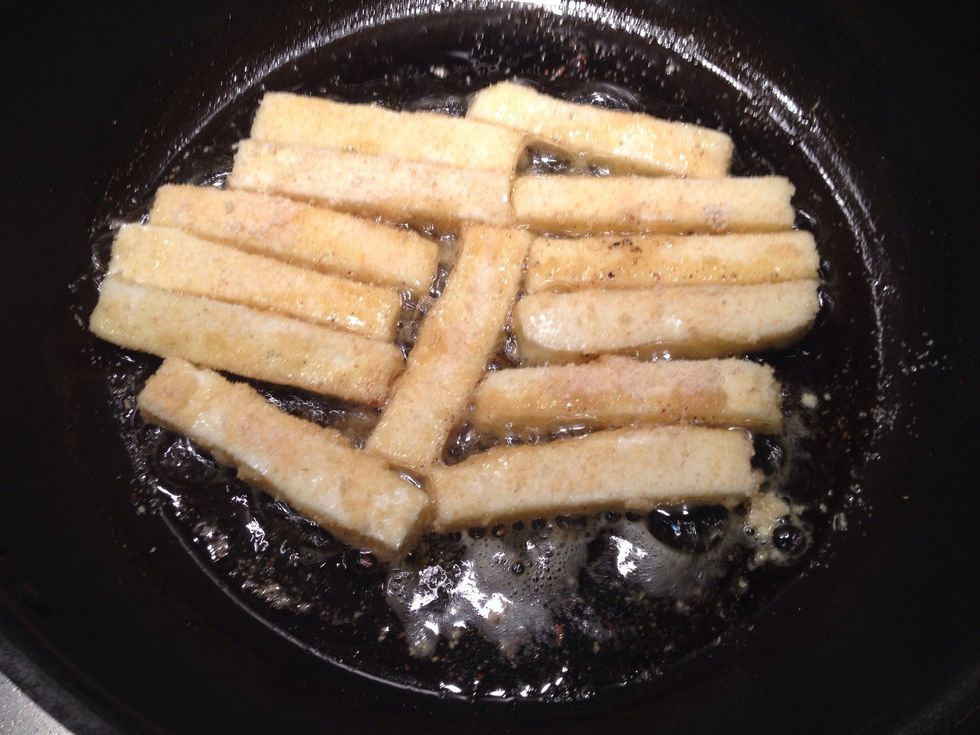 In another bowl-whisk an egg. In a 2nd bowl - place the semolina. Heat oil in a frying pan. Dip individual halloumi batons in egg and then semolina.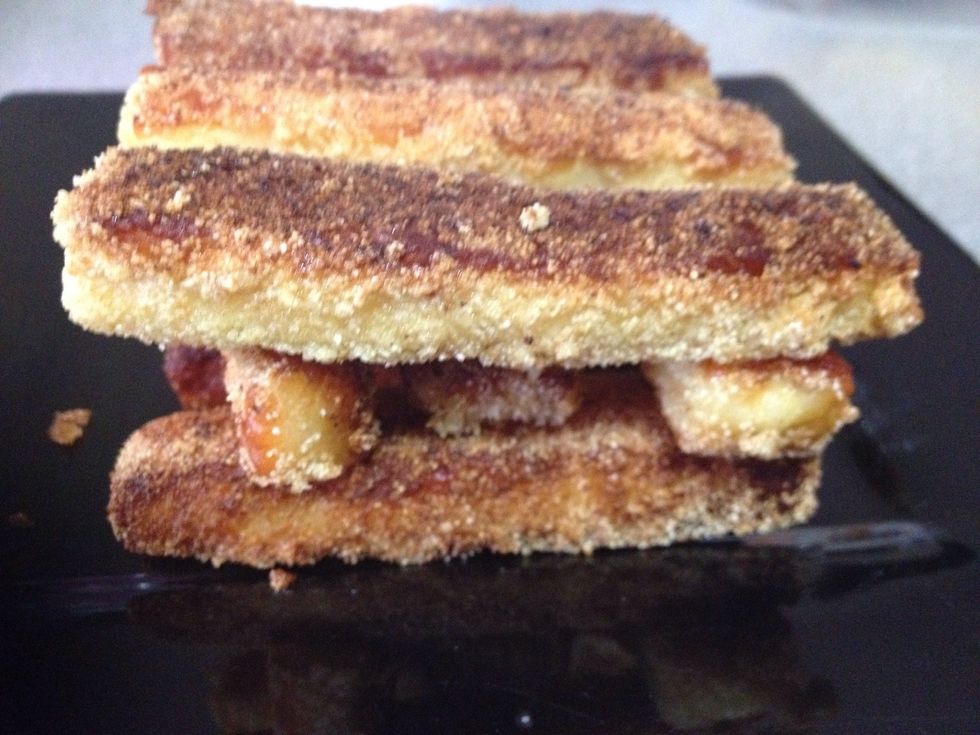 Remove it onto an absorbent paper. Later place it on your serving dish with the warm honey dipping sauce.
250.0g Halloumi
1.0 Small egg
2.0Tbsp Oil
4.0Tbsp Fine Semilona
3.0Tbsp Honey
1.0tsp Sesame Seed
1.0tsp Dried Thyme
1.0tsp Dried Oregano
Fresh Ground Black Pepper