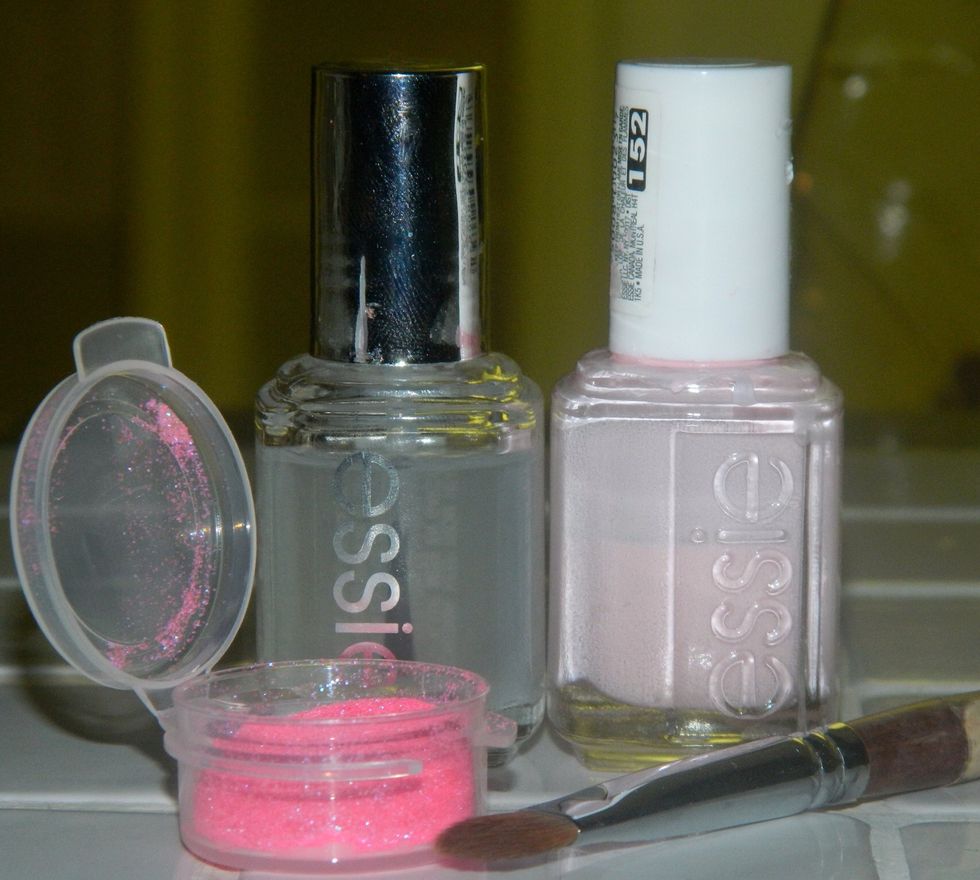 Get all your supplies ready and at your disposable.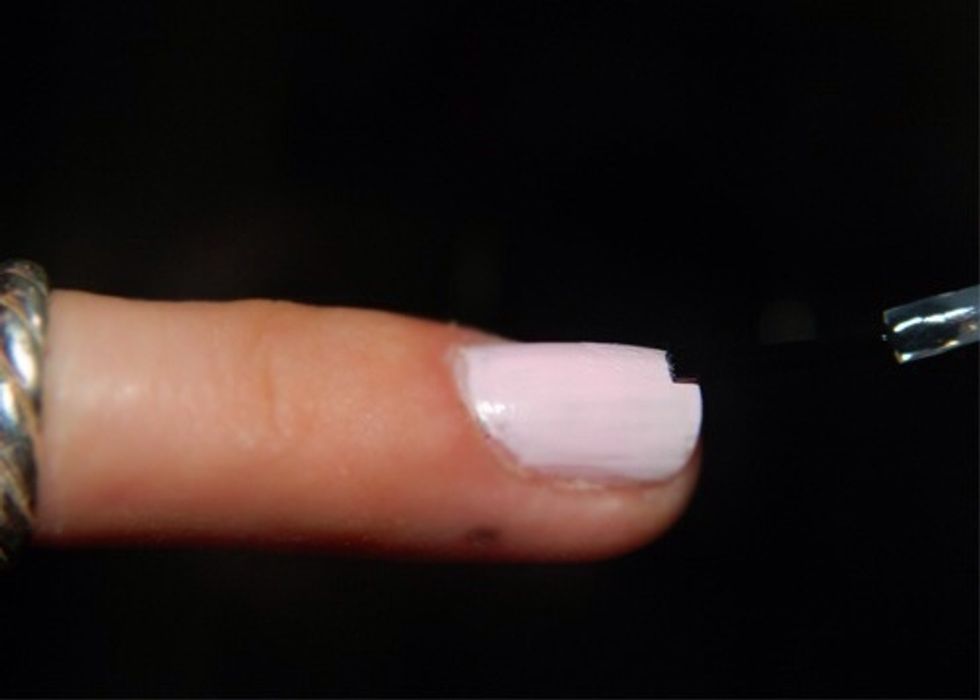 Paint your nails, using the color you chose, as you normally would.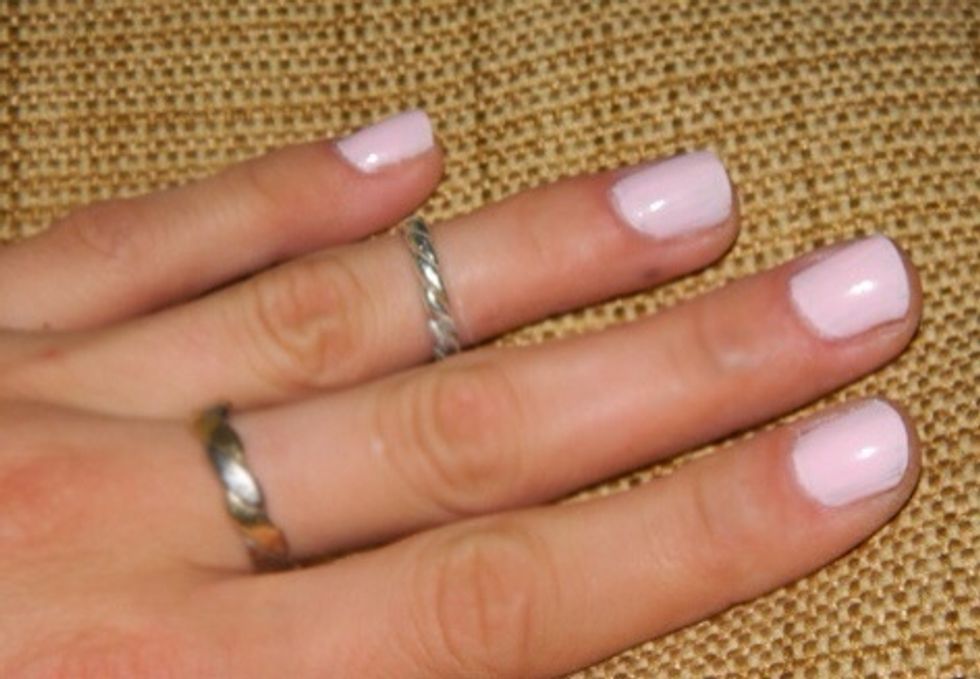 Let your nails fully dry.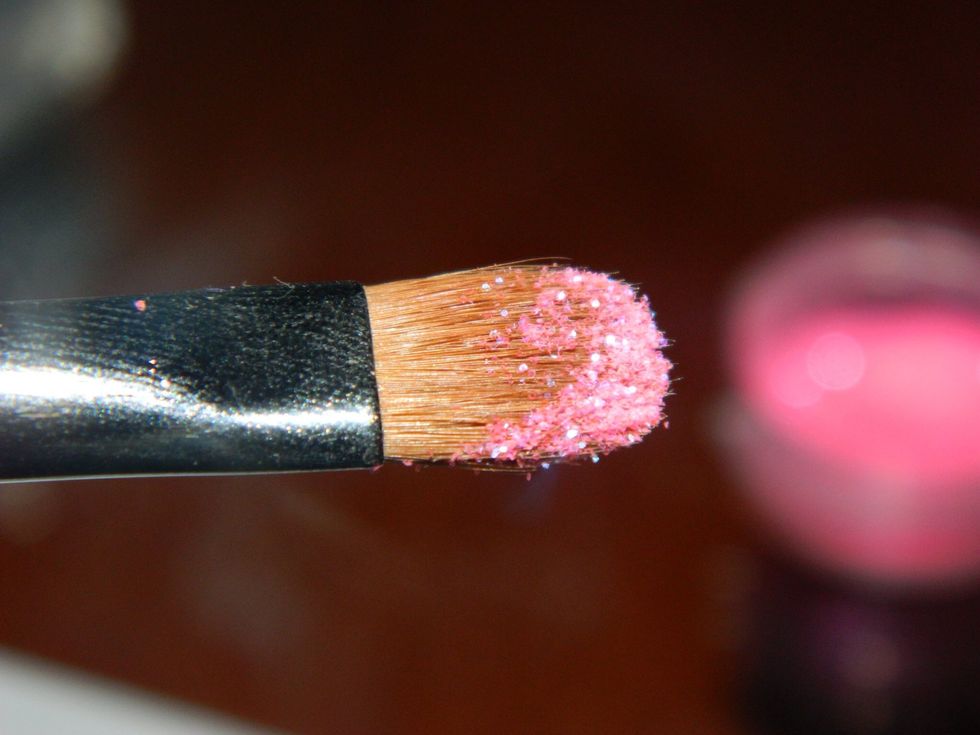 Collect a little bit of your loose glitter on your eyeshadow brush.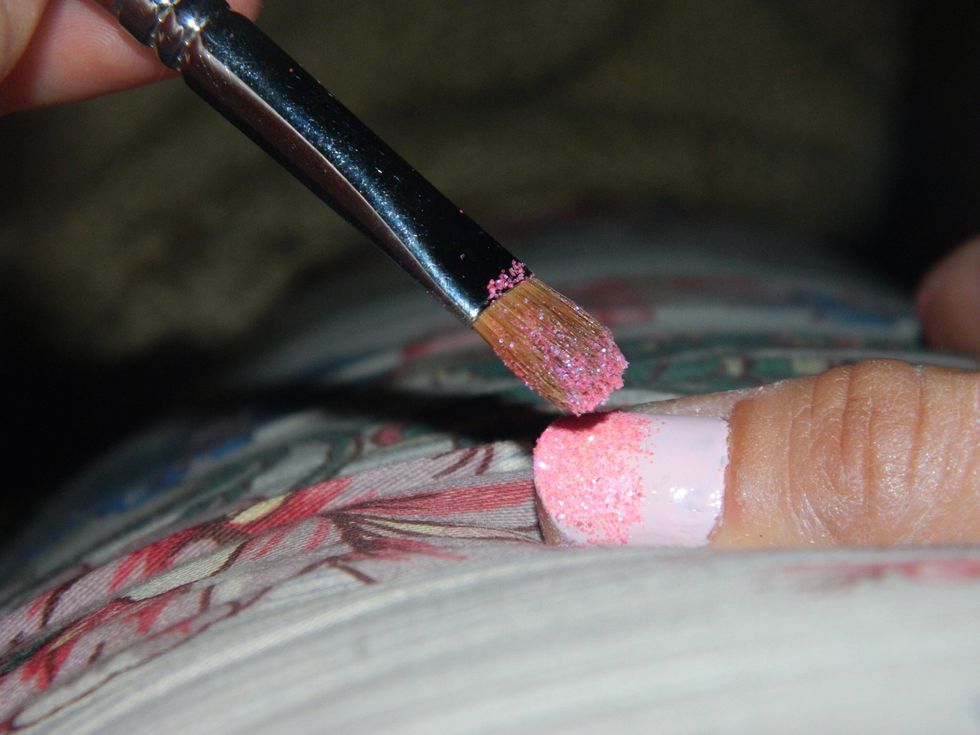 Paint the top half of your nails with clear polish and gently pat your nail with sparkles.
Nail polish of choice
Eyeshadow brush
Fine glitter- color of your choice
Top coat